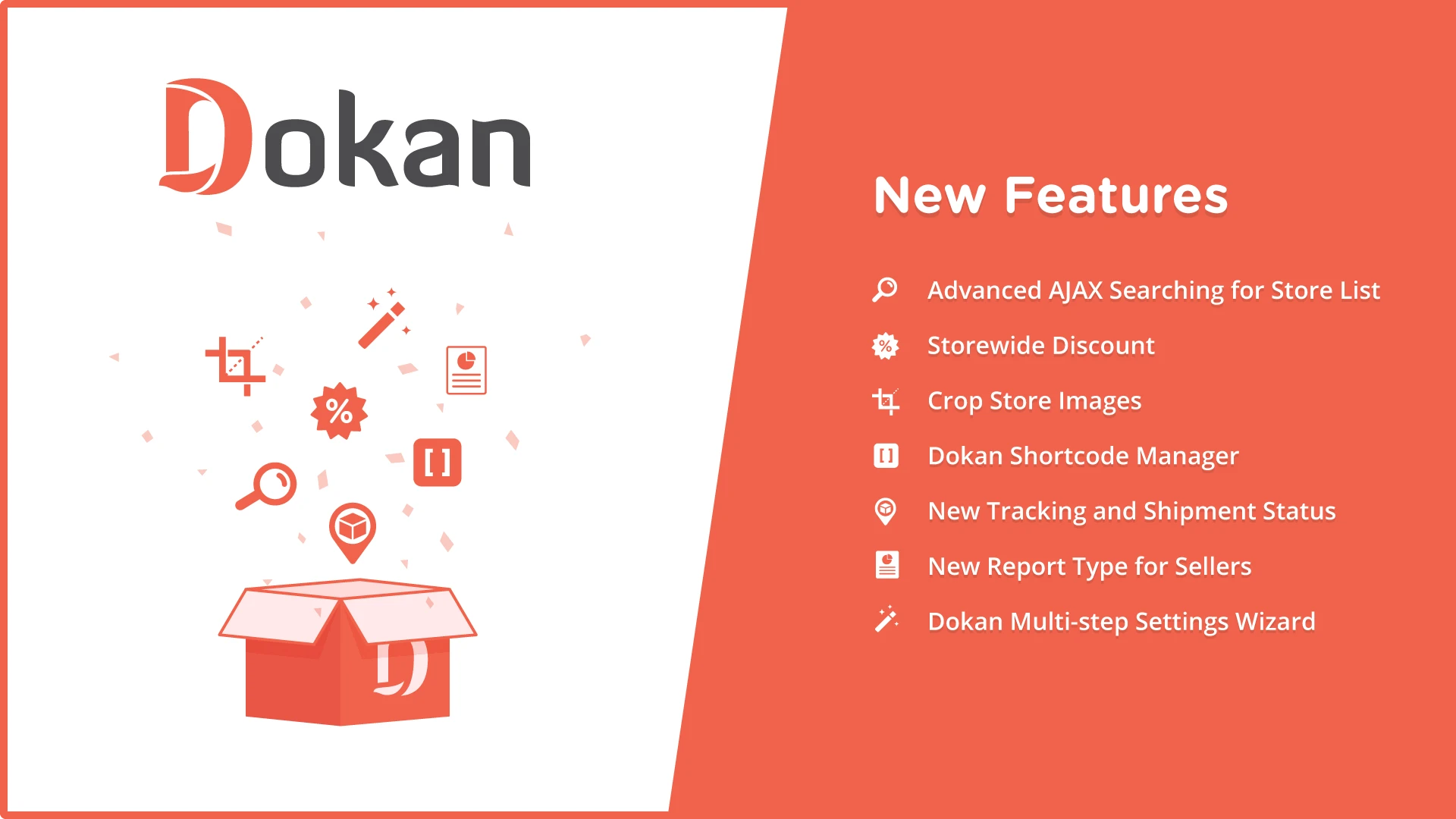 Upcoming New Features From Dokan Hack Month
Editor's Note: This is one of our PR posts on the Dokan Plugin's feature release from 2016. We have just updated it including similar posts. To make your search and exploration easier, check the latest version of Dokan. Thanks! -Sakil Adnan, Head of Content, weDevs.
Upcoming New Features in Dokan Multivendor Next Update
After successfully completing Hack Month, a new version of Dokan is knocking at the door. It will bring a lot of new fixes and tweaks. In this article, we will talk about the new features that will make  Dokan Multivendor Marketplace more awesome.
Crop store images
Now, you can crop your store banner image, profile picture, and gravatar to fit as you want. In the previous version, there was no option for cropping these images. Thus, the photos uploaded didn't fit the screen. With this new feature, your banner and profile images will be best fitted to the screen. You will get this option on,
Seller Dashboard →settings→store settings.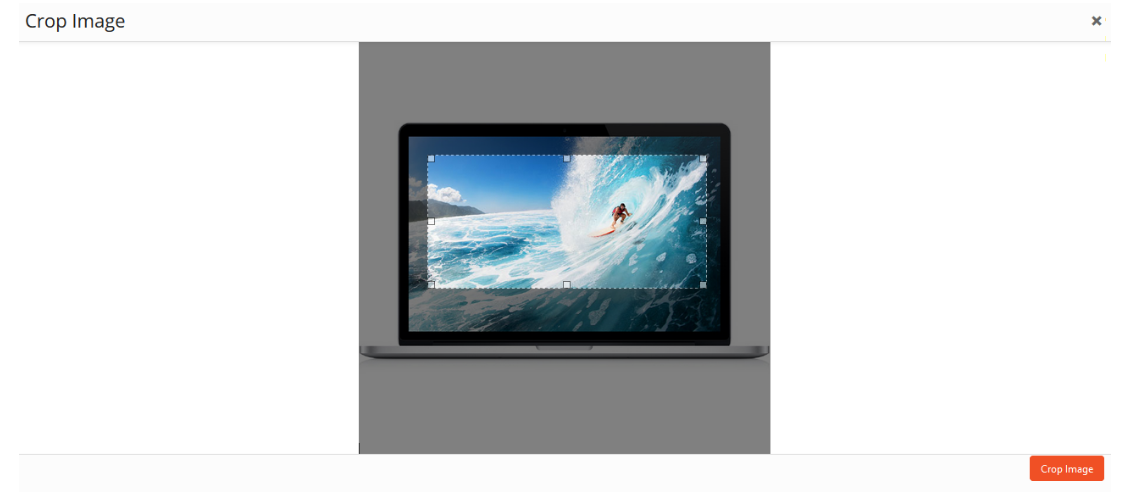 Option for selecting extra shipping cost recipient
In the admin area, a new option has been created for an extra shipping fee. Now, you can choose who will get this additional fee for shipping and tax. There are two recipients- admin and seller, in the list. You can select one from them.
This option is available on WP Dashboard → Dokan → Settings → General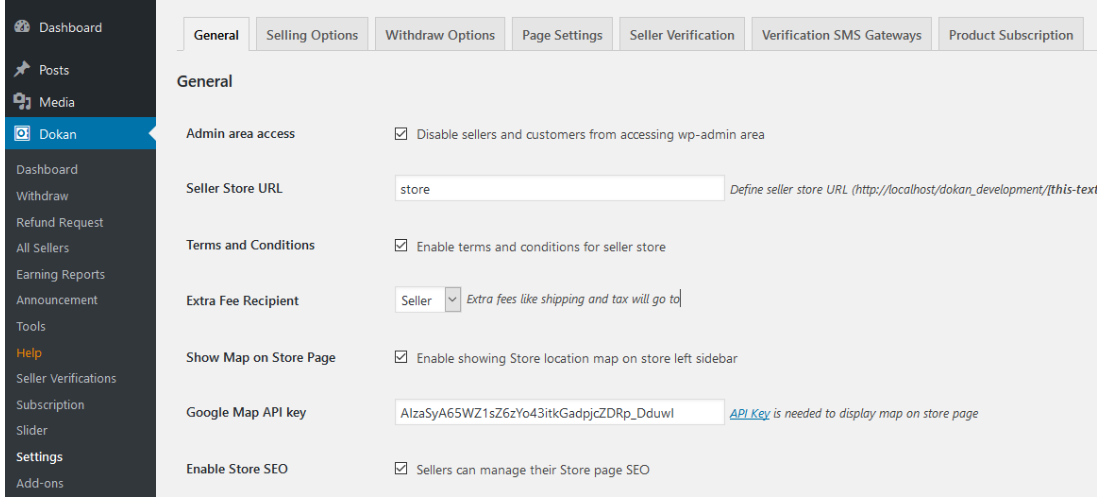 Dokan shortcode manager
Shortcodes are very handy when publishing content within Dokan. But they are very difficult to remember. With the new version of Dokan, you don't have to memorize the shortcodes. You can easily get them from post pages. You will see the Dokan logo on the toolbar. After clicking it, you will see all the shortcodes and use them when required.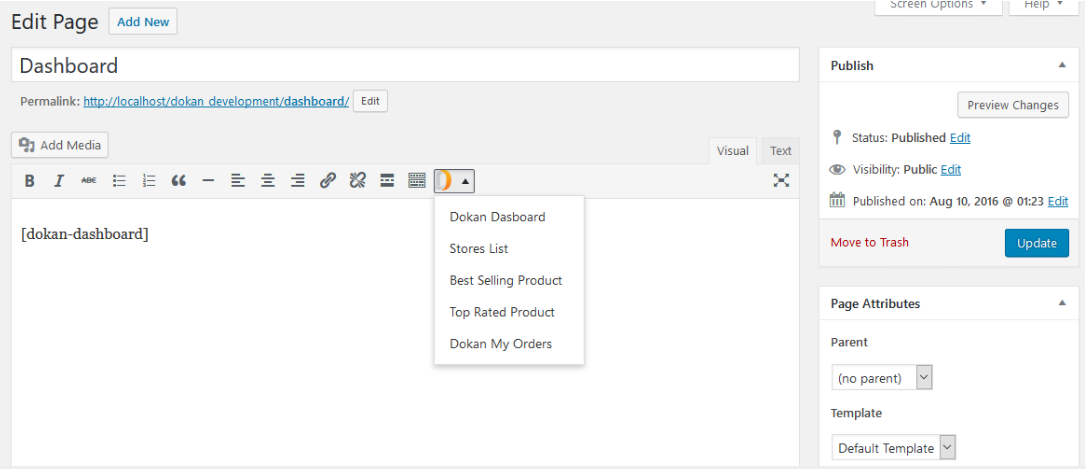 Dokan multi-step settings wizard (For Admin)
When you install the Dokan plugin for the first time, you will get step-by-step walkthrough settings just like WooCommerce. This will help you set up the Dokan plugin and useful settings more easily.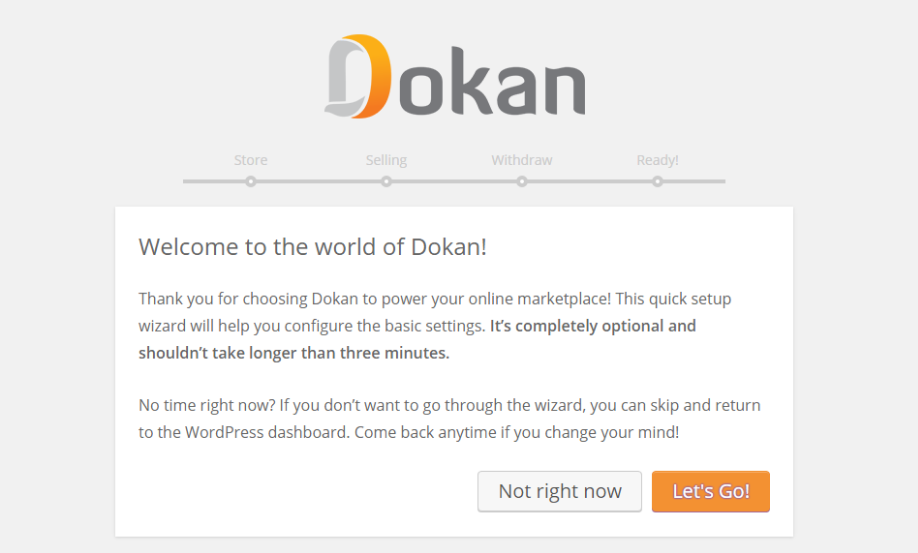 Dokan multi-step settings wizard (For Seller)
Dokan sellers will get similar walkthrough settings after registering as a seller. This will ease up the overall process for them and they will be able to set important options quite easily.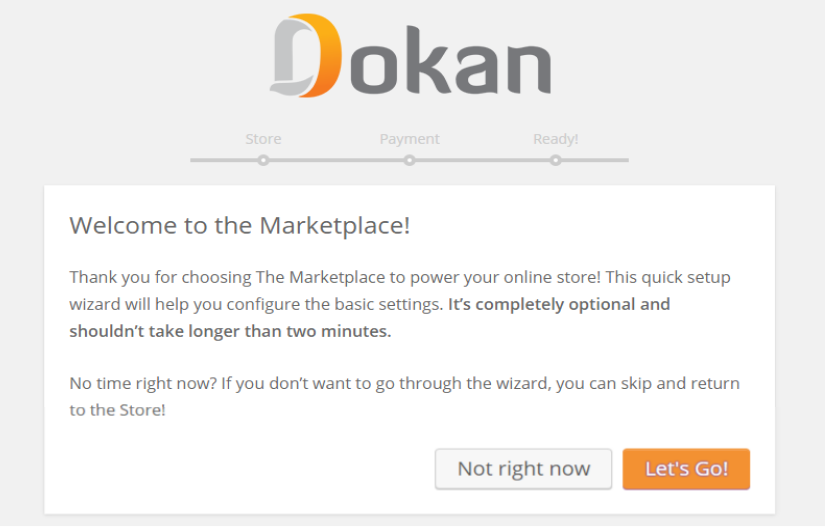 Advanced AJAX searching store list
Previously we had a manual search for store listings. Now, the searching option has been enhanced with AJAX filtering. With this feature, you can search the store list by store name and username in real time.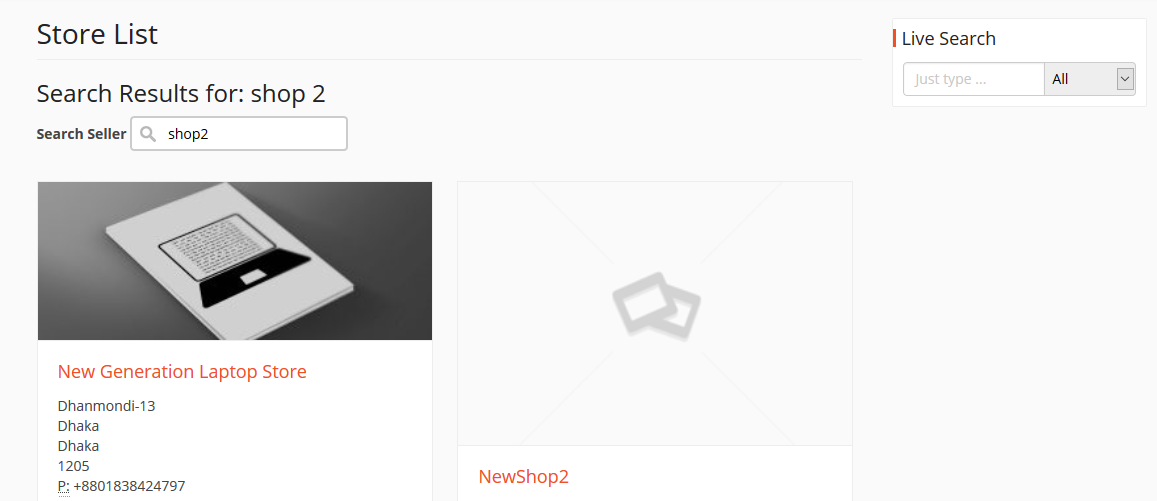 Storewide discount
Using the Dokan Plugin, you will get the ability to set storewide discounts for your customers. You can set a minimum order amount upon which customers will get the specific discount. Your customers must buy a minimum number of products within a single order to get this discount.
To set this up navigate to Seller Dashboard → Settings → Store Settings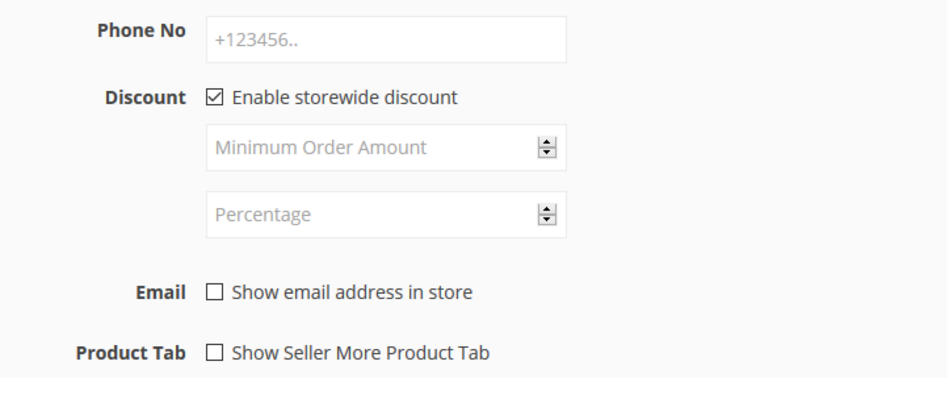 More products tab on single product page
You can set a new tab on your single product page stating more products. With it, customers will be able to view more products from your store. To set this up navigate to Seller Dashboard → Settings → Store Settings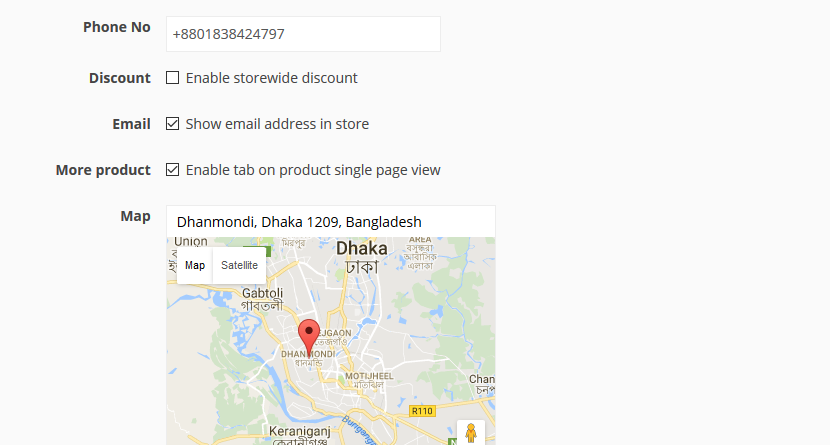 Responsive front-end listing table
The front-end listing tables such as Order, Coupon, and Product are responsive now. You will get the best user experience from these pages.
New report type for sellers
Using the new version of Dokan, sellers can generate new statements from the reports page. This is a transaction statement for the seller showing relevant descriptions for all the transactions made for a specific amount of time.
To view this statement, navigate to Seller Dashboard → Reports → Statements

New tracking and shipment status
With this feature, sellers will be able to add shipment tracking from the order page. The tracking number button at the bottom of the page will open a new window from where sellers can add three information- shipping provider, tracking number, and shipping date.
Customers will be able to view this information from their order board. They will also be able to track their products from there. You will find these options at Seller Dashboard → Order → Tracking Number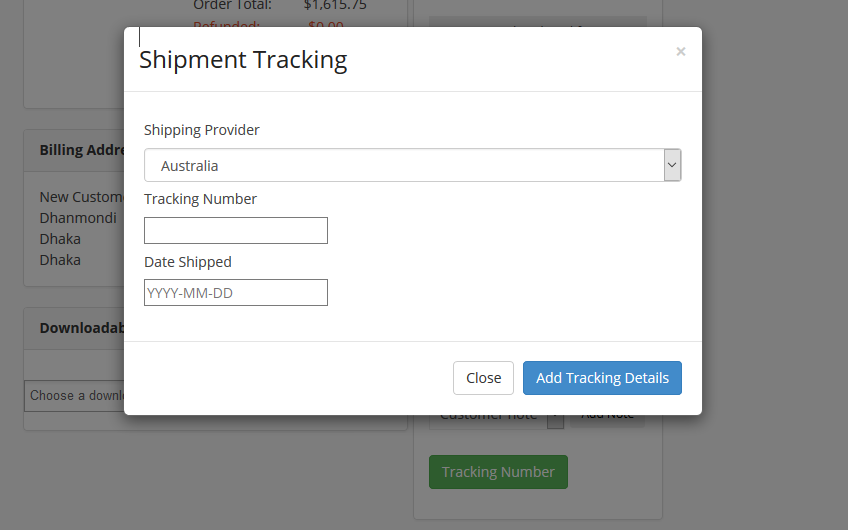 Dokan multivendor marketplace is becoming bigger and better with every update. Check out your dashboard and read our newsletters to get more exciting news about Dokan.
Upcoming New Features and Changes in Dokan Subscription v1.2.0
The best multi-vendor marketplace plugin for WordPress, Dokan is becoming powerful and feature-rich with every single update. Besides the Core and Pro versions, it has excellent extensions that have helped our users for a long time. Dokan Subscription is one of them and also a popular one.
To give you a better user experience and more functionalities, we have updated the Dokan Subscription to v1.2.0. We have also released a hotfix update of Dokan v2.6.3. Please note that- you have to update your copy of Dokan to the latest version. Otherwise, you won't be able to get the best out of Dokan Subscription.
Today, we will give you an insight into this update and how they are going to help your marketplace in the long run. So, let's dive in and find out more about the new features of Dokan Subscription.
What's New in Dokan Subscription v1.2.0
Configuring Different Commission Rates
Now, Dokan Admins can set different commission rates for different subscriptions. This feature allows you to set commissions for individual subscription products. Your vendors will receive commissions that you will set using this new feature if they are using that specific subscription. If you do not include any commission, the global commission rate will be applied to that subscription.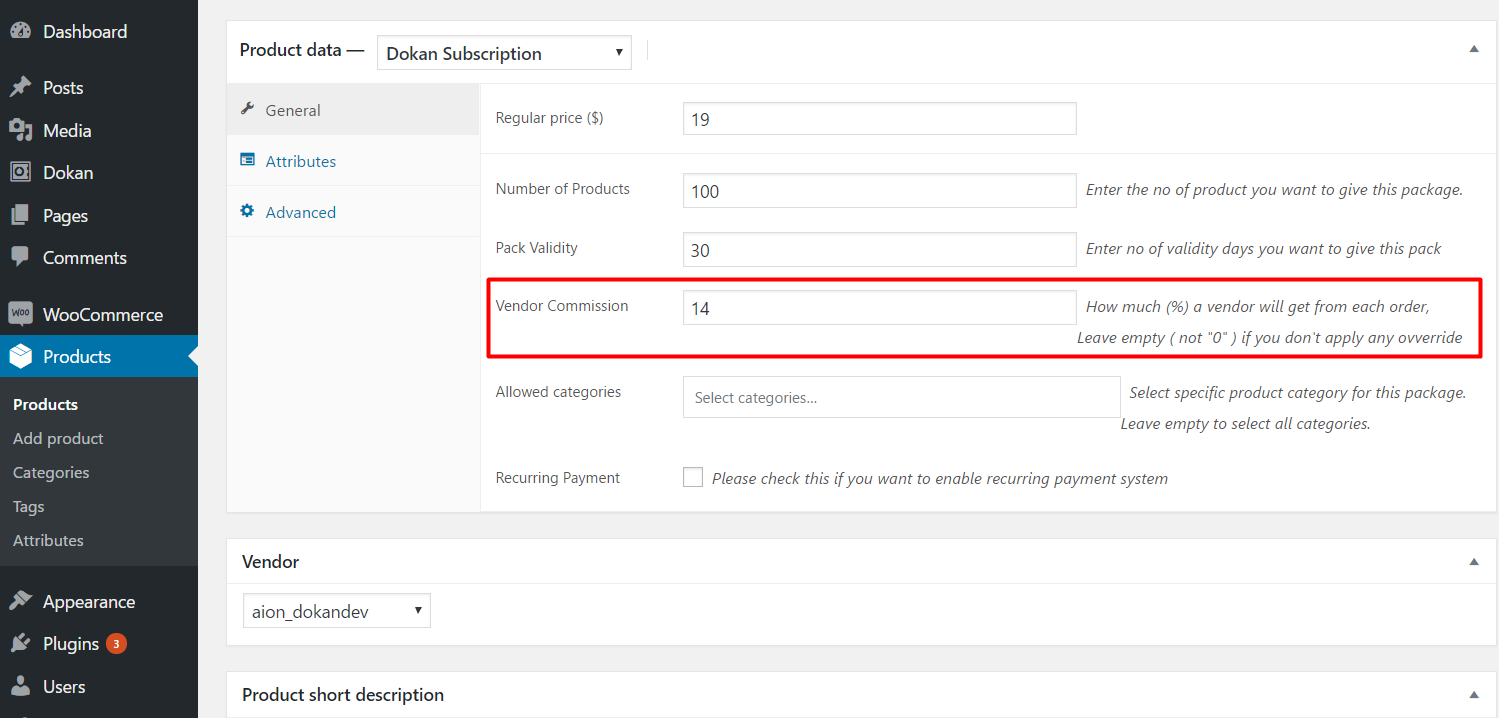 Menu Order Added to Vendor Dashboard
Your Vendors will view the subscription packs on their dashboards. Previously, the subscriptions were ordered according to their product creation order. Now, you can customize the menu order in the vendor dashboard from your Dokan admin panel. You can edit menu orders for each subscription and rearrange them according to your requirements.
This option is in the Advanced tab of the WooCommerce Product Creation page. You have to input the order number for each subscription to rearrange them.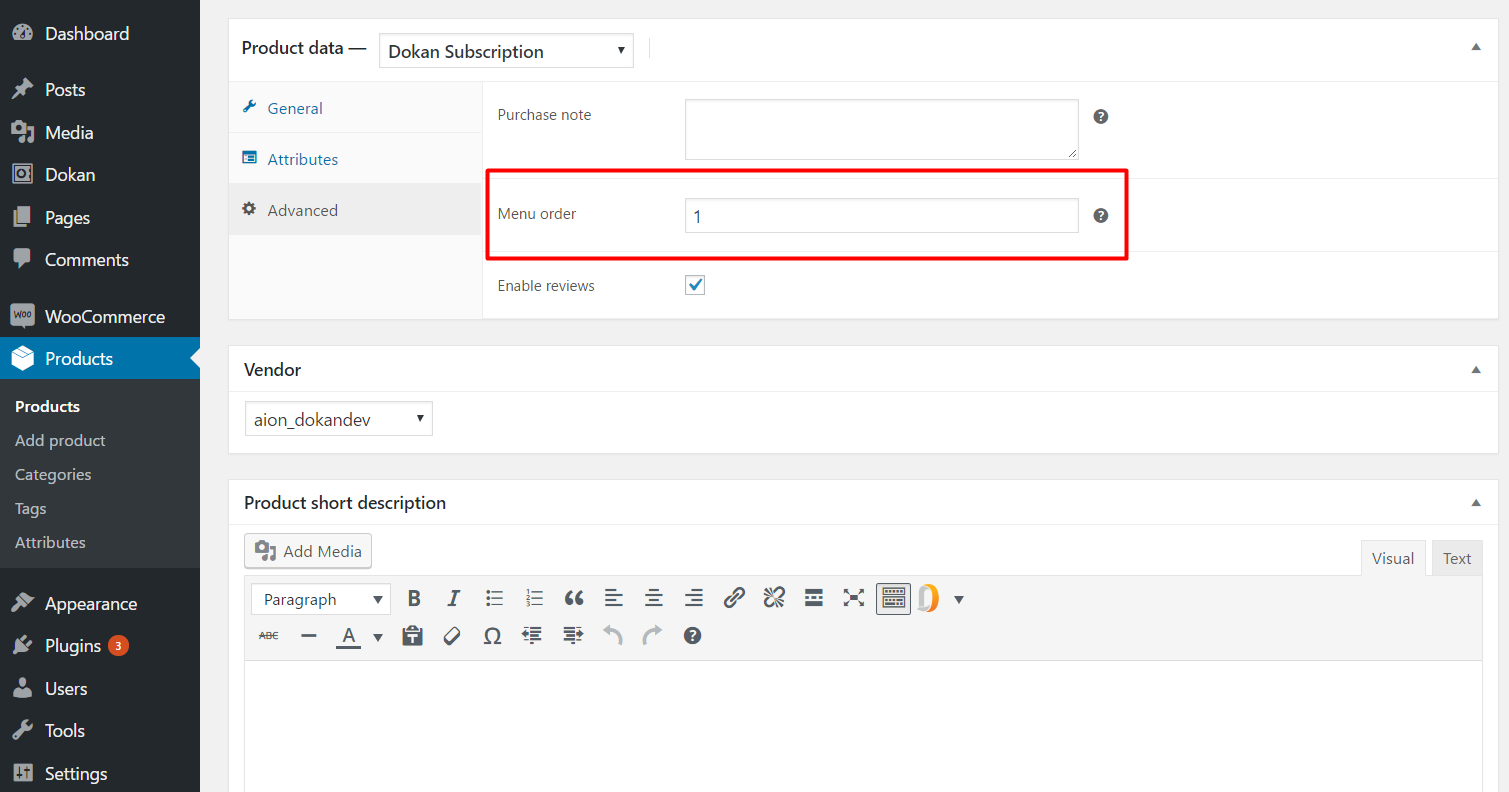 New Subscription Pack Design
This update will give you a new look at the subscription packs. Your vendors will get to see the interactive dynamic design of the packs in the vendor dashboard. Besides that, you can always rearrange the order of subscription packs.
Your vendors can view their existing packs above the available ones with detailed information and a button to cancel them. Please note that- your vendors have to cancel any previous subscription before buying a new one.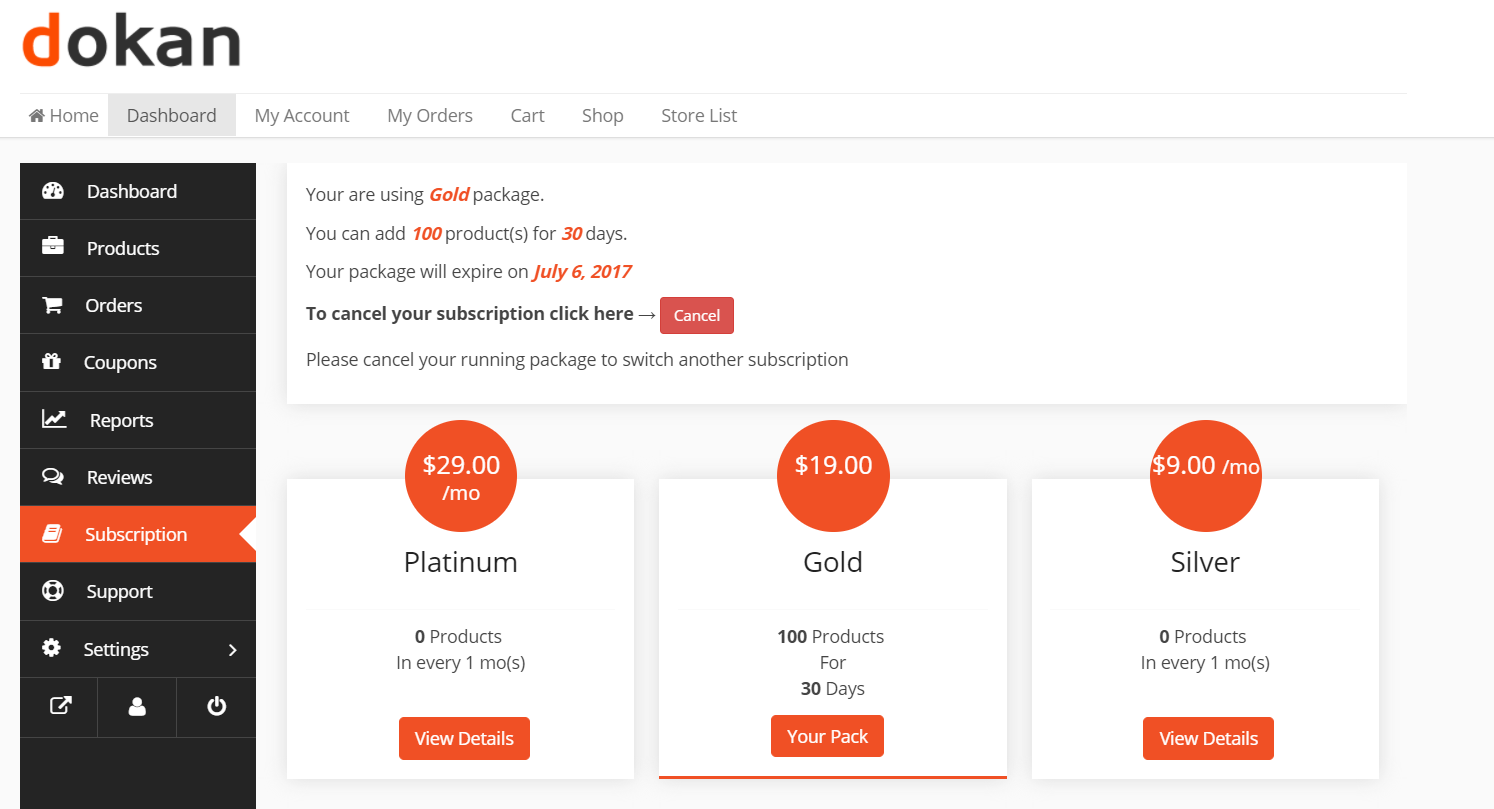 Category Restriction for Better Management
Wouldn't it be nice if you could create subscription packs only for specific categories? This might become really handy in some cases. The new update of Dokan Subscription gives you the ability to create subscription packs with allowing or restricting categories. This gives you a better management option. However, you can restrict categories by adding rest to the pack.
This option is under the Vendor Commission on the WooCommerce Product Creation page. You can select categories from the available list using the drop-down menu. While you are selecting categories, you are allowing these subscription packs for those specific categories. If you leave this field empty, all available categories will be selected.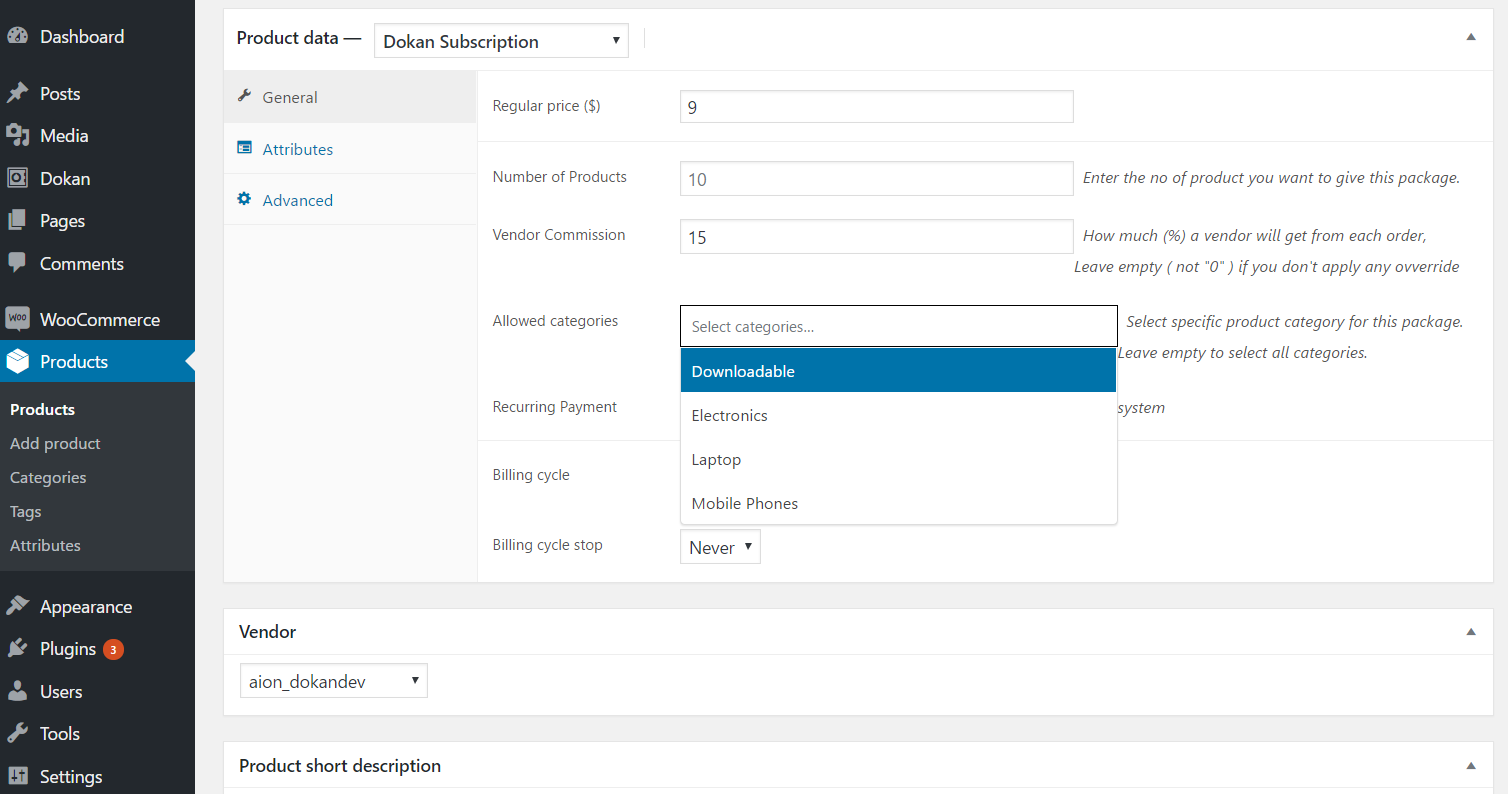 WooCommerce 3.0+ Compatibility
We all know WooCommerce has released its major update v3.0 this year and recently updated it to v3.0.8. You will be happy to know that Dokan and all of its extensions, including Dokan Subscription are compatible with WC 3.0+. This allows you to seamlessly work with WooCommerce without facing any problems at all.
Many Tweaks and Bug Fixes
Besides all the exciting new features of the v1.2.0 update of Dokan Subscription, many bugs have been fixed and some tweaks have been added. This has greatly improved the extension and made it more user-friendly.
Bonus: Tips from Pro
Did you know? – You can also view the subscription details and configure them from your vendor's WordPress profile on your website.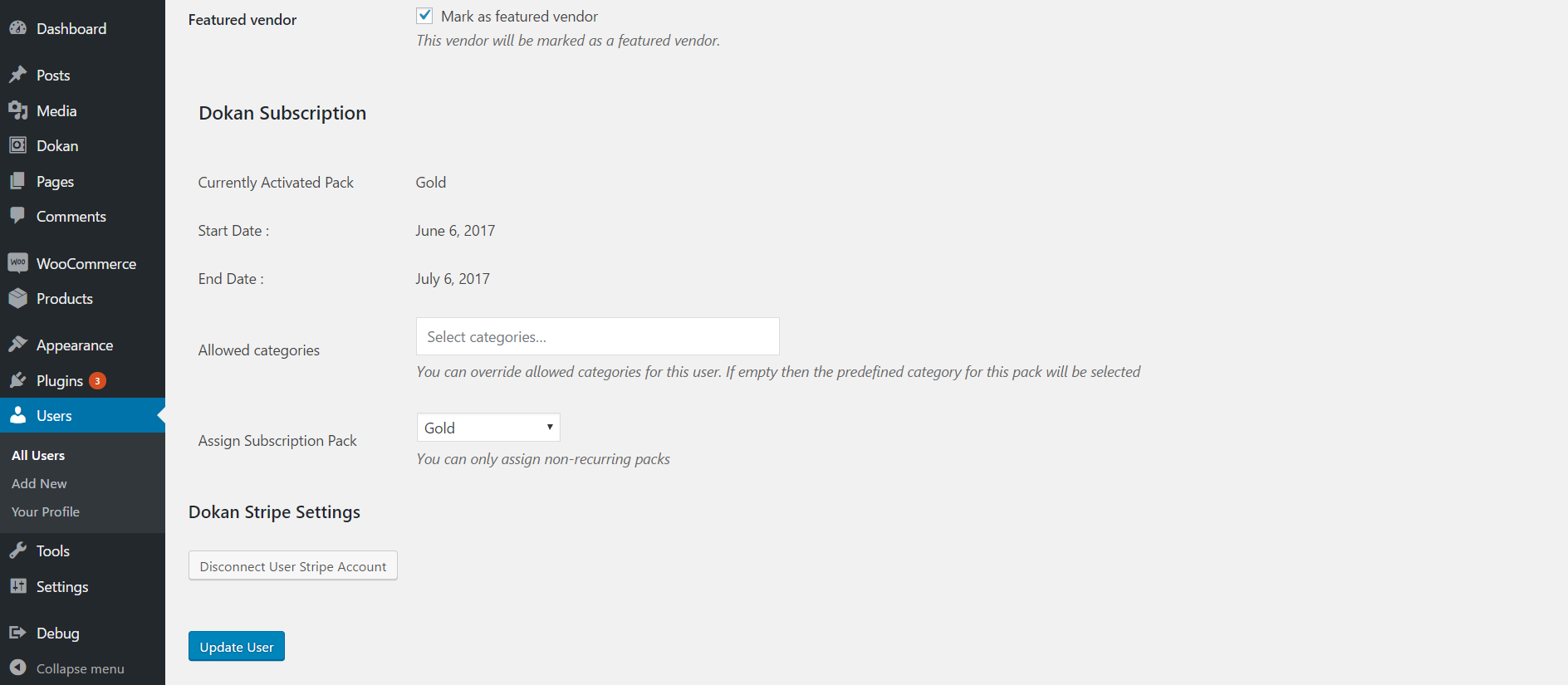 If you visit the default WordPress Profile of your vendor and scroll down to the bottom of the page, you will find a new section titled 'Dokan Subscription'. Here you will get to view the necessary details about activated subscriptions and also add allowed categories for that specific vendor!
Wrapping Things Up
So, what do you think about this new update? Isn't it exciting?
Share your thoughts about this new update in the comments below.
Also view our detailed documentation for more information about this new update.
Upcoming New Features of Dokan Multi-vendor Marketplace V2.4.12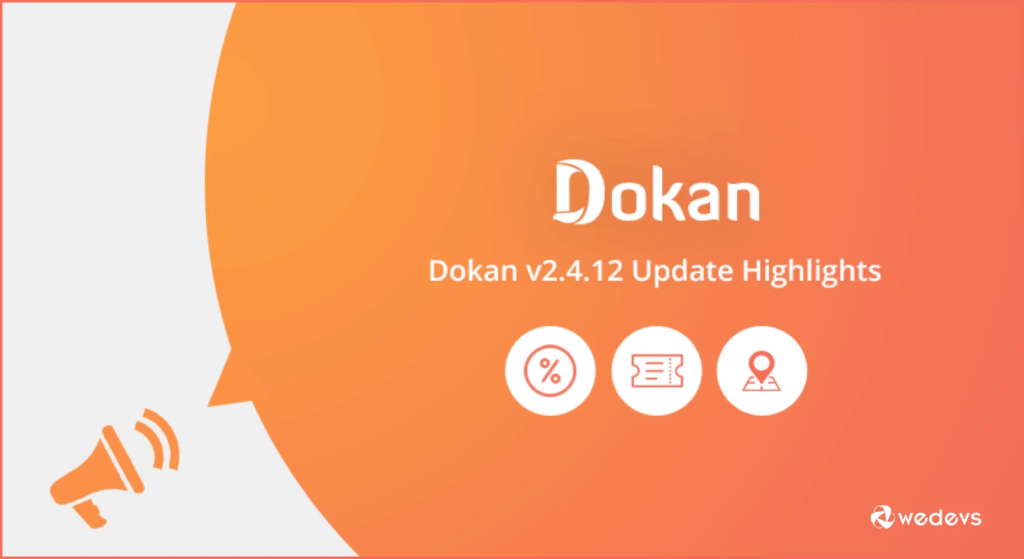 This new update will give your Dokan Multivendor Market a big boost with much-awaited tweaks on commission, storefront, and coupons.
Keep an eye on your dashboard or our newsletter for a notification about the update release.
Dokan has been successfully providing a WooCommerce-based multi-vendor marketplace to its customers since 2012. The previous version has fixed many issues and added new features. But the upcoming release will deal with some small yet effective improvements.
Flexible vendor commission on each product
This feature will greatly benefit the admins. The upcoming version of Dokan will introduce product-based commission on vendors. With this, the admin will be able to set commissions specific to products.
This will also widen your vendor's inventory with a range of products with different types of profit rates.
To change the per product commission go to wp-admin → products → click on the product → change the commission.
(Check out the full doc on variable commission)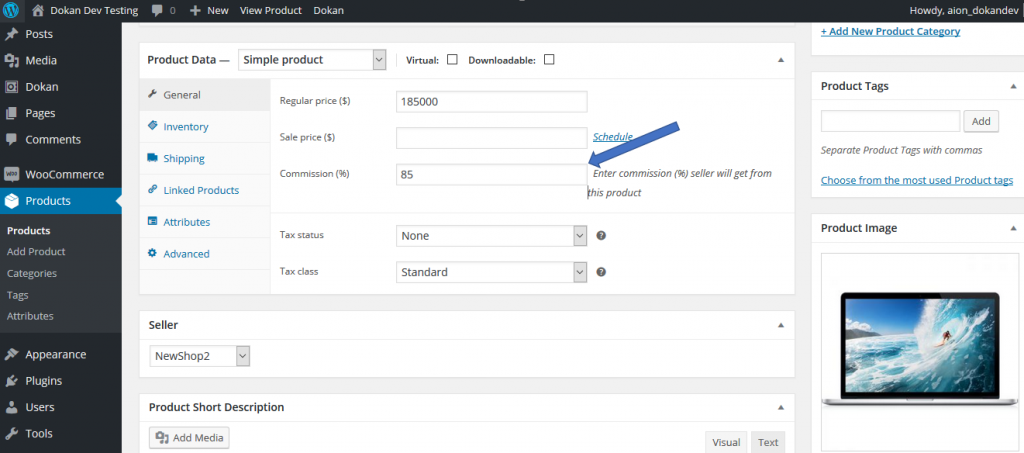 Dokan already has a global commission system which is common for every vendor. You can also set different commissions for some vendors.
To set the commission rates, simply navigate to wp-admin → Dokan → Settings → General and modify the rate from there.
Coupon visibility on storefront
Putting coupons directly on your storefront can effectively boost sales. Customers landing on the site will absorb the information easily and will have an urge to buy from the vendor.
To take off this customer psychology, we have now introduced coupons directly on the storefront. The vendor can turn this on or off from the vendor dashboard of course.
You can currently display up to 3 coupons per store at a time.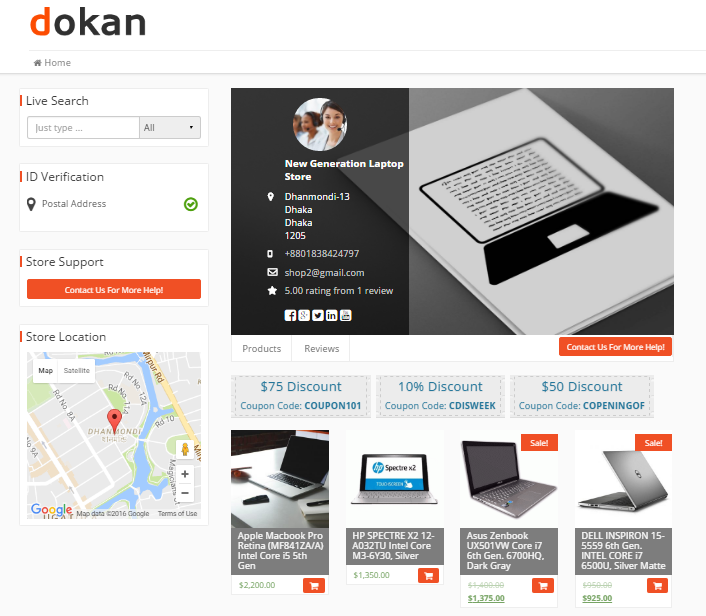 You can set coupon types based on a percentage or a fixed amount. Please note that vendors have to set the expiry date for coupons, otherwise, it won't be visible on the storefront.
Check out the documentation on coupon or discount management
Store location improved with Google Maps API key
Using the Google Maps API key to set store locations makes it even easier. Just copy and paste your Google Maps API key on wp-admin → Dokan → General. This will allow you to build customized apps using Google API. You will be able to display styled maps, store directions, and also 3D buildings.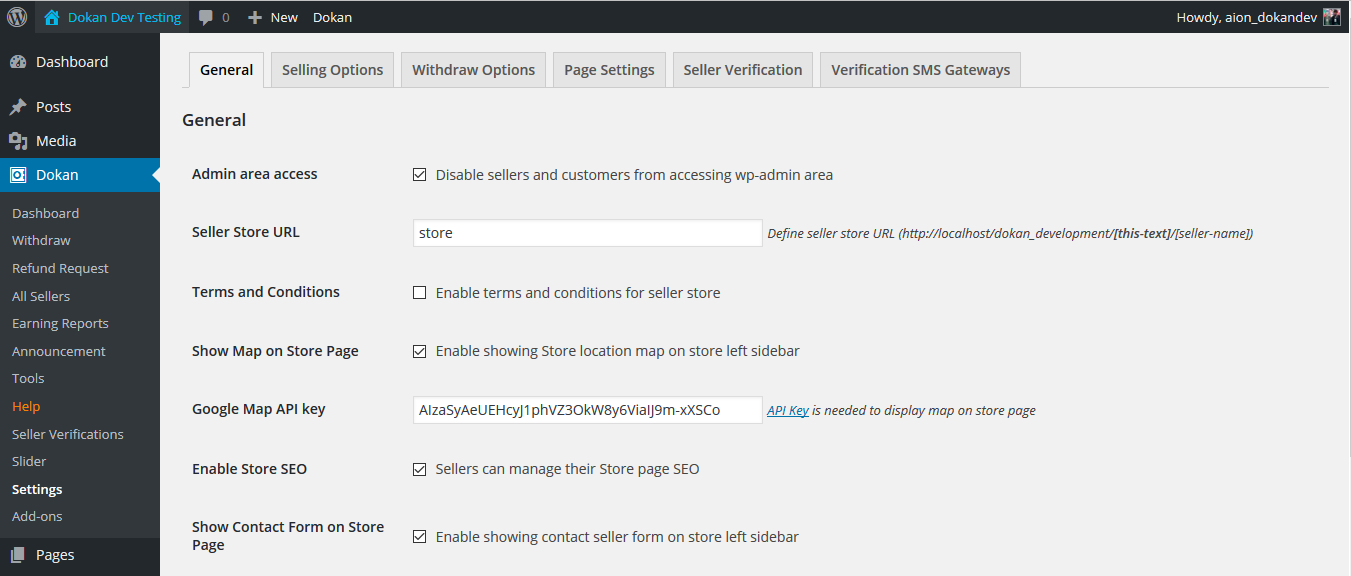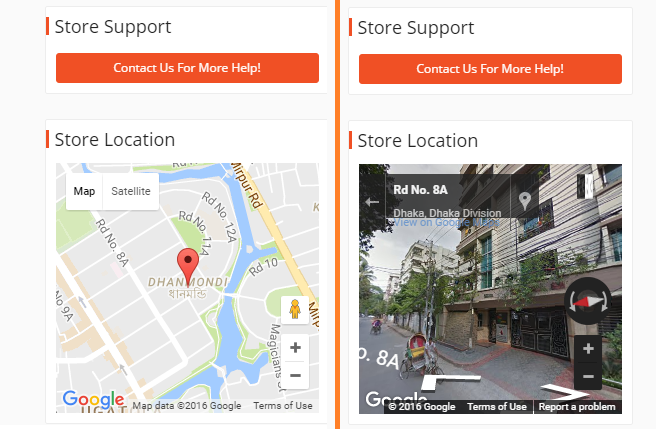 As you can see, Dokan is getting better every day. So, stay with us and update and if you have not tried Dokan yet, don't hesitate to try it now.
Try Dokan Multi-vendor Marketplace Now →
Upcoming Features of Dokan Multivendor in the Next Update V2.6.6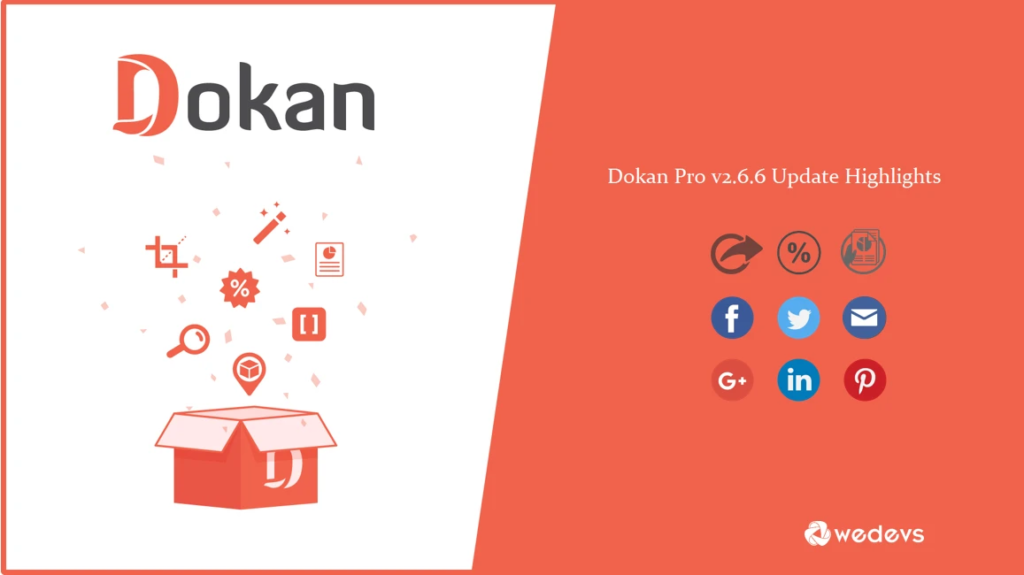 Every day we are getting many feature requests from our valuable customers. Our Dokan team always try their best to add useful and unique feature for their customer. It can boost their marketplace functionalities. For that purpose, we were working on some interesting features and our next update for Dokan Pro v2.6.6, and also we have a plan to implement some extensions.
What's new in the next update?
Dokan Pro v2.6.6 will bring important features and lots of improvements. We believe our customers will like these new additions as they will make things easier for them.
Category wise commission
Right now the admin can set "commission" for the entire marketplace, per vendor and per product. We have decided to allow them something special. From the next update, the admin will be able to set commissions for each product category.
If the product category has a commission set up, Dokan will calculate the vendor commission from the category. The system will check first in the product area. If the product has a commission then it will be calculated from the product. Now, if you do not have any commission on the product then Dokan will check if the admin set commission for the category.
If you have set up different types of vendor commissions, you might become confused about the workflow. This means you may not figure out which type of commission will work in different situations. Here is the explanation.
You can check the documentation for more details.
Social sharing option for vendor store
From the next release, a vendor store can be shared on the social network. You would be able to share the store on the below platforms-
Facebook
Twitter
Google Plus
LinkedIn
Pinterest
E-mail

You can read the documentation to know how it will work on the Dokan plugin.
Export Earning Reports from the backend
The admin can check vendor earning reports from wp-admin → Dokan → Earning Reports → All Logs. We have added the feature to export all logs to a CSV file.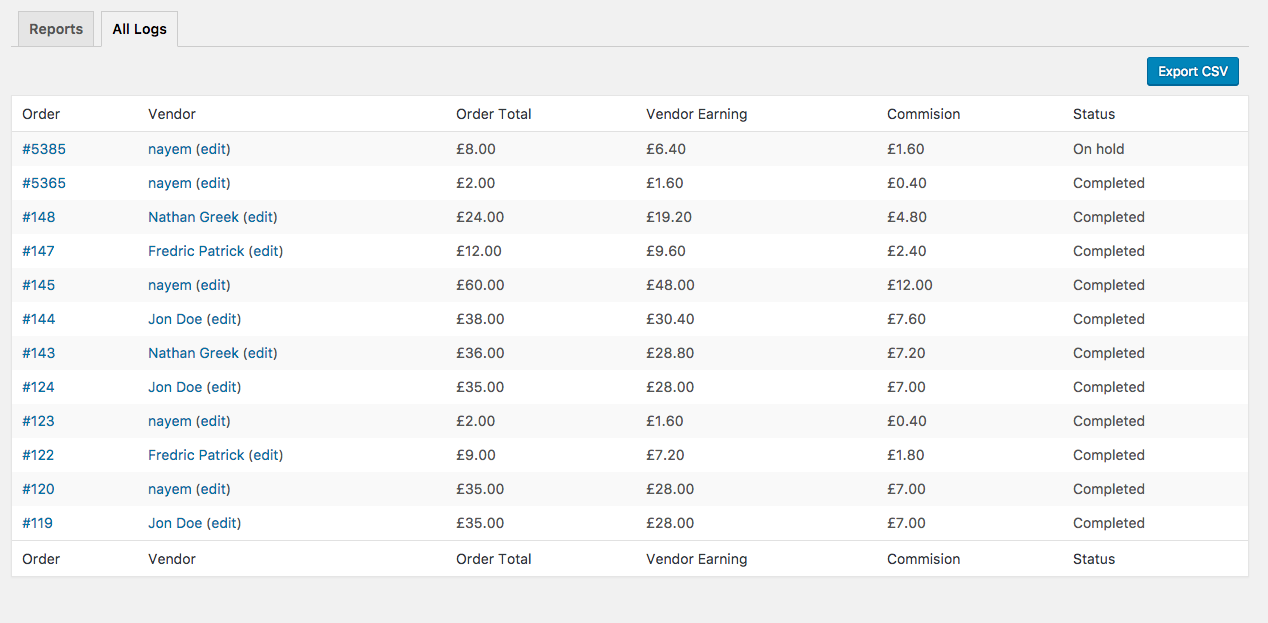 HTML e-mail template
Right now Dokan plugin is sending email notifications in text format. We are converting them to HTML-like WooCommerce e-mail templates. On the next version of Dokan Pro and Dokan-lite, all the email templates will be converted to HTML format.
You will be happy to know that we will also add some features for Dokan-lite version 2.6.8. We have added a new column in the withdrawn area of the vendor dashboard to view his "Cancelled" withdrawal request. The admin will be able to add a note to describe the reason behind his cancellation and that note can be visible on the frontend.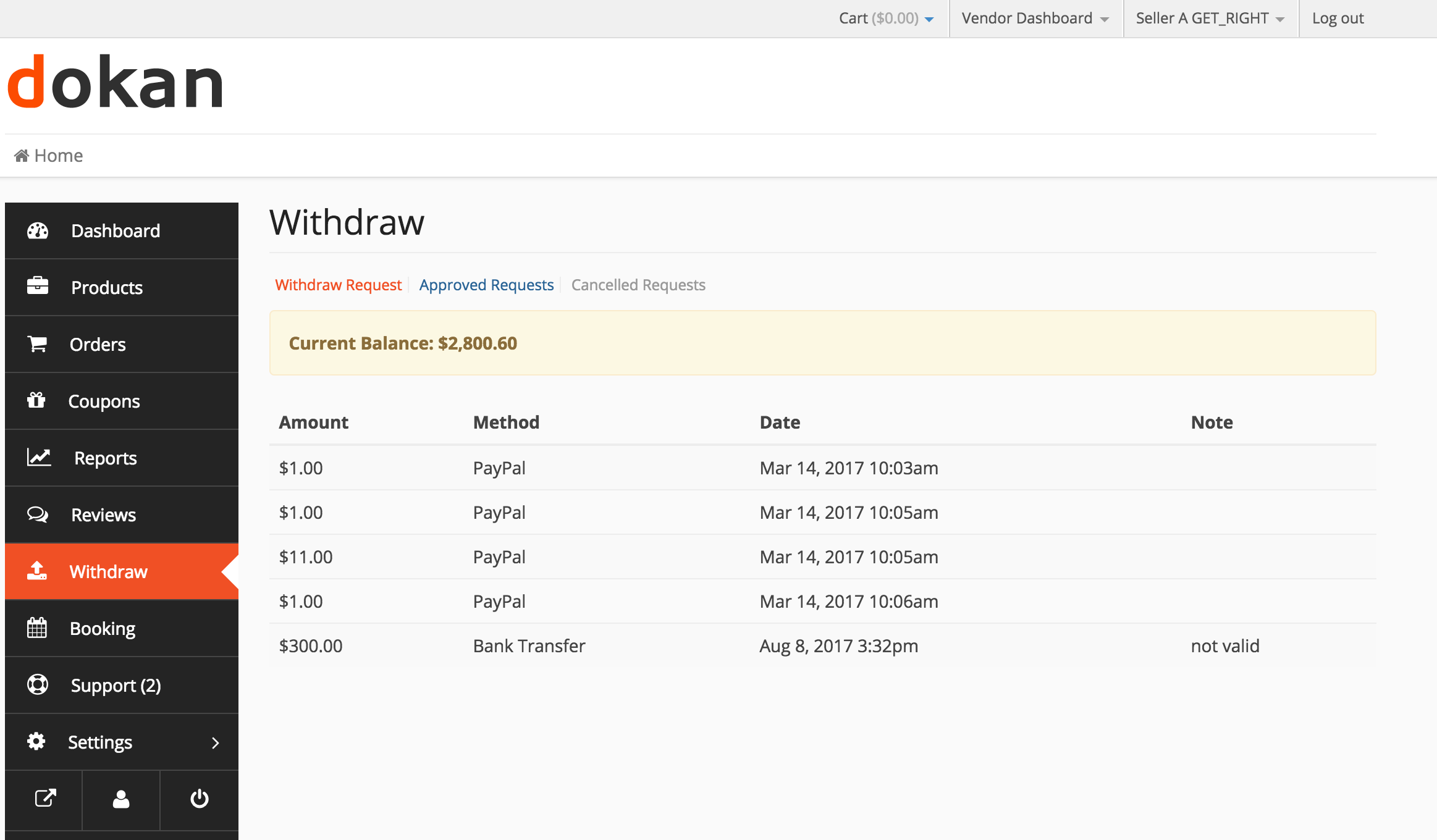 Upcoming extensions for Dokan
We are working on some mind-blowing extensions. If you are using the Dokan plugin with a third-party theme, then you may need to change the dashboard color of the vendor dashboard. To do that you have to do lots of custom CSS which is not easy for everyone.
As our team always care about our customer, they made an exciting extension for Dokan users called "Dokan Color Scheme" which will be released very soon.
How can the Dokan color scheme help you?
When you are using the Dokan plugin with a third-party theme the vendor dashboard color looks different from the theme color. For a good user interface color combination is a must-need on the website.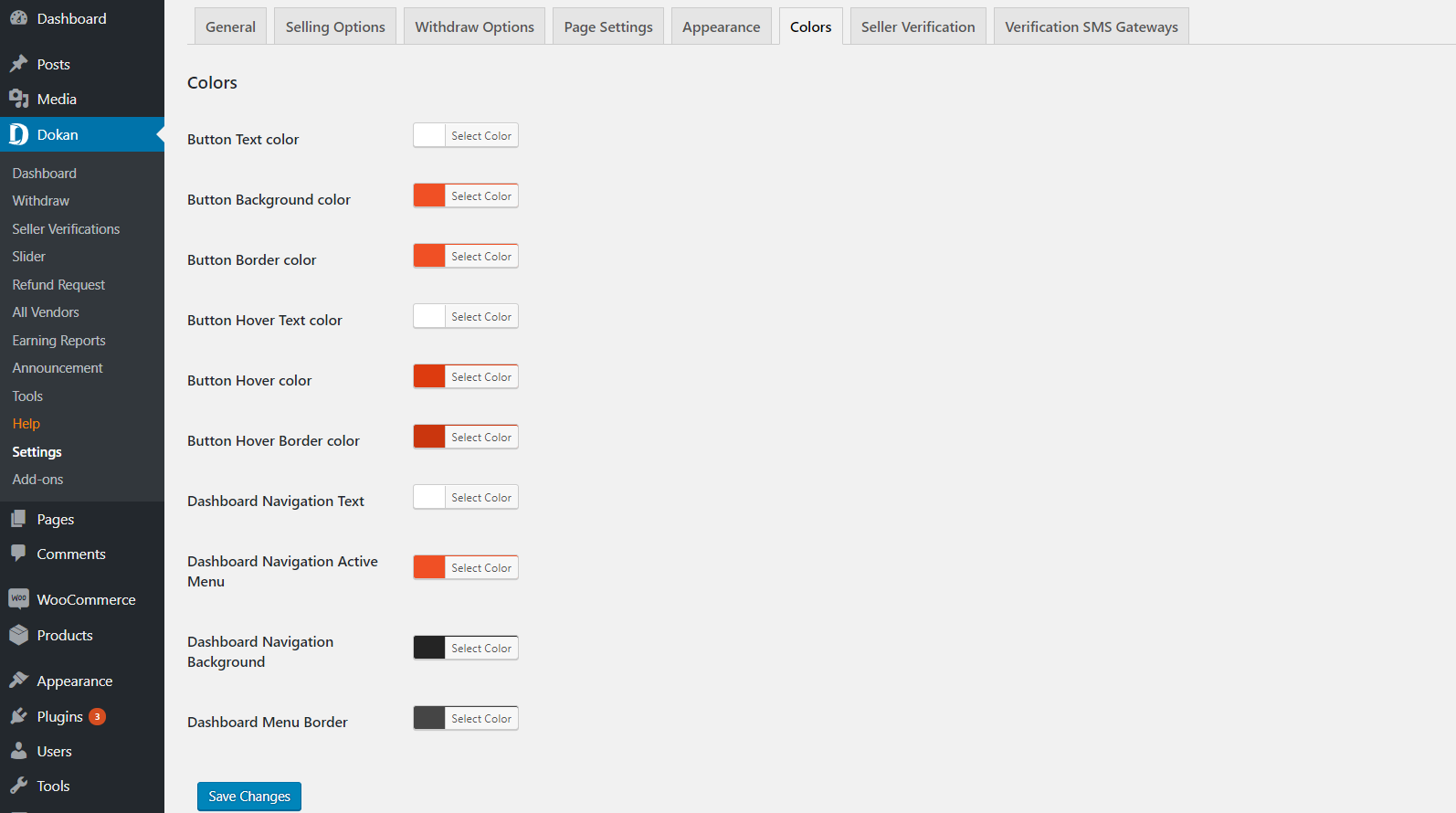 The Dokan Color Scheme extension will help you to change the color for the vendor dashboard background, hover color, and button color. You will be able to control the color panel from Dokan → Settings → Colors tab. To know more details, you can have a look at the documentation.
We always appreciate our users when they request new features. We would love to hear from you regarding what you want next in Dokan. If you have any other extension requests, please comment below and let us know.
WooCommerce Multivendor Auction – Coming in Dokan
Good news for all our customers who have been waiting a long time for the Auction feature with Dokan. We got so many requests in order to integrate the Dokan multi-vendor plugin with any existing Woocommerce Auction plugin or create a stand-alone add-on for Dokan.
After carefully considering all facts we choose the WP Simple Auctions plugin by WPgenie. This auction Woocommerce plugin has all auction standard features and the people behind it are adding new features accordingly and releasing updates frequently. So, we decided to create an add-on to integrate the WP Simple Auctions plugin with the Dokan plugin in order to allow users (sellers) to create, and manage auctions from the Front-end Dashboard.
Features have been added so far –
Allow New Registered users to sell Auction
From Dokan -> Settings admin can set new registered users will be allowed to sell items at auction immediately.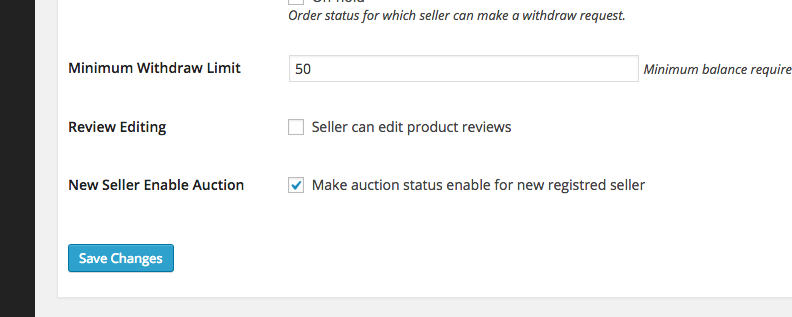 Activate/De-activate Auction feature Individually
Admin can turn off auction features individually from the user's profile from the admin backend. Right after activating the auction feature from the admin area user will be able to sell items from the Dashboard as an auction.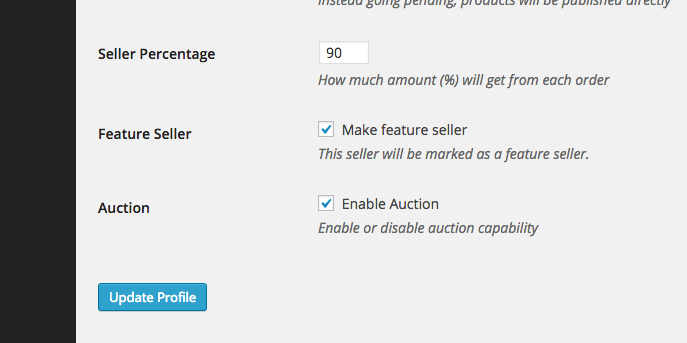 Auction Dashboard
The seller (Vendor) can sell items as an auction from the Dashboard. Let's see what it will look like: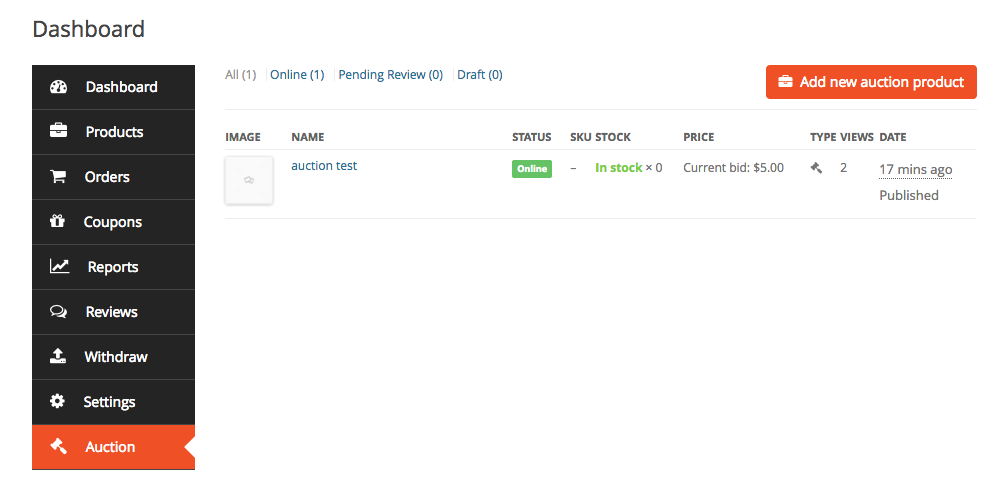 Seller can see – what is the current bid, and item stock (if any) from the Dashboard.
Also, when sellers add new items as an auction it is just one single page to make it much easier for sellers –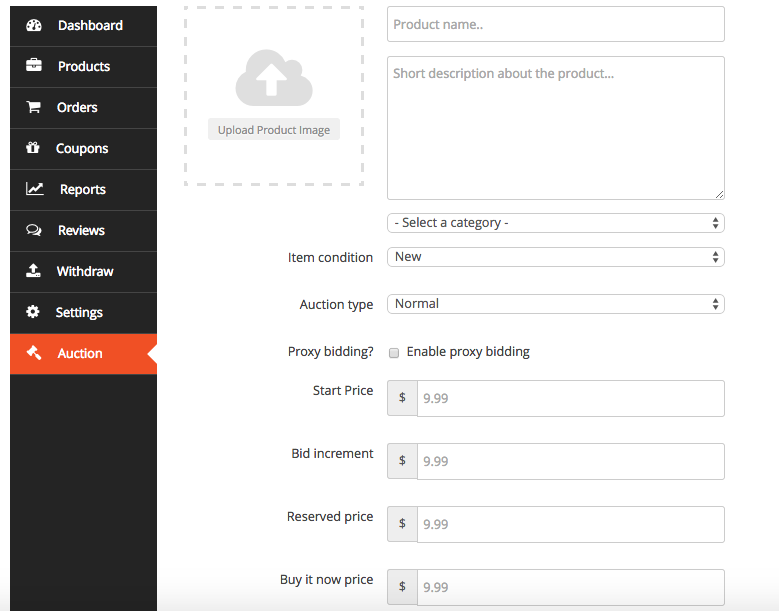 Do I Need the WooCommerce Simple Auction plugin?
Yes, you have to buy the Woocommerce Simple Auction plugin separately from Codecanyon.
Dokan Auction Addon
Dokan auction add-on will be released on December 22 and we are making this integration add-on price just $11 USD.
Don't miss out when we release a new product.