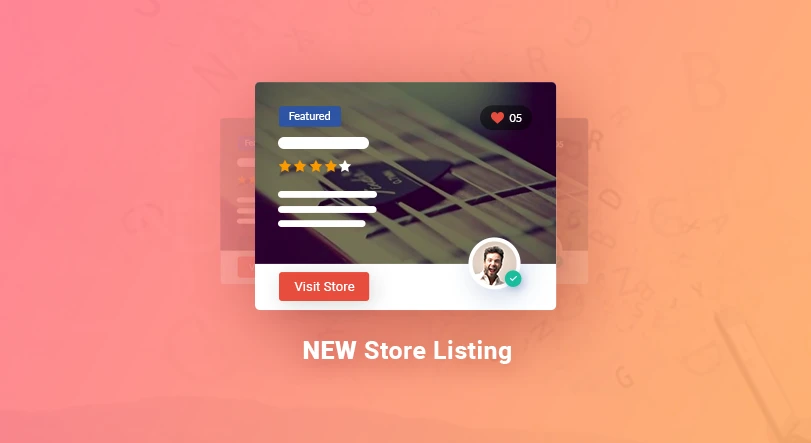 A Cool New Vendor Listing Page on Dokan Multivendor Marketplace Builder
During the past several months, we have received a lot of requests regarding the Dokan store or vendor listing page. Therefore, we have completely redesigned it!
The problems regarding the previous store listing template were –
There wasn't enough information about the vendor/store (like rating, review, etc.)
No highlight featured vendor.
It wasn't easily customizable.
You couldn't replace the page styles from a child theme.
The thumbnails were unevenly sized.
And Dokan Store Listing Looks Like This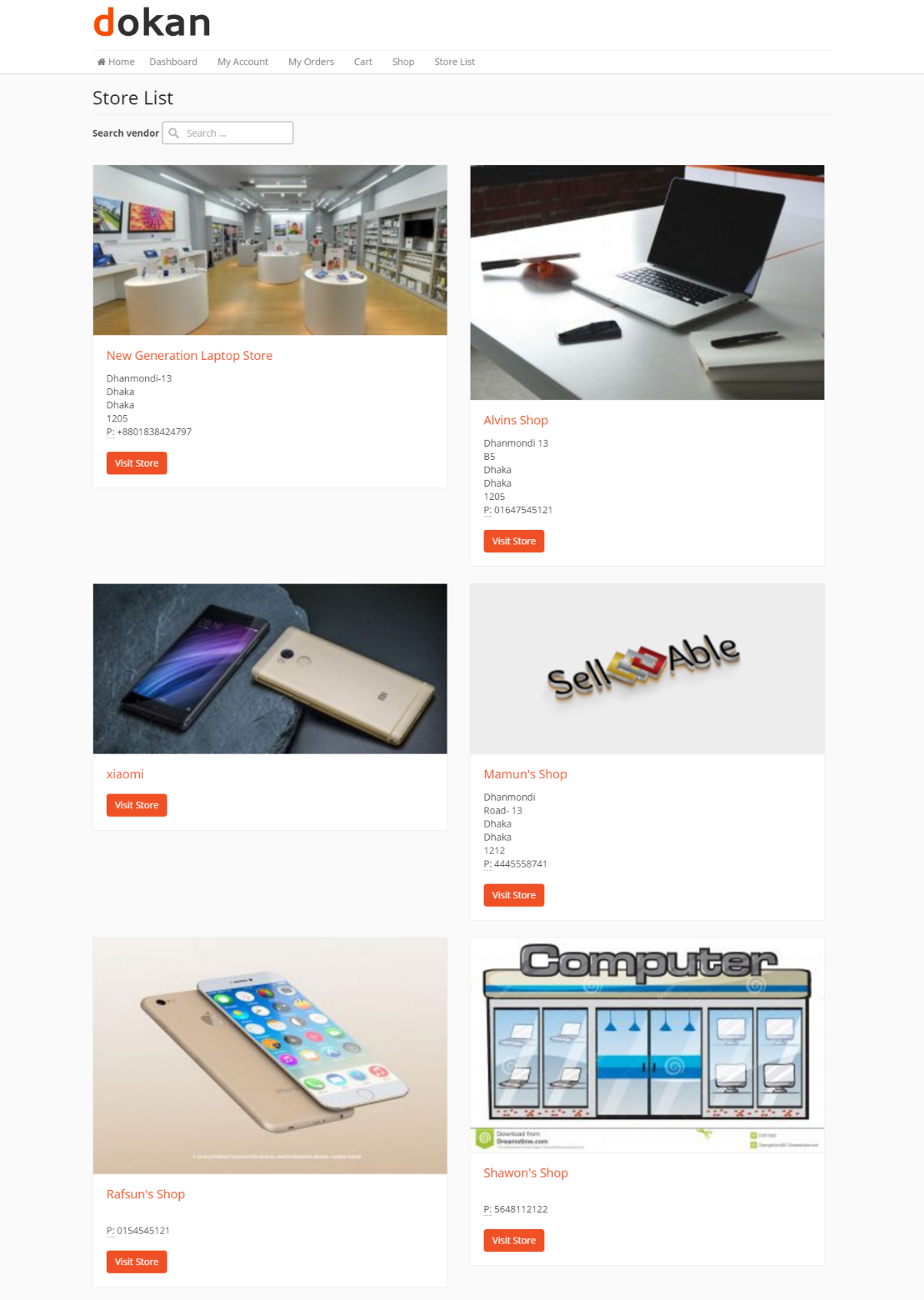 Now – A complete redesign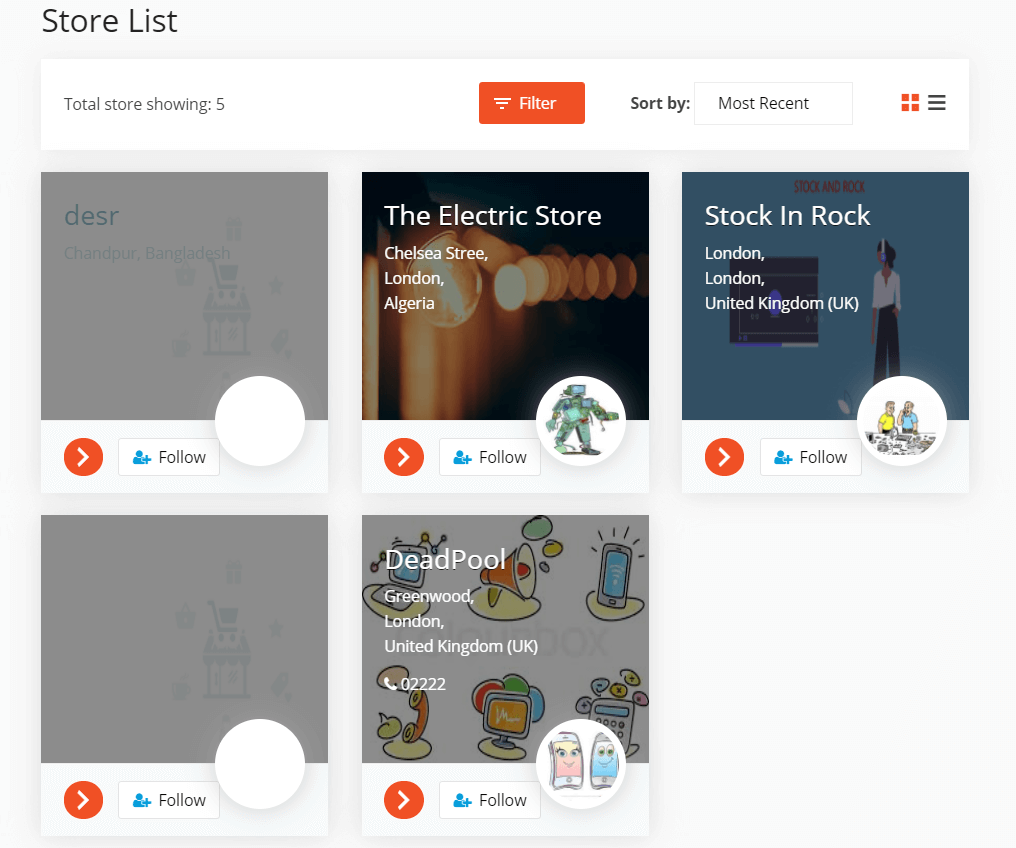 You can now view all the stores that are available in the marketplace. But the most interesting part is you can now have options to filter the vendor listing page.
You will have different criteria or filter options to choose your desired store.
Click the Filter option to open all the different options.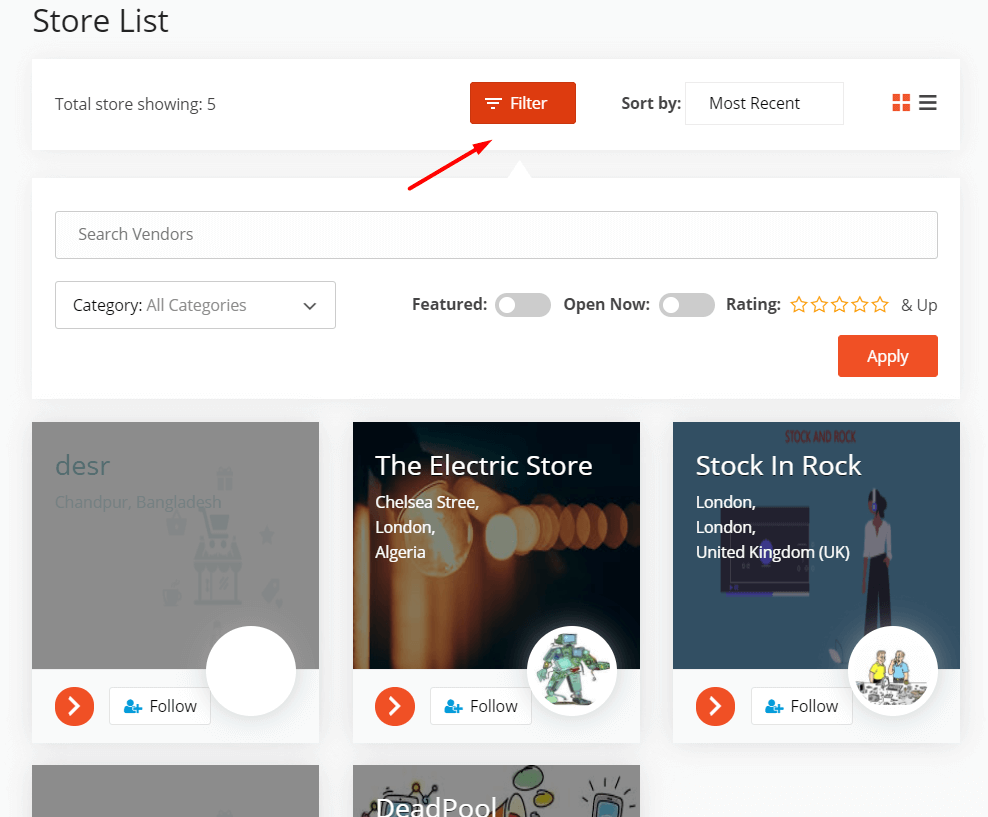 As you can see you will have all the different options available to you.
You can search by Most Recent, Most Popular, Top Rated, Most Reviewed.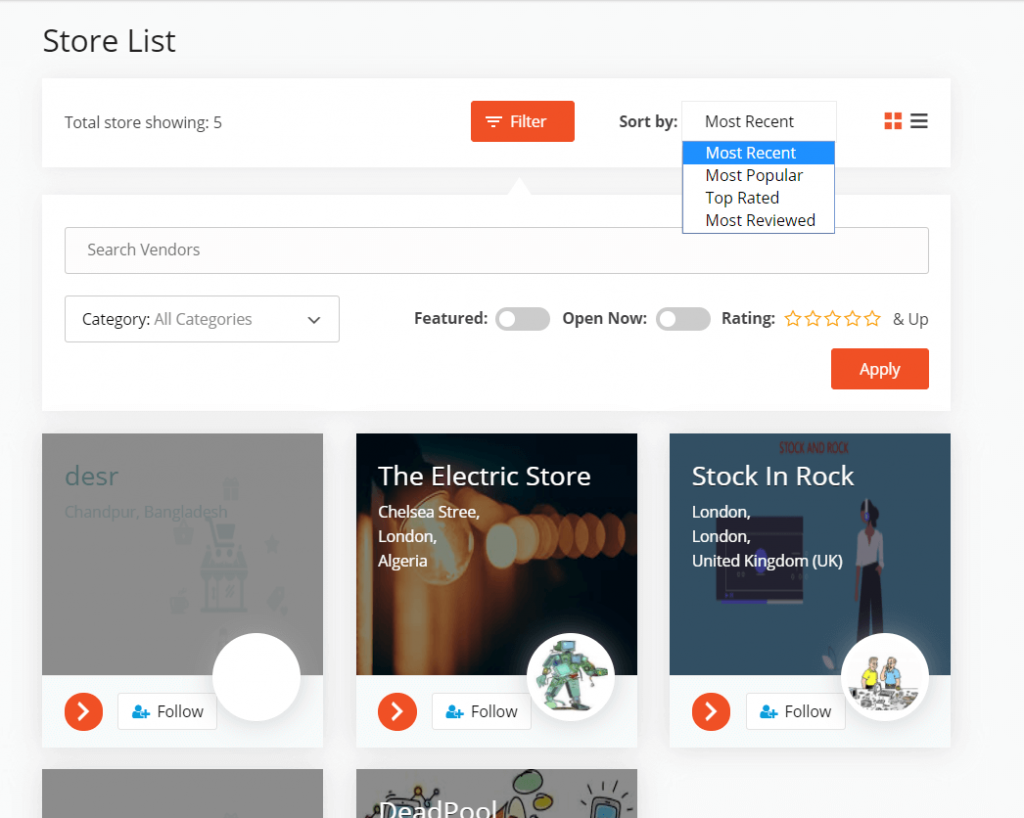 That's not all, you can search by vendor category, featured vendor, if the store is open or not and ratings.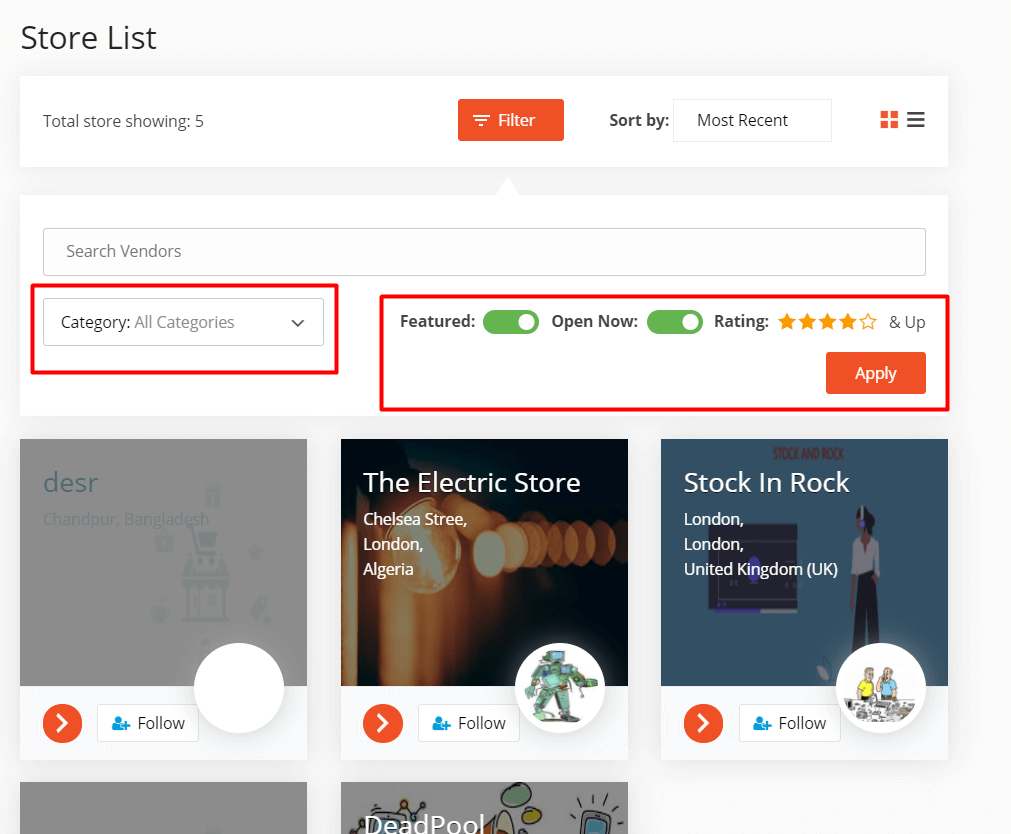 However, there is more. You have the option to view your store list in a grid or list view. Just click on the required option and Voila!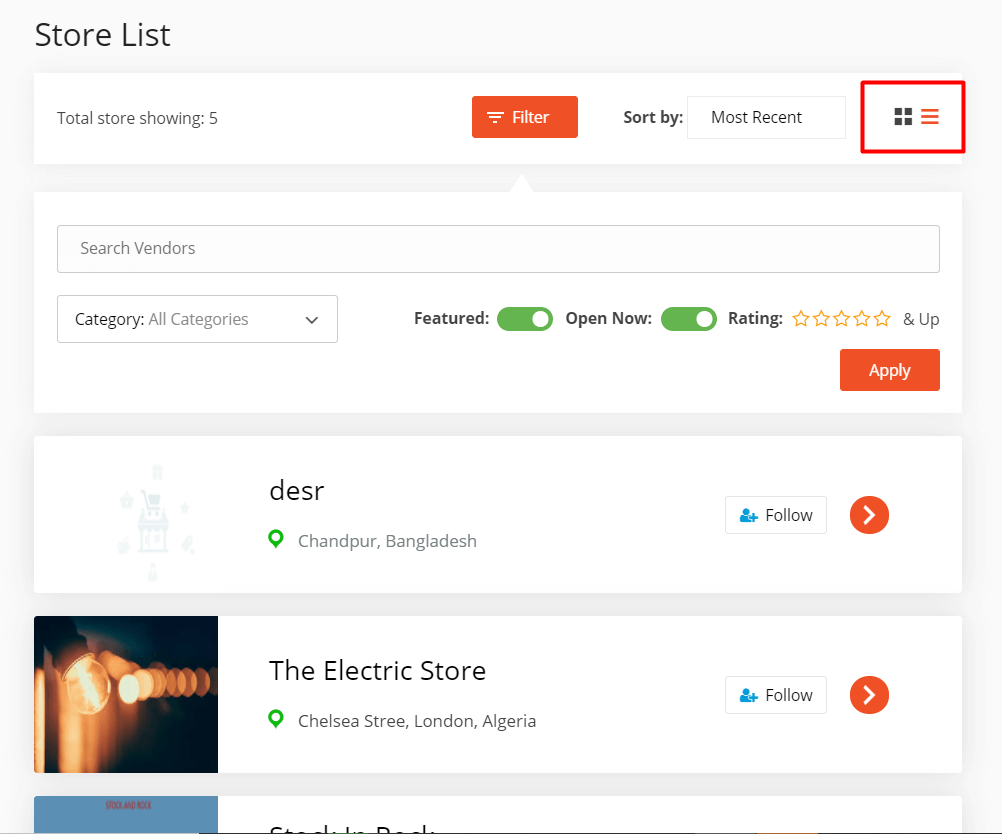 If you like combinations then this feature is for you. Play with different filter combinations and find what you are looking for.
Now shopping from Dokan powered Multivendor Marketplace will become really easy.
Dokan is now Easily Customizable too!
You had to hire a developer and hard code the changes into the plugin if you needed to make any change to the page. But now, we have created a new template file that you can easily edit and replace with child themes. (Contact support if you need help with this)
Give an Exclusive Look With Geolocation
You know that using Dokan you can search vendors by their location. You can use Mapbox and Google Maps for the Geolocation. Therefore, with the redesigned Dokan vendor listing page, it will go perfectly well.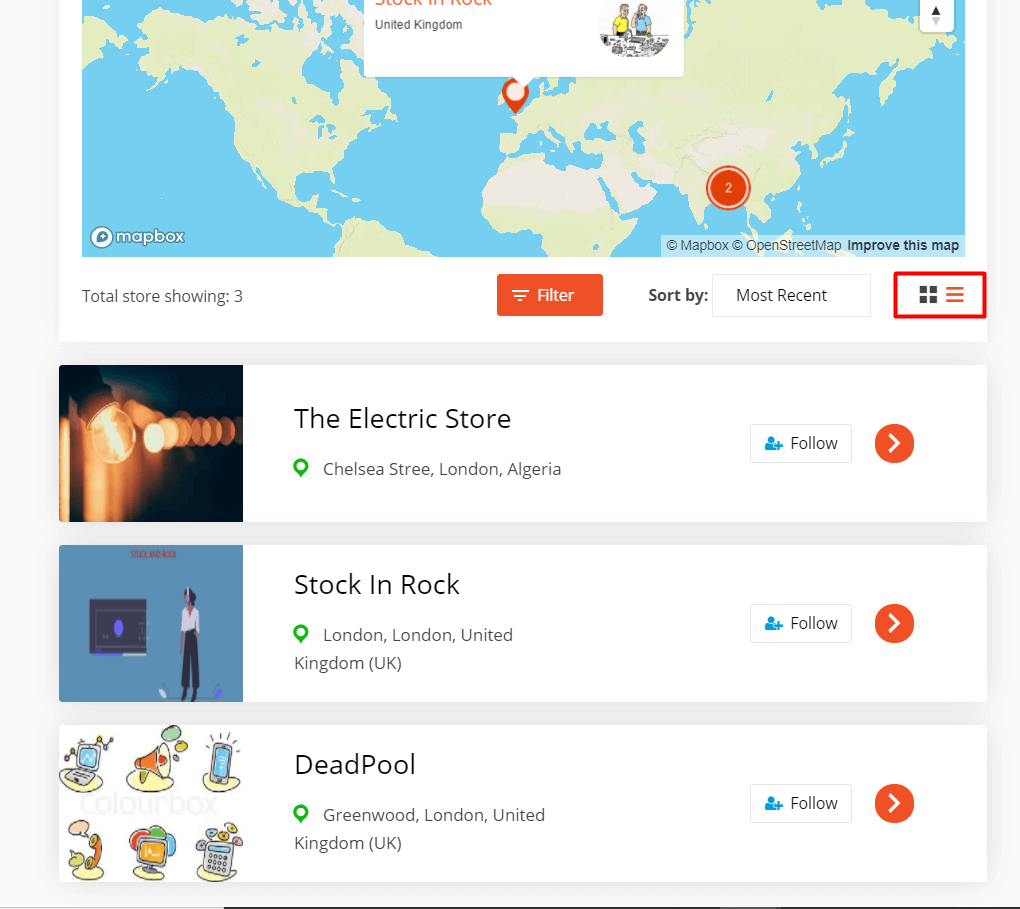 Benefits of Dokan Vendor Listing-Redesigned
This will definitely generate more clicks on your market, your vendor's storefronts will get more views. The marketplace will get an exclusive look and will stand out from the rest.
Imagine if you have over 100+ stores in your marketplace. Customers will get bored or tired of finding what they are looking for. This feature will save a lot of time for them. Having said that, the new exclusive design will soothe their eyes.
How to get it – Update!
Update to Dokan Pro version 2.9.17. So, when you receive this version – do check your store listing page for this exciting upgrade.
Final Words on Dokan Vendor Listing
If you are running an online marketplace then you want your customers to feel satisfied. An extraordinary design, filters that will make searching easy will surely satisfy your customers. Using Dokan you create any kind of marketplace and earn a huge profit.
For your convenience, you can try the Dokan demo site and know for yourself. Or you can make a marketplace yourself with it. If you are smart enough you can do it yourself.