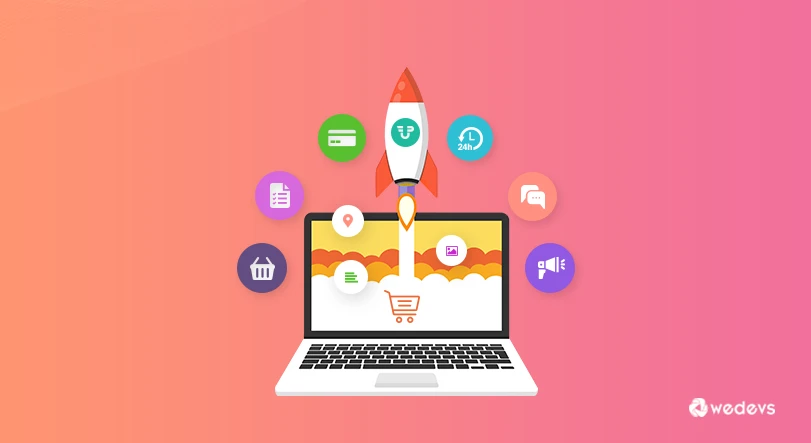 Drive Your eCommerce Growth with User Generated Content
Creating a point of differentiation in the market has always been a big challenge for marketeers and business owners. This can not get any truer for those who are running an eCommerce business. Suppose, you are an eCommerce entrepreneur. The products that you are offering in your store is not your exclusive property rights. Some other eCommerce companies are offering the same product. You can barely do anything about it.
For small and mid sized eCommerce, it is difficult to invest heavily on distribution channels. If you are using a certain channel partner, chances are some other companies are doing that too. Your chance of getting an exclusive public promotion is also very limited here.
Given the situation, how do you position your business in front of your target customers? This is the question that leaves many of the eCommerce entrepreneurs dumbfounded.
User Generated Content- the New Weapon for eCommerce Marketing
User generated content is now considered as the most effective way for promoting eCommerce business effectively. So what exactly is user generated content (UGC)? It refers to authentic and unpaid content contributed by your product users, fans, promoters or peers. The most common forms of user generated content are review, feedback, testimonial, case study, video endorsement and so on. These are often circulated through social media networks like Facebook, Twitter, Linkedin, Instagram etc.
Business Insider, a premium news website has conducted a research on significance on UGC for eCommerce sales. Let me share the key takeaways with you-
Online shoppers who interact with UGC are 97% more likely to purchase from an eCommerce website than shoppers who do not.
eCommerce companies experience around 80% conversion growth when their target customers interact through UGC.
Average order value increases by 10% for a eCommerce retailer when purchasers interact with UGC.
Most importantly, 82% of the customers read product review before making a purchase.
If these data does not wake you up from hibernation, then nothing probably will. But I would like to try a bit further by explaining how different types of UGC can help your eCommerce to ensure sustainable growth.
Website Engagement
This is probably the most direct benefit of user generated contents. If you have a section for customer endorsement or product review in your website, the contributors will feel more connected towards you. They will share the contents in their social networks which will drive traffic in your website. By using this strategy effectively, you can create a chain of events in your website that puts more people in the sales funnel and consequently increases conversion.
The key is to have an interactive website and offer your customers different interesting ways to submit contents.
Customer Service
Your customer service is another major business area that is directly influenced by user-generated contents. How do you pinpoint the limitation of your eCommerce? There are things your customers can advise you that your employees or consultants can't! That is because they are not getting the feel of your products on a continuous basis.
Conduct an opinion poll through your website or social profiles. It does not always have to be a shiny picture. Rather, 95% of customers suspect censorship or fake reviews when they can not find a bad score. It is more important how to respond to this criticism. You should be polite and express your willingness to learn from limitations. The next step is to share these negative reviews with internal employees so that they know about areas of improvement.
Search Engine Optimization
eCommerce is the epitome of online business and when we are talking about online business we must not overlook the importance of a good SEO. It ensures a strong visibility of your products on the internet. Web marketeers are now faced with the mammoth challenge to outperform their competitors SEO ranking. Why not let your customers and fans lessen their burden?
Firstly, UGC lets you know about the words consumers use to express their opinion about you. Trust me, it is not possible to guess those all by yourself. So you can use these keywords to craft your contents which is a solid strategy to reach your target users quickly. Also, you can repurpose some of the excellent user generated contents to complement your content stream.
Strong Community
A strong community does not automatically comes with UGC. But it makes the job way easier. If you have an active platform for submitting user contents, you can build a community or fan base around it. You can brand it using the name of something that your company or product stand for. This way your business will become more relatable to the mass which will ensure continuous growth.
Pro tips: Try to involve a relevant influencer or evangelist if you aim to build a community. This strategy expands your target market as the fan base of influencer start taking interest in your product.
Cost Effective Marketing Tools
User generated contents are undeniably a cost effective marketing tools for any business. All you need to do is interact with your customers smartly. Gone are the days of paid promotion in traditional media. If you want people to know how you stand out in the market, you do not need to pay for that. Simply let your happy customers speak on behalf of you. It is a perfect opportunity to utilize the power of social proof to earn loyalty and authenticity.
Check Top 5 Examples Of Successful User Generated Content Campaigns Worldwide!
WP User Frontend – A Top Solution to Allow User Generated Contents
Now that you know why you should harness the power of user generated content for your business, you should get started. There is a technological requirement before you can allow users to post contents on your website. You need a content submission form for that.
WP User Frontend is a free one-stop solution for all frontend submission needs. It allows you to build submission forms so that your users can give you a variety of contents. Review, testimonial, images, video endorsement, discussion thread- you got everything covered with WPUF. With more than 270,000 downloads so far, it is considered as the most popular plugin for this purpose. Want to give it a try? I bet you do!