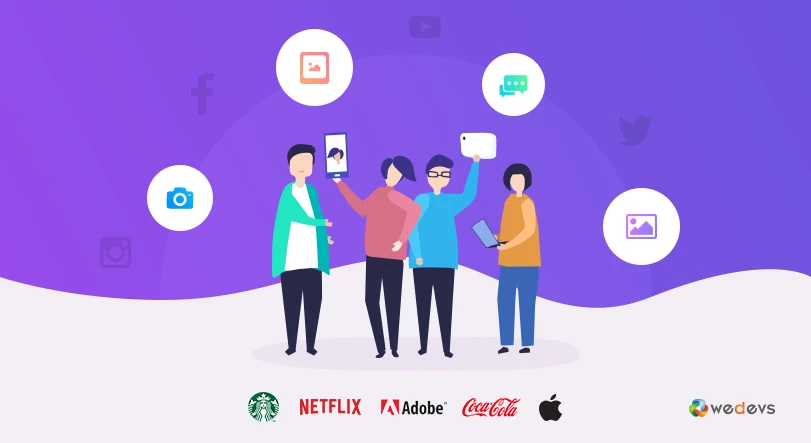 Top Examples Of Successful User Generated Content Campaigns Worldwide
In today's time, top brands of the world are increasingly running User Generated Content campaigns to secure the effectiveness of their campaigns in order to market their products. Nowadays, with the help of social media, all these top brands are turning in to the general customers asking them to come up with unique ideas and share them with the world.
There are a number of reasons why top brands use content marketing to boost their lead generations efforts. And what more effective can it be other than the user-generated content to market their products?
So interested to know how top brands have used user-generated content to their marketing advantages? Then, here is a post for you that highlights some of the best examples of successful User Generated Content campaigns that really inspired their general communities.
Why Brands Need User-Generated Content
More than the brands themselves, customers trust each other a lot. In fact, several surveys suggested that more than 60% of the people trust the comments posted or photos taken by other customers than those taken by the seller or manufacturer itself. This supports the importance of user-generated content even more for these brands and companies.
User-Generated Content turns a loyal enthusiastic consumer into an automatic campaigner of brands in order to build engagements among various communities for their products or services. The basic idea of user-generated content is that the passionate customers or partners of the brand will provide a more authentic recommendation to other communities and customers in helping them make a buying decision.
85% of the user are found to be more influenced by the UGC than the content made by the brands directly – Adweek
The above statistics already encourage companies to connect with their clients in a more engaging and personalized manner leveraging this trusted content while the people look for their competitor's recommendations.
In today's social media-driven world, usage of user-generated content is really ideal and cost-effective. Not to mention its ability to reinforce your brand trustworthiness, raises instant outreach, improves customer trust and authenticity.
5 Examples Of Top Brand's User Generated Content Campaigns
Below are the examples of top brands who get immense success in user generated content campaigns-
1. Coca-Cola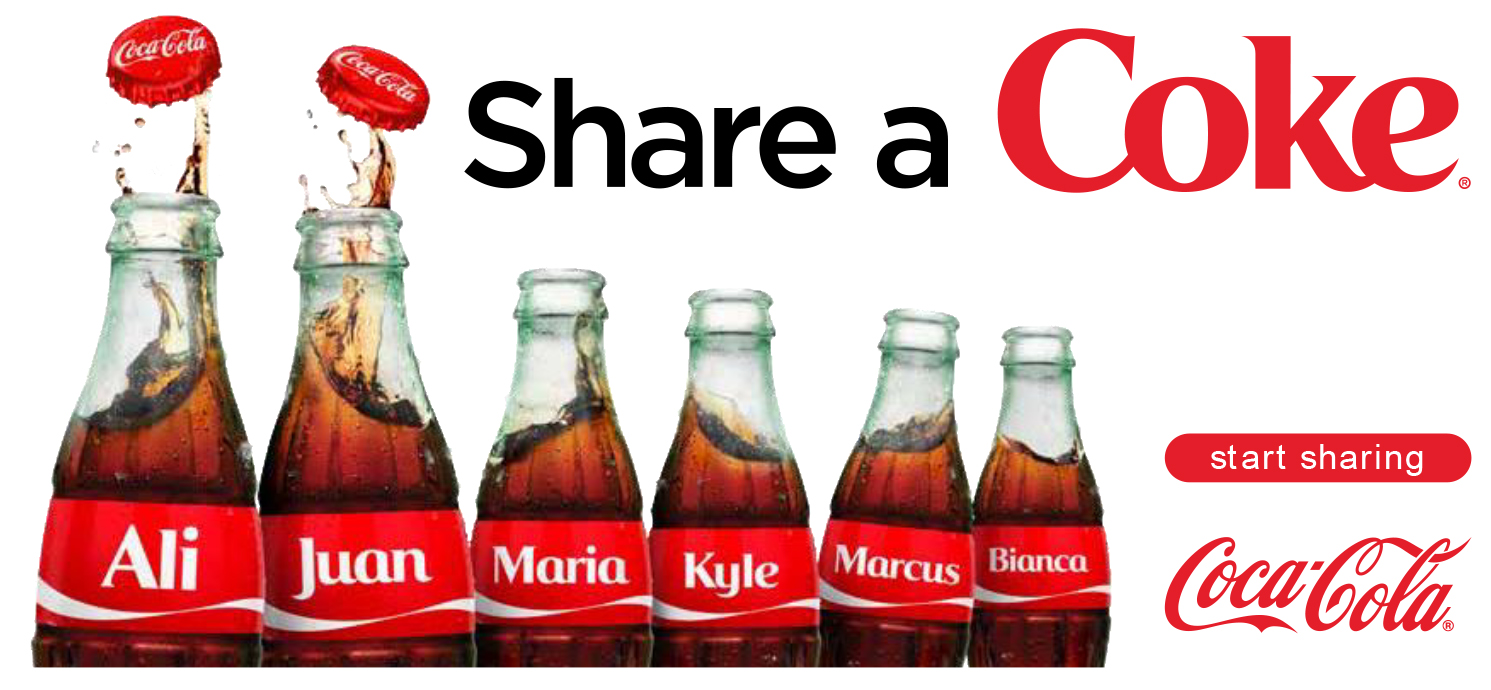 Coca-Cola's marketing team came up with the idea of starting a 'share a coke' campaign through the social and ads channel. Overnight it has started to see a great response from the general customers around the globe. This idea first popped in for the Australian in 2011, where Coke decided to print about 150 most common and popular names on its bottles asking people to 'share a coke' with their loved ones.
The campaign was run in rotation in different countries based on the culture, customs, and background of each of those countries. And this idea was welcomed with open arms and people profusely started sharing photos with the bottles on social media and the 'share a coke' campaign became an instant hit. Not just in Australia but around the globe in over 80 countries later on.
2. Netflix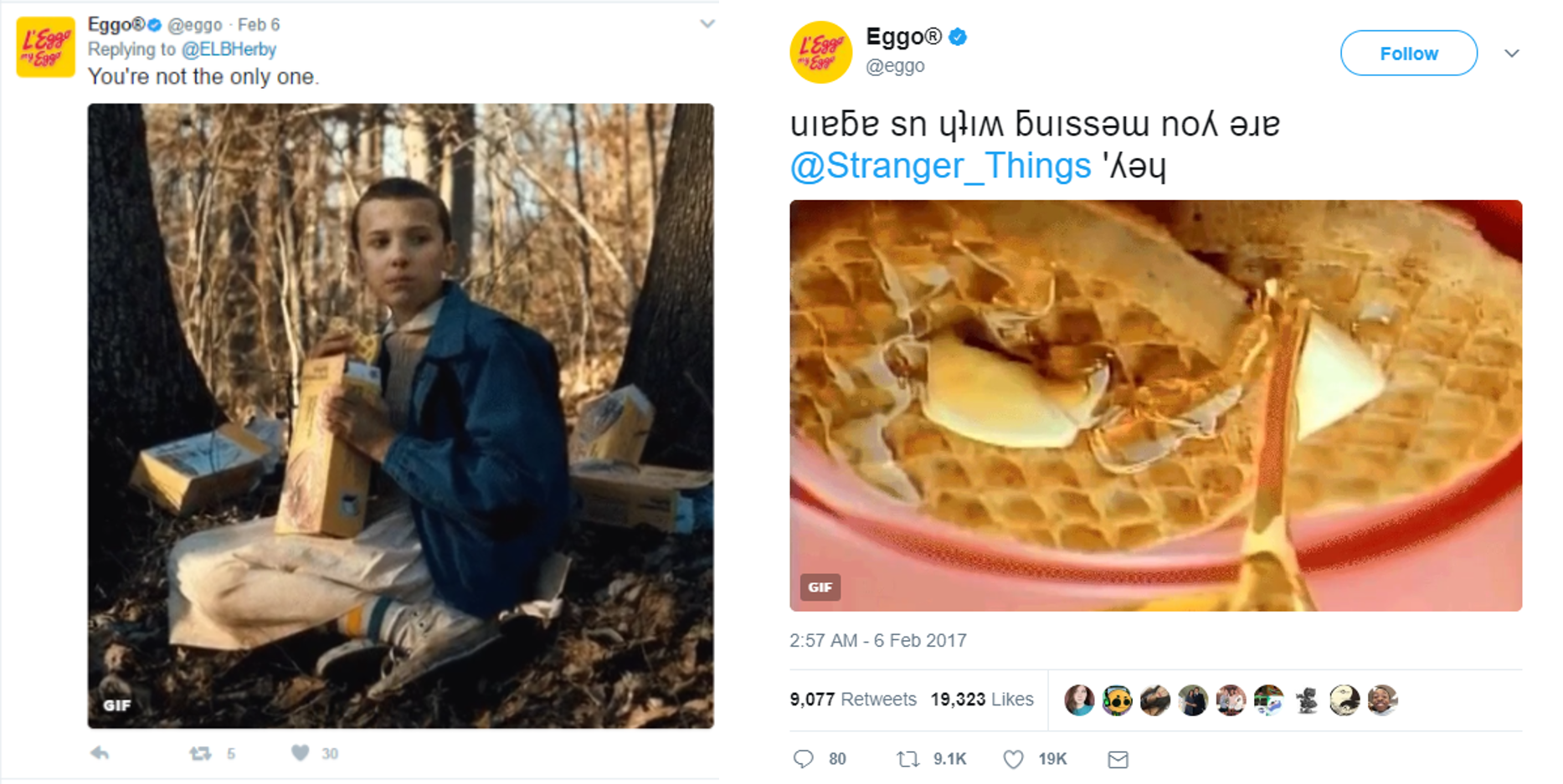 Inspired by the title of Netflix's original series 'Stranger Things', they have decided to promote their series through some creative User Generated Content (UGC). Normally, in order to spread the word of Netflix's upcoming premiers, they promote fans' posts extensively using simple hashtags usually the title of the show.
In one such campaign, Netflix used the title of 'Stranger Things2' in the hashtag to promote their upcoming second season of the series. Due to such action, the curious Instagram users were lured back to the page of Netflix to find out what the real fuss was about. Getting entertained by this idea thousands of people got stimulated and started posting images of stranger things of their daily lives hash-tagging/tagging the title of the show. Using those unique UGC shared worldwide, Netflix generated almost 1 million audiences in just 2 weeks.
Witnessing this overwhelming response they realized they can cash in from such UGC in the future as well and shared such campaigns more often than not. In a recent campaign, on their Instagram page, they reshared some influencer content like 'Baby Barb'. Also, the waffles and eggs specialized food item producers like Eggo used the series title to improve engagements. So no doubt these UGC played a vital part in Netflix's social media strategy.
3. Adobe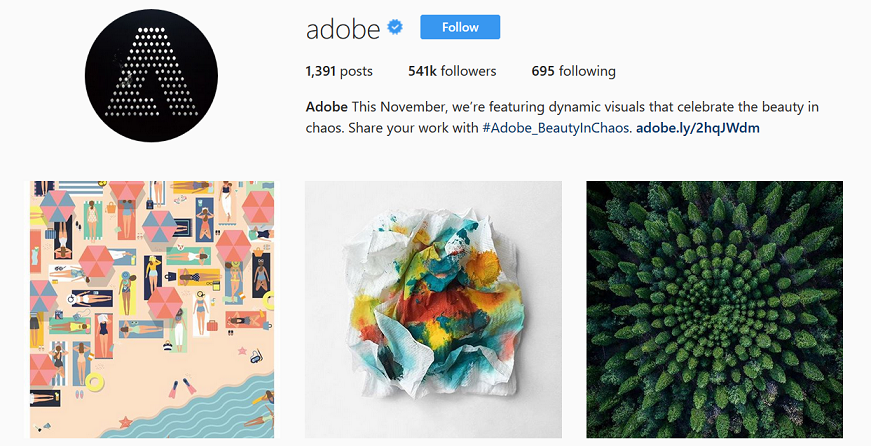 The designing software company Adobe thought of running an innovative campaign for talented designers and artists using a Hashtag. They started an Art Maker Series, where inventive designers were asked to share their creative artwork and highlight their skills using any of the Adobe products such as Illustrator, Photoshop etc. in a demonstration of fast-paced videos.
Adobe then used these shared UGC for user recommendations, product/feature promotions, and other expert endorsements. With such UGC, Adobe has tried to showcase its designing capabilities.
They use another hashtag #AdobePerspective where endowed design content creators could share their and other user's visionary work for free. This was seen as a great opportunity by Adobe to engage with the users of various other communities. Until they see the sample of these UGC, many new users may find it difficult to know the things they can actually do with their software. So this UGC will play as a form of show-offing the enormous ability of Adobe products.
Adobe is indeed an inspiring example of UGC and their campaigns are always a highlight of other capable users. They also value the integrity and culture of their fraternity. This truly keeps them ahead of the race making their UGC look quite real and authentic to the viewers.
4. Apple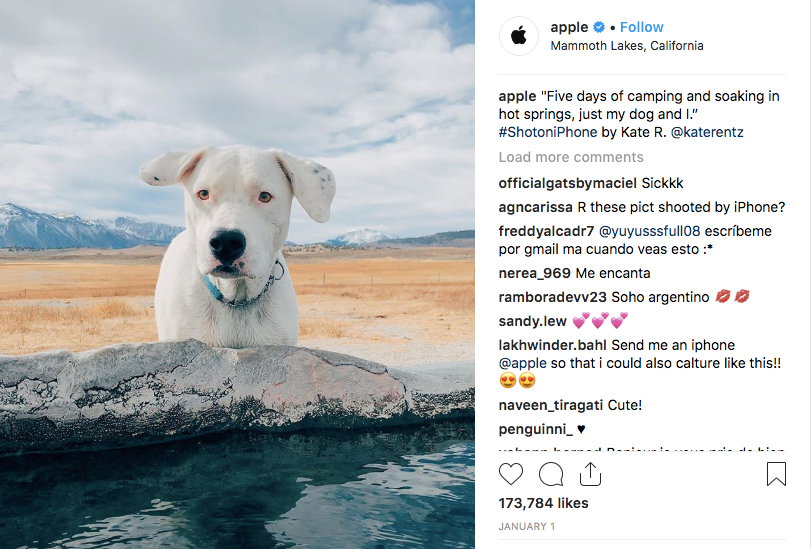 Nothing is more authentic and compelling than your users vouching out for the product they love. Apple was quick in realizing this after they found out user's dissatisfaction over the average camera capabilities for pictures shot in low lights. Without wasting any time Apple launched a #ShotOnIphone campaign to redeem their lost trust in iPhone's camera aptitudes.
Apple was losing a significant amount of fans due to this issue. So, in the urgency of regaining the trust back of its users, Apple was swift in addressing this matter giving a lot of importance to this campaign. The campaign was about newbie and pro users taking photos in low-light with their iPhones and share them online.
Those beautiful low-light shots were then posted on Youtube under the campaign name "Shot on iPhone". The campaign mostly showcased some of the most magnificent everyday day user's low light visuals that were taken using the lens of the iPhone.
Using such innovative User Generated Content, Apple not only regained the faith of its skeptical users but also saved a lot of development and production costs as well as in the implementation of their marketing strategy. Apple made all those users feel really special when they used their visual content in Apple's ads worldwide.
This long-running UGC campaign also improved user engagements in Apple's community. Made all the users feel like a part of the community. This helped Apple to revive its status among its fans. Undoubtedly a master plan of making the proper use of UGC campaign making it a part of their core marketing strategy now for the last 3 years.
5. Starbucks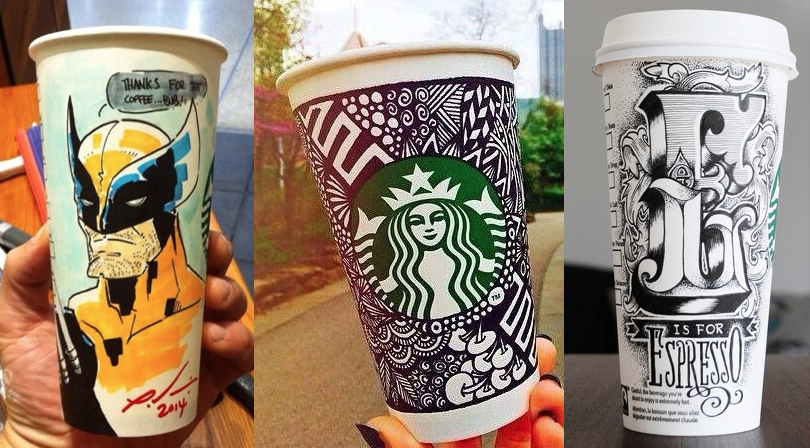 Back in 2014, Starbucks encouraged its customers to draw some artistic doodle on their white cups launching a contest for them on Twitter under the hashtag #WhiteCupContest. Starbucks announced that the winning white cup drawings submitted by the customers would be used as a limited edition template for the cup design of Starbucks. This contest then generated great interest in the customer's mind. In just a span of 3 weeks, it received a tremendous response with around 4000 drawn cups being sent to Starbucks by the users after that.
Looking at the huge success of #WhiteCupContest, in 2016 Starbucks came up with another challenging contest for its enthusiastic customers. This time the coffee giant came up with a contest naming it #RedCupArt challenge under the hashtag. This has also received great feedback from its customer by generating an enormous social media activity for Starbucks on Twitter and Instagram.
Both of these UGC campaigns were the perfect example of creating huge social media impact even without having to spend a lot. And excitingly enough, for Starbucks, these contests were a great publicity stunt that worked like magic. All these user-generated content valued by Starbucks also proved that it appreciates customer feedback.
Another reason for such user-generated content campaigns to get success is that it's super easy to participate for anyone and something that is directly related to the customer's favorite product.
User Recommendations
If you are a WordPress user and your site already works with the user-generated content or you just want to start hosting them now, then there are a number of free and paid WordPress plugins that make user-generated content hosting much easier than ever.

For managing user-generated content from the frontend keeping you away from the hassle of going to the backend, you can use WP User Frontend Pro. It has one of the most user-friendly user interfaces. You get to have your own frontend dashboard from where you can manage your UGC. Allow users to post their generated content right from the frontend without any trouble.
So if you need a reliable plugin for your WordPress site to promote User-Generated Content Submissions then WP User Frontend is the plugin you should get.
Learn More About WP User Frontend Features→

Have You Seen Any Other UGC That Inspired You?
It's true that you can raise the authenticity and credibility of your website with user-generated content. As people tend to find the UGC much more honest and genuine compared to the information that brands provide to the customer, so, no matter what having UGC is a fantastic way of promoting your products.
Did you find any other UGC campaigns interesting enough to share with us? Do let us know via the comments section below.