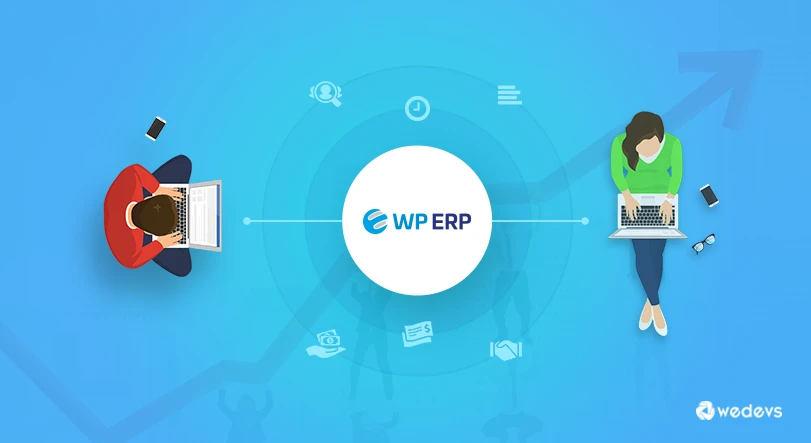 How We are Using WordPress ERP Here at weDevs – Part 2
An automated business solution is a must for any successful company. weDevs is no different. If you have gone through our previous post, How We are Using WordPress ERP Here at weDevs, you already know that we are using WP ERP as the business solution of our company.
We have created WP ERP to provide something unique to the WordPress ecosystem. We believe this will help our users to manage their small and medium-sized businesses. That's why the WordPress ERP Suit, WP ERP is initially FREE and it offers three powerful modules which are essential for any kind of small business.
In the 1st part, we have discussed how we are managing our HR with WP ERP. In this post, we shall demonstrate how we solve our problems related to Accounting, Customer Management, and Projects. Let's dive in.
We Manage Our Company Documents with Our Own Document Manager
Remember those days when companies had piles of files stored in their offices? Those days are over, thanks to automated document management solutions. weDevs is based on WordPress and our ERP solution has its own Document Manager. We store all our files inside WP ERP and can retrieve them when needed.
It works like Google drive! We can also create folders and sub folders. We can Copy, Move and Delete documents. The most important thing is, we can store our documents within our own hosting and there's no limit to it. We can transfer files anytime we want and it remains secure from external threats.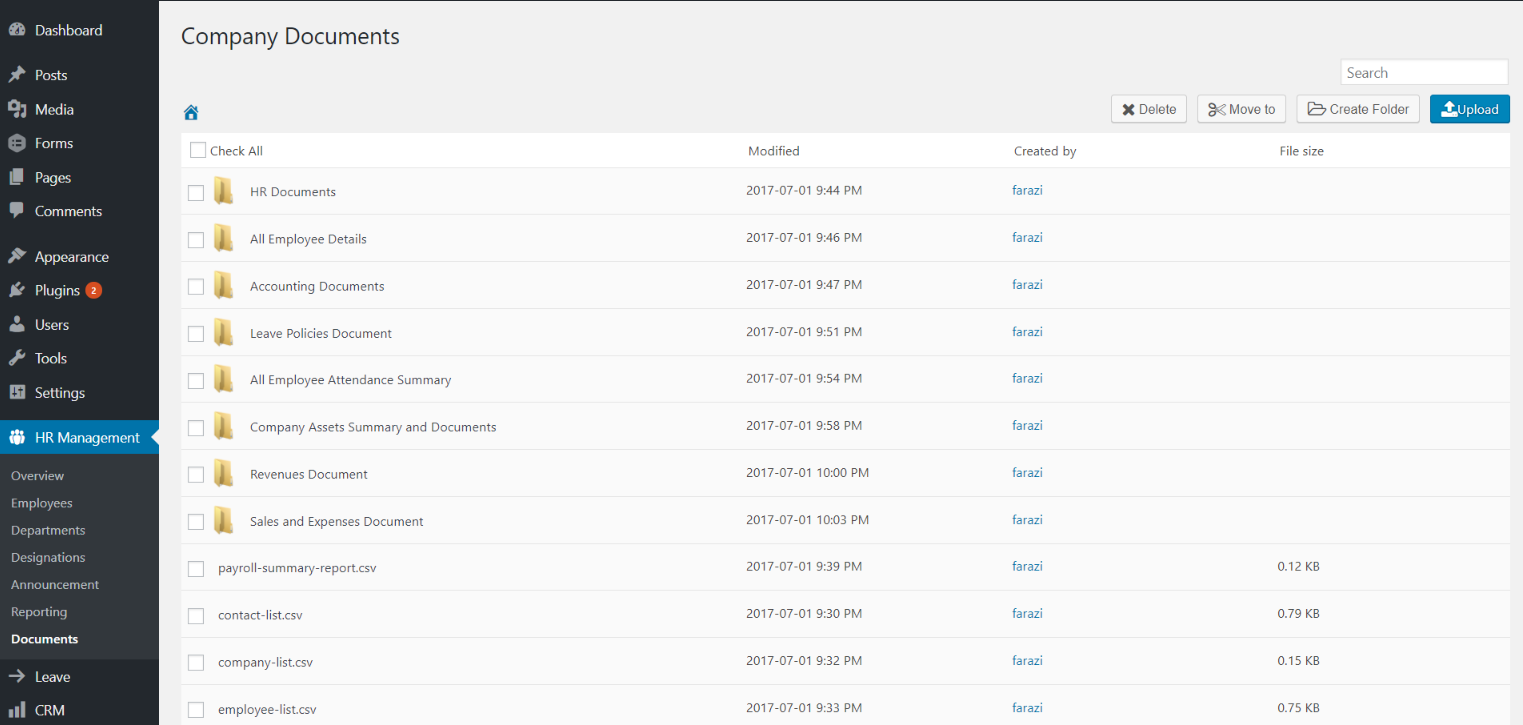 Accounting & Finances? Not a Big Deal at All!
The most difficult part of a business is to manage their finances. Business owners get nightmares when they hear about accounting issues. That's why it is very important to take care of things related to accounting and finances with proper care and supervision. It's true that not only large companies, even small ones require qualified accountants to make sure everything is going flawlessly. But you should consider some factors like time consumption, human error, lack of motivation and many more.
It is possible to overcome these problems using accounting solutions. You will hardly find a company that doesn't use any software to manage their accounting and finances. Being the same, we, at weDevs, use WP ERP's Accounting module to take care of our finances. We have our account details stored in the system. Besides that, all our sales and expenses are listed here so that we can maintain the overall accounting without facing any problem at all.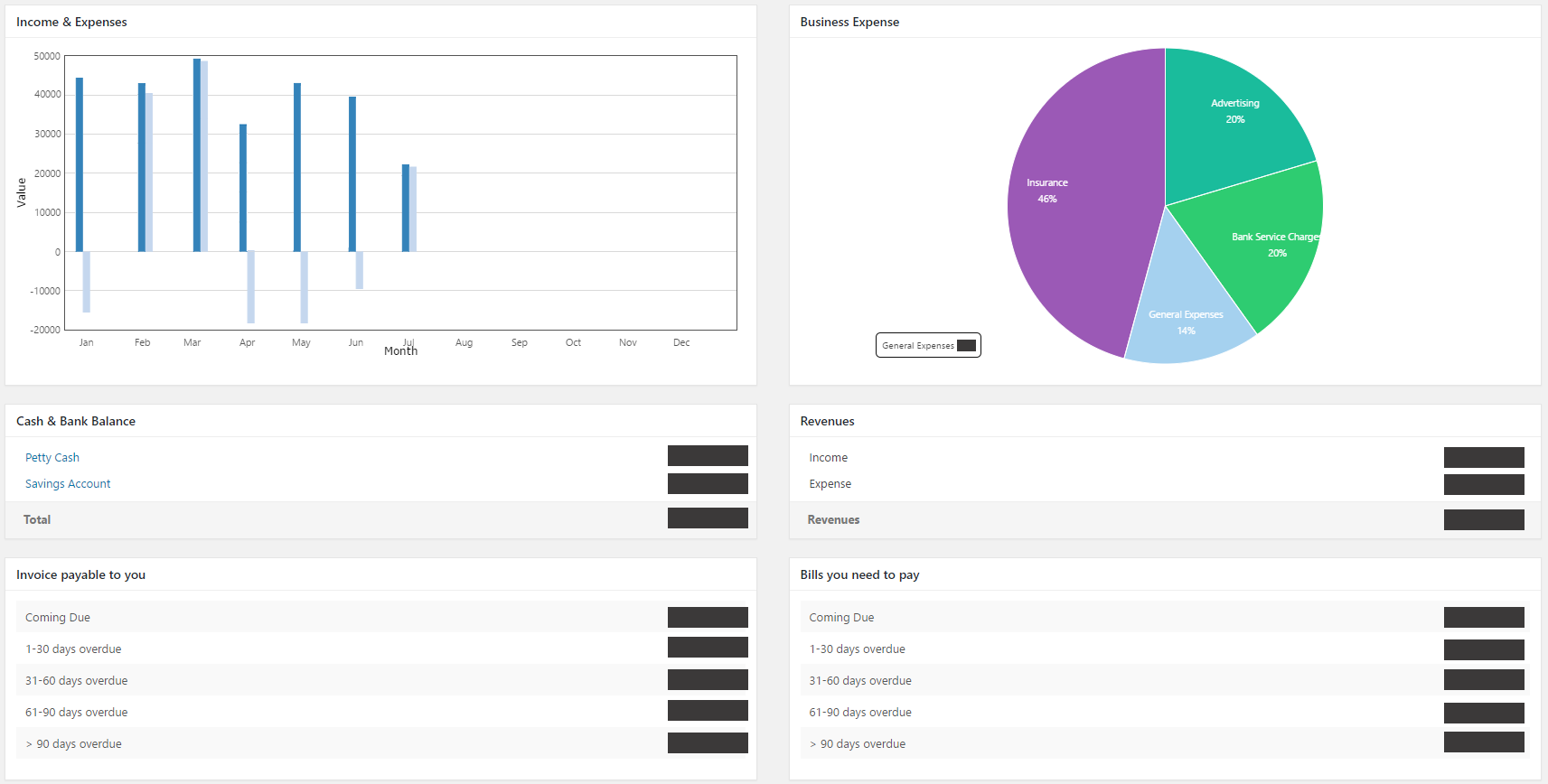 We Take Decisions Using Handy Reports from Accounting Module
Without accurate and meaningful reports, it's very difficult to take proper decisions and actions. As WP ERP Accounting helps us to manage all financial aspects, it also creates handy reports for us. We can create reports related to Assets, Liabilities, Expenses, Income and also balances.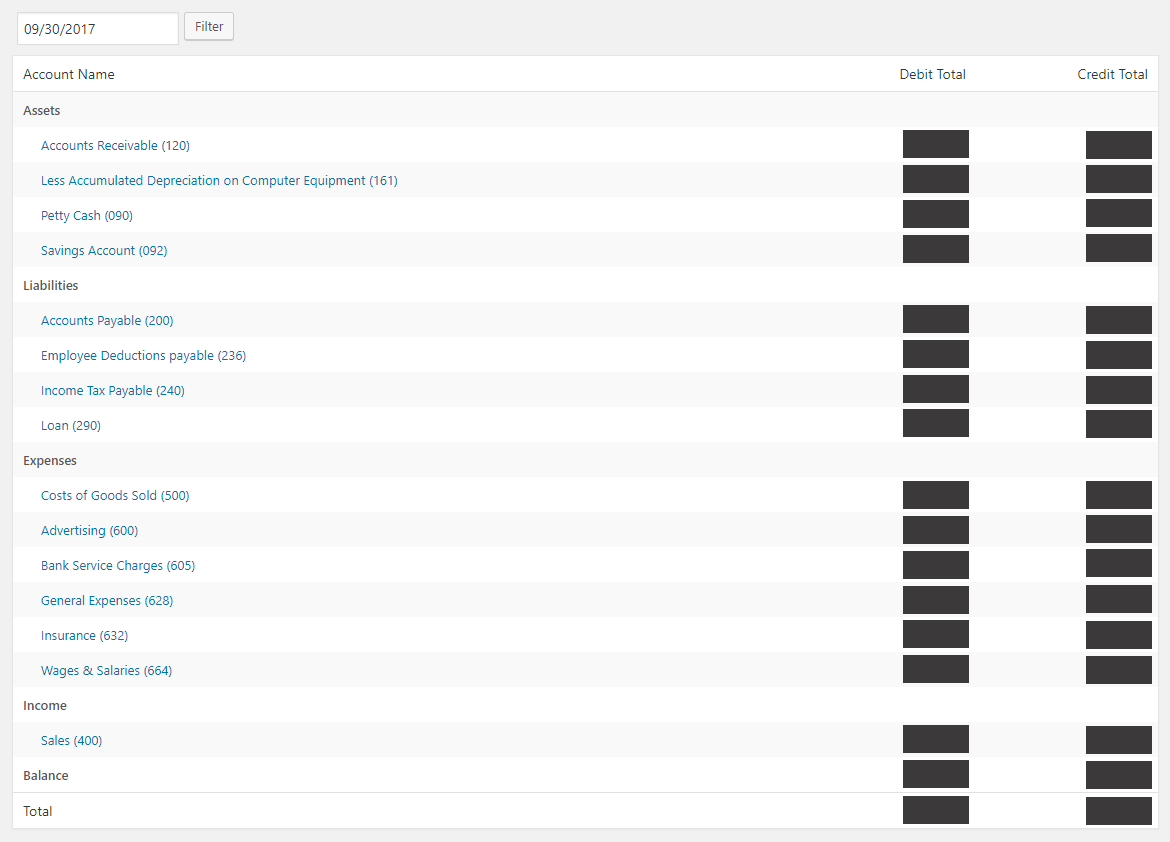 Apart from the general reports, there are reports for trial balance, balance sheet, sales tax, product purchase, income statement, product sales, inventory report etc.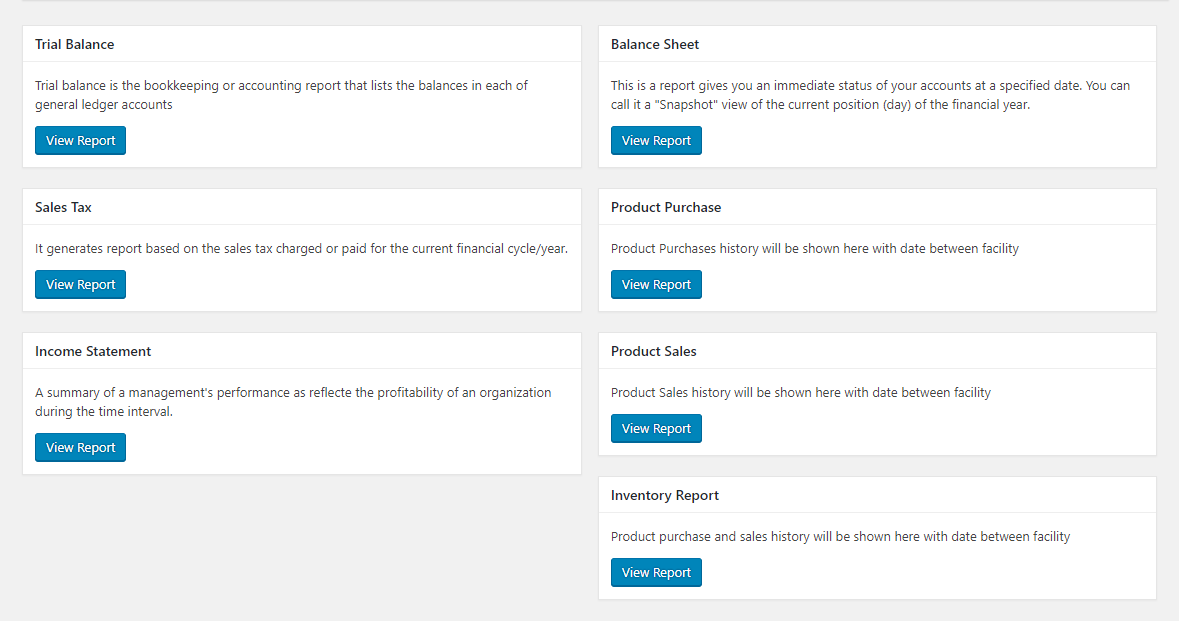 WP ERP Payroll Makes Sure Employees Receive their Compensations Regularly
Here at weDevs, we are a team of almost 30 people. The company needs to pay their compensations monthly. This is a lengthy and complex process, but we have our own Payroll Management system to save valuable time and money.
All our employees have their own HR profiles and with specified salaries. Using the payroll solution, we have created pay calendars and they are automatically triggered every month. This greatly helps to automate the process and keep the finances solid with WP ERP.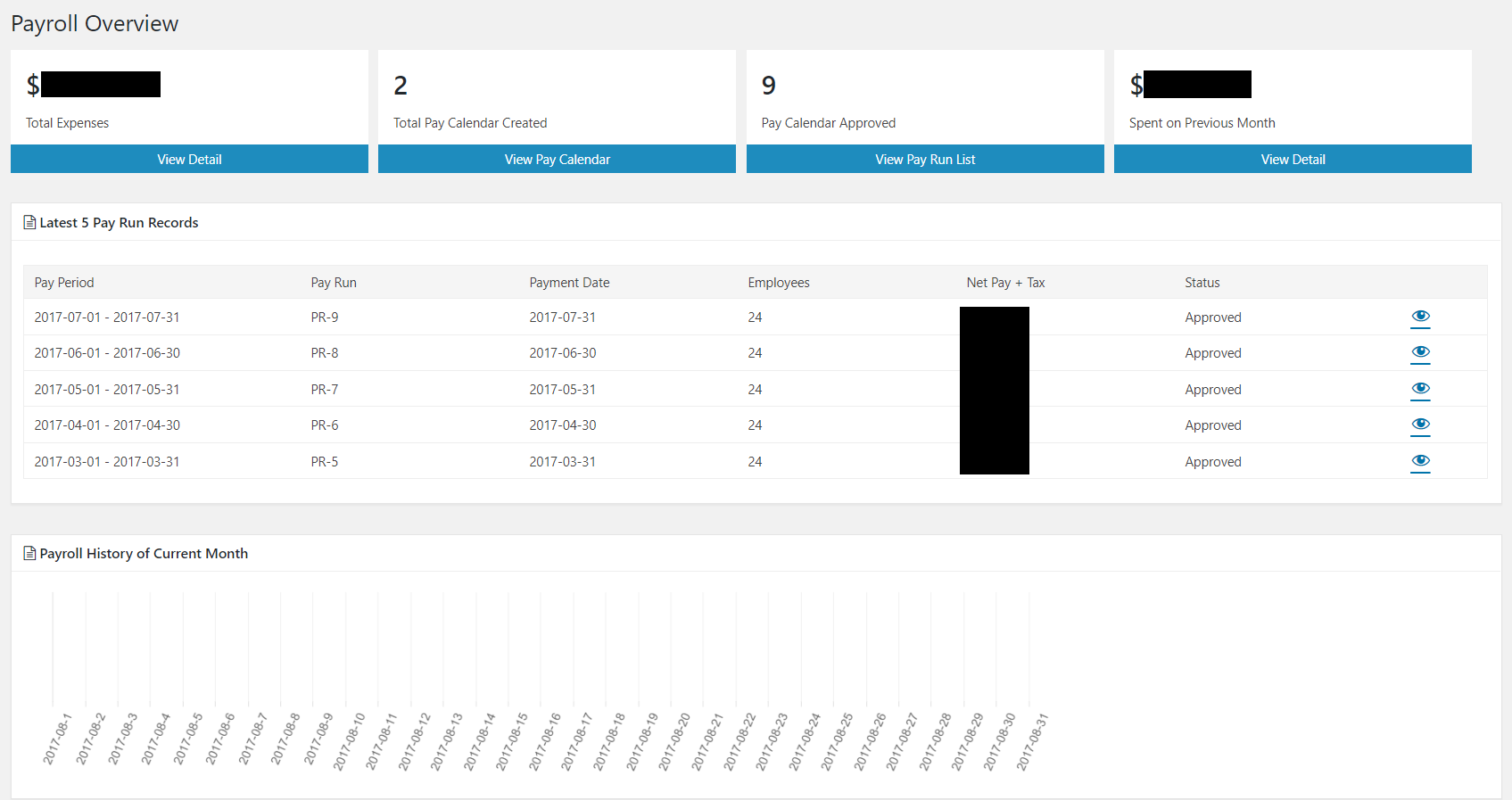 Our Customers are Handled with Care Using CRM Module
WP ERP CRM module is one of the best Customer relationship management solution out there for WordPress. We use our own product to manage our employees. When a user subscribes to our blog, newsletter or social media, they are automatically added to our CRM system. Besides that, when someone purchase from us their details are added to the CRM as well.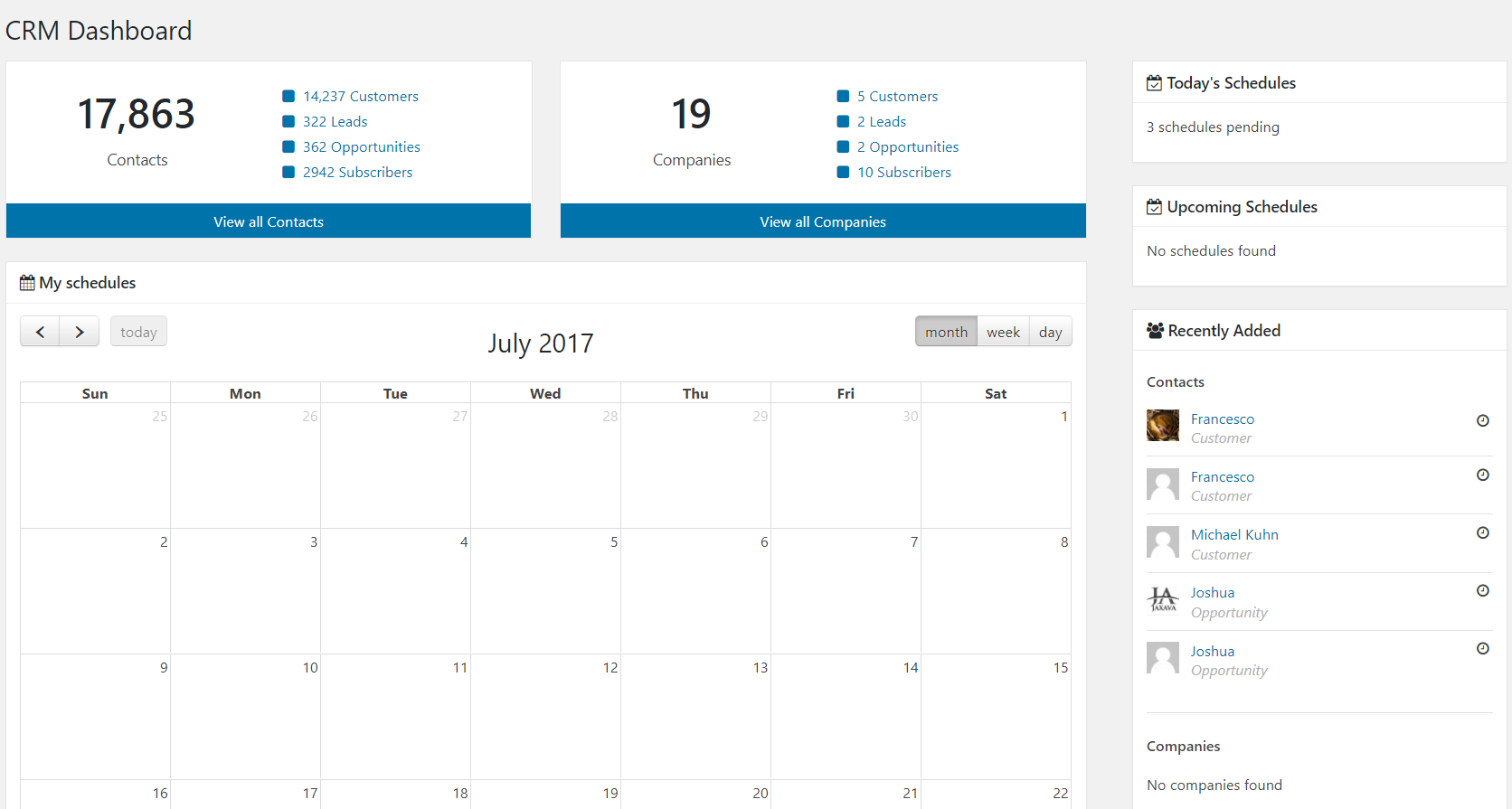 Our Business and Support team takes care of our customers, leads and also subscribers using this solution. They can find any information they need from CRM contact profiles. There are different sections including basic info, purchase info, order amount info, activity timeline etc. Most importantly, our CRM agents and support team can take notes, trigger emails, log activity, schedule and create tasks if required directly from the CRM.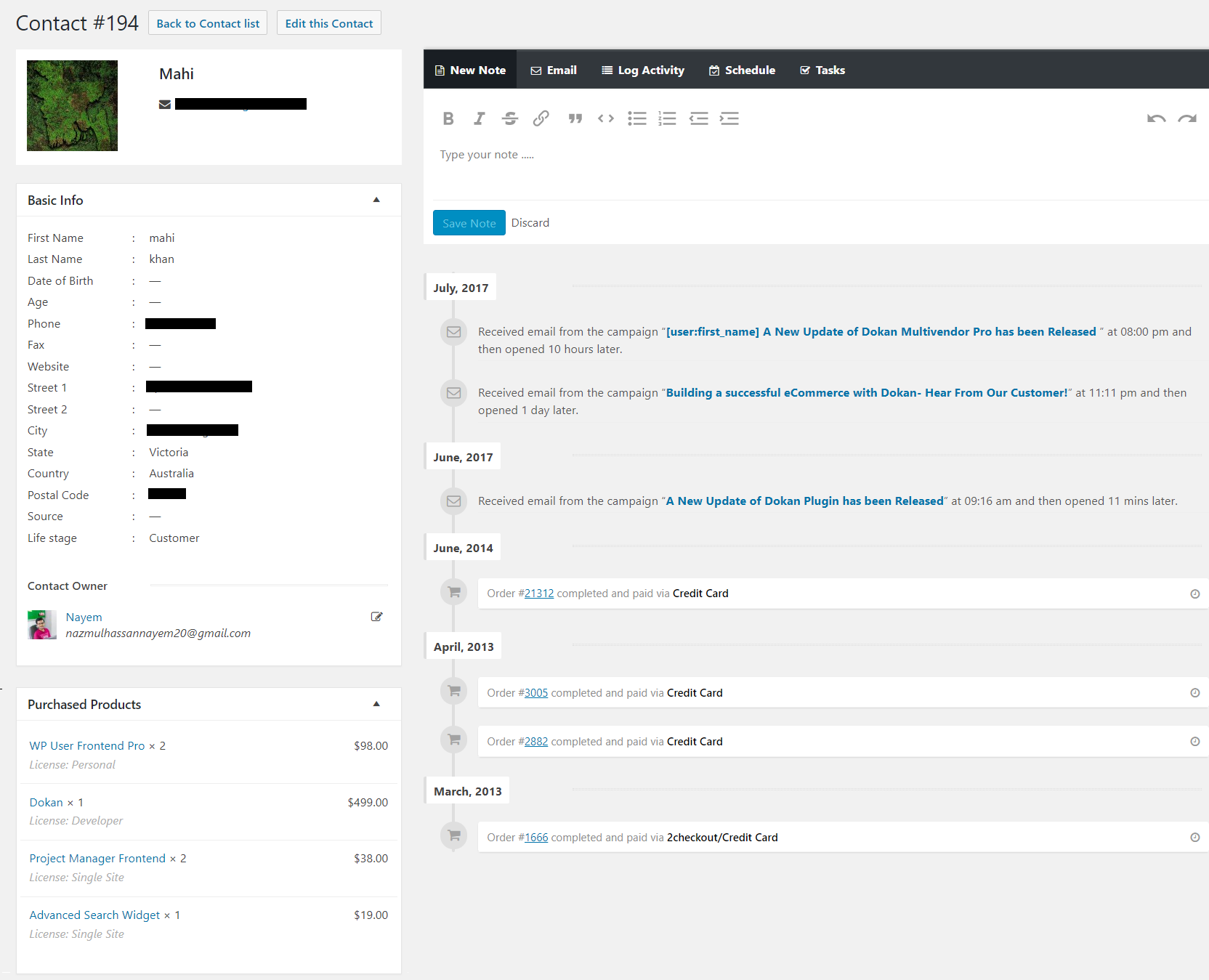 We Track Our Sales Using CRM and WooCommerce Integration
Just like other companies we also give importance to our customers. Thus, we need to track our sales properly. Our CRM has all the information of customers and we use WooCommerce for sales. The ERP WooCommerce Integration helps to connect it with CRM. This gives us the capability of advanced filtering and searching which is very handy for tracking sales.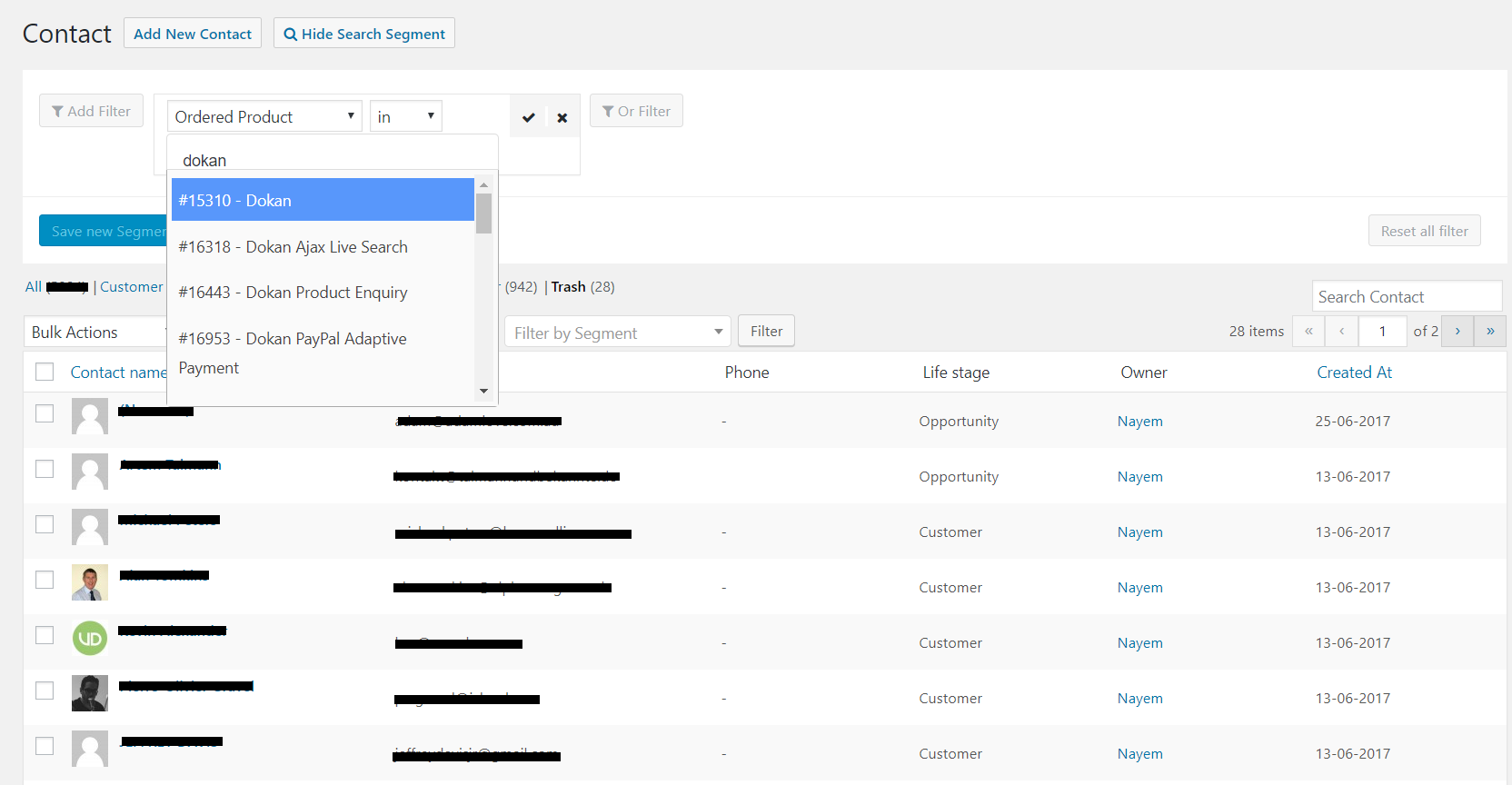 We Use Our Own Email Campaign for Sending Emails & Newsletters
Marketing is one of the most important business processes out there. For WordPress and tech company like weDevs, email marketing is very important. Thus, we need to make sure, we are sending exceptional emails to our subscribers.
For sending regular emails, we need a solution capable of handing large quantity of newsletters. Our Email Campaign is very powerful. It can create attractive campaigns easily and also send the emails simultaneously.
Using email campaign extension, we can create beautiful emails with its drag and drop interface. It can create emails with different design elements including images, image caption, social follow, buttons, posts, contents, videos and also footers.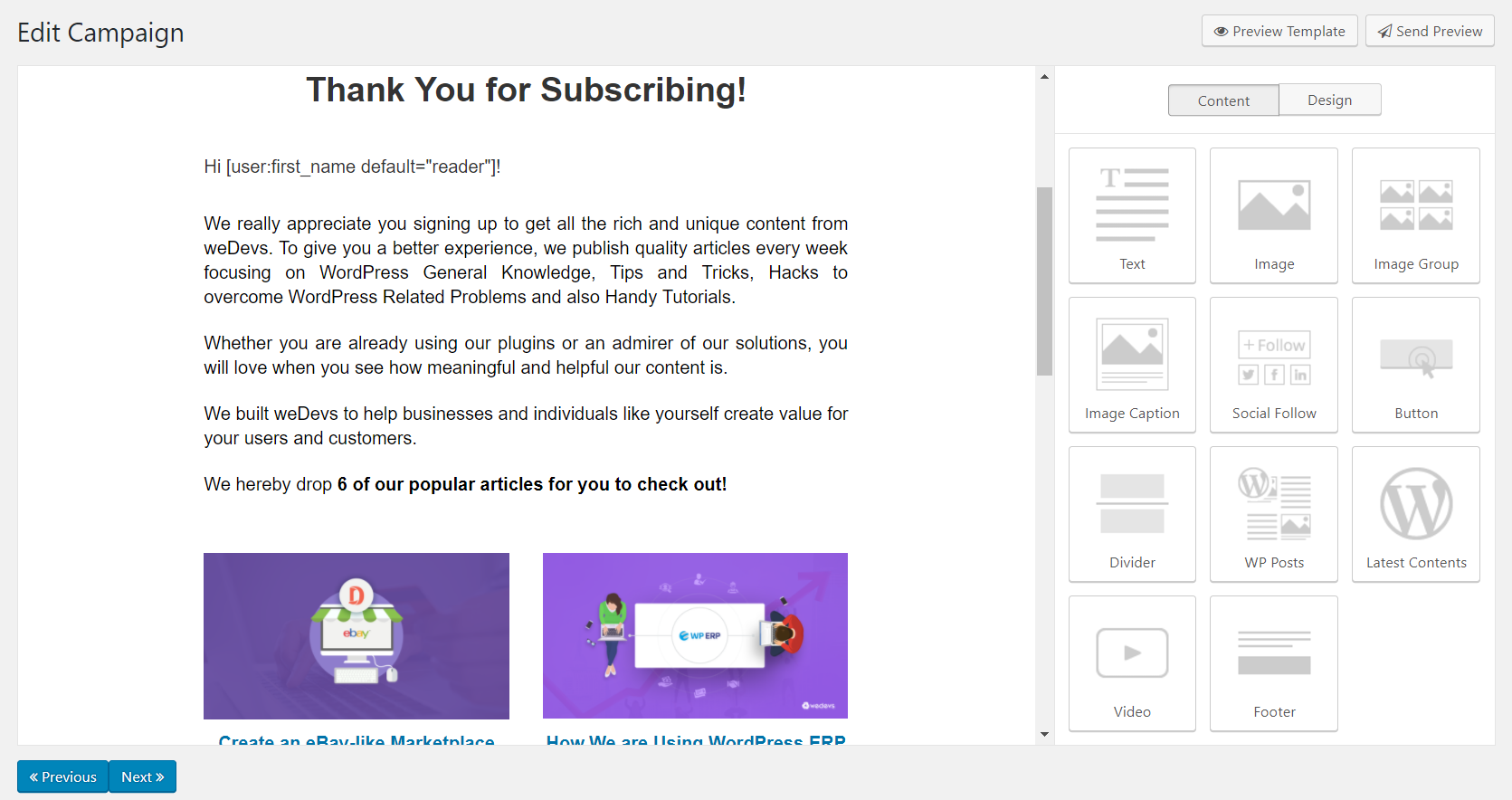 Email campaign can also track emails and provide valuable insights. This becomes very handy to understand the outcomes of the email and how to improve it later.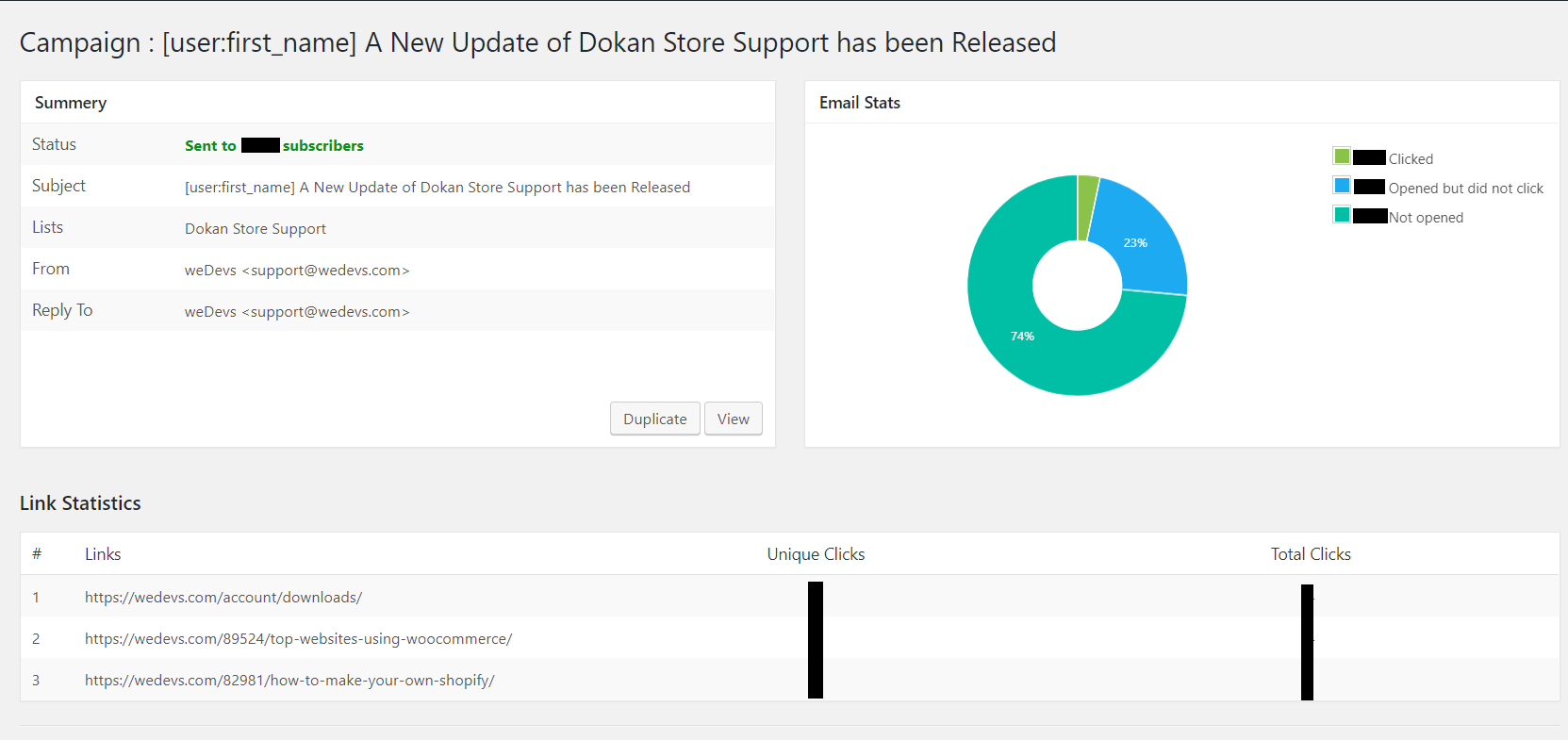 Our Own Project Manager is Helping Us with Team Collaboration
We manage our projects and tasks using our own WP Project Manager. It has excellent project management features including Kanban Board, drag and drop interface for tasks, easily create projects. Differentiate between open, ongoing, done and due tasks. It also shows assigned team member and the task status.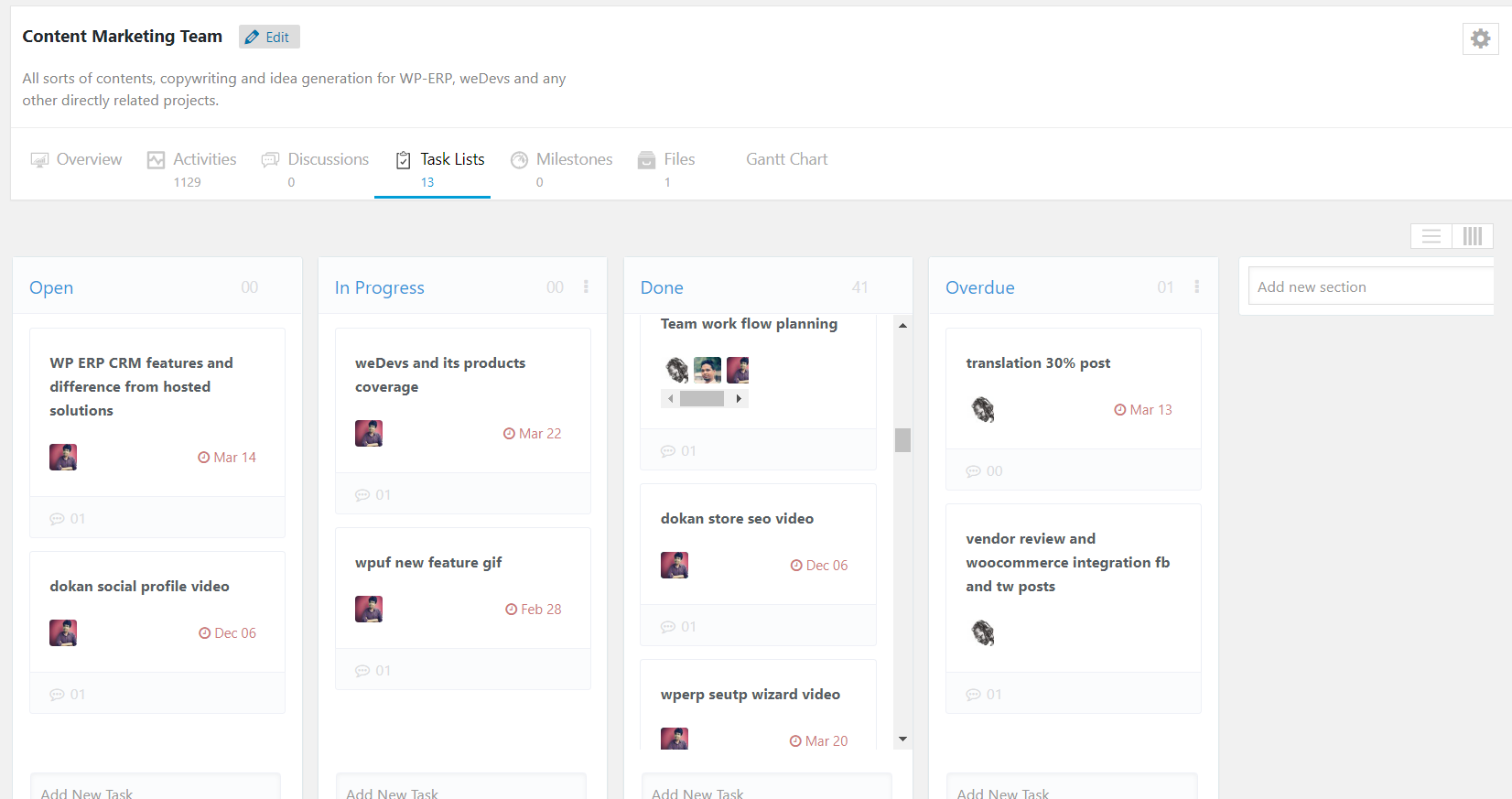 WP Project Manager has Gantt chart feature. It shows the timeline of a project and its tasks. We can also plan and schedule new projects using this handy tool.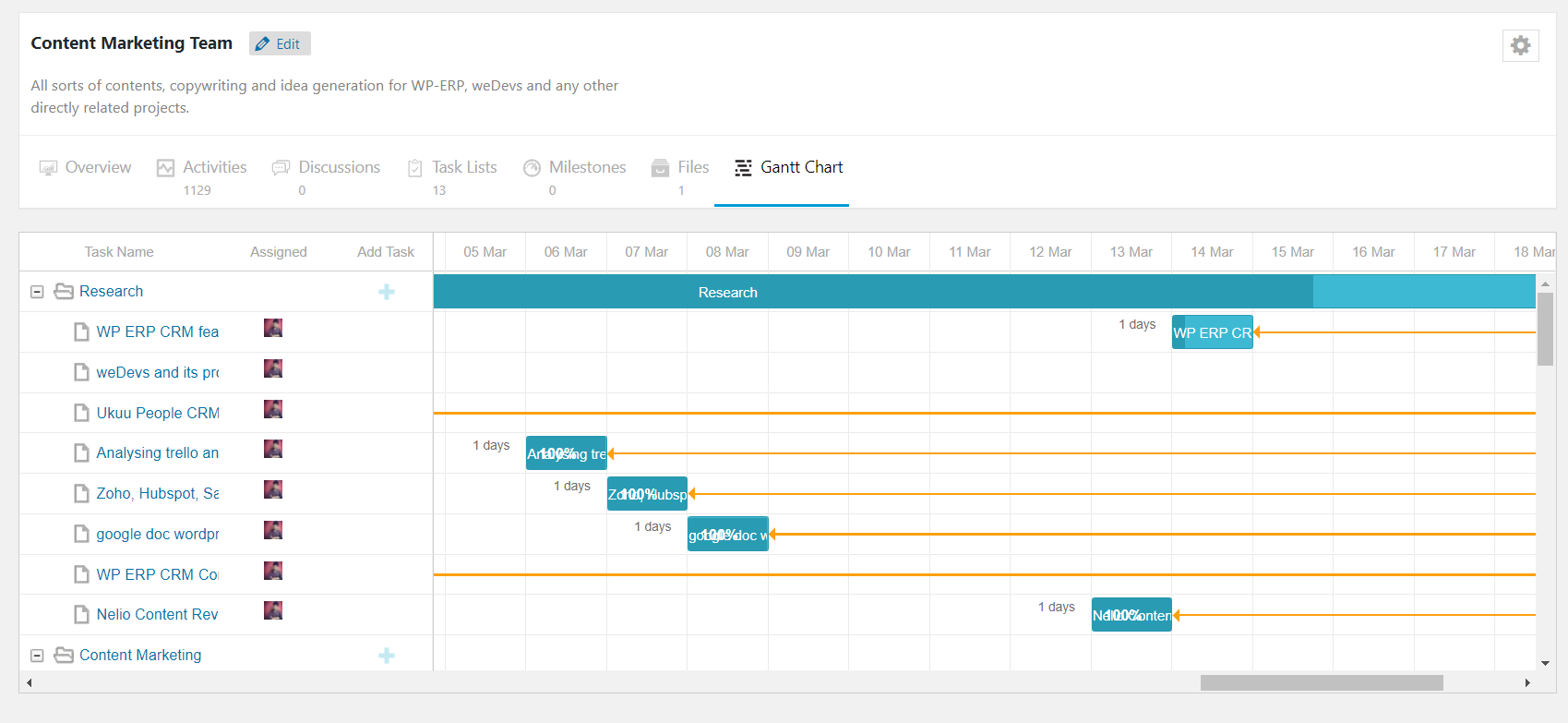 Using WP Project Manager, all our employees get their own project management dashboard. From there, they can get a view of their task status. They can collaborate with other members as well.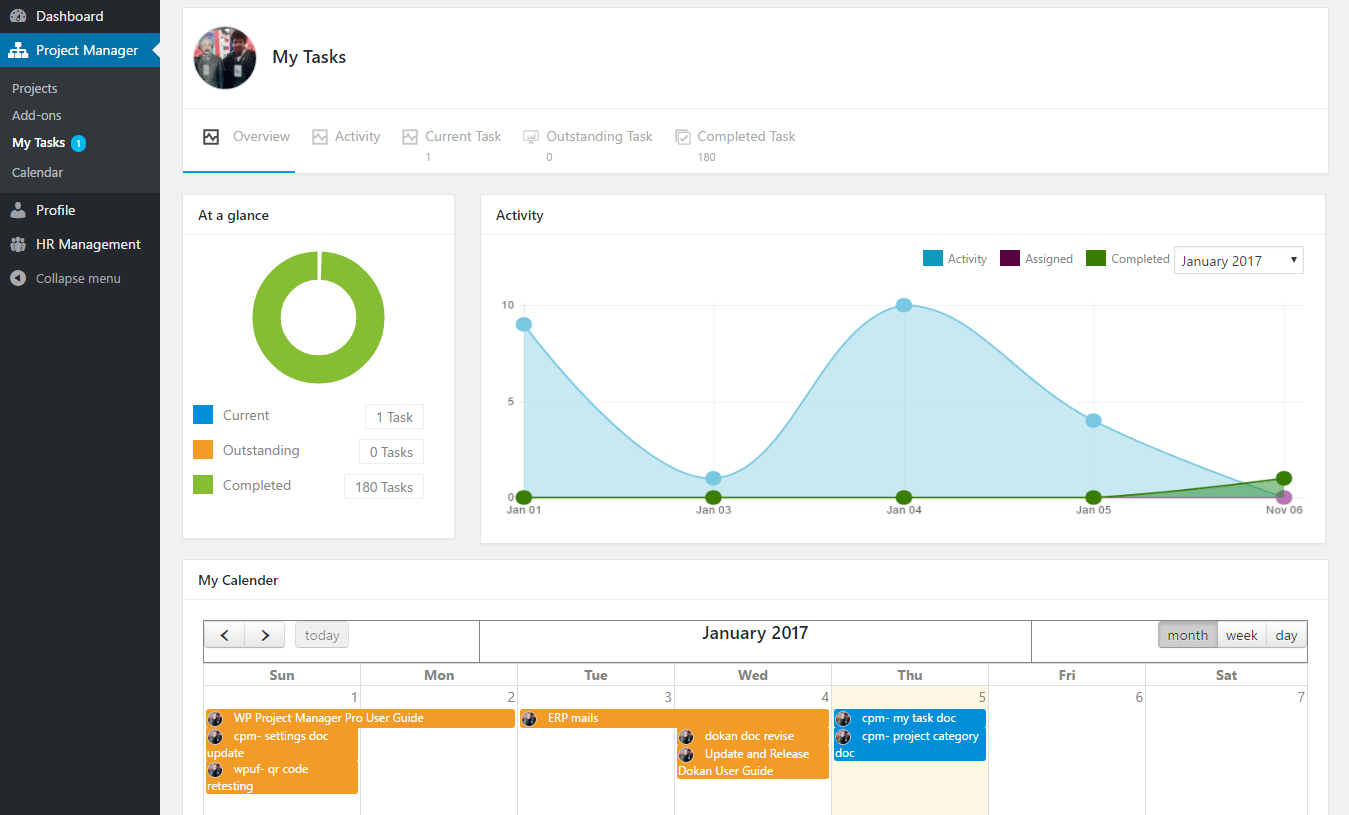 Wrapping Up
WP ERP is a powerful solution that can help any business to automate their business operations. It saves a lot of time and also money. Here at weDevs, we are using it because it provides us many useful tools and makes things very easier. However, WP ERP is still maturing and we are improving it every day. We address our own problems and try to get a solution using our own product. This makes sure we are doing what it takes to help our users. We also have open support for our users at WP.org and if you have any issues or want us to add more features to our WP ERP suit, please don't hesitate to contact us. You can also comment below and share us your thoughts.