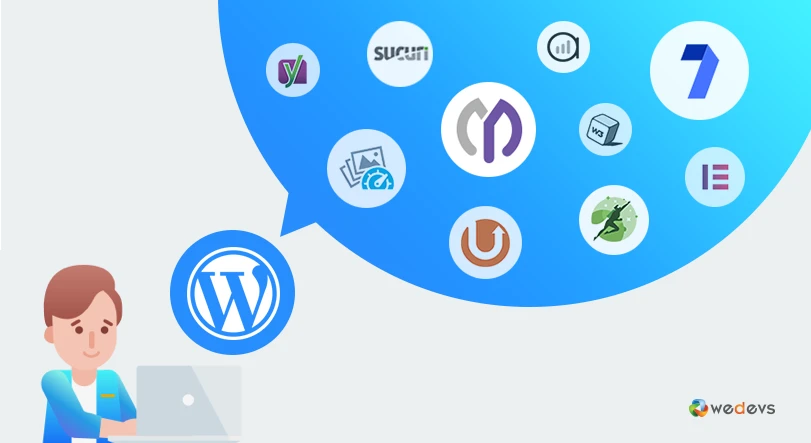 10+ Must Have WordPress Plugins For Your Website in 2023
WordPress is the best open-source CMS system world has to offer at the moment. If you have installed or used WordPress at least once, you have surely noticed it has thousands of plugins. These plugins offer various functionalities that make your website even more powerful. Eventually, you can turn your WordPress site into an application to perform tasks that were unthinkable before!
There are more than 60,000 (Sixty Thousands) FREE Plugins in wordpress.org.
You may have thought about these awesome plugins and become confused wondering which plugins you should use.
Let's shake hands; you are not alone, my friend!
And the most common question pops up in our minds- What are the must have free WordPress Plugins in 2023?
Many people are asking the same question as it's impossible for a single person to test all those plugins out there. It becomes pretty challenging now and then while choosing.
What You Should Consider Before Choosing A WordPress Plugin
To help you with this decision, we have come up with a list of plugins that a user must have for their website. However, you might have some favorite plugins just like me. But, we are not sharing our favorite ones instead we are focusing more on the top must-have free WordPress plugins. Here we are going to provide you with a compiled list of plugins that –
Improves User Experience
Speeds up your site
Helps with Analytics
Provides Security
Make Backups
Optimize for search engines
Collects information
Let you design your blog
Makes media compatible
Manages your tasks
Here at weDevs, we get a lot of queries from thousands of our users about which plugins they should install. As we are a plugin development company and need to test a lot of plugins, we get the opportunity of researching the best plugins in the market. Thus, it becomes easy for us to find out the most usable and must-have free WordPress plugins every year.
In our list, we have considered the most useful plugins that a website should have. So, whatever you are planning to do with your website, you will eventually require these free WordPress plugins or their alternatives.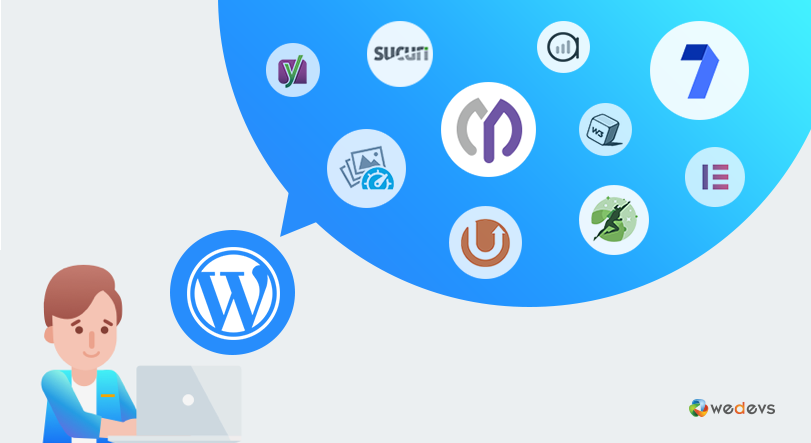 Must-Have Free WordPress Plugins You Should Use for Your Site
There is no perfect solution to a problem. You can always find alternatives. That is why there are so many plugins out there on WordPress.org. So, it's quite wrong to make a list of must-have plugins or top plugins for WordPress. Instead of that, we decided to identify the usefulness and how they can help you to keep things simple and manage essential operations.
So, focusing on which ones are more useful, we have conducted our research and ended up making the following list. But, don't worry – as we have said earlier, we are going to provide alternatives as well so that you can choose the best one for you. Let's find out then.
1. Jetpack (FREE)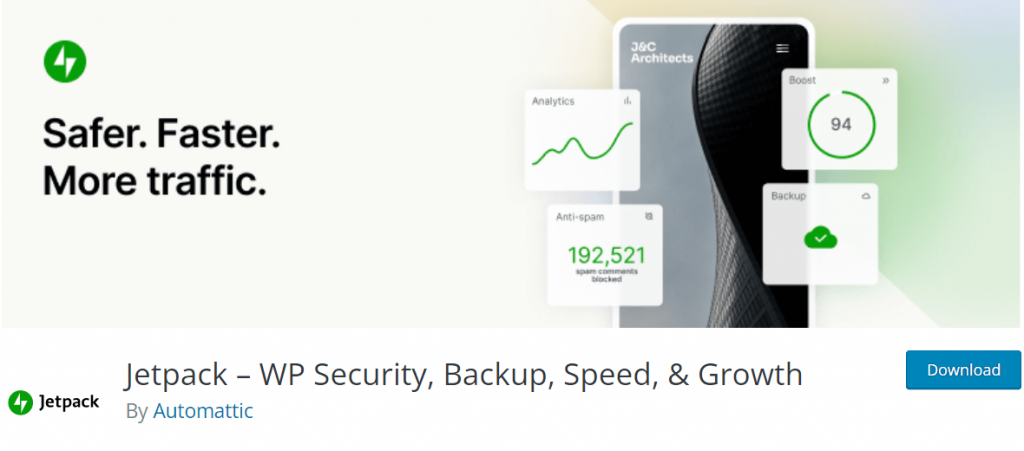 This is a must-have plugin that helps you with a lot of things when you are using WordPress. It offers features including security, content tools, visitor engagement, social sharing, comments, spam protection, related post and also improves your site performance.
Apart from these, Jetpack offers an option for mobile themes which is very responsive and also lightweight. It is designed for tablets and phones.
WordPress.org Rating: 3.9 Out Of 5
2. Yoast SEO (FREE)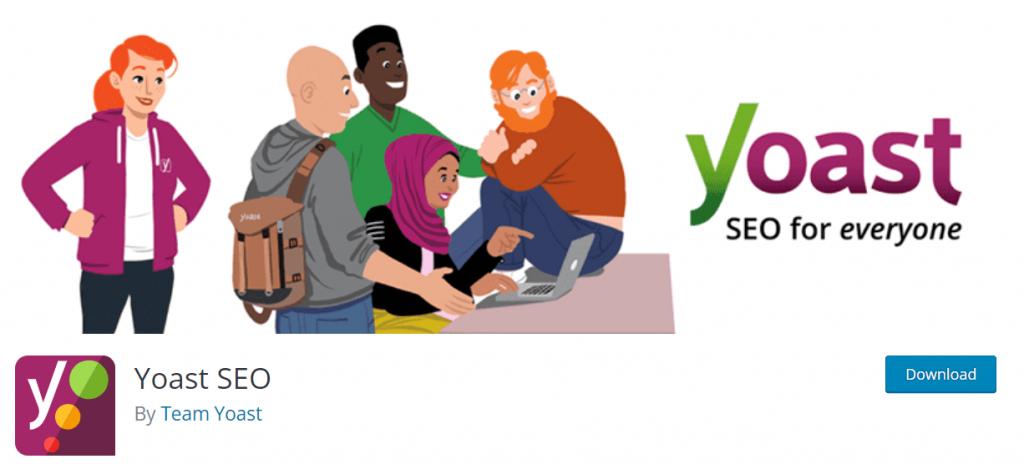 One of the most popular SEO plugins, Yoast SEO offers a great set of tools that helps you to improve your position in search engines. It allows you to add XML Sitemaps, and OpenGraph data and also makes it easier to make your posts or pages SEO friendly. Besides that, it provides an SEO score which is very handy.
Its Specials Features include-
Page analysis tools
XML sitemap generator
SEO score
RSS Settings
Import and export settings etc.
WordPress.org Rating: 4.8 Out Of 5
SEO Plugin Alternatives
3. weForms (FREE)
Another important thing for a website is its forms. Without a contact form, your users won't be able to communicate with you. weForms helps you to create contact forms easily and publish them on your site. It collects user information and lets you manage them easily. You can also create different types of contact forms and customize them as you want. Another amazing fact is that- it provides FREE Slack integration as well. For a Free plugin, it's amazing and lightweight, and provides almost everything you need. However, it also has Pro packages with more powerful features and email marketing modules.
Contact Form Plugin Alternatives
Contact Form 7 is very basic and provides fewer features. On the other hand, both Ninja Forms and Caldera Forms are heavily customizable and has a lot of feature along with many integrations. Although they have free versions, their paid version is more useful.
WordPress.org Rating: 4.6 Out Of 5
4. Google Analytics Plugin – Analytify (FREE & Pro)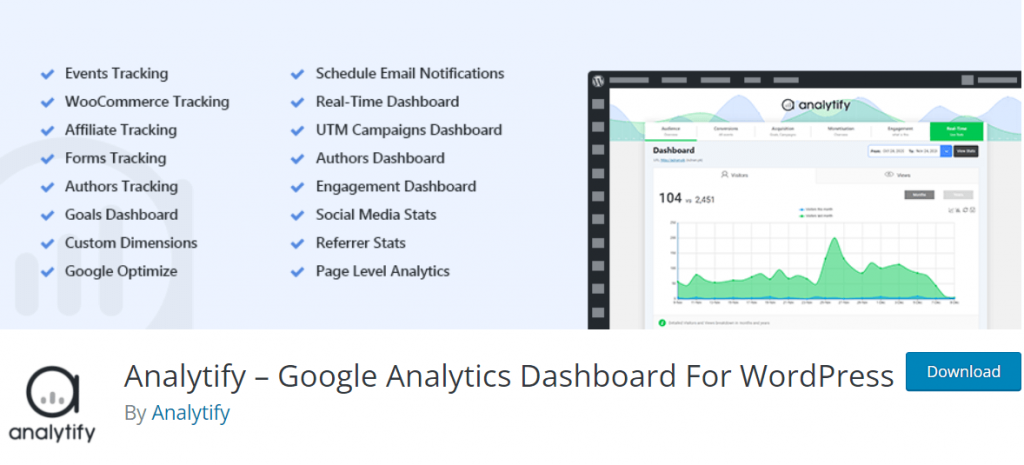 If you are worried about your site's performance, then you can rest assure and you Analytify plugin. It provides a range of features including tracking user visits, site popularity, insights about visitors, page or post-performance, powerful analytics and much more.
Google Analytics Dashboard Plugin for WordPress by Analytify connects your site with Google Analytics and generates a handy dashboard on your site. This is one of the great tools to make your site stand out in the crowd.
WordPress.org Rating: 4.7 Out Of 5
Alternatives of Google Analytics Plugin
5. W3 Total Cache (FREE)

Who doesn't want his website to become faster? If it loads quickly, visitors will be satisfied while navigating the site. W3 Total Cache helps you to increase the speed of your WordPress site. As a result, it improves the experience of your visitors with faster page loading.
W3 Total Cache improves server performance, reduces page load time and download times. It dramatically helps to improve your rank in search engines.
WordPress.org Rating: 4.3
Caching Plugin Alternatives
Read More: Best WordPress Plugins for Business
6. Security Plugin – Sucuri (FREE & Pro)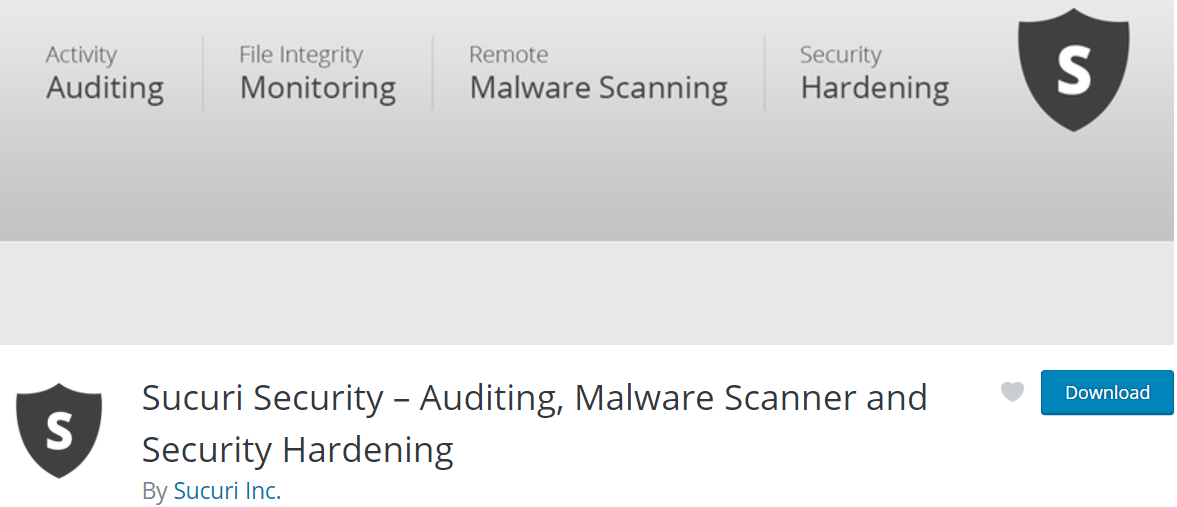 Security is one of the most important things to consider when it comes to a website. Thus, it is a must to reduce online threats and keep your website safe from security issues. Sucuri is a great tool that provides a firewall to your site and effectively protects it from external threats.
You can get rid of DDos, XSS attacks, malware threats, brute force etc. If you thought, you don't need a firewall plugin for your site, think again!
WordPress.org Rating: 4.2 Out Of 5
WordPress Security Plugin Alternative
7. Backup Plugin – Updraftplus (FREE & Pro)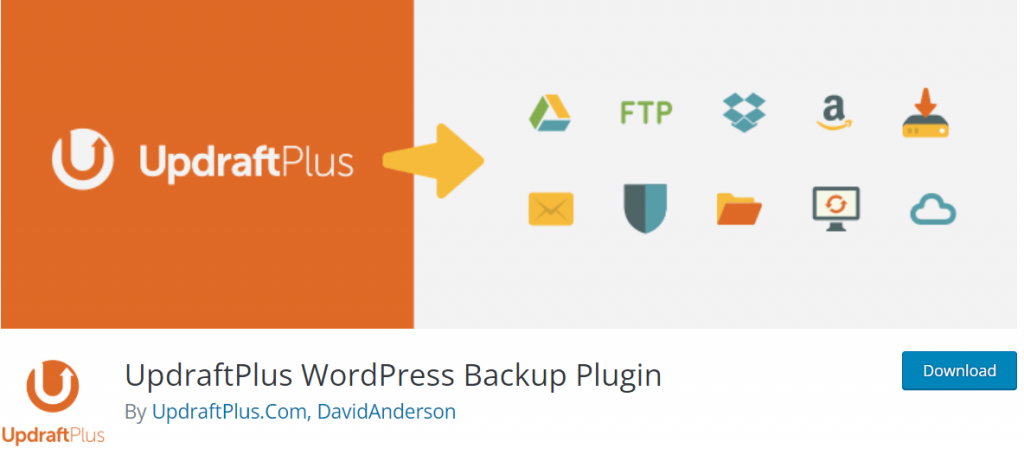 Backup is a great solution when something unusual happens to your website. UpdraftPlus is a great WordPress backup Plugin and it provides amazing features. You can backup your entire site into the cloud including Amazon S3, Dropbox, Google Drive, FTP and also email. You can also restore it with just a single click.
The paid version offers more functionalities like back up to Microsoft OneDrive, Microsoft Azure, Google Cloud Storage, SFTP and many more.
WordPress.org Rating: 4.8 Out Of 5
WordPress Backup Plugin Alternatives
They are also popular plugins that provide you with similar features with paid versions.
8. Custom Block Plugin for Gutenberg- Ultimate Blocks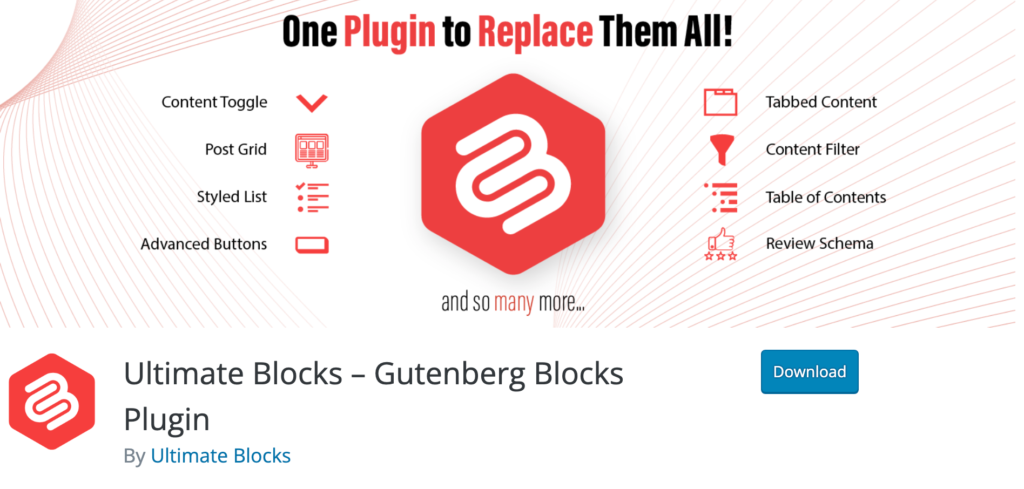 Ultimate Blocks is a must-have WordPress plugin if you're using the Block Editor. It extends the functionality of the Block Editor by adding custom blocks. These custom blocks help you to design stunning posts and pages with ease.
Using Ultimate Blocks, you can add the table of contents, image sliders, testimonials, review boxes, call-to-action buttons, tabs, accordions, and many more to your WordPress posts/pages. All the blocks are highly customizable, lightweight, and SEO-optimized.
WordPress.org Rating: 4.9 Out Of 5
9. Image Compression Plugin – Imagify (FREE & Pro)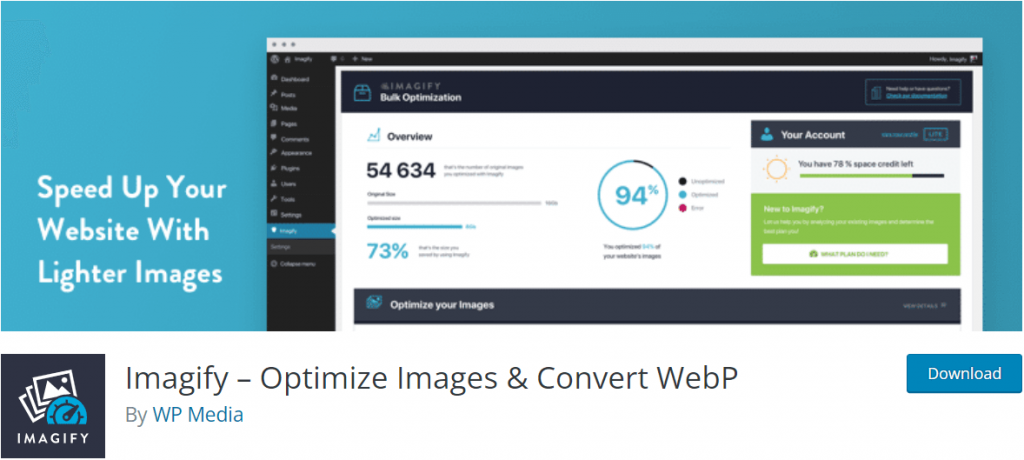 Imagify helps you to manage your media storage. It makes your images lighter and most importantly without losing their quality. This greatly helps you to speed up your website and have better management of your media files.
Besides that, it provides support for thumbnails and Retina images. You don't need to worry about image size anymore, thanks to Imagify.
WordPress.org Rating: 4.7 Out Of 5
Image Compression Plugin Alternatives
However, imagify is a better choice for its useful features.
10. Elementor Page Builder (FREE & Pro)

Want to build your pages easily without coding? Elementor is the best solution you will find for WordPress. It provides live page building with a lot of features. It's comparatively faster than other solutions. It has a template library that can be used anytime. Besides that, it supports mobile editing. You can even revert to the previous version with a revision history.
WordPress.org Rating: 4.8 Out Of 5
Page Builder Plugin Alternatives
They also provide page-building functionalities, but not faster.
11. WP Project Manager (FREE & Pro)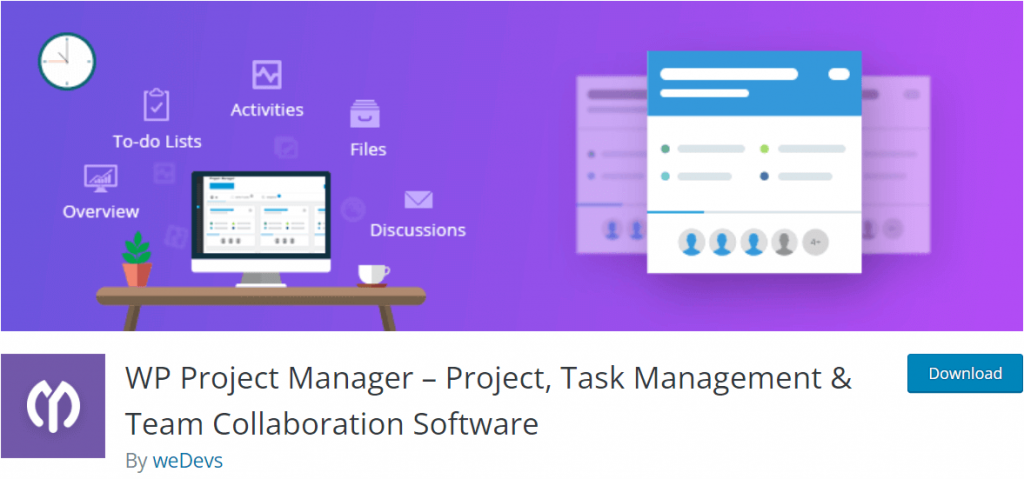 Managing projects or tasks is very important. You need a project management tool for everything. Suppose, you are planning to publish a blog. If you have a proper task management tool and working with a team, things become easier with WP Project Manager.
It has features like task management, to-do lists, milestone, discussion, file sharing and much more. These often become handy for website users and also bloggers. Although it has a free version. There is a pro version with advanced features as well.
Honorable Mentions
I have already discussed the most useful plugins you will need for your WordPress site. Now, I am adding some more honorable mentions which provide some special-purpose functionalities.
Also Read: 10 Best WordPress Plugins for Blogs and Websites in 2023
Problem Solved?
So, this article provided you with a list of the most useful and must-have free WordPress plugins in 2023 for your website. We have considered most of the applications that you will need for your website when you first install WordPress on your site. This is why we have added the most useful ones and also FREE. This will surely help you to make the best use of your WordPress installation.
If you are still unsatisfied, we have an honorable mention list with special-purpose plugins. You should check them out.
Also, don't forget to share your opinion and mention your favorite plugins as well. We will list them out if they seem to be helpful for a general WordPress site.