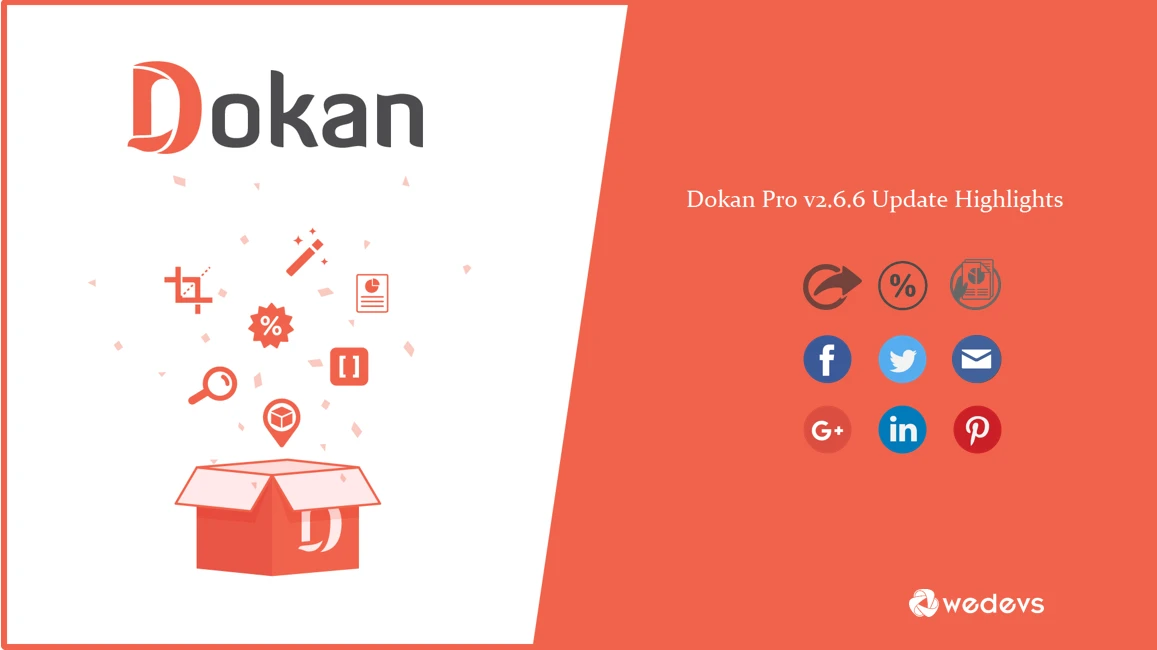 Upcoming Features of Dokan Multivendor in the Next Update
Every day we are getting many feature requests from our valuable customers. Our Dokan team always try their best to add useful and unique feature for their customer. It can boost their marketplace functionalities. For that purpose, we were working on some interesting features and our next update for Dokan Pro v2.6.6, and also we have a plan to implement some extensions.
What's new in the next update?
Dokan Pro v2.6.6 will bring important features and lots of improvements. We believe our customers will like these new additions as they will make things easier for them.
Category wise commission
Right now the admin can set "commission" for the entire marketplace, per-vendor and per-product. We have decided to allow them something special. From the next update, the admin will be able to set commission for each product category.
If the product category has a commission set up, Dokan will calculate the vendor commission from the category. The system will check first in the product area. If the product has commission then it will calculate from the product. Now, if you do not have any commission on the product then Dokan will check if the admin set commission for the category.
If you have set up different types of vendor commissions, you might become confused about the workflow. This means you may not figure out which type of commission will work in different situations. Here is the explanation.
You can check the documentation for more details.
Social sharing option for vendor store
From the next release, a vendor store can be shared on the social network. You would be able to share the store on below platforms-
Facebook
Twitter
Google Plus
LinkedIn
Pinterest
E-mail

You can read the documentation to know how it will work on Dokan plugin.
Export Earning Reports from backend
The admin can check vendor earning reports from wp-admin → Dokan → Earning Reports → All Logs. We have added the feature to export all logs to a CSV file.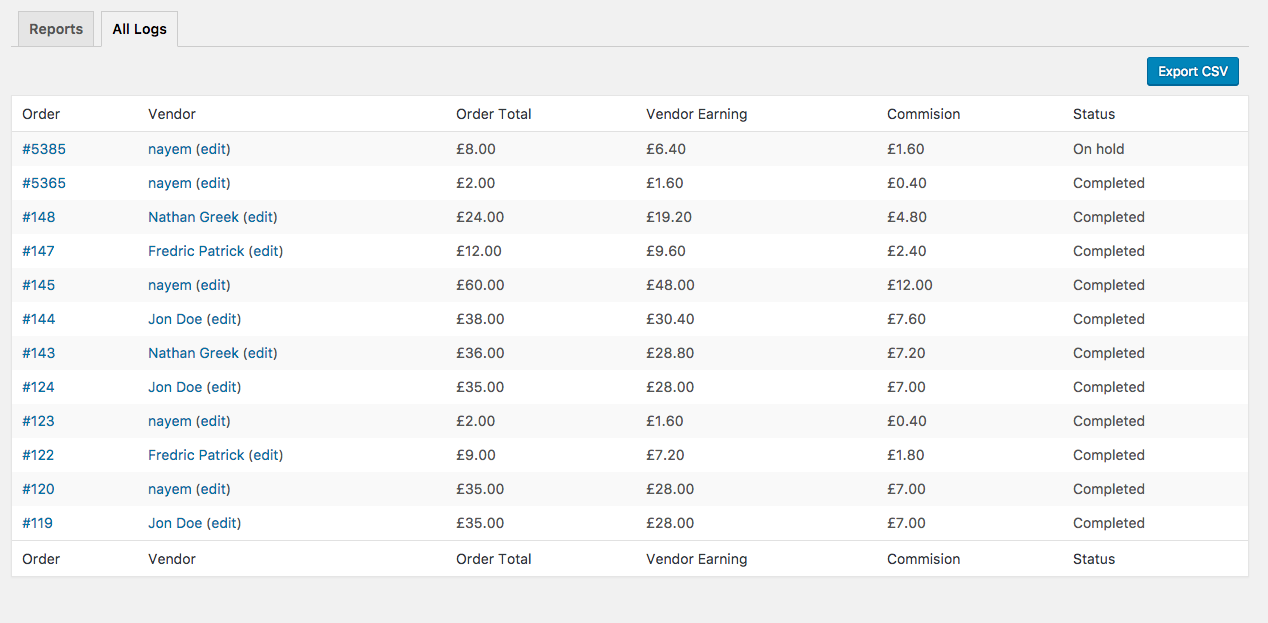 HTML e-mail template
Right now Dokan plugin is sending email notifications in text format. We are converting them to HTML as like WooCommerce e-mail template. On the next version of Dokan Pro and Dokan-lite, all the email templates will be converted to HTML format.
You will be happy to know that we will also add some features for Dokan-lite version 2.6.8. We have added a new column in the withdrawn area of the vendor dashboard to view his "Cancelled" withdraw request.  The admin will be able to add a note to describe the reason behind his cancellation and that note can be visible on the frontend.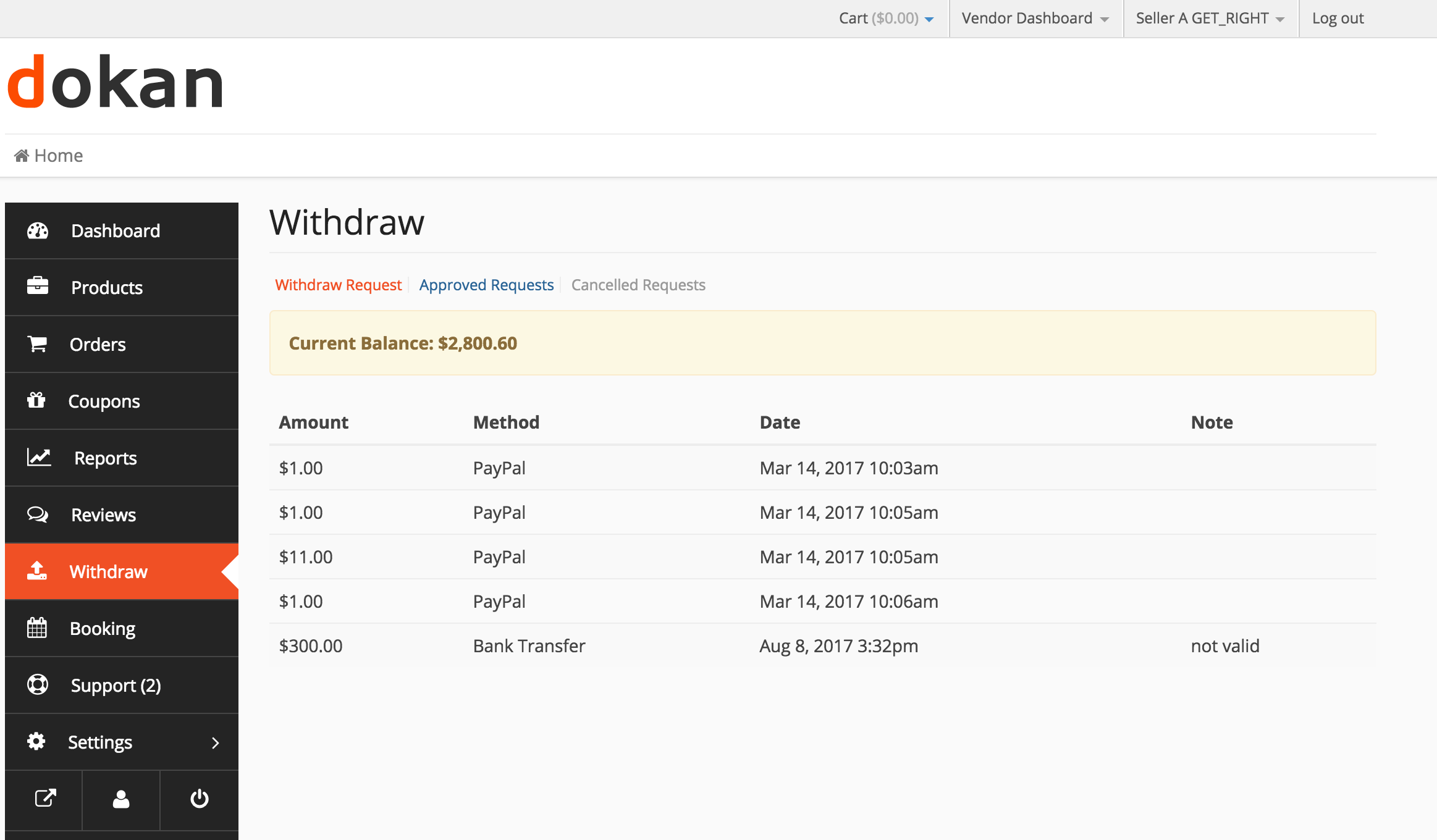 Upcoming extensions for Dokan
We are working on some mind-blowing extensions. If you are using Dokan plugin with a third-party theme, then you may need to change the dashboard color of the vendor dashboard. To do that you have to do lots of custom CSS which is not easy for everyone.
As our team always care about our customer, they made an exciting extension for Dokan users called "Dokan Color Scheme" which will be released very soon.
How can Dokan color scheme help you?
When you are using Dokan plugin with a third-party theme that time vendor dashboard color looks different from the theme color. For a good user interface color combination is a must-need on the website.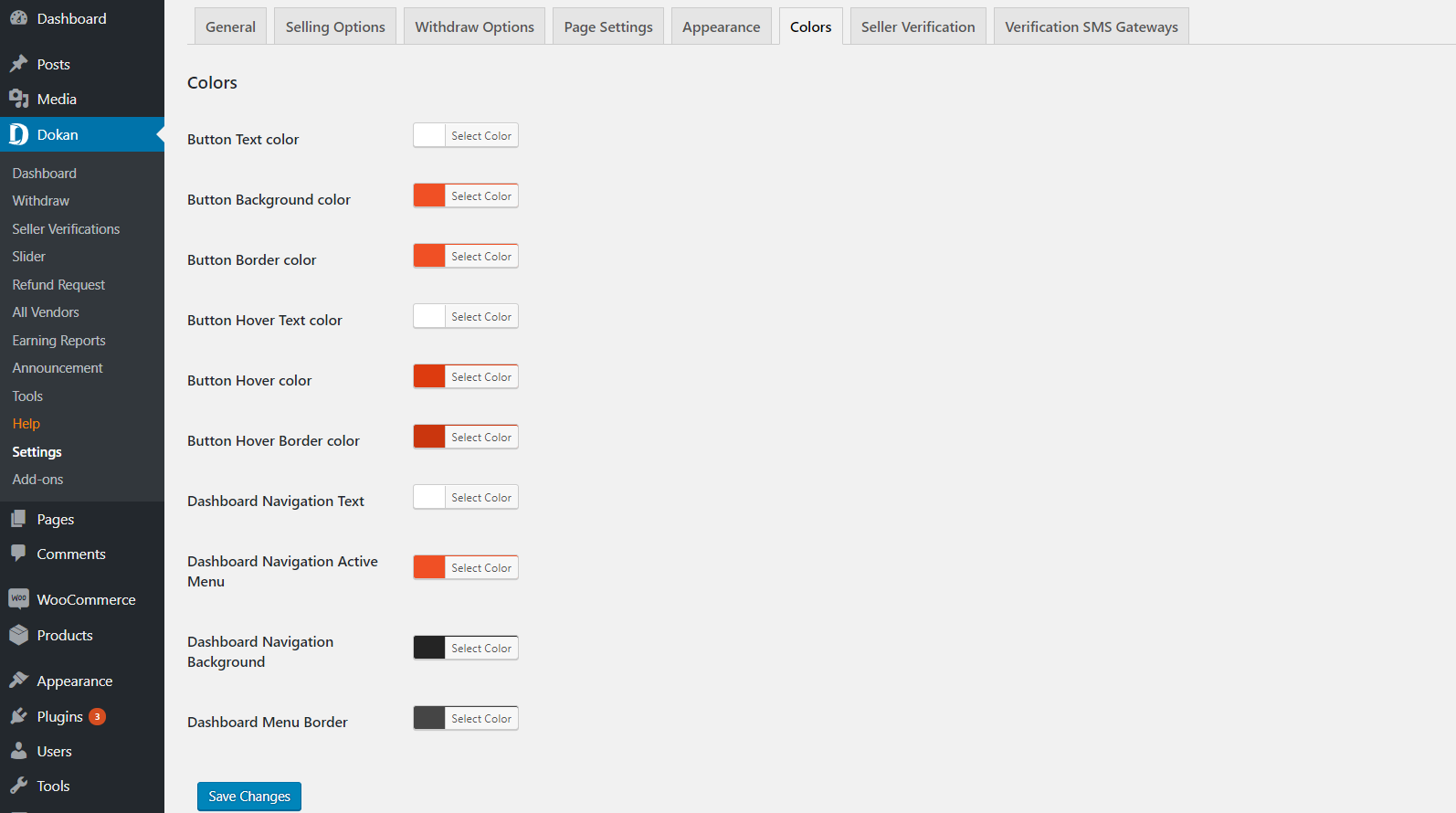 Dokan Color Scheme extension will help you to change the color for the vendor dashboard background, hover color, and button color. You will be able to control the color panel from Dokan → Settings → Colors tab. To know more details, you can have a look at the documentation.
We always appreciate our users when they request new features. We would love to hear from you regarding what you want next in Dokan. If you have any other extension requests, please comment below and let us know.