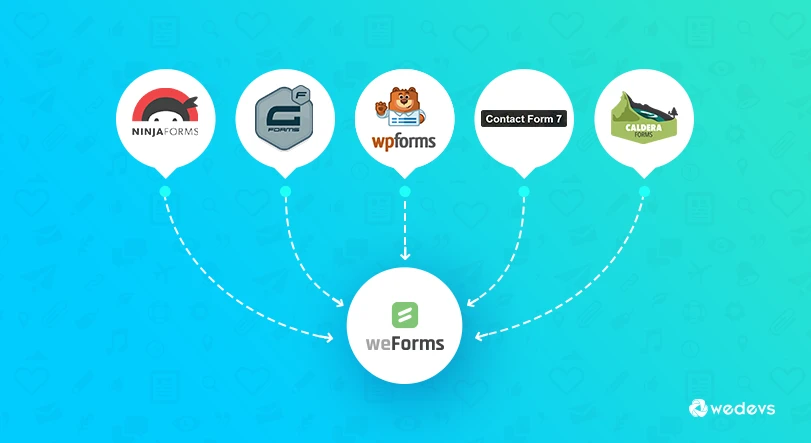 How to Migrate From Any WordPress Form Plugins to weForms
Contact Forms are very useful for any kind of website. You will hardly find a site that does not have one. The reason is very simple but significant! You cannot interact with your users without a contact form. Thus, your site becomes limited to your only as a broader audience cannot reach you!
Contact Form for Your Site
Now, here's the catch – you are using a contact form, right? As a WordPress user, you will definitely require a WordPress form builder plugin. Let me guess, you are using one of the following –
Contact Form 7
Gravity Forms
WPForms
Ninja Forms
Caldera Forms
Related Post: Benefits of using Contact Forms in your website!
Limitations of Contact Form Plugins of WordPress
However, they have their limitations. For example, if you are using Contact Form 7, you might get a too simplistic interface with fewer features. It does give you a contact form for free and you can customize it. But, you may need more features like drag and drop form builder, better response management, import, export, email integrations, etc.
WPForms can give you the above features for free, but it does not let to view or manage the responses!
How About Migrating to A Better Option?
If you can get all the necessary features that you require from a contact form builder plugin for your website, would you migrate? Let me introduce weForms, the easiest and fastest contact form plugin for WordPress. Here is a glimpse of the features it provides you –
an easy to use drag and drop form builder with live preview
one click form templates for a fast workflow
20+ custom fields for advanced forms
shortcode based forms to publish in the frontend
form submission email notifications for both admin and user
customizable email templates with shortcodes
submission management
export/ import forms and entries
FREE slack integration
form entry restriction, form scheduling, and many more
You can get all these features just with the FREE version. If you require mailing features or more advanced features, you can start from $39 only!
Problems that Concerns You while Migrating
If you decide to migrate from other WordPress form plugins to weForms, you might think about the following problems –
What will happen to my existing forms?
I have active users who contact me regularly, will the migration hamper that?
What about the shortcodes?
Well, don't worry about these! weForms has built-in features for migrating from other form builder plugins. With a single click, you can migrate to weForms without losing anything at all! Let's find out how.
Why It is Easy to Move on from Any Other Form Plugins to weForms
The answer is simple –
You get to import all your existing forms
You can customize them with weForms
Replace the short-codes with a single click
We can assume, you have Contact Form 7 installed and using it interacts with user queries. As it has fewer features and a very basic UI, you may migrate to weForms. For this, install and activate weForms from the Plugins menu on your WordPress Admin Dashboard.
Your Existing Forms
As you are using Contact Form 7, you certainly have contact forms created with it. Navigate to – WP Admin Dashboard → Contact → Contact Forms.

You will find your existing forms created with Contact Form 7. Now, look for the page where you have added your form.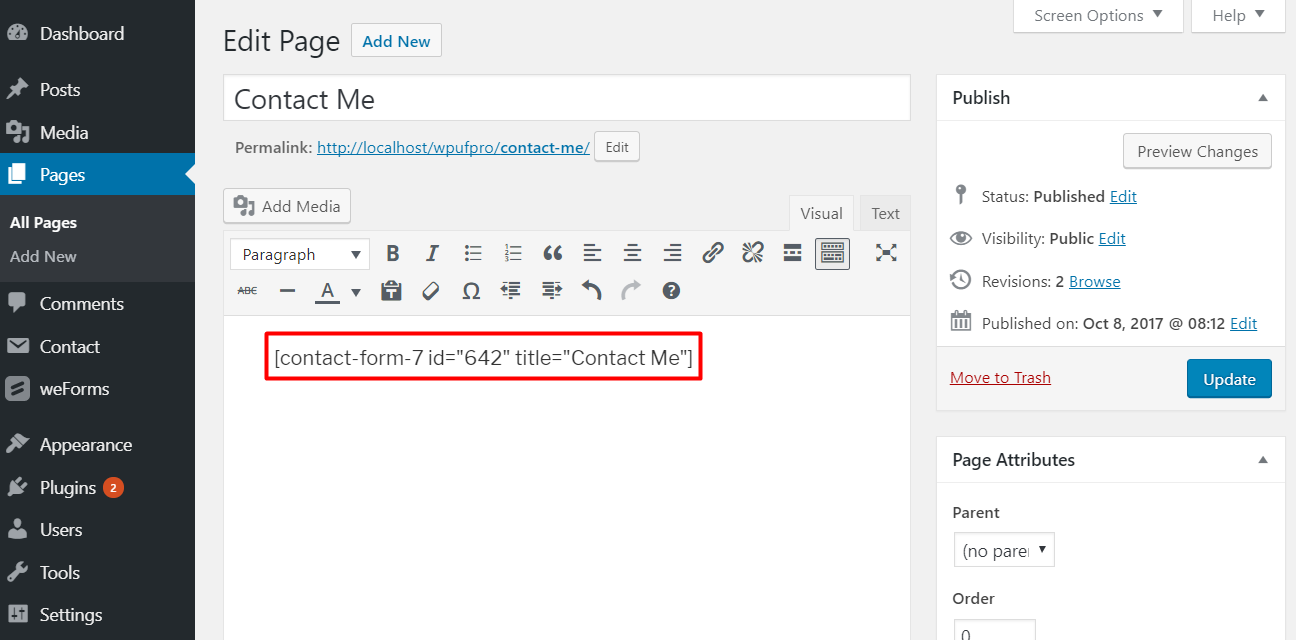 You will find the shortcode of Contact Form 7 inside the page. This is how the form looks like from the frontend.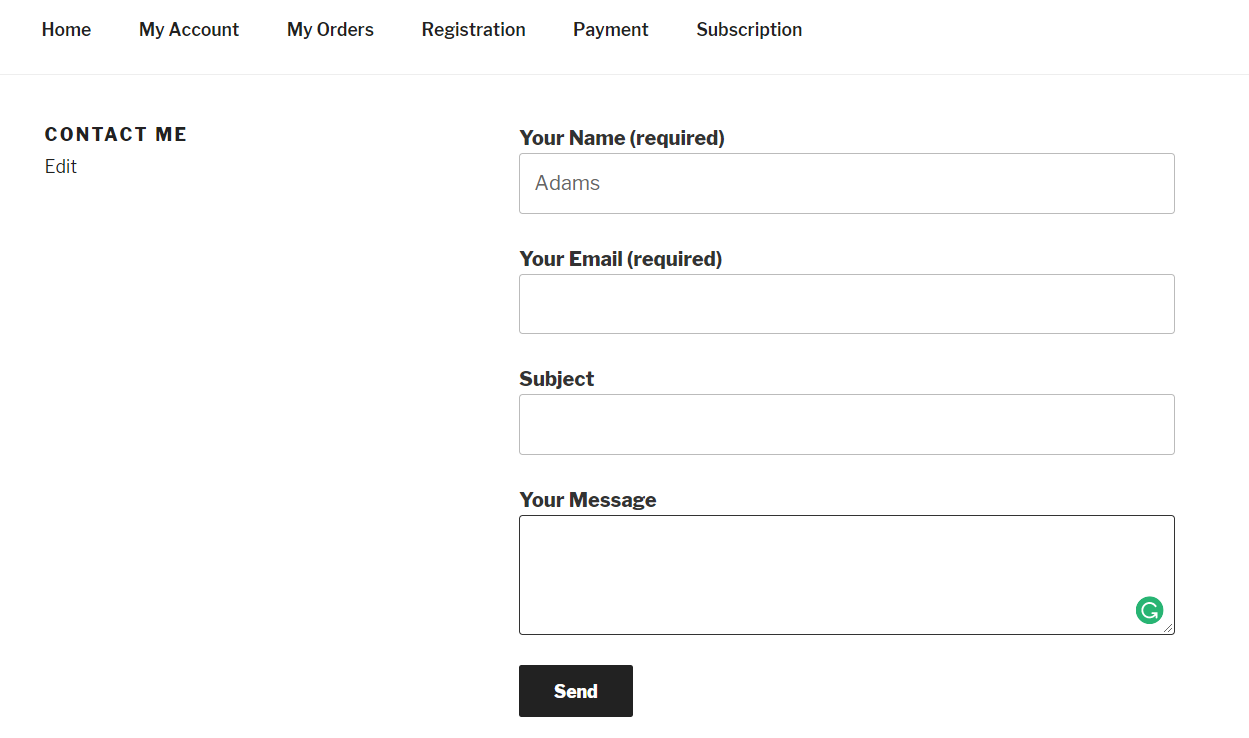 weForms Other Forms Importer
Now, navigate to – WP Admin Dashboard → weForms → Tools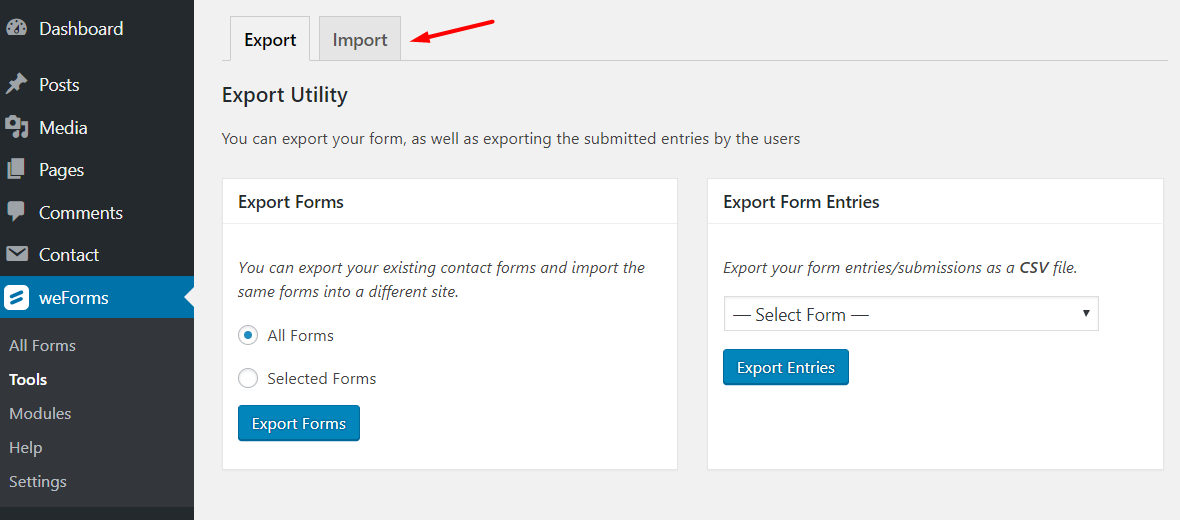 Click on the Import tab and you will get more options. Check the 'Import Other Forms' Section. You will find a list of WordPress Form plugins from where you can import your forms, this means you can migrate. As we are showing Contact Form 7 as an example, click on the Import button beside it. For other plugins, click on the Import button beside them. The process is the same for each of them.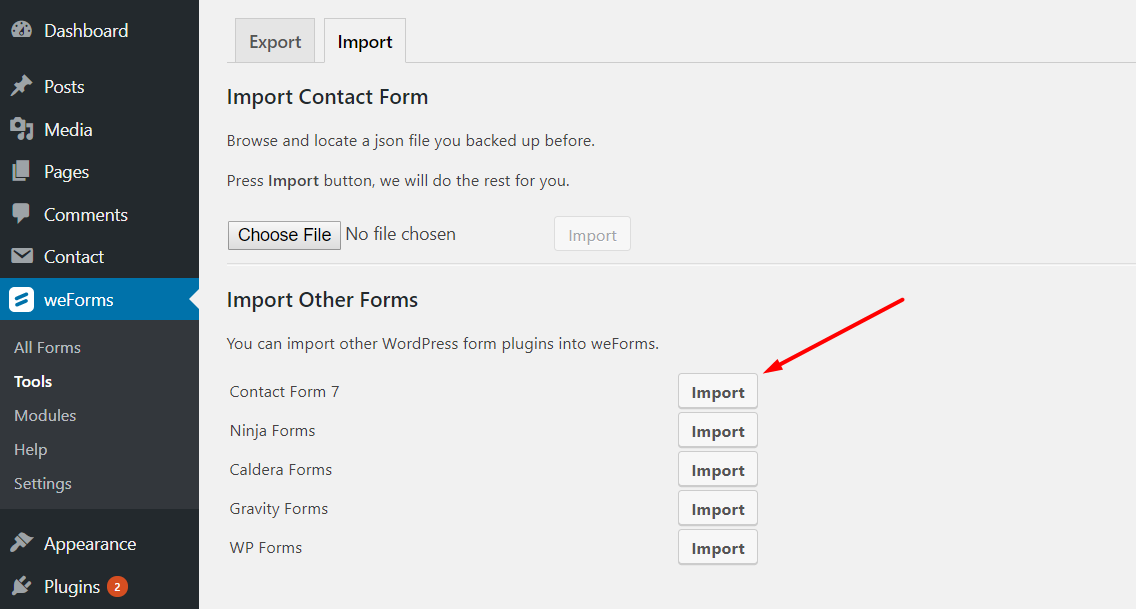 weForms will start to import your forms to its system.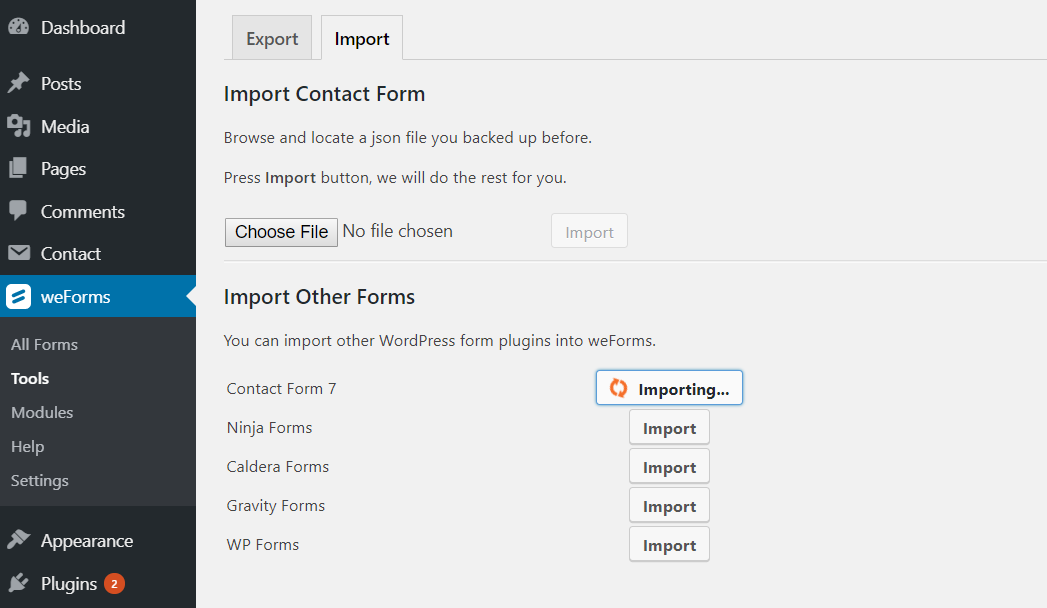 After importing successfully, you will get a message showing the forms that weForms have imported.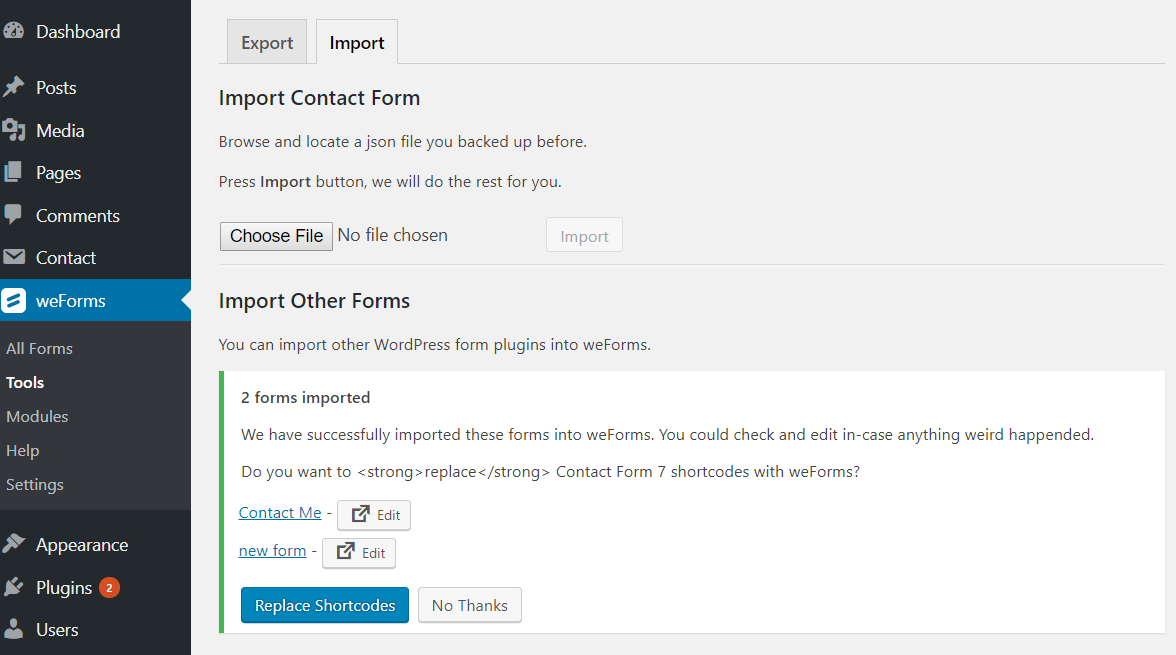 You can click on the Edit button beside each of them and customize using a powerful form builder. You can simply remove the (require) portion from the field names as weForms put a red star after the required fields. After editing the form, click on the Save Form button.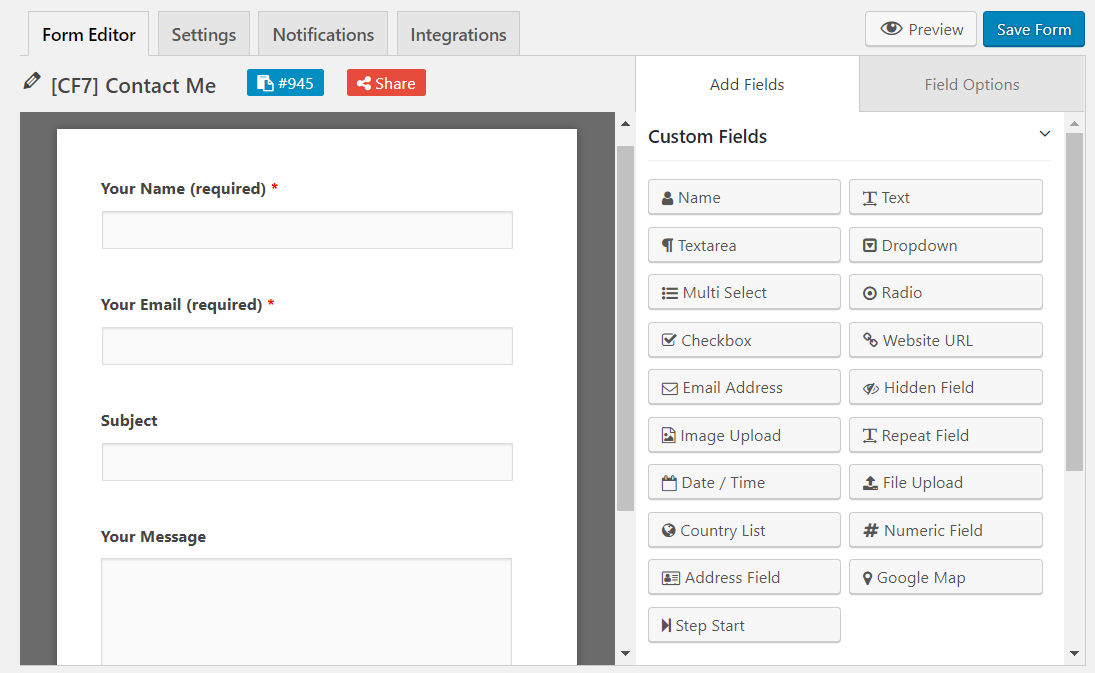 Replace Shortcodes with A Single Click
weForms offers a very handy feature that replaces all the previous shortcodes with a single click. When the weForms completes importing forms, you will see another button named Replace Shortcodes. Click on the button and it will automatically replace all the shortcodes of the form plugin that you have been using before.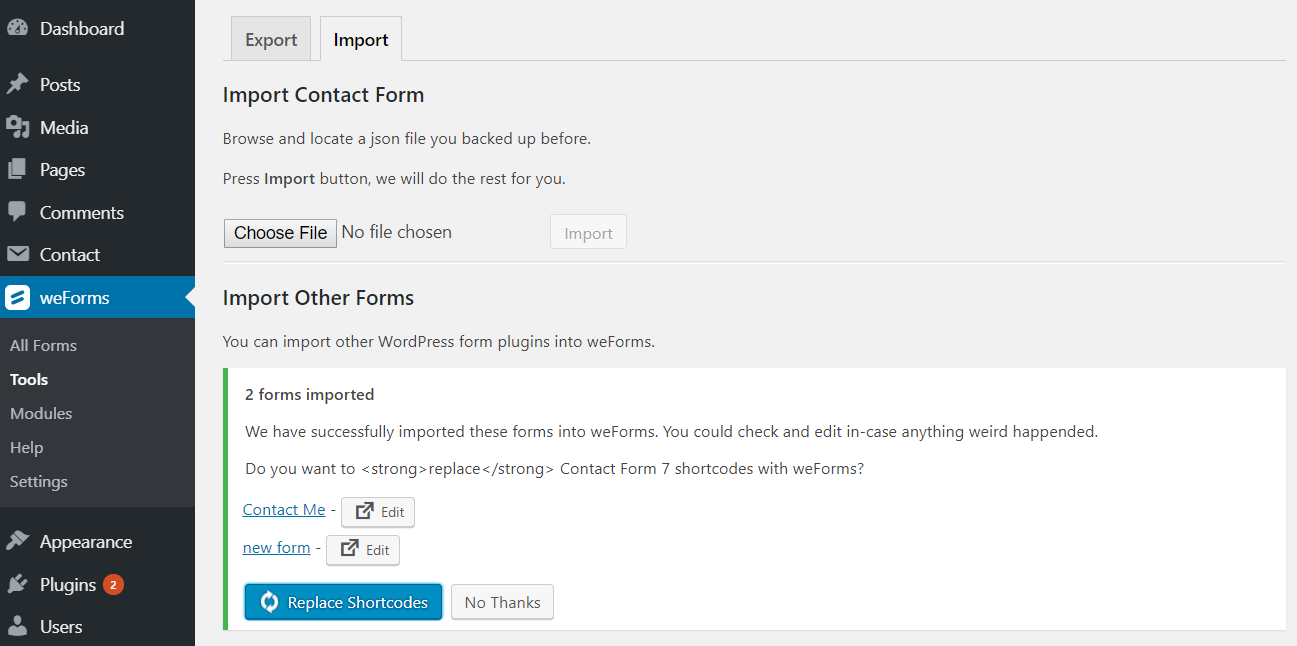 Now, you can visit your form and check whether it has changed or not. The following screenshot shows that the form has changed. You can edit the button text if you want from the Form Setting option.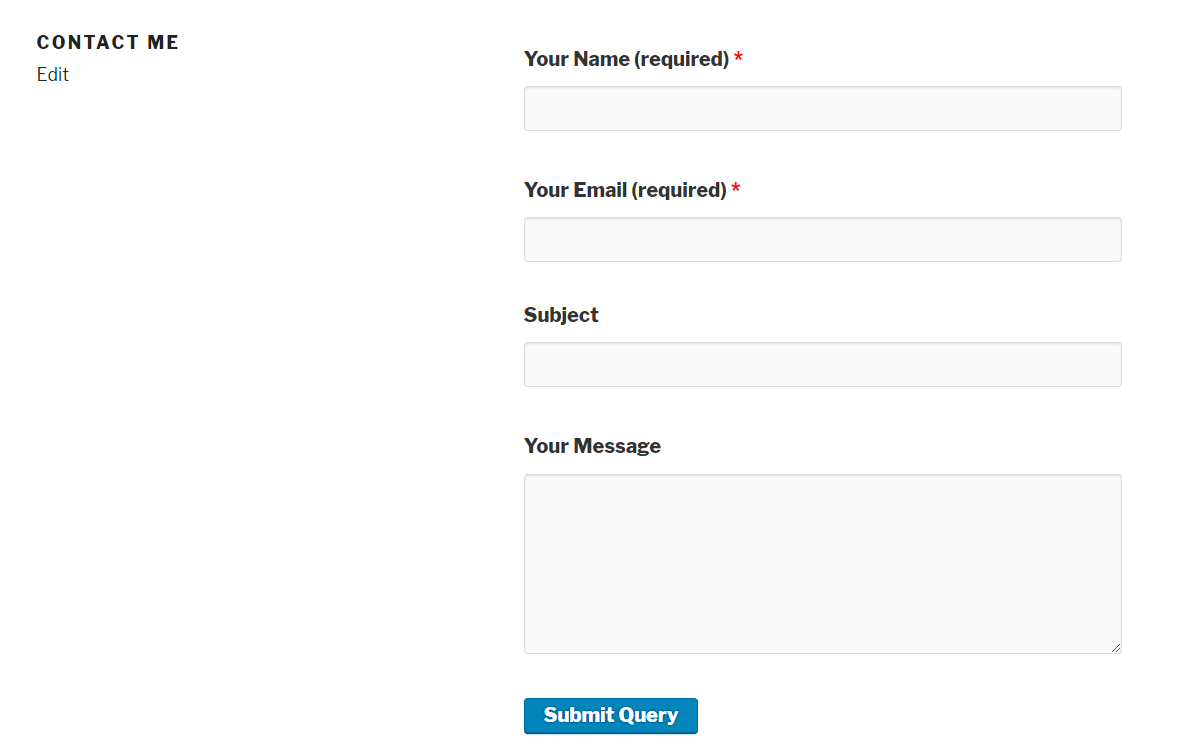 You can even check the backend of your page to see if the shortcode has changed or not. The following screenshot shows that the Contact Form 7 shortcode has been replaced with a new one from weForms.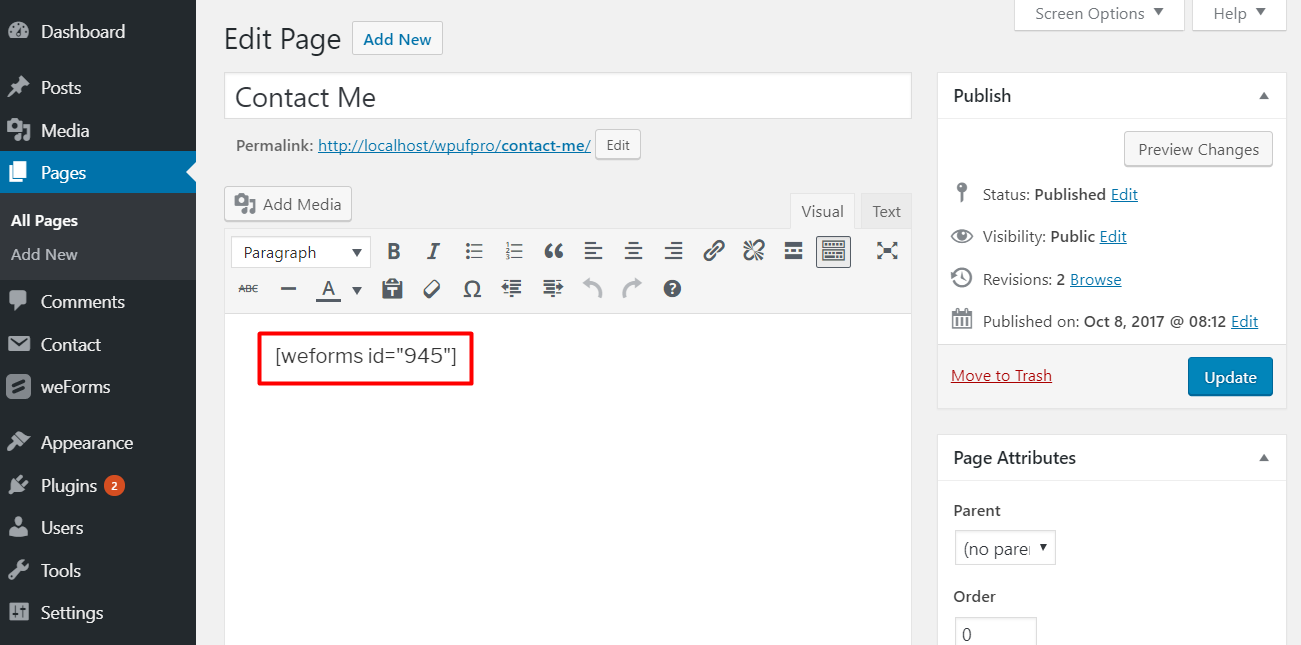 Wrapping Up
Migrating to weForms is very easy. It just takes 3 clicks to be precise. We have shown the whole process elaborately so that you can understand the whole process properly. weForms provides you all the features you need for FREE. It even gives you FREE Slack integration which is pretty unique. It has 30+ custom fields and many other exciting features. If you want more advanced features and integrations check our pricing page. We can guarantee that weForms will not let you down!