Google AdWords Account ID
To track Google AdWords conversions, you need to get a unique Account Id from your AdWords Account. Follow the steps to find the Account ID:
Steps to obtain Google AdWords Account ID
Step: 1
login to your Google AdWords account. Once you do that, you will be redirected to the following page: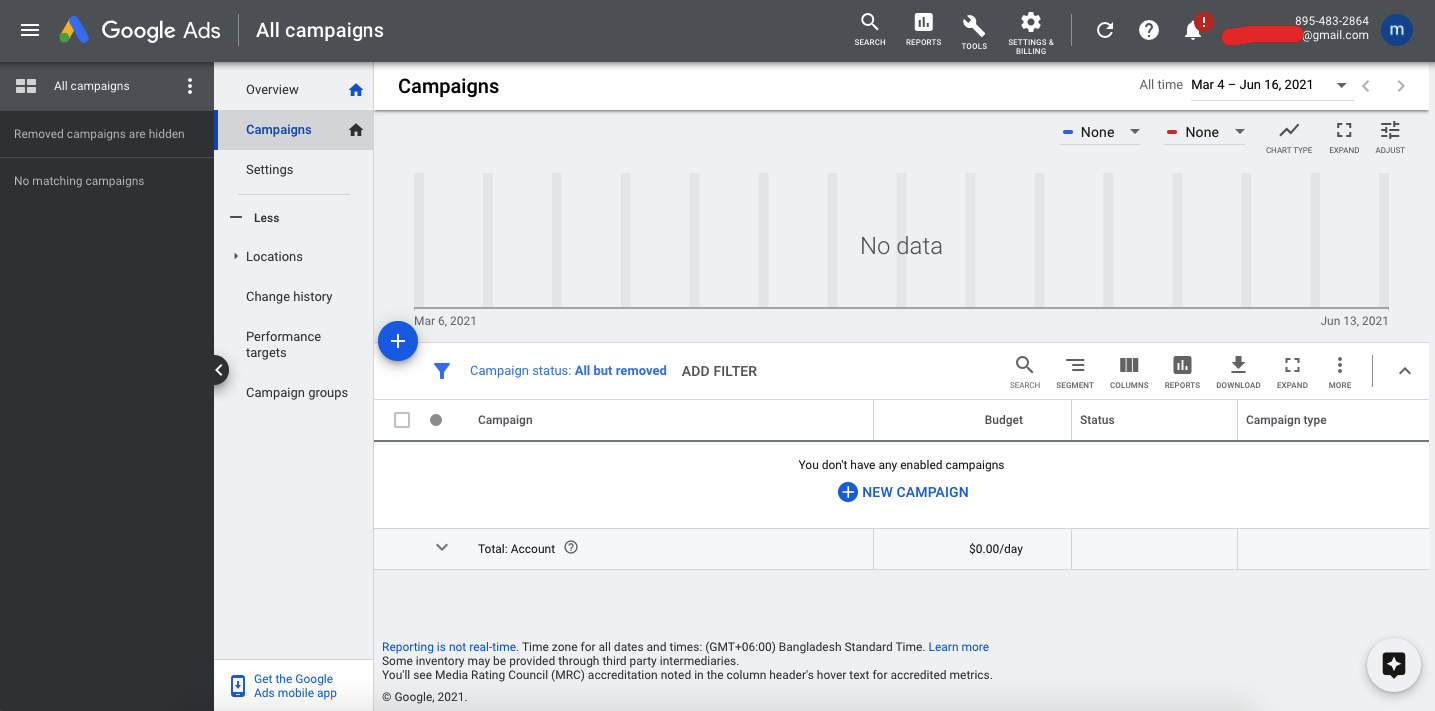 Step: 2
Hit the Tools icon as indicated by the red arrow.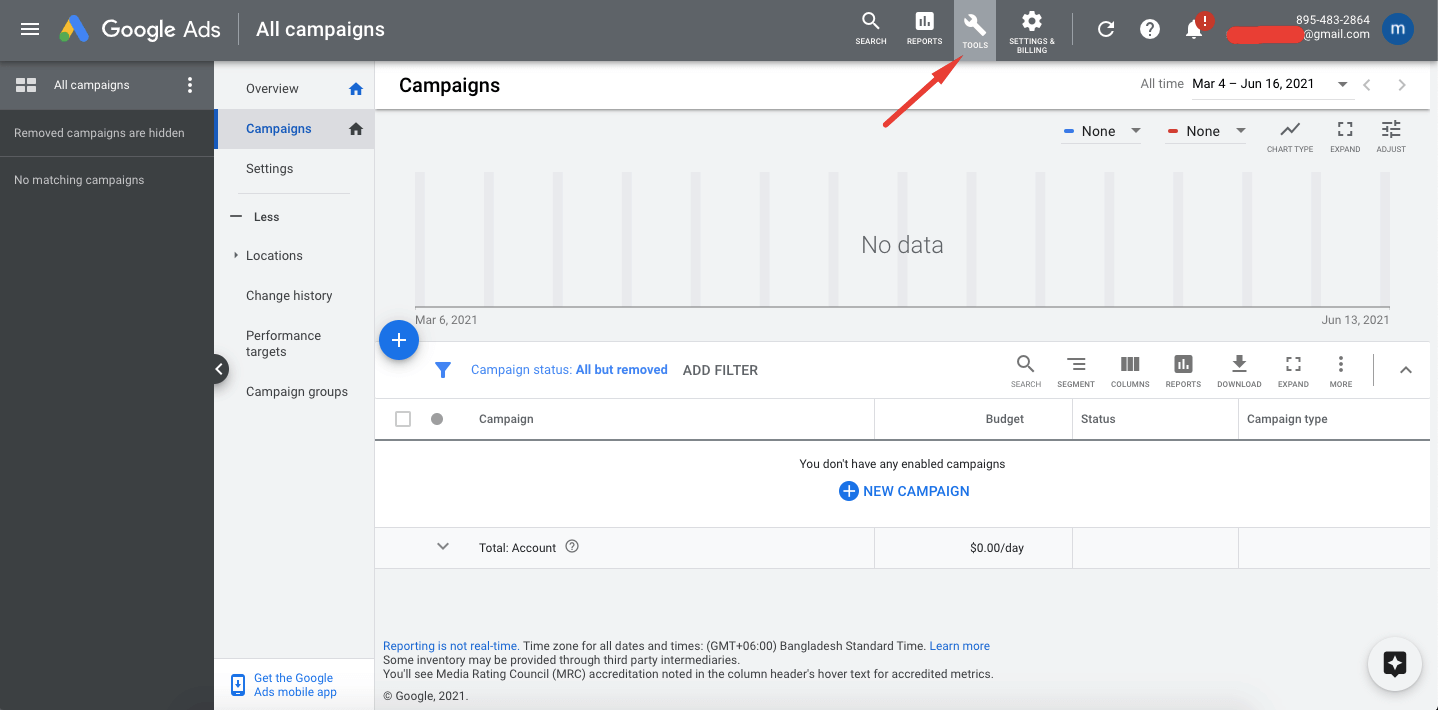 If you do so, a mega menu will appear on the screen. Select Conversions from therein.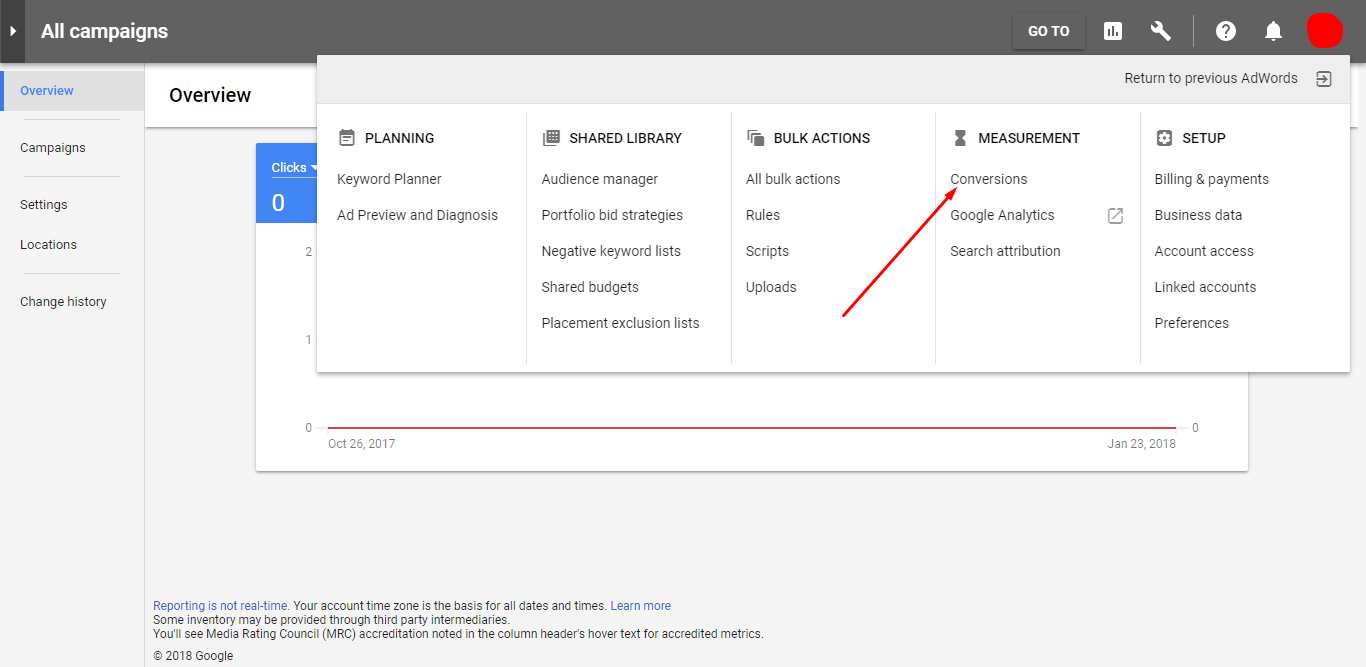 Step: 3
Next, click on the (+) button:

Step: 4
After that, select the kinds of conversions you want to track. To track sales and other options, select the Website option.

Step: 5
In this stage, you will be asked for creating an action. You will be able to see the following screen: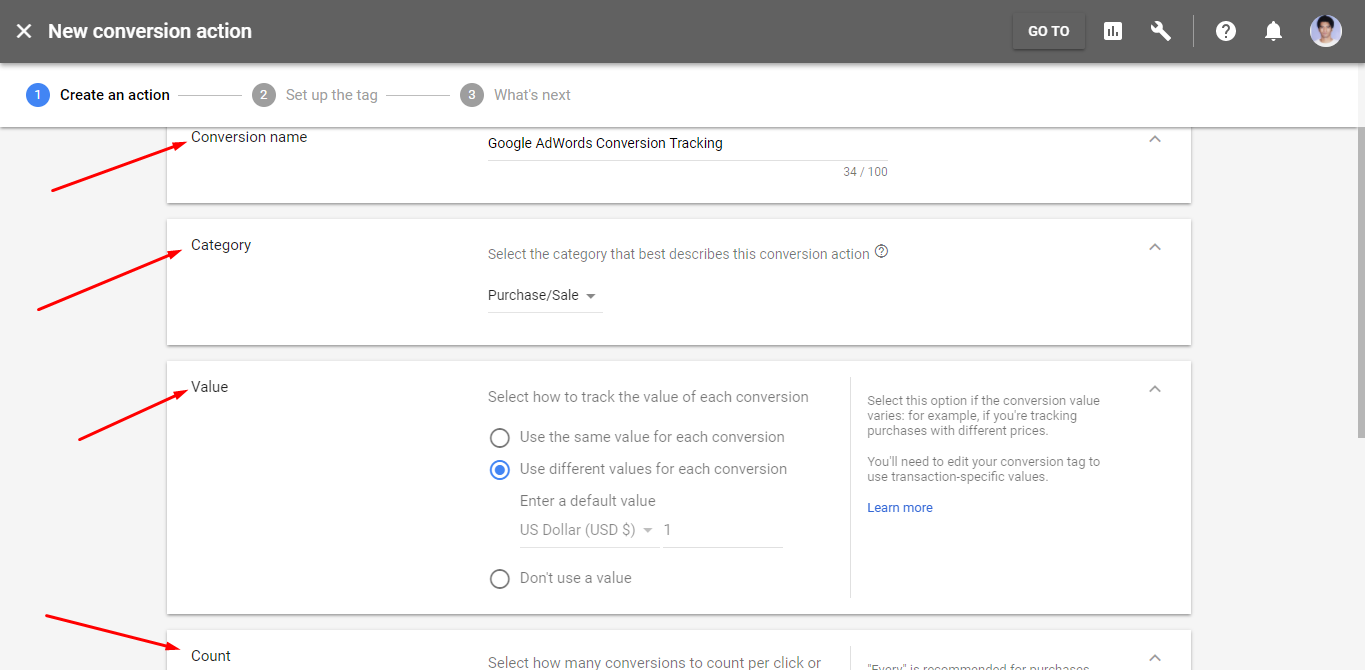 Give a random Conversion name, select an appropriate category option. Here, we have selected the Purchase/Sale tag. Then check the radio boxes for suitable Value and Count options that meet your needs. After that, click on CREATE AND CONTINUE button.
Step: 6
Now, it's time to get the Account ID! Copy your Account ID from the global site tag. Take a look at the following screenshot: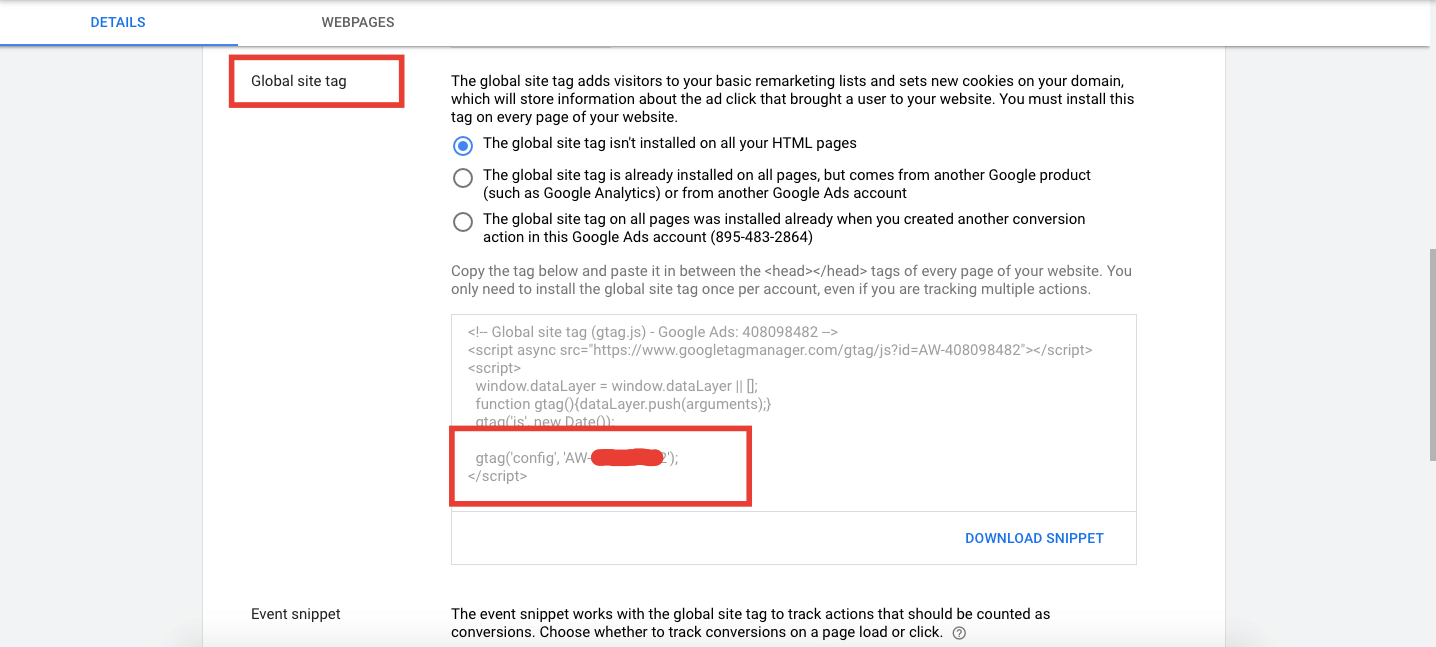 Step: 7
Login to WP Admin Dashboard → WooCommerce → Conversion Tracking. Then, turn the toggle button on to activate Google Adwords functionality.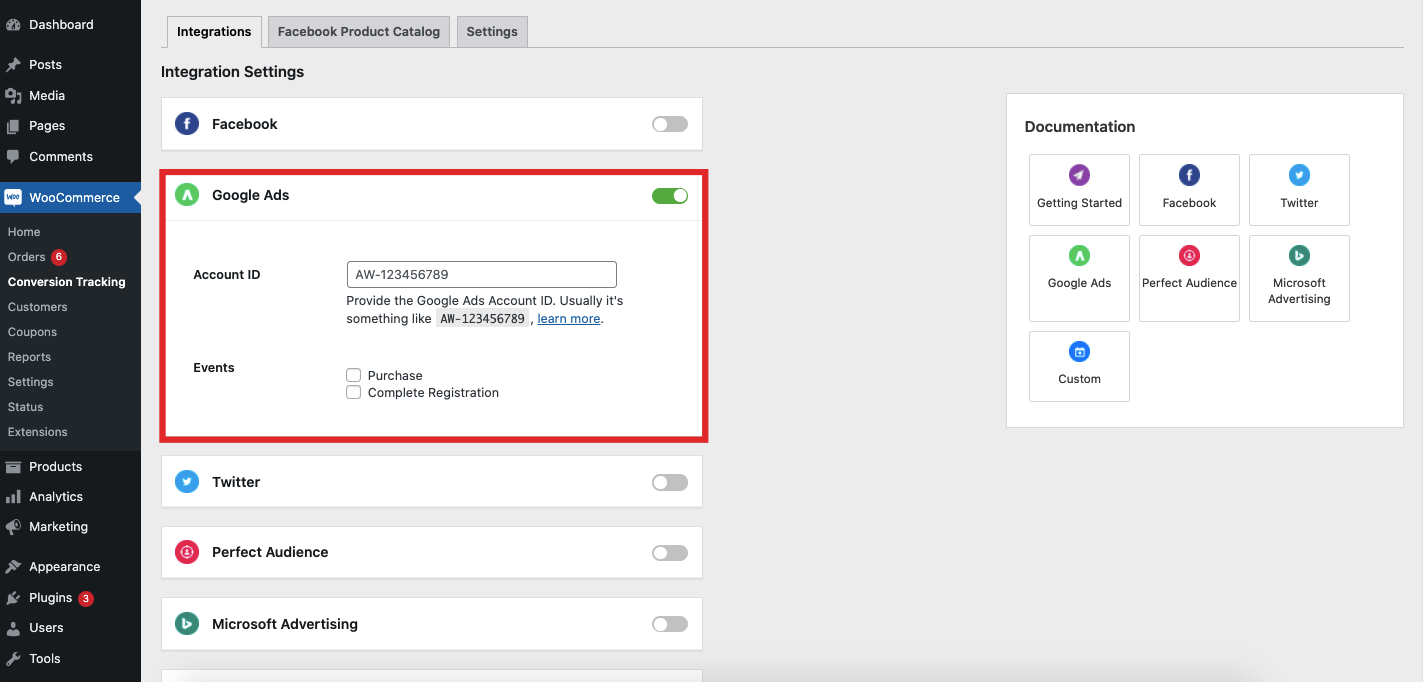 Step: 8
Next, paste the Account ID (as you copied in step: 6) in the given field:

Now hit Save Changes button and you are done configuring Google AdWords Account ID!
Watch Video – Set Up Google AdWords Account ID