WP Project Manager Pro comes with a Files Manager that takes complete care of your files, documents, and images from one place. Create and attach documents, save links to web pages and files, and manage everything from one page.
Uploading a file
Simply go to Files tab from any Project and click on the + Upload a file button
Click on Attach a file button and choose the file from your computer.
You can add multiple files at once, choose more if you need to.
To proceed with uploading, click on Submit.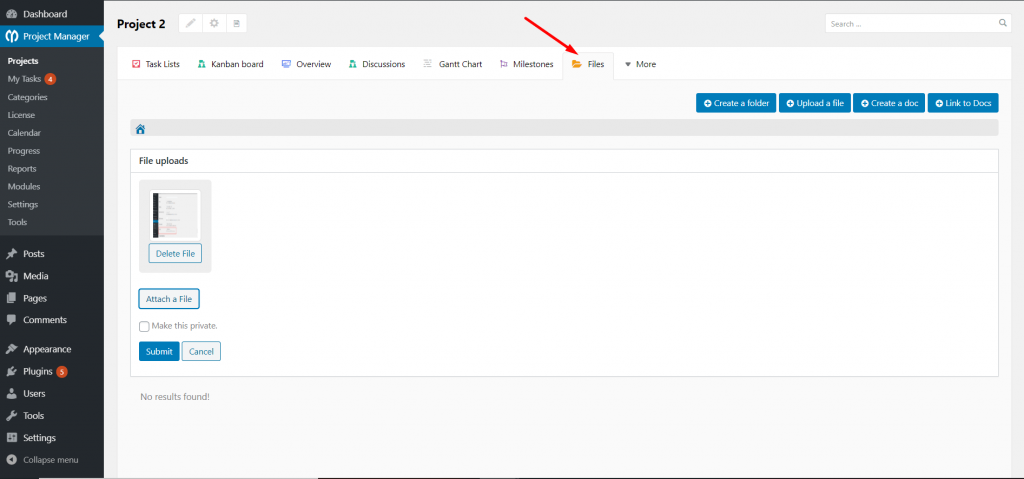 Creating a folder
Simply click on + Create a folder
Enter the name for the folder
Tick to make this private
Now click on "Create Folder" to complete the action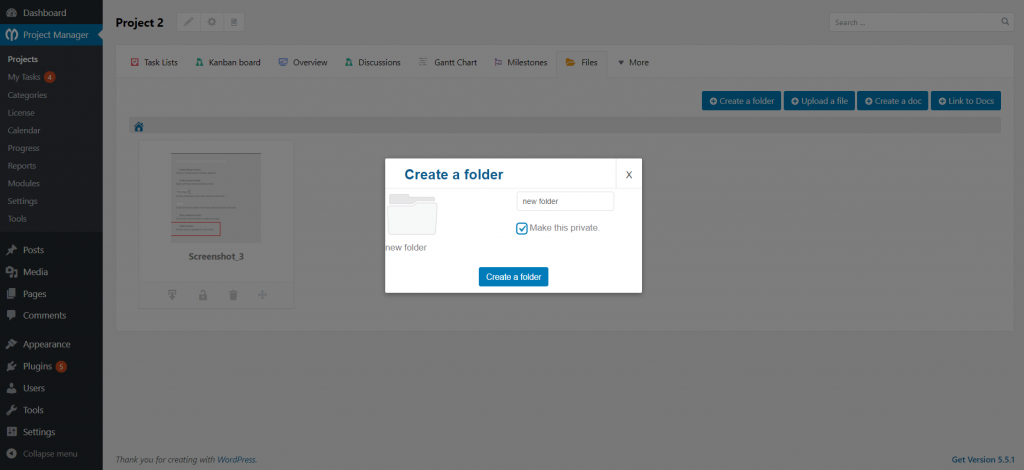 Creating a Document file
To create a document file, click on + Create a doc
Enter the document title
Write the things you need to note
Click Create a doc
You can also make this document file private by checking Make this private before creating the doc.

Uploading or creating a file or sub folders inside another folder
Click on the folder that you want to upload a file or folder
At the top right corner, you will find all the 4 options again. You can upload files, create folders, docs, and linl to docs, the same way you do in the Files Manager home.
For example, click on + Upload a file.
A file upload tool will appear.
Click on Attach a file button and Select your file
Click on the Submit button and save the file. You can also click Delete file, if you need to delete it
To make it private, check Make files private.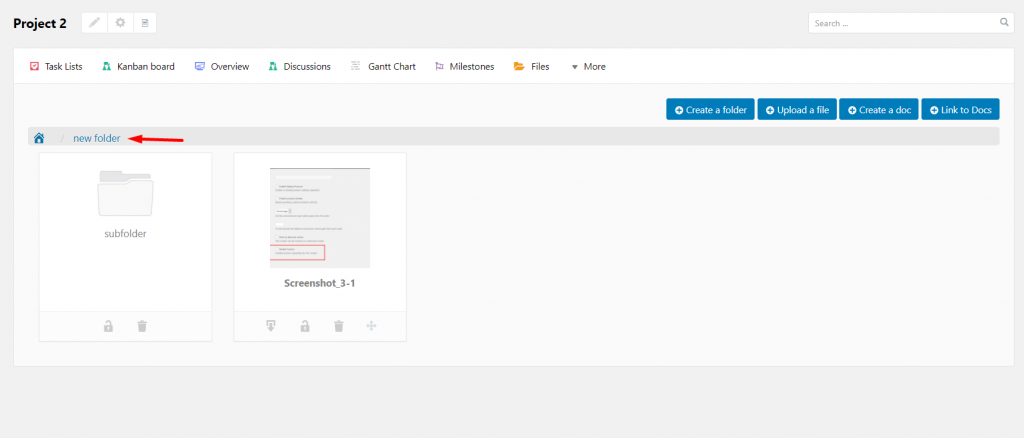 Linking an external doc/file to the file manager
Simply click on the + Link to Doc
Enter the Title of the doc
Provide the link to the doc
Add notes if required
Click Link to Doc
View the linked Doc.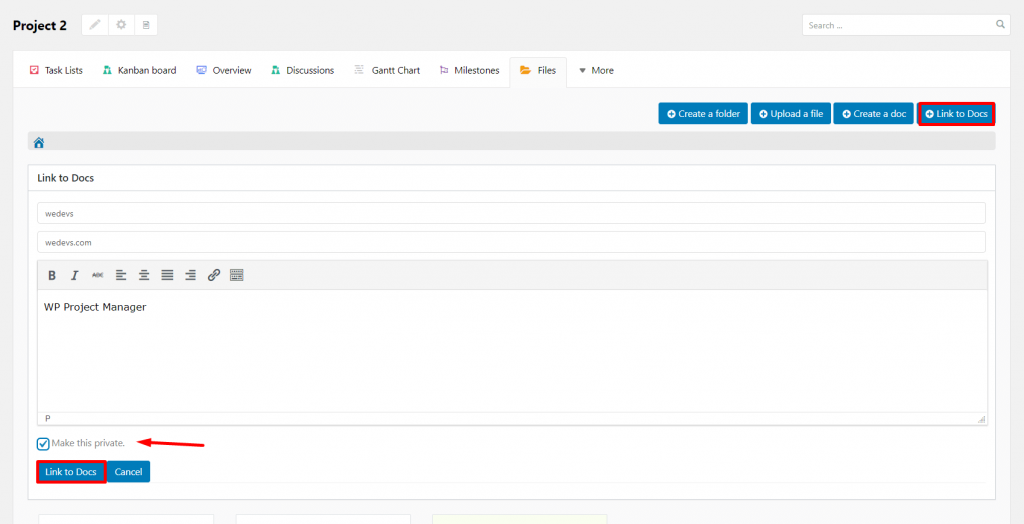 When you click on the file now it will take you directly to that link.
Commenting on a file or document
Simply click on a file or document that have been already created or uploaded
A new preview will appear
Write down the comment on the comments section.
You can add links or format the text according to your requirement
If you need to attach a file, click on Select Files
Click Add Comment to save.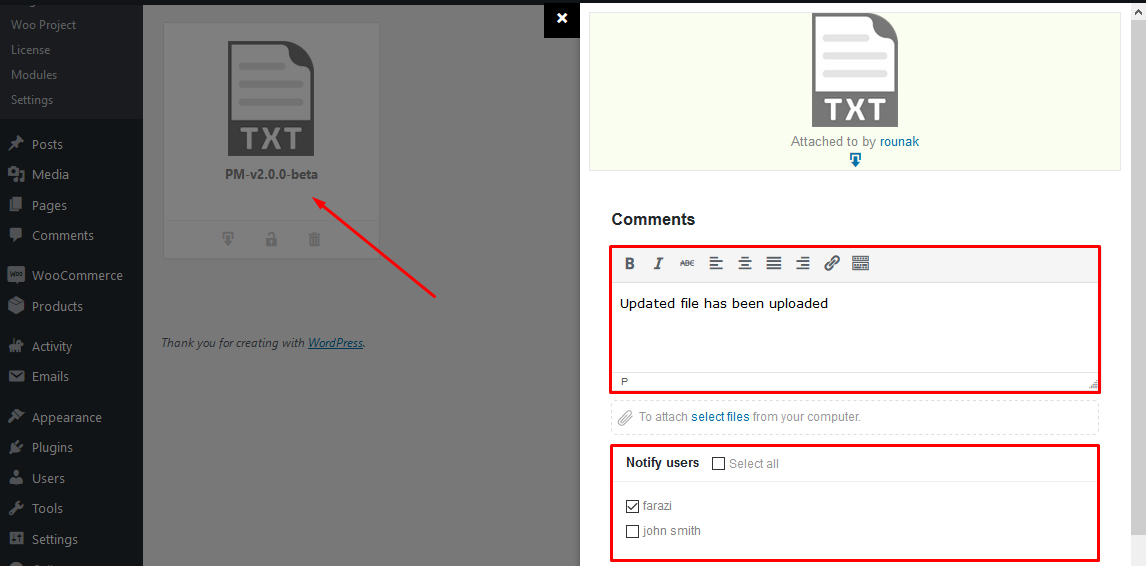 File Manager Sharing and Privacy Settings
To access the file manager settings, click on a project
On the right side of the Files tab, you will find Settings. Click on it
At the bottom of the page, there is the Files section
You can control what co-workers and clients can do
After enabling or disabling the options, click on Save Changes.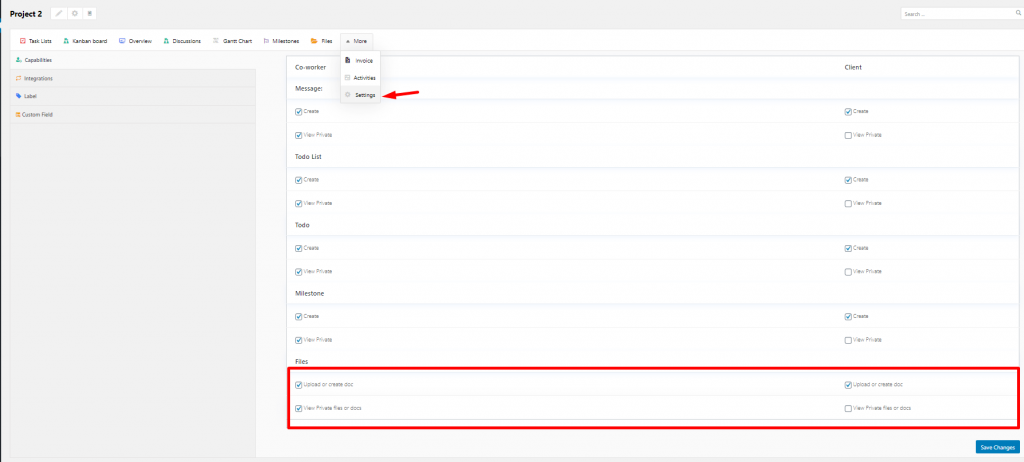 Removing or updating a file/folder/doc
To update a file/folder/doc, click on it
You will find the Edit button on the right top side
After clicking on it, you will be able to update the doc according to your requirements

Keeping a backup
You can always keep a backup of your files if required
To do so, click on the file/doc, a preview of the file will appear.
Click on the Download button to save the file and create a backup.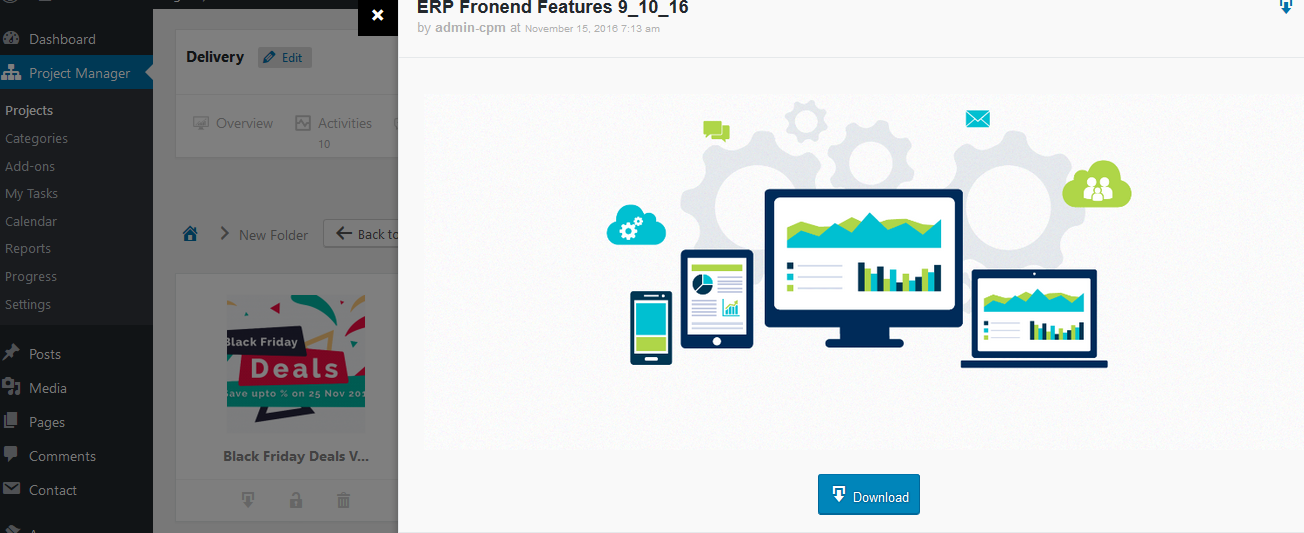 Uploading Video Files
With WP Project Manager Pro 2.0.8, users will be able to upload videos on the files tab, as well as on comments and messages. Free users will be able to upload videos on comments and messages.
Admins need to change the file megabyte size from wp-admin→Project Manager→General Settings in order to allow more files to be uploaded. The default size has been given as 2MB. In order to allow team members and users to upload more files, the size needs to be increased from here.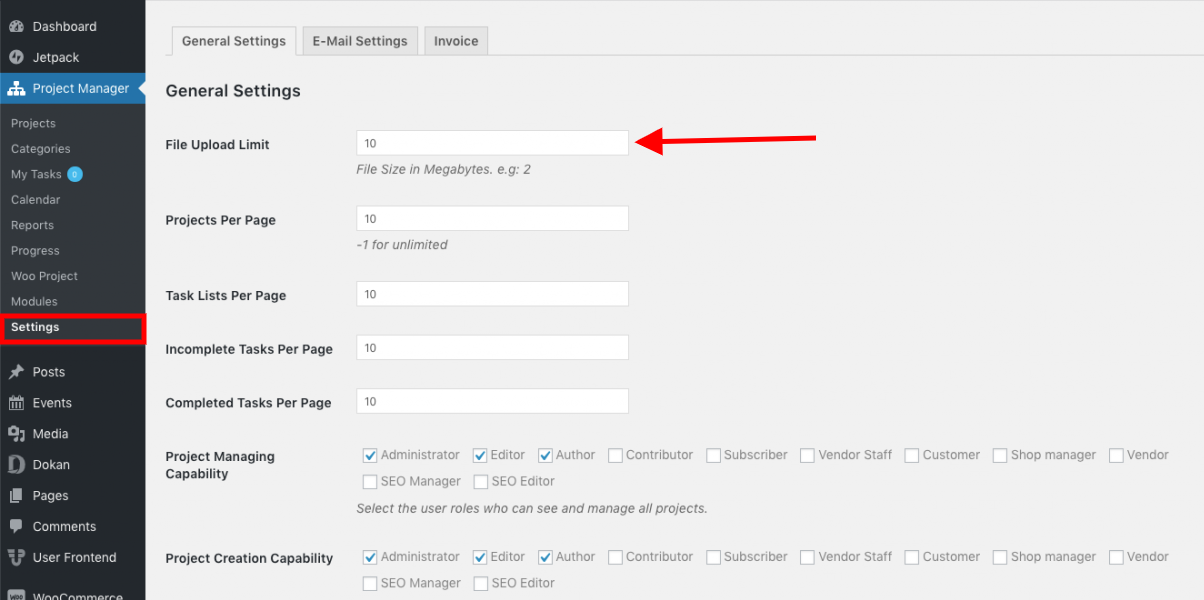 To upload videos in Files manager, simply click on Upload a file, then click on Attach a file, then select your video. Then click on Submit.
Files:

Similarly, to upload video in a task comment, click on the Attachment icon, then select your video file, then click on Post Comment. You will need to write some text too in order to successfully post your comment.
Comments: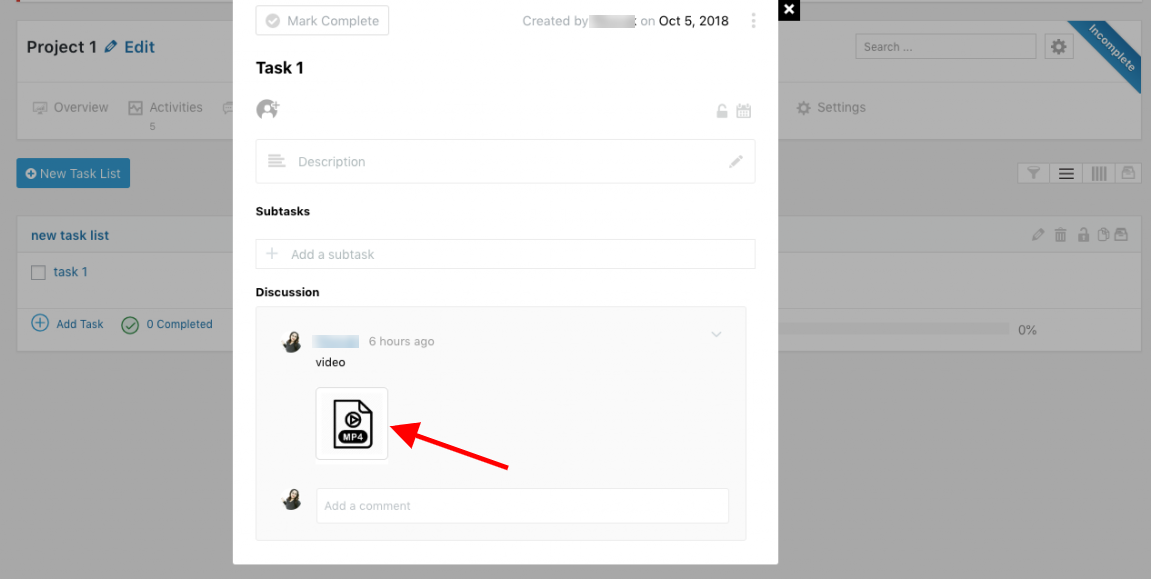 In the same way to upload a video in your message under Discussions, open a discussion, click on the Select Files button underneath, select your video, then click on Add New Comment.
Messages/Discussions: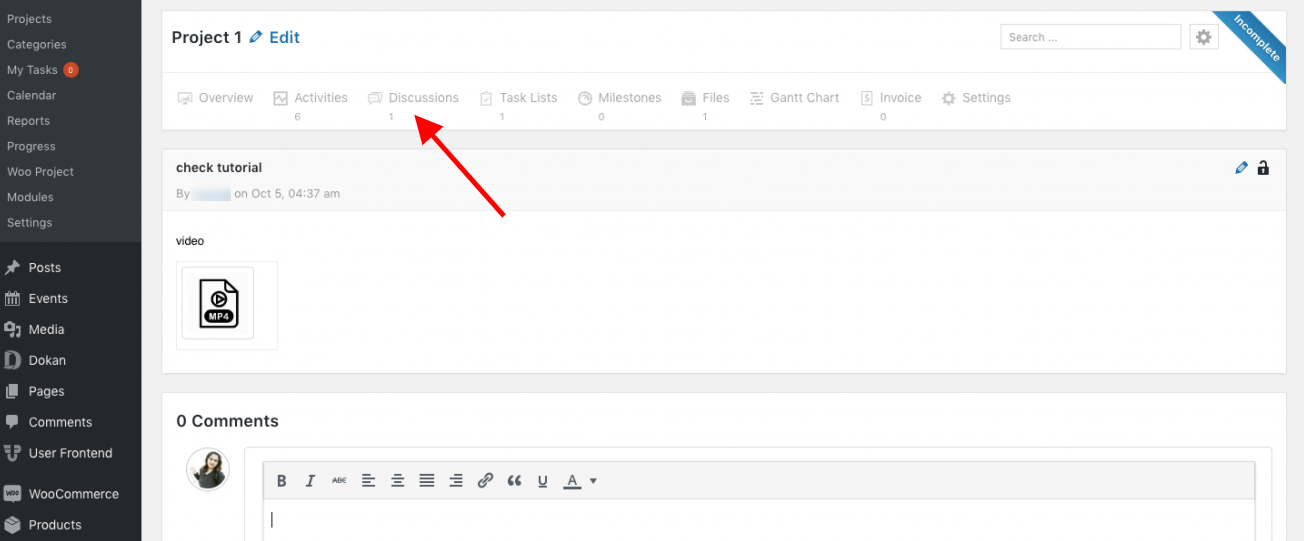 If the files supports HTML 5, admins will be able to view the file directly from project manager. If the file doesn't support HTML 5, the file needs to be downloaded for viewing.
Viewing video from files manager: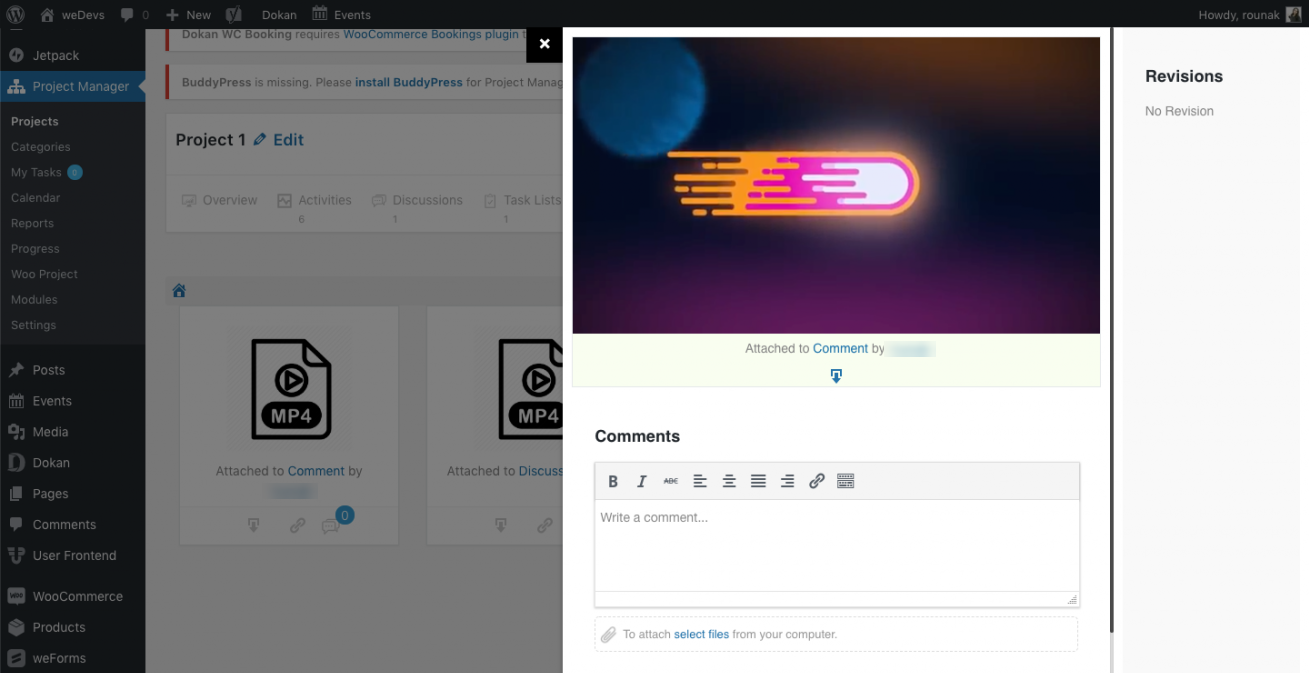 Viewing video from discussions and comments: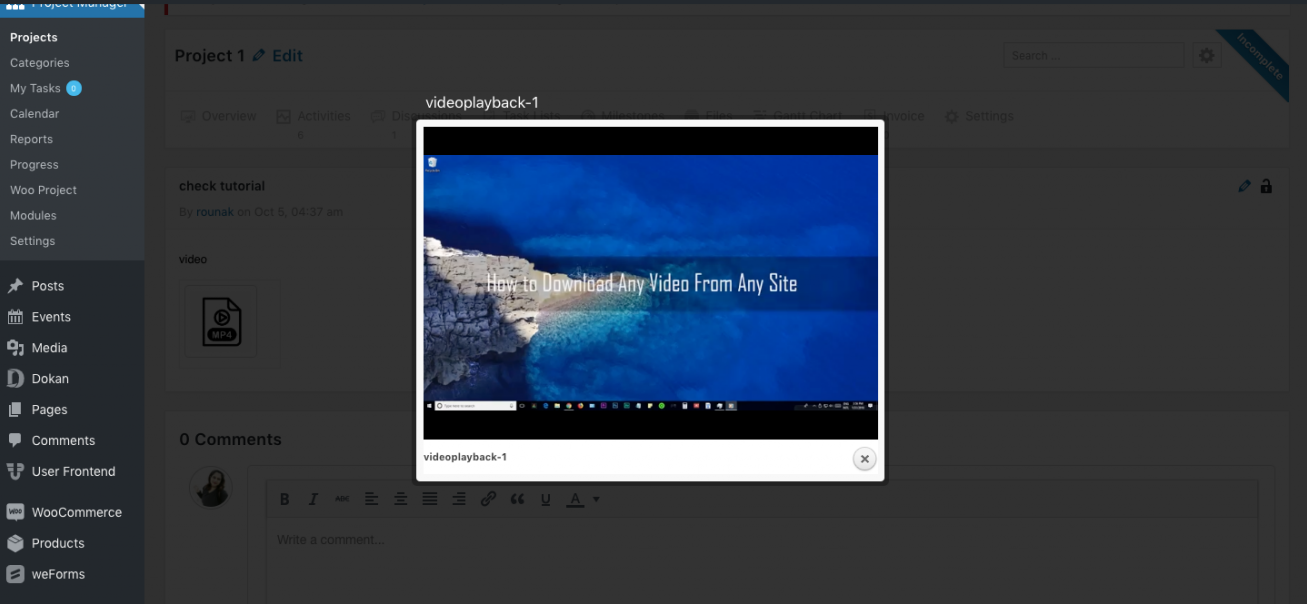 Copying Folder to Another Folder
You can easily copy one folder to another folder. The same goes for files also. The process is simple.
After creating files, click on the Move button. It's situated on the bottom of every file.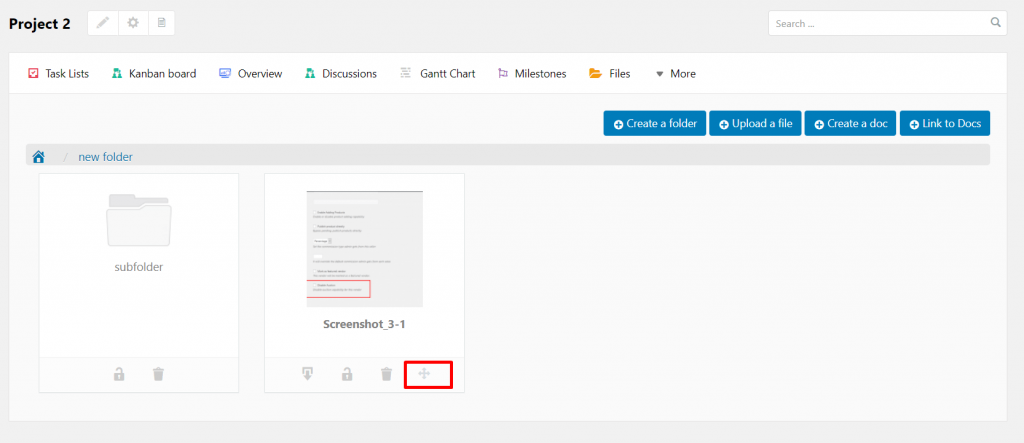 A pop-up will appear. You need to choose the folder where you want to store the folder or file.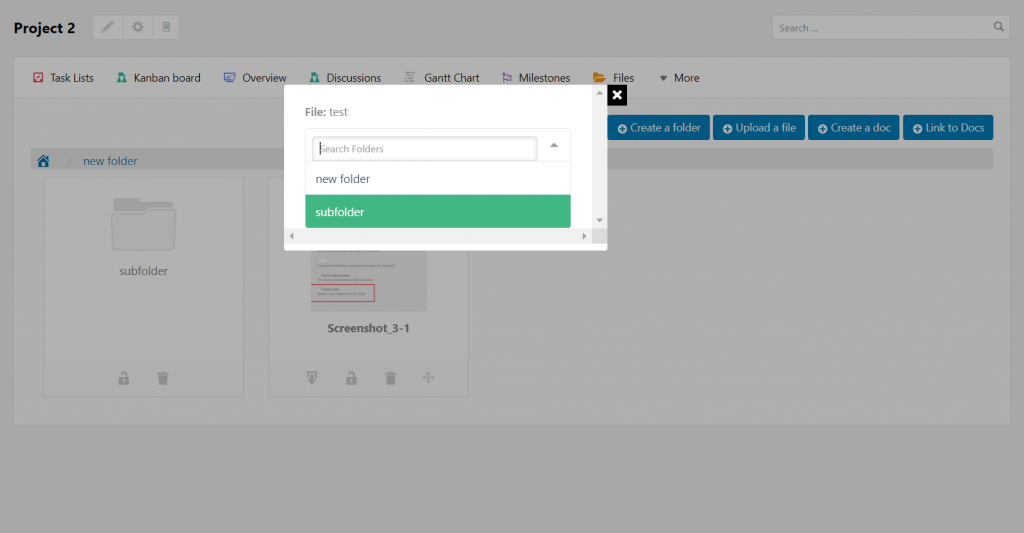 After choosing if you click on the selected folder then you will see the copied folder.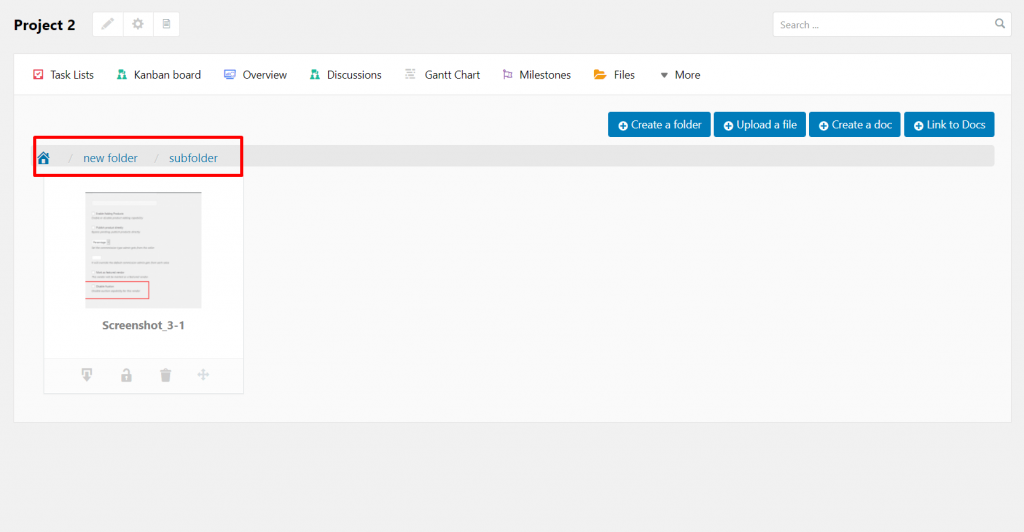 See, that is how easy it is to copy one folder or file another folder.