How to add and change users according to the departments of WP ERP
If you are using WP Project Manager Pro together with WP ERP, you can not only add employees to a project from the departments of WP ERP but also can edit the role of the users of that project in WP Project Manager Pro.
Supposing that you have an employee named "Maribel Considine" in your Support department. You have also assigned her role as a 'Lead'. You can check out the leads of your departments by going to WP ERP → HRM → Department.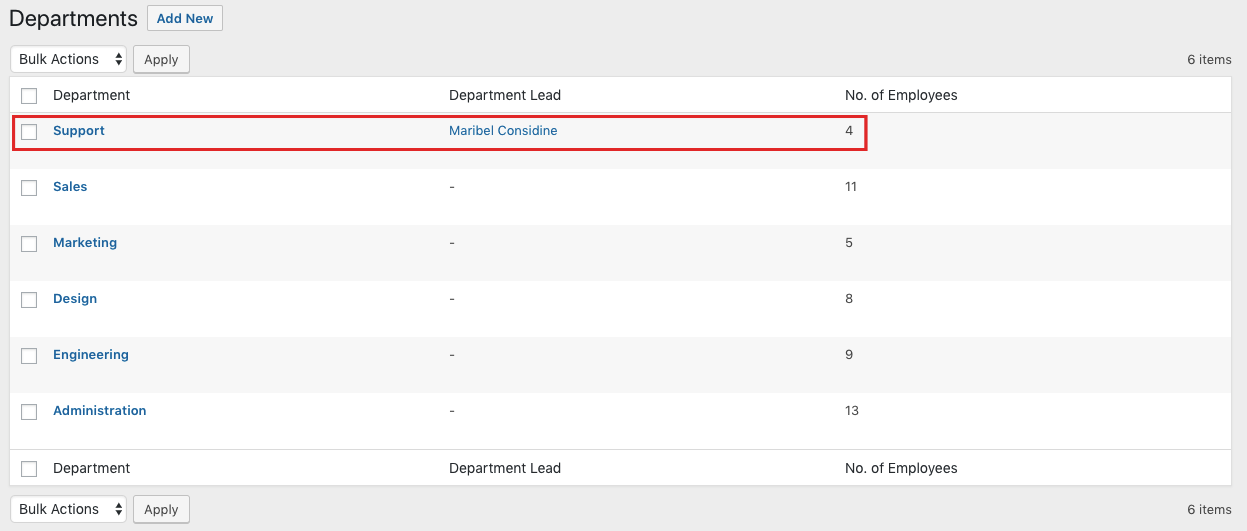 In the above screenshot, you can see the lead "Maribel Considine" and you can also see that there are four employees in the department. Now, how can you add the lead and the other four employees in a project of WP Project Manager?
Well, it's super easy! First off, navigate to WP Admin Dashboard → Project Manager → Project→ Create a New Project or Select an Existing Project to edit. 
If you select the New Project button then you will get the following screen which will allow you to select departments of the HRM module of WP ERP.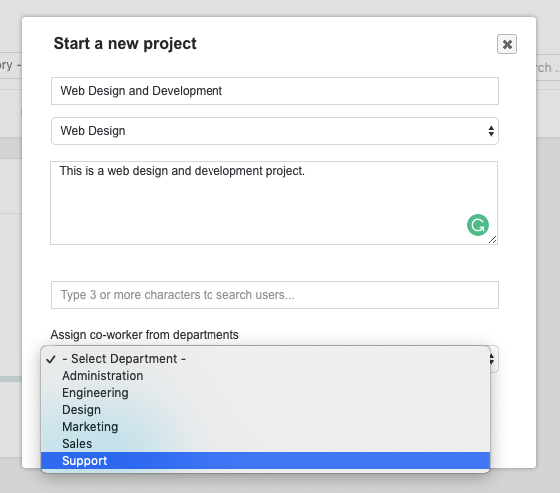 As we have to add Ms. Maribel Considine and her four subordinate employees to the project, we need to select the Support department. Next, click on the "Add New Project" button.
After that, you will see that the lead Maribel Considine along with her four employees has been added to the project.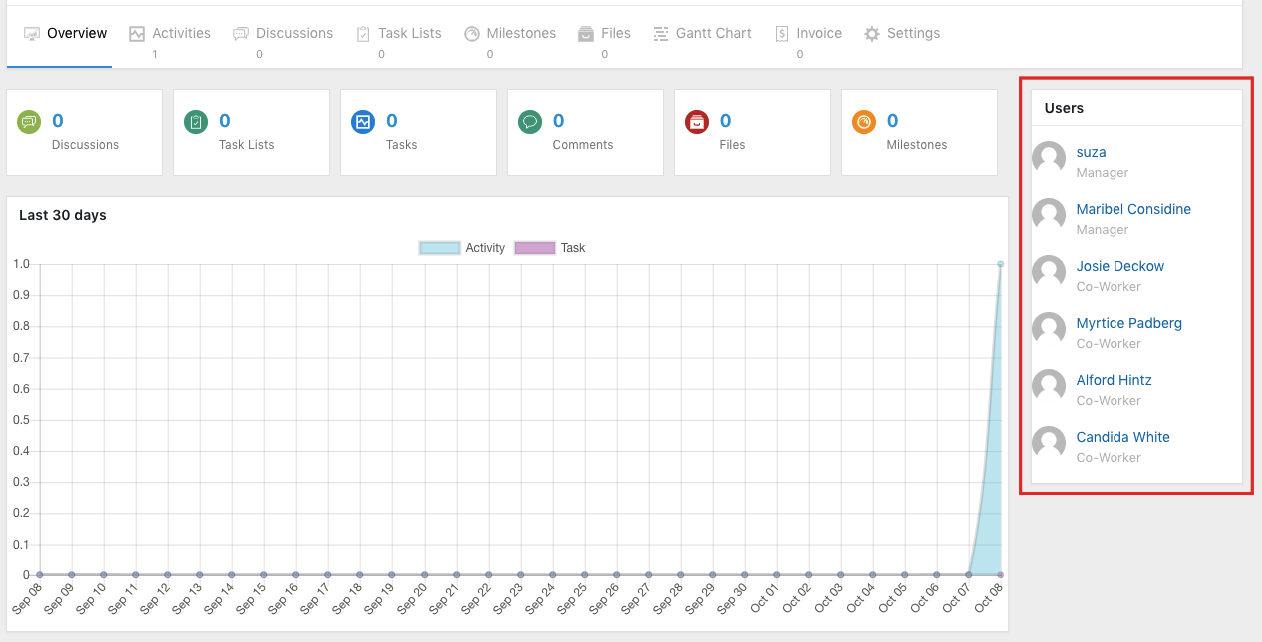 As you can see above, Maribel Considine has got the "Manager" role as she is the lead of the Support department of the HRM module. The other employees of the Support department are designated as 'Co-Worker' role. Being the creator of the project, the admin (suza) will get the Manager user role by default.
Notes: 
You can even change the user role of the users anytime from WP Project Manager.
If you delete a user from the project then that employee won't get deleted from the HRM module of WP ERP.
If you delete a user from the HRM module then that user will also be deleted from the project.
If a user is added to the HRM module then that user will also be added to the Project.