How to Setup Form Based Payment
Previously, Payment settings was on wp-admin → User Frontend → Settings → Payments, as the payment options were applicable for all post forms with the same behavior. Admin could not configure payment option for each post form individually. Now, admin can configure payment option for each form individually. Payment option for each form can be accessed from
wp-admin → User Frontend → Post Forms → Add/Edit a form → Navigate Payment Settings located under Settings tab.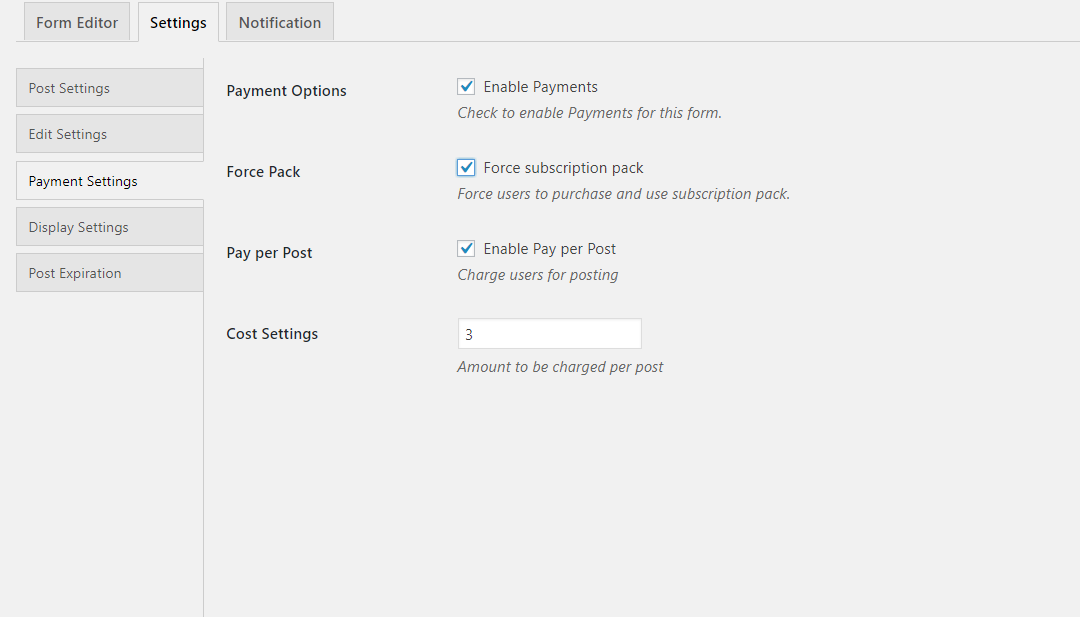 We can enable payment for a form by checking the "Enable Payments" option.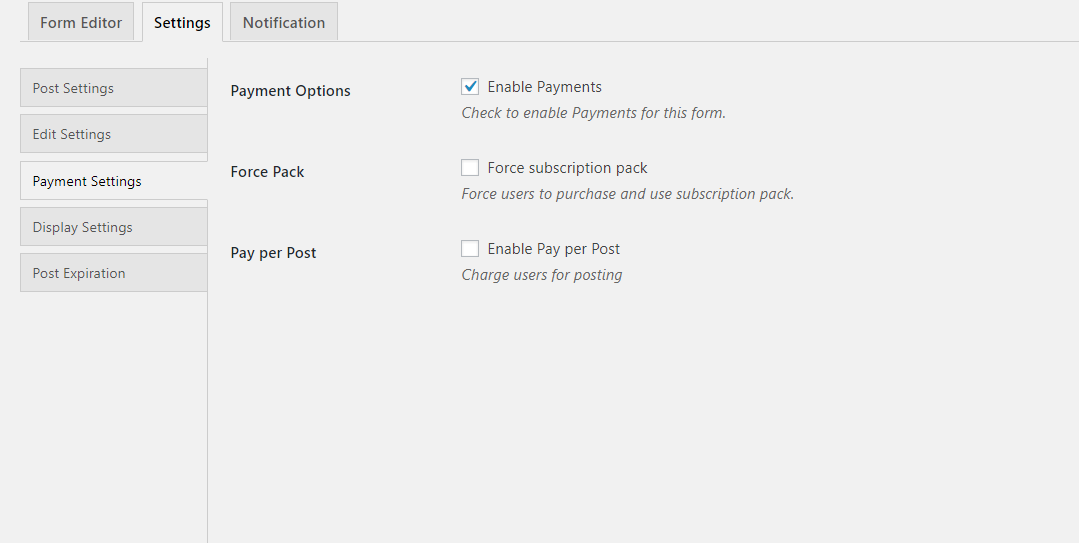 If Payment is enabled and no option is selected, then following message will be shown.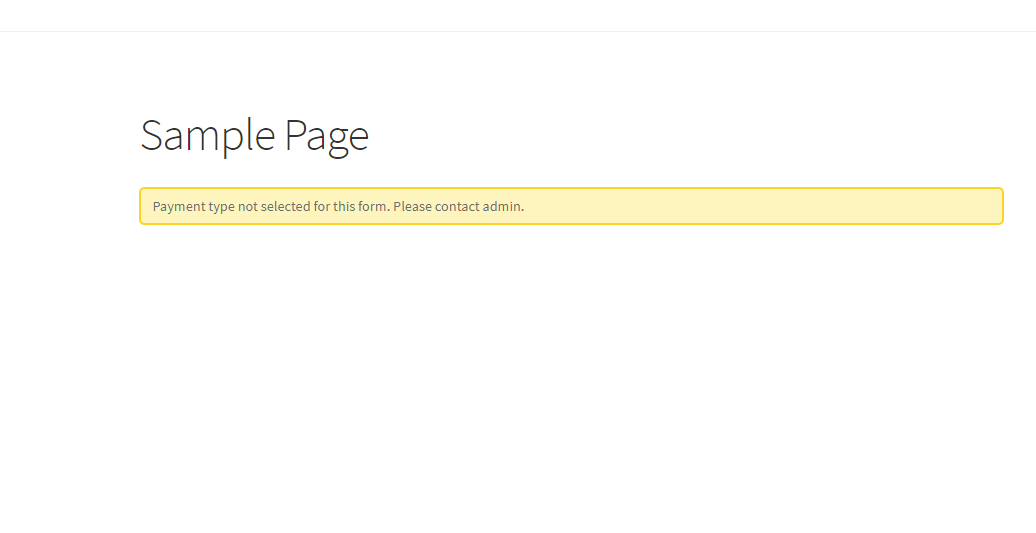 If "Force Subscription Pack" is enabled then the user will be asked to buy a subscription pack.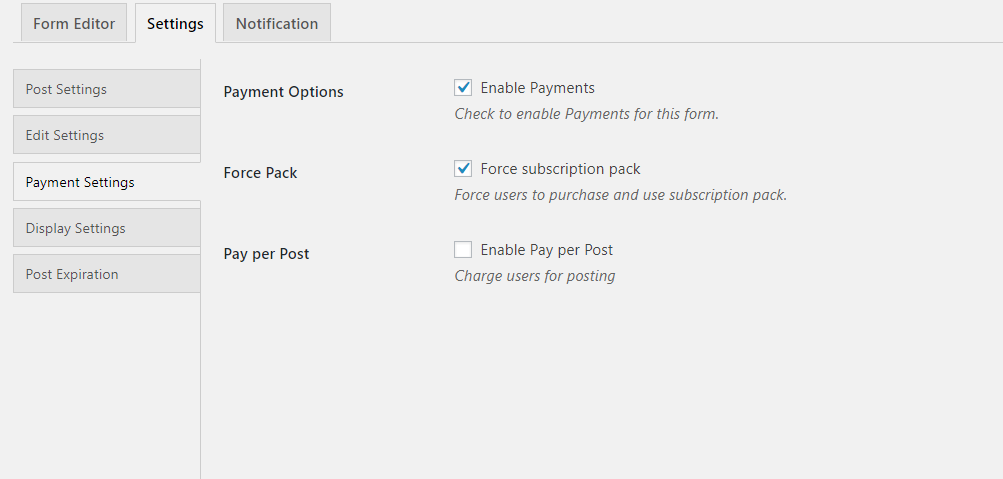 It is to be noted that if both "Force Subscription Pack" and "Enable Pay Per Post" is checked then user will be asked to buy a pack. Pay per post option will only be activated when Force pack is not checked

If we select "Enable Pay Per Post" and set a cost then the users will be asked to pay each time they post through that specific form