Fallback Cost for Form Subscription Payment
The new Fallback Cost feature will allow subscribed users more flexibility to continue creating posts on your site even when they have reached the limit for their pack.
In other words, when a subscribed user reaches post limit before the pack expires, this option will allow user to pay per post and continue making posts until the membership is valid.
Navigation
Navigate to wp-dashboard->User Frontend->Post Forms. Open a new form or edit an existing one.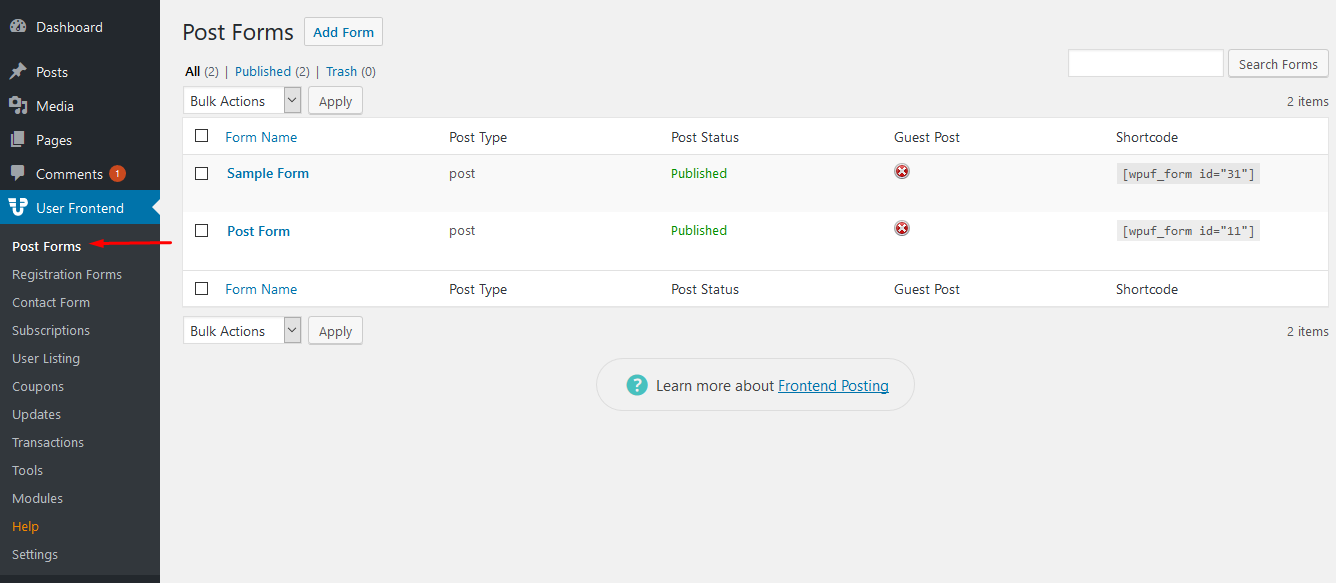 Then go to Settings. Form here, click on the Payment Settings tab.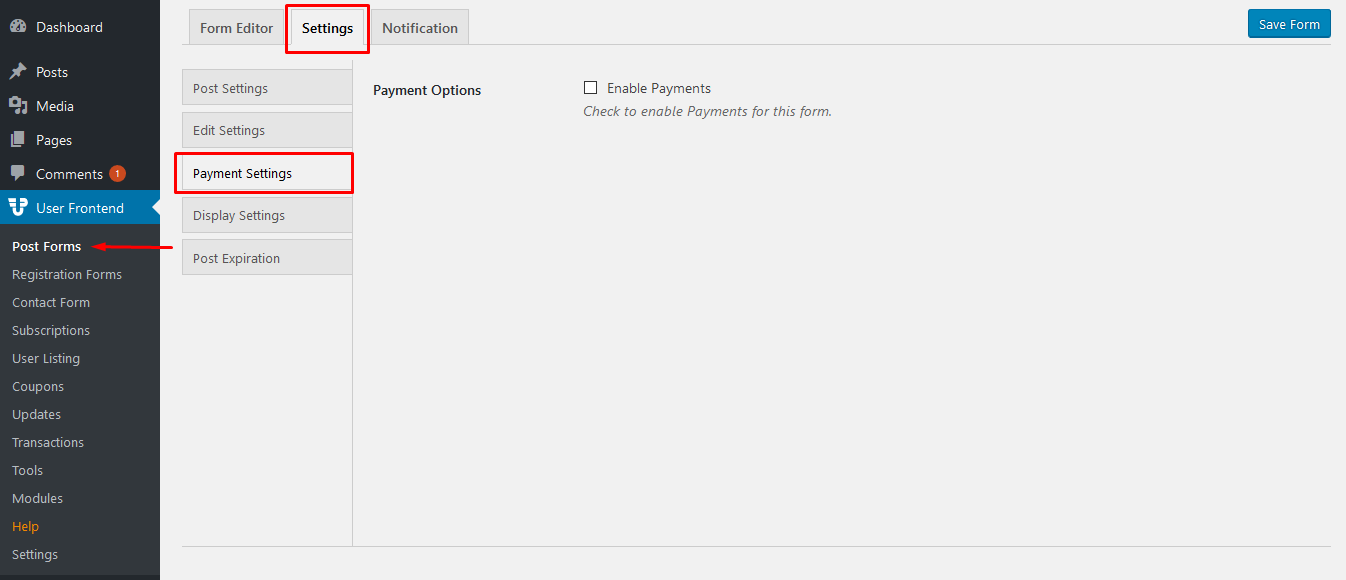 First check on Payment Options->Enable Payments and then check on Force Pack->Force Subscription Pack.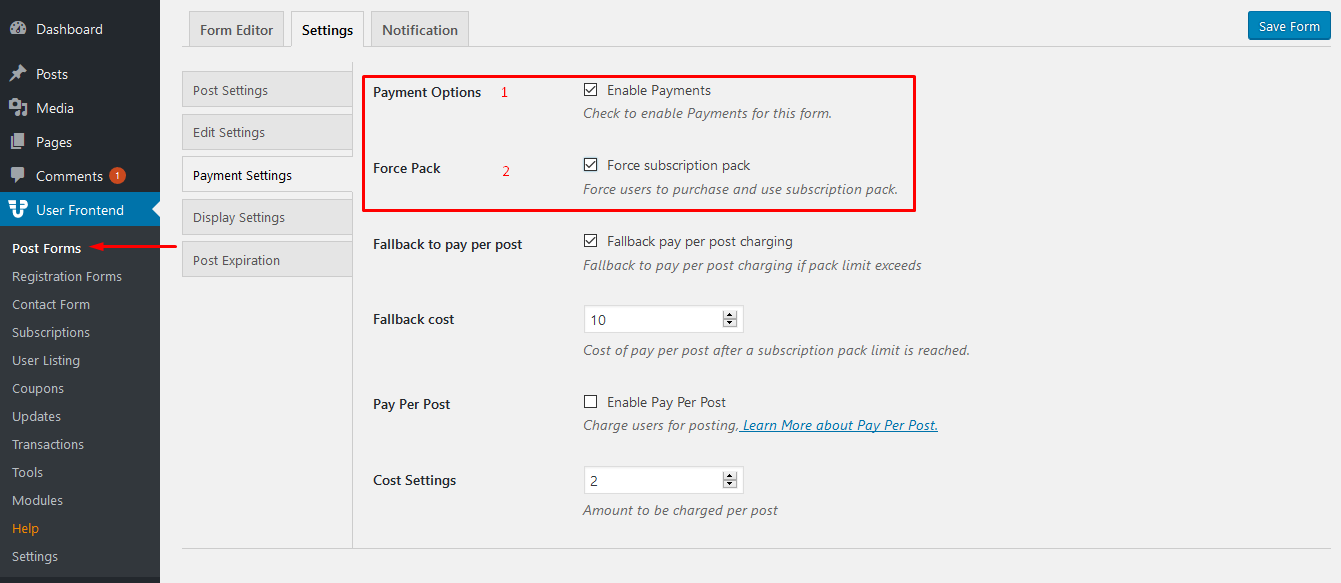 This will open the checkbox for Fallback To Pay Per Post. Click a check on Fallback Pay Per Post Charging.
Also select the cost under Fallback Cost you want your users for this particular form to pay after a subscription pack limit is reached.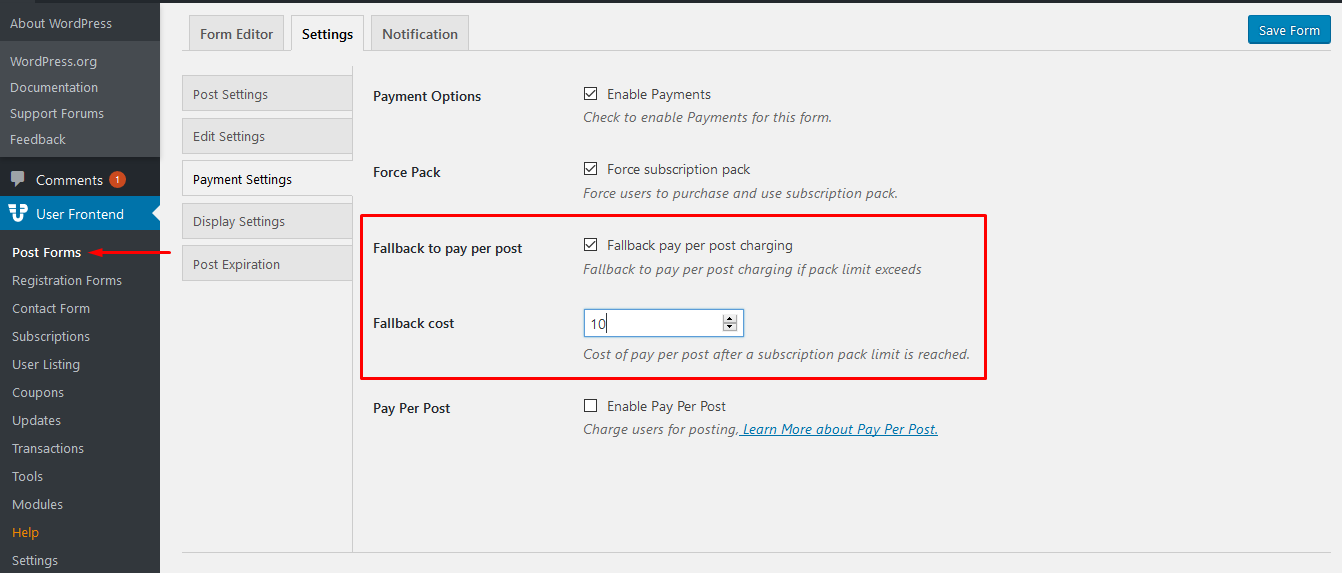 Follow the same process for other forms to enable Fallback Cost.
Walk-through of the feature