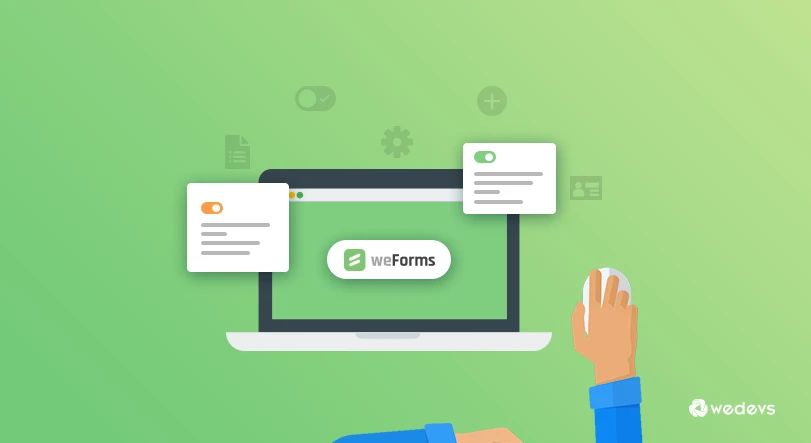 A Simple Cheat Sheet For Ways You Can Use Conditional Logic In weForms
A form reacts to how it's the user is interacting! Not only will it make your business look smarter but it also looks pretty cool.
weForms, one of the fastest-growing form builders for WordPress lets you do just that with conditional logic. "If this then that" using this simple conditional statement, weForms lets you build forms that are so intuitive yet simple that it will make your business look years ahead. Providing you the opportunity to not just sell your product but give a unique user experience to the end consumer.
As a famous quote on the internet says-
Don't just deliver a product, deliver an experience
Today we will go over useful and interesting ways you can use conditional logic in weForms to provide a better experience compared to your competitors, for your customers on your website.
Setting Up Everything
At first, you need your own WordPress site and basic knowledge of form builders. This should be the most basic step but still, if you are reading this for the first time and know very little about forms in general, you can read more from our previous blog post.
Before we proceed make sure that you have the weForms pro version installed. Sadly, conditional logic for forms is available only in the paid versions. Fear not! Currently, you can get a license for weForms Personal absolutely FREE. Just visit the weForms page and fill up the form.
It really doesn't get any better than this, right?
Now, without any further ado, let's dive into the ways in which you can use conditional logic in weForms to fulfill various requirements.
Customer Specific Contact Page
Your customers are the most valuable asset of your Business. Any feedback they give, whether positive or negative impacts your business directly.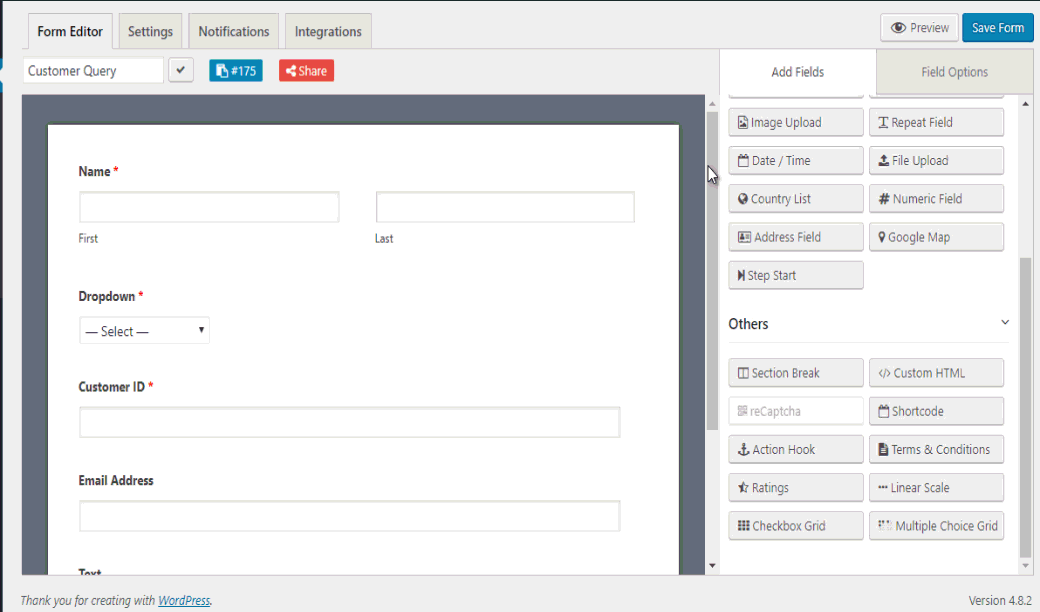 If you already have a separate page in your WordPress site for customer queries, you can take that a step further using conditional logic. Creating a system where you will be able to differentiate if the query is from a previous or a new customer. This will give your customers the impression that they are cared for.
Hiding Certain Sections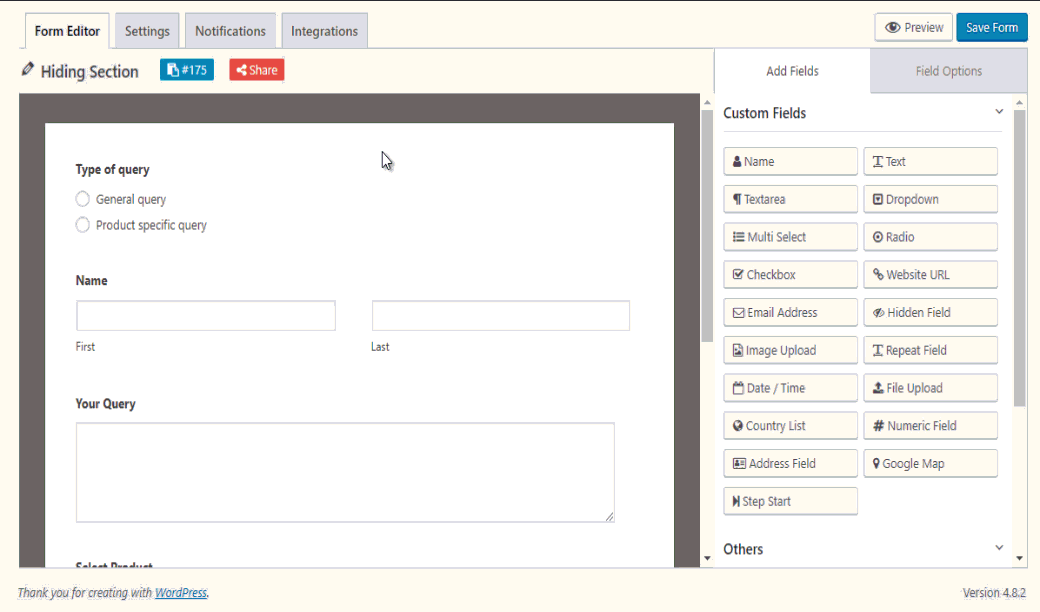 Sometimes you might need to show a certain portion of your contact form to certain audiences. So that it becomes easier for them to navigate. This gives off the impression that the form was tailored to be used just by them. By eliminating the distractions you will be able to create a form that shows the information that the user wants to see.
Interactive Quiz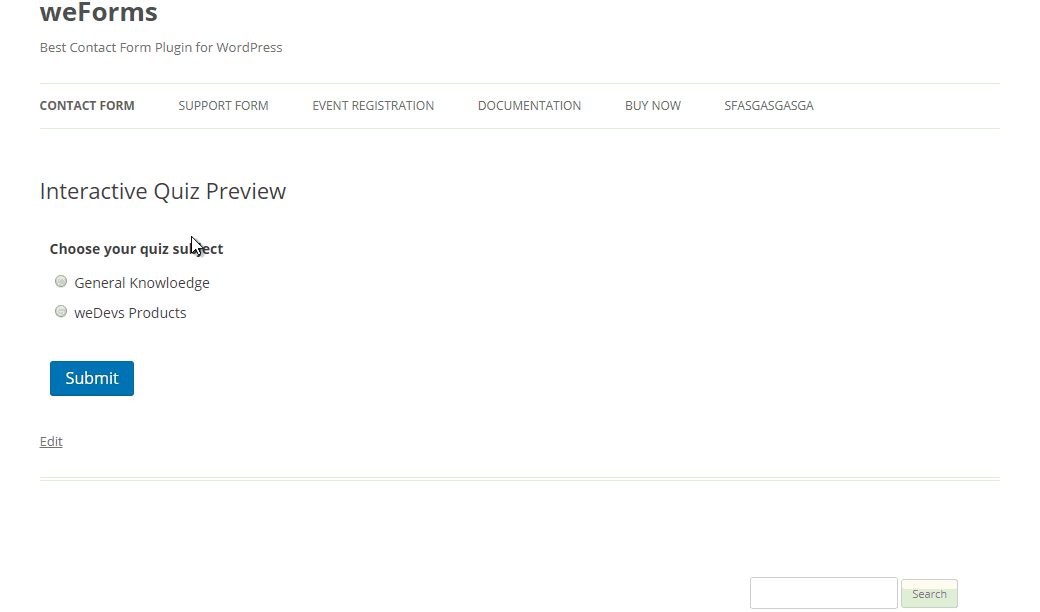 Making an interactive quiz is now easier than ever for weForms users. Using conditional logic you will be able to make the quiz much more fun for the end-user.
We have a blog post that shows you how to create a complete quiz system using weForms. Feel free to check it out.
Opt-in Service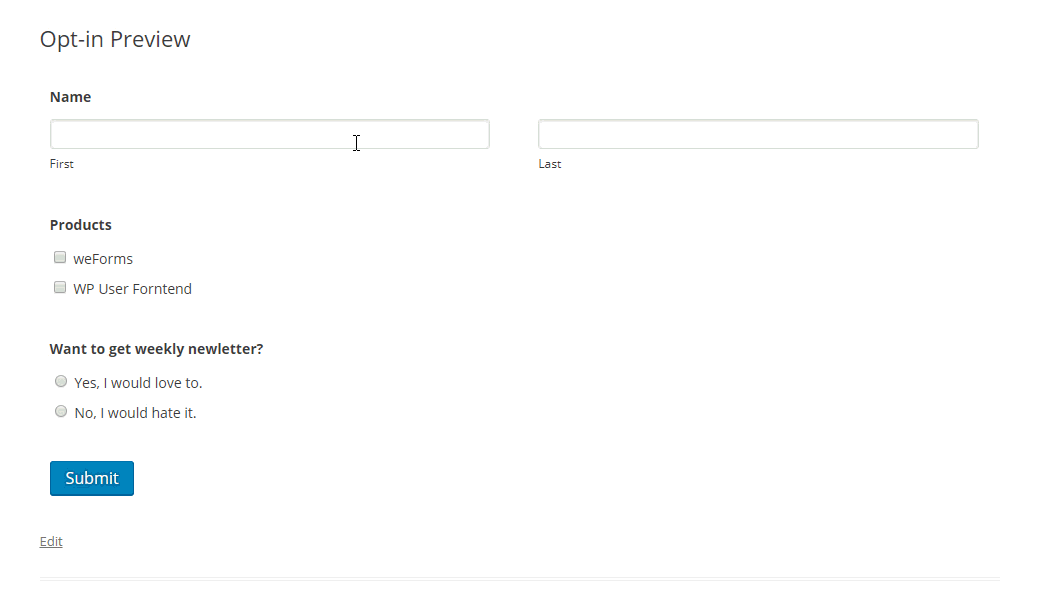 Email communication is still one of the best ways you can build a real relationship with your customer. And to get their email by their own consent is the greatest achievement. Contact forms play a big part in this. Using conditional logic in weForms, you will be able to create an email opt-in form that doesn't seem forceful for the user but polite. An interactive email opt-in option will go a long way for your customer retention graph.
Payment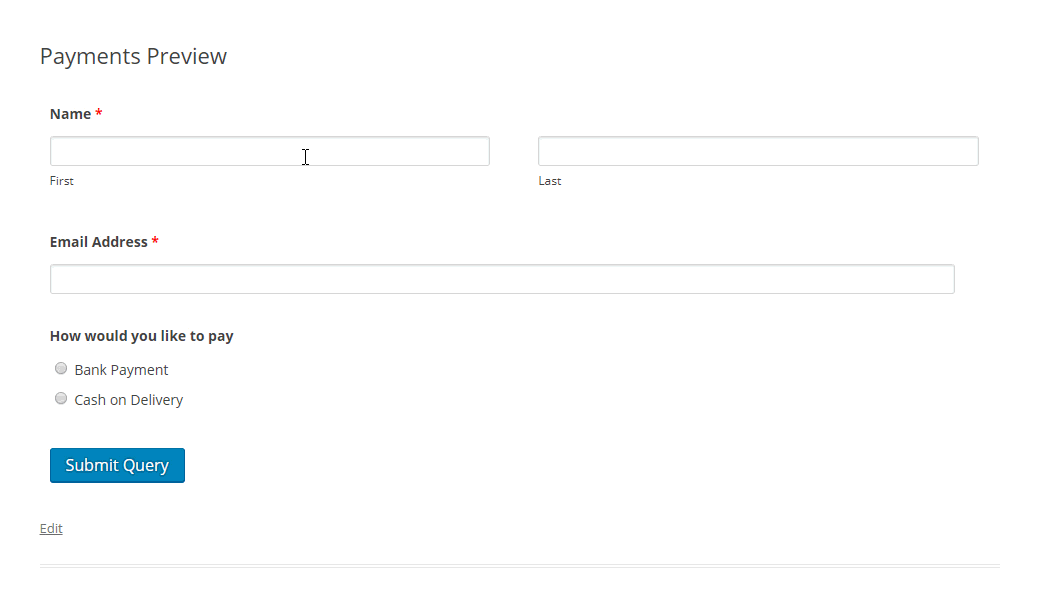 Rather than showing all the payment options for your end-user, you can use conditional logic to make it more UI friendly. When they select their desired payment options, details for how and where will be shown to them.
Individual product terms & condition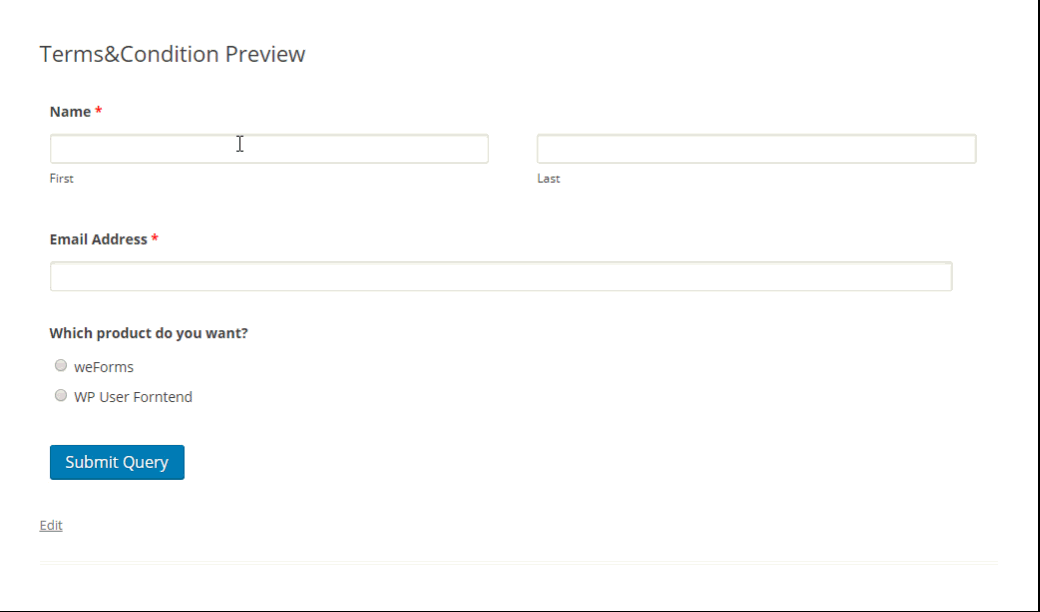 Terms & condition for each of your product is different. Mustering them all up in the same place can be confusing for both you and your user. Conditional logic can help you a lot in this area. When the user will choose their desired product T&Cs for that specific product will show up to them.
Possibilities
How you use conditional logic in weForms is left for the creative side of your mind. We just tried to give a glimpse of some simple yet clever ways to use conditional logic for you to get some inspiration.
How you use them and interact with your user base can very well give you the advantage you need over your competition.
Wrapping Up
The world is changing at a faster rate than anybody can anticipate. Modern businesses are looking for new ways to connect with their customers. In this digitization, you shouldn't forget that you can already improve the experience of a customer with the things that are already there.
People are still used to the idea of form and how to use it. weForms takes that a bit further ahead with advanced form building features. By using weForms and innovative ways to use conditional logic if you tap on that habit and provide a more user-friendly option that is easier on the eyes you will be miles ahead of the curve.
If you are interested you can see our step by step tutorial for How To Use Conditional Logic.