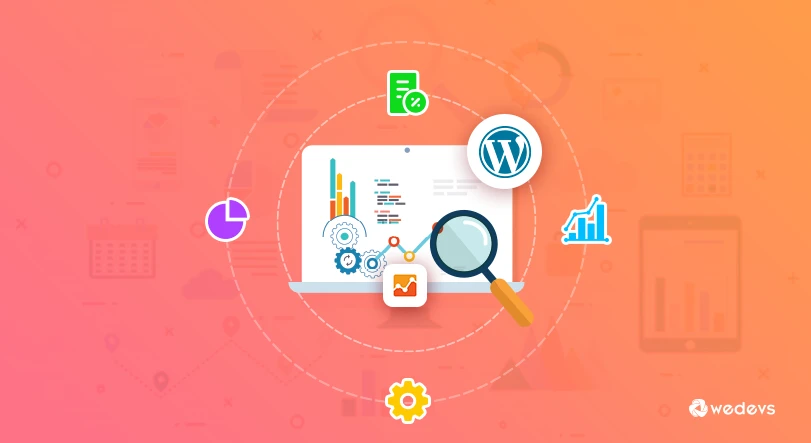 How to Add Google Analytics Enhanced eCommerce to Your WordPress Site
Google Analytics is one of the best ways to track the traffic and interaction on your website. If you are a business owner or manage a store online, you might need to find out how your products are doing. This is where Google Analytics shows you the way. You can easily keep a tab on your eCommerce metrics and find out whether you are reaching your goals or not.
Being the topfree website traffic tracking solution, Google Analytics gives you an easy and meaningful illustration of conversions, traffic, audience, site content and also user behavior. Besides that, you can easily understand where your traffic is coming from and how they leave.
For eCommerce stores, it is very important to track the conversion. Enhanced eCommerce tracking can help you with that and you can find out many interesting things about your business that would eventually aid you in the long run.
In today's post, we will show you how you can add Google Analytics to your WordPress site in the easiest way. We will also explain the process of enabling Enhanced eCommerce Tracking for your WooCommerce store. As a bonus, you will get to know about advanced tracking of your WooCommerce store and how you can use the collected data for running ad campaigns on Google Adwords!
Google Analytics Enhanced eCommerce Tracking
You might think adding the Google Analytics Tracking Code to your website will give you everything that you will ever need to track your website. However, that is not always true. Standard Google Analytics only gives you the information about your web traffic. You will be missing out on a lot of important things for your eCommerce business. Thus, adding Enhanced eCommerce Tracking is a must for every store owner.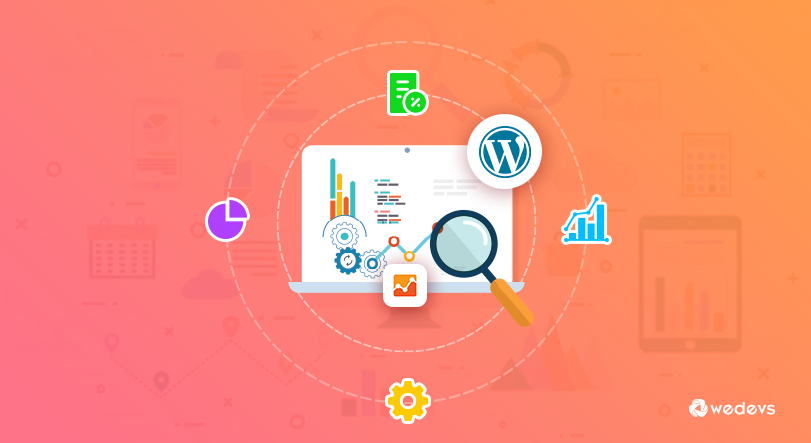 If you can successfully enable its features, you will be able to track every bit of details that you may use for preparing groundbreaking strategies for your business. You will be able to track even the smallest interactions from your store.
For WordPress users, this becomes even more easier! Enhanced eCommerce tracking is also available for WooCommerce. This makes it possible to track your WooCommerce store, products and also sales. Very neat, right?
So, let's find out how you can grab these benefits using Google Analytics.
How to Add Google Analytics to Your WordPress Site
There are many ways of adding Google Analytics to your site. We will be showing you the easiest ones here. Let's dive in.
Method 1: Editing Your Theme's header.php File
You can add Google Analytics to your WordPress site just by editing your theme's header.php file. But please note that – you will have to reperform this method every time you change the theme of your website.
Getting the Google Analytics Tracking ID
At first, collect your Google Analytics Tracking Code. For this, log in to your GA account using your Gmail ID. If you don't have a Gmail account, please create a new one.
Now, click on the Admin tab. You will find some settings. From there click on the Account name and hit 'Create new account'. Enter the required details and click on Get Tracking ID. You will be asked to agree with the terms and conditions. After that, you will get a script containing your GA Tracking code. You will have to copy and paste this script to the header.php file of your WordPress theme.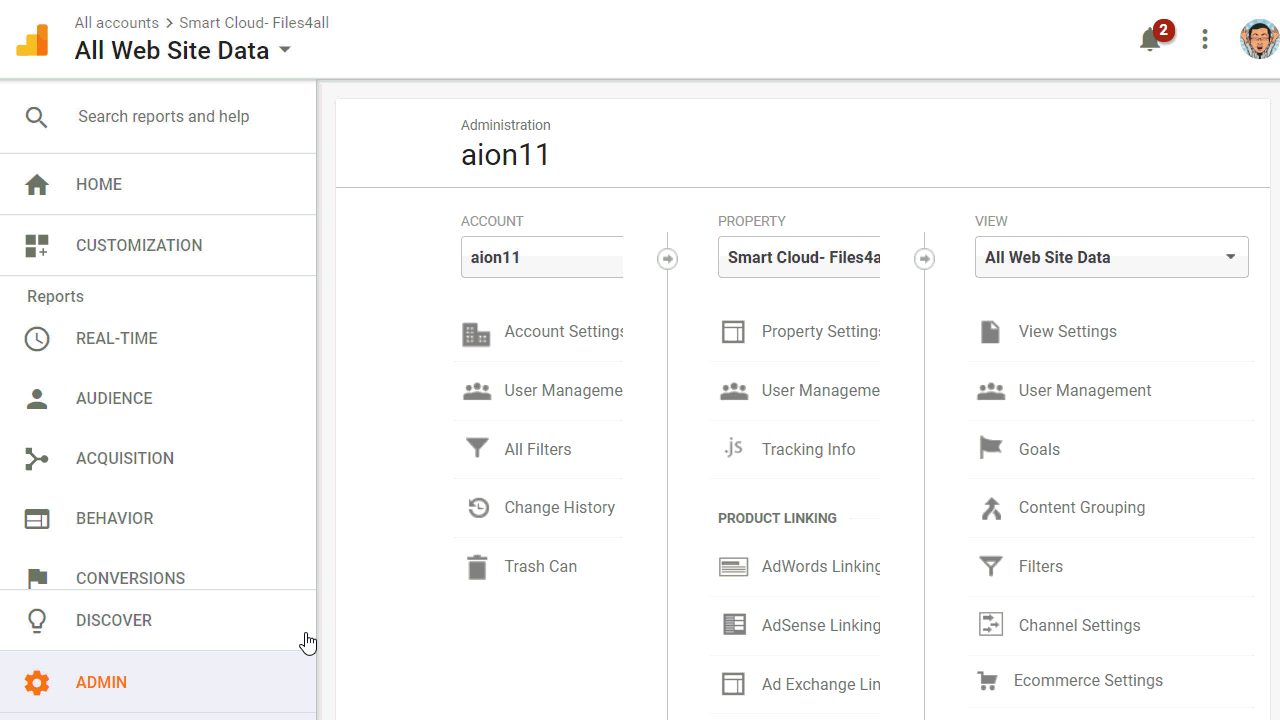 Adding the Code to Your Theme's Header
There are different ways to add the GA code to your theme's header file. You can either edit the file manually to implement the code or simply install a WordPress plugin to do the work for you. There are several plugins that can do this type of work. The most popular one is the Insert Headers and Footers.
Install and activate the plugin. Now, navigate to the plugins settings page. Put your GA code in the Scripts in the Header section. Finally, save changes.
This will connect your WordPress website to Google Analytics.
Method 2: Using A Google Analytics WordPress Plugin
If you are a non-coder or doesn't want to edit the code of your website, then you can use WordPress plugins. The blessing of WordPress is its plugins that make things way easier for you.
There are some popular and user-friendly Google Analytics plugins for WordPress. Among them, MonsterInsights and Analytify are good to go. But now you have even an official plugin from Google called Sitekit By Google to add all Google products (GA4, Search Console, etc.) to your WordPress site!
Here, we will show you how to connect your WordPress site with Google Analytics using Analytify.
Install and Activate the plugin. Analytify has an excellent UI and its functionalities are very neat. It will automatically ask you to connect your website with Google Analytics.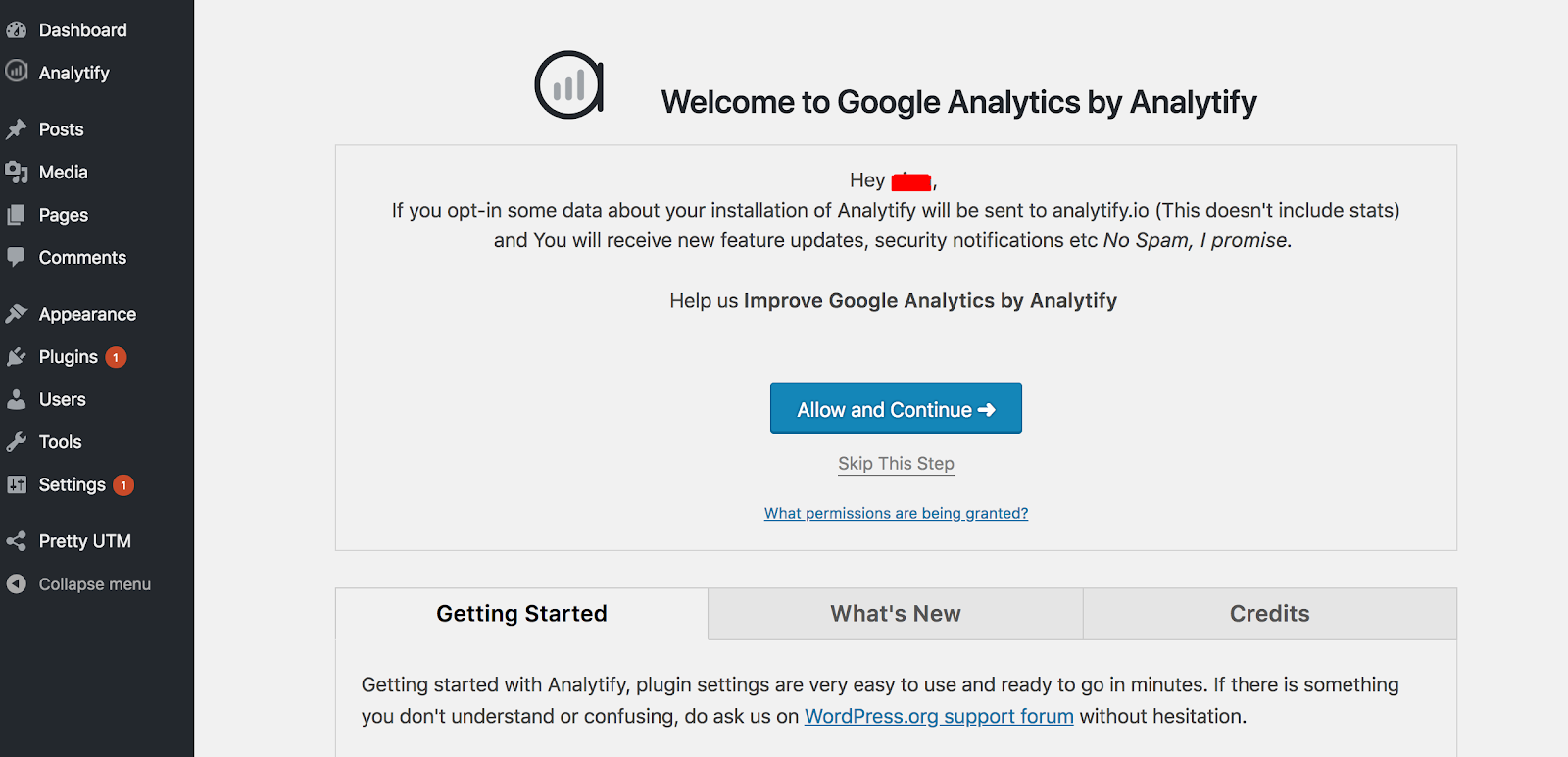 Click on Allow and Continue. You will be asked to allow access to Analytify though your Google Analytics Account. Do that and your WordPress site will be connected to Google Analytics. As a bonus, you will be able to track your data and traffic directly from WordPress Dashboard using Analytify.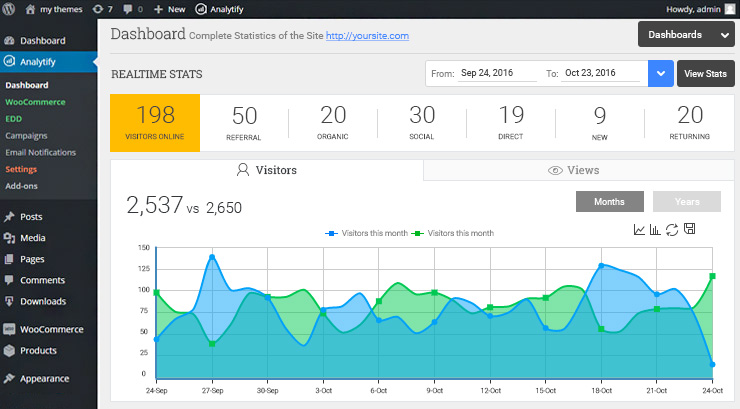 Adding Gooogle Analytics Enhanced eCommerce
If you are operating an eCommerce business and want to track different important metrics and user behavior using Google Analytics, you will love the enhanced eCommerce feature. It utilizes additional eCommerce data to help you understand the behavior of your visitors. It provides a funnel system that shows customer behavior report including where people drop off in the checkout process and indicates products that need further marketing efforts.
Google Analytics automatically integrates with WooCommerce plugin. However, enhanced eCommerce feature provides more defined data that helps in the marketing campaigns.
Let's find out how to enable this feature for your WordPress online store.
Enable Enhanced eCommerce Feature
Login to your Google Analytics account. Navigate to the Admin Settings page. From there, click on the eCommerce settings.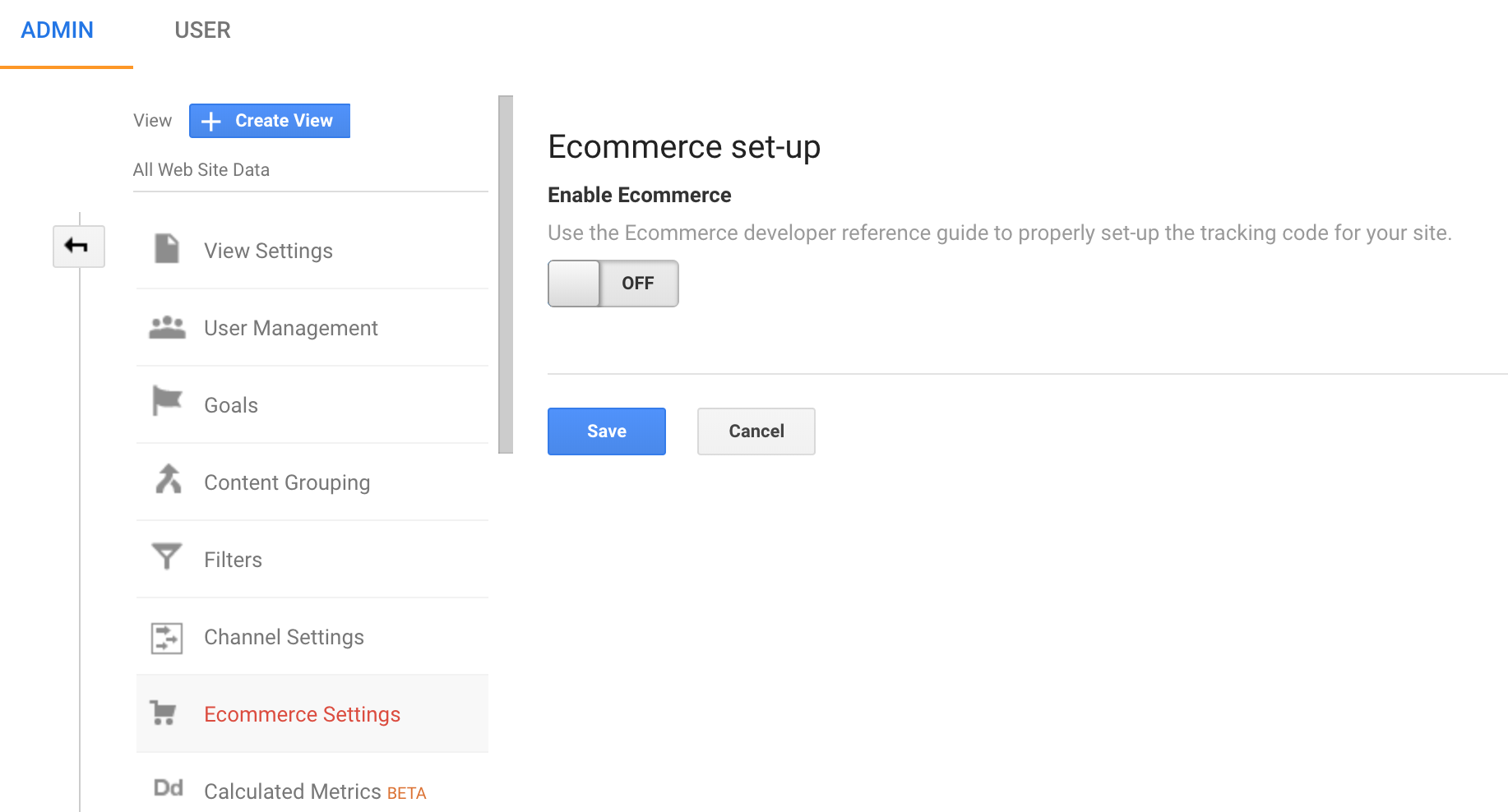 Toggle on the Enable eCommerce button. You will find some more options. Enable them if you need these features.
Enhanced eCommerce Funnel Labelling

After you enable the enhanced eCommerce reporting feature, you will find checkout labeling (funnel steps) customization. Create and name as many steps you want in the funnel. Finally, save your settings.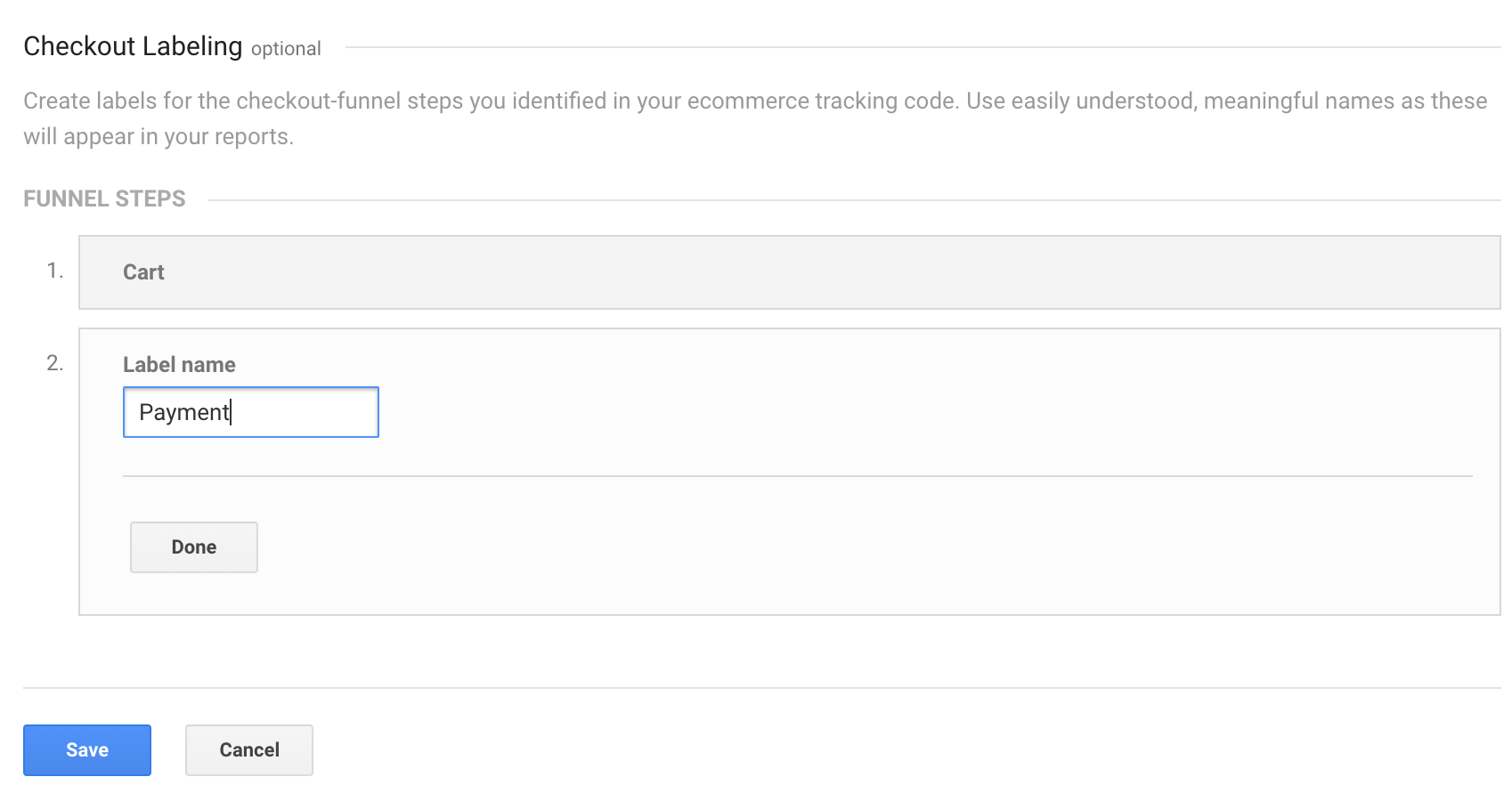 Enhanced eCommerce Reporting
After you have setup your funnel, you can track data and view it as a report. There are many additional reports that you can generate and they potentially help you to revamp your marketing strategy. We will publish a detailed blog on Google Analytics Enhanced eCommerce Reports later.
As an example, the above report shows the shopping behavior of a website that has enhanced eCommerce enabled. It shows every event that is triggered by a visitor from landing on the website to checking out a product.
Going Beyond with WooCommerce Data Tracking
For WooCommerce stores, you can easily track specific data of your store using a Free yet powerful plugin. Yes, we are talking about WooCommerce Conversion Tracking.
With it, you can easily connect your WooCommerce store very easily using this plugin. Simply, install and activate the plugin.
Navigate to WooCommerce Conversion Tracking Menu under WooComerce. Toggle on the Google Adwords feature. Enter your Adwords account ID and save. This connects your WooCommerce store with Google Adwords connected with your Analytics account.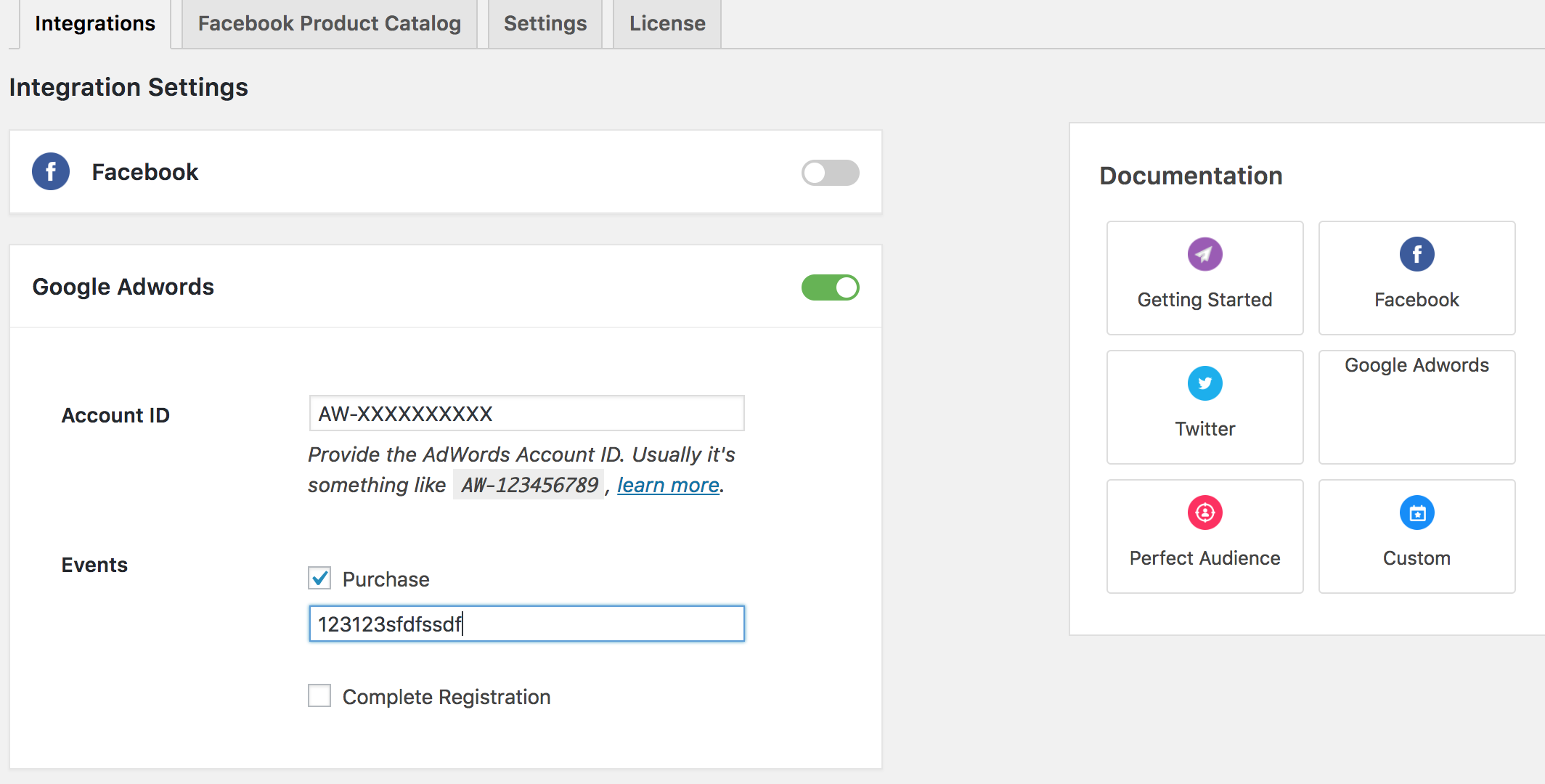 Now, you can easily track events like Purchases and Registration. This helps you to send data to Google Adwords for better retargeting.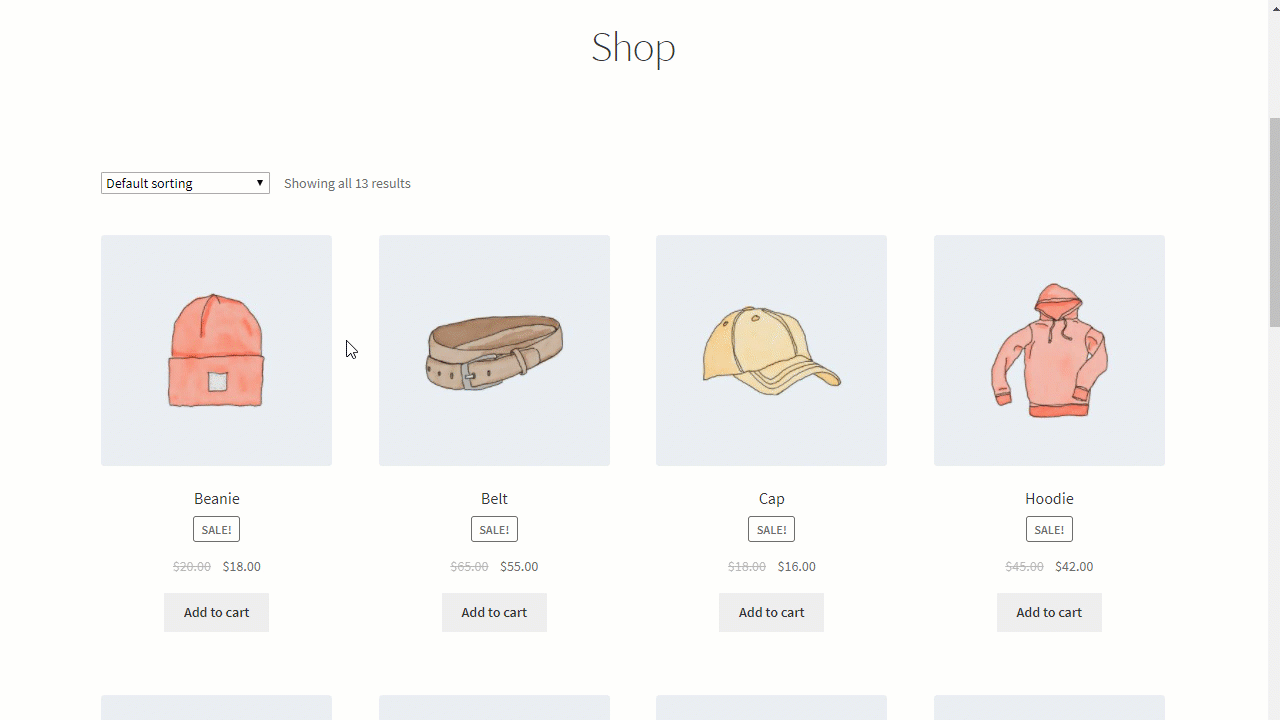 Related: How to Setup AdWords Conversion Tracking In WooCommerce Store
Wrapping Up
Tracking important data is very important in this competitive world of eCommerce. You should collect enough data for taking marketing decisions and improving your strategy. Google Analytics Enhanced eCommerce feature is a good way to collect these type of data and generate reports for future use.
If you have followed the steps mentioned above, you will be able to connect your WordPress site to Google Analytics and also get the Enhanced eCommerce features. We hope it will help you to prepare more effective strategies and make your WooCommerce store a successful one in no time.
If you have any suggestions for experience on Google Enhanced eCommerce, do let us know in the comments.