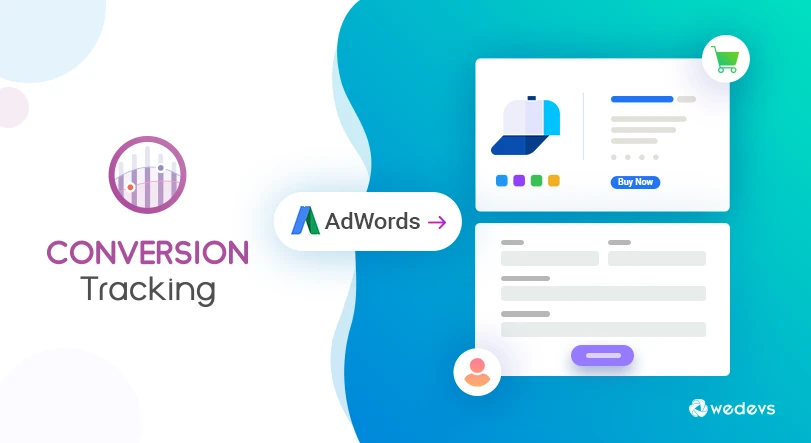 How to Setup AdWords Conversion Tracking In WooCommerce Store
Mediocre conversion data will just not be enough when you want to grow your business to greater heights.
Businesses that advertise their campaign in the search giant Google claims that for every $1.60 they spend, they get back $3 for your investments [source]. That's an ROI of 180%.  For any e-commerce business, those are huge numbers if they want to reach their customers on a larger scale.
But the catch is you need to target the right customers. For that, you need conversion data that holds the most value for your business.
A Short Description of Google AdWords
Google AdWords is an advertising platform by Google that enables its customers to show ads that will show up in its search queries. It can be in the form of promoted Search Ads, Display Ads, Video Ads in their video sharing platform Youtube or application Ads that show up in the android apps.
Customers need to bid for a search term that they are interested in. The more popular the term is the pricier it gets.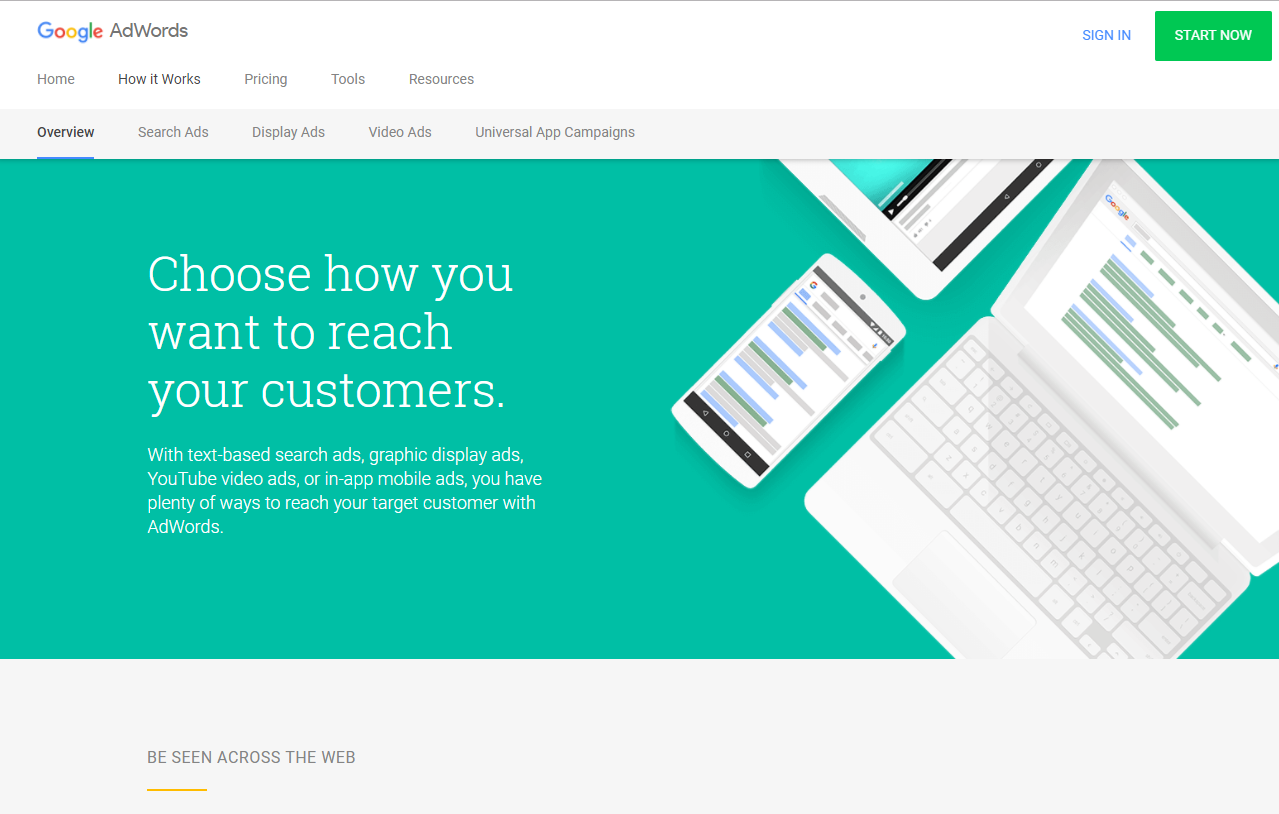 You will be able to learn more about Google AdWords and how to get started with it from here.
Features Of WooCommerce Conversion Tracking
WooCommerce Conversion Tracking is a WordPress plugin that makes the process of tracking conversion data as easy as possible. With its simple user interface, it is as easy as just copying your pixel ID from the platform and start tracking your conversions.
If you want a hands-on experience, it is absolutely FREE. You get to track conversion data of
Products that were added to cart
People who have initiated checkout
Those who have purchased from you
Users who successfully completed registration in your marketplace
Viewed a specific product*
Viewed a certain product category*
Searched for an item to but in your store*
And more
Note: Marked events are only available only in the PRO version only
It supports five popular ad platforms including Facebook, Twitter, Google AdWords, and the popular retargeting platform Perfect Audience.
Google AdWords Support
Adding your Google AdWords to your WooCommerce store is super easy. Simply copy paste your "Account Id" that you can get from your Google AdWords account and you are good to go.
There are two events that you can track. Those who have successfully completed a registration on your store and create a profile. And purchased a product from your site. You need to enable these events separately and include the "Purchase label" alongside them.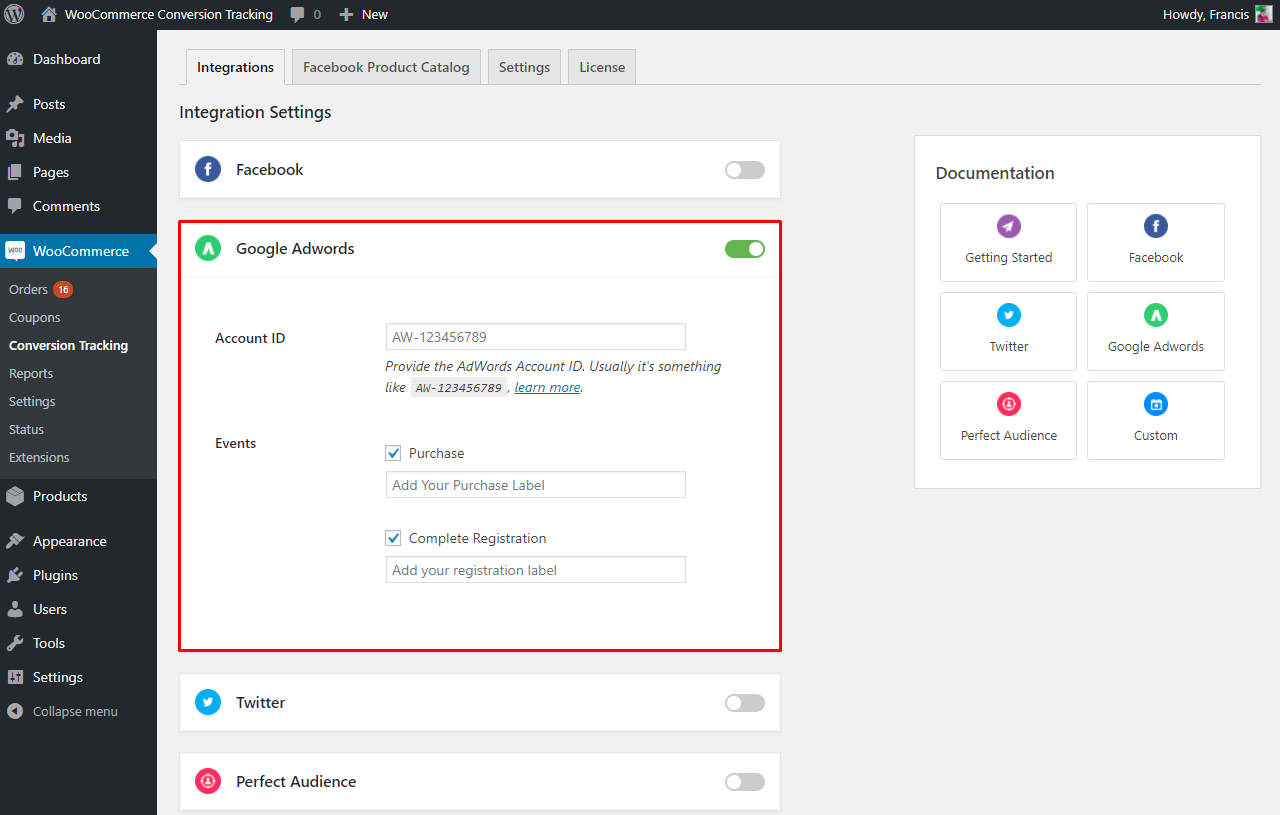 You can learn more about how to set up Google AdWords from the official documentation.
An Example Of Tracking Conversion
An example might make it more clear on how you can track conversion data that really matters. First, you need the Account ID for Google AdWords. You can find that in your Google AdWords conversion settings.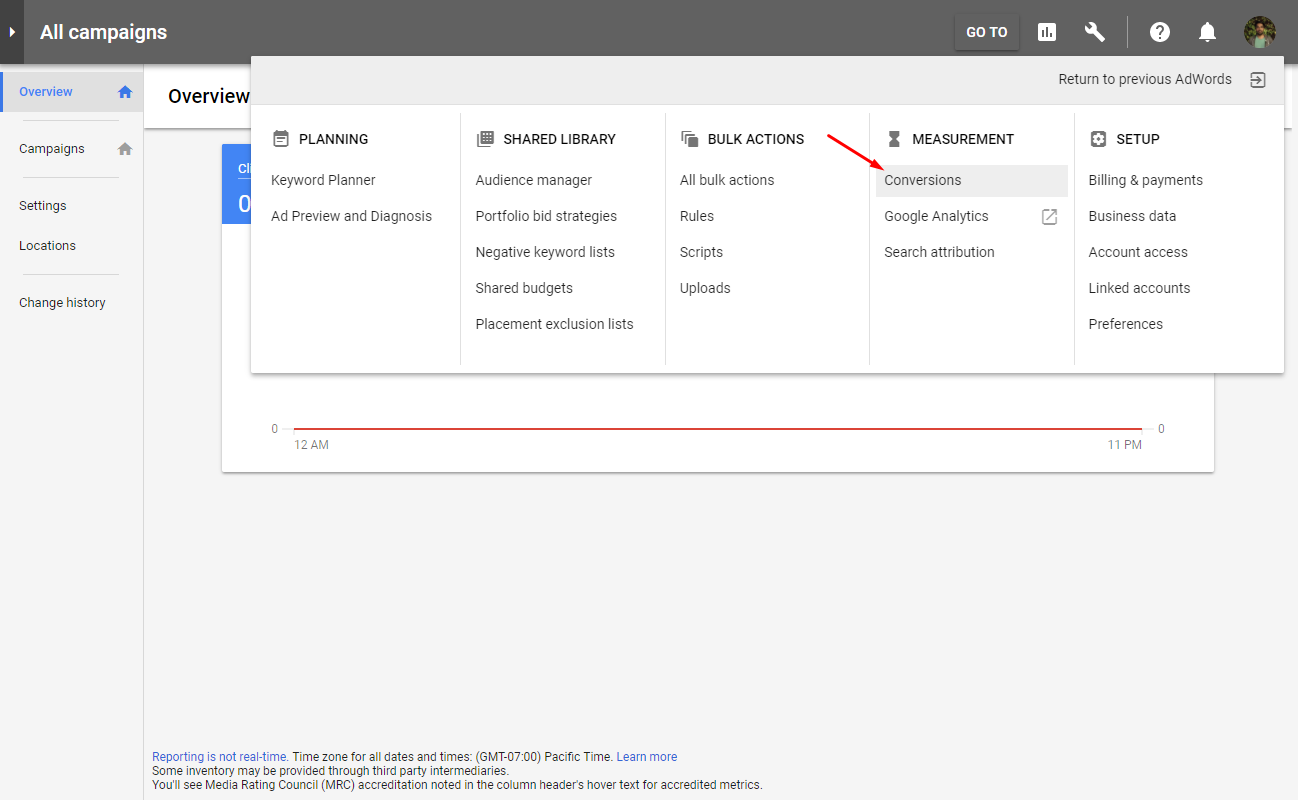 There create a conversion with the settings that you want. Then click done and you will find the Account Id in the "Add the tag to your website code".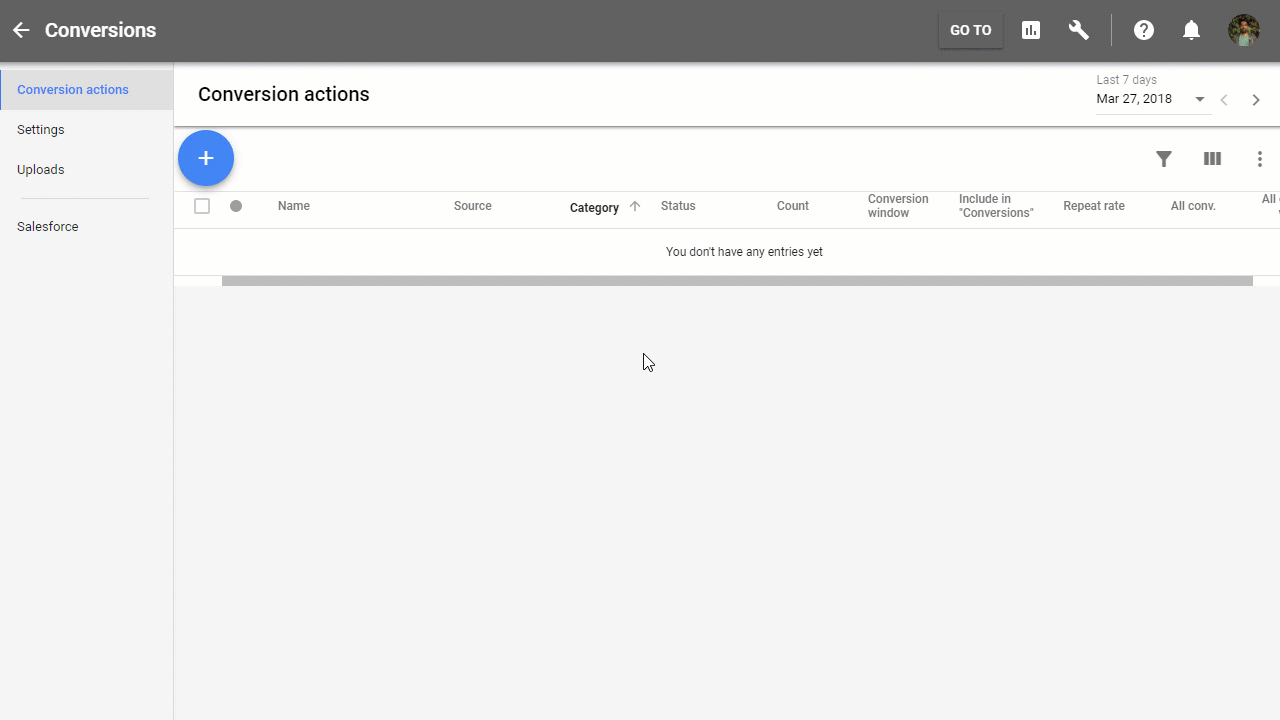 Simply copy the Account ID to WooCommerce Conversion Tracking and set the "Purchase label" you will get, to the Purchase Label field. You can learn more about this from here.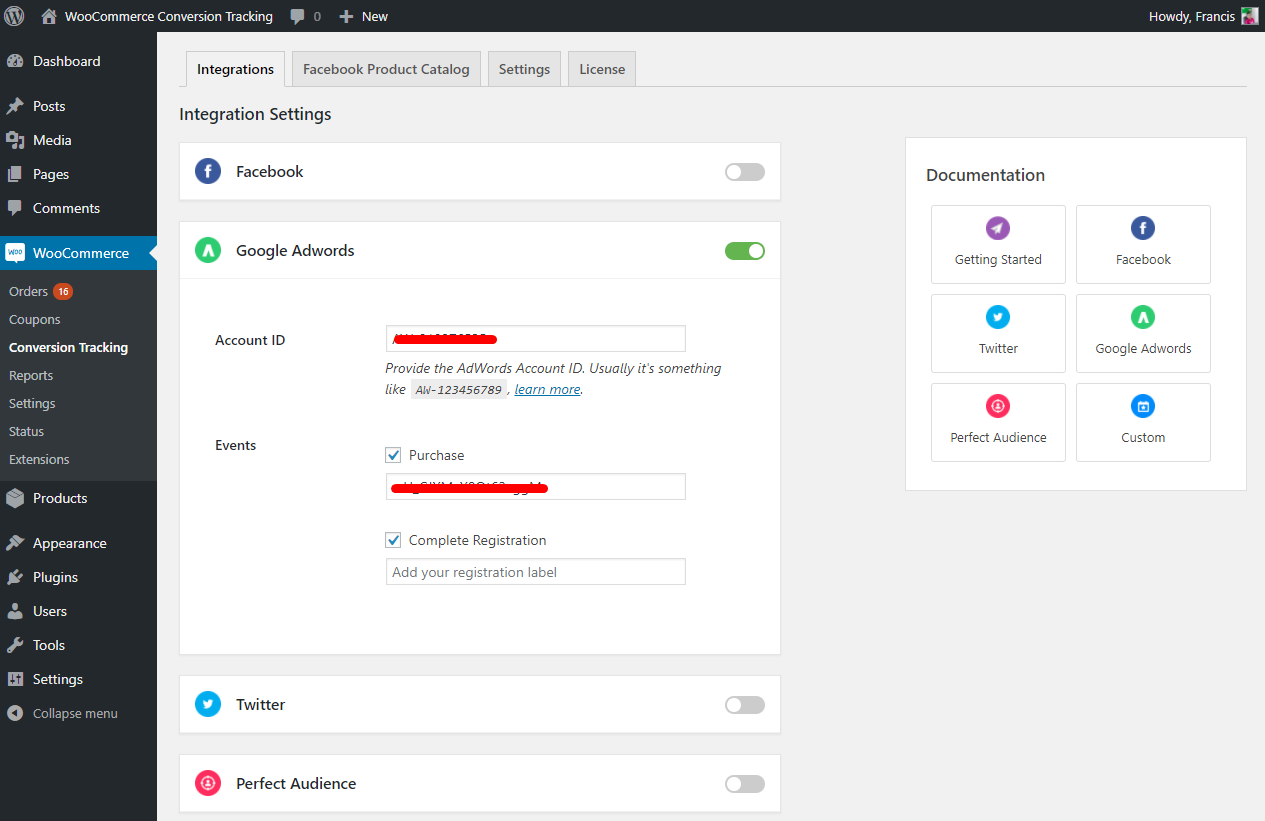 You will start receiving the conversion data for people who have purchased a product from your store in your Google AdWords account. An event will be triggered for successful registration and purchase. It will send that conversion data to Google AdWords.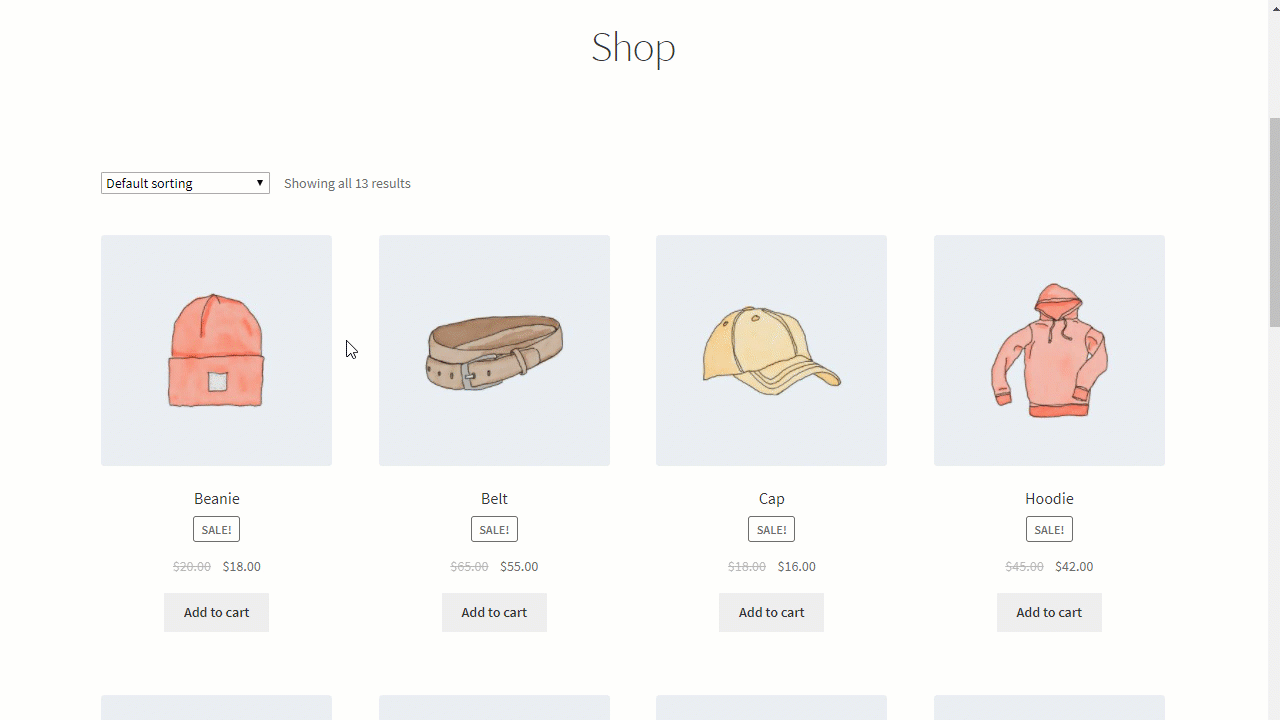 You will be able to use the event conversion data any way you like. You can use it for retargeting that specific buyer with related products or use it in Google Analytics.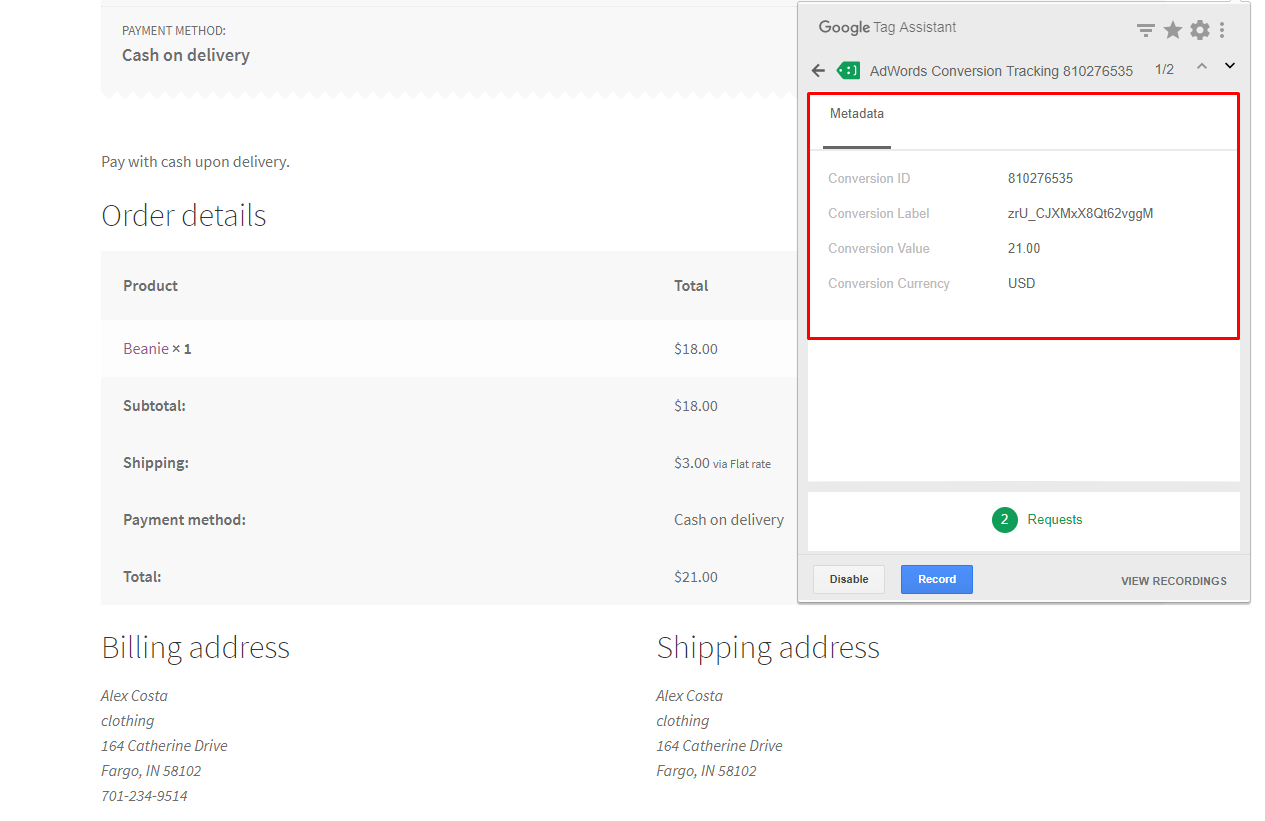 Interested To Learn More
Just targeting those people who have stumbled upon your store website while looking for something is not a great remarketing strategy. When it comes to buying your product they are not the most suitable.
But those who have registered are the key. They have successfully purchased a product and are a great untapped are that you should take advantage of. Showing them products relevant to the one they purchased can be really beneficial for your business.
WooCommerce Conversion Tracking's built-in event tracking feature for Google AdWords will enable you to target those specific people.
You can learn more about what other great events and platforms this plugin supports from the official site.