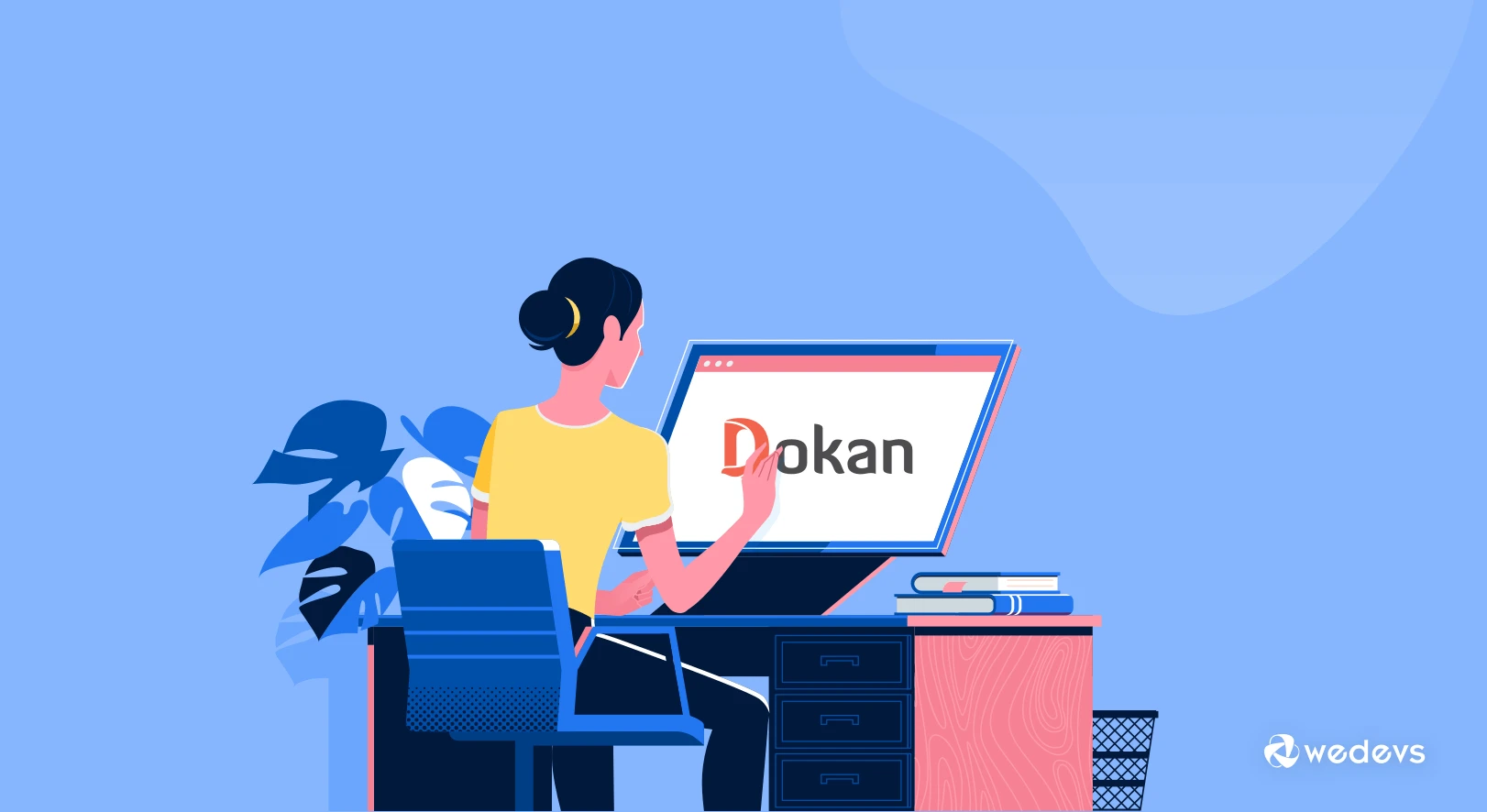 10 Reasons to Use Dokan for your Next Multi-vendor Website
Multi-vendor website project is becoming very popular day by day. After watching successful multi billion dollar business by Amazon, ebay, esty etc in short time period many other companies or even small local community based businesses are now interested to invest on this kind of business model. If you are familiar with e-commerce and WordPress then you should be able to manage a multi-vendor site based on Woocommerce, isn't it? And, to make it more easier for you weDevs introduces Dokan-theme.
So, let's take a look at just how Dokan theme fits the bill for budding online multi-vendor websites.
1. Based on WooCommerce!
If you are familiar with WordPress then there is 99.9% chance that you are familiar with WooCommerce. Launched in late September 2011, WooCommerce now supports a sizeable slice of the ever-growing e-commerce pie, boasting over 4.4M downloads from across the globe. It is the most stable e-commerce plugin for WordPress and that is why Dokan theme is completely based on it. Dokan supports all the payment gateways which works seamlessly with WooCommerce. So, it gives you a big feature to choose your own gateway for your multi-vendor website easily.
2.Huge Flexibility
Perhaps one of Dokan's biggest benefit to eCommerce newcomers, is that vendors using the platform can exercise a whole lot of flexibility with their products, without having to know too much about the technical side of things.
Products can be categorized, given sale prices, create coupons, own shipping price, independent attributes, and more. Additionally, their stores are capable of selling physical, virtual and downloadable products. Moreover, they can manage everything from their own Dashboard.
3.Vast Customization Options
Dokan is open source and written by following WordPress standard code structure. So, there are plenty hooks available to make it compatible with any other WordPress plugin and theme. If you are willing to use your own style, design or layouts – you can easily manage that by using a child-theme of Dokan or can create one by yourself.
4. Professional Yet Simple
We always try to keep "look and usability" in our first priority list. So your users will have more ease using your frontend and you too will feel better in our settings panel. All of the features are built in and all the settings are inside one simple menu. So there is less space to get lost or to be confused. You won't need a single plugin to get the full functionality. Yes, we have some add-ons for you but they are optional to get additional features.
5. Analytics Made Easy
You and your seller both can see all of their information in one single place. We have made a detailed dashboard for the sellers and the admin. So you can view your total sales for the month, new orders, pending orders, completed orders, total revenue and many more from one single page. And to make the data more easy to understand, we decided to display the data through chart's and bars.
6. Add-on Gallery
You will get to see the available add-ons right from your admin panel. So you'll get to know about all the latest available add-ons inside your site. Don't need to visit our forum, site or Facebook page for updates. We will deliver everything on your dashboard.
7. Room For Growth
We're WordPress lovers and we respect and adore the standard coding and maintain well documentation inside the codes. So it's easy for your noob developer to understand what are we doing in our codes. And the best thing is, we have placed plenty of hooks, filters and action; so it's highly customizable.
8. Seamless integration with your WordPress Theme
A simple truth: people don't buy from unprofessional-looking stores. So don't settle for an e-commerce system that doesn't give you full control of the look and feel of your online storefront.
9. It's a plugin inside a theme
An interesting thing about Dokan is, you're getting a theme and a plugin both in one bundle. In a way our Dokan theme provides functionality of a Multi-Vendor plugin and professional look of an e-commerce theme. And it's child theme compatible too. So you can change its look just with a single CSS file.
You'll be happy to know that we're soon releasing Dokan as a plugin! That means you can settle for any WooCommerce-supported theme while still enjoying all the features of Dokan theme — by installing the Dokan plugin.
10. Made by weDevs
Each and every customer of ours know that we're always dedicated to them. We always try to provide support as early as possible. We maintain detailed documentation about our products and value our customers ideas and requests.