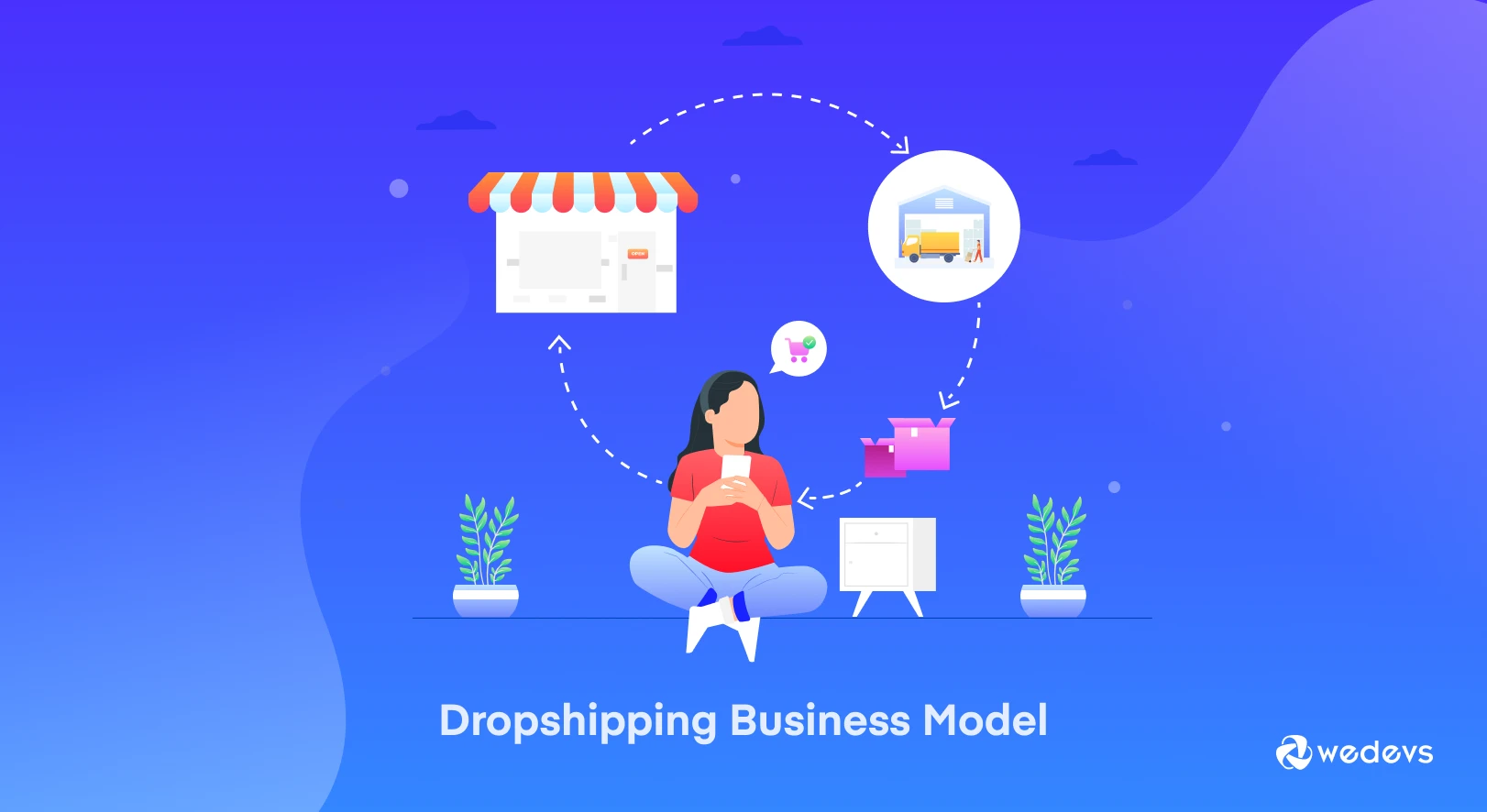 Dropshipping Business Model: All You Need to Know (2023)
Dropshipping is a revolutionary new business model. It has indeed changed the way many eCommerce entrepreneurs operate nowadays.
Due to the fact that it's possible to get your product directly from the supplier, set your own price, and keep all of the profit, dropshipping has grown to be one of the most popular eCommerce business models in the recent past.
It is safe to say that this model has become one of the most popular business models for eCommerce companies. It has happened mostly as it minimizes upfront costs and allows people with no inventory to start their own online store.
With the successful application of this business model, companies are able to generate revenue by providing an intermediate service that connects manufacturers or distributors with consumers.
In today's post, we will be discussing everything that you need to know about the dropshipping business model.
You will also get to know how this model works in eCommerce. You will learn the pros & cons of dropshipping, how to get started with this model in a few easy steps.
Lastly, there will be some idea of how some top brands are successfully utilizing this model to a great effect. Along with that, you will also know the future prospects and challenges of this business model for eCommerce industries.
So, by the time you finish reading, we are hopeful to have you enlightened with the overall concepts of dropshipping business model and how it really works for the benefit of the eCommerce business.
So let's dive into it now, shall we?
What is Dropshipping?
Dropshipping is the process where seller lists their products online without keeping an inventory. The seller has a contract with a supplier. When a customer places an order, the seller purchases the product from the supplier who then ships the product directly to the customer. Basically, the seller works as a middleman between the buyer and the supplier.
What is a Dropshipper?
A dropshipper can be a person or a business that uses the dropshipping model to buy inventory from third-party suppliers and fulfill orders. They don't do warehousing and ship products to the customer.
Let's say you have a t-shirt business. You list different types of t-shirts on your online store or marketplace. When a customer places an order, you purchase that t-shirt from your supplier and tell them to ship the product to the customer directly.
As dropshipping relies on a third-party supplier, the operation may need dozens of employees or only one business owner.
How Does Dropshipping Business Model Work?
Dropshipping is a business model for eCommerce sites where the company doesn't stock the products they sell. Instead, the company relies on a supplier to deliver its products directly to customers.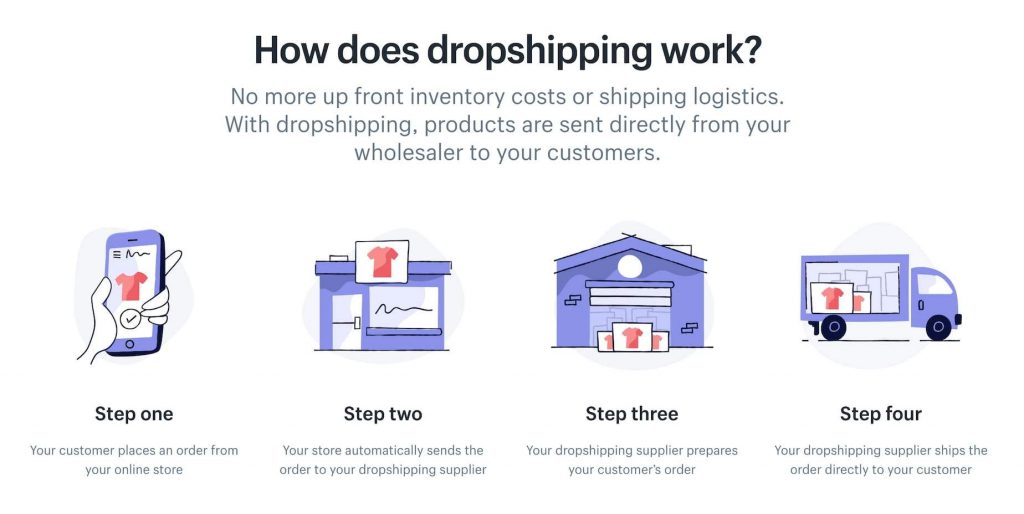 In simple words, in the dropshipping business model, an eCommerce business will take orders from customers and then either buy the product for the customer from a wholesaler or retailer. Or sell a product to a wholesaler/ retailer with a contract that includes a provision that they will not be responsible for the shipping of the order.
Moreover, dropshipping is a type of eCommerce business model that can benefit entrepreneurs as it allows them to focus more on marketing their products rather than handling any other part of the business.
In the past, an entrepreneur would have to invest time and money into shipping physical products to their customers. With dropshipping, an entrepreneur can advertise for a physical product from an online store, buy it from a wholesaler, and have it shipped directly to the customer without the entrepreneur ever needing to handle the physical product.
Key Factors that Can Make or Break Your Online Business – A Look at the Pros & Cons of Dropshipping
No doubt dropshipping is one of the best methods to start an online business with little-to-no investment at all. It can be cost-efficient and time-efficient for new entrants in this field.
However, there are also some disadvantages to this type of business model, such as not being able to offer customers an instant gratification experience and having to pay for shipping on all orders. Some of the other common pros and cons of dropshipping are mentioned below:
Pros of Dropshipping
Dropshipping has many advantages. It is one of the easiest and risk-free ways to start an eCommerce business.
And it requires less initial investment and overhead costs than other methods of eCommerce store building. It also allows you to tap into the highly lucrative world of Amazon while keeping your own brand and product mix while working on your own terms. Apart from these benefits, this business model has the following perks:
The company never physically handles the product, which reduces the risk of lost or damaged inventory.
Costs associated with dropshipping are much lower than those of wholesaling or retailing.
Dropshipping is a viable option for businesses with limited resources.
It requires less upfront investment because products are sold as inventory as opposed to products being sold as capital.
Dropshipping enables a business to react quickly to changes in its operations.
Cons of Dropshipping
Dropshipping requires an initial investment
The company is at a higher risk of going out of business
If the supplier stops supplying the item, the company will be forced to find a new supplier
If the supplier goes out of business, the company will be forced to find a new supplier
In order for dropshipping to work, the company needs to have a high inventory turnover rate
How To Build A Successful Dropshipping Business In 6 Steps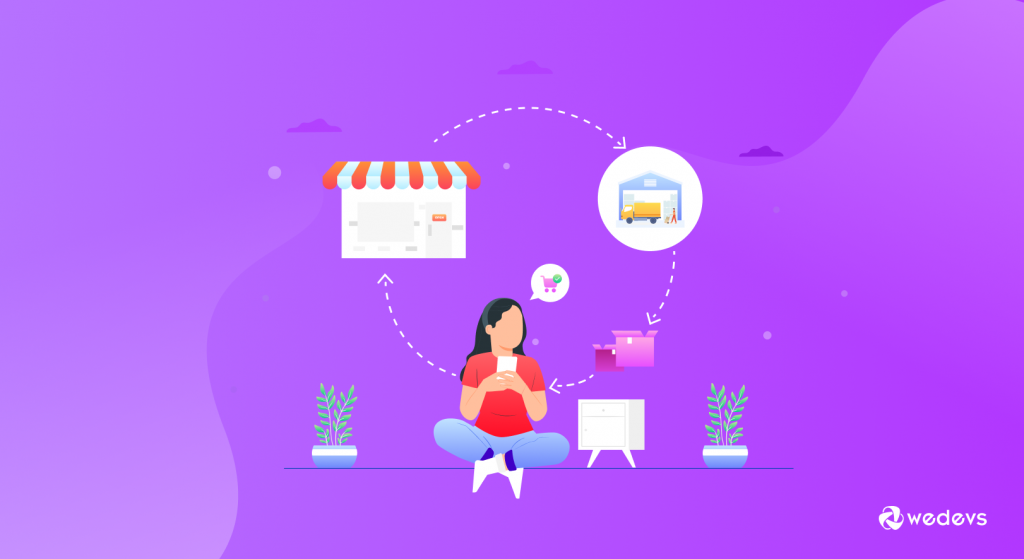 As it is quite clear that Dropshipping is an ideal business model for people who have ideas but don't have the time or money to get their own product manufactured. It also offers a great opportunity for entrepreneurs who want to start a business but can take a low-cost approach that doesn't require them to invest in inventory or take on debt.
The main idea of dropshipping is that you sell other companies products and use their warehouses as your own – taking only the profit from the item's price without having to carry any risk of loss from stocking the items yourself. but what are the key steps to follow for building a successful online Dropshipping Business? Let's find out the steps below:
Step 1: Choose the Right Niche for Dropshipping Business
To start off, the niche you select needs to be laser-focused and it needs to be something that interests you.
Your product range should be largely focused on a specific interest or area of knowledge because if one isn't passionate about it, they will be far more inclined to become discouraged due to the amount of work it takes to successfully scale a dropshipping business.
Step 2: Conduct a Detailed Competitor Analysis of Those Who are Already in this Business
Do not focus on the products with no competition because you are not the only one competing for these products.
There are already retail giants such as Walmart and Amazon trying to sell them. You want to find products that already have demand before trying to sell them. This is where a lot of potential dropshippers go wrong because they look for a product that has little to no competition. That's a sign there isn't a demand for that particular product.
Step 3: Find a Reliable Supplier Who Will be Able to Fulfill the Delivery Commitment
As a dropshipper, it's important that you identify the right dropshipping suppliers from the beginning. Investing in these relationships will help ensure your success as a drop shipper so take the time to conduct proper due diligence and select a supplier with whom you can build a long-term relationship!
As a dropshipper working with suppliers abroad, communication is absolutely essential so be sure to ask questions to ensure they have someone who can properly serve your needs.
Step 4: Get Yourself Hosted with a Scalable eCommerce Website
There are many options to choose from when it comes time to create an online platform for your business. The simplest solutions like Shopify take the least amount of time to set up and offer plenty of tools to help increase sales.
There are two ways to build a website when you use the drop-shipping model. You can either use an eCommerce package with in-built tools like Shopify, or you could approach web design and development companies who specialize in custom solutions in order to get something more tailored to your needs.
Step 5: Make a Fullproof Plan to Acquire Customers
Having a great product and a pretty decent website is great and all, but it's nothing without customers looking to buy. Without people buying your product or service you don't have a business – so we'd better get on with what we can do something about!
There are multiple ways of attracting potential customers, but the most effective option is to start up a Facebook advert campaign. This will enable you to generate sales and revenue right from the start which can contribute towards quick scaling.
Facebook allows you to place your offer directly in front of a highly targeted audience which gives you the ability to compete with the largest brands and retailers immediately as they will be forced to take notice of you too.
Step 6: Track and analyze all the key data and metrics to optimize your business
If you want to grow your business, it's important to track and analyze every aspect of your customer acquisition channels.
This includes Google Analytics traffic and Facebook conversion pixel data if that is the main driver of the consumers who are converting into customers for you. Tracking performance enables you to learn where consumers are buying from because this will ultimately allow you to scale what works, and eliminate what doesn't.
That's it, follow these key steps and you are all set to build a successful e-business instilling the dropshipping business model.
Also read: Complete Guide on WooCommerce Shipping Method
Strategies to Grow Your Dropshipping Businesses
First of all, you need to know that it will be quite hard to start your own dropshipping business without any financial investments.
There are some exceptions like if you already have a website or if somebody will lend you the money for the beginning. But in most cases, it is not enough just to invest your time and energy into establishing a profitable dropshipping business.
So how can one grow their dropshipping businesses? The answer is quite simple – by spending money on advertising and marketing activities. This way will be the most expensive one but also the most effective because it will bring traffic to your store and potential customers. However, this option is not available to everyone and only those who have the funds available should consider it. If that's not you, then there are other ways of doing that.
In order to grow your dropshipping business there are several things you need to do like:
Looking for a supplier
Finding a platform
Finding a niche or industry
Choosing products and placing them on your site
Challenges and Scalability Option of Dropshipping in eCommerce Business
There are a number of challenges that come with dropshipping, including the inability to control product pricing and the inability to control supplier quality.
Dropshipping also doesn't have an easy way to test products before they are sold, which can be a problem if the product is not what customers expected.
Being one of the most popular e-commerce business models out there dropshipping has been around for more than 10 years and is still growing in popularity. Though it is not a scalable business model in the traditional sense, it offers its own benefits that make it a great option for some entrepreneurs.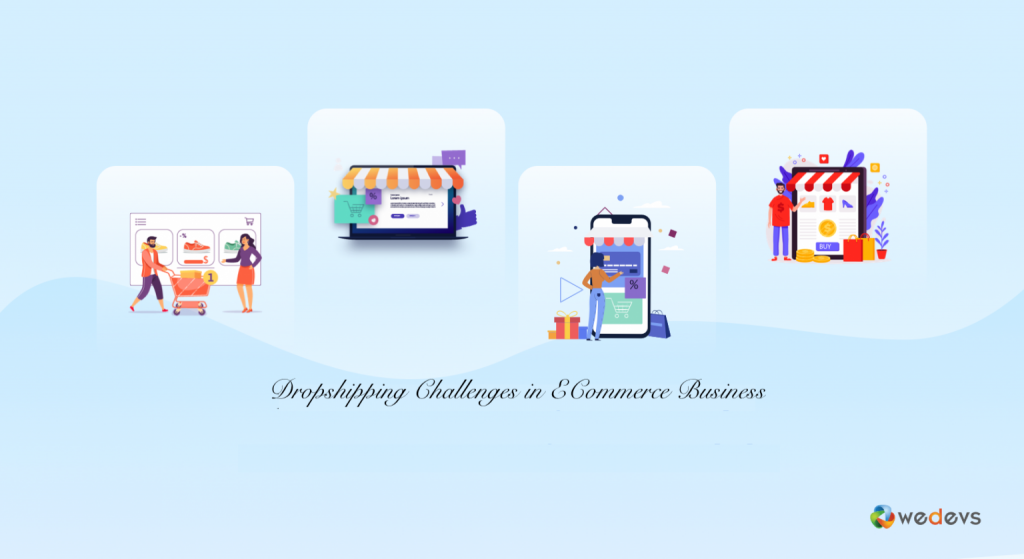 In the real sense, it increases competition and potential profits because anyone can open their own store and start selling products right away.
However, the downside to this model is that if you don't sell anything, it will take a long time to recoup your initial investment, and if you stop selling, then your inventory will just sit there and only be worthless as time goes on. But the bright side is that it doesn't require any upfront investment in inventory.
Since dropshipping is a business model where dropshippers don't need to carry any products, and the orders are fulfilled by one or more suppliers. Dropshipping can help you focus on your expertise and bring efficiency into your business.
Some Top Brands Using Dropshipping Business Model To Their Benefits
Now if you are a new e-commerce business owner and looking to include the dropshipping business model on a small scale then you might want to check out these popular sites that utilize the dropshipping business model to a great effect:
AliExpress
Amazon
GoTen
Worldwide Brands
Thomasnet
Wholesale Central
BangGood
ChinaBrands
DHGate
Also read: Top Business Branding Ideas To Consider For Business Growth
Dropshipping Most Common Questions Answered!
Is dropshipping difficult or expensive to set up?
– No, it is really easy to set up with almost zero to very minimal investment.
How do I Find Suppliers for My Dropshipping Business?
– These days, finding suppliers is no longer a problem. There are tons of suppliers out there, and you can find them through your social networks like Facebook or Google+ or LinkedIn, or by visiting their websites.
Other than that, you can also find suppliers through online marketplaces like Alibaba. For example, you can search for the product you want to sell on Alibaba, then you can contact the suppliers that offer that product.
Additionally, you can search for wholesale suppliers on Google or Yahoo, or you can always visit Tradekey. It is online trading leads marketplace where you can find suppliers by looking for the products you want to sell, or by searching for the manufacturer. Nowadays, trade shows are another good way of finding suppliers. You can find lots of suppliers at trade shows, and lots of suppliers attend trade shows.
Can You Use Dropshipping with Amazon?
– Yes, Amazon is hybrid, it supports both dropshipping transactions as well maintains its own warehouses to stock and ship its own product line.
Is Dropshipping Legal?
– Yes, It is absolutely legal, and e-commerce giants like AliExpress and Amazon have dropshipping facilities for their e-commerce business growth.
How do I Make Money with Dropshipping?
– There are two ways of making money with the dropshipping business. One way is to decide on a niche, starting with the least competitive items. This way, your competition will be low, but with low competition comes low product variety, with most companies offering the same item, with the same value proposition, at the same price.  
The second way is to decide on an item you want to offer, research the market, find out the items with the most demand, with the most valuable margins, and with the most valuable recurring customers.  This way, your competition will be high, but with high competition comes higher variety, with many companies offering many different items, with many different value propositions, at many different prices.  By finding demand and valuable items, you will be able to set up a business to run for a long time.
Related: 15+ Regular PayPal FAQ for Online Marketplace Owners
Looking Ahead In The Future Of Dropshipping And Its Opportunities in E-Commerce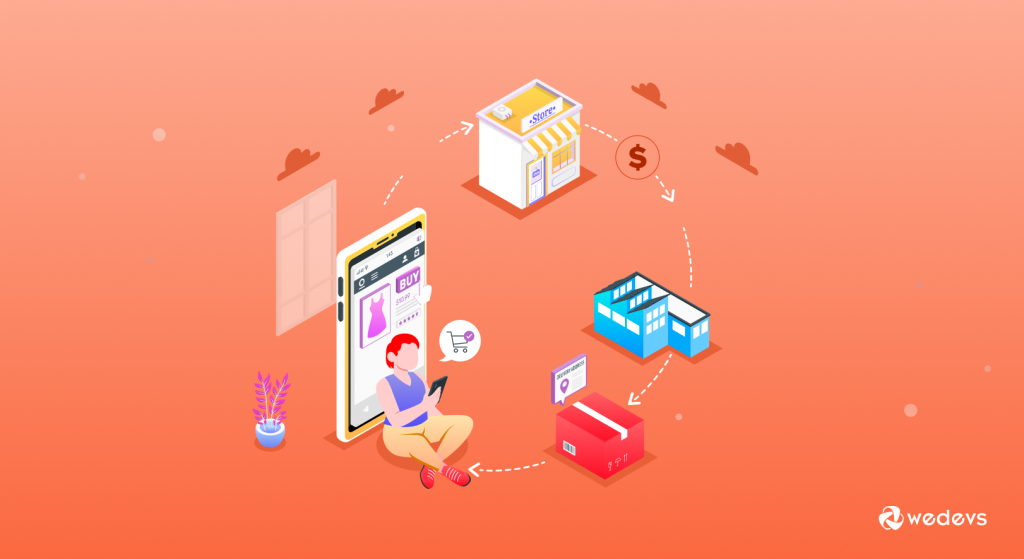 By now you have probably already got the idea as to why Dropshipping is one of the most popular business models for new entrepreneurs today. Especially with the emergence of more powerful, easy-to-use online platforms, it has become easier to establish an online store and start a dropshipping business with little or no investment.
Moreover, the convenience of fulfilling the orders simply by emailing the dropshipper who will ship out the order on your behalf indicates towards infinite freedom that this business model can bring to its users.
With the rise in popularity and the simplicity of its usage, the future of dropshipping seems brighter than ever. Not to mention the cost-efficient method of its business operations that brings endless opportunities to the e-commerce site owners. More essentially it allows entrepreneurs to avoid the risks associated with product storage.

Due to this business model being easy to set up, not requiring any upfront investment, and free to use for everyone, opportunities in expanding the eCommerce business opens up to a great extent.
Now eCommerce business owners can spend a little extra on marketing the products on social media or other ad platforms rather than needing to worry about the stock & delivery management of the ordered products.
This just shows how dropshipping is ready to enroll in continuous opportunities in eCommerce all over the world that no one can turn down or deny. And no doubt from looking at some of the recent trends, it seems that there will be more opportunities in eCommerce emerging for dropshipping and its business model in the future.