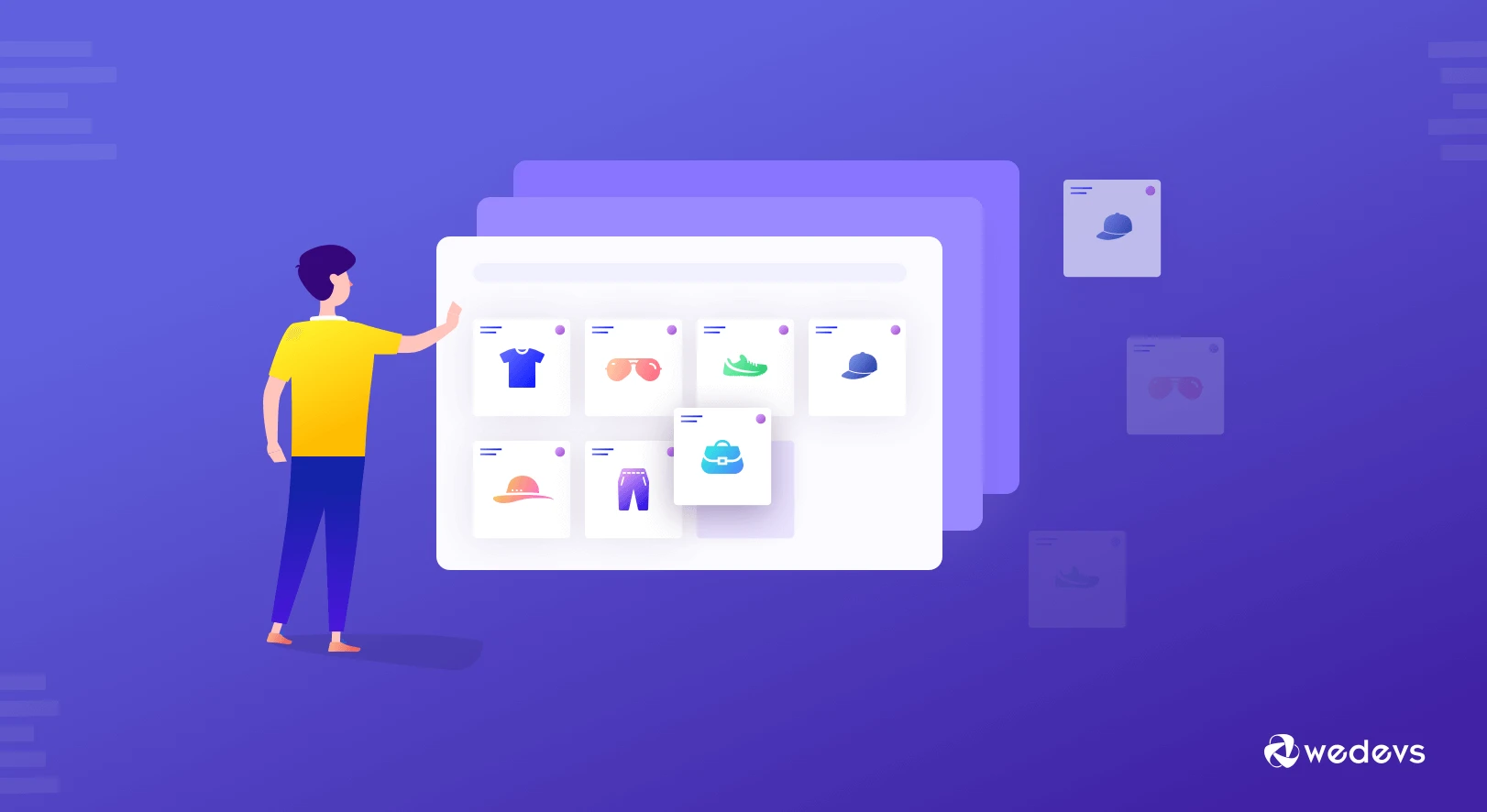 How to Choose A Perfect WordPress Marketplace Theme
A modern, responsive, and stylish theme can scream your brand loudly to the globe. Nowadays it's very natural to get confused about picking the right WordPress marketplace theme for your online business as you have a wide range of free and paid options in front of you. But it's important to choose the theme carefully that can match your business scheme and satisfy other functionalities.
For an eShop, outlook matters a lot to attract their consumers and drive massive traffic to the site. It is also important to keep the site browsing smooth and simple that customers can transaction easily.
As an online business owner, you should know how to choose the best WordPress theme that will give a better user experience within 15 seconds to your visitors.
In order to transform your WordPress site into a customizable eCommerce store, WooCommerce is the best plugin option. It is easy to configure and optimize to run an online business successfully. Furthermore, you can boost up your earnings by converting a single online shop into a broad marketplace.
In today's article, we will light up the things you should consider before selecting a marketplace theme and present the best 7 themes for your WordPress Marketplace.
Why It's Important to Choose The Best WordPress Marketplace Theme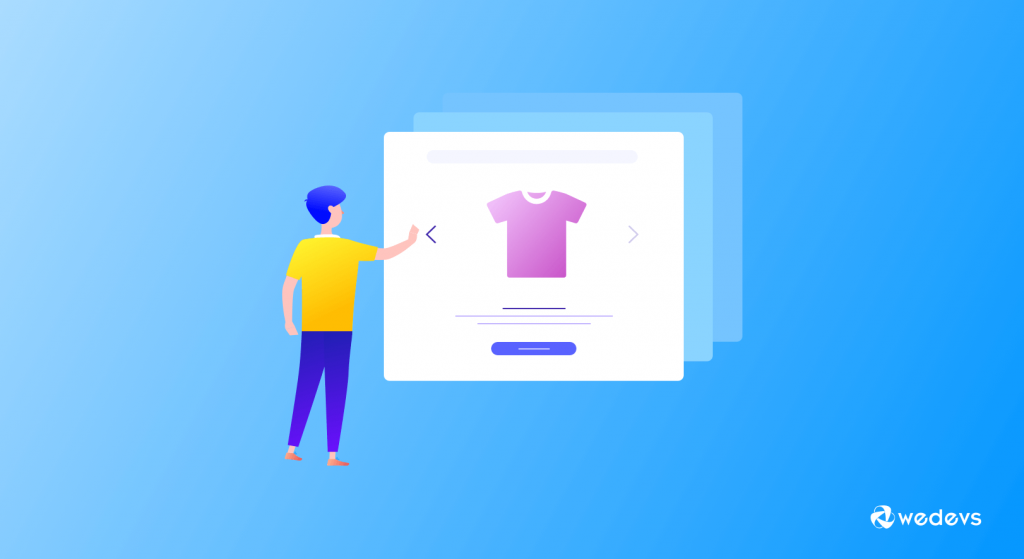 In recent days entrepreneurs intend to bring multiple traders under an umbrella and create opportunities to sell their products immensely. In order to do this, you need a perfect site that can convince both vendors and consumers to visit your shop and engage effectively.
Therefore, choose the best WooCommerce theme that can spread your brand image and fits your shop style. Furthermore, it must be user-friendly, easy to use, flexible and fast in speed.
Moreover, to drag traffic you have to make your site visible on the Search Engine. So, your theme must be built with valid schema markup to rank better on Google.
In short, in order to perform better online and earn more revenue from your Marketplace, theme selection plays a vital role.
7 Responsive WordPress Marketplace Theme for 2020
Choosing a suitable eCommerce marketplace theme for your online business can be a challenging job. We have already enlisted 30+ fully compatible themes for Dokan Multivendor. Now, we are going to suggest some more themes you can consider for your business.
These themes are fully responsive, depth integration with WooCommerce, translatable to any language, and highly adaptable.
1. Marketify: Digital Marketplace WordPress Theme
Marketify Marketplace Theme is a feature-rich template to build a professional and highly functional online marketplace to sell digital products or services. Digital products include an ebook, audio or video files, plugins, theme, photos, and so on. However, you can also sell physical products as well.
It features a great template design along with a functional blog, author pages, seller front-end submission, custom widgets, and more. Also, you will get additional features like using social login, product ratings & reviews, points & rewards, and seller split commissions.
You will avail with Marketify:
Individual blog section.
Custom logo, background, layouts, shortcodes, color, typography, etc.
Audio and video support.
Video tutorials and documentation are available.
2. Martfury: WooCommerce Marketplace WordPress Theme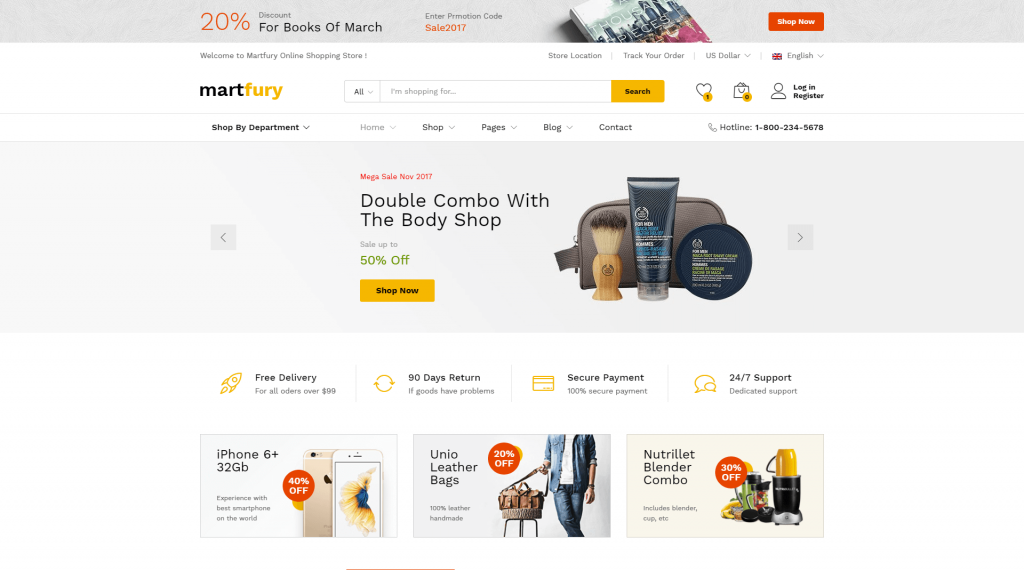 Martfury multi-vendor marketplace theme is suitable for any kind of online marketplace including electronics, furniture, clothing, Hi-tech store, accessories, etc. The most amazing thing about this theme is that it's mobile-first.
It is a Gutenberg compatible WordPress theme that is specially designed for working smoothly with all sized screens- desktop, laptop, smartphone, iPad, etc.
You will avail with Martfury:
Elementor page builder-compatible.
Dokan multivendor marketplace multi-vendor compatible.
Full integration with the WC vendor and WC marketplace.
Easy product filter option by product category and product attributes.
Built-in live search to find and sell products quickly.
Customizable advanced typography.
3. Makery: Marketplace WordPress Theme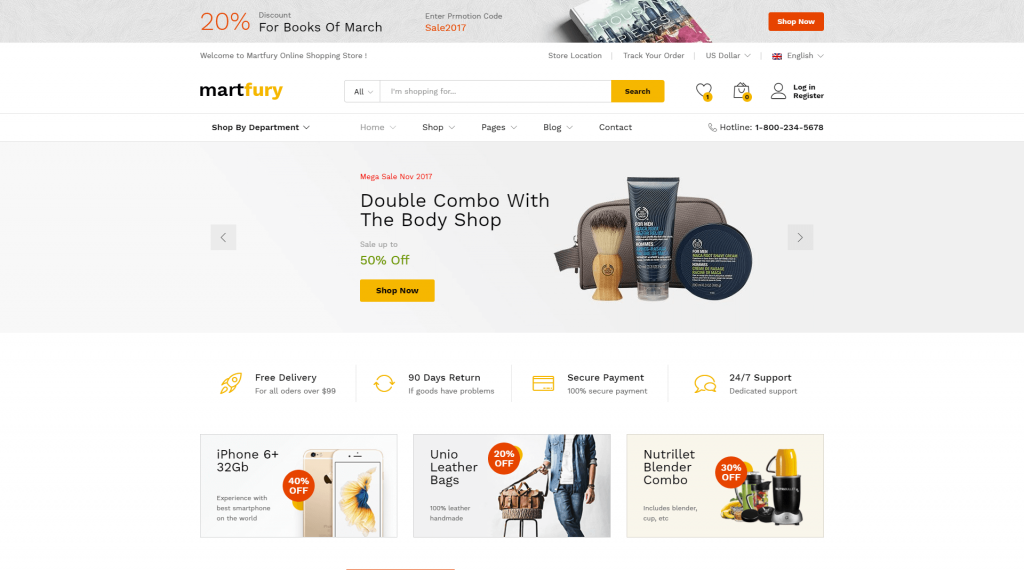 Makery is not just a theme, it's an advanced application to manage multiple vendors, shops, and consumers. You can easily organize the marketplace activities with built-in features like adding unlimited shops, order handling, tracking shop earnings, withdrawing them, collecting shop commissions, and others.
Moreover, it offers a front-end form for the vendors to upload their information and set the shops without even seeing the WordPress backend.
Key features of Makery:
Theme options panel available with slider settings, page layouts, sidebars, email notification, and more.
Facebook Login andGoogle Analytics Integration.
Easy shop management with shop editor, multiple carts, commissions, sales counter, report form, etc.
You can ask for free support via the support form.
4. Vendify: Marketplace WooCommerce Theme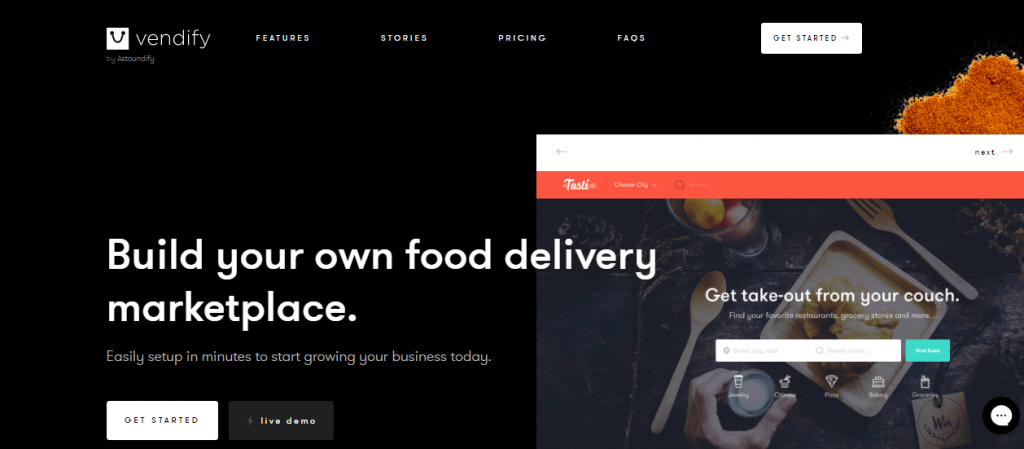 Vendify is an optimized platform to set up your multivendor marketplace efficiently. You can allow vendors of different niches to sell on your site.
Also, you can seamlessly deal with vendors and consumers with zero technical knowledge due to its easy customization. Moreover, your vendors will get a handsome toolset to manage their shops. Therefore you can include unlimited vendors in your marketplace and increase your revenue accordingly.
Key features of Vendify:
Support all WooCommerce payments and shipments.
Vendors can edit their products live on the site.
Have full control of commission rates, campaign fees, and advertising.
Using Vendify made a huge difference to our business and make launching months sooner that expected.

George Richards
CEO at EatDrinkWell
Select Vendify to supercharge your own marketplace.
5. MarketHub: Multivendor Marketplace Woocommerce Theme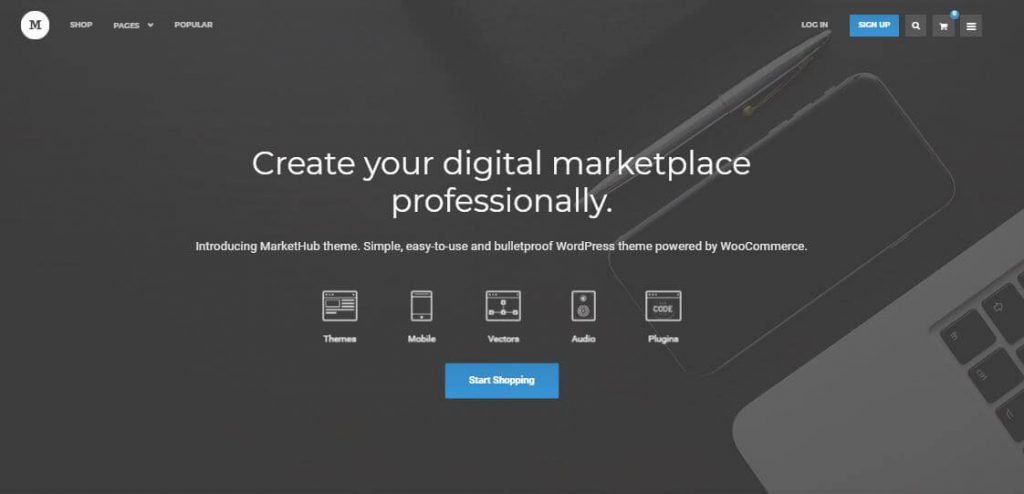 MarketHub is specially designed for the digital marketplace. You can configure your digital multi-vendor site with maximum scalability with this highly functional WordPress theme.
Key features of MarketHub:
SASS & Neat for modular CSS
Side navigation widget area
All settings defined via customization API
Lightweight without any unnecessary libraries
Speed up your business and profit margin with MarketHub.
6. Multimarket: WooCommerce Marketplace Theme
Multimarket is fully compatible with WooCommerce and Dokan multivendor to convert your single eCommerce shop into the marketplace. It offers different custom layouts for the homepage, blog, products, footer, and more.
Key features of Multimarket:
Supports four product types: standard, audio, video and audio link.
Custom footer layouts.
Three shop style variations.
Accept video and audio type reviews.
7. SecretSho: Creative Fashion WooCommerce MarketPlace Theme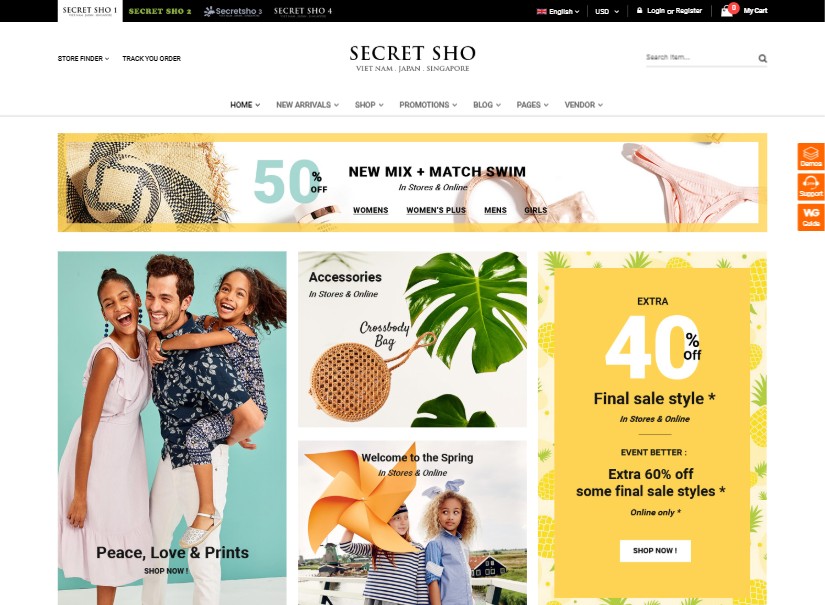 SecretSho is a beautifully tailored theme for selling clothing and fashionable goods. It's best for your fashion marketplace.
Key features of SecretSho:
Suitable for the professional online fashion market.
powerful AJAX live search,
product quick view lightbox and image zoom/gallery
featured video thumbnail for the product
AJAX cart/compare/wishlist
Not all WordPress themes support complete WooCommerce functionality and pre-styled template. Therefore, you should choose the right WooCommerce theme for your marketplace carefully.
It must be compatible with all the features for a marketplace like shopping cart, easy payment methods, smooth navigation, built-in review/rating system, eye-soothing color scheme, appealing presentation, wishlists, etc.
Let's see the factors that can be influential to pick a WooCommerce Marketplace theme.
Responsive Design
Research says 49% of consumers use mobile phones for shopping. It clearly shows your marketplace should respond great to all sized devices. Therefore, pick a responsive theme for your marketplace that supports flexible grids and a smart layout to adjust itself based on screen size and resolution.
Browser Compatibility
Though the maximum number of people around the world use Google Chrome still the rest of the people prefer other browsers like Safari, Firefox, Opera and others to visit sites.
So, your WooCommerce theme must be well suited with all the browsers accordingly.
Support all Essential Plugins
WordPress plugins allow you to add custom functions to your sites. You can extend your site's features and performance as well. Nevertheless, you can optimize your site, accelerate the speed, improve user experience, track the conversion rate and enjoy unlimited flexibility with useful WordPress add-ons.
In order to make your site works better, you may add several essential plugins to your WordPress site.
Therefore, choose the theme for your marketplace that is compatible with all required WordPress plugins.
Easy Customization
Before selecting a theme you should consider your target audience, brand scheme, and product type. Based on these three criteria try to pick your theme that resonates with your theme in some way. You should take a theme that is easy to navigate and also simple to manage as well.
Loading Speed
Google has marked the webpage speed as one of the major factors to rank pages on search engines. Also, the loading speed of the WooCommerce site is important to amplify the user experience. A website with a longer loading speed lowers the average time spent on sites and increases bounce rate. So, ensure an outstanding user experience by choosing the fast-loading eCommerce marketplace theme that fits your business type.
SEO Friendly
In order to get potential buyers and sellers on your marketplace, you must make your marketplace visible to the search engine. Select SEO-optimized and mobile-friendly eCommerce marketplace theme so the search engine can rank your site immediately.
Security and Customer Support
As an online business owner, you must take good care of your buyer's and vendor's personal data. Your eCommerce marketplace may contain much confidential information, order details, payment data, and other important details. Therefore your marketplace theme should be secured for all kinds of transactions and data storage.
A supportive and active customer support team can supervise you in any kind of difficulty with your theme management.
WooCommerce: Best WordPress Plugin to Build eCommerce Site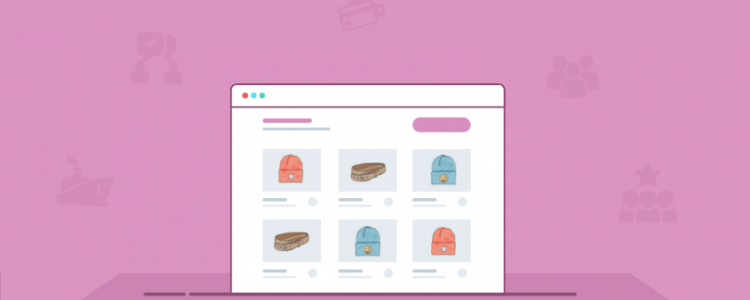 As we all know the advanced functionality of WordPress and its plugins make website designing easiest than ever before. "Only developers can build sites"- WordPress breaks this concept and make developing open for all.
Even, you can develop eCommerce sites and run your online business at a very low developing cost with WordPress. In addition, you can make this journey more comfortable with the best custom eCommerce WordPress plugin named WooCommerce.
WooCommerce is an open-source e-commerce plugin built for WordPress. It is well organized and designed for small to large-sized online merchants using WordPress.
However, you can maximize your profit by converting your single e-commerce site into a multivendor marketplace. Dokan helps you build a marketplace like Amazon or eBay within 30 minutes.
Dokan is the best multi-vendor marketplace solution on WordPress, powered by WooCommerce.
Well, the increasing popularity of online shopping upgrades the demand for online business dramatically. From household chores to luxury elements or educational tutorials to health care now people love to purchase everything online.
Moreover, potential buyers prefer to visit multi-vendor sites rather than single shops. Because Marketplace allows consumers to get several types of products and services from one place. It saves both their time and effort. It also offers a wide range of choices and scopes for them to pick the best one.
Dokan: Best Marketplace Website Builder in WordPress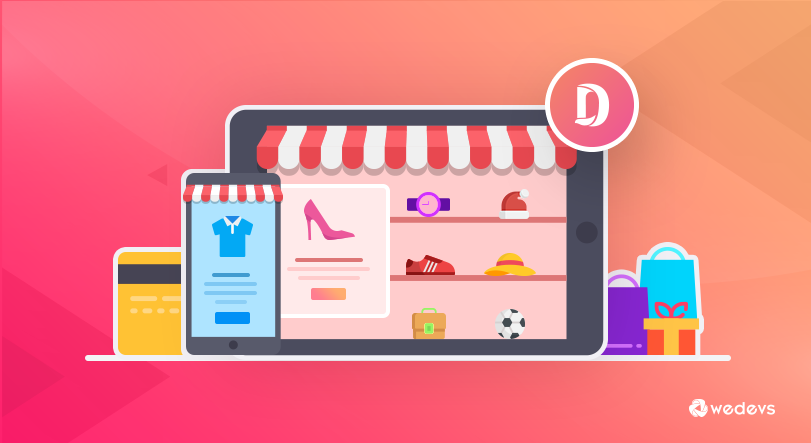 Advanced functionality and vast customization options of WordPress make site development a piece of cake for all. Even, anyone can set up his/her online business site with payment gateway, consumer handling, product management, and many more. Moreover, many useful eCommerce plugins for WordPress are available to configure your eShop.
Nevertheless, you can extend the business arena by converting your conventional eShop into a broad marketplace to sell and buy products frequently. Dokan is the best eCommerce multi-vendor solution for WooCommerce.
It can help you to configure and optimize your multi-vendor shop. Furthermore, you can manage your site, facilitate your vendors, improve user experience, direct transactions, and others at the tip of your nail.
Though Dokan works great with mostly the WooCOmmerce theme, we suggest using Dokan compatible theme for avoiding any layout issue.
Final Thought
The importance of theme selection is not limited to the external presentation of a site anymore. In order to expand your brand value and business functionality, it's mandatory to pick the right theme that suits your business.
Start your marketplace with WooCommerce and Dokan to keep the developing process easy and simple. It maximizes your business revenue and saves your time. Also, select the best eCommerce marketplace theme that fits your specific needs.