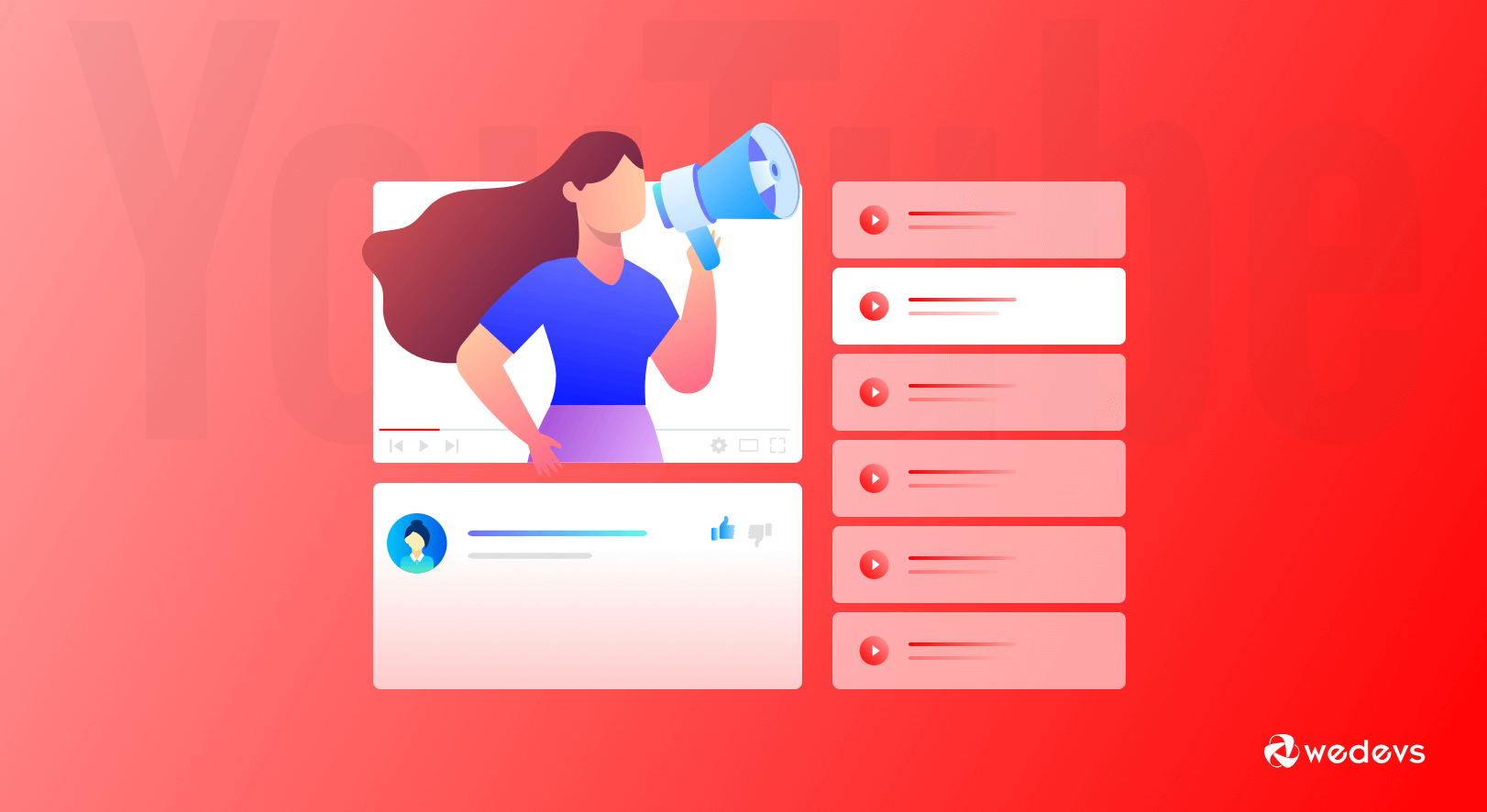 Ultimate Youtube Marketing Strategy for SMEs (How to Make It Worth Doing)
YouTube is the 2nd biggest platform after Google with having over 50 million content creators at a time. Therefore, as a marketer, you can assume that your YouTube Marketing Strategy should stand out if you want to create a place in your audience's heart.
So as a startup, YouTube is the perfect platform for you but you may face different challenges and obstacles.
That's why we're going to share everything you need to build a smart YouTube Marketing Strategy with expert opinions.
YouTube is the Best Video Marketing Platform: Why?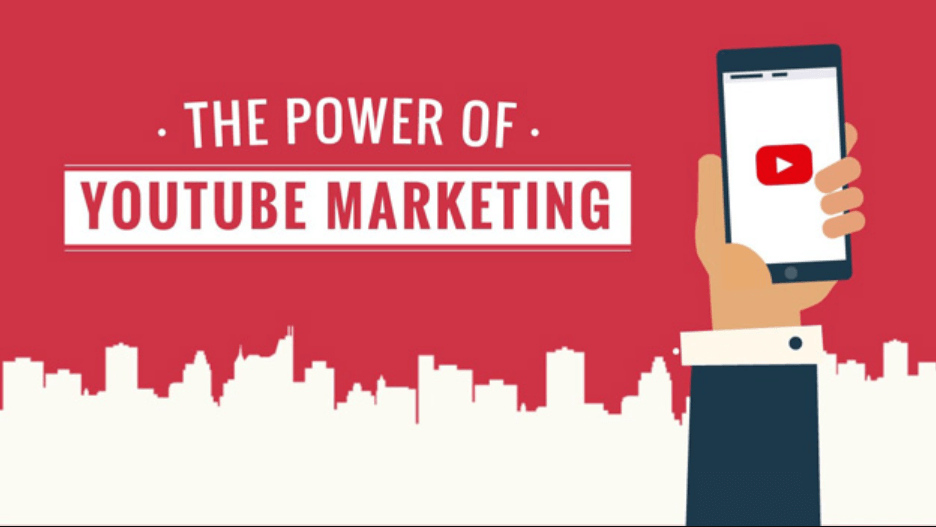 As we mentioned earlier, YouTube is the 2nd biggest website and the first among all video-sharing platforms.
YouTube currently counts 2 billion monthly active users – YouTube CEO Susan Wojcicki
YouTube becomes popular due to its easy user experience and video-sharing services. Anyone can view, upload videos, add comments, and subscribe to their favorite channels with zero time and effort.
Okay, Let's check out the following reasons why it's the best video content sharing platform:-
You'll get a vast audience
You can save your money with free video hosting
The ease of use
Easy to link with your website thus increase traffic
Unlimited Video bandwidth and sustainability
Easy to get feedback from the customers and More
Not only that, you'll have lots of benefits from applying YouTube Marketing plans for your business.
To enhance your YouTube Marketing knowledge let's know about the types of YouTube Marketing & how to manage your YouTube channels.
How to manage your YouTube Channel in a Professional Way
People like visualization than reading words by word. So the importance of video is quite clear. If you want to succeed in content marketing, then using videos inside the content will, of course, increase your engagement thus creates brand value. And that is the main thing.
Check out the screenshot below:-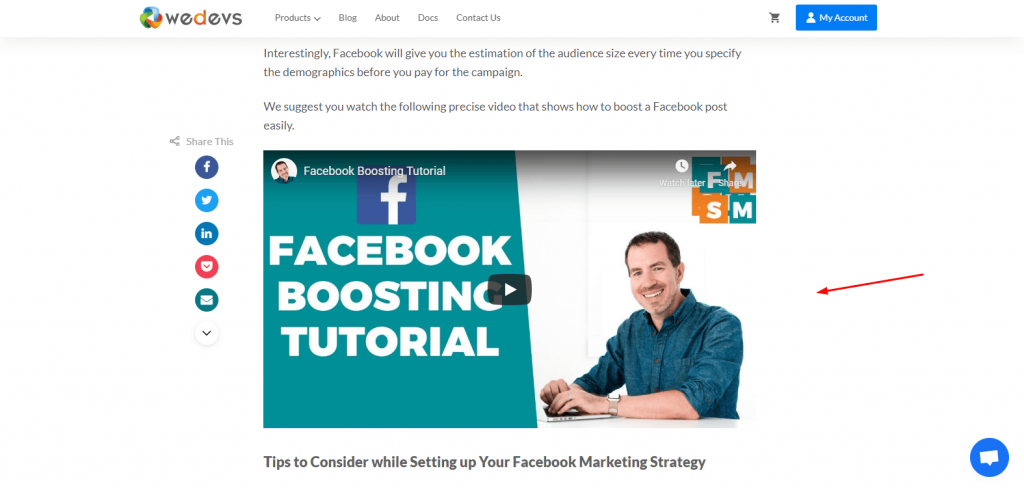 As a business owner, you must have plans to choose YouTube as a vital video content platform. Right?
You may have the following goals that you want to achieve:-
Improve brand awareness and engagement
Showcase the company's culture to the audience
Generate more leads and conversions
Want to drive more traffic to your website
Increase sales
Product marketing, launching, or provide any tutorials, etc.
So considering the importance of YouTube Marketing, check out the types of YouTube marketing.
Types of Video Marketing on YouTube
Basically, YouTube Marketing depends on your business type. That means if you're an eCommerce businessman, your should video should focus on product-related. If you're a traveler then you must focus on traveling video.
And if you're a tutor and teacher then your videos should be for educative purposes.
So after researching, we have discovered 5 types of YouTube Marketing. Let's get into the discussion:-
Promotion Type video marketing
Interview or job-related video marketing
Tutorial Type/Product Demo video
Presentation or product releasing the video
User Interaction type video
Promotional Video Marketing
If you want to advertise your brand on YouTube, then the first and foremost task is to create more promotional videos. The idea of promoting videos traditionally is not available nowadays. Because your users are smarter now.
However, a quality promotional video can help you to create brand value thus helps to convert more traffic to your website.
Interview or Job-related Video Marketing
A job interview or product interview can be an effective way of promoting videos. The interviewer may ask you some questions about your products so that people can know each and every detail about your products.
On the other hand, your employee can take part in the interview for a particular product. Additionally, you as an owner also can take an interview with your customers on the experience they have. By doing this, your brand will get more responses.
Tutorial Type/Product Demo Video
This is very important for any small business. If you want to advertise your product to all, then you must create a short video, demo, trial, or teaser of your product, etc.
Do you know? Customers want to learn and connect with brands through video content.
You can showcase your product by giving proper tutorial videos. In this video, you can show the following things:-
Installation process
Advantages and disadvantages
Customer review or satisfactory video
How to utilize your products
And Success stories
Presentation or Product Release Video
You can also advertise your product through a product release video. Therefore, customers will get informed. On the other hand, you can create a video by giving guidelines to your audience.
Viewers from YouTube, prefer tutorial videos to the other videos. So it's high time you should take the proper initiative to make quality tutorial videos.
While making this kind of video, follow the tips:-
Make your video informative
Be straightforward
Keep your video short
Use animated illustration in your video if need
User Interaction Type Video
Now, this one may be harder to apply – especially if you will be depending on your audience to make videos that advertise your product directly. It's another part of the YouTube Marketing Strategy.
The oreo team does the trick. They create a hashtag #PlayWithOreo. And their users make the video. This is a huge video marketing strategy. This video got 600k views overall.
To sum up, use hashtags, make some entertaining YouTube videos with innovative ideas that are 'outside of the box. If you will, and surely, you'll get user interactions.
Strategies You Should Follow in YouTube Marketing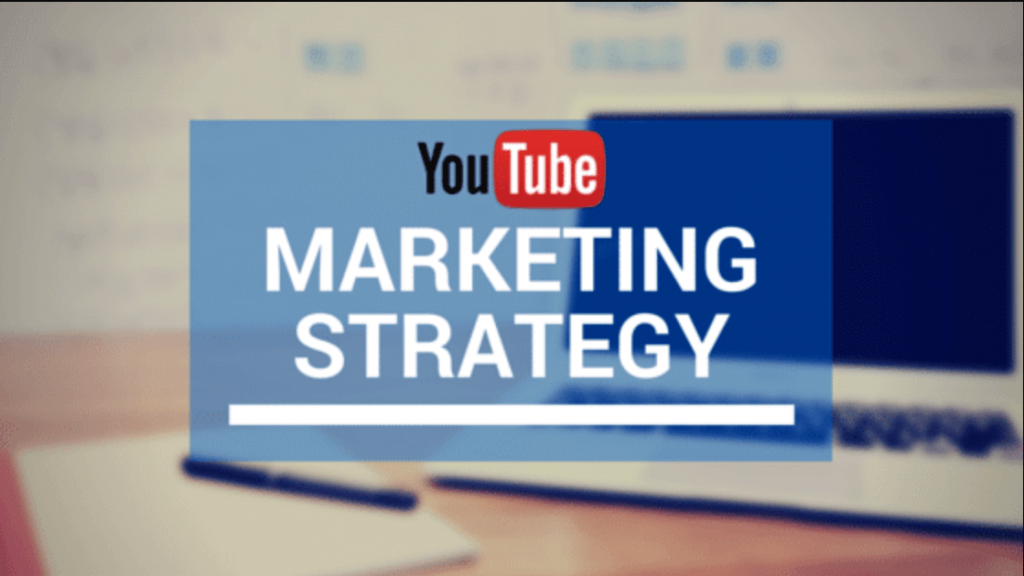 When it's about Content Marketing, video is an up-and-comer. As we mentioned earlier in our previous section, using relevant video inside the content is very effective for content marketing.
Video marketing is cited to be the top disruptor in the marketing world – State of Inbound 2017 Report
However, many Markers don't know how to do YouTube Marketing, or what should be the YouTube Marketing Plan, etc. For instance, you can engage more people by following smart strategies.
So, in this part, we'll show the strategies you should follow during YouTube marketing. However, check out the following points that we'll cover:-
Do Your Research
Learn about your audience
Research your competitor
Create Useful And Informative Content
Be Consistence
Optimize Your Videos
Do Your Research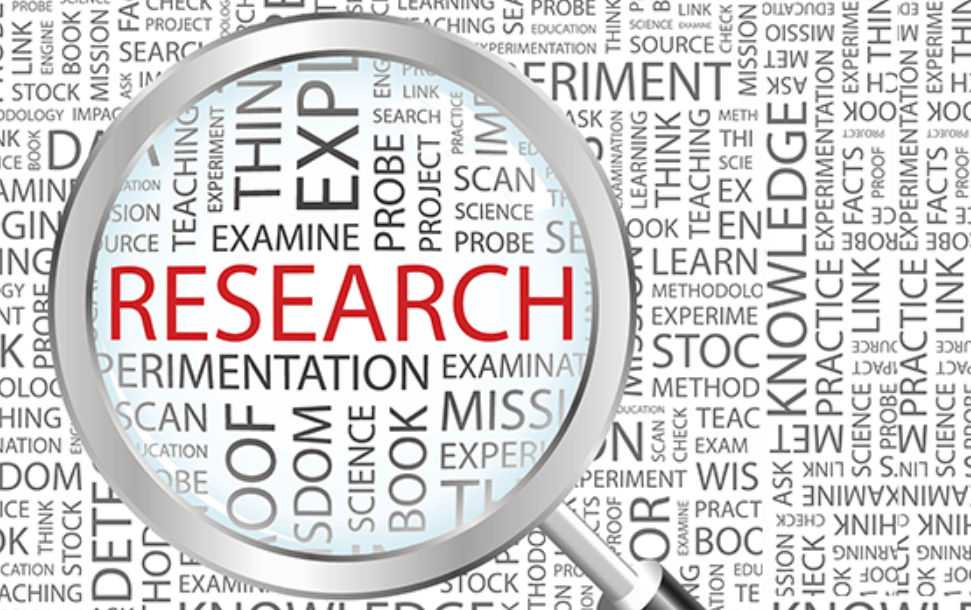 Generally, research is the first step of any content marketing strategy. You should make perfect research before starting video marketing especially if you really want to succeed in YouTubing.
Importantly, you should also research your competitors like what they are doing, creating or preferring, etc.
Learn about Your Audience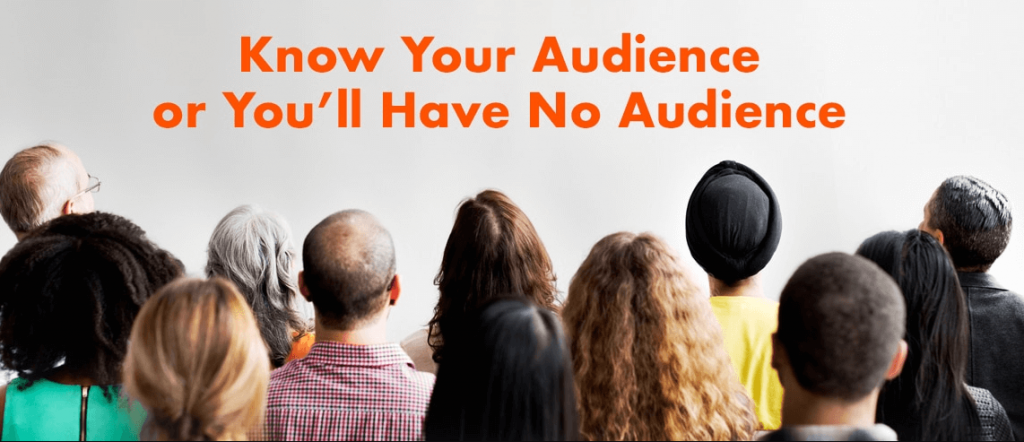 It's very crucial to know customer conduct for example, what they are preferring. Furthermore, you can improve your video quality yet your service quality.
In the YouTube channel, you'll have a tab to analyze your visitor activities, for example, your view counts, average watch time, revenues generated, and interaction rate across videos.
In this analytics tab, you can get valuable data on your subscriber demographics. Monitor the total view time and demographics analytics to answer questions like:
Place where your videos are being viewed
Know what are your viewers
Know about your subscriber's gender
And Which video soothes them the most
Research Your Competitor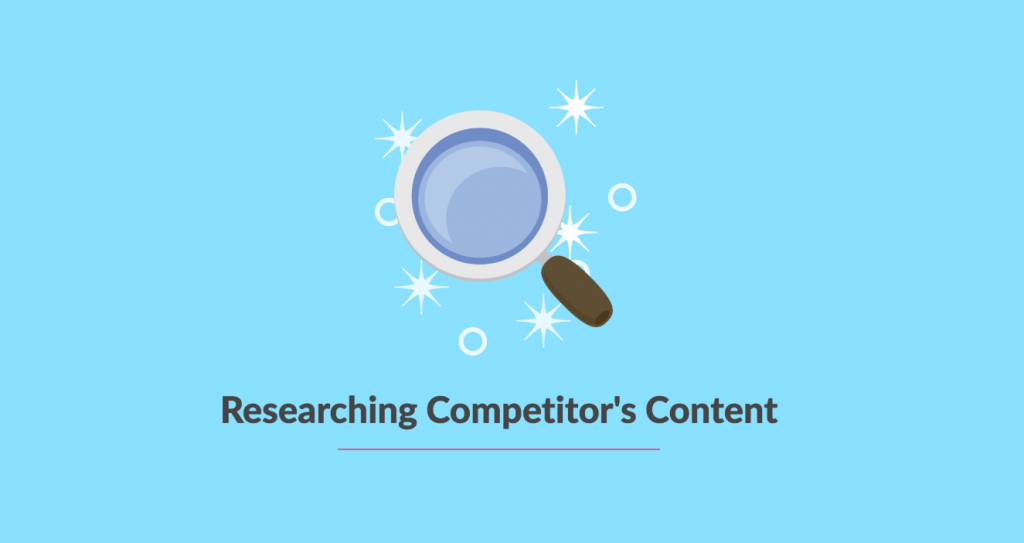 Continuous analysis of your customer is very essential to you especially, it will help to pull ahead of other businesses. Fortunately, you need to collect lots of data to compete with your competitor.
So you can do the following things to know your competitor:-
Count your competitor views
Quality they follow
Topics they choose
Watch their customer review
Follow them on various social media
And how they manage to maintain video quality
Create Useful & Interesting Content
You have to consider why people are interacting with video content more than any other content, before making any content. Because they find more relevant, interest, and attractive in the video more than blog articles.
Moreover, they find more entertainment in videos than blog content.
You have different types to choose from the video topics to start. For example, you can create content on how to use a product, success stories of people who've liked it, office cultural videos, and demo videos, etc.
So all you have to do is, represent videos in a creative, useful way so that it worth exploring.
Be Consistence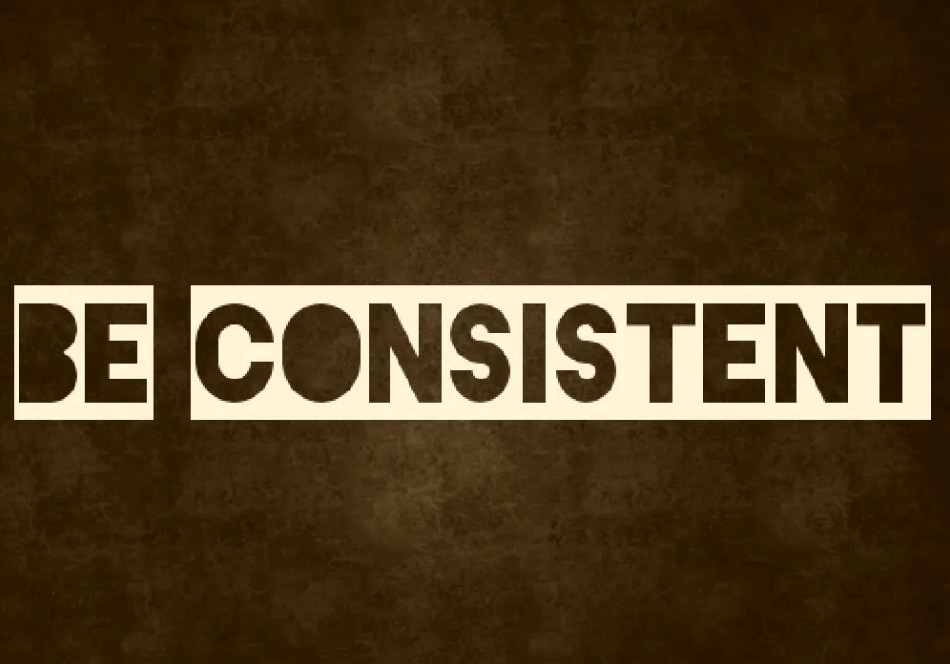 You have to be very consistent and accurate in YouTube Marketing. Because your viewers always want something valuable and unique from you.
However, many Youtubers don't follow this term. They always provide irrelevant content after becoming famous. But you should always treat YouTube as any other content marketing strategy.
Optimize Your Videos for Better Results
Your YouTube videos must be optimized for your search result if you want to get the most value out of them. But don't worry if your first few videos fail to gain a lot of traction. You can work on them and make them perfect your YouTube SEO.
Let's check out the following facts on how you can optimize your YouTube Videos:-
Select perfect title
Give a relevant thumbnail
Provide a fine description
Add a hashtag to your video description
Add cards, bumper ads, and watermarks
Ask viewers to subscribe
So these are vital issues you should think about before planning for YouTube Marketing. Whatever your business is, small or medium, you have to follow these steps to succeed in Youtubing.
Common Mistakes in YouTube Marketing
Mistakes are unusual things. When it's about YouTube Marketing, you can not commit any mistakes. Million people are watching your videos at the same time. So your videos are carrying your brand value.
There is no other way to make any mistakes especially if you're a startup.
So considering this important fact we are going to share some common mistakes that every startup business owner does.
The following mistakes that every YouTubers make:-
Not Uploading enough data
Upload short videos
Using bad audio
Not Asking for comments or subscribing
Not using categories
Using irreverent content
And not telling others to share
These are the most common mistakes that every YouTuber does. Check out the following video to know more details.
YouTube Marketing Strategy: Is It Really Worth Doing
Though Creating video content can be a time-consuming and long process but very important in this visual age. No matter who is your audience, consumers of all aspheres are choosing video content over others.
So it's more competitive than ever to make sure your YouTube marketing strategy is going the right path.