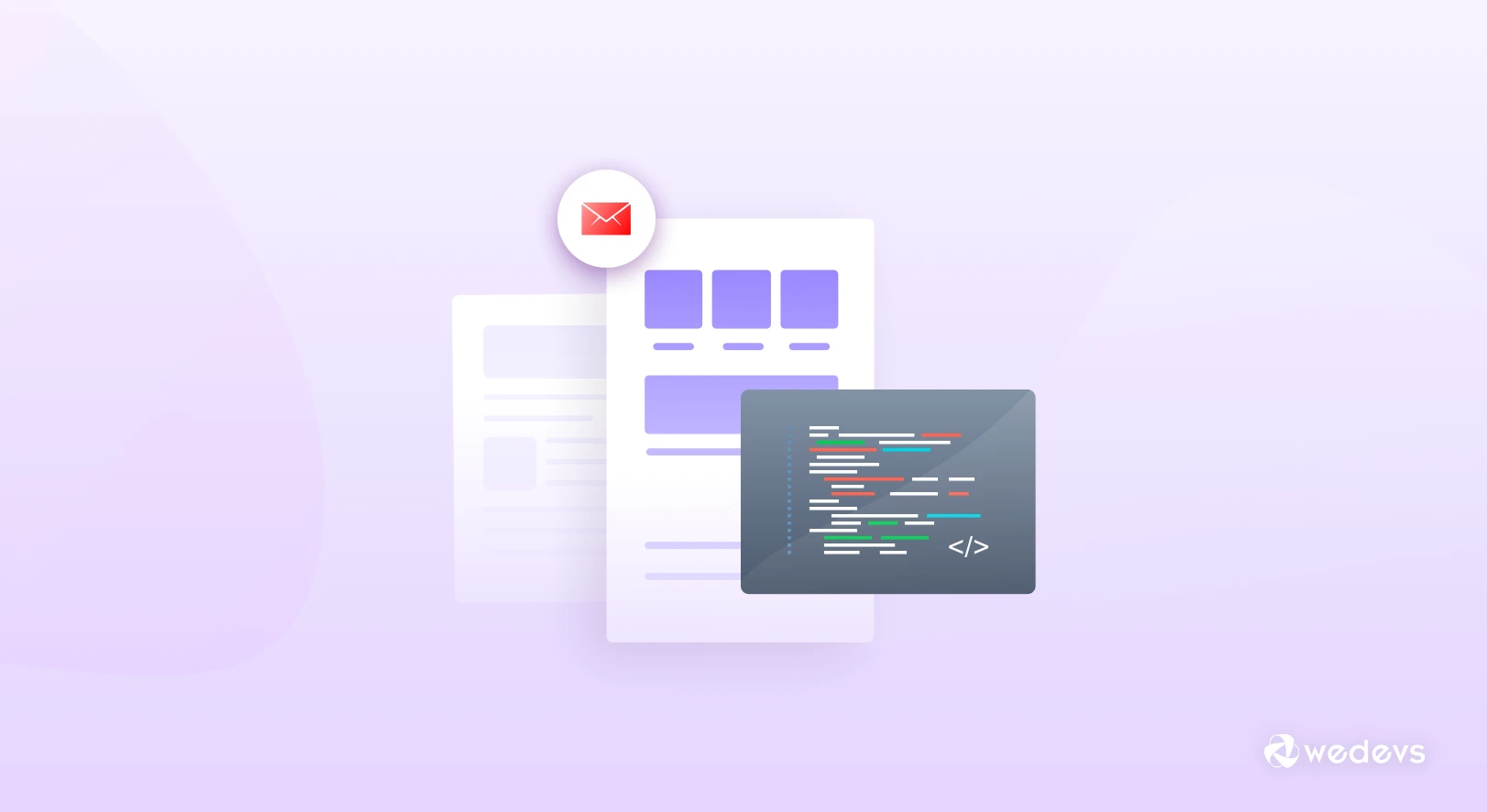 Customize HTML Email Templates using WP User Frontend
It goes without saying that email marketing is gaining more momentum now. And this momentum will scale up in the near future. Also, the importance of everything related to email marketing will continue to grow day by day.
Therefore, it's pretty much essential to use a custom HTML Email Template builder to customize, design, and edit email templates for different purposes, especially for email marketing.
A custom email template will expand your opportunities to organize email campaigns and make the whole process easier
Let's know shortly how a custom email template can help you in the email marketing sector:
Boosts up Email Campaign Procedure
Helps to keep consistency in email marketing
Easy to create and customize
And it will help you to experiment using the different email templates
Okay, you may get the ideal reasons why you should use a custom email template. Right? So in today's post, we'll show how you can easily customize an HTML email template using WP User Frontend and how it'll be the perfect one for your WordPress website.
Okay, let's get started.
How to Build an HTML Email Template From the Scratch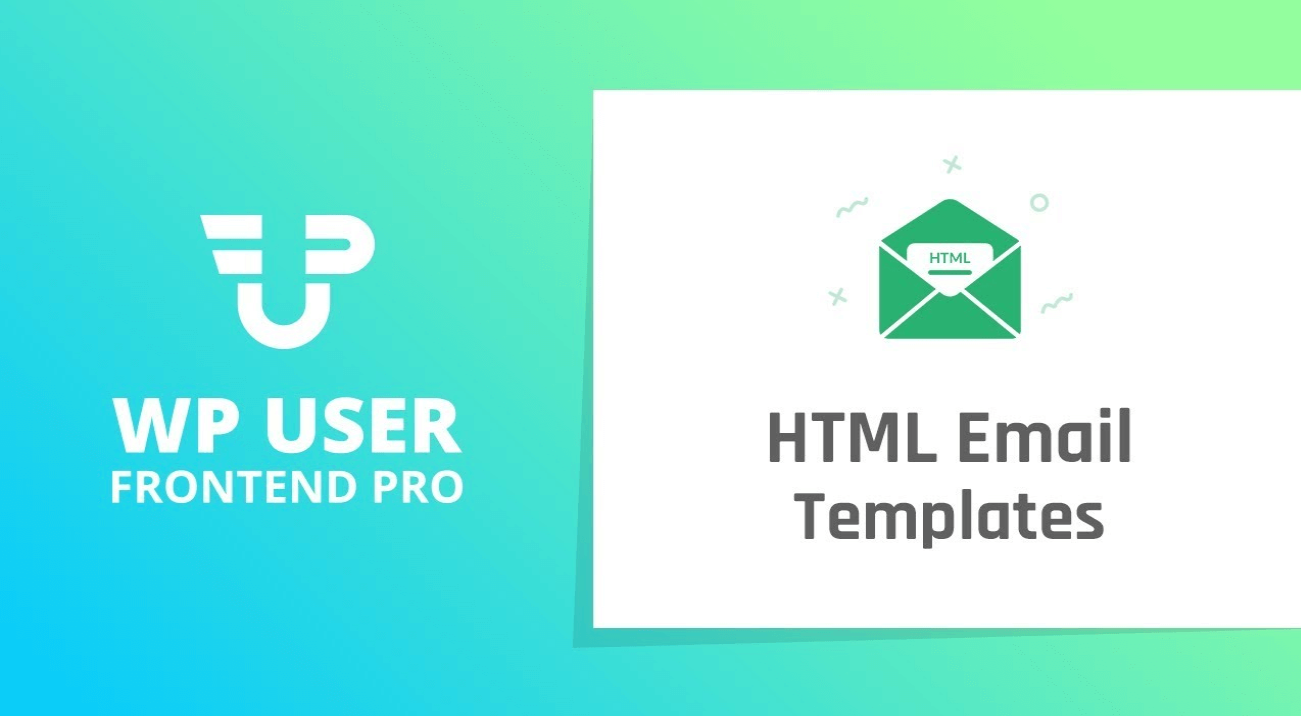 If you have a WordPress site, and looking for a suitable HTML Email Template customizer, then this part is for you. Because here we're going to show how you can fruitfully customize an email template with ease.
However, Before we start, let's know what we'll need:
Requirements to start with HTML Email Template Builder
So before starting this tutorial, make sure that you have these requirements.
Activating HTML Email Template Module
This is the very first step of this tutorial. After installing it perfectly you'll be redirected to the dashboard. And then you have to activate it for getting custom HTML email templates.
To do that, navigate to the WP Admin>WP User Frontend>Modules> Activate HTML Email Template Module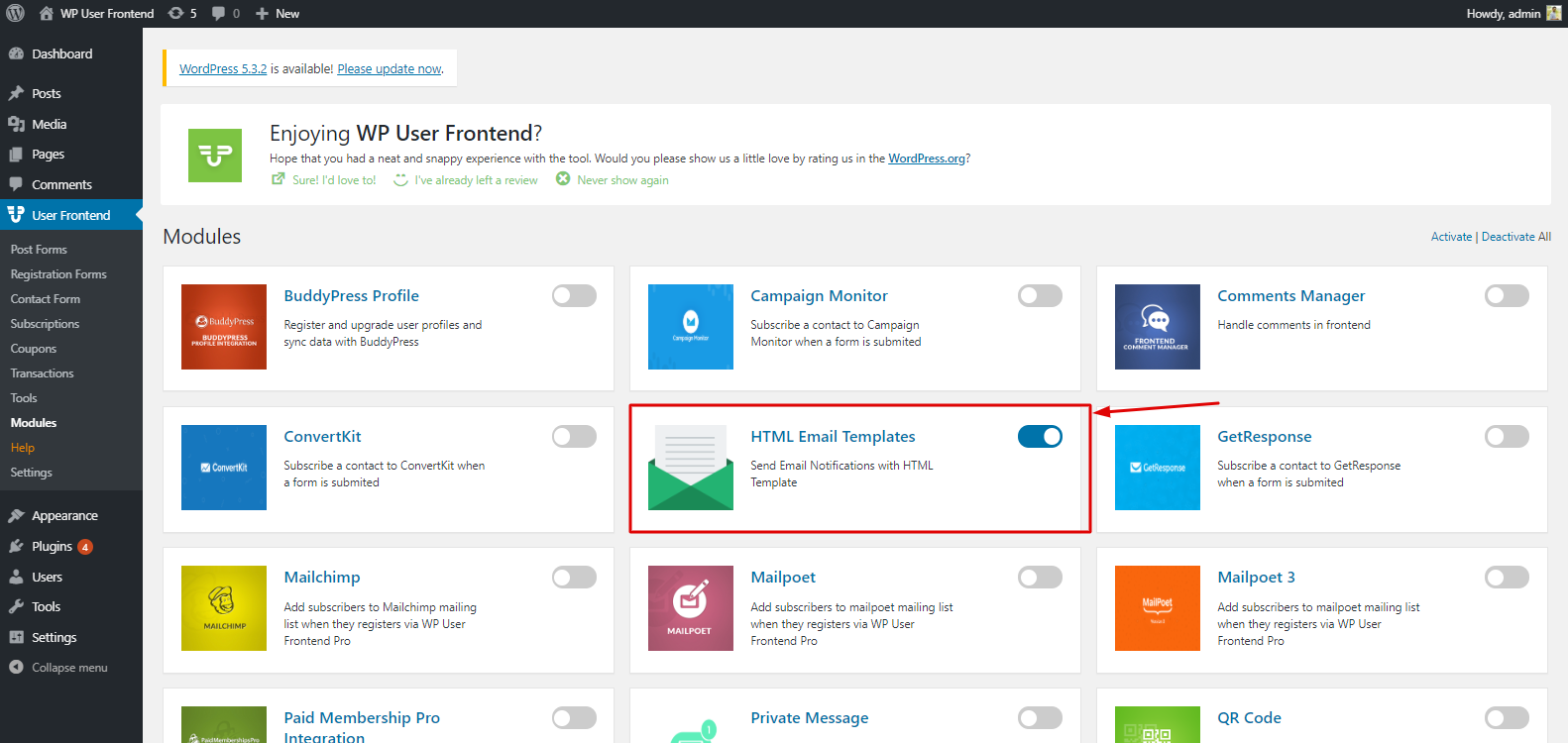 By activating HTML Email Template, you'll be able to see the options regarding this module.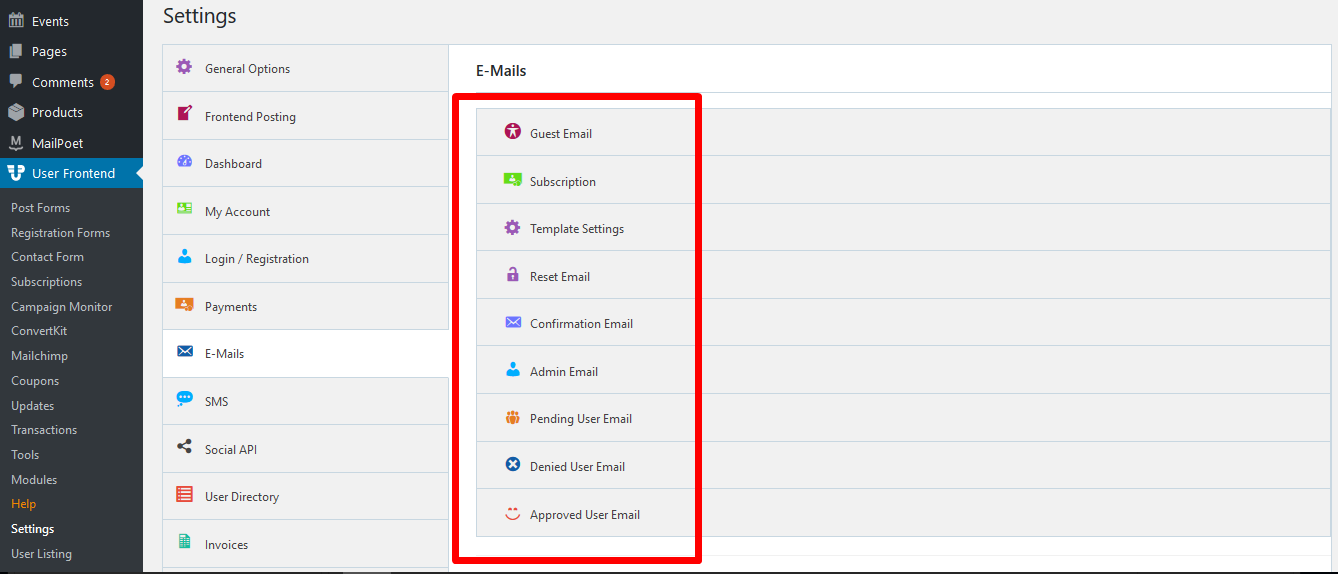 Options of HTML Email Template Module
Here you'll see three more options after activating the HTML email template module. And they are:
Template Settings
Reset Email
Confirmation Email
Template Settings
In this section, you can customize the template according to your email campaign. Here you can see there are different email fields to fill.
For example, form name, form email address, upload images, footer text, base color, background color, email body color, and body text color, etc. So you can customize your user's email template as you want.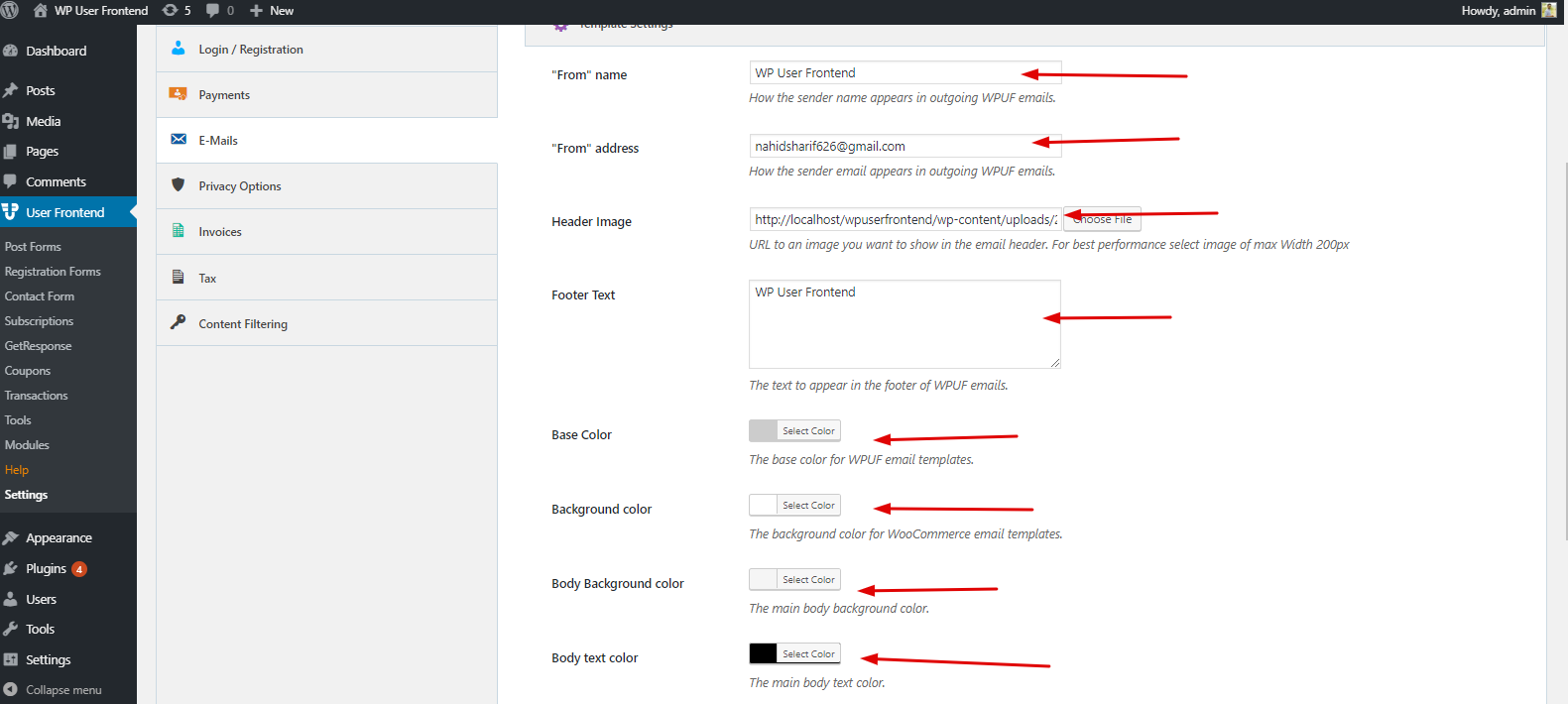 Reset Email
You can keep subscribers from editable to your users. And also you can customize it and they'll find the right customized process. That means, if any of your users want to change their password, you can edit that and make it interesting.
Suppose, your users want to change their password. Then they will get a form where they will be asked to complete some formalities. For example, the subject of the password reset the form and the body of the text area. So this feature will let your users a perfect guideline. After finishing the process click on the 'Save Changes'.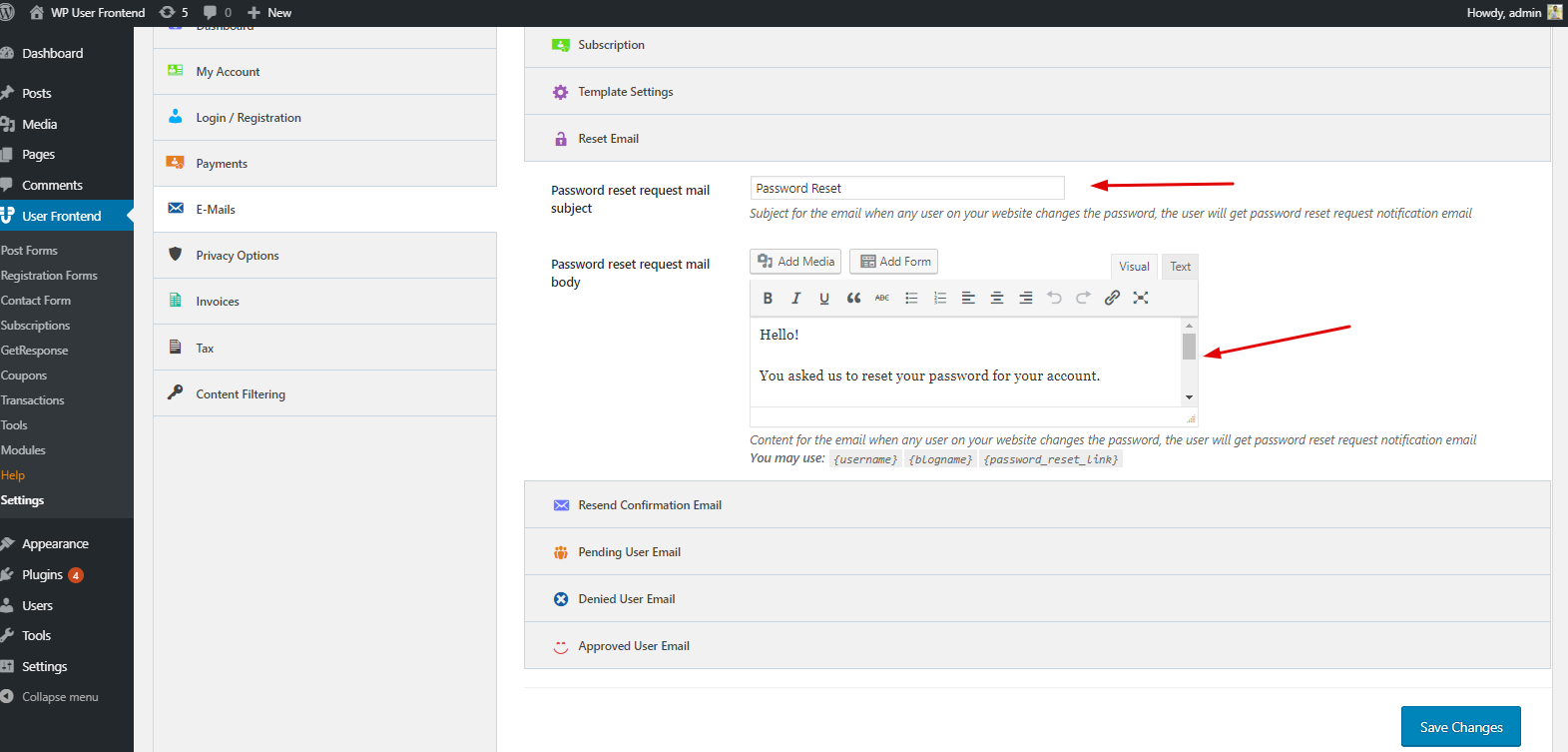 Confirmation Email
After a successful password reset, your users will get a confirmation email. There you'll see a link where you'll be asked to click the link and they'll be redirected to the password change page.
Using this feature, you change the email subject, and email body. So you can understand that you can also keep this section as you want. You can give a link into this body or you can directly provide the username, password here.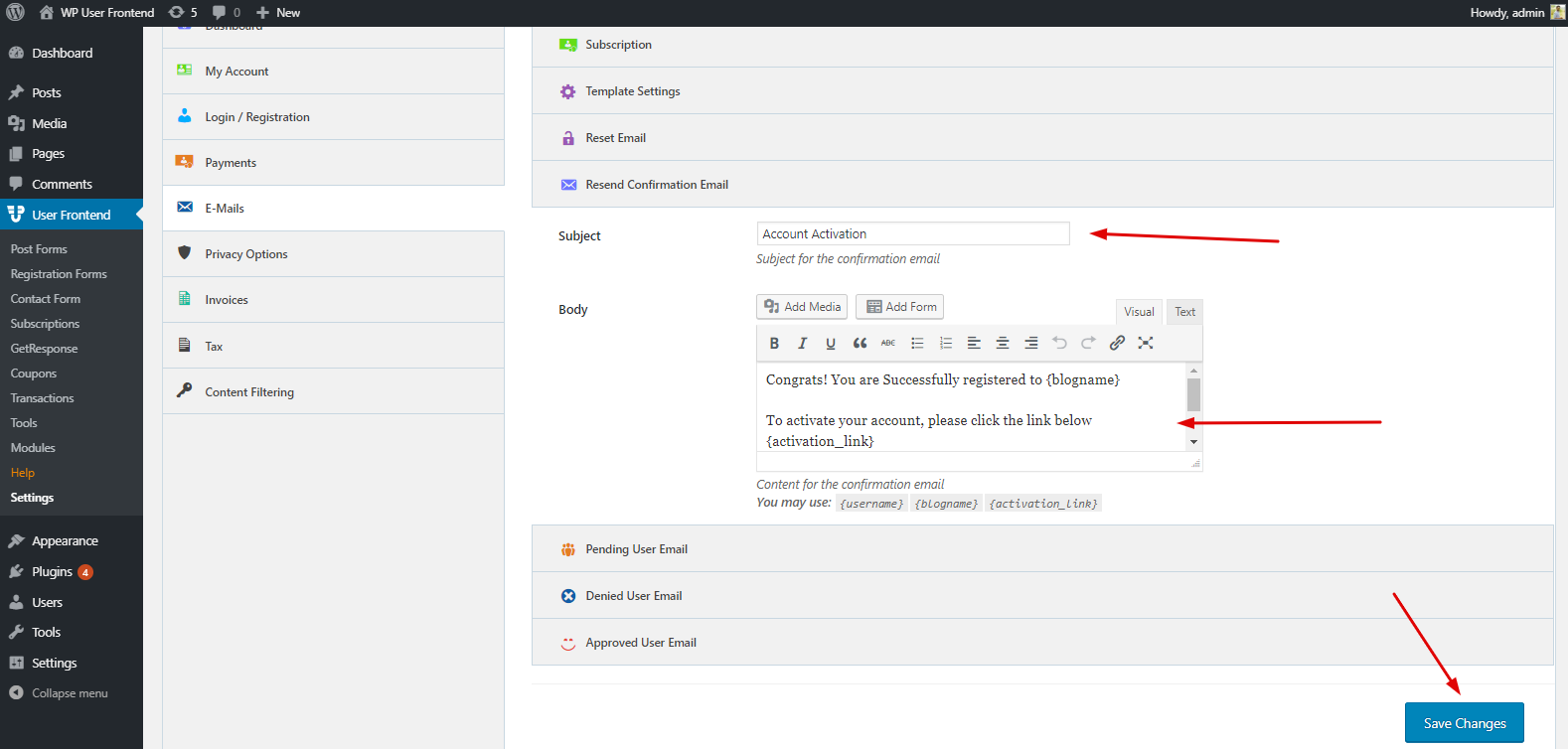 These are the extra features you'll get in the HTML Email Template Builder module of WP User Frontend. Also, you can get a complete step-by-step guide here at our documentation.
However, for your better understand, watch the following video to make this tutorial easier.
How WP User Frontend Can Be Perfect HTML Email Template Builder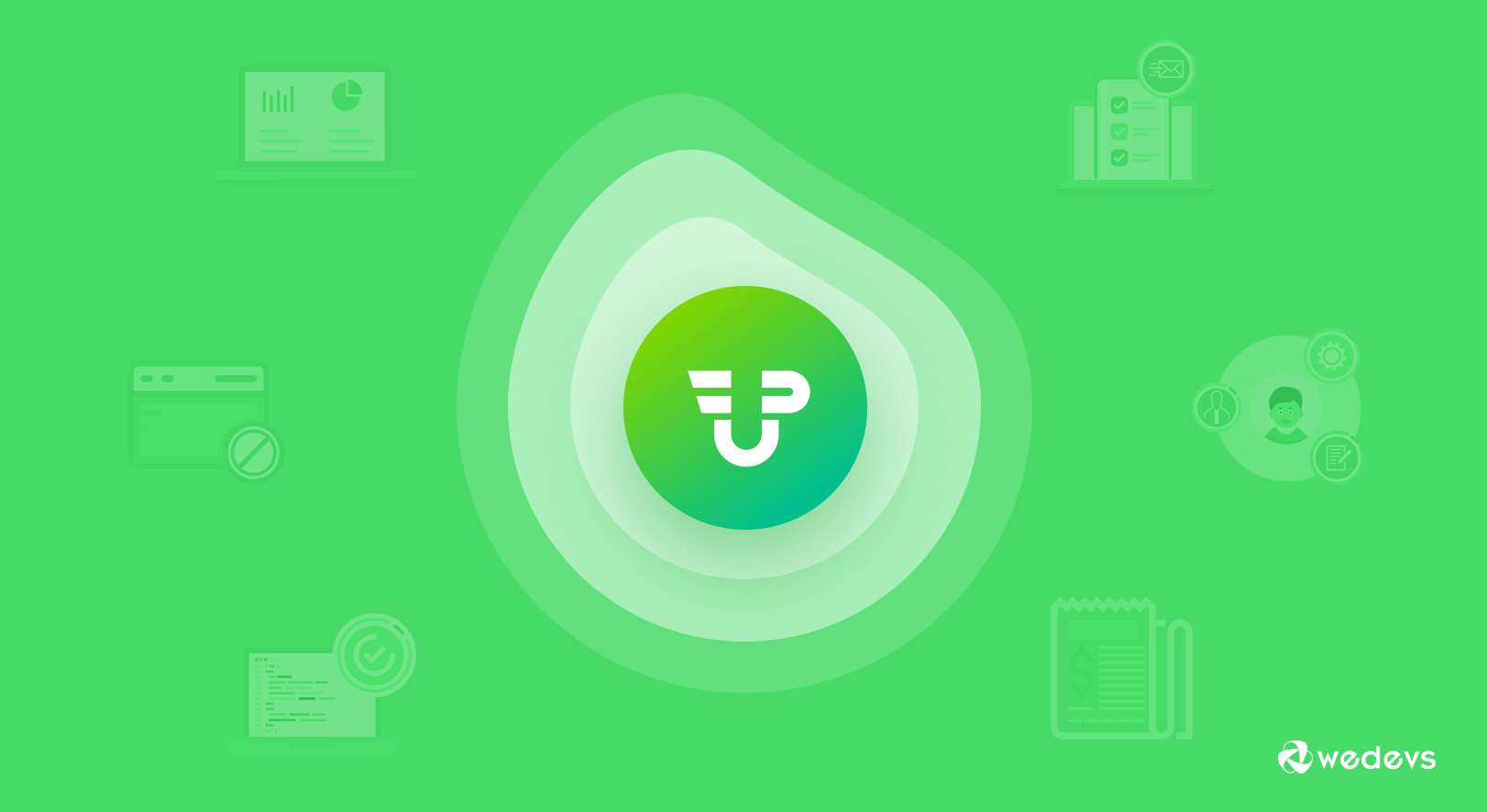 WP User Frontend is a perfect plugin for cool features like you can create a website, news site, restrict content for the spammers, using custom fields, earn money by building a blog site, and customize the WordPress login & registration page, and more. So, based on all the satisfied customer reviews we can easily say that it's an astounding solution.
See our satisfied customer's review here at WordPress.Org.
The main purpose of the HTML email template builder feature is to customize or change the style of the WordPress frontend in one place facing no hassles.
However, we'll know how it could be a perfect HTML email template builder:
Get new options for Emails
Design your automated system emails using colors
Set the text, background, and base colors
Use customized header and footer texts to give a professional look
Make emails visually appealing
Create confirmation mails
Create reset password request mails
So if you're searching for a splendid WordPress frontend solution and also let your users manage everything from the frontend, then this plugin can be your first choice.
Wrapping Up
If you're a digital marketer then email marketing should be your first choice to approach. In that case, the HTML email template module of WP User Frontend can maximize your efforts and bring success within a short time in email marketing. Therefore, it's a very indispensable fact for you to execute the right decision.
Anyways, if you have anything to say or any queries regarding this article, then feel free to ask in the comment section.