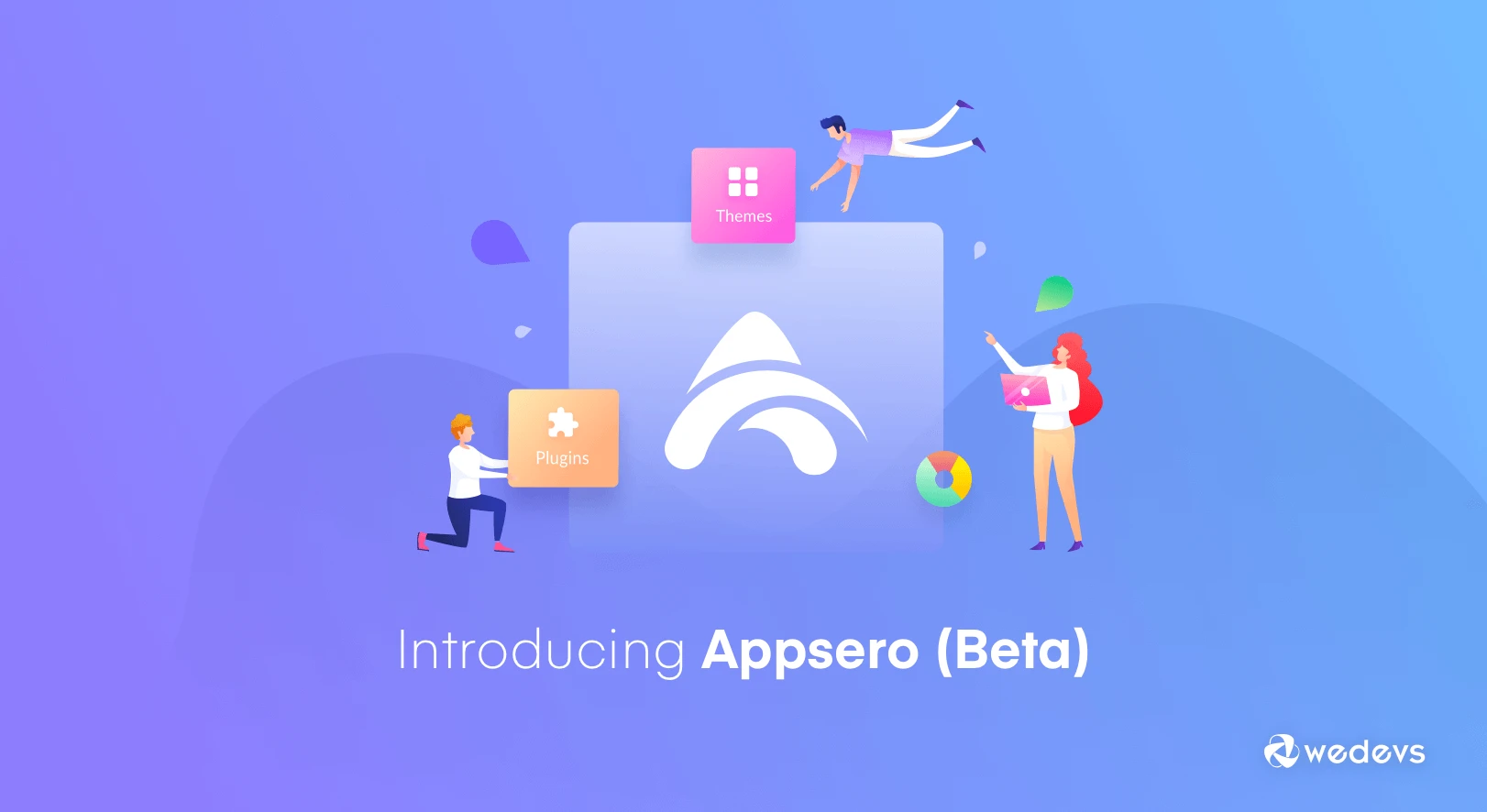 Introducing Appsero: Ultimate Platform for WordPress Devs to Manage Everything from One Single Place
Today weDevs has released a powerful yet easily manageable tool for WordPress Developers- Appsero. This time we have come with an entirely unique concept to lessen the hassle of developers. With this one-packed solution, they can more concentrate on coding rather than managing the other boring stuff.
Appsero is a totally new SaaS platform for WordPress developers. It is an excellent WordPress Analytics, Licensing & Deployment Tool.
Appsero enables WordPress developers to manage their plugins/themes in an optimized way. If you want to promote your products, upgrade the license of your theme or plugin, or identify the reasons behind deactivating your plugin- Appsero is the solution to all problems.
Purpose of Appsero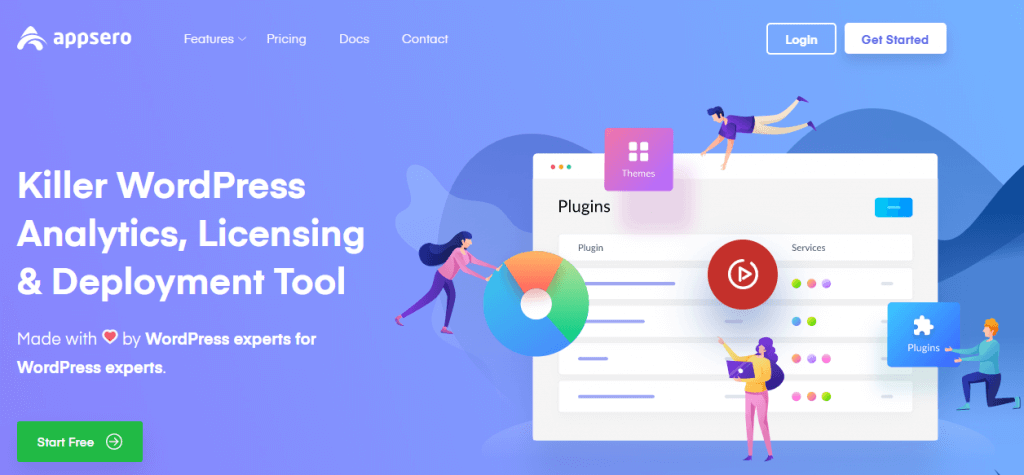 The main purpose of this plugin is to help WordPress theme and plugin developers. So they can provide better service to their clients. We want to make the whole development process easy for every developer, marketer, and decision-maker out there.
Most amazingly Appsero comes with some unique functionalities to grow your product at a spectacular rate. Some of the remarkable features are given below:
Insightful User Analytics Data for your plugins/themes (deactivation reasons)
Complete License Management (Whether you use EDD/WooCommerce/Envato – we have got you completely covered)
Continuous Deployment (deploy directly from your
Git account Github/Bitbucket to WordPress.org)
Deploy new updates to your verified Pro users with ease.
Deactivation Responder (Send an email to your users whenever they deactivate your plugin).
Therefore, the developers can solely give their concentration to their coding or other development tasks. And plan for the further assessments single-mindedly. They do not need to worry about other analyses or managerial issues. Appsero will do all the tasks on their behalf.
This interactive development tool allows all WordPress developers to upfront their products by displaying detailed user reports. So that you can easily understand your user's preference.
Get Specific User Analytics with Less Effort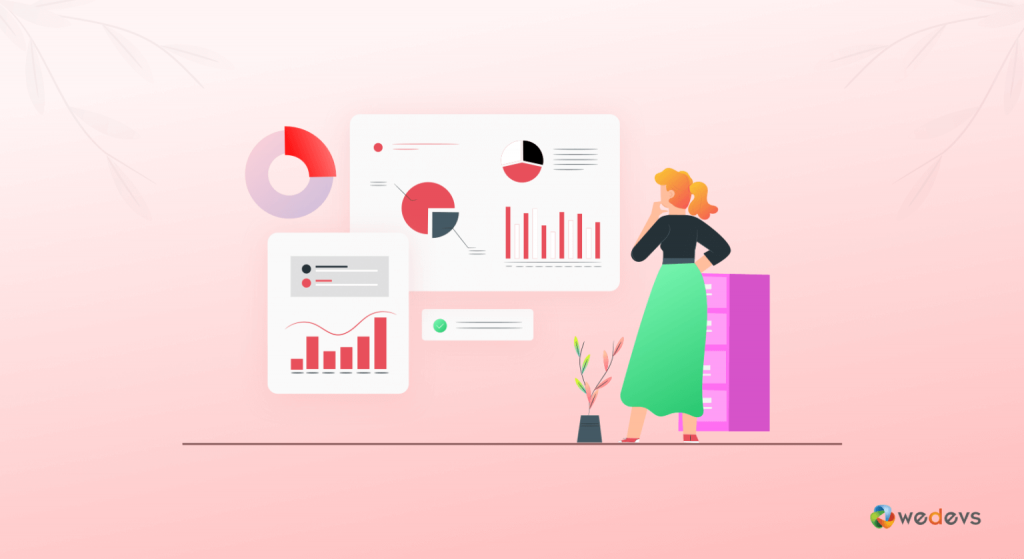 You must listen to your target audience if you really want to meet up their requirements with your product. To make your product stand out in the crowd you have to understand their needs clearly.
In order to better understand your products and users, it is essential to collect the usage analytics of your product. If you can identify the reasons why the users are loving your plugin, or which functions are being used for which purpose then you can optimize your product in a better way indeed.
However, a number of good factors have great importance on WordPress product development. Such as the number of active installs, installation growth, deactivation reasons, downloads, competitor analysis, most used languages, WordPress versions, PHP versions and etc.
Now your only task is to add your plugin or theme on Appsero. The rest will be taken care of by Appsero. It lets you get all the stats at your fingertips.
Quick Overview Over Deactivation Reasons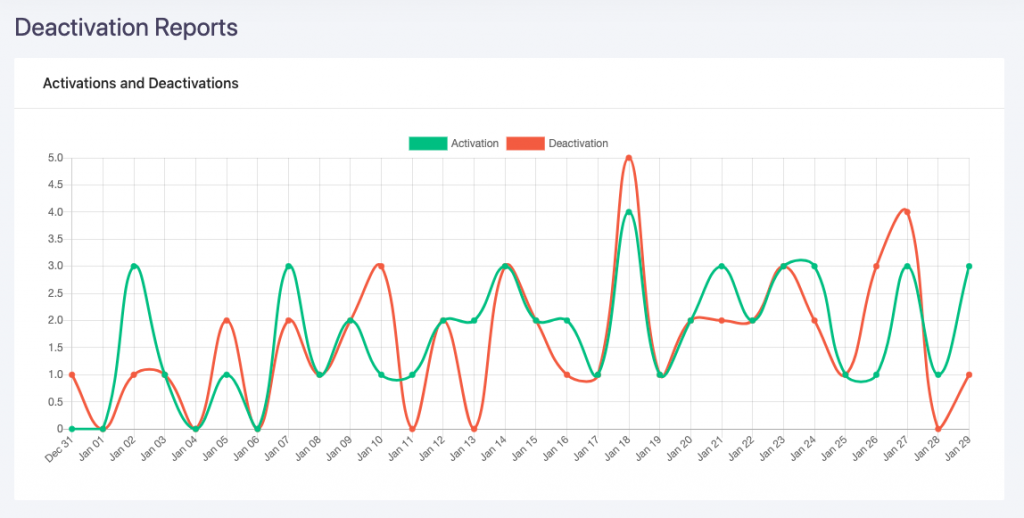 Have you ever wondered why your products get deactivated? There could be a hundred reasons behind this. But the main reason can be guessed easily. If the product can't satisfy your user's demand appropriately, it won't add much value to them. For this reason, you have to understand your customer's expectations appropriately. And then create your plugin/theme according to their demands.
Most amazingly, Appsero lets you capture deactivation reasons from the users. It means, whenever a user attempt to deactivate your plugin or theme, a form will appear to their screen. It will ask him/her to share the reason for deactivation and share the data with you.
Also, you can set some common reasons for the deactivation to help your users. That they can respond to the form with one click only. In addition, you can keep the "Other" field for the users who want to share their issues in detail.
After collecting all the data from several users you can arrange them for further analysis. From those data, you will be able to find out a common pattern or typical reasons for deactivating your plugin. Based on that you can set different customized and personalized messages that can represent your product more appropriately.
Full Control Over Your License Management
Well, if your plugin/theme is a premium one or you have both free and premium versions, then you need to manage software licensing strictly.

But setting up licensing for your plugin or theme is not an easy task. Apart from this, you may want to sell your products from different online platforms. Wouldn't it be great if you could manage all your licenses from one central place?  
Appsero cuts down the complexity with licenses in half.
Appsero allows you to handle the software licensing for all the popular systems from a single platform. No matter whether you are selling your themes or plugins from your own site (using Easy Digital Downloads/WooCommerce).
Or selling them through some online marketplace like Themeforest, you can integrate the licensing of the products with Appsero in under 5 minutes.
Pushing Updates to Your Premium Users Like A Pro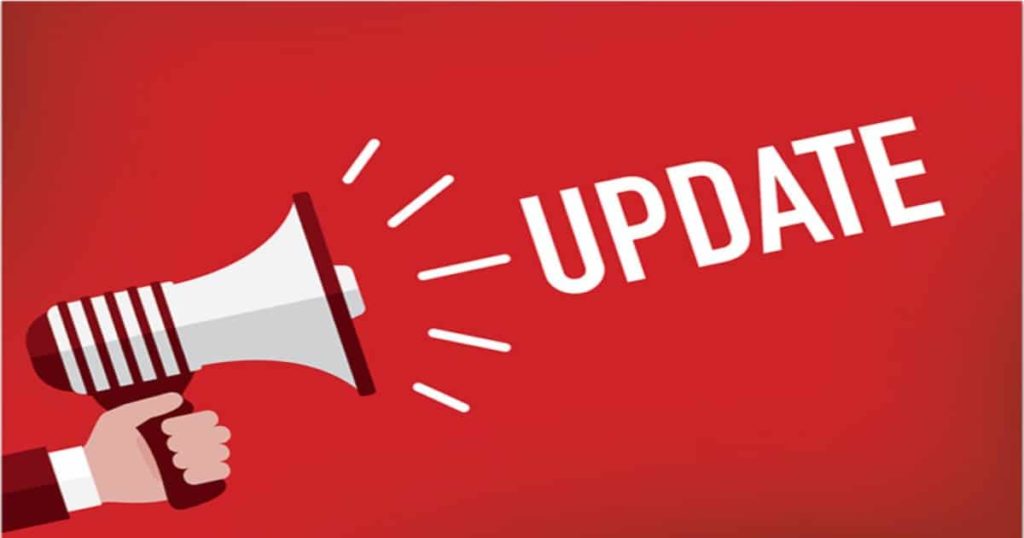 As long as you are offering the free version of themes or plugins through the official WordPress repo (wordpress.org), you need not worry about providing automatic updates to all users. Because WordPress repo allows them directly to the users' dashboard. But when it's about premium plugins or themes then you certainly need an interactive system to reach every user with your updates.
With Appsero you can send regular updates to users' dashboards. All you need to create your updates and deploy them in any of the popular repos like GitHub, GitLab, or Bitbucket. Leave the rest for Appsero. Besides, you can launch the pro version from the Appsero dashboard. It will minimize all of your extra hassles.
By filling out a couple of fields, you can push an update to your premium users. After that, all your pro users will get notifications directly on their WordPress dashboard. And then they can upgrade their systems to the latest version like it's a free one. Not to mention that you can push these premium upgrades of your products only to the verified users only.
Regular Deployment to WordPress.org for Free Plugins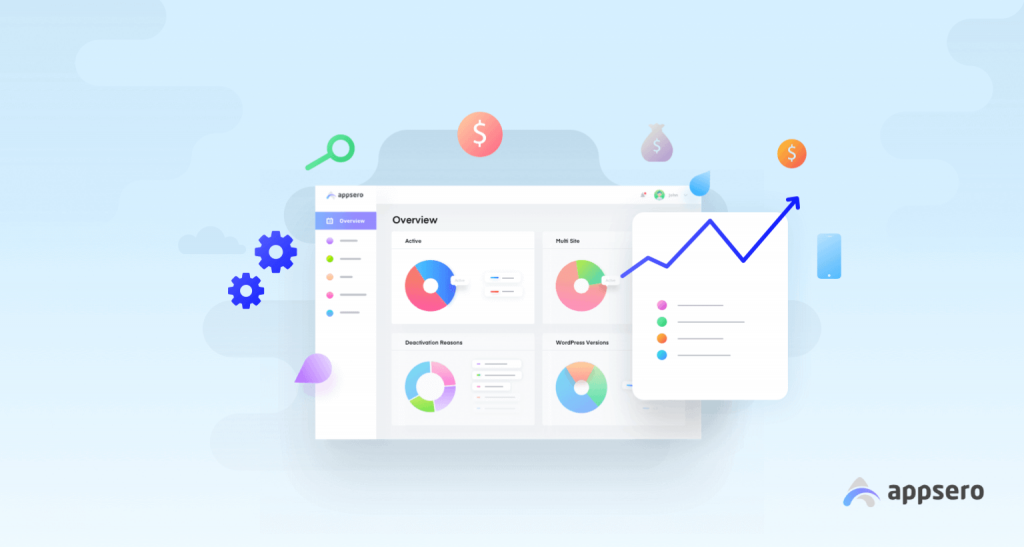 You don't need to worry about managing licenses if you have hosted the plugin on the WordPress repository. But how can you provide updates to your users?
It's been a long time weDevs is working on the WordPress ecosystem. But for the last few years, our too much time has been wasted on those old SVN repositories. To overcome these issues we have been dreaming about a git-based plugin deployments workflow that will free us from those old SVN repositories.
From our point of view, dealing with SVN should be a DevOps task. So, developers should not be worried about this in this modern age. The main objective of a plugin developer is to deploy something as early as possible to their plugin users. You must want to push the latest and greatest as soon as it's available. This is exactly where Appsero's Push to Deploy feature comes into play!
Simply connect your Git account, map your Git project with your WordPress.org account & BOOM! Now, you can release updates to your users in under 30 seconds using a command like the following.
Deactivation Auto Responder
Customer retention plays a crucial role in selling your plugin and theme. Appsero lets you go one step further with the deactivation workflow. You can allow an automated email from Appsero to your users. So, they will get an email as soon as they deactivate your product. We call it " Deactivation Auto Responder".
This feature sends a personalized message to the user according to the deactivation reason. You can customize the deactivation message for each deactivation reason.
Offers Seamless Integration with Other Services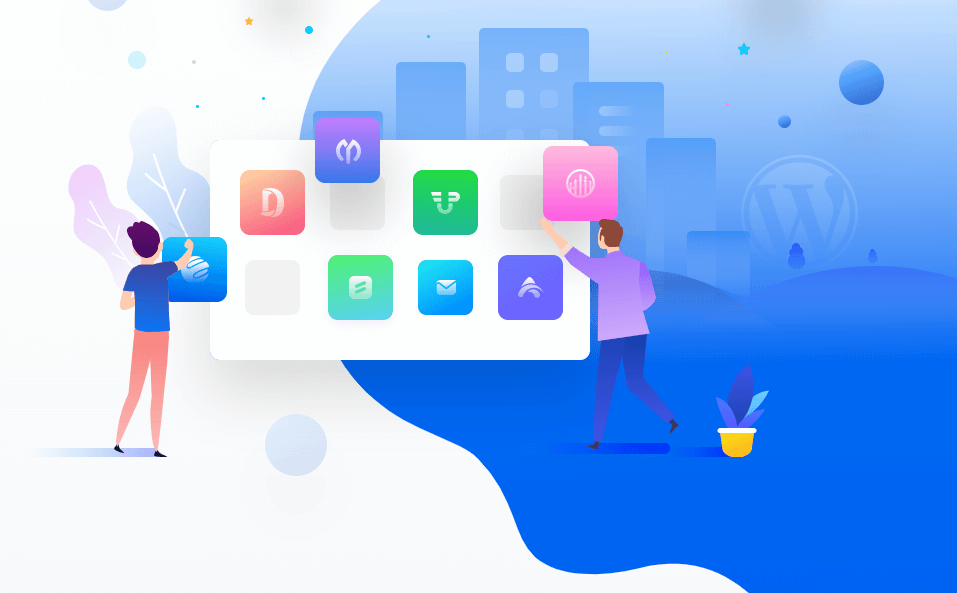 Appsero itself is a great platform to start with. We make it robust and flexible for our users. Appsero has seamless integration with Easy Digital Downloads, WooCommerce, and Envato. It allows you to sync all your existing licenses to Appsero with a single click. For Envato authors – the product order ID is treated as a license key. And you can completely rely on Appsero to handle it from there.
Also, Appsero supports some other vital integrations too. Such as:
MailChimp Integration
weMail Integration
Mailjet Integration
These email integrations will help you to build your own email list easily. 
Appsero Pricing & Installation
Most amazingly, Appsero is a free platform. It may wonder you but this is the fact. Appsero is right now in beta and all the features (and more!) are completely free to use. And it will be completely free while in beta.
Firstly we want to gather feedback from WordPress industry experts and enthusiasts. Then weDevs will launch the final product based on the user's review. So that all the features of Appsero are currently free. You don't need to spend a penny to use it. And there is no trick or hidden charge!
So what are you waiting for? This is the best deal for you at the beginning of 2020. You can integrate Appsero today with your plugin or theme. It won't take more than 5 minutes. If we decide to monetize the platform in the future – you will be notified at least 1-month before. 
Appsero: A Helping Tool for WordPress Developers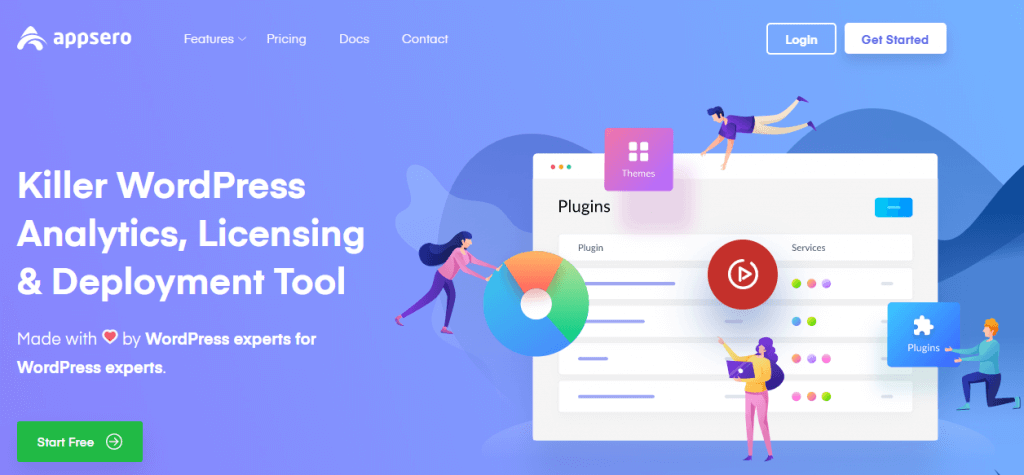 As a developer, you know better how much effort and concentration it takes to build a system. You have to be focused all the time and your brain is always busy solving any complex equation. In that case, any type of distraction is annoying. So, it's really irritating to take care of customer relationships, business insights, growth reports, and others.
In fact, it could be the worst nightmare for the developer if they have to handle the after development issues on their own. Luckily! Appsero comes to rescue you from all these difficulties. Furthermore, Appsero can boost your team productivity by up to 5x.
Spend less time on managing, more time on coding.
As we all know WordPress operates two huge markets of themes & plugins. So, we have built Appsero by keeping the requirements of both theme and plugin author. With Appsero, developers will get all the ingredients to manage their WordPress business on a single platform. We believe it will create thousands of new opportunities for plugin developers.