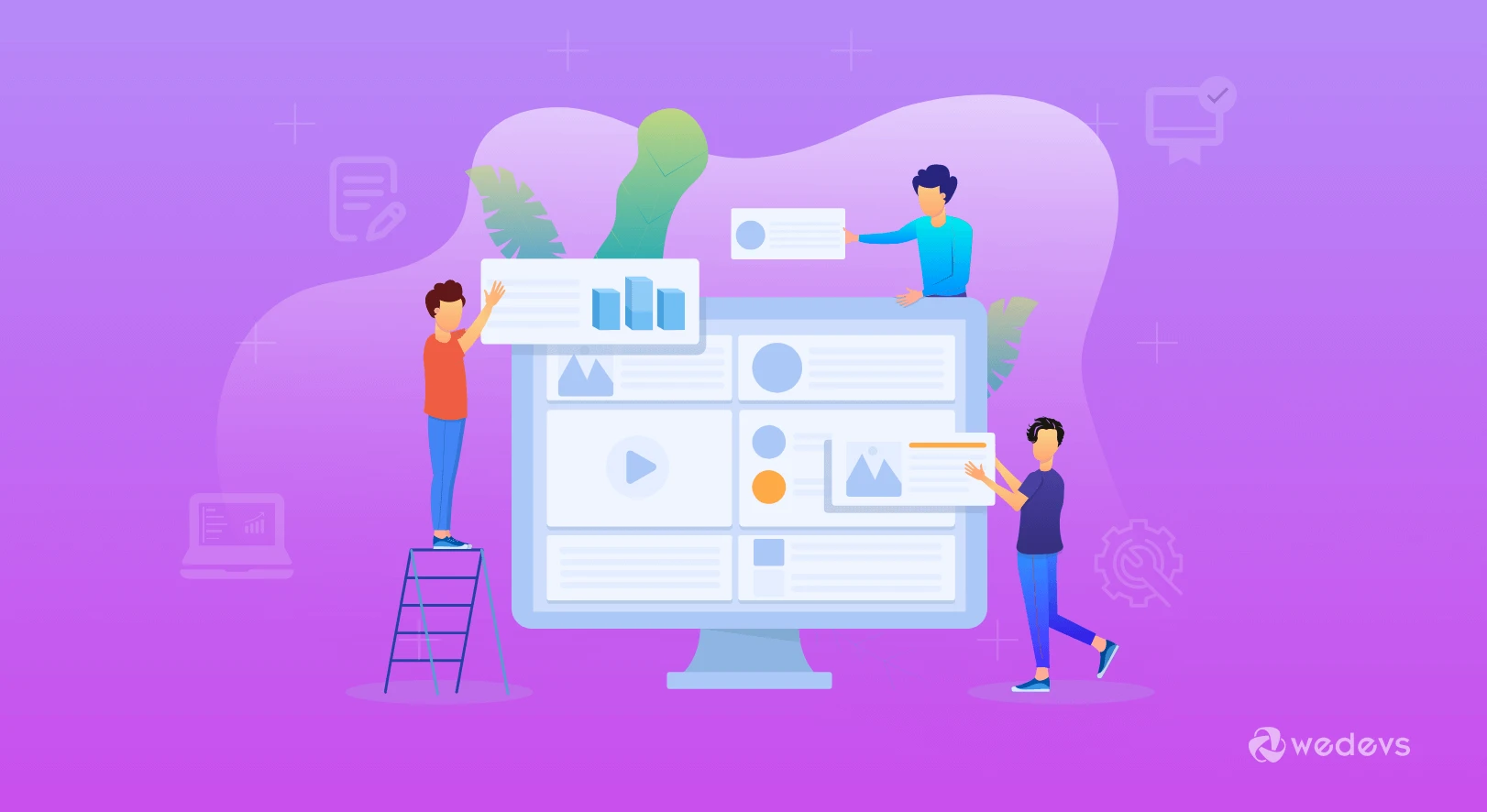 WordPress Frontend: Things You Should Take a Look Now!
Who are the key players behind the success of your website? It's your visitors nontheless. The more you influence your visitors to connect with the website, the more it flourishes. WordPress frontend is the thing you should keep improving to deliver a powerful user experience.
As the largest CMS platform around the world, WordPress makes it easier consistently. It is always open to a lot of robust front-end editing tools. For example, a plugin like WP User Frontend can help your user to submit registration forms, contact forms, guest post submissions, or making comments.
In this post, we will show you how WordPress frontend works and why it is necessary for your website to enable WordPress frontend editing.
WordPress Frontend at a Glance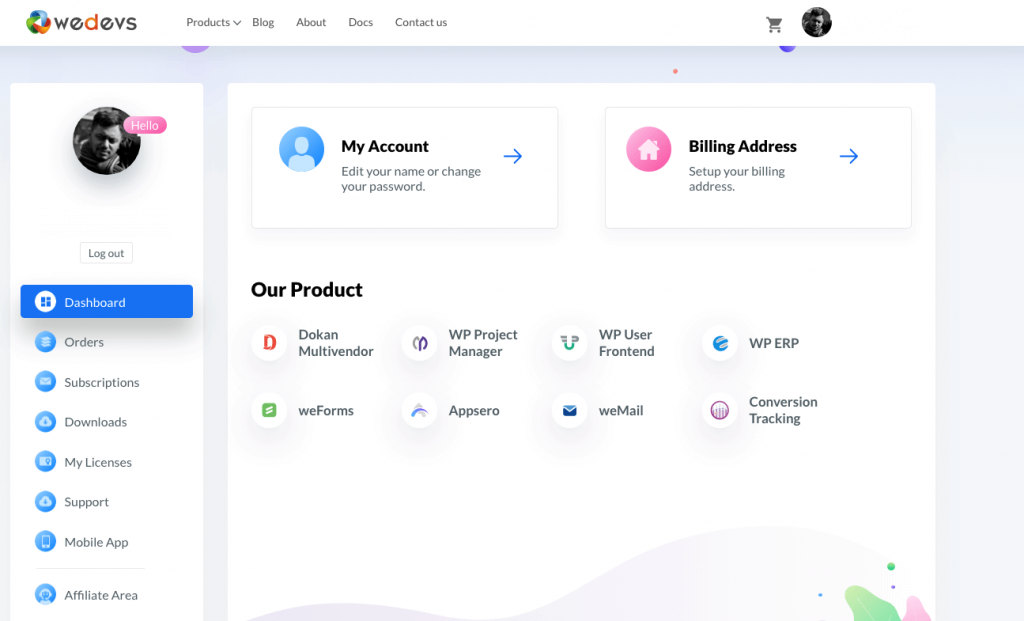 It's a hassle when one of your users needs to edit a typo or post-category from the backend. WordPress frontend editing just meant to erase these types of hassle. No one needs to go to the backend unless it's necessary to do some technical or administrative tasks. It supports your user to perform a lot of crucial actions. Some of them are-
Posting Form
Profile Builder
Registration Form
Subscription
Content Restriction
The main goal of the WordPress frontend is to make every move simple and time-saving for any user of your website. Now you may want your user to join a marketing campaign, run a voting poll, or manage membership from their account. Luckily, they can do it without your help if you have a WordPress frontend plugin installed on your website.
How WordPress Frontend Help Your User

If you have a WooCommerce store, WordPress frontend permits your user extensive accessibility to monitor their transaction, choose the billing methods you offer, and track their purchasing update easily. On the other hand, when you are running a content sharing platform, your WordPress frontend will include a user dashboard, frontend editing, publishing, and media uploader.
Well, let's see how WordPress frontend improves your user experience with a lot of specialized activities. We will show you how they all work to deliver a smooth time to your site's visitors, users, or subscribers.
Frontend Posting with Lesser Effort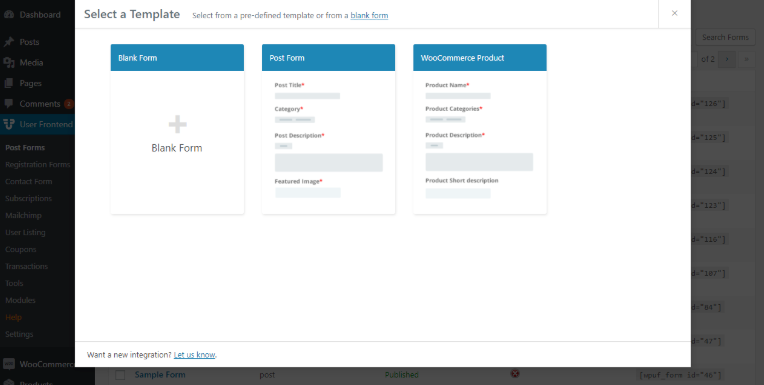 The first thing the WordPress frontend plugin is going to provide you is the support for frontend posting. You can create forms, allow users to post anything. Furthermore, it's possible to insert different types of forms into pages by using shortcodes.
In this section, your user can control every task they need to do from the frontend. However, we are listing four major features here.
Post Form Builder: This section includes drag and drop form builder. You can build any forms you need to build at once. For example,  WordPress user frontend has an intuitive UI to create unlimited forms.
Post Types and Taxonomies: You can build an unlimited submission form that is compatible with custom post types and custom taxonomies.
Custom Field Support: It's a format that is assigned to values that are stored in the field. The custom field type defines how you track and interprets the data. If your WordPress frontend allows custom field support, building any kind of form becomes faster and easier.
Guest Posting: Users can continue their guest posting if they want with full functionalities. As an admin or the owner of the site, you can moderate them or give your user full access to publish a post from the frontend.
Registration Form and Profile Building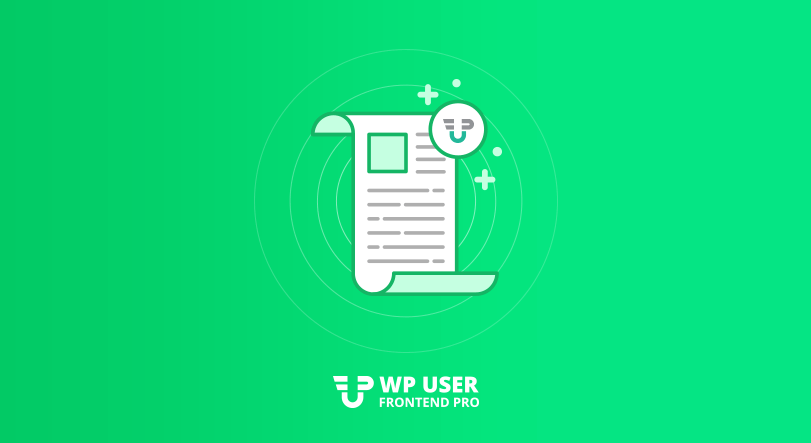 As a WordPress site owner, when you look at your site's registration, you can see a lot of complexities. But it's an obligation to make the registration process simple. Otherwise, people don't want to be a part of your journey. In that case, WordPress frontend is a great stand where your users can involve effortlessly and willingly.
Before you are going to integrate your site with a WordPress frontend plugin, consider the advantage it should provide we are mentioning here.
Build and Manage User Profile: One of the best things about a WordPress frontend plugin is it will let your users create profiles from the frontend. Then they can edit, update, and control their account settings without any difficulties.
"My Account" on the Frontend: Your registered users will get their "My Account" option in the frontend. Where they can access all of their activities like blog posts, commenting, payments, and overall transactions.
A Powerful Database: It's one of your aiding fortes. You can create a strong database with a robust WordPress frontend plugin by gathering all the user's info in one place.
Managing Subscription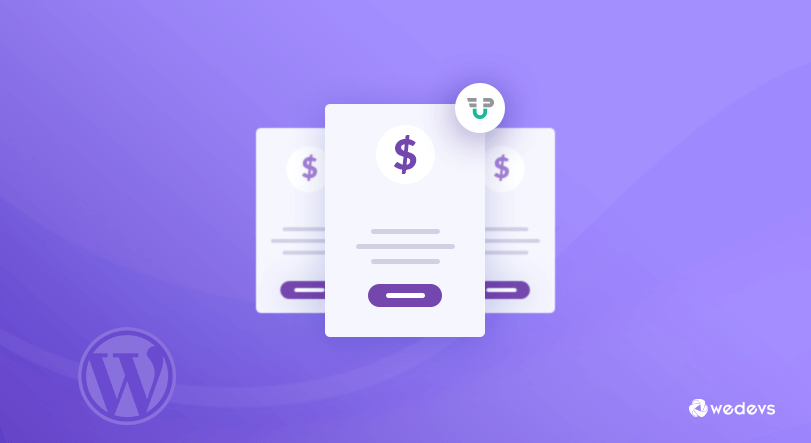 Subscriber management isn't easy until you have a strategic system to gather and utilize your data in one place. There can be free subscribers, then there are premium users. Hence, you must define their types and manage each category's information with utmost clarity.
However, some of the subscriptions you can manage with WordPress frontend are-
Earn Money for Posting: If you have a super brand value and publishing a post on your site is a big deal for people, you can earn money by allowing people to post on your site.
Locking Content for Premium User: Only your premium user can read and share some of your more valuable content. The subscription business model is great for any content-based website. Furthermore, it's also possible to build a site where any subscriber can publish posts anytime. Besides, you may control their activities and advantages like publishing a single article a day for a single user, etc.
With all of these features, WordPress frontend lets you create content managing packages, monetize your blog, and build a strong user base nonetheless.
Content Management and Restriction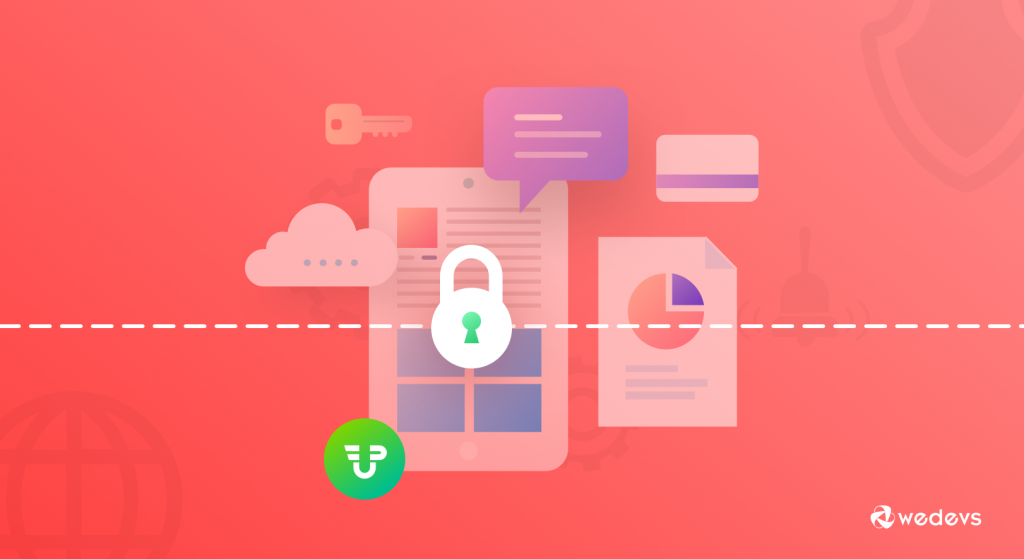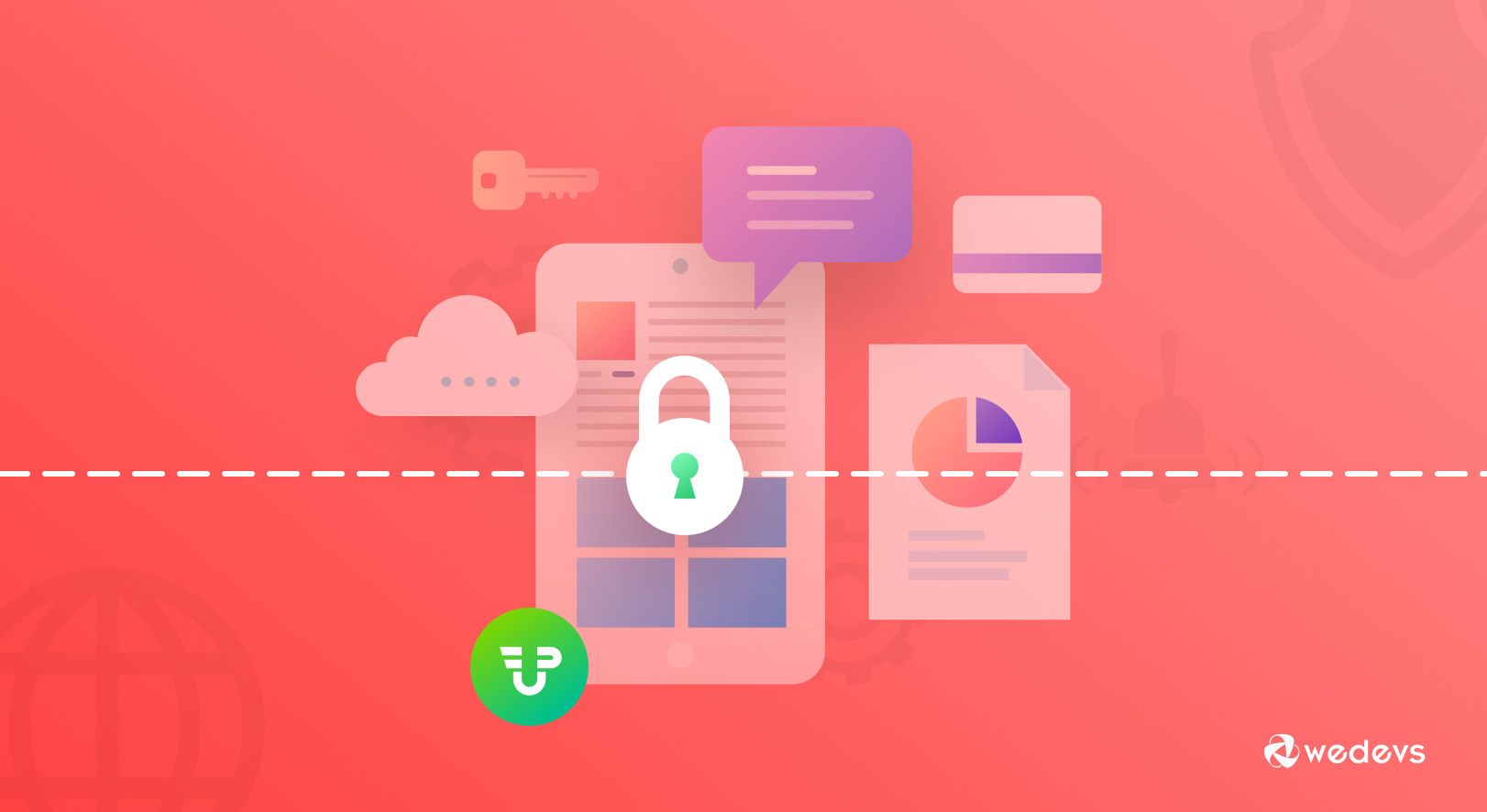 To manage your content restriction and taxonomies for the premium user, a WordPress frontend plugin should support you through a short-code or other assisting tools. You will find a lot of content restriction requirements while maintaining your free user and the premium ones.
The top four restrictions you should care about are-
User Role Based Restriction: You can define the role of your various users from the dashboard. Keep the special content only for the premium subscribers. Eventually, premium content will establish your brand value among the new users. On the other hand, you may also apply custom login and restriction pages.
Restrict your Menus: It's a benefit for you as a website owner. You should not share all the helpful menu links with every subscriber. It is a wise game plan to share specific menu links for your premium user and restrict them to others.
Taxonomy-Based Restriction: Different subscription packages have particular offers. When you create your packages, you may want to arrange the blogs and features following specific taxonomy/categories. And then, following the subscription types, restricting and managing those content would be easier and effective.
WordPress Frontend Dashboard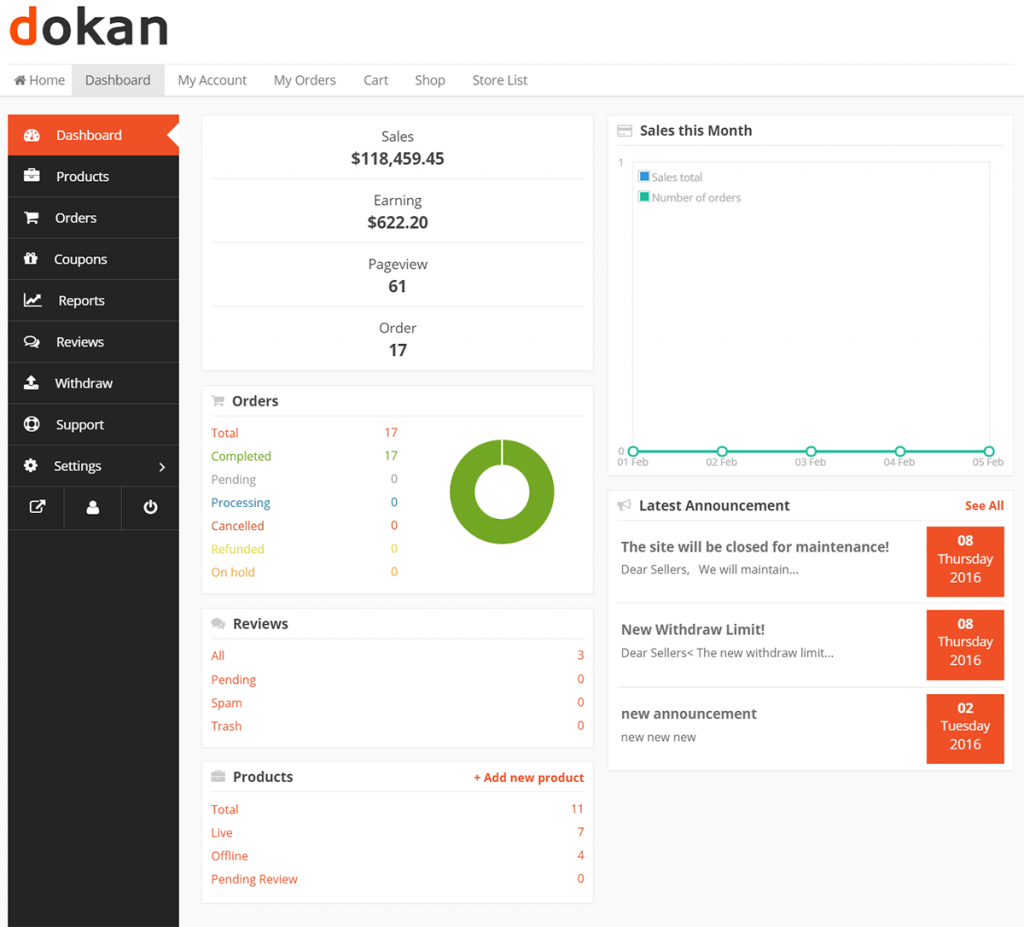 Each of the WordPress frontend editings starts from the frontend dashboard. So it is necessary to give your user a customizable and beautiful user dashboard experience. Below we are showing you a handful of dashboard features you must consider.
Customized Frontend Dashboard: WordPress frontend editing is meant to let your users create a customized dashboard. Arrange things according to their priorities. Therefore, it will ensure a striking user experience from the beginning.
Frontend Profile Editing: It will be a great advantage if your user can edit their profile directly from the dashboard. It's a must-have feature for any front-end editing tool.
Frontend Invoice Page: It's not an easy task for your user to generate invoices. But if you enable frontend editing, they can get invoices directly from their user dashboard. Hence they can view, gather, and manage all those invoices from a single place.
Frontend Post Management: You user may create posts and want to schedule them, making drafts, or publish instantly. They deserve to get such a frontend dashboard where they can manage all of their blog post activities easily.
Therefore, a user dashboard should be well navigatable, well organized, and have a stunning outlook and faster loading speed.
Gear Up Your website with a Powerful WordPress Frontend Tool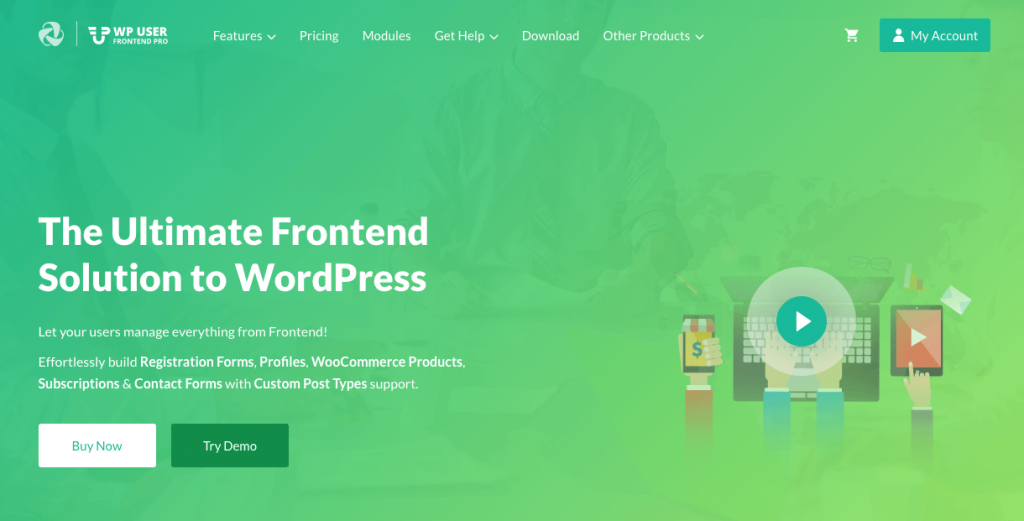 The best way to get all of the advantages of frontend, you must get a robust frontend plugin. A tool not only allows your users to frontend editing but also perform all the things they need to achieve from their user dashboard.
To this intent, WP User Frontend can be the most reliable and affordable frontend plugin for your business. You will achieve all the functions and features we have discussed throughout this post with it.
You can start using this powerful plugin for free. Some of the free features are-
Drag and drop form builder
Update profile from the frontend
Flexibility for the admins
Files and attachments
Publish WPUF forms using Gutenberg
WordPress guest post submission, etc
To avail of the more advanced level features, you will have pro-plans to move on anytime you want. However, WP User Frontend Pro is affordable compared to any other plugins in the market.
Final Thoughts
We believe it's quite clear to you that there's a huge potential left for WordPress frontend editing. If you are able to utilize it in the proper way, eventually all the efforts lead to sustainable business growth. Then give your users a remarkable experience and will increase your subscriber retention rate.
So tell us, if you have any questions regarding WordPress frontend editing. Furthermore, we appreciate your precious opinion in the comments section.