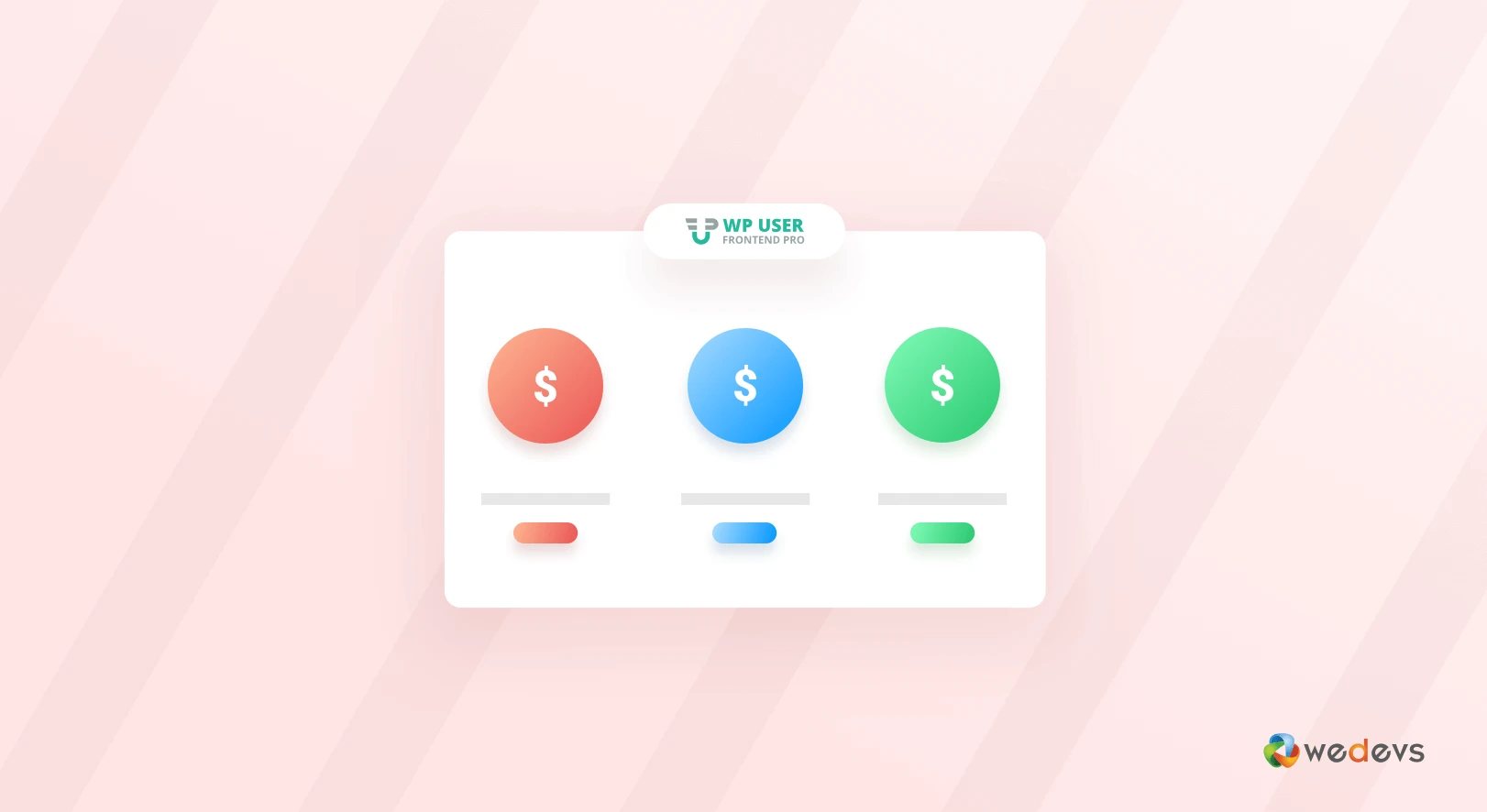 Adopt Subscription Business Models in 2023: Why Should You Charge for Online Content?
Subscription is a process that offers periodic access to a product or service. It can be yearly, monthly or seasonal. Subscription Business Model is picking up speed gradually because you can turn your visitors into customers with it. To clarify, this model has a basis for expecting some consistency.
Subscription started as a way for newspapers and magazines to rope in readers. However, it has then gradually evolved into a strategic approach for a business to manage revenue, growth in a wide range of industries.
Subscriptions increases customer lifetime value.
So it is clearly visible why people are leaning towards subscription business. You can create a long-term relationship with your customers, that will go beyond a single transaction. Therefore, they will continue to do business with you.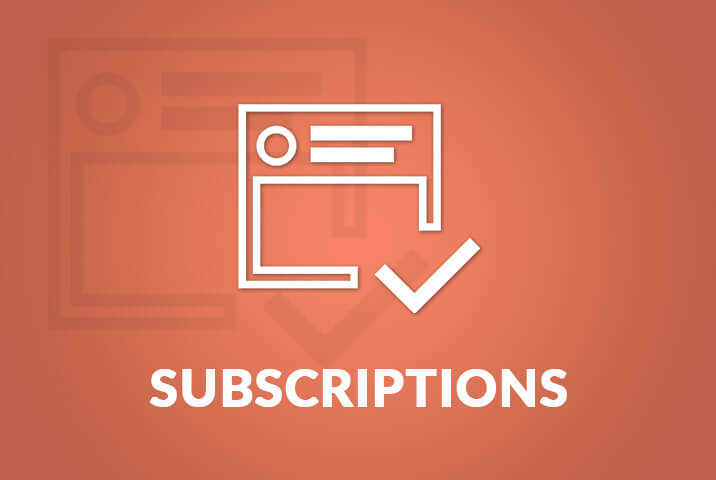 So, let us see why Subscription Business Model in WordPress has become so popular.
Recent Growth of The Subscription Business Models in WordPress
Imagine you have a site that is flooded with daily visitors. What if you could turn them into potential customers. This exactly what Subscription does. Not only it reduces the risk of the business but it also provides early payment from customers.
Subscription pricing can make it easier to pay for items that are expensive. Since customers can pay for over a period of time and thus can make the product seem more affordable.
In the last five years the subscription eCommerce market has grown 100% a year.
That is quite an extraordinary fact. Also 15% more users have signed up one or more subscriptions to receive more products on a recurring basis.
You can understand from these facts that why the Subscription-Based Business Model has become so popular. Let us see what this model can do for your business.
Why You Need to Adopt Subscription Business Models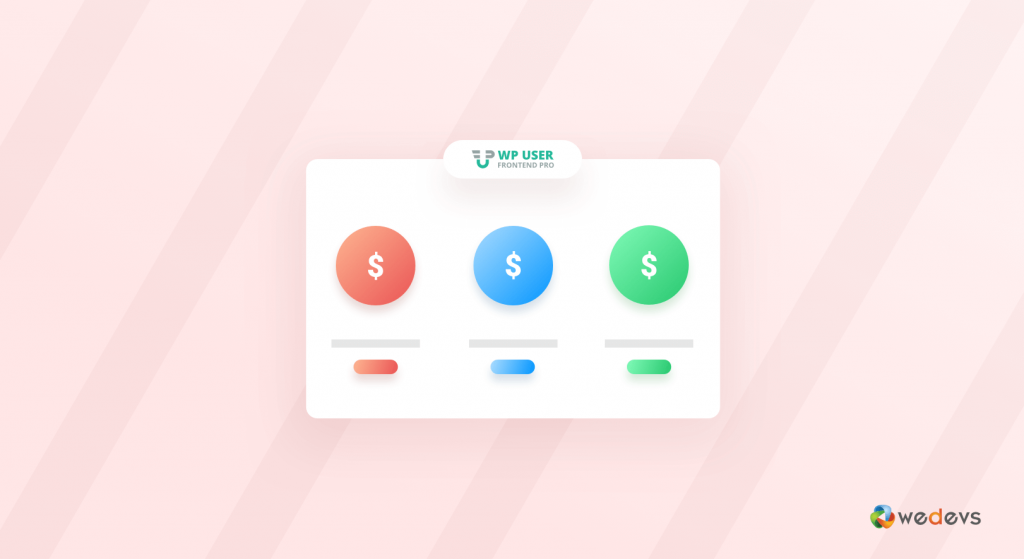 If you adopt subscription business models then you can have advantages like,
Building Customer Relationships
If you can create a strong relationship with your customers then what more can you ask for. When a strong bond is established, the customers become loyal and stay true to your products.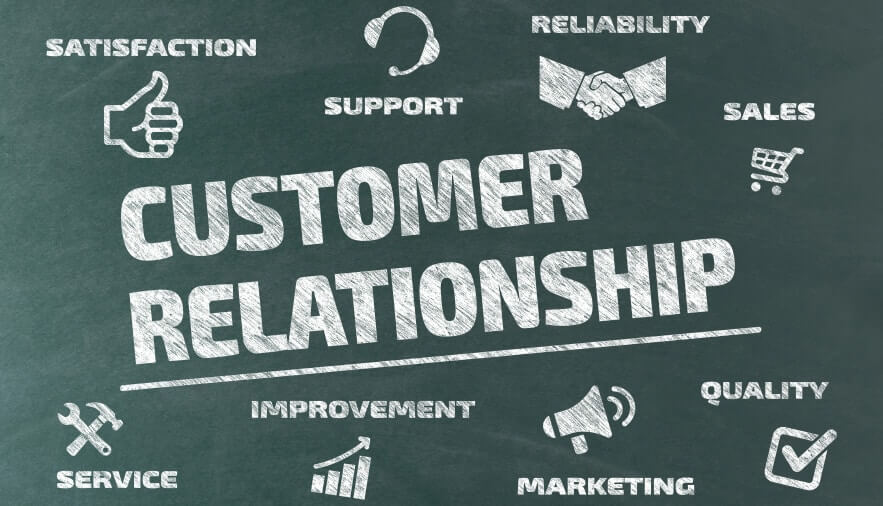 You can easily create a direct relationship with your customers using Subscription. Because it gives you an opportunity to form that kind of relationship. You can easily collect feedback from your subscriber's overtime on your products. Which will give you ample chance to improvise your products to your customer's liking.
Get Customers From Any Channel Using Subscription
When you are thinking about marketing your site or your products you think about all the channels you can use. However, if you don't have the right techniques then it may not be fruitful.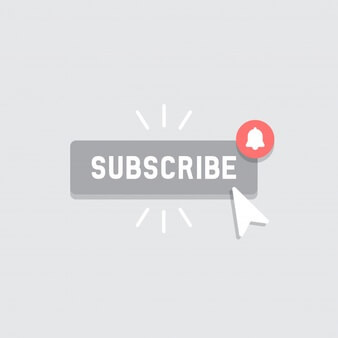 That is where Subscription comes in. You can easily establish fast, simple, and automated customer acquisition from any promotional channel using a subscription.
But make sure you have a system that supports maintaining all the channels.
Value For Money with Subscription Business Model
Suppose you are running a site that sells WordPress themes. Each theme goes for $7. So, if you sell a theme then you have to provide support for that theme lifetime for free. But, if you use subscription then you don't have to provide support for free.
In fact, the customer has to pay $7 every month. So, if the customer uses the theme for 9 months then he/she has to pay $63. That will cover the expense for your support.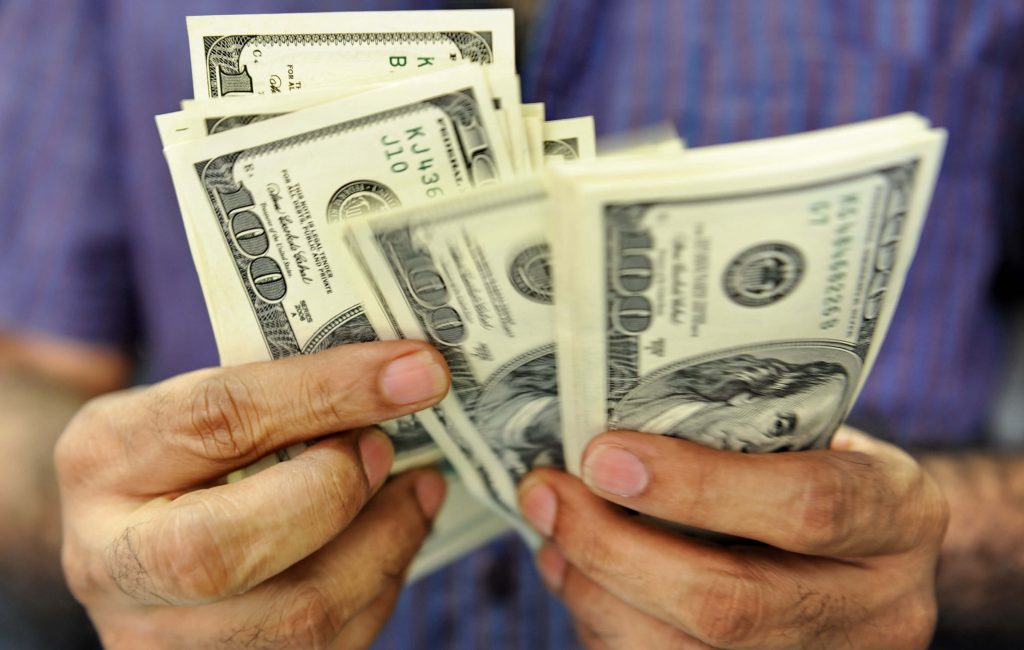 It was just a small example of how you can turn the subscription business model in WordPress into a really good profitable business.
Right Consumer Metrics
You can easily acquire the right information from your customers as we have said earlier. Analyzing this information you can create metrics that will help you understand if your product is working for the customer or not.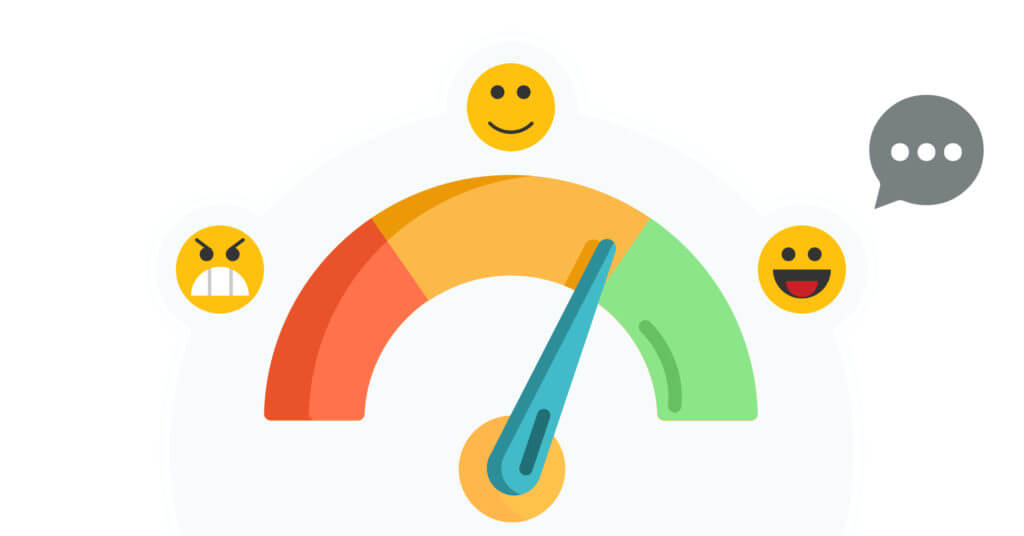 So, what will be the end result? Well, you can find out what is missing from your product, fix it and create a product that will create a real buzz amongst the customers.
Deploy New Pricing For Your Subscription Business with Utmost Ease
The subscription business is always changing. Many start the business with simple recurring pricing. But there is always a chance to evolve. There will always be competition. So the pricing should be dynamic and flexible.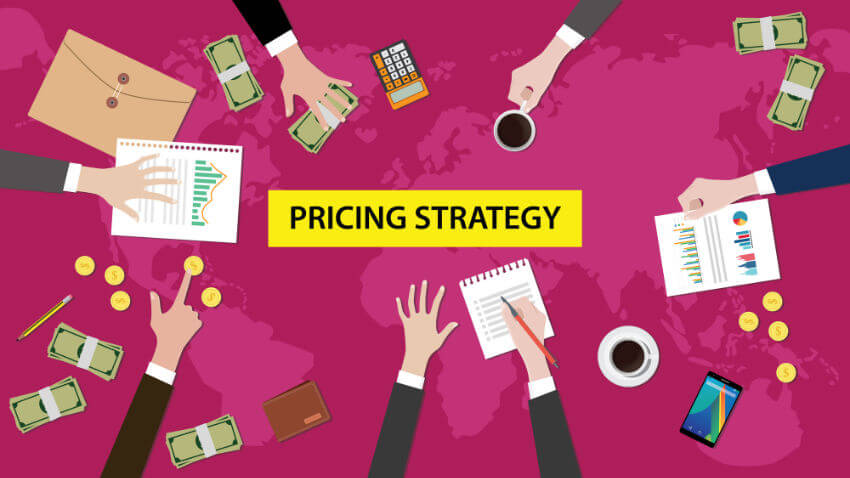 That is possible with Subscription. Because you are always collecting data and constantly improving your product, you can easily change your pricing for Subscription and deploy it.
Now, the question may arise why should you charge for your contents regularly from the customers. Let us discuss it.
Should You Charge For Your Online Content?
Should you charge for your online content? that is a question that has crossed every business or site owner's mind at some point who is in the Subscription business. We all know creating content is not easy. You need to put effort, time and hard work behind every content you create.
It doesn't matter whether the content is blogs, videos, Softwares or WordPress plugins.
Yes, you can give some content for free. But that is only to create more engagement and attract customers. The free content will give them insight into your products.
When they get hooked up, then you can start charging for your more exclusive content through Subscription. A question may arise that if the charging for your content can have an impact on your site's engagement rate?
Well, if you have the right content created then you don't need to worry about that. Yes, that doesn't mean you can go on and charge for every product you create. Providing free content can prove to be highly profitable.
The free content will keep the balance of your business. Keeping you from going overboard.
Now, you must be thinking of trying your luck on Subscription Business Model. Well, we have good news for you. Creating a subscription-based doesn't require coding knowledge these days since you have WordPress! And also if you have a tool like WordPress User Frontend. You can easily create an attractive login and registration page so that your customers can easily subscribe.
Let us dive into it, shall we?
How to Create a Subscription Business Model Online?
As we have said you can easily create a Subscription or a Membership site, also an Alumni website without knowing any coding using WordPress. Specially WP User Frontend.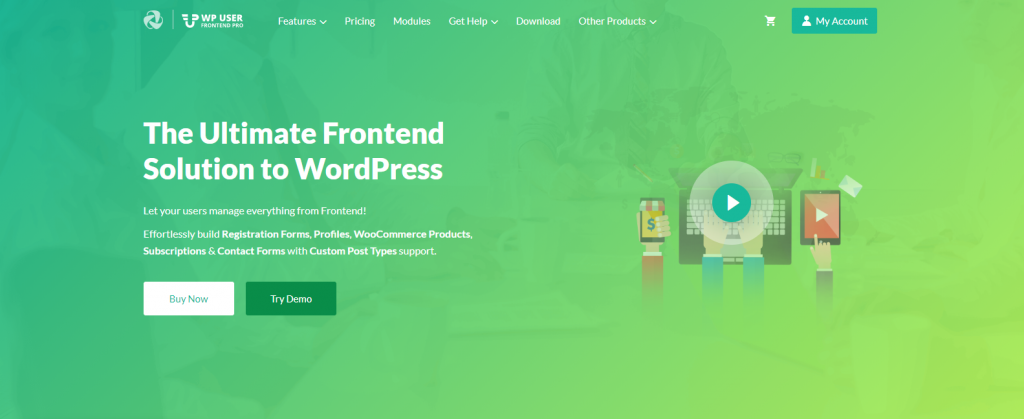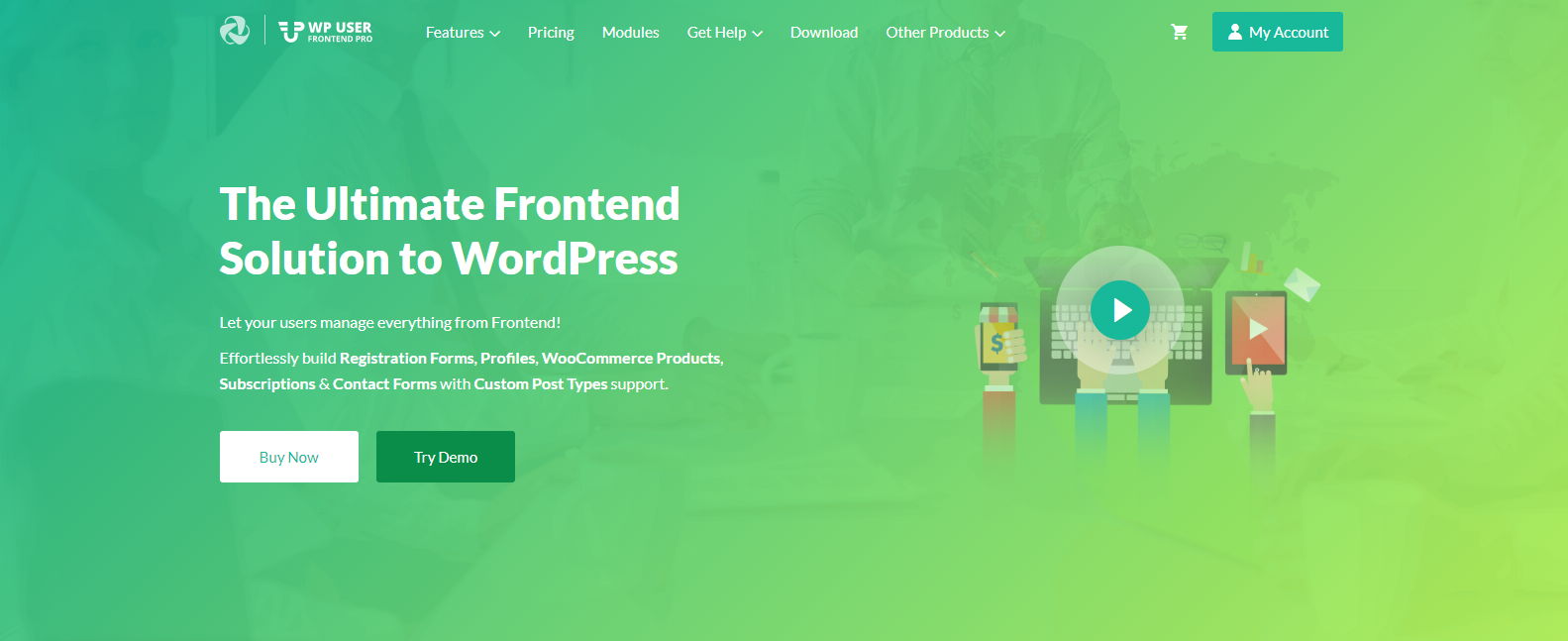 If you follow these easy steps then you can easily create a membership site.
Step1: Setting Up a WordPress Site
First, you have to create a WordPress site. Building a WordPress site is one of the easiest tasks on the web. If you are not familiar with WordPress, you can follow the links below to set up your WordPress site.
Step 2: Enable Subscription Pack Using WP User Frontend
You can easily install and activate WordPress User Frontend like any other WordPress plugins out there.
It comes with subscription features, like pay per post, locking contents and guest posting. Also, you can manage your content and comment.
Step 3: Create Subscription Pack
For creating your subscription packages, you have to navigate through wp-admin → User Frontend → Subscriptions → Add Subscription.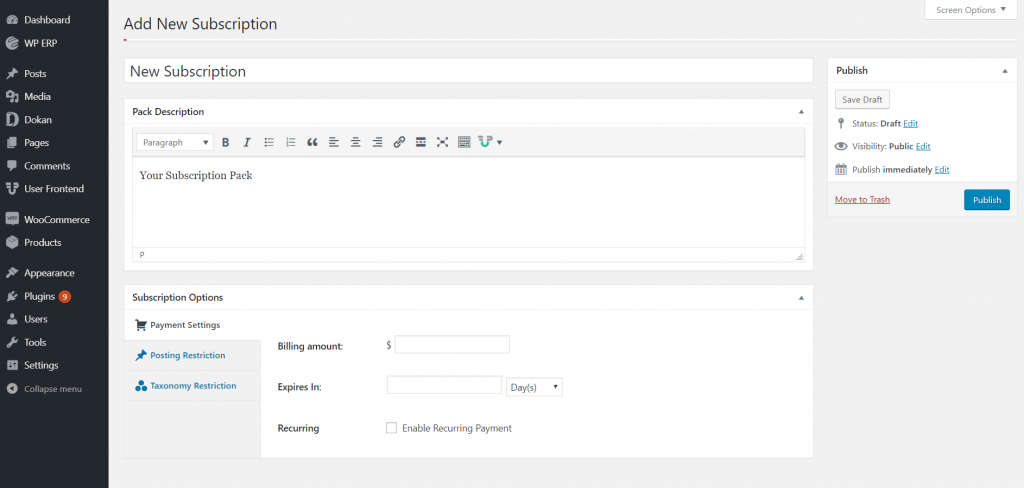 You can set how long you will show a post on your site, send emails to the particular user about the expiration of post and you get to define what holds in the future of the expired posts using the "Enable Post Expiration" feature.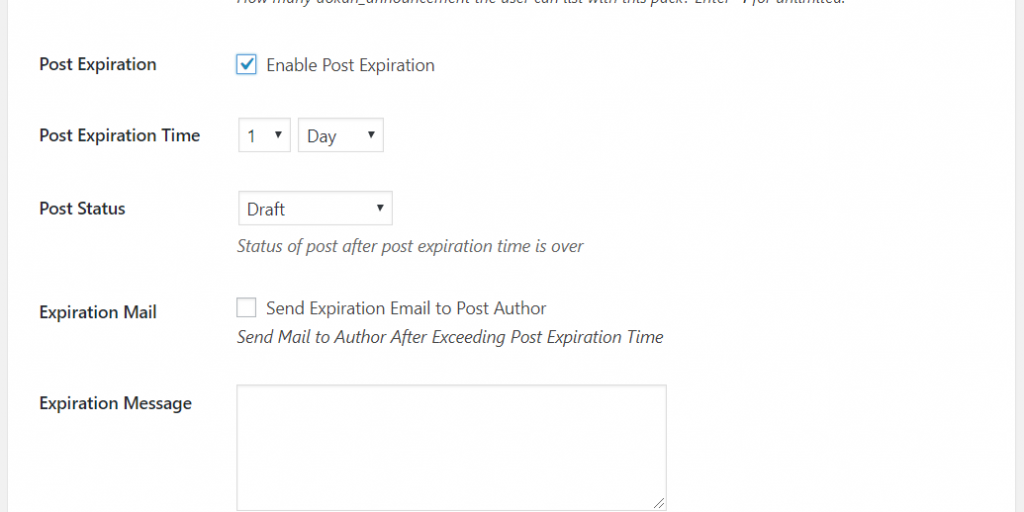 You also have the "Recurring" option if you want your subscriber to keep purchasing one of your specific subscription packs.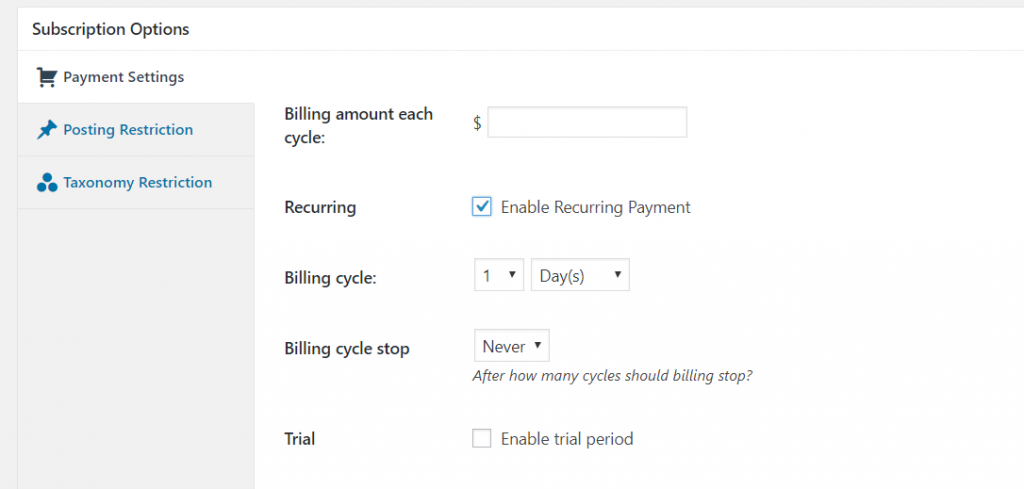 Step 4: Register and Payment
If you have persuaded anyone to buy a subscription pack, then you can also register your customers. Navigate to, wp-admin → Settings → Check anyone can register.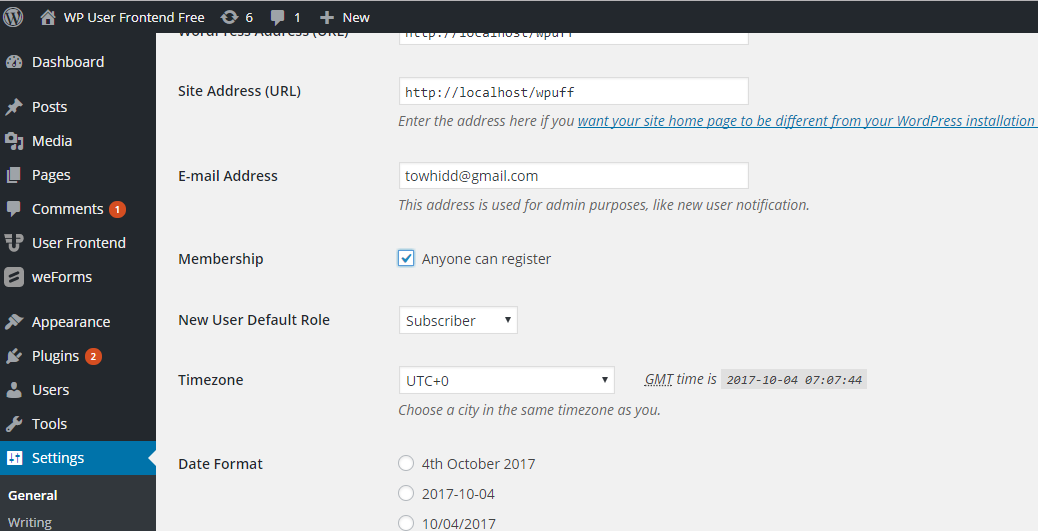 Your users need to complete payment in order to buy a subscription pack. So for payment navigate to wp-admin → User Frontend → Settings → Payment.
Step 5:Charge for Posting
Enabling this feature, you will get all your subscription packs on a specific page. Also, you will get some already created pages, among them there is a page called "subscription" that has a shortcode [wpuf_sub_pack]. When you select "yes" for the charge for posting, you will see all your created subscription packages on the page called "Subscription Pack Page".
Payment Page and Payment Success Page
These pages are already set when you install WP User Frontend, you don't need to do anything here. If you want you can create your own custom page and set those here.

Step 6:PayPal and Bank Payment Methods
Using WP User Frontend your Subscribers can pay through PayPal or direct bank. You don't need to add any extension to enable this feature. Navigate to, WP User Frontend → Settings → Payment. You can use Stripe as the Payment Gateway as well.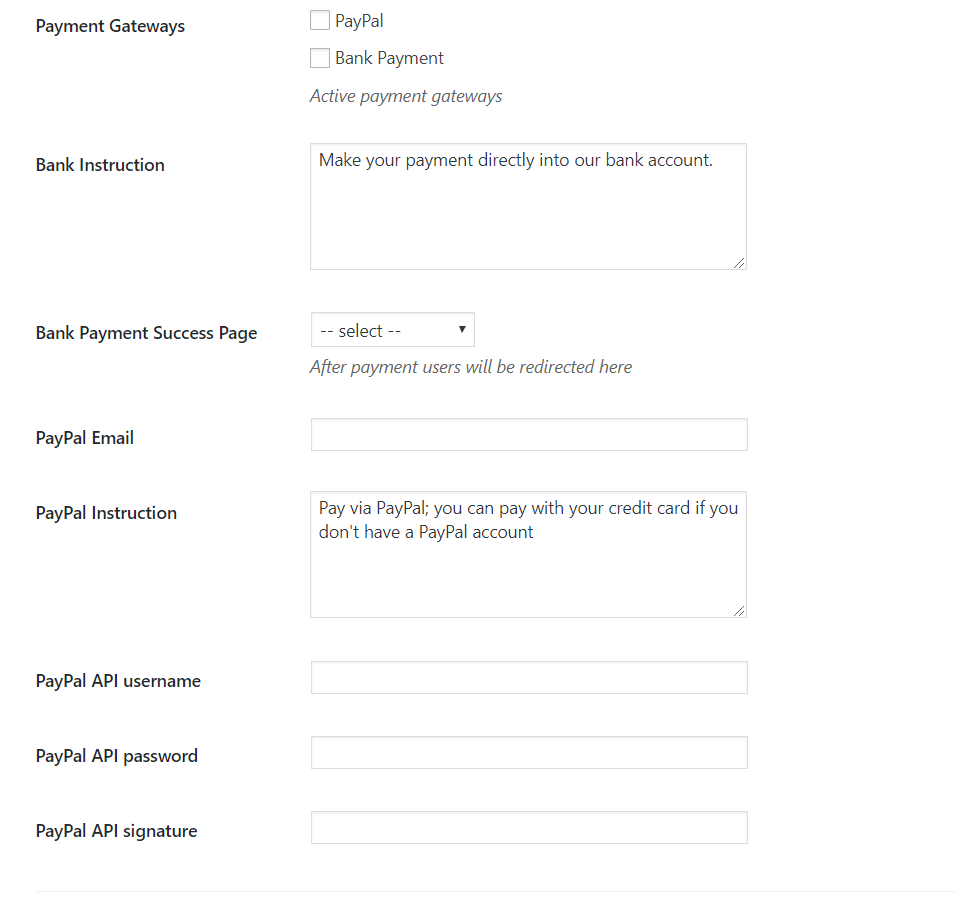 Your subscription-based membership site is ready for business. Now you can go for a full-fledged Subscription Business.
Final Word on Subscription Business Model
People are always online and Email marketing is gaining popularity. The target is to draw more and more visitors. The more visitors you have, the more opportunities you have, it's that simple.
For this reason, WP User Frontend has some extensions through which you can allow your subscribers of different email marketing platforms to learn about your posts and other content on your website.

Know more from the below video.