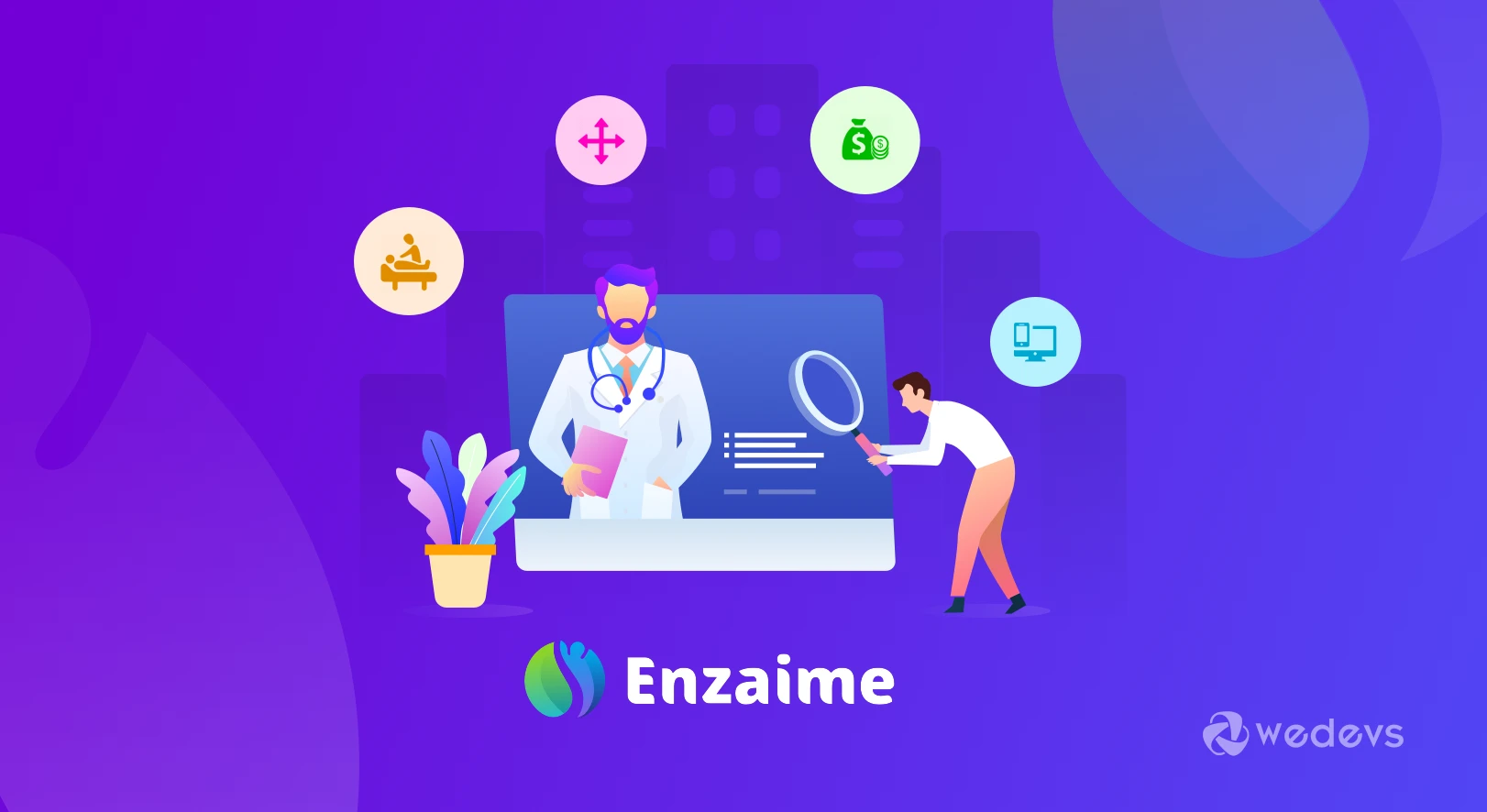 Proudly Introducing Enzaime from weDevs, A Must-have Tool to Uplift The Impressions of Doctors upon The Entire World
Today we are introducing Enzaime, a must-have tool for Doctors and Healthcare Professionals. And you too are part of it, want to know how? Here' my story for you!
Tareq and I (Nizam Uddin) had started weDevs 7 years back with the intention of making disruptive innovation in the internet arena. We chose WordPress as our dream maker. And after a rollercoaster ride to this point in time, we feel very accomplished when we see 17+ amazing products, 2M+ free downloads, 100K+ happy customers in more than 160 countries.
I always feel so proud of my 70+ members team; it's the synergy in the team that helped us produce the world's number one marketplace builder solution- Dokan. Currently, 30K+ marketplaces are running through our Dokan Multi-Vendor Marketplace Solution making its competition nearly irrelevant globally.
weDevs: A Great Journey so far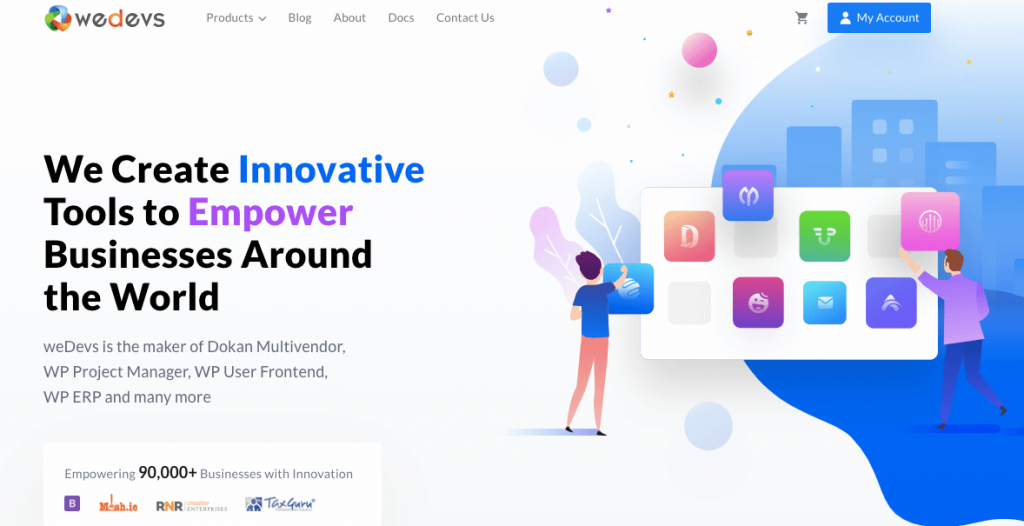 The reality of making products and selling them in bulk to potential customers is not often what it seems in statistics and literature though.
Making state-of-the-art products and marketing these products digitally, effectively and efficiently, should both be factored into the company's business strategies. That's exactly what I tried to do in building weDevs' business from the very beginning.
I became absolutely enamored with WordPress when our first product WP User Frontend Pro got us instant success. This strengthened our conviction and had us believing that we are truly capable of disrupting the WordPress world.
Since then we never had to look back and I grew even more passionate about WordPress and the world it was helping to serve.
Contrary to the popular belief that WordPress is an extensive website making tool, I always had the vision to empower WordPress as a platform where businesses can be run, projects can be managed, entrepreneurship can be fostered.
When I look back and see my youthful and ambitious vision being accomplished through our products-
It gives me an immense sense of gratitude and pride!
Enzaime: The Story You Shouldn't Miss out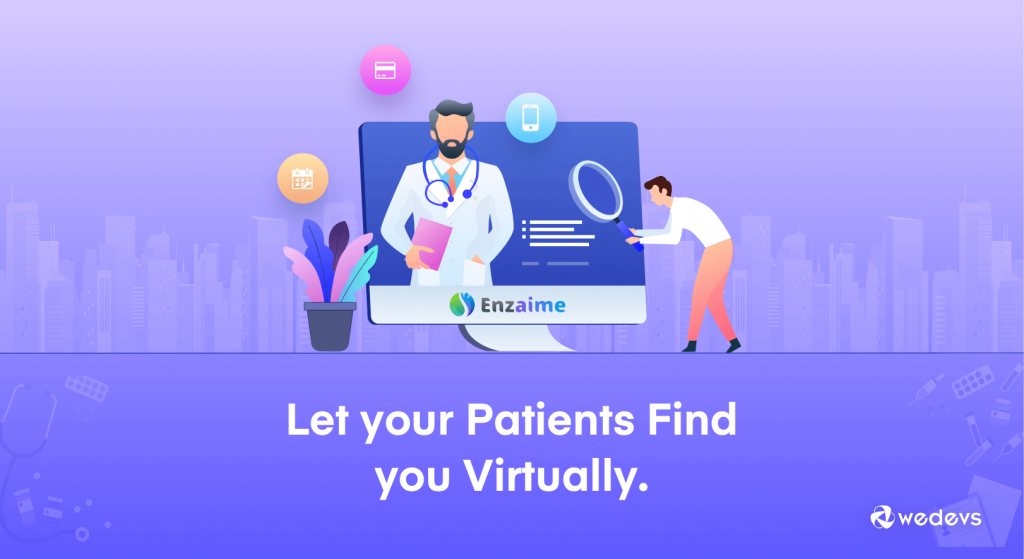 Now it is 2020 and we have a bigger vision that we want to accomplish. We want to bring about a positive impact on the lives of people. And help enrich different aspects of the human condition thus improving our society and coexistence.
We believe that all humans should have access to the ability to serve their basic needs. One of the most important basic needs is proper healthcare.
We want to make healthcare more accessible and affordable. In attempting to do so, we first want to change the patient's perspective towards doctors and healthcare professionals.
We believe doctors are at the heart of healthcare. So the first impressions of the doctors plays a very important role in the minds of the patients. Creating a positive impression of the patient's mind is less tangible than physical wellness.
But this very delicate aspect of connecting and impressing upon another is crucial in providing a sense of being taken care of, which we all can appreciate in our time of need.
Why We Actually here with Enzaime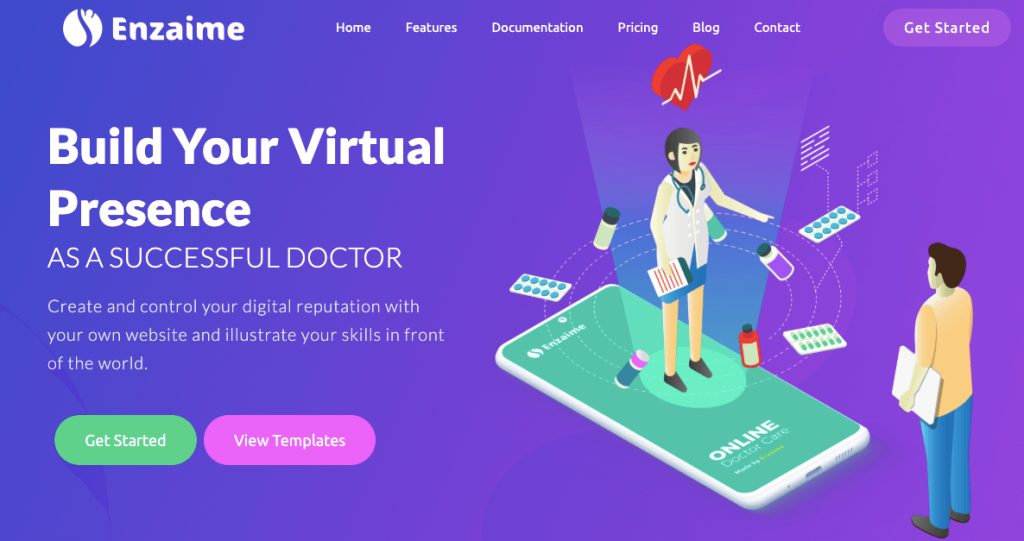 As a very first step towards building a comprehensive Remote Practice Management Systems, we want to offer doctors and medical practitioners a state-of-the-art website building tool.
A website is the first thing that the doctor has to portray himself in front of anyone around the world, and first impressions matter!
We are introducing Enzaime with its website building utility this March (2020) but in 3 years I envision Enzaime as a comprehensive Remote Practice Management Solution for doctors.
Currently, we are offering highly customizable websites for doctors based on their specialties.
We offer websites with premium themes and plugins that can be created within minutes with just a few clicks. These highly customizable themes and plugins ensure that one doesn't need to be a programmer to create their own website.
By following and clicking on some simple instructions, doctors can build their own websites easily or can ask the Enzaime team to do so for them.
One-Click Starting to Advanced Customization: Enzaime made Everything easy for Doctors!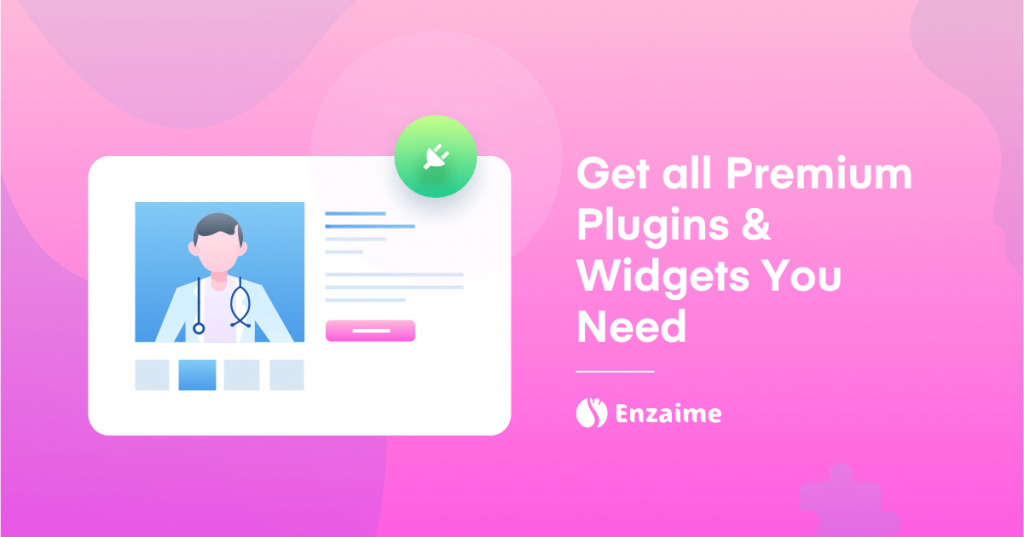 If you already have a website, then you can transfer all your existing data quickly into our customizable templates. Yes, it's created carefully with your needs in mind, with ease.
Or you can redesign your entire website with different and new content envisioned with a more accessible approach.
Top Enzaime Features at a Glance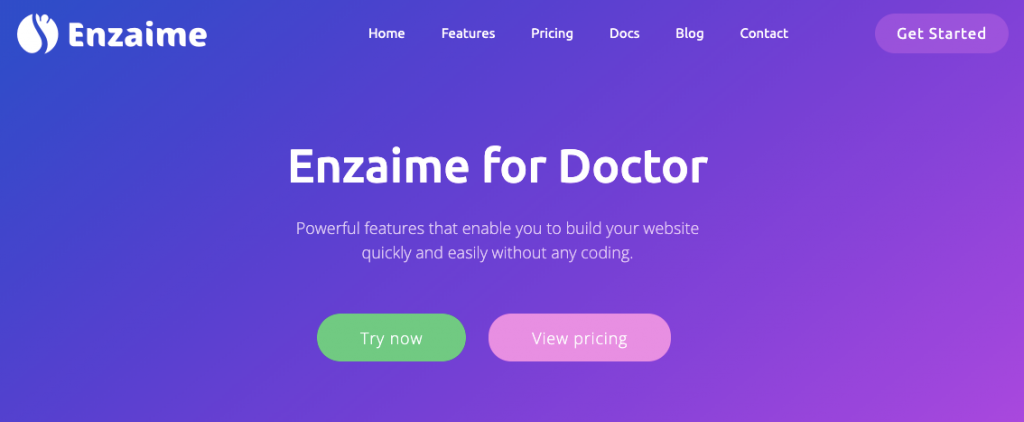 Now, let's check some outstanding features you can get with Enzaime!
Custom Domain Names and Secured Hosting
WordPress Premium Themes
Premium Plugins and Widgets
Drag & Drop Web Builder
Responsive Design
Online Appointment
Online Payment
Built-in Patients Form and more
Custom Domain Names and Secured Hosting
Enzaime offers custom domain names for the websites and the strongest cloud hosting service, Google Cloud.
The hosting includes the fastest WordPress caching plugin, the fastest content delivery using Google's global network with 90+ POP locations.
Reliable, resilient, low-latency DNS serving from Google's worldwide network, dramatically improves the PHP execution time. And reduces the MySQL queries, automated daily incremental backups, long-lived distributed backups & disaster backups.
A 'closed network' platform allowing only humans at a normal rate, web Application Firewall tuned for WordPress that can block over 2M requests every 24 hours.
Enzaime also ensures that no mail from the website ends up in the spam folder ever.
WordPress Premium Themes
Enzaime offers custom-tailored premium themes for different specialties of doctors. It adds Quality, Uniqueness, Functionality, Security to the existing or new websites of the doctors.
Enzaime has dedicated itself to maintain the highest quality possible following the standard of WordPress.
All the designs offered here are unique and can further be customized for the specific needs and tastes of the doctors. Also, all the websites are SEO friendly which makes sure the websites pop up on the first page of the search engines.
Premium Plugins and Widgets
To make the whole designing process a lot easier Enzaime provides few of the industries' most popular plugins and widgets for its clients.
Namely, Bookly, weForms, HappyAddons etc.
Drag and Drop Web Builder
We have designed our websites in such a way that a person who has not seen or even heard the word WordPress before, would not struggle to maintain it.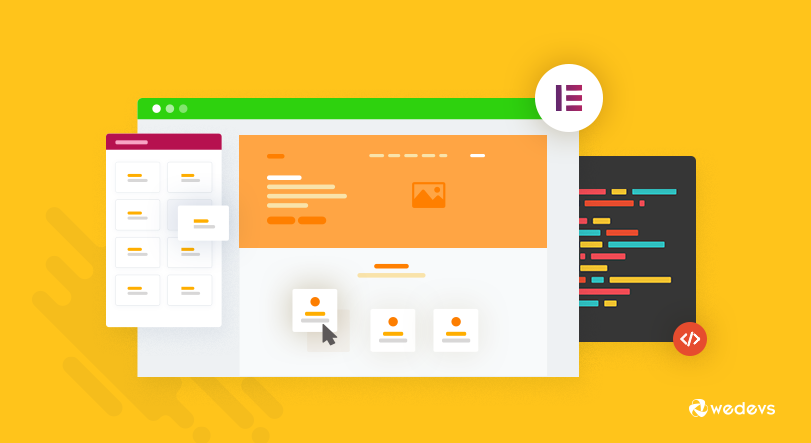 This is just a drag and drop web builder requiring no code at all. I repeat no code at all! Just drag the functionality or feature you want to add to your website, then drop and voila! It is done!
This is all possible because Enzaime provides Elementor Pro page builder that enables us to offer Pixel perfect website, Stunning visual design, Blazing fast loading speed and No coding at all – all these are bundled into one simple compact plugin. Express your dream the way you want it to.
Responsive Design
Statistics tell us that more than 60% of users are mobile internet users. So, having a mobile-friendly website is something a professional cannot do without.
Enzaime feels that too. That is why it has made all its websites Responsive. Be it a computer, laptop, mobile, tab, etc. It will tailor its contents to the device accordingly, automatically.
Online Appointment
Enzaime wants to create an ecosystem for the doctors where everything can be done virtually which requires the ability for the patients to make appointments online.
Enzaime has integrated an online appointment system with all its sites which will enable the doctors to keep track of all their appointments which in the process will reduce working hours and difficulties.
It will be beneficial for the patients also as it will facilitate them to stay in touch with their doctor easily.
Online Payment
Online appointment requires online payment. Doctors are able to accept payments through secure channels with both Paypal and Stripe which will enable patients to have reliable and hassle-free transactions. Enzaime wants to assure the doctors of the security and reliability of this system as it uses extremely sophisticated and encrypted data channels to facilitate the whole process.
Built-in Patients Form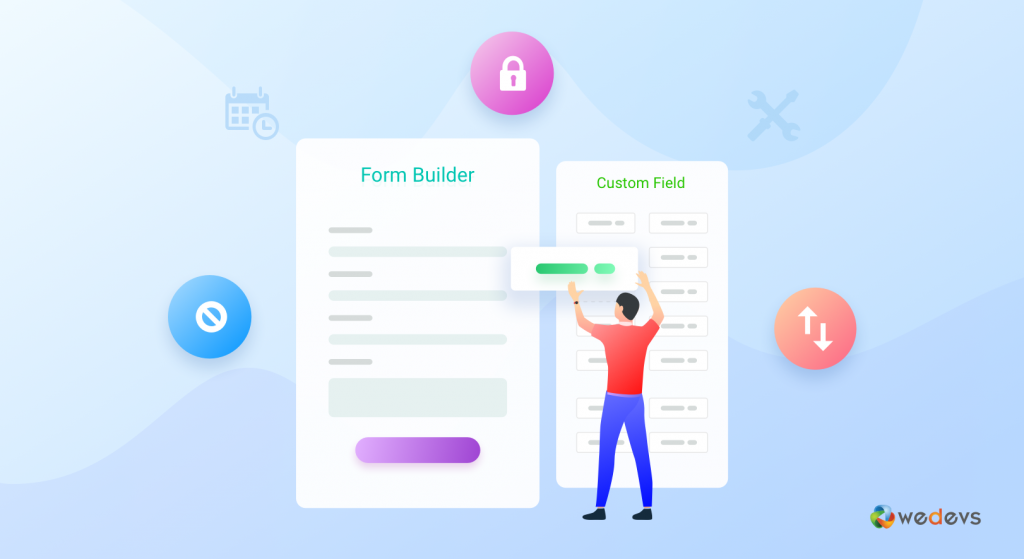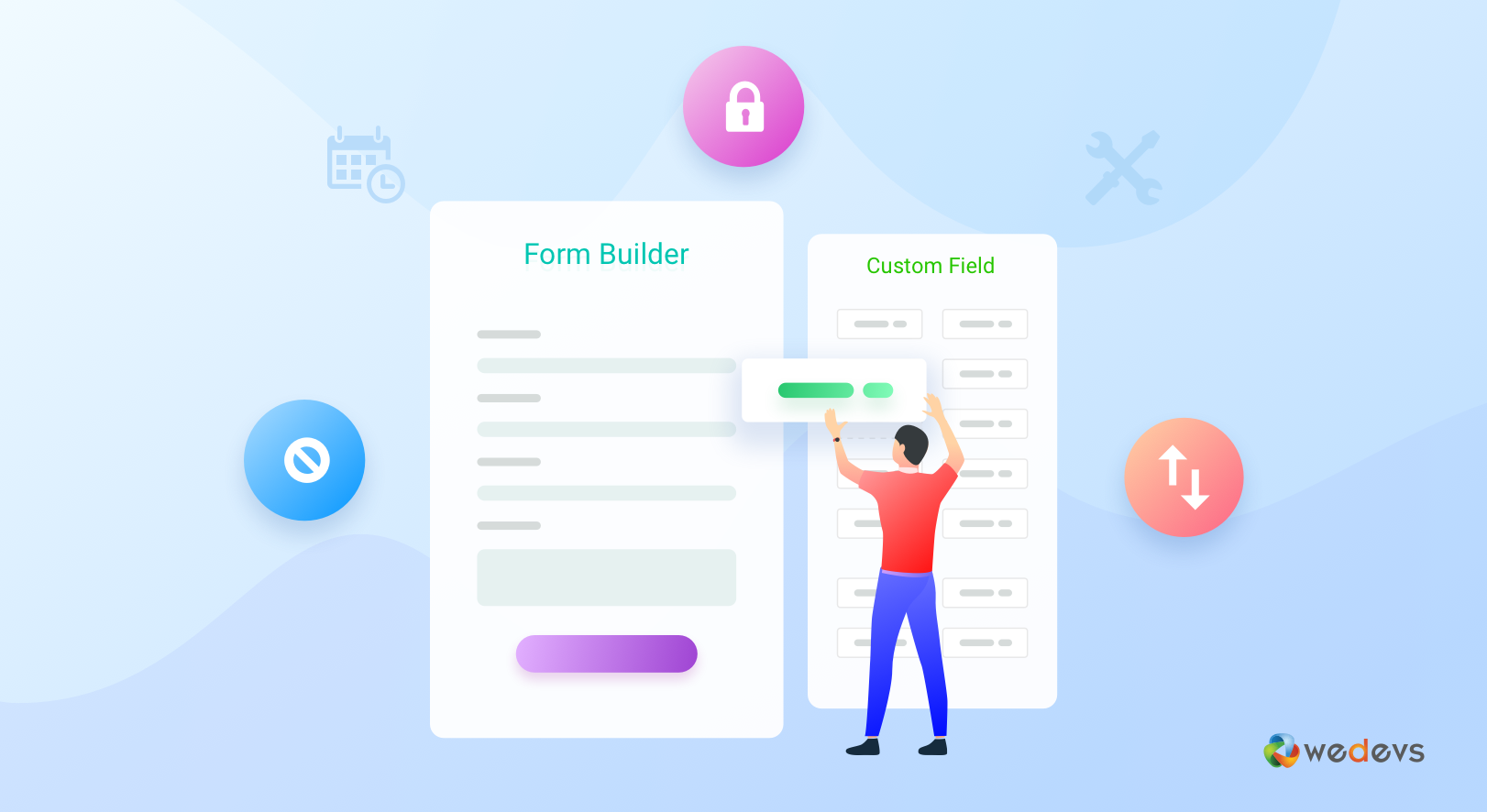 Say no to all the form patients have to fill up. Patients will fill up a form about their conditions online on the doctor's website which will save time significantly during the visit and make the whole process hassle-free. For this purpose Enzaime integrated weFomes premium.
Meet Enzaime CEO, My Friend Nazmul Hasan
We established Enzaime as a different registered company considering its vast prospect of becoming a healthcare platform on its own.
We are very glad that Nazmul Hasan takes on the role of the CEO of Enzaime.
Nazmul and I have been childhood friends since 2000. Interestingly, I, Tareq and Nazmul share the same Alma Mater!
Looking forward with Enzaime: Let's Build A Safer World
Lastly, I see Enzaime as my own child just like weDevs. And as I & Tareq built weDevs as a self-sustaining company, We believe in building Enzaime as a breakthrough for healthcare development as well.
I will only be happy when I will see Enzaime plays a pivotal role in saving lives around the world by connecting patients and doctors through its technology. So why wait?
Let's work. Let's build a new-safer world for running and upcoming generations!