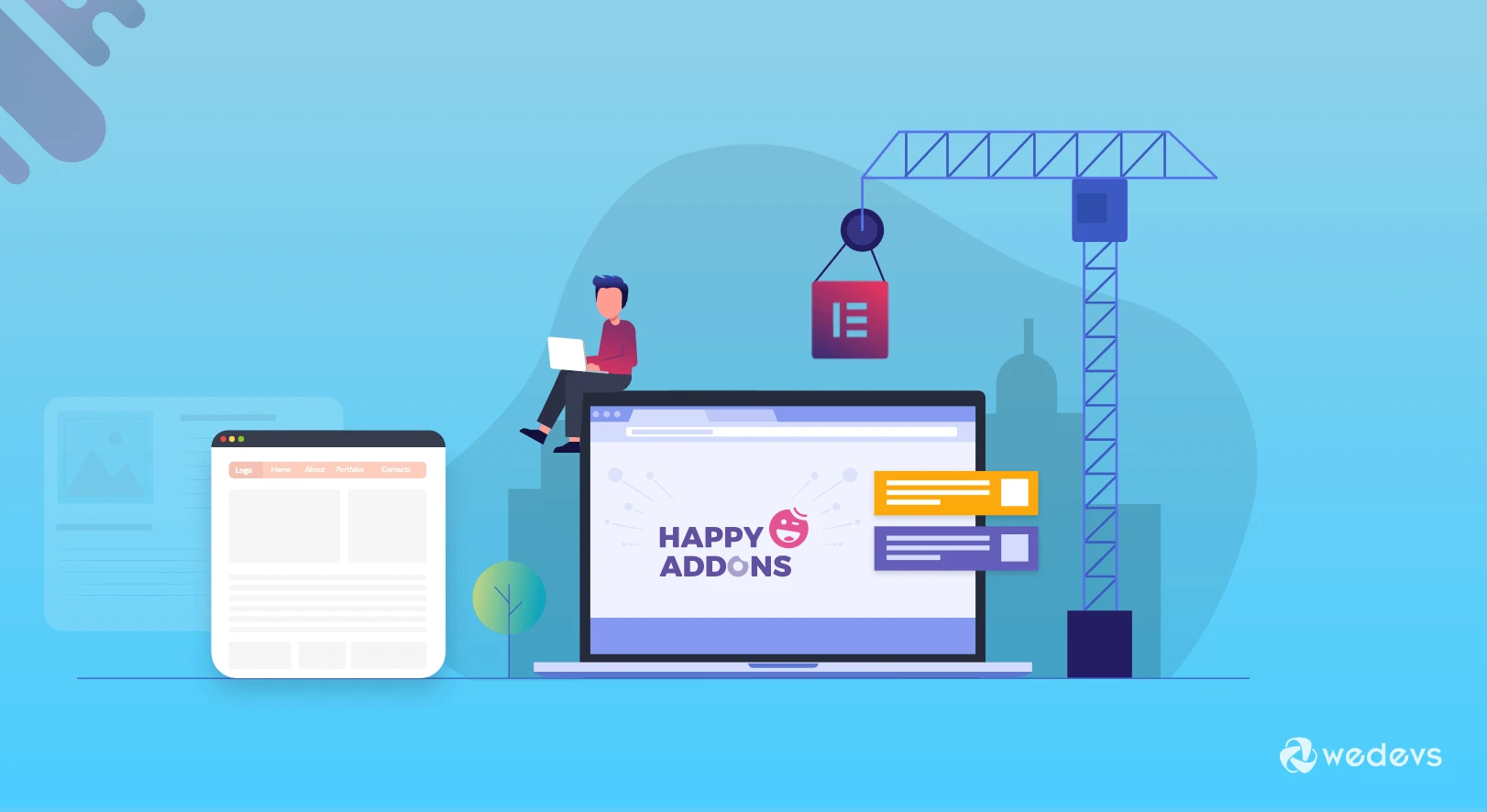 How HappyAddons is Performing as One of the Newest Elementor Page Builder Addons
HappyAddons comes to enhance your Elementor page building experience. And make your hands more powerful. So that you can design everything without having any prior technical knowledge. Just move your carousel and get the site ready to live!
Happy Elementor Addons is the complete package of interactive designing tools. Regardless of the expertise level, it enables all the users to build a professional site in no time.
With this nifty plugin, you can explore endless customization options and unlimited design possibilities. Apart from this, it can perform seamlessly with any Elementor powered WordPress site design requirements.
Today we overview all our achievements, additions, success, deficiency along with the future plan. Hence you can get a clear picture of Happy Addons.
Happy Elementor Page Builder Addons- A Quick Overview
HappyAddons started its journey at the end of 2019. It's the youngest member of the weDevs family. Despite being the newest addition of this era, this page builder plugin earned huge popularity from its users with a staggering 5-star rating. It has been applauded a lot among Elementor users due to its powerful features and superfast design tools.
HappyAddons is a unique Elementor Addon. It might be the best addon package for Elementor.

Adam Preiser, Founder of WP Crafter
Not to mention, this page builder addons empowers you with more advanced design kits and speeds up the workflow faster than ever.
The love and support we got from our users throughout this journey are truly outstanding. With your contribution now we are a proud family of 100,000+ Happy Members. Besides, we have established a strong online community. It brings thousands of Elementor users under a roof to help each other and share their experiences.
Powerful HappyAddons Widgets to Design Alluring Sites
You will get a large library of helpful widgets to create your site effortlessly. At this time Happy Addons offers 23 diverse widgets completely FREE for its users. Let's pick some popular ones:
Image Compare
This widget is specially designed for photo-editor, agency or product designers. With this widget, you can easily showcase your works in a more appealing way. Image Compare lets you represent the work in a form of before and after slider.
Slider
Now you can add sliders with beautiful animations and effects into your site. It requires no coding. With our Slider widget, it's just a matter of few clicks. Moreover, you will get plenty of customization options to match it with your desires.
Team Member
If you want to display your team member on your site, then Team Member widget can easily help you out. Also, it lets you apply different styles using texts, images, and social links.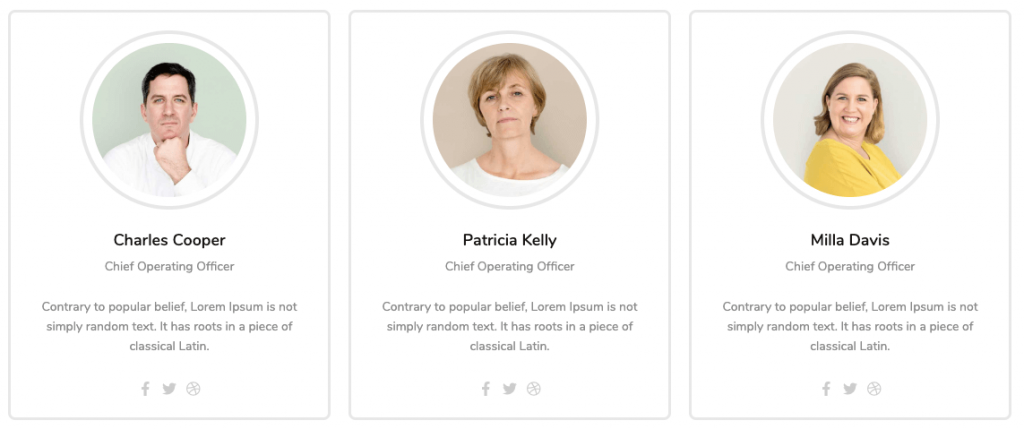 Logo Grid
You can add your client or partner lists in a stylish way using the Logo Grid widget. Also, you can showcase them with thumbnail images and box-shadow.
Image Carousel
Create an amazing image and text carousels with Image Carousel widget. It gives you access to insert various navigation arrows and image styles on your site.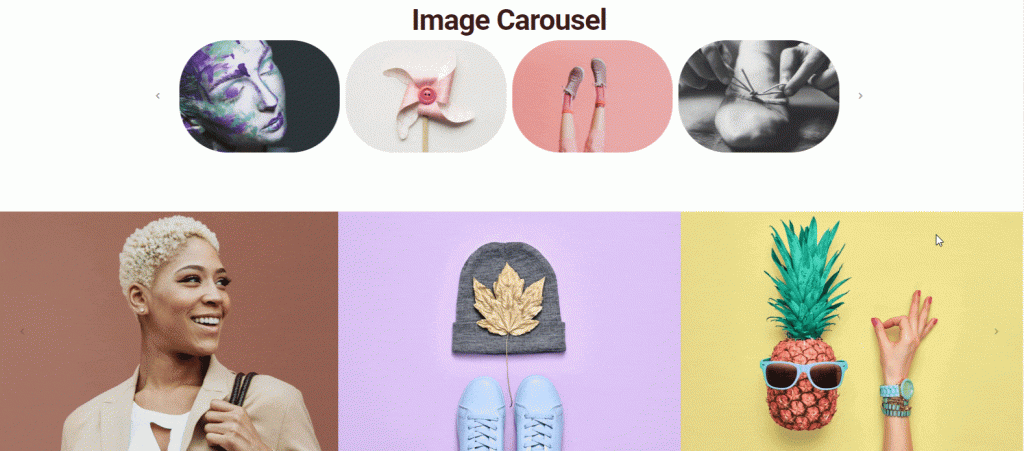 Gradient Heading
This widget helps you to create eye-catchy headings for your websites. You can apply different gradient styles, angles, opacity, and positions using Gradient Heading. Moreover, it makes your site look better across different device screens.
Testimonial
Customers' feedback is a significant part of a site. It's very much important to make this section interesting for the visitors. So they can easily get attracted to it. HappyAddons Testimonial widget allows you to apply different styles and customization options. Hence you can create beautiful testimonial sections on your Elementor site.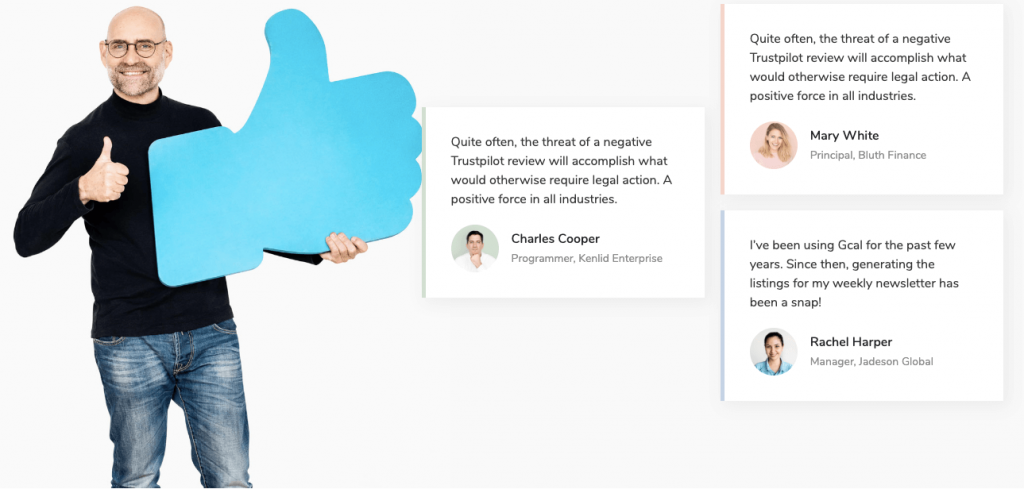 You can follow this easy guide to improve your Elementor Site using Free Widgets of Happy Addons.
Related: HappyAddons: Ultimate Elementor Widgets Collection
Advanced HappyAddons Features to Make Your Sites Fly
HappyAddons offers a lot of FREE yet effective features to take your Elementor site to the next level. Let's pick some popular ones:
Floating Effect
With HappyAddons imagination is your only limit. Now you can design stunning animations for any Elementor widget using Floating Effect. Not only HappyAddons widget, but you can also translate, rotate or scale your all Elementor widget with this magical feature. And this is completely FREE!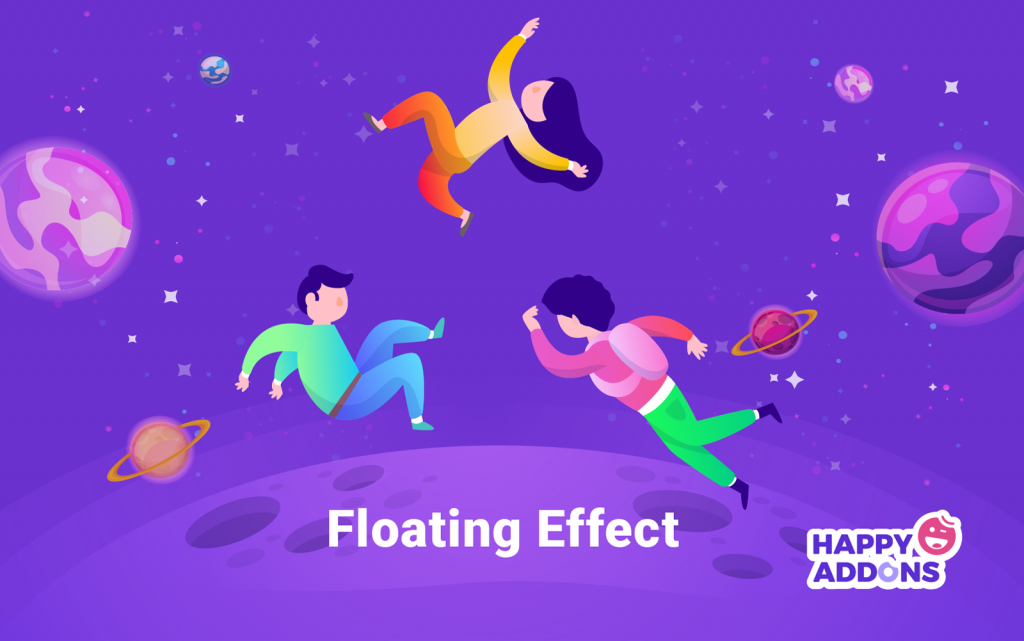 CSS Transform
HappyAddons enhanced the usability of core Elementor in various ways. CSS Transform lets you apply different design patterns like translate, rotate, scale and skew without any limitations. This feature works seamlessly with all Elementor widgets indeed.
On-Demand Asset Loading
Our brilliant asset engine takes the responsibility to accelerate your site loading speed. It loads only those elements including CSS and Javascript that are used to design your webpages.
Grid Layout
Professionals are quite familiar with this Grid system using in photoshop, sketch, Figma, etc. This grid system helps the designers to maintain proper alignment of all the elements whole over the page. However, Happy Grid Layout allows the users to design the section or pages like Photoshop or sketch.
Background Overlay
Core Elementor has this feature but with some limitations. But happyAddons diminishes all the bindings. HappyAddons allows you to add Background Overlay in any widget wherever you want. On top of that, this global feature lets you add an overlay color or image on any third-party widgets as well.
Wrapper Link
Core ELementor limits the scope of hyperlink. But HappyAddons allows you to hyperlink any column, section & widgets. And it needs no coding or other complicated system. It is easy as pie with the Wrapper Link feature.
Happy Clone
Now you can clone your required posts/pages right from the Elementor Finder. Search for any page or post on the finder of the Elementor Page builder(CMD / CTRL + E). Right on the search panel, you will find the Happy Clone option as well. All you need just click and clone it.
Related: Happy Addons: Is It the Most Unique Elementor Addon to Come out so Far?
Happy Addons Pro: Get Something Extraordinary for Your Elementor Site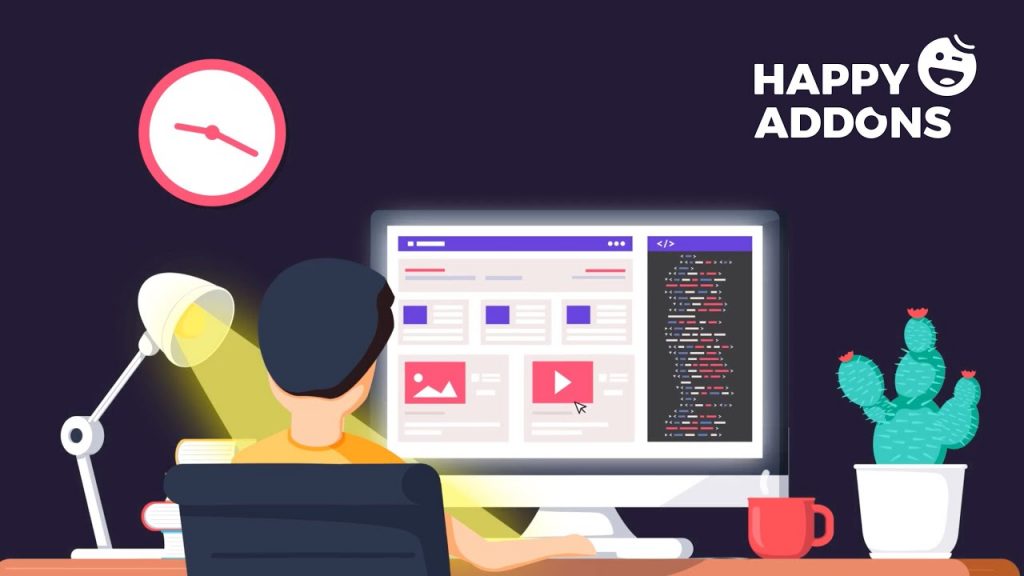 Along with the powerful free widgets and features, HappyAddons has a feature-rich Pro version also. You can use these premium features and widgets to enhance the functionalities of your site.
Preset
Minimize your site developing time for any widget configuration by using our preset engine. Showcase any widget in a different style from a collection of pre-defined collection of designs. It allows you to create any designs applying premade design presets within our Happy Widgets.
Image Masking
You can define your image in any shape as you want. just upload your image and choose your shape. Your image will get a unique custom shape in a second.

Cross-Domain Copy-Paste
With core Elementor, you can only copy-paste the elements within a single domain. But Happy Elementor Page Builder Addons enables you to copy-paste elements from one domain to the other. It diminishes your unnecessary work redundancy.
Unlimited Section Nesting
The unlimited section nesting feature lets you create unlimited sections within the existing single section of Elementor Page Builder.
Animated Text
Make your boring text alive with this amazing toolkit. You will get endless design and customization options to make your site beautiful.
Business Hour
Display your office hours or opening times in a beautiful tabular way. Find out various demo styles using the Business Hour widget.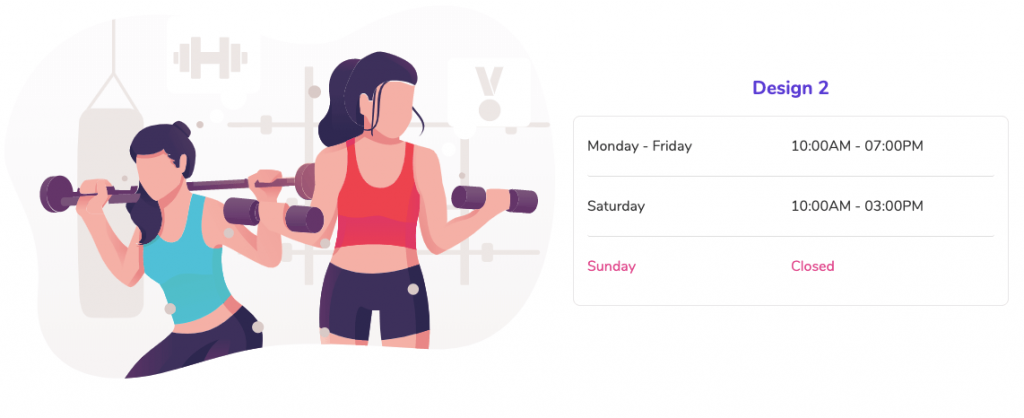 HotSpot
Add each and every detail of your image using this Hot Spot widget. So, visitors can acquire your product's information quicker than before.
Chart Widgets: HappyAddons supports 4 chart widgets. It includes: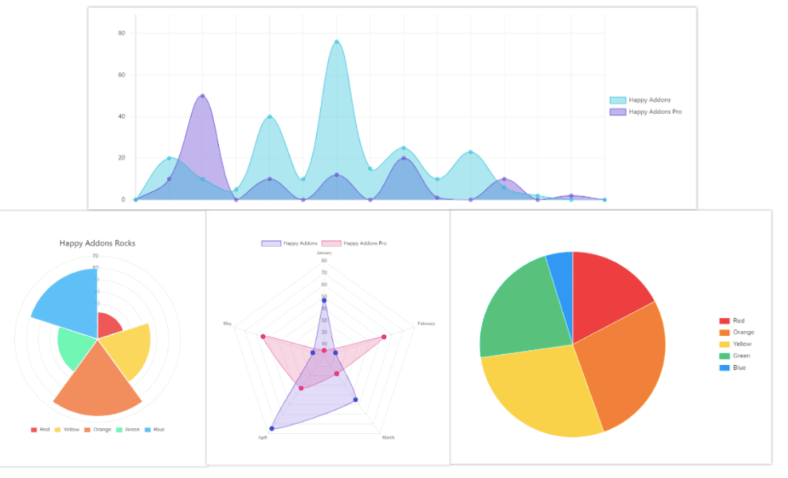 Therefore, you can display any type of statistics easily on your site using these chart widgets.
Perhaps, you can check the latest features of Happy Addons and get Happified ahead!
Choose the suitable subscription package according to your requirements. We promise 100% user satisfaction with 24/7 customer support. But still, if we can't make you happy with our service, you will get a 100% money refund without any questioning.
What's New in 2020 with HappyAddons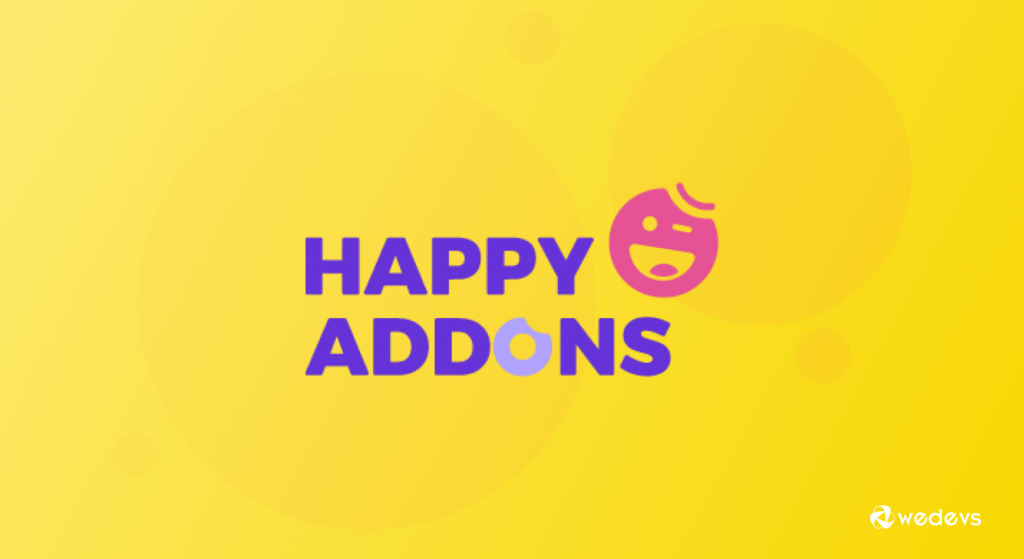 Well, HappyAddons always concern about its users. That's the reason it creates a huge buzz among the Elementor Page Builder users within a short time period. To continue this glorious journey ahead, we research our customer's demands continuously. And bring new features and widgets regularly with every release. At least once in a month.
In addition, we also fix the issues with HappyAddons updates.
At this moment, we are working on some latest features like Site Sync, Gutenberg Blocks, 3D layered images, and others. We have plans to release them eventually in 2020. Not over yet, this year you will also get following advanced widgets:
Post List (Free)
Breadcrumb (Free)
Facebook feed (Free)
Mail Chimp (Pro)
Lightbox / Modal (Pro)
Post Archive (Pro)
Table (Pro)
Nevertheless, you can use Happy Addons for creating Elementor Custom Widgets.
Let's have a quick walk throughout the Happy Journey of HappyAddons:
Happy Elementor Addons: Offering the Best In-Hand User-Experience
Whether you are an expert or not you can build sites as per your requirements. Elementor Page builder makes your hand powerful with a handful of useful resources. And Happy Addons makes it broaden with more helpful toolkits.
Besides, offering attractive features and widgets, HappyAddons also has been contributing to the Elementor community in many ways.
Are you an Elementor user? Don't forget to share your experience in the comment section below.