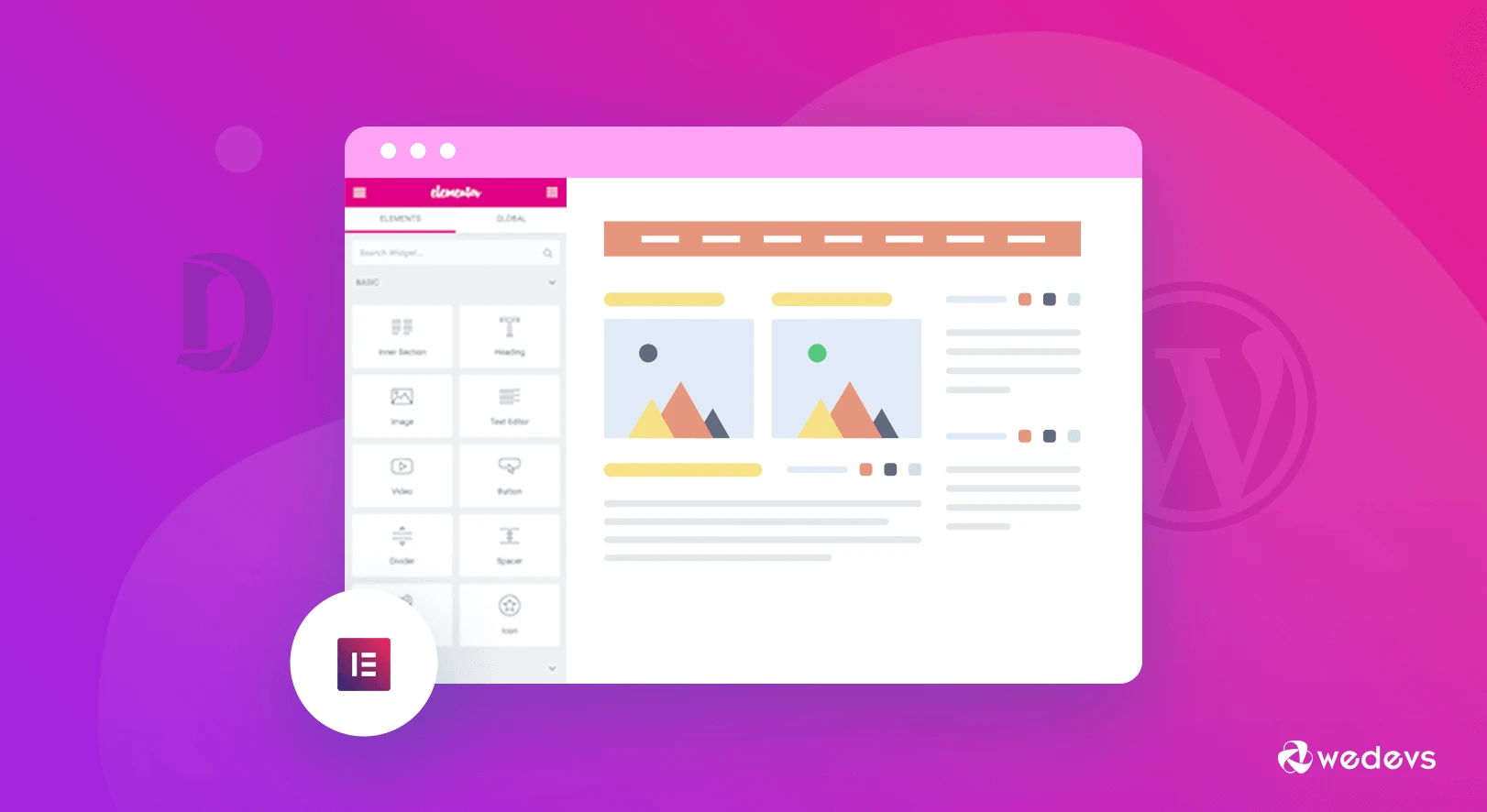 Top Elementor Addons & Widget Library Compared
If you are interested in creating amazing web pages for your WordPress site without any coding, a drag and drop page builder could be the best option for you. And guess what, Elementor is one of the fast-growing and most popular page builders for WordPress. Also, there are lots of Elementor Addons to help you out.
The recent growth of Elementor represents its popularity. It provides useful widgets (elements) so that you can build your desired web page.
The pro version has more professional looking elements than the free one. However, it may lack some of the special elements that are needed for specific designs. This is where third-party addons of Elementor comes in. They provide you with special elements for free that are not even in the pro version of Elementor.
Besides that, the elements you get with the different Widget Libraries for Elementor do not follow a generalized set of rules. That is why you might feel confused at times seeing the names. You may even find multiple elements with the same functionality but named differently. 
Introducing Elementor
Elementor is a very powerful plugin. It currently has 80+ elements which serve a various purpose. Still, there are enough areas where Elementor can improve. Nonetheless, Elementor has already produced a very healthy ecosystem.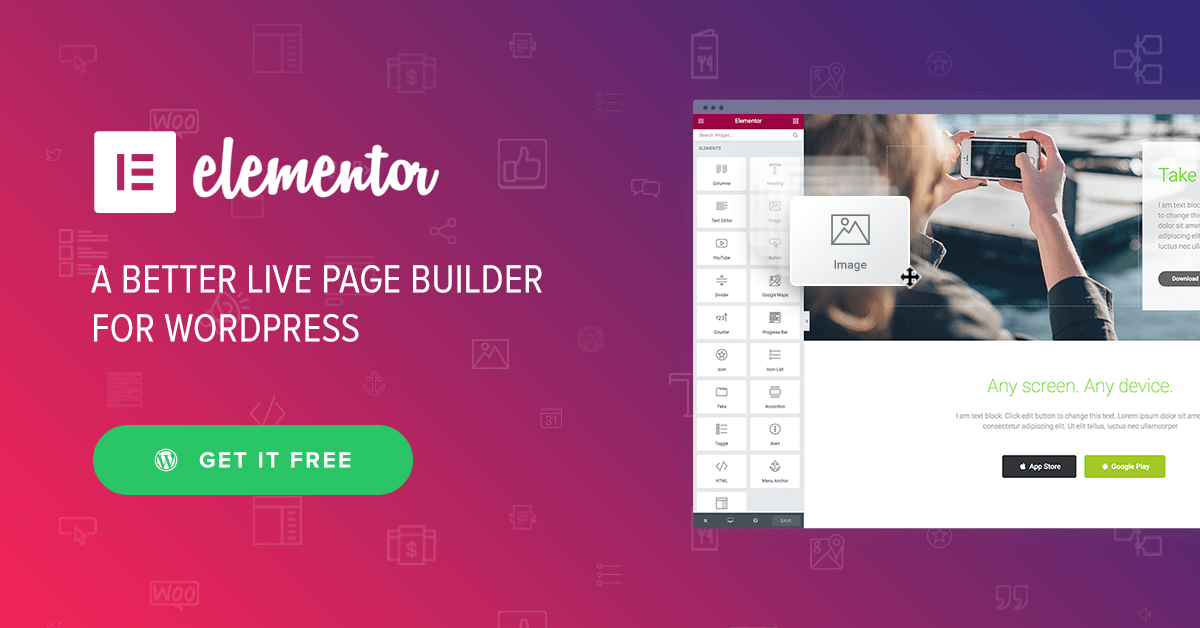 You can very easily fall in love with Elementor. And why shouldn't you?
Previously, building a website needed days of pre-planning and then writing never-ending pages of code. But now, with Elementor you can build Websites in minutes.
No need to code anymore. Yes. Good news for bloggers.
However, if you are planning to switch to Elementor it is a better idea to get the Paid version. The number one reason for this is, down the line you might start feeling frustrated due to the limitations. For advanced users, if you don't get the pro version you will not get the custom CSS feature. Which can be really frustrating.
Secondly, Elementor free version doesn't include half the actual number of templates that you will get with Elementor Pro.
Do You Have an Online Store Built with WooCommerce?
Then you definitely need the Elementor Pro. You get specific elements that are built for use with WooCommerce sites only. Furthermore, with Elementor you cannot run marketing campaigns effectively! The sole reason behind this is the absence of a Form element. However, you will get one with the Pro version.
And equally important is the feature of embedding Elementor created content anywhere. However, this feature is not available in core or free. So, you will need the paid version to get that feature.
Another fancy and useful feature of Elementor Pro is the Global Widget. You can include one section in three different places. But making changes to the original copy will automatically update the other three.
Why Third-Party Elementor Addons
To enrich the Drag and Drop Page Building experience, there are a dozen third party Addons for Elementor. There are both Single Purpose Addons and Top-notch Widget Libraries.
You don't need the Addons to just expand the functionality of the core Elementor plugin. There are many elements that come with the paid version of Elementor but comes free with its Widget Library Addons. A great way to save some money, right?
Apart from that, you will be getting many special-purpose elements with the add-ons for example – advanced pricing, team, social elements, creative elements, form styling elements, countdown, etc. 
Using Elementor Pro with a third-party add-on, you can get something that you have looking for inside a page builder. It not only extends the features and functionalities, but it also makes sure you have everything in your arsenal to make the most professional looking website for you or your business.  
Is The Size of Widget Library a Good Indicator of its Usefulness
Elements are the building blocks for your Website. You can drag them from the Elementor side panel and drop them on the builder interface. The many elements on WordPress websites are fundamentally different from each other depending on the placement of the text, graphic and layout. 
Now if you say why should you use specific elements rather than a generalized one, the answer is it saves time. Otherwise, you would have to first set up the layout, then insert the content. Furthermore, Elementor offers you specific elements with specific usage and an organized pallet of customization options for the content.
Elementor framework also enables you to treat every element inside the framework in a generalized way. 
And most importantly, every Widget Library uses the same Elementor framework and displays the same builder interface. You can see that the customization options for each element are always organized under three broad headers – Content, Style, and Advanced.
So, we can consider the diversity and the size of a Widget Library as a primary indicator of its usefulness.
This Blog will Look into Some Top Elementor Addons
This blog will compare the top 3 widget libraries for Elementor.
You can expect to see these widget libraries being judged on their diversity and uniqueness. What good is it, if a third party widget library offers the same elements that you get with the core Elementor plugin?
This blog has compared widget libraries on 5 broad element types. Namely- Form Styler, Content, Dynamic Content, Marketing, Creative elements & Social elements.
Let's Compare The Form Styler Elements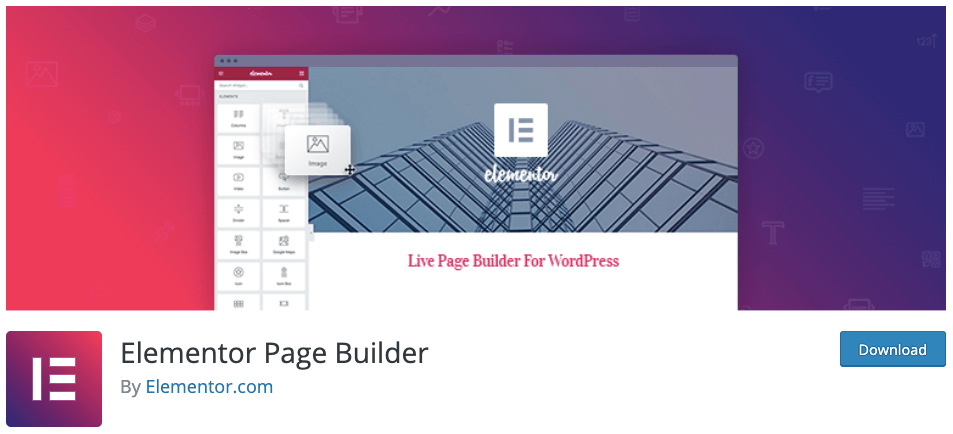 Features
Gravity Forms
Caldera Forms​
You can insert Contact Form, Registration Form, Survey Form, Sign-up Form, Payment Form created with a Form-Builder Plugin with a single Elementor Element. Widget Library-Essential Addons-HappyAddons for Elementor offers over 5 Form-Styler Elements, which is more than any other widget-library out there.
The best thing about these elements is that you get to treat your forms just like any other website element.
Let's Compare The Content Elements of Elementor Addons
Testimonials​
Testimonials Slider
Team Members
Accordions​
Info Box
Dual-color headline
Icon Lists
Creative Buttons
Flip Box
Tabs
Data Table
Features
FAQ
Services
The primary purpose of Content Elements is to let you create content. However, you will see Widget-libraries including multiple content elements with different names which basically have the same functionality. This is due to the special terms we have given to texts according to their placement and layout on a given web-page.
For example, Addons for Elementor offer 3 content elements that apparently have different names and different functions but they can be built using the simple Heading or Text Editor element in the core Elementor library. On the other hand, you can save a lot of time by using the Addons directly as you will get the layout pre-built with the element.
Both Essential Addon and Addons for Elementor have nearly the same number of elements for content creation. Being new in the market, Happy Addons has a huge collection of content elements.
Let's Compare The Dynamic Content Elements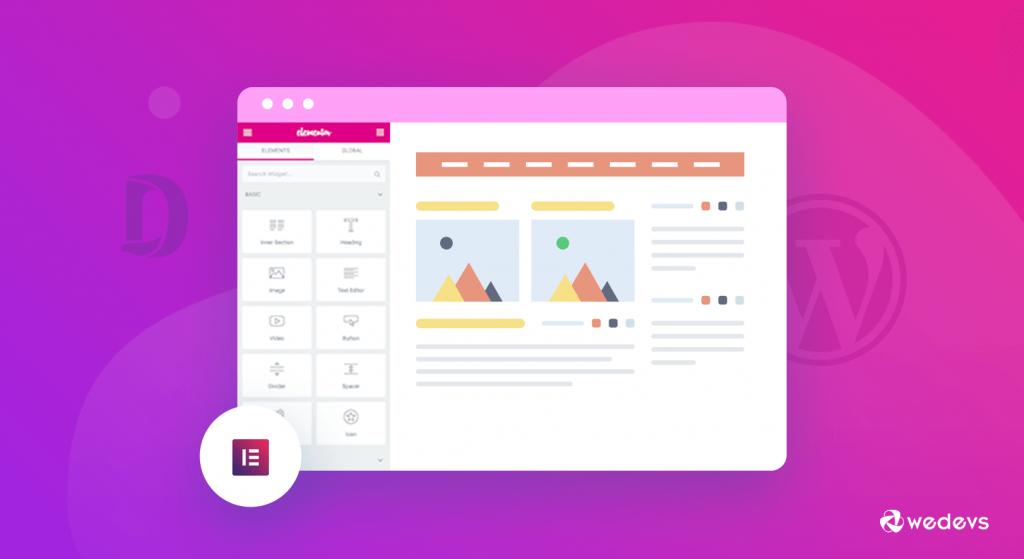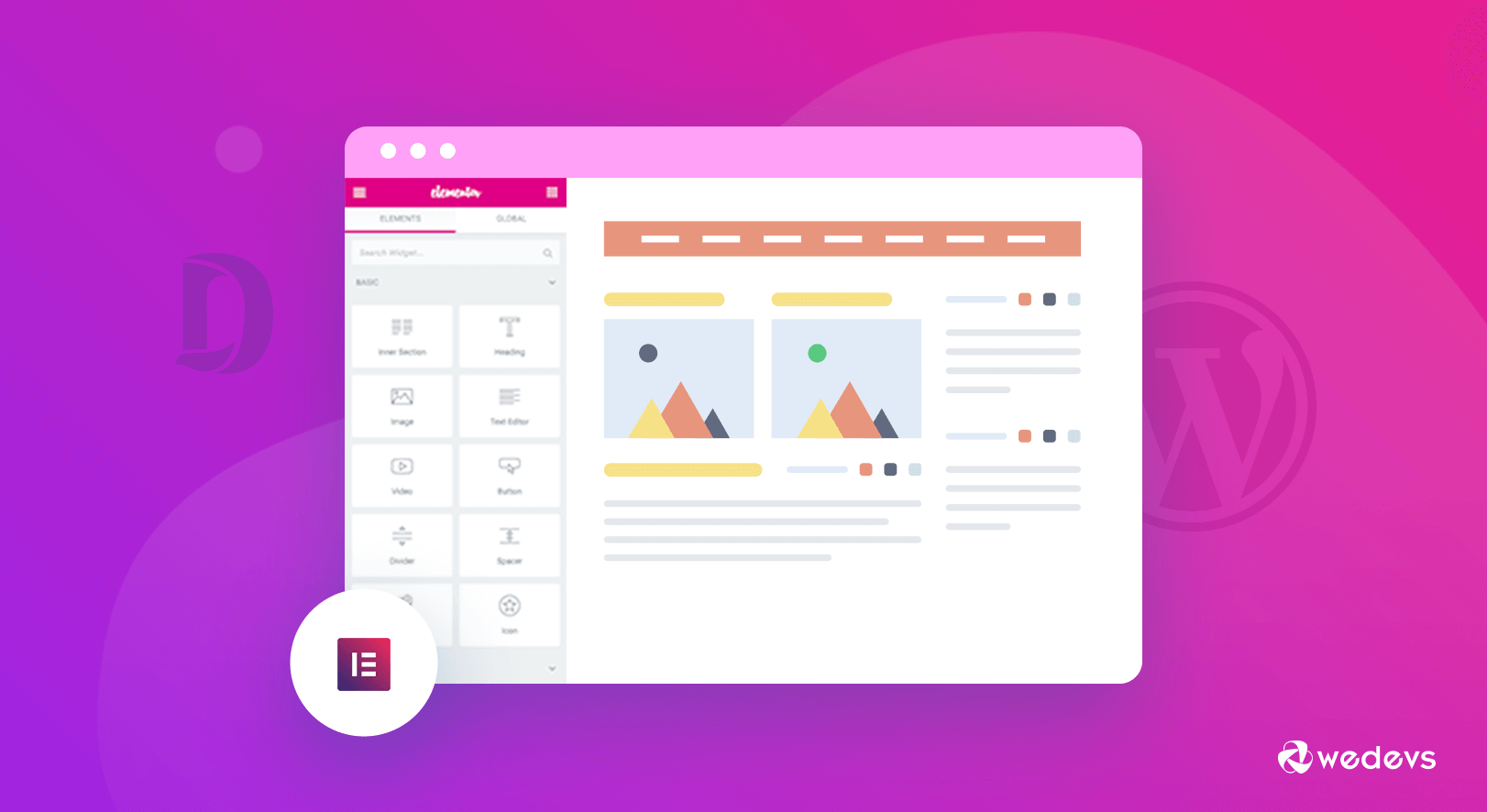 Post block
Post Grid
WooCommerce Grid
Post Timeline
Post Carousel
Portfolio Grid
Instagram Feed
Dynamic ElementsLets offer a variety of functionality. For example the most basic Dynamic Element "Post Grid" lets you select multiple posts on your website and arrange them in an elegant grid or block framework.
With other advance Dynamic Elements like the "Instagram Feed", you can display images uploaded on a Public Instagram Account on your WordPress Website.
Let's Look at The Creative Elements of Elementor Addons
Content Timeline
Image Comparison
Gallery Elements
Countdown
Unfold
Circle Progress
Breadcrumbs
Hotspots
Static Product
Fancy text
Progress bar
Interactive Cards
Interactive Promo
Counters Odometers
Lightbox and Modal
PieCharts
HTML5 Video
Generic Carousel
Flip Carousel
Image Carousel
The small details of your Website are the most important. The different colors on your Website must complement the content. Creative Element "Lightbox and Modal" can be set to trigger only when a certain task is performed.
This simple concept lets you add the right amount of action to your content.
Elementor Extra and Happy Addons have the richest Creative Elements. Some of their elements are the first of its kind, like HotSpot. However, they do not have a free version.
Let's See The Marketing Elements
Call to Action
Pricing Table
Clients
Both Essential Addon and Addons for Elementor have the same number of marketing elements. 
Let's See The Social Elements
Facebook Feed
Facebook Carousel
Twitter Carousel
Twitter Feed
No other widget library has included social elements as much as Essential Addons. 
Bonus: Happy Elementor Addons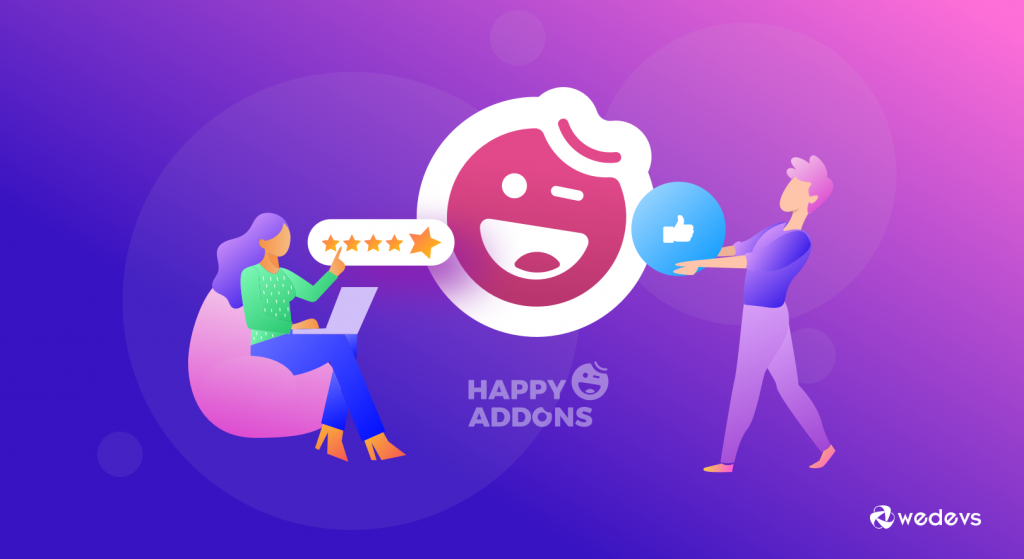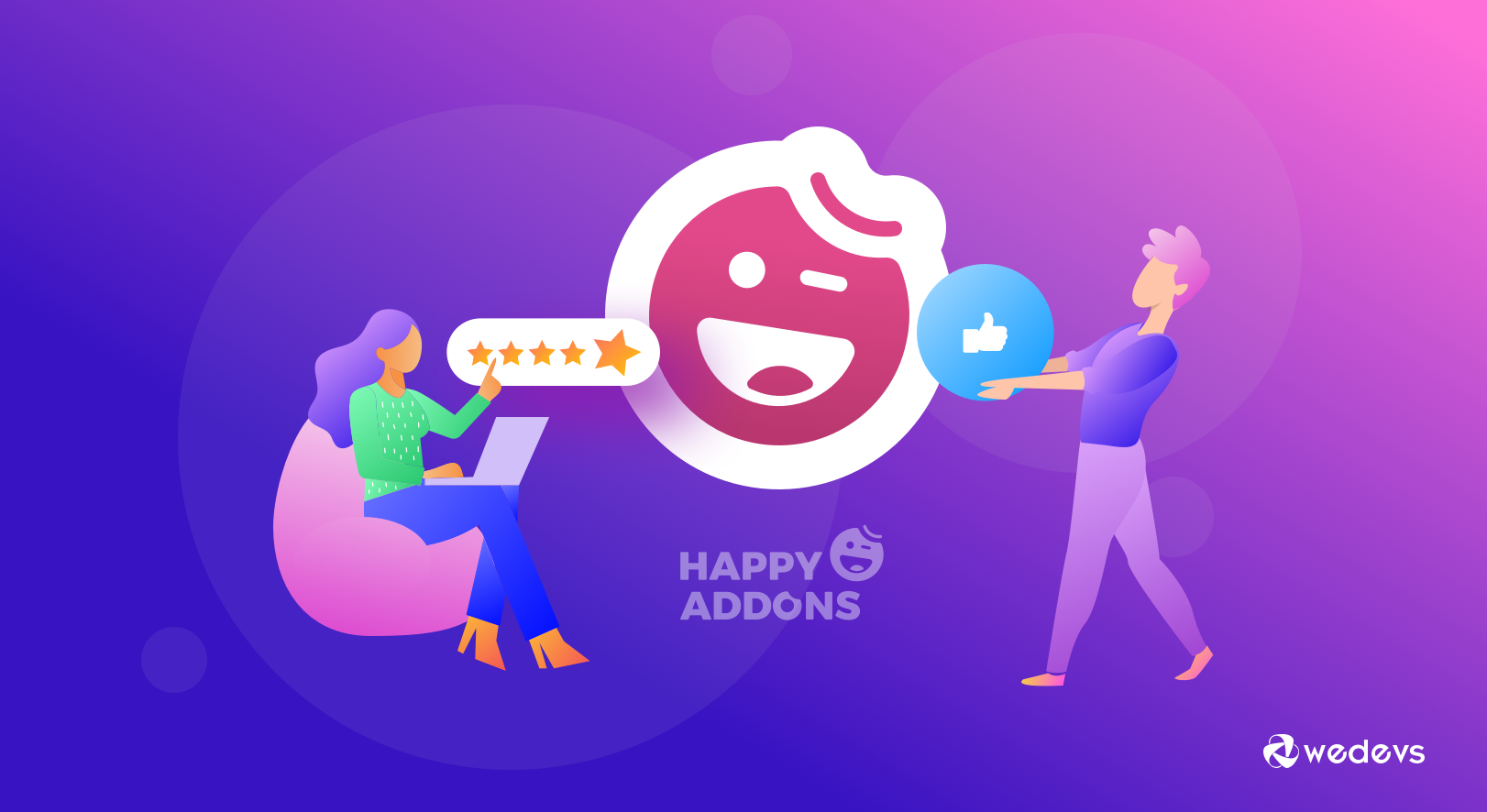 Happy Elemnetor Addons earns huge popularity and trust within a very short period of time. The reason was they bring solutions to some real-life designing problems for the Elementor community. With a magnificent collection of elegant features, Happy Addons mainly focuses on time and effort.
Yes, now you can build and color stunning web pages with less time & minimal effort. Building professional WordPress sites is really a fun game with Happy Addons.
With regular 3rd party widgets, Happy Addons introduces a group of features to enhance the functionality of Elementor core. HappyAddons already has 50+ widgets on their widget library and more will be available soon!
Some Unique Features Happy Addons
Cross-Domain Copy Paste: copy any element from any Elementor sites
400+ premade design Presets with one click drop-down facility
Unlimited Section Nesting: Add plenty of sections as you need
Floating Effect: Animate any objects with it's bouncing feature
CSS Transform to Skew, rotate any elements
Responsive column order feature
Image Background Overlay
Managing custom column width by adding Pixels
500+ line icon set
There are lots of features on the list to be available soon.
A Short Analysis of Elementor Addons
Firstly, the biggest drawback of Elementor Extra is that it doesn't have a free version. Although it offers the most diverse Creative Elements bundle. Whereas Addons for Elementor, Happy Addons and Essential Addons all offer Free and Pro plans.
Happy Addons have two types of bundles that no other Widget Library has. Annual and Lifetime, go give a check now!
CurveBall-Who Takes the Crown
For Professional use, we recommend Happy Addons as it has plenty of features that no other widget library has. With all the regular widgets, team Happy Addons working to power up Elementor Core. Here's a video overview for you, have a look!
You can toggle on & off elements from the Happy Addons library as required. This means your website will not need to load the bulk of the widget library instead it will load only those elements which are turned on. This reduces the load time of your Elementor page and ensures the best page building experience.
Total Elements at a Glance
Elementor Addons- 30+
Essential Addons- 60+
Elementor Extra- 30+
Happy Addons- 50+ with 10+ features
Looking forward with 3rd Party Elementor Addons
The unique features put Addons at the top of the list combined with their rich widget library. If you have a firm comprising of multiple departments you will be most benefited using Happy Addons. It has the perfect combination of elements required for building a professional-looking Website.
On the other hand, due to the dozens of free elements, Happy Addons is best suited for every WordPress Enthusiast.
Have you been using any of the widget libraries mentioned above? Please let us know your honest feedback. We would love to hear from you!