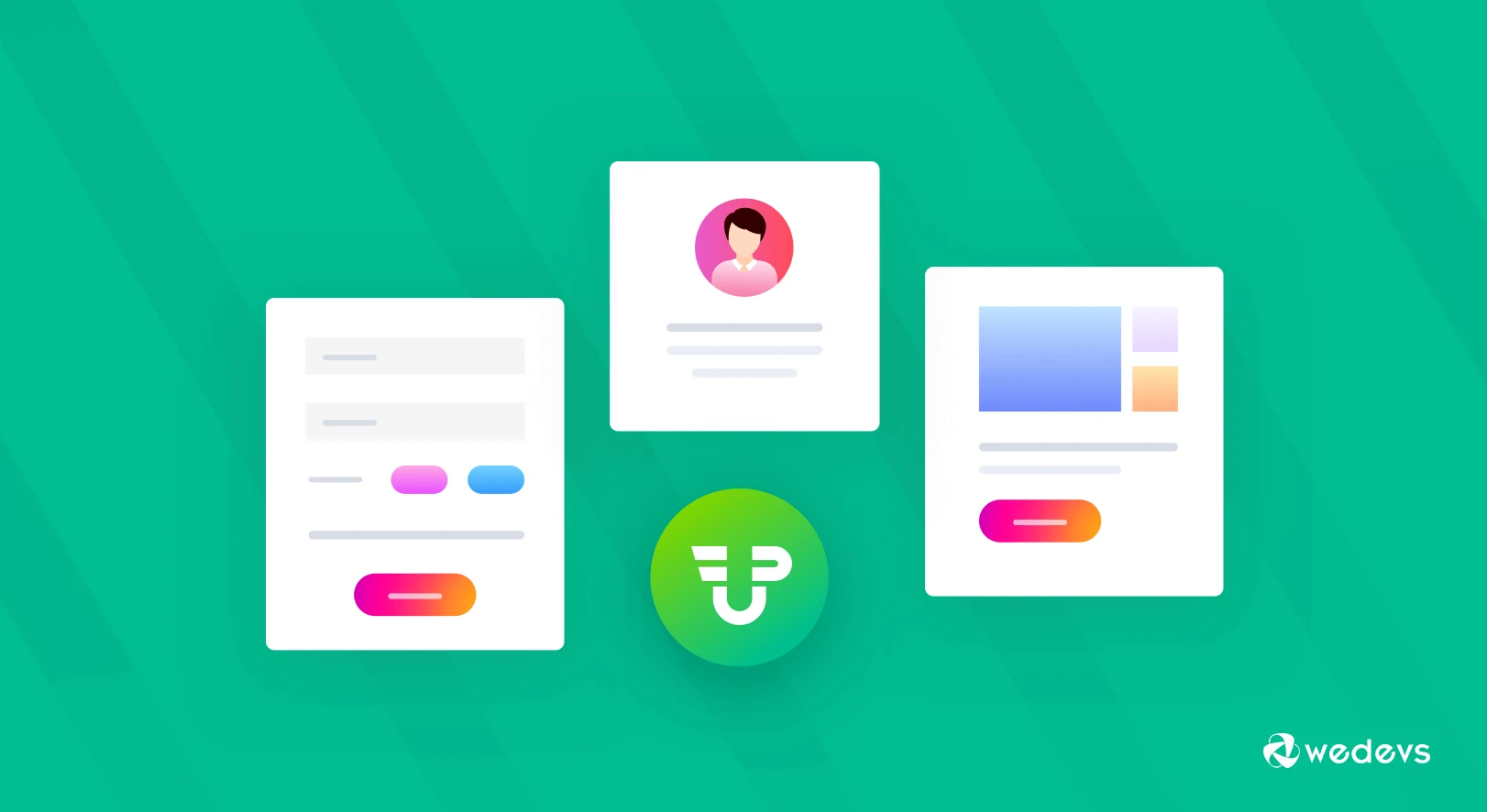 5 Best Custom Post Types Plugins for WordPress Compared
WordPress is full of potentials and possibilities for everyone using it. Custom post types are one of such potentials you should rejoice as a WordPress site owner. This feature enables your user to get the best experience nonetheless. Hence, custom post types help you to develop a complete content management system for your WordPress-powered website.
There are many ways you can implement custom post types in WordPress. And the best way nowadays is to use a compatible plugin that will make the entire process way easier. However, you may find a lot of WordPress plugins to create custom post types.
So, here in this blog, we are going to make it simple for you. Keep reading to learn some of the most powerful custom post types plugins for WordPress and compare yourself.
What are WordPress Custom Post Types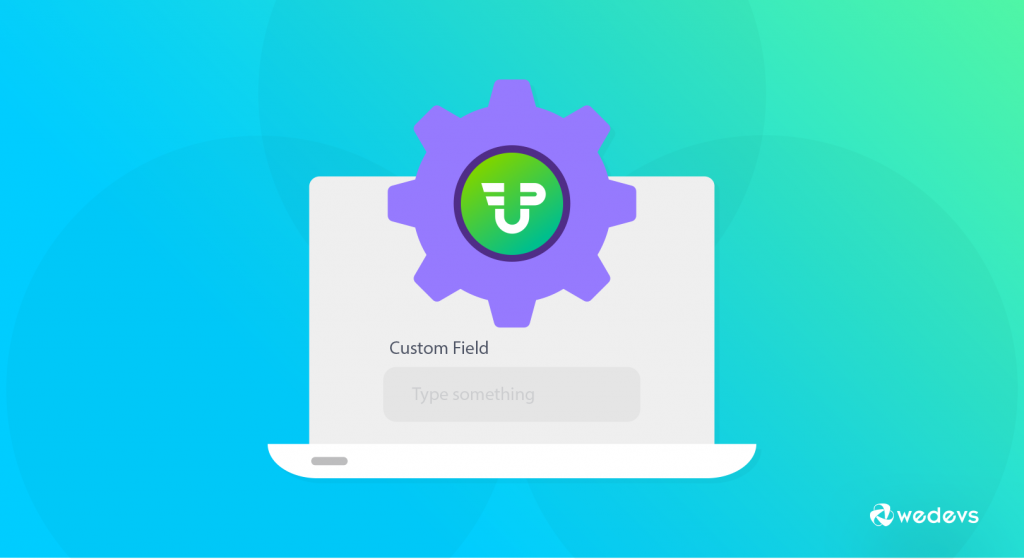 The most common post types in WordPress are posts & pages. You are already well aware of them if you're a regular user of WordPress. Besides that, you'll find attachments, revisions, and navigation menus that are also included in this list. However, you'll get them on your WordPress site by default. Hence, you need to create custom post types in different situations which are based on the kind of website you want to develop.
However, custom post types are such kinds of content that are customizable. Whenever you create a custom post, you can customize it anytime you want. Hence, this feature allows you to create a specialized or niche-based WordPress site. For example, when you want to create a subscription-driven website, custom post types let you create and manage your subscribers on your website.
We've already mentioned that. You have two ways to create custom post types.
One, you can use code.
Two, use a simple custom post types plugin from your WordPress repository. The second solution can be easily done by everyone – that's what we're going to talk about. You don't even need any coding prowess to use a plugin.
Top WordPress Custom Post Types Plugin for Your Website
You may find a lot of custom post types plugin out there. Hence, it is hard to find the right one that suits your need most.
So, we have sorted out some of the best WordPress custom post types tools in the marketplace to ease your selection process. Check them out one by one to make a perfect decision.
1. WP User Frontend Pro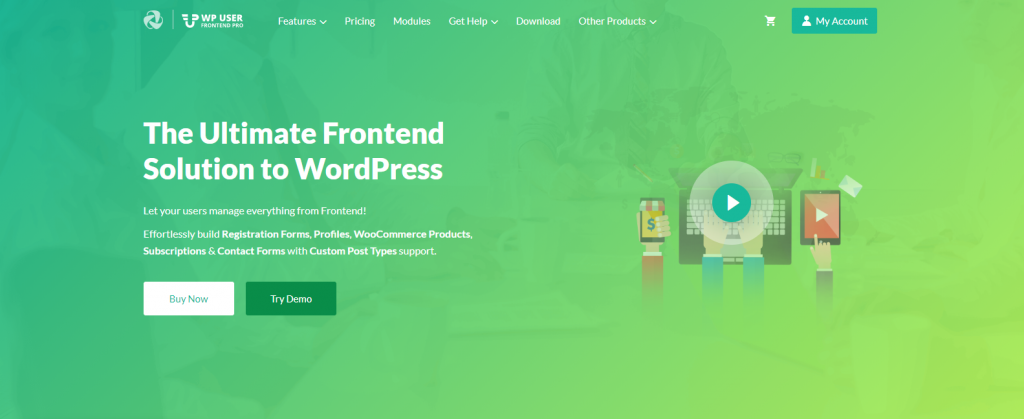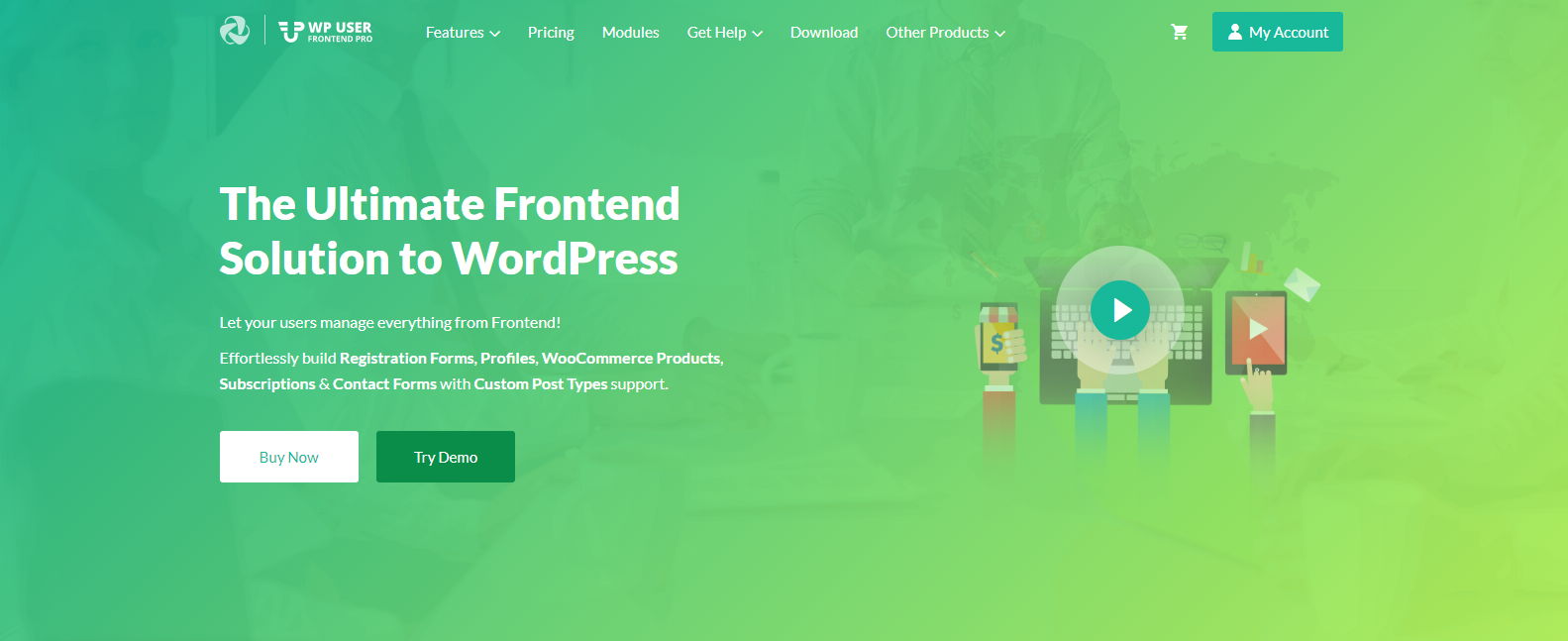 The main advantage of WP User Frontend is helping your users to manage their activities directly from the frontend. Either you want to build a membership site or a WooCommerce store, this plugin has all the features that let your users do all the tasks without any need of the backend.
Hence, by using the WP User Frontend Pro, you can build superb directory & membership sites, event registration forms, allow guest posting, and many more things.
Top Features of User Frontend Pro
Drag and Drop Builder: Best for creating posts, registration, or WooCommerce product forms.
Live Preview: You can check how the changes look after you made them with the live preview.
Custom Field: It has 17 pre-made custom field types. You can also create as many custom fields as you need.
Taxonomies made easy: You can add drop-down, multi-select, or check-box list taxonomies.
WooCommerce Support: The most popular custom post types are being used in the WooCommerce website.
Custom Field Admin Area: You can even create a frontend admin panel for more ease of use with WP user frontend pro.
The free plan allows all the basic frontend features. However, the all-in-one WP User Frontend Pro premium plan starts from $37 a year. It is highly affordable, don't you think?
2. Toolset Types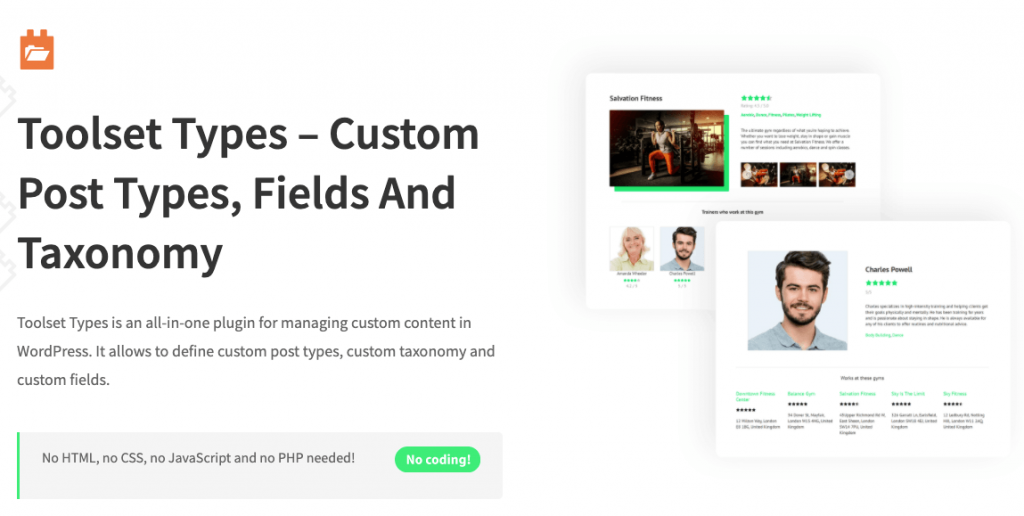 TOOLSET is a powerful custom post types builder based on WordPress.They branded it as a professional WordPress enhancing tool. It can help beginner-level users and experts create taxonomies, custom fields, and posts without any coding. It is compatible with WordPress version 5.0 to 5.7.2, and it doesn't require any child theme. Whatever theme you are using right now for your WordPress site, you can start right over with Toolset Types.
Top Features of Toolset Types
Custom post types, fields, and taxonomies: Toolset lets you create quick custom post types of almost any type. You can use it to enhance any kind of WordPress site.
Template and Archives: You can create a custom archive page on your website with this feature.
Custom Grids, tables, and lists: You can choose what types of content you want to show. You can customize your list with features like pagination and AJAX.
Custom Forms and Editing: Custom forms editing allows you to develop directory, eCommerce, real estate, and membership sites.
Content on Maps: Help you to create listings and directories to enable your site featured on Google and Azure maps.
Toolset offers a wide range of advantages and blocks to design your site as your plan. You can start with the free plan anytime. Premium yearly pricing starts from $69 to $299. Besides all the pros, there is a bit of a con in Toolset. The collection of tools are big, and you need time to understand how to use the plugin in the first place. So there's a drawback in ease of use.
Related Read: How to Create Custom Post Types in WordPress
3. MB Custom Post Types & Custom Taxonomies

It is a free extension from the Meta Box WordPress plugin. An easy-to-use and simple custom post type creator and manager. Though it comes along with Meta Box, you can use these tools as a standalone solution. It has all the necessary features o turn your WordPress site into a full-fledged content management system.
Top Features of MB Custom Post Types
Custom Posts and Taxonomy Supports: The plugin supports all arguments for creating custom post types.
Live Editing Mode: You can edit your custom post types while browsing the site and see the changes instantly.
Export Coding: The plugin allows you to export PHP code so that you can copy-paste directly in your themes and plugins.
Import/Export from Default WordPress Functionality: This feature lets you import/export even the registered custom post types at ease.
Support: As it is an open-source plugin and hosted on Github, you can open a support ticket to report any issues and update.
However, there is one drawback you should know out of all the positive sides of this custom post types plugin. That is why you need to install Meta Box first. Then you can choose either to use the plugin as a standalone or with all the other extensions. The Metabox pricing starts from $99 to $499 a year.
Also Read: The Complete Guide To WordPress Custom Post Types
4. Pods

Pods are one of the most complete and powerful custom posts, taxonomies, and custom field builders in WordPress. It is unique, has a superb interface, easy to use. It uses a Wizard-like process rather than a traditional dashboard when you use it. The plugin lets you extend existing content types, taxonomies, media, users, and comments. You can create custom settings pages and advanced content types which are not available in the default WordPress table in the database.
Top Features of Pods
Custom Settings Page: It is easy to create custom settings pages with Pods within a few seconds.
Create and Configure Custom Post Types: Like any other Custom post types plugin, Pods lets you create, configure and edit taxonomies, advanced content types.
Custom Fields: You can add custom fields to any content type or settings page.
Integration: Pods are compatible with other plugins to use within. It has integrations enabled with Polylang, WPML, Tabify Edit Screen, Codepress Admin Columns, Gravity Forms, and many more.
Show your Fields Anywhere: You can use Pods shortcodes, widgets, the code-free Pods Template approach, or automatic theme integration to display your fields.
You can usually start for free with Pods. However, Pods have a Pro plan which starts from $79 a year. One con you should know is that while using the free version, it's hard to find timely support and update from the team. You need to check Github and submit a support ticket.
5. Custom Post Type UI

One of the most popular and free custom post type plugins. The name suggests that you can design a powerful professional user interface with Custom Post Type UI. You can create almost any kind of taxonomies and posts, registering and managing them with this plugin. It is simple and easy to use. Even, to turn your old-fashioned theme into a modern or slick one, this plugin would be robust assistance.
Top Features of Custom Post Type UI
Easy WordPress Enhancement: Give your WordPress site a complete professional look. Add custom post types, taxonomies, and make necessarry changes the way you want.
Unique UI: The user interface is unique, detailed, and intuitive.
Post Editing: Support a wide range of available post editor features.
Listings: You can have separate listings for custom post types and taxonomies registered by Custom Post Type UI.
Functionality: You can have all the essential functionality with fewer technical glitches, and there are no security issues.
Besides the huge potentials, you should be aware of some drawbacks of this custom post types plugin. It is less flexible compared to the others mentioned in the list. Otherwise, it's a reliable solution.
A Quick Comparison Chart on Choosing a Suitable Custom Post Types Plugin
| | | | | | |
| --- | --- | --- | --- | --- | --- |
| Plugin Names | WP User Frontend Pro | Toolset Types | MB Custom Post Types & Custom Taxonomies | Pods | Custom Post Type UI |
| Active Installation | 30000+ | N/A in WP Repository | 4000+ | 100000+ | 1+ million |
| User Rating | 4 | N/A | 4.6 | 4.9 | 4.6 |
| User Skill Level | Beginner | Minimum PHP Knowledge | Minimum PHP Knowledge | Beginner | Minimum PHP Knowledge |
| Custom Post Types | Yes | Yes | Yes | Yes | Yes |
| Taxonomies | Yes | Yes | Yes | Yes | Yes |
| Form Templates | Yes | Yes | No | No | No |
| Live Preview | Yes | Yes | Yes | Yes | Yes |
| Unlimited Forms | Yes | No | No | No | No |
| WooCommerce Support | Yes | Yes | Customizable | Customizable | Yes |
| Pricing | Free, Pro Plan Starts from $37/year | No free plan, Pricing starts from$69/year | Free, Pro Plan Starts from $99/year | Free | Free |
Final Thoughts
Custom post types are the easiest way to develop a powerful WordPress site. As WordPress is open to any kind of professionals, you don't even need coding for that. A well-featured and simple custom post types plugin can help you develop your dream professional website.
Here, we have sorted out a handful of such superb custom post types plugins to ensure you a better WordPress experience. Think about their advantages as well as drawbacks. Also, consider how much they will cost you if you need to adopt a pro plan. After reading the blog, we believe you are now able to do that smartly.