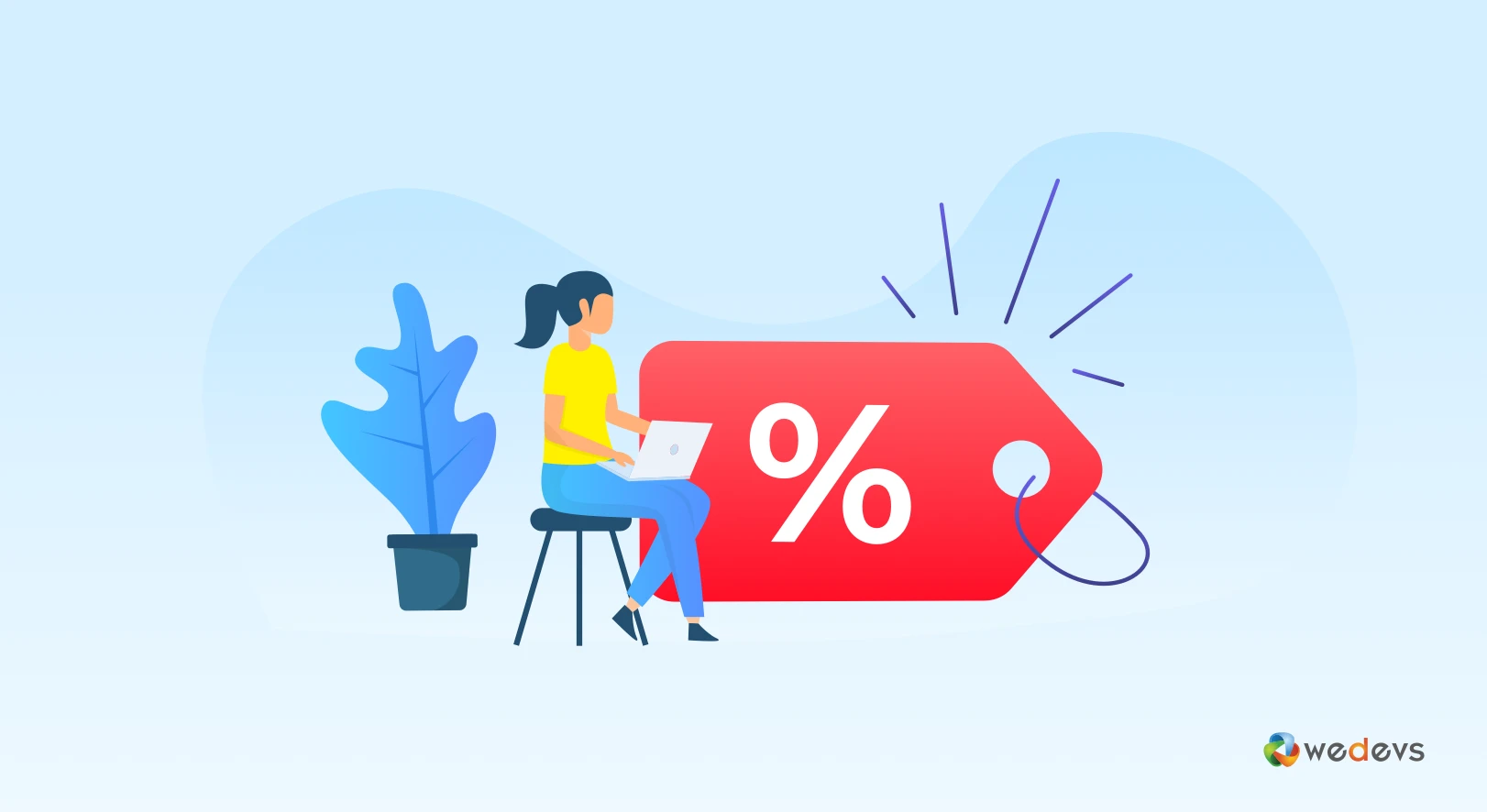 How To Write a Discount Offer that Converts (7 Ways to Consider)
Are you planning to give discounts on your next holiday campaigns? Do you need effective tips on how to write a discount offer for a limited time period? Well, your search ends here!
As you know, limited-time offers create a sense of urgency. In turn, online buyers get a compelling reason to make immediate actions on your eCommerce shop.
For example, by adding these two words: "last chance"– in your campaign, you can convince more customers to click and subsequently purchase from your online store.
Knowing the fact, online marketers often trigger buyers' fear-of-missing-out (FOMO) and combine it with scarcity marketing.
But unfortunately, not all marketers can utilize this marketing strategy in the right way.
Here we demonstrated 7-effective ways to write your discount offers for a limited time period with real-life examples. You'll end up having plenty of ideas for your next sale- it's a promise!
What is a Limited-Time Offer?
A limited-time offer is any type of special deals such as free shipping, discount coupon, free gift, or reward which is available for a certain time period. These offers can come in different forms such as ads, popups, email campaigns, website banners, etc.
Ecommerce marketers designed these sale campaigns based on the principles of scarcity and urgency. It creates a kind of anxiety among the site visitors. People truly believe that the offer is available only for a short time period. And they are afraid to miss out on a good deal.
You can also read: Most Effective eCommerce Store Optimization Tips for the Holidays.
Do Limited Time Offer Work?
Yes, it works. This type of promotion makes people feel unique, special, and realize they have access to something valuable and exclusive.
Besides, a large number of online buyers admitted that they are more likely to buy a product if it is on sale. People are getting more interested to jump right into offers if it is available for a limited time period. After all, when you bound an offer by time or availability it becomes more attractive for the buyers.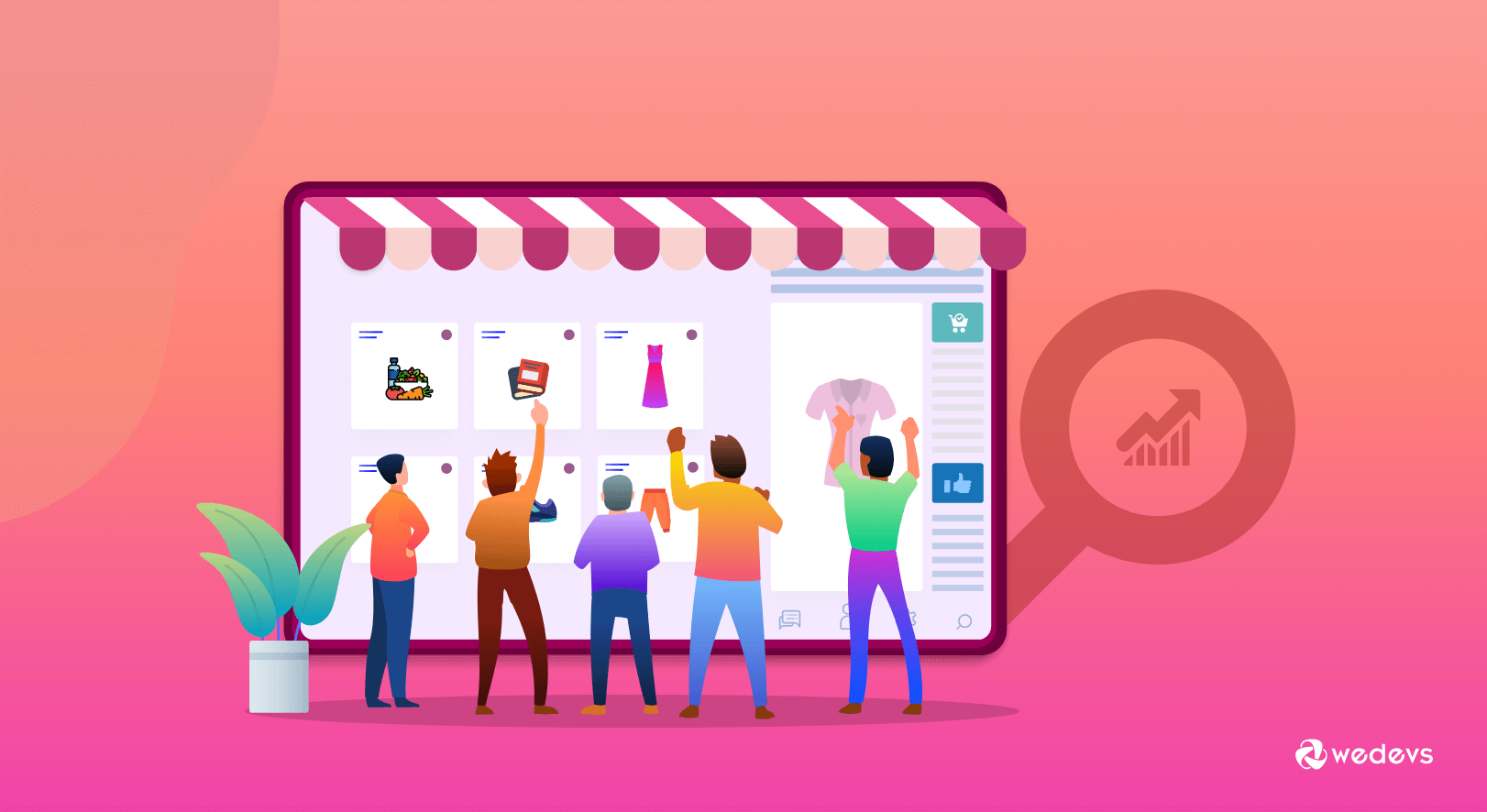 You can also use the power of a "limited time offer" for your online shop. It helps you to turn your one-time browsers into loyal customers. But remember giving so many choices can overwhelm your customers. That may lead to fewer sales. So, optimize your campaign copy with the right words and relevant designs.
Let's learn how to write a discount offer for a limited time in a simple yet effective way-
7 Ways to Make Your Audience to Act on Limited-Time Offers
There are many ways to make your visitors feel the time is running out. But it's not so easy to motivate people to act in the way you want.
Below, we describe some useful tactics with examples for crafting successful LTO campaigns.
Leverage Your Audience with New Experience
Advertise Your Sales Deadline
Use Holidays to Drive Urgency
Provide Low Stock Warnings
Use a Benefit-Based Call to Action
Use Popups to Promote Limited Time Offers
Keep Your Offer Simple and Brief
You may use these tips while planning for your next deal thus you can onboard potential customers as much as possible-
1. Leverage Your Audience with New Experience
High-quality products or services are no longer enough for modern consumers. Rather than the quality now they are mostly influenced by the experience provided by the company.
According to a study of PwC- 42% of customers would happily pay more for a friendly, welcoming experience. On the other hand, 32% of people claimed that they would walk away from a brand after just one bad experience.
Considering these numbers, you should make your offers beneficial for your buyers at the same time keep them unique from your competitors.
Think first "What makes your deal different?"
It could be the first time you offer something big or provide some exclusive gifts with the deal. Highlight the SPECIALTY to attract your audience.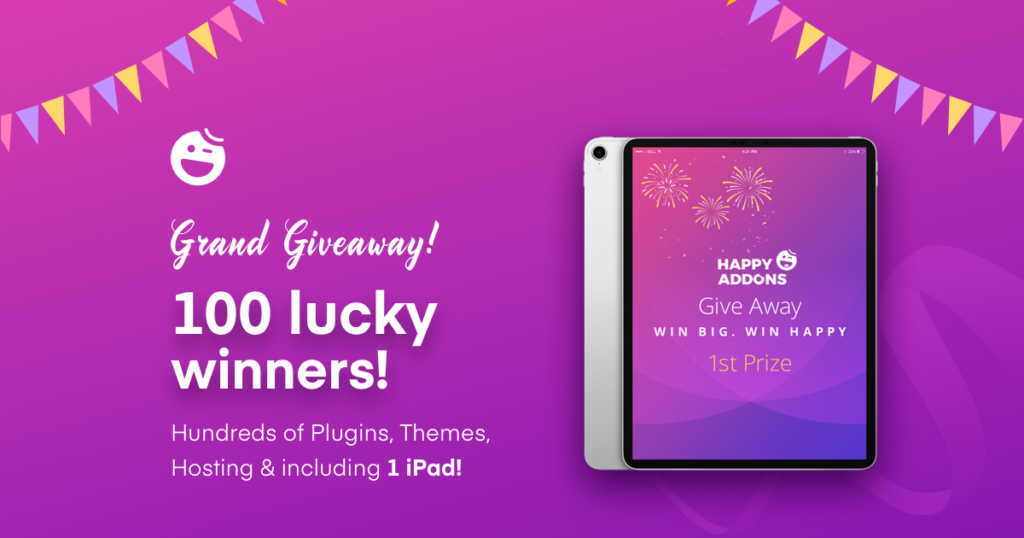 After becoming a big family of 50k members, HappyAddons arranged a grand event for their users. By following some easy steps participants can win thousand of gifts worth more than $35,000 including 1 iPad. It was a unique idea that created a huge buzz in the industry at that time. Moreover, the offer was valid for a limited time period that encouraged people to enroll instantly.
This is a perfect example of being one step ahead of your competitors!
2. Advertise Your Sales Deadline
If you don't mention any time or date for your offer then it may create misconceptions among the visitors. They can imagine that the offer might be available for the next day or week. It opposes the main concept of Limited Time Offer.
In that case, you can trigger a sense of urgency by including strict deadlines in your campaign. As when you allow your audience time to think, they'll delay in making a decision. And if this delay takes a long time they might not make a purchase at all!
On its 6th birthday weDevs set up to 33% off on all their products. They included a particular date on the campaign so people can feel the urgency to make quick decision.
You can use these types of phrases in the copy to manipulate your prospects-
Today is the last day
Last day/chance
Ends Monday at midnight
Take an example from Victoria's Secret. During Semi-Annual Sale, they offered Free Shipping to encourage the site visitors to spend at least $25 on their site. Wrapped with a deadline "Last Day", so people get hurry to grab the deal.

Also, you can introduce a ticking clock to count down the minutes and seconds to the deadline. It'll really ratchet up the tension and encourage visitors to take quick decisions.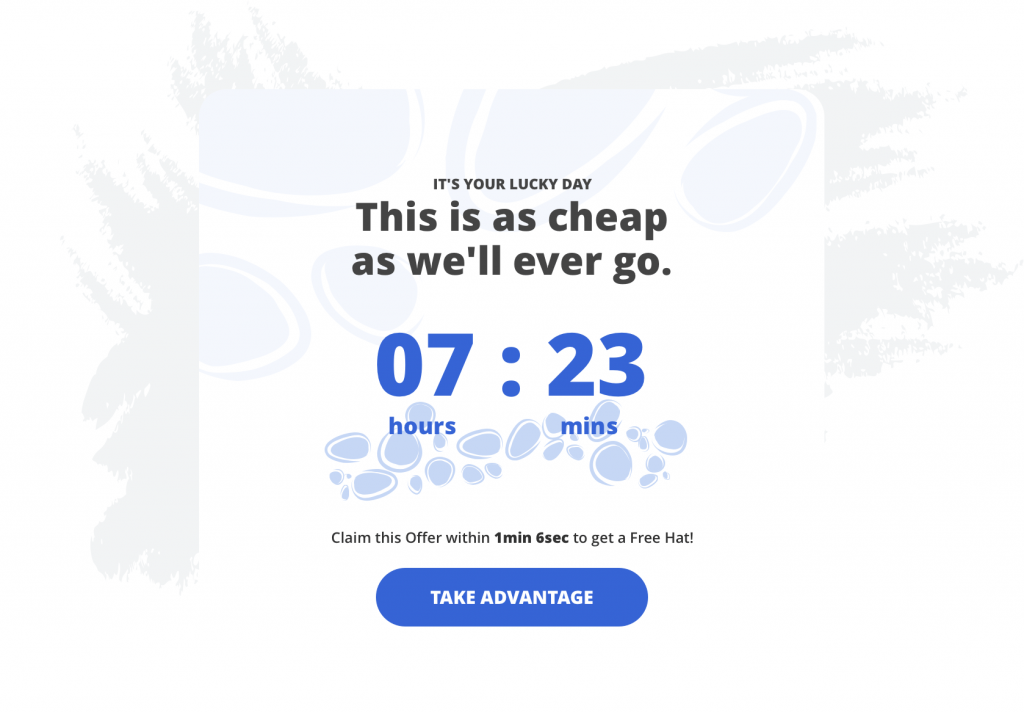 3. Use Holidays to Drive Urgency
It becomes a tradition for eCommerce shop owners to offer special discounts on big days. Because this is the time when people are more likely to buy gifts for their beloved ones or themselves.
However, these orders are time-sensitive and need to arrive by a particular date. You can grab the chance and run effective promotions for special occasions by reminding them of the delivery deadline.
Here is an example of a Holiday sale offering Free Shopping for a particular time period-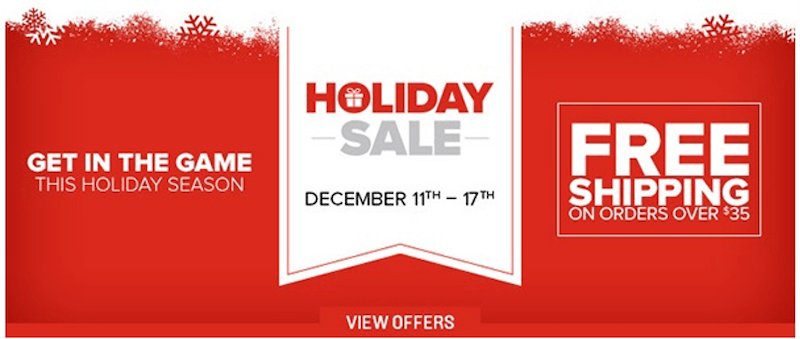 The Blue Nile, a renowned jewelry company gives a strict deadline for product delivery at Christmas. So people can feel the urgency for Christmas shopping with the assurance to get the products on time.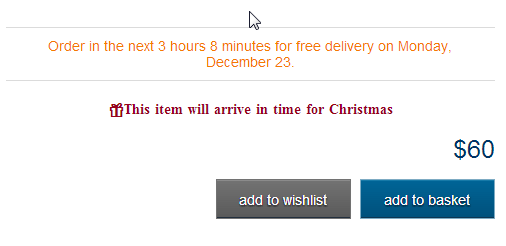 Holidays' offers are not anymore limited to only Black Friday, Thanksgiving, Christmas, or New Year. Now online sellers also provide special discounts on Women's Day, Mother's Day, Valentine's Day, etc. as well.
Take another example from Pampers. They offer their target customers Mother's Day coupons they can redeem at partner stores.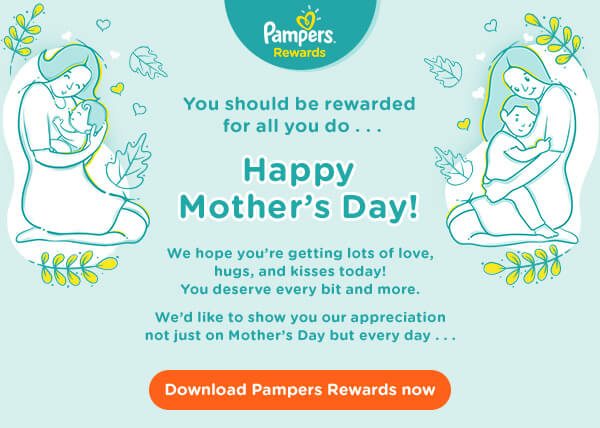 In addition, you can offer free gift-wrapping or the option to attach a special note with the gifts. It adds a sentimental value to the recipient and influences them to purchase in your shop.
4. Provide Low Stock Warnings
A common psychological phenomenon of humans is they value more those things that are less available to them. You can imply this tactic for your limited-time promotions.
Instead of showing the total stock of a product, you can focus your customers' attention on the remaining quantity of that product. When a buyer sees that his/her desired product is near selling out, it's just one more reason to make a purchase immediately.
Check out this example from a home supplies retailer, Ozbo: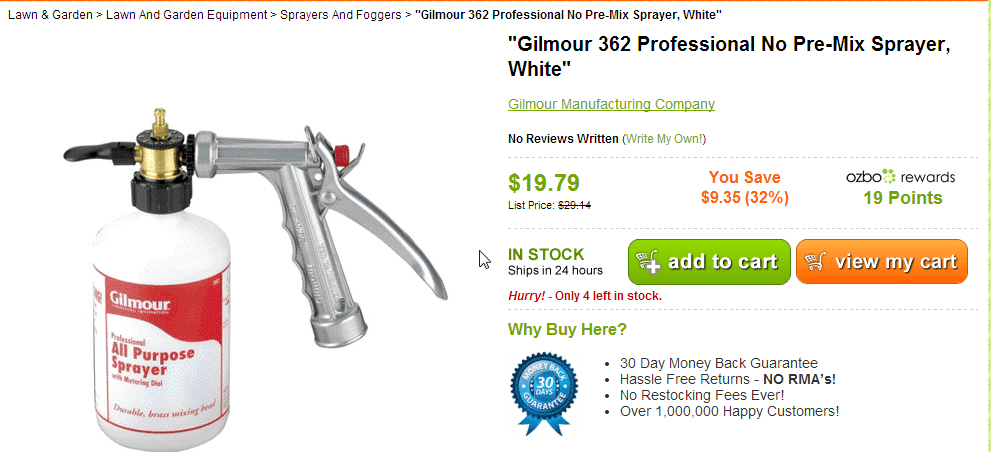 Add a phrase like "Only X more left in stock" right on the product page or shopping cart. The closer the number gets to 0, their the urgency grows higher. Applying this strategy ensures that buyers not only act fast but remain interested in your product even when it's not available.
An online fashion boutique, Modnique displays a message "last one left". So that customers can feel the urgency to add the item to their carts.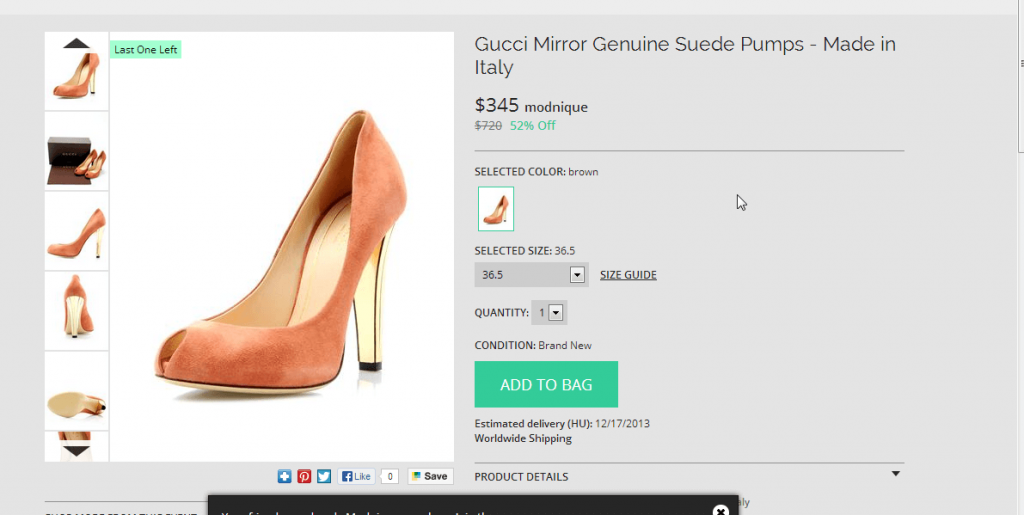 Sparkfun Electronics uses the same approach on their cart page to decrease the cart abandon rate: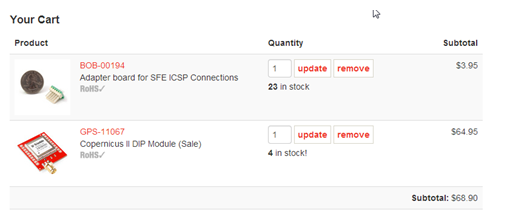 However, you can also notify people about limited stock availability through emails and inform them again when items return in stock.
Let's forward to the next step of how to write a discount offer that can reduce the eCommerce cart abandonment rate.
5. Use a Benefit-Based Call to Action
Instead of using a common text like "Click Now" "Act Fast" you can use something interesting and creative for your action points.
These action words will make your copy stand out from the crowd-
Get 70% Off Now
Start Savings
Claim Your Free Bracelet
Sign Up for Savings
Effective "Call To Action" buttons better trigger your prospects' emotions and help you to convert leads into customers.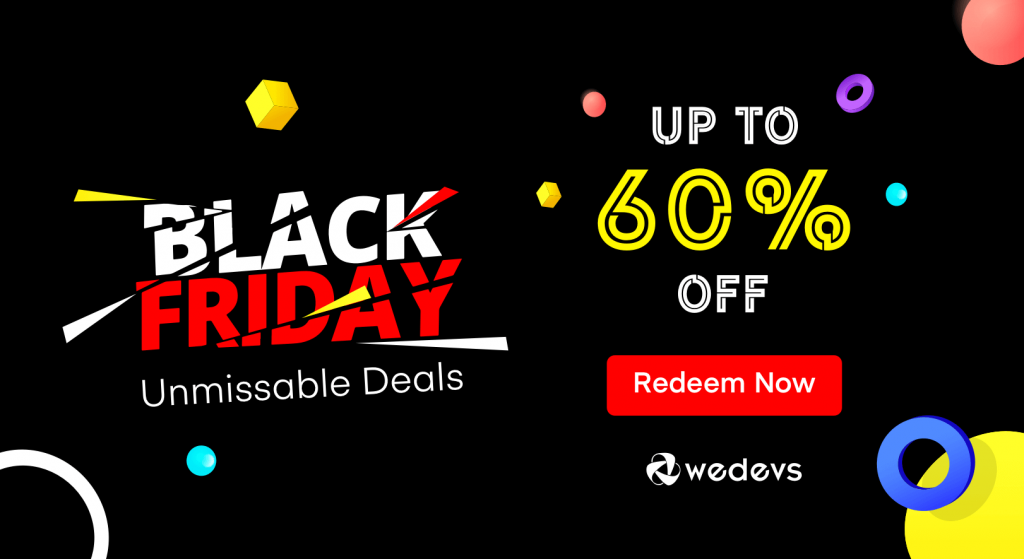 On Black Friday weDevs offers up to 60% for a limited time period. They keep the action button "Redeem Now" to stimulate customer interest and urgency.
According to Optimizely, Kapost runs an experiment with their calls to action. They found that out of the top 15, 10 of them used the term "get" and 9 of them used the term "your". It means most people attract by the phrase "Get Your [Benefit]".
So, your call to action must provide any benefit to your buyers. That also adds value to the offer.
6. Use Popups to Promote Limited Time Offers
Having an attractive offer is not enough to drive sales, buyers must aware of the deals. A great way to make your customers informed about your promotion is through pop-ups.
Pop-ups work effectively to encourage website visitors to stay on your page. Moreover, if it contains some interesting deals people are more likely to read it and act instantly.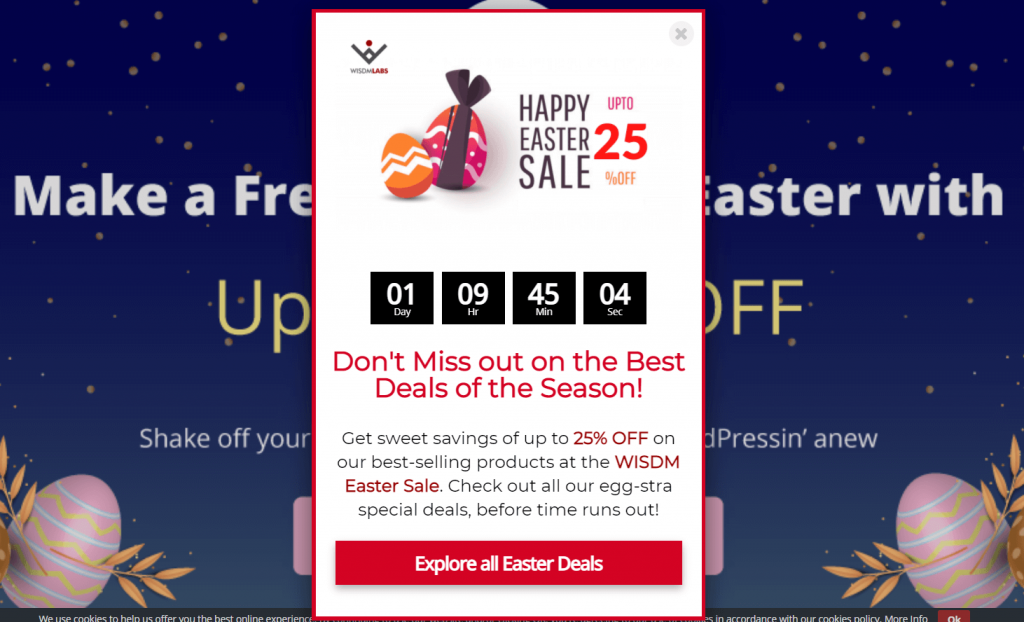 But remember overuse of pop-ups can annoy your buyers and drive them away. So, use them to display offers that seem beneficial to the users.
7. Keep Your Offer Simple and Brief
It's worthless to compact your offer with so many things. Just highlight the points that can convert and make people act fast. No need to include every detail of your deals. Just keep your wording simple for a limited-time campaign. So people can easily understand them.
Victoria's Secret sets a wonderful example-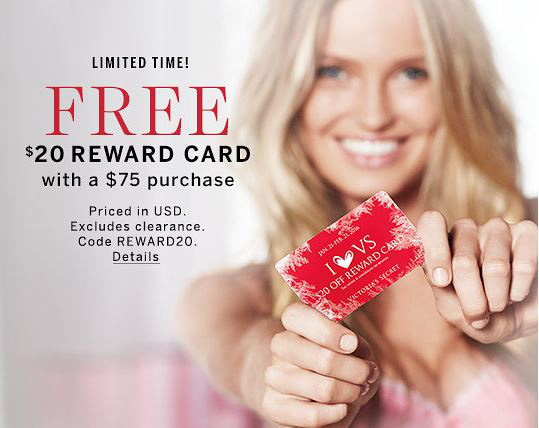 Instead of sharing all the information, they place a "Details" button in their ad. Hence, people can easily pick the key points from here, and if they feel motivated simply click for the details.
On the other hand, Kohl's makes their ad too complicated:

Too many numbers included, difficult to focus on one point. People who even want to redeem the offer get confused about what to read and how to proceed.
Remember, too many things can drive your potential buyers confused and you'll end up scaring them away indeed.
How to Write a Discount Offer for Limited Time Only?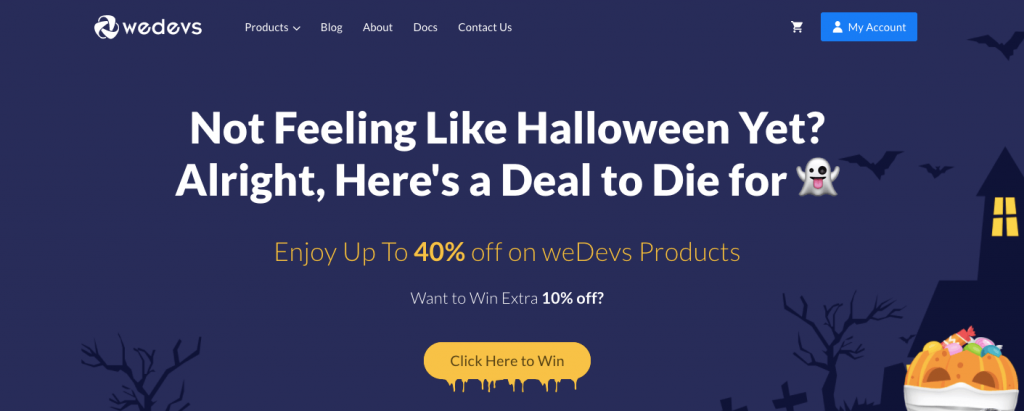 Buyers must find your limited-time offer attractive at first sight and read. Otherwise, you may lose a large number of potential customers.
Here are some rules you should consider to roll out a limited time offer:
Make sure customers are aware that sales are time-limited
Write an attention-grabbing headline mentioning the occasion/ saving percentage/ special gifts/ timeframe
Highlight the deadline with bright coloring, bold text, or any other special effects
Use "time limit emphasis" wording such as "Hurry Up", "Today is your last chance", "Expires Sunday", "Last Chance"
Push your customer for taking decisions using phrases like "order now", "call today", "crack the deal", etc.
Attach a countdown timer to remind customers about the offers
Ramp up the urgency by telling about limited availability
Ensure them an easy and smooth shopping experience.
Here are some variances to form an engaging limited-time offer:
Name it what it is: Limited Time Offer
Keep the wording simple: 40% Halloween Sale
Define the length: Macy's One Day Sale
State length and time: Today Is The Last Day – Expires at Midnight
Hint that inventory is limited- "limited quantity", "order now while supplies last"
Offer other facilities: Free Shipping – This Week Only
Stress the risk: You'll Never Get the Price This Low Again
There are some words as well that pack a strong emotional punch. Use these words in your discount offer to increase the sense of urgency:
| | | |
| --- | --- | --- |
| Act now | Deadline | Clearance |
| Don't delay | Don't miss out | Final close-out |
| Hurry | Last chance | Limited time |
| Never again | Now or never | Offer expires |
| Once in a lifetime | One day only | Only |
| While supplies last | Before the season ends | Close-out sale |
| Limited stocks only | Hurry up, limited time offer | Order while supplies last |
| Prices going up | Rush | Today only |
| Your time is running out | Last orders | |
Final Notes on How to Write a Discount Offer
Special offers and discounts boost your sales and have a great impact on your shop revenue. However, you shouldn't give discounts all over the place. Firstly know your audiences' demands, analyze your niche, count other influential factors, and then come up with some exclusive deals. That most importantly value your products.
In short, your discount offer must deliver a sense of urgency and stir up "butterflies in customers' stomachs" if don't purchase right now. Therefore, use the tips above and write a limited-time discount copy in a smart way without stressing the users.
So, what was the last deal you offered to your customers? Which offer drives most customers to your eCommerce shop? Do use the comment section below and share your experience with us!