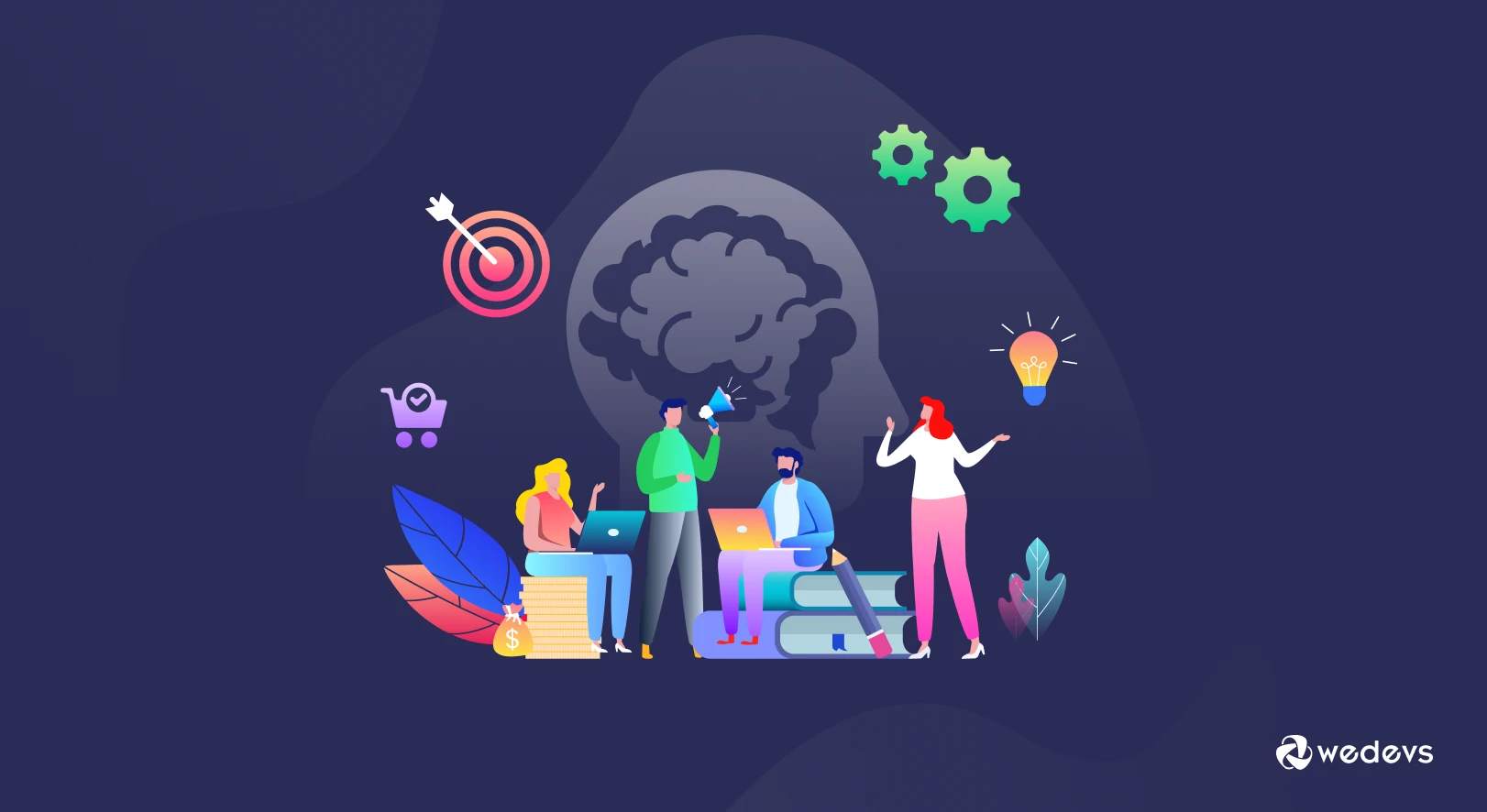 Top 5 Proven Neuromarketing Strategies Every Marketer Should Know About
Most tech-giant companies give a lot of effort to understand the user's behavior nowadays. One of the easiest ways to know about customers and their behavior is to apply neuromarketing strategies. With this modern-day technology, you can easily figure out how the consumer's brain acts while choosing any products and which part of their brain becomes activated to complete the purchase. This is why NetFlix utilizes a neuro-tracker to predict how successful their shows are and what the subscribers might like to watch on their platform.
Most marketers use a broad scope of traditional promotion techniques. But marketers should go beyond old tricks in an attempt to win over new customers

Tobias Foster, digital marketer and content creator
Yes, that's true. In order to improve consumer's happiness and persuade them to become your potential and loyal clients, you have to think out of the box. And this is where neuromarketing techniques can play a vital role. It helps you to make data-driven decisions by understanding how a typical consumer feels, thinks, and behaves. Moreover, it allows you to customize offers and give people what they want.
Now, in today's write-up, we'll have a detailed overview of the best five proven neuromarketing techniques and how they might work as your effective marketing strategy. Also, we will explain some super-cool neuroscience terms such as eye-tracking, brain imaging (EEG and fMRI), and psychological techniques.
So let's get started with the basics-
What Is Neuromarketing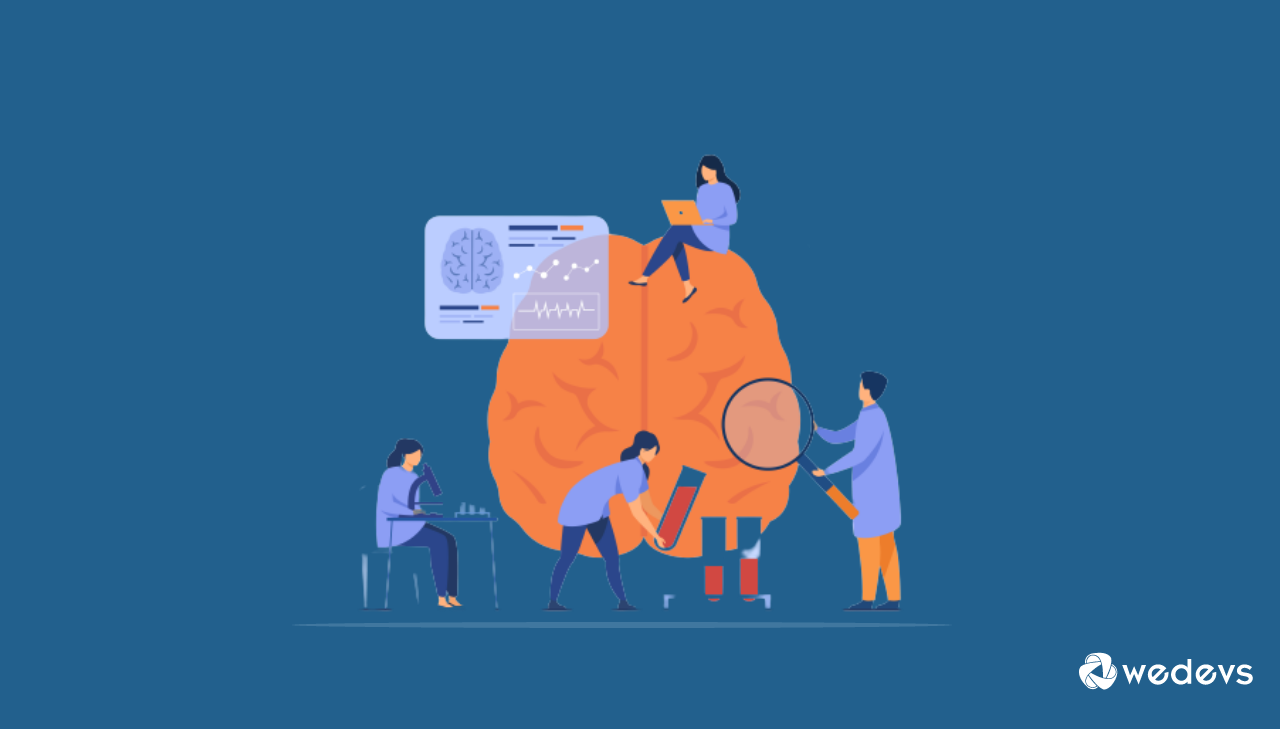 Neuromarketing is a new field of marketing that uses medical technologies such as functional Magnetic Resonance Imaging (fMRI) to study the brain's responses to marketing stimuli.
Also, to track the activities in the brain, researchers use (fMRI) technology. And, this tool helps marketers to know why consumers make the decisions and which part of the brain is triggering them to do it.
Neuromarketing is a combination of Neuroscience and marketing. That means marketing researchers will use their marketing drills and take help from neuroscience to figure out consumers' attributes.
Let's say they call upon few customers to take their fMRI test. In this test, researchers ask a few questions about their products. For example, it's about the product quality, packaging, taste, flavor, etc. Then the consumer will answer those questions. And immediately the fMRI technology captures their response.
Using fMRI or other techniques, researchers may find that a particular stimulus causes a consistent response in the brain of test subjects, and that this response is correlated with a desired behavior (e.g., trying something new)
So gathering all the results & studying consumer's brains, marketers can make their products & services better and plan their marketing campaign according to the test result.
Get Introduced to Our Brain Functions and Its Parts (It's Important)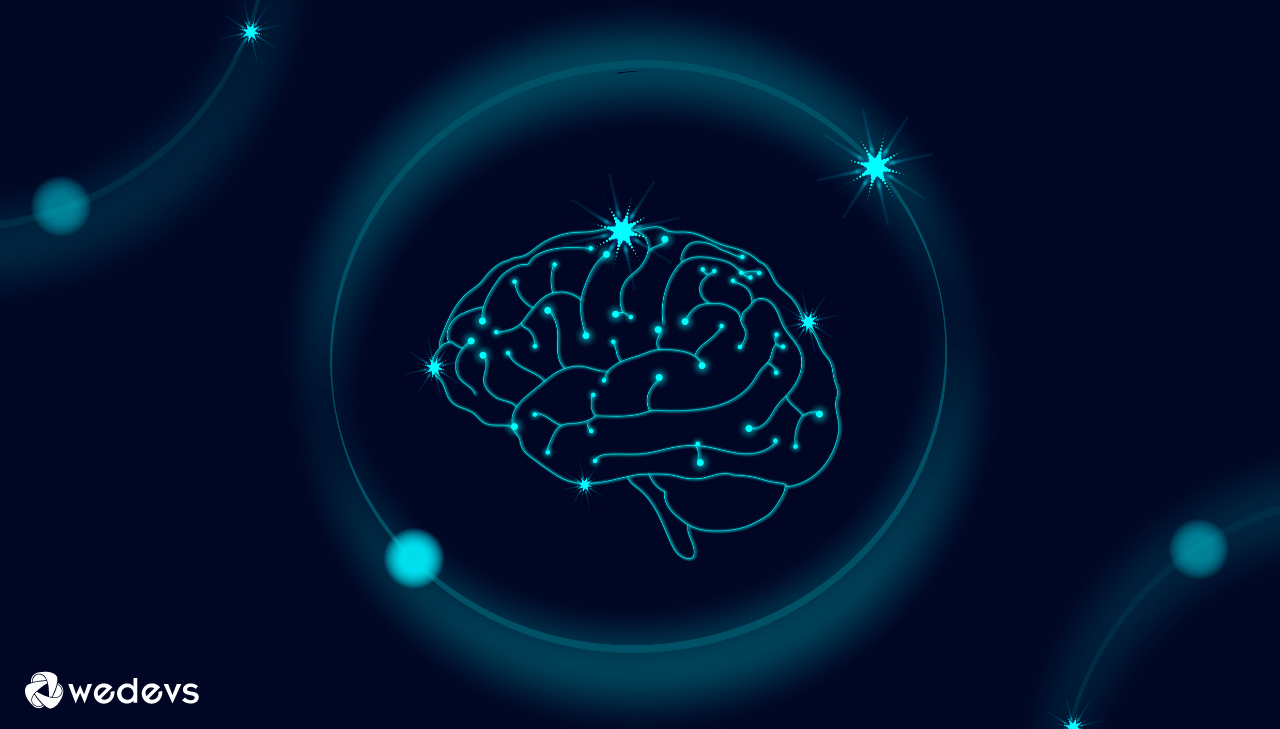 Whatever we do, think and act in our daily life is only responsible for our brain. It directly controls our mind to make decisions, feels things, and function our body. Well, our brain has three parts – the new brain, the middle brain, and the reptilian brain. Each part has different roles to play. If one controls our emotions, then others make us intellectual. And another one helps us to be rational.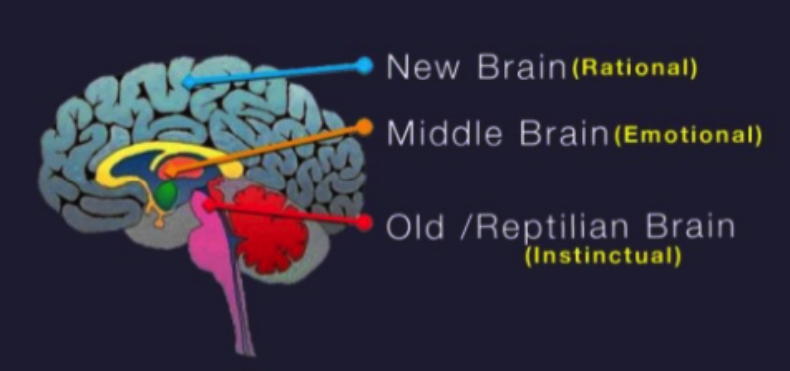 To understand neuromarketing strategies closely, you need to know the basic functions of these parts of the human brain.
Let's check out basic brain functions below.
New Brain (

Rational

):

It basically rationalizes the functions based on thoughts. For example, gives us a better resolution which is bad or good.

Middle Brain (

Emotional

):- It focuses on emotions rather than other things. For example, this part helps us to become sad, happy, excited or frustrated, etc.

Reptile Brain (Main Part):- Basically, this part is considered to be the main part as marketers trigger it very often. With this part, we make decisions, we choose things and
So now we can understand the reptilian part is mainly responsible to make crucial decisions. And neuromarketing fully focuses on this part of the brain by scanning and tracking the activity to measure consumers' behavior towards products, packaging, ads, and other marketing drills.
Also read: Visual Content Marketing: An Actionable Guide for Digital Marketers
How Does Neuromarketing Work in Marketing Sector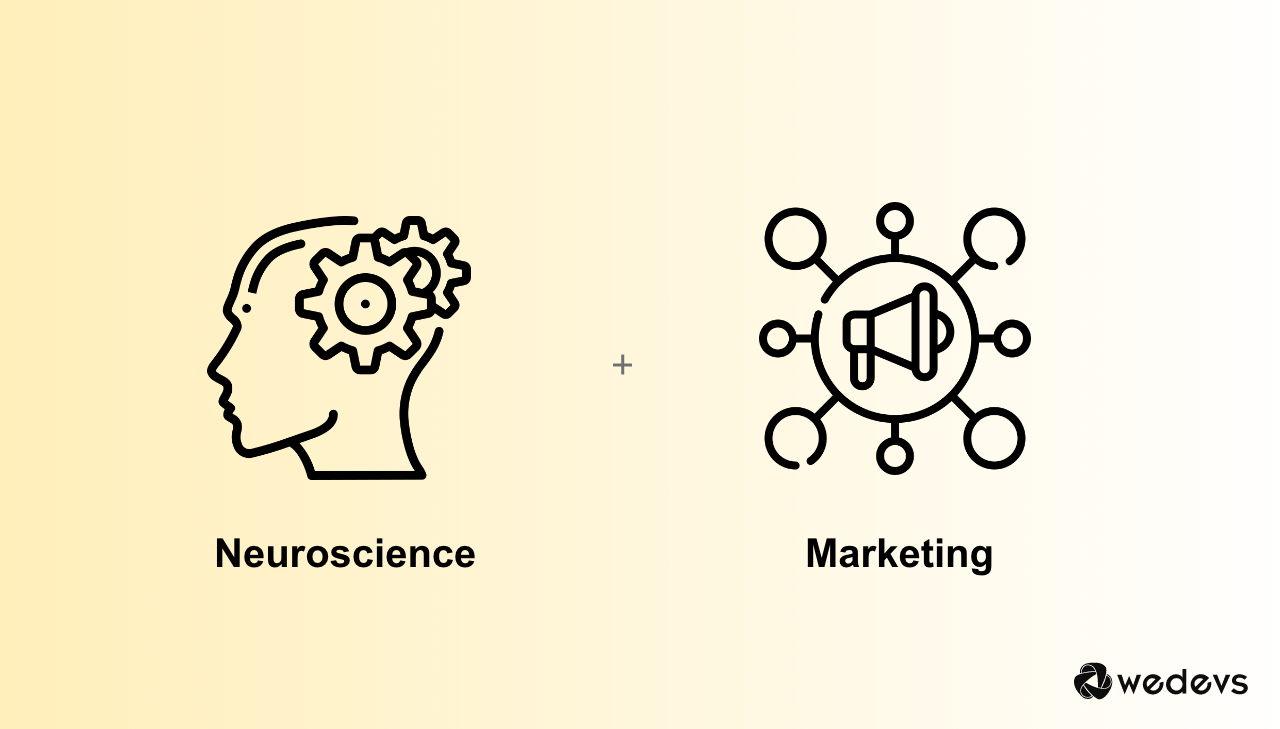 We already discussed neuromarketing earlier. In short, we can it's all about the science that helps marketers understand consumers' minds — and prepare marketing strategies based on the consumers' activity. Therefore, to provide better service & product quality, it ensures that people are preferring your ideas by shortening consumers' decision-making process.
Neuroscience is beneficial in interpreting and studying consumer perceptions and has played a major role in enhancing the behavioral predictions of consumers

Mordor Intelligence, industry reports
Apart from analyzing customer behavior, neuromarketing can be your key approach to reaching your customers and providing relevant things they expect for. But how?
You can know why customers choose a particular product or service over another, which pricing plan or model is affordable for them, or what kind of UX/UI designs helps customers to feel comfortable, etc. And taking help from these insights, marketers can prepare marketing models, or re-structure the existing ones.
How Neuromarketing Helps Businesses To Grow
Companies like Campbell's Soup, Hyundai, and PayPal have smartly adjusted neuromarketing strategies with their regular marketing plans. They implemented behavioral insights – and then remodel their strategies to focus on specific features.
And doing so, they figured out the below outcomes:
Generated most engagement over their content marketing
Able to find out why a customer chooses their product or service over a competitor
Encouraged their users to perform desired actions like pressing a CTA button and lastly make a purchase

Figured out how customers make purchasing decisions

Track their brain responses to marketing stimuli
So, this is how you can bring these benefits to your business. For instance, you should understand the minds of his/her customers. Also should know how to influence them effectively and apply psychological marketing.
Well, here is the exclusive post that you should check out that talks about psychological marketing plans to create a smart pricing plan!
Read more: Psychological Pricing Strategy For Marketers With Magic Numbers
What are the Best Neuromarketing Strategies with Examples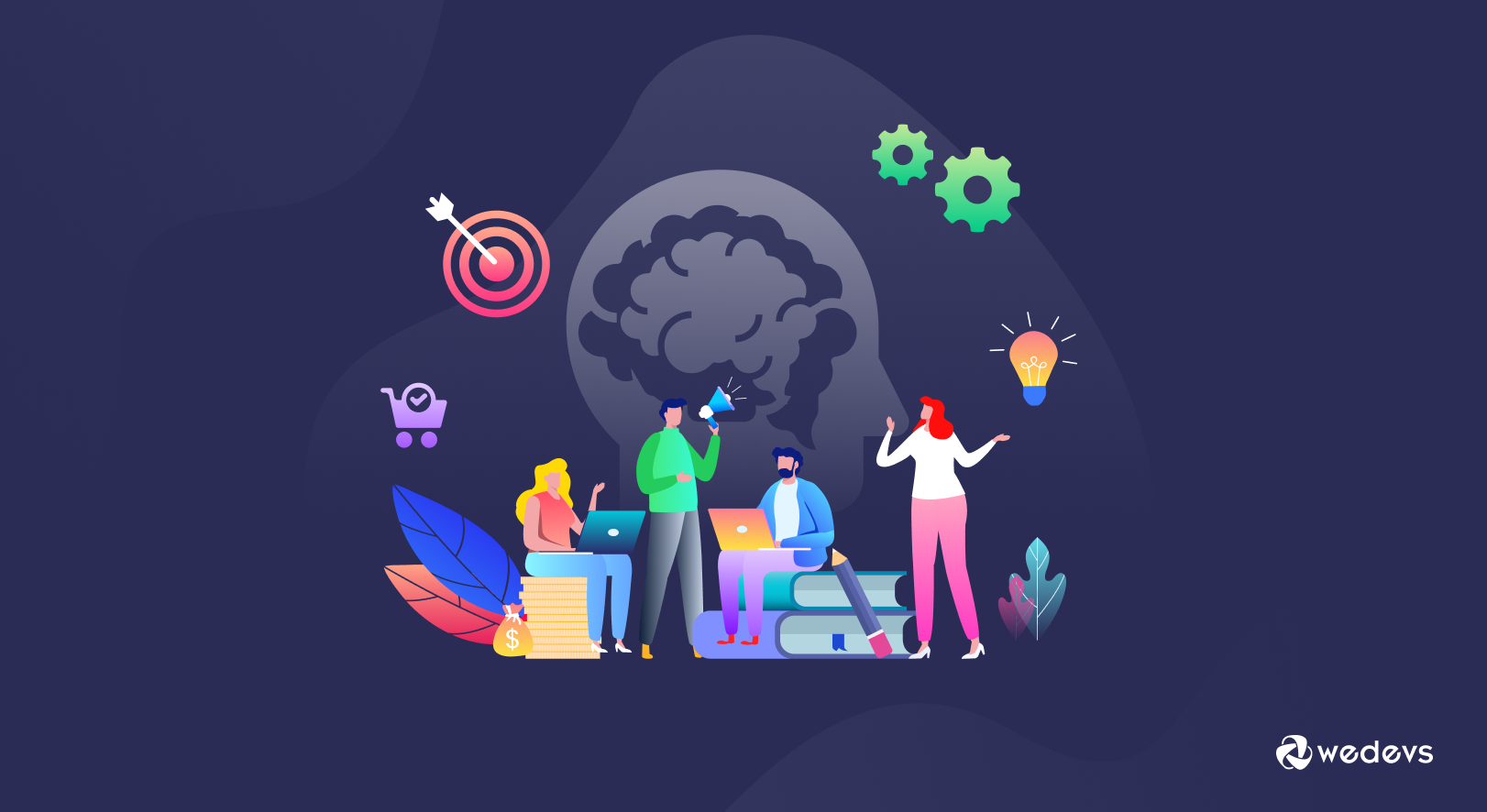 After discussing neuromarketing & its benefits, now we'll briefly show some of the coolest examples to you. Surely, these examples will ease your understandings of neuromarketing and its perfect application.
So let's get started:
Example 01:- Using Eye Gaze Technique
Let's talk about the first neuromarketing strategies. Here we can see an advertisement where shows baby products. Well, advertisers have long attempted to boost sales for baby products using close-ups of adorable baby faces – with the help of eye-tracking technology. But soon after they realized that this alone is not enough. Because customers are looking at the baby's face (red mark) instead of reading the whole ad content. And this is actually not convenient.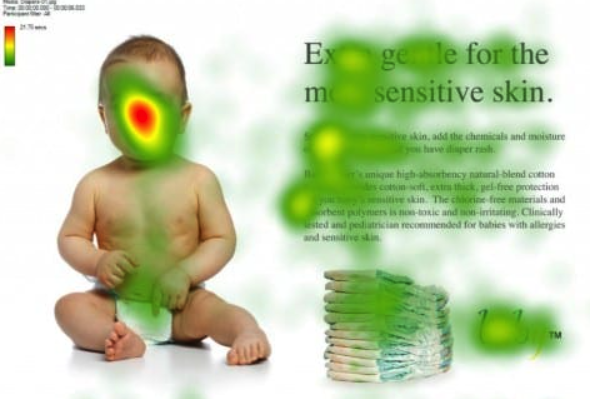 Therefore, researchers discovered on, viewers will be far more focal on the baby's face when the infant looks face used on the baby's face to the detriment of focusing on the ad content.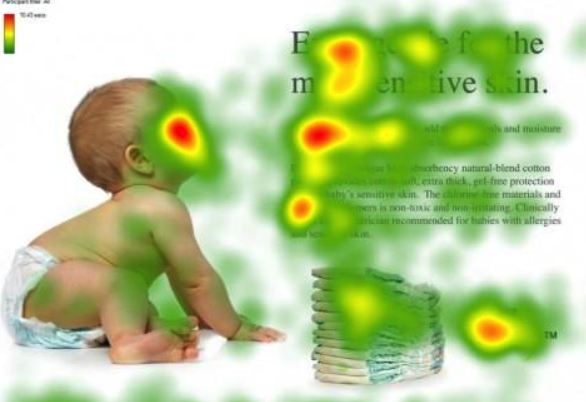 However, if the infant is focusing its gaze on the product or text, then the viewer will also focus on the advertising content. So this is how you can change your advertising content and its layout to see which is one performing better. In this case, you can use Hotjar as an eye-tracking tool to measure your viewer's gaze.
And surely, you will be able to:
Discover what attracts attention

See where user attention drops

Observe behavior changes after A/B tests

Compare engagement on different devices
Also read: How to Add Google Analytics Enhanced eCommerce to Your WordPress Site
Example 02:- Using Effective Packaging, Effective Designs Boost Sales
Next, we'll talk about neuroimaging in this example. We have diverse tastes while purchasing any products online. For example, packet color, quality, packaging styles, designs, tastes, and so on. Interestingly, marketers know these things very well. They know what their customers want, or desire. Taking help from neuroimaging strategies they have managed to take business tactics to a whole new level.
Let's talk about Campbell's and Frito-Lay's examples. They utilized neuroimaging to reimagine their packaging. In this research, customers were shown different packet designs. And their responses were recorded as positive, negative, or neutral. After that, the authority took interviews the attendees in relation to color, text, and imagery.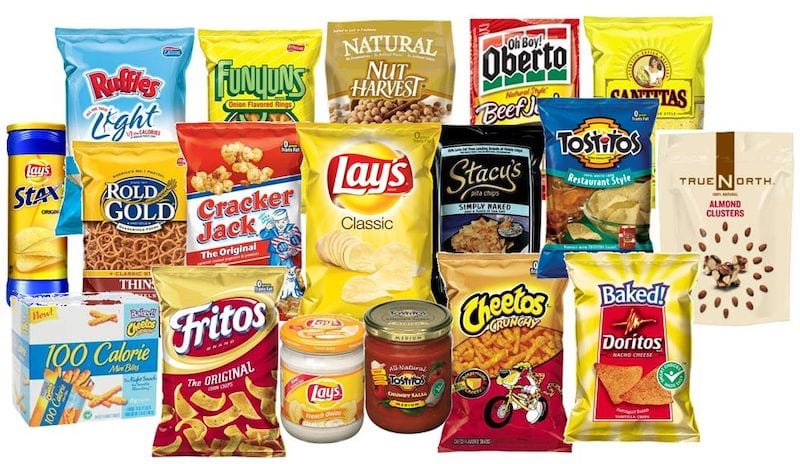 After the end of the interview, the researcher found that customers had a negative response to shiny packaging, and showed a positive response towards matte color. And taking this data, Frito-Lay changed their packaging from shiny to matte.
Read more: Importance of Customer Service in eCommerce Business
Example 03:- Smartly Using Colors That Suits Your Brand Identity
As a part of neuromarketing, using the right color combination for your brand could influence customers' brains and help them to visualize design to get better outcomes.
Colors can evoke a wide range of emotions, with studies consistently showing a link between certain colors and certain emotions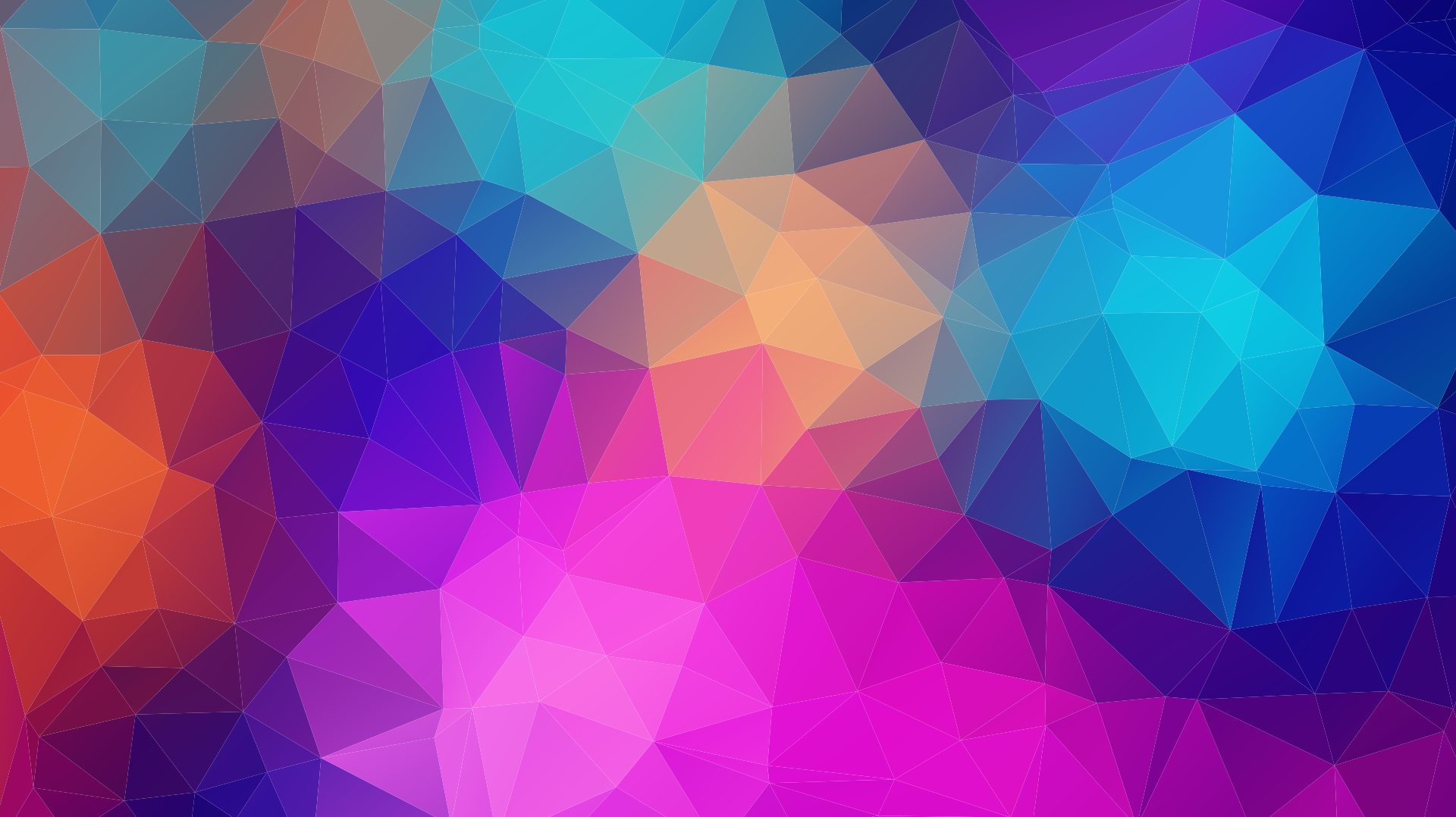 If you ask why colors are so crucial in marketing? Well, the answer could be – to draw and grab human behavior. Yes! that's 100% true. Colors could be a powerful marketing tool if you can apply them perfectly.
So let's find out how colors could be your ultimate way to build a robust customer base by Coca-Cola's best use of red color. Though many companies used red as their major brand color, only Coca-Cola got success. And using the neuromarketing strategies, they were able to:
Create Brand Awareness
Utilizes their product marketing perfectly
Customer feel good
Increases their Click-Through Rates
Builds brand authority
However, different colors have different roles to play. If the white color holds the sign of purity and independence, the black color symbolizes authority & elegance. So pick up the right color that suits your brand and explains your mission and vision.
So if you want to know more about color psychology and how it works in marketing, check out the below article now!
Read more: How Colors Impact Your Email Engagement & Conversions
Example 04:- HP Emotional Experiment, Utilize Emotional Marketing
Here in this 4th example, we'll talk about how HR experiment with their customers' emotions.
Once the CEO of Immersion, neuroscience Dr. Zak played an emotional video in front of Shane, an author, journalist, and co-founder of Contently to check how people respond to emotional videos.
Here is the video:
After finishing the video, Shane started tearing up because the ad made him cry. So Dr. Zak found that at each point of the video where the father got rejected, Shane experienced a burst of emotions for the father. Well, you can notice a similar spike in emotion on the graph that shows exactly where he cried.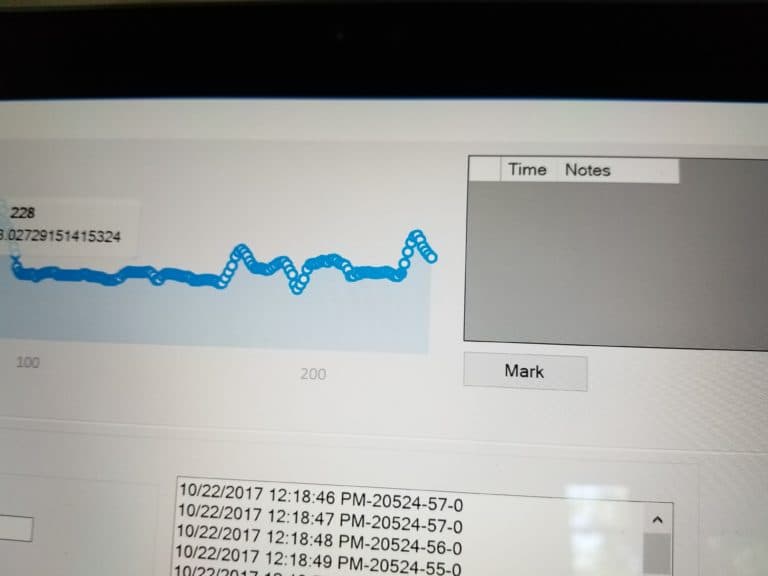 So what is the possible outcome of this experiment? To emotionally connect your audience and, make them care about your brand, you need to tell great stories so that people can easily relate. Because emotional stories release the Oxytocin hormone from our brain that makes us emotional, sad, or happy at the same time.
Also read: How To Use Insights From Behavioural Economics In Your E-commerce?
Example 05:- M&M's Super Bowl Ad's Last 10s
Another outstanding example is from M&M's super bowl ad. They released a video on the super bowl deal. Two characters played the role of candies. Danny DeVito wished if he had become human. After that, the incident happened and he actually becomes human. But suddenly, a truck hit him into a fruit basket.
After that, Immersion Neuroscience analyzed the video. And they found that this ad is really an impressive one as it represents a human-generated ad.
But how? Let's explain the ad!
Well, after you watch the video, you'll find yourself engaged especially when the truck hits Danny DeVito into the fruit basket. But a few seconds after the unexpected and funny climax comes, which went wrong. Immersion Neuroscience discovered that they could've cut off the last 10 seconds of this video – and saved over $1.5 million.
More Companies That Utilized Neuromarketing Strategies
Microsoft:

– They wanted to test the effectiveness of its campaigns on the Xbox platform (they worked with neuromarketing companies Mediabrands and EmSense)

Frito-Lay

:- Used neuromarketing to study women's brains at hippocampus — memory and emotional center

The Shelter Pet Project:- The team used EEG and eye-tracking measurements to A/B test the impact of the Shelter's ads
German Financial Institution

:- They used EEG to find out the consumer's emotions

Netflix, Hulu:- They use neuro-tracker to predict how successful their shows will be
Also read: 10 Actionable eCommerce Business Tips for Struggling Entrepreneurs
Intrigued to Add Neuromarketing In Your Marketing Strategy?
Neuromarketing strategies have become a modern business technique as it directly helps companies to understand consumers' psychology and design better products or services. Moreover, it gives you the opportunity to produce data-driven decisions and prepare your marketing strategy in a more efficient way.
So you can take help from the above-discussed neuromarketing strategies that we have shared today if you find them interesting. Apply one by one and track the results yourselves. All the strategies may not be applicable for you, in this case, try out different strategies and work on the suitable ones.
Lastly, if you find this post interesting and don't want to miss out on the latest insights and updates related to innovative marketing strategies, tips & tricks and more then do make sure to subscribe to our newsletters!