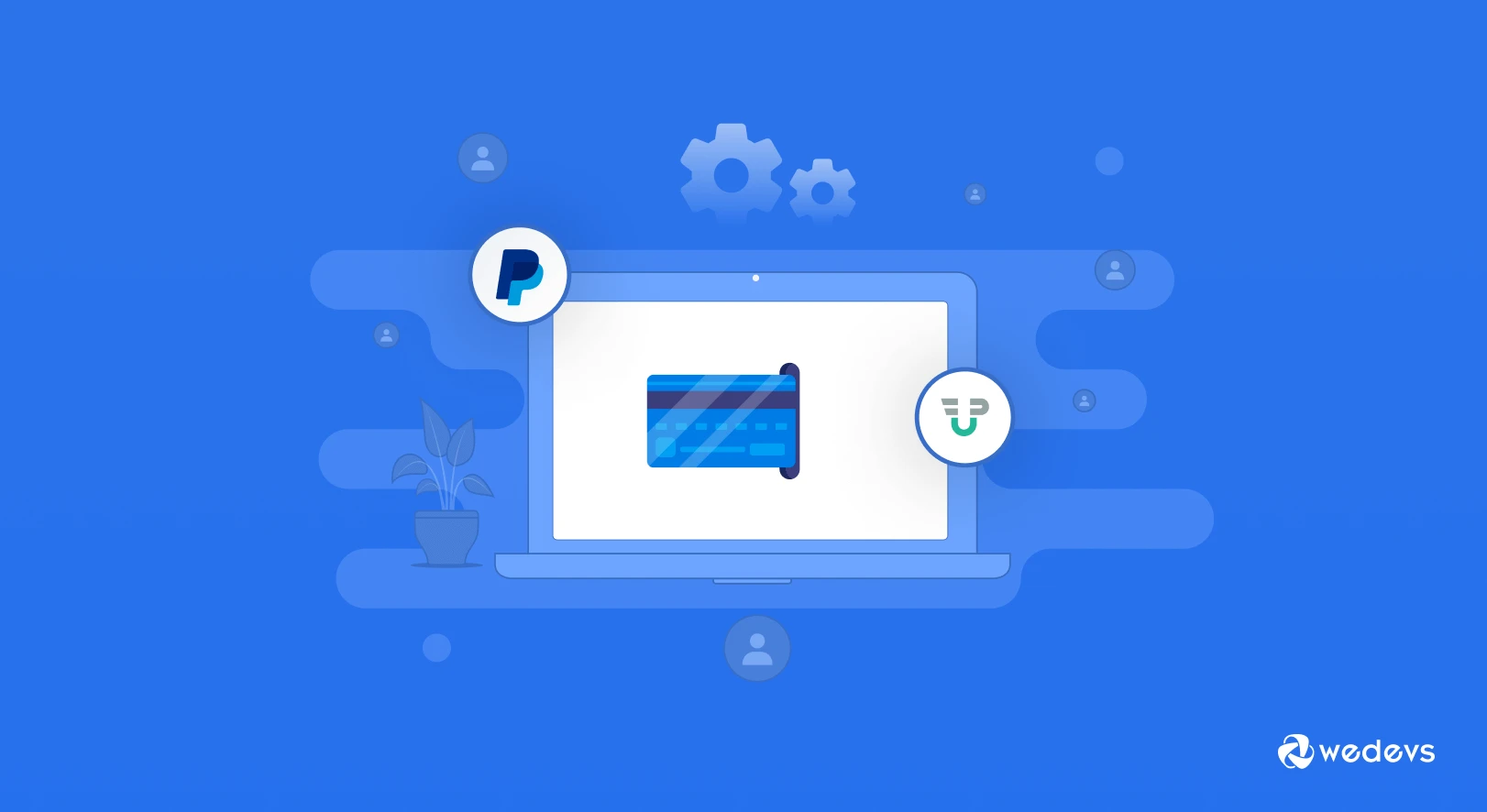 How to Choose the Best Payment Gateway for Your Subscription Website
A secured payment gateway is crucial for any subscription website. Ensuring the best payment gateway, you can boost visitors' confidence to subscribe to your premium plans. A large number of potential customers leave their carts in the final stage due to the lack of preferred payment options.
Also, there is a security concern in the checkout stage. Once your customers feel safe putting their sensitive data like credit card information on your site, they will immediately enroll in your site.
That is why today we're going to show you how to choose the best payment gateway for your subscription website that doesn't have any security threat and is super easy to use. Plus, we've prepared a step-by-step tutorial to use this payment gateway on your site.
Let's start with the most common query-
Why You Need a Secured Payment Gateway for Your Subscription Business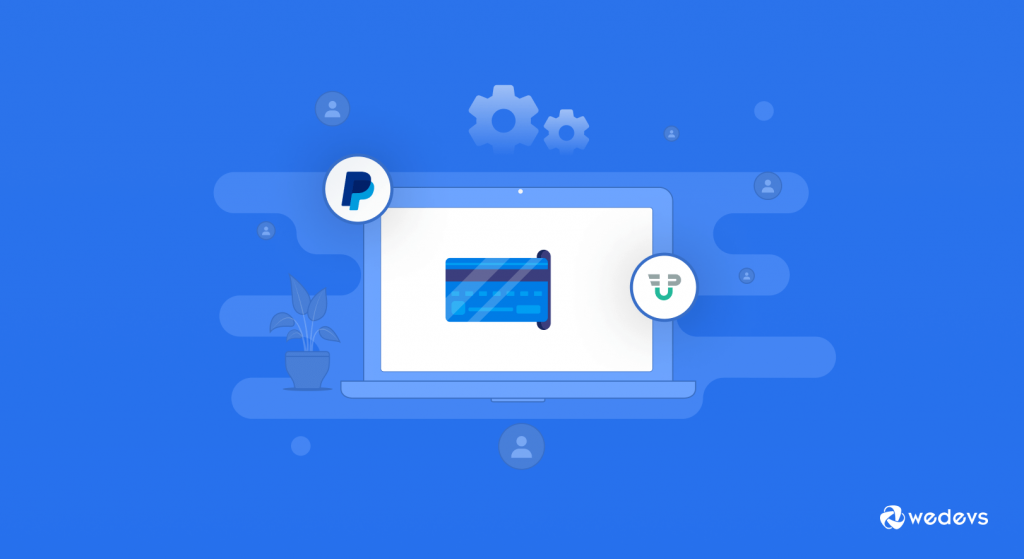 You barely find a subscription website without an online payment gateway. Customers are familiar with online payment platforms like PayPal, Stripe, and so on. They now expect a safe and easy way to buy, and if you cannot offer them that, you risk being left behind.
Apart from it, there are some more benefits of using a solid online payment gateway for your subscription website. Those are-
Improvement in the average conversion rate: A survey found that 50% of people would cancel their purchase if they could not pay via their preferred method. If you can ensure the best online payment gateway for them, there is a good chance that your average conversion rate would go higher.
Legal Compilance: Your online business must comply with the stringent Payment Card Industry Data Security Standard. And you can easily streamline data security compilance process by ensuring a solid payment gateway for your subscription business.
Broader market reach: You have an online store that means your customers are from around the world. So, if you integrate a local payment gateway, you'll miss the chance to grab the world-wide audience. For subscription businesses, losing customers to a competitor can be incredibly costly as you not only lose the initial sale but all the recurring revenue that a subscription model offers.
Greater customer confidence: Your customers' buying experience matters. When you provide customers with a legitimate and trusted way to pay, you'll ensure higher levels of confidence.
All these points that we have discussed above will help you to get customers on board and ensure increased sales for your subscription website.
5 Checklist to Choose the Best Payment Gateway for Subscription Website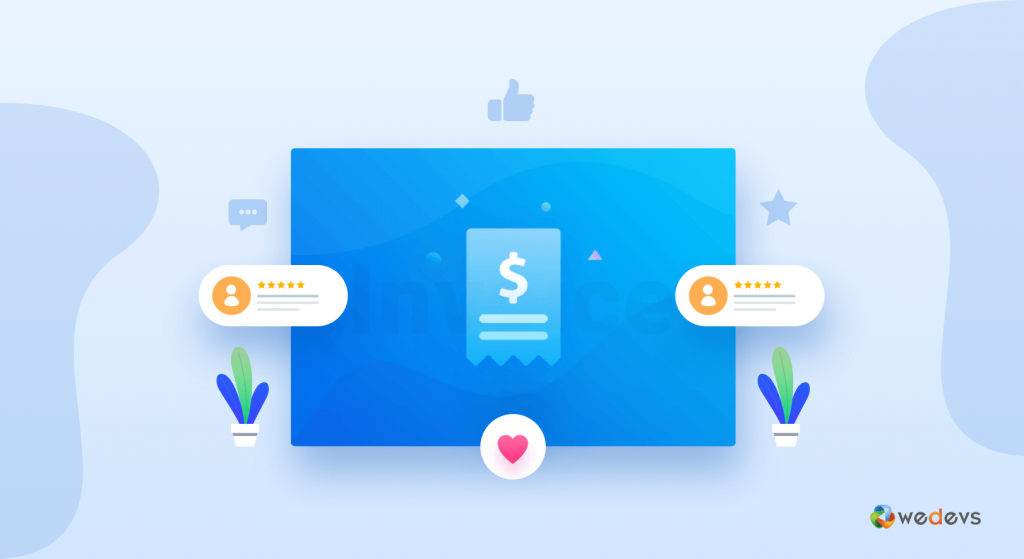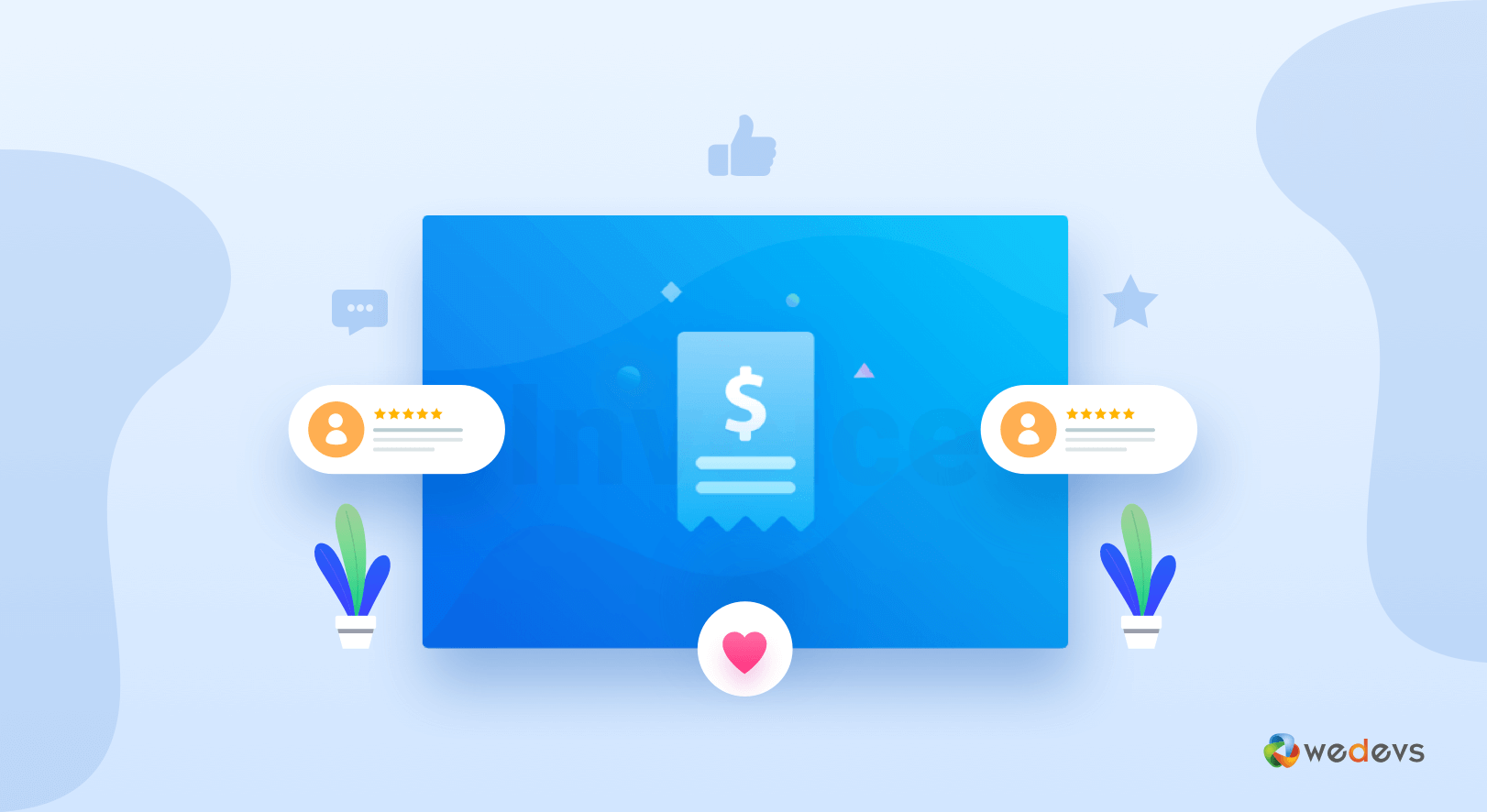 As there are several payment gateways available online, you can choose any of them for your online business. However, make sure you have chosen a payment that comes with "must-have features" to ensure a hassle-free experience for your customers.
We have prepared a checklist to let you know what are the must-have features for an online payment gateway. Let's check it out before finally going for a payment gateway.
1. Recurring Billing
Recurring billing allows retailers to set up an automatic billing cycle for their customers, making it an absolute necessity for companies with monthly payment plans.
Moreover, non-profits have found utility in recurring billing, as this functionality enables organizations to collect funds from regular contributors effortlessly.
2. Merchant Account
What is a merchant account? It's used when customers make an online payment through a payment gateway; the money is temporarily transferred to a separate retailer account. This is different from the actual bank account.
The cash stored in a merchant account has to wait until it gets approved by the customer's processing bank. After approval, the money is transferred to the bank account.
Even though it seems to be an extra task, merchant accounts provide an extra layer of security and funds management for both sellers and buyers. As an alternative, some payment gateways do not require a merchant account and transfer money directly to the seller's account. In such cases, payment gateways can charge a higher processing fee.

3. Types of Cards Allowed
The most commonly used credit cards are Visa, MasterCard, and Amex. All of these card types are accepted by most payment gateways. However, if your customers usually pay you using other card types, such as a debit card or a Diners Club card, you need to make sure that your payment gateways support that card.
4. Multiple Currency Support
If you do business internationally, you need to make sure that your payment gateway can handle payments in different currencies and from different countries. It is of utmost importance to let your customers pay in their currency. It gives your local customers more freedom to make transactions from your online business.
5. 24×7 Customer Support
Several payment gateway services limit their support to tickets or emails. In this situation, users need to follow manual instructions to fix a problem.
If the website owners feel more comfortable talking to a person instead of sending emails, check whether the provider offers live technical support, at least within standard working hours so that they can quickly resolve any technical problems.
How to Setup PayPal Payment Gateway for Subscription Website (5 Steps)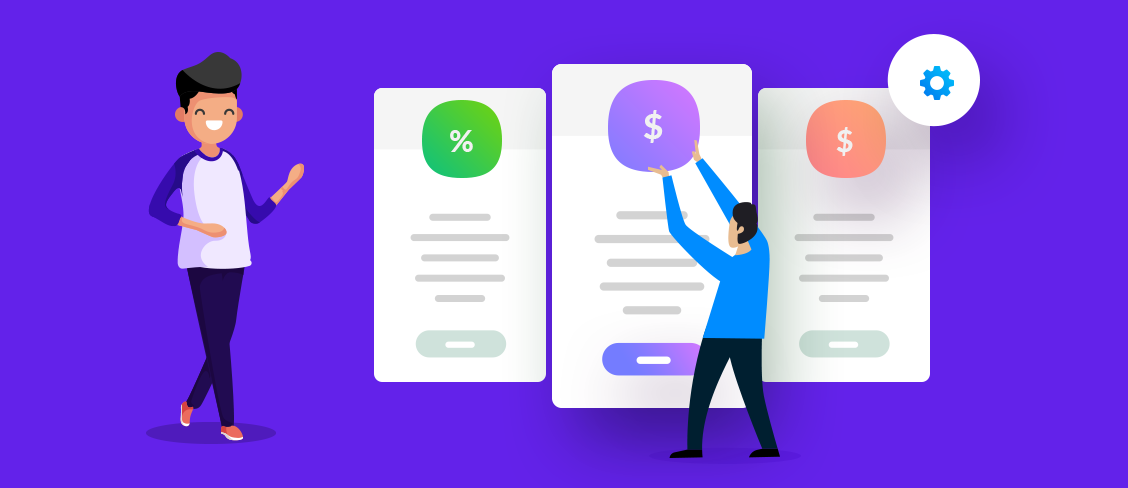 If you're looking for a popular international payment solution, you can hardly go wrong with PayPal. Most store visitors have probably heard of PayPal or are already using it. As a well-respected brand, it's recognized and accepted almost everywhere. It means your customers will also find it easy to use.
This is why we have chosen PayPal to show you how to set up a payment gateway for your subscription website. Also, you'll find some more reasons to use PayPal on your site, like,
PayPal is a trusted payment gateway as already around millions of merchants chose this for their business
It's available in 200 markets in the world, and you can receive more than 100 currencies
PayPal keeps everything smooth from opening an account to receiving money- nothing's complicated
No monthly or yearly cost
It's safe and comfortable to get started
Enough documentation and tutorials to understand more deeply
Before showing you how to set up PayPal on your site, let's assume you are using WP User Frontend plugin with our subscription or membership website. If you're planning to build a new membership, this guide would an easy place to start- How to Create a WordPress Membership Site and Make Money.
It requires only 5 steps to configure your PayPal payment gateway on your membership website-
Step1: Enable PayPal Payment Gateway
Step2: Create PayPal Credential
Step3: Create a Subscription Pack
Step4: Check Subscription Packs on Frontend
Step5: Check the Transaction Details
Let's get into the details-
Step 1: Enable PayPal Payment Gateway
To configure PayPal payment gateway, navigate to WP-Admin > WP User Frontend > Settings > Payment. These enable the PayPal Payment Gateway.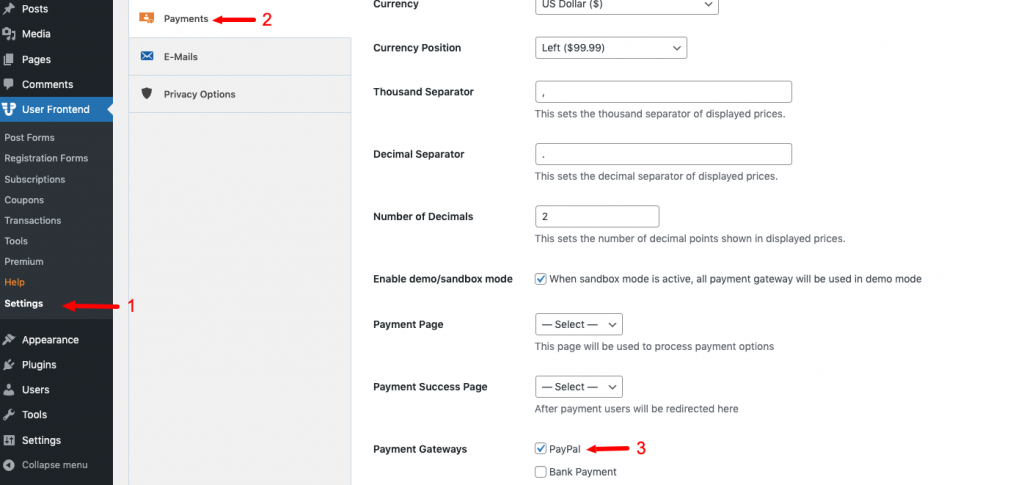 Next, scroll down, and there you need to insert your PayPal Account Credentials.
Insert PayPal Email
Give the instruction of using PayPal
PayPal API username
API password
And API signature

Step 2: Create PayPal Credential
To create PayPal credential, go to PayPal website.
Sign-up for your account or login if you already have an account.

After logging-in to your account, click on the Generate Sandbox Access Token.
Note: We are using a PayPal developer/sandbox account. But for your site, remember to collect credentials from your PayPal live site.

Now select a Sandbox developer account from the drop-down list and click on the Generate Credential button.

Here you'll find all the essential credentials that you need to complete your WP User Frontend Payment settings.

To use your API access for testing purpose, click on the Accounts option.
Now click on the 3 dots- follow the below screenshot if you have any confusion.

Here, you find the credit card information- copy and paste it whenever you need it.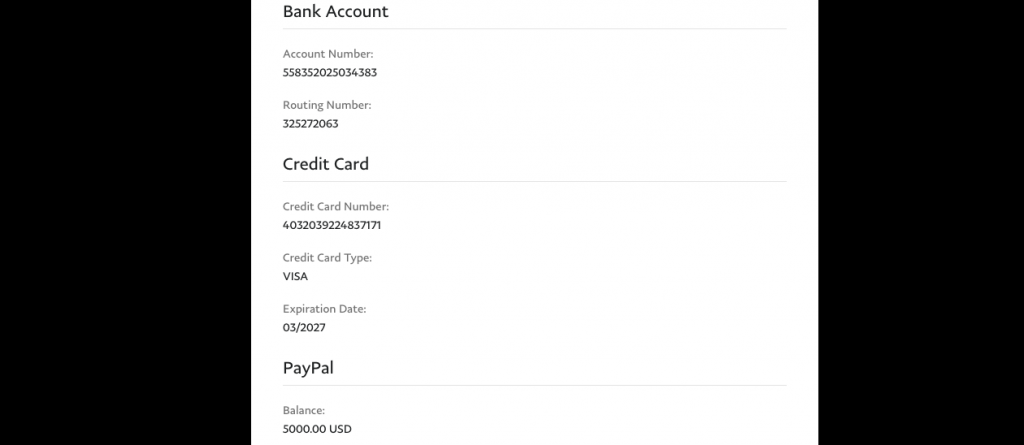 Step 3: Create a Subscription Pack
You can avoid this step if you already have a ready subscription pack. Otherwise, follow the below steps to know how PayPal works with your subscription pack.
To create a subscription pack, navigate to WP-Admin > User Frontend > Subscription > Add Subscription.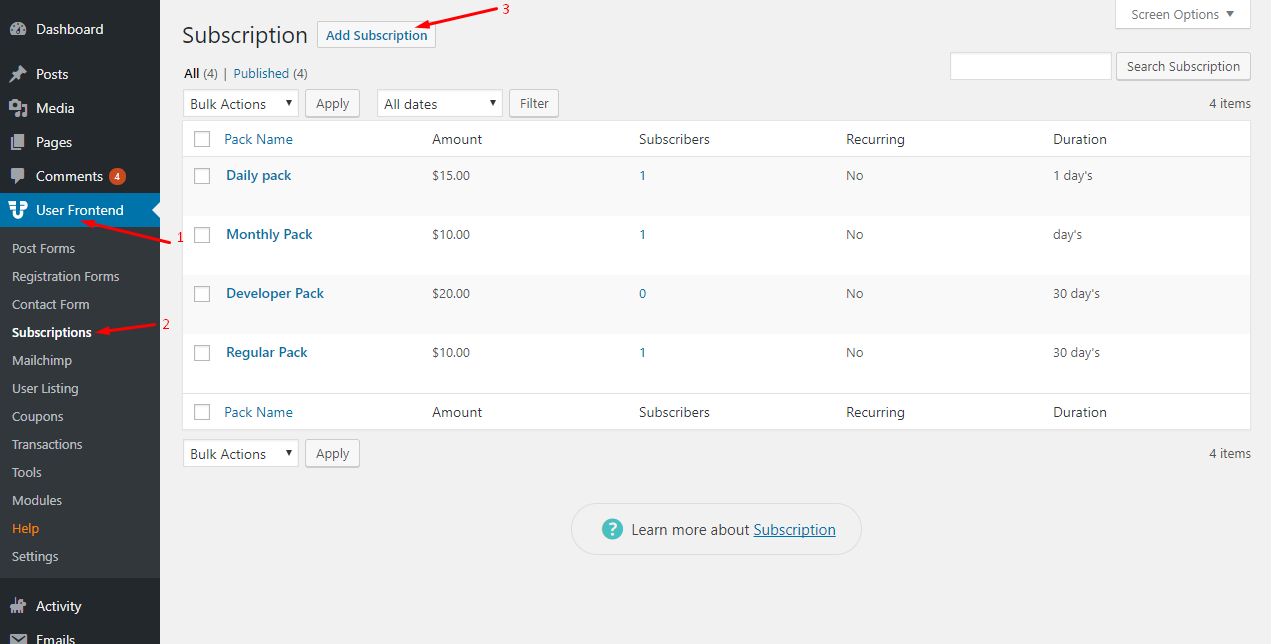 Enter your subscription name and pack description.
Include the billing amount and the validity of the pack. You can choose day, week, month or year in case of expiry.
WP User Frontend offers you recurring payment while creating a Subscription pack. Enable this option if you want to set recurring payment for this pack. It will provide you some new options for the recurring payment.
Note: Recurring payment is only available on WP User Frontend Premium version.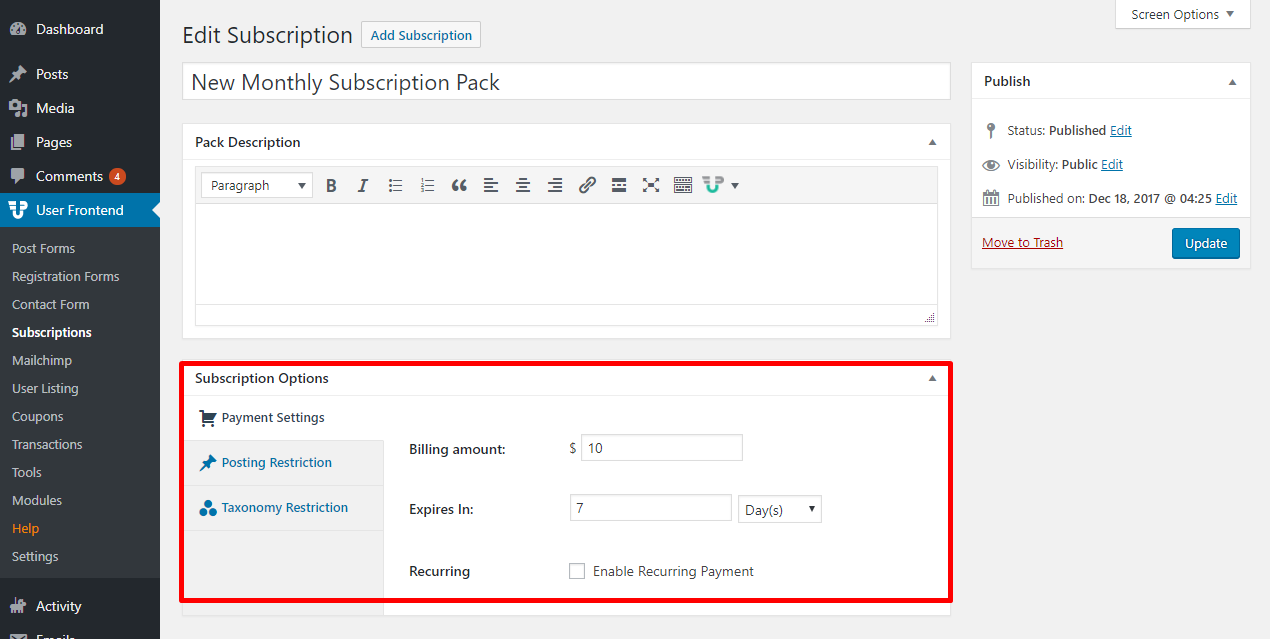 You can enable post expiration if you want to expire post after a certain amount of time. To do so check the Enable Post Expiration box.
Also, you can decide how many posts a user can set as featured.
But remember, the feature post will depend on your website theme and design.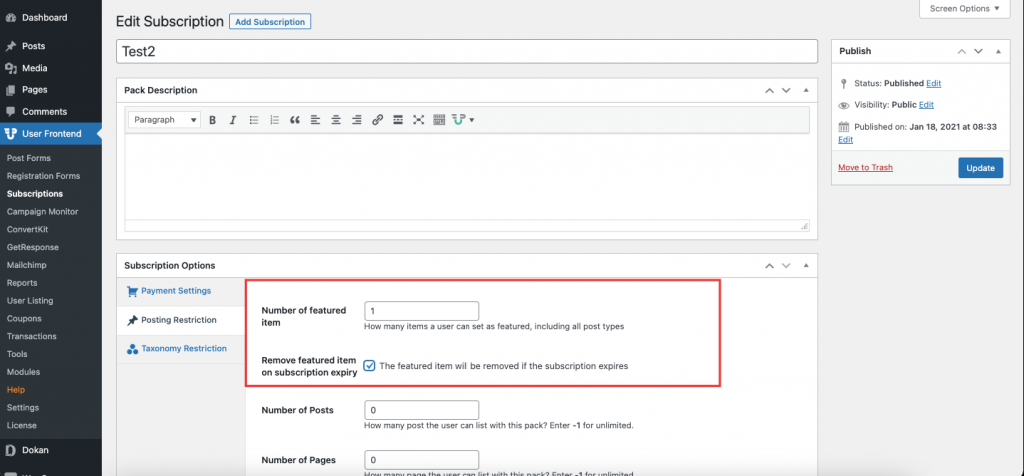 Finally, click on the publish button to create the subscription pack.
Step 4: Check Subscription Packs on Frontend
To view the created subscription packs on frontend, visit the Subscription page.
Next up, click on the Buy Now button to purchase the subscription.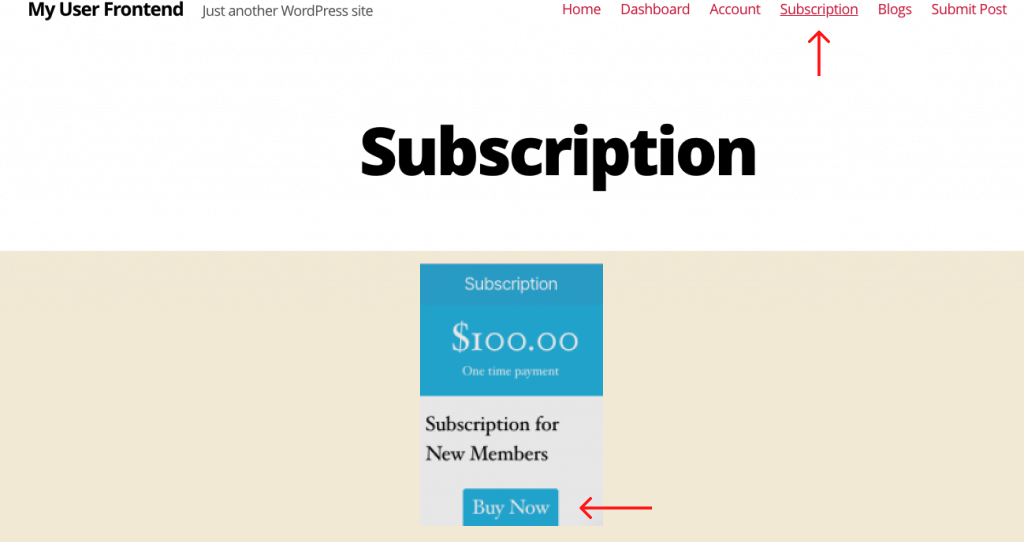 After that, you'll get the payment options. Select PayPal and hit the Proceed button to complete the payment.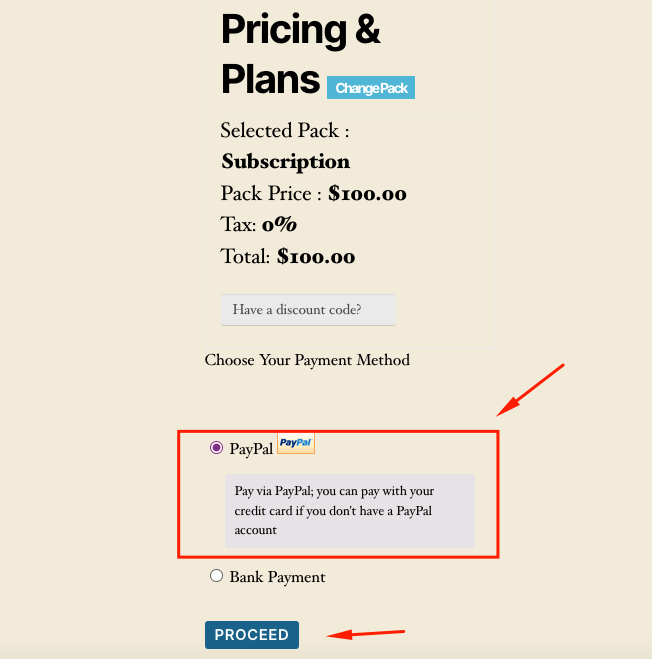 Next, you'll need to insert your PayPal Account to complete the purchase.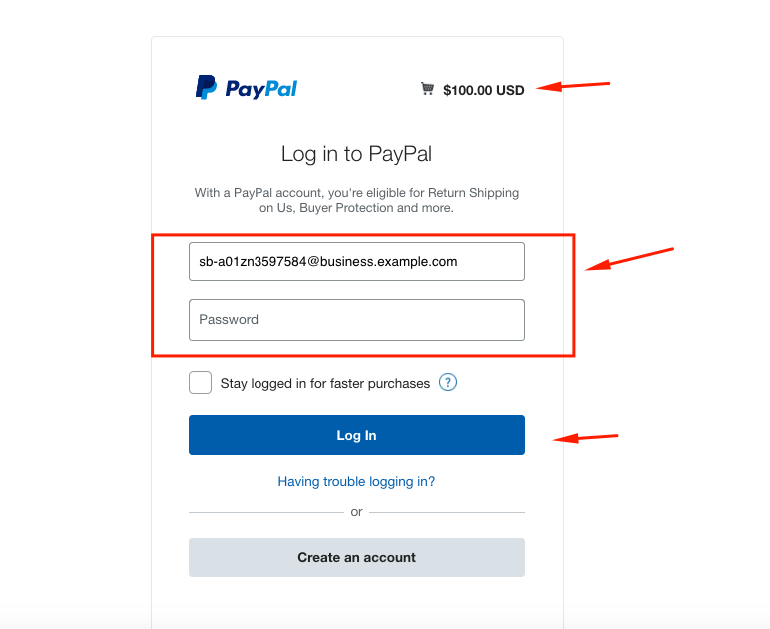 Once you're done with that, you can see the final message that says – you've successfully purchased the $100 USD subscription.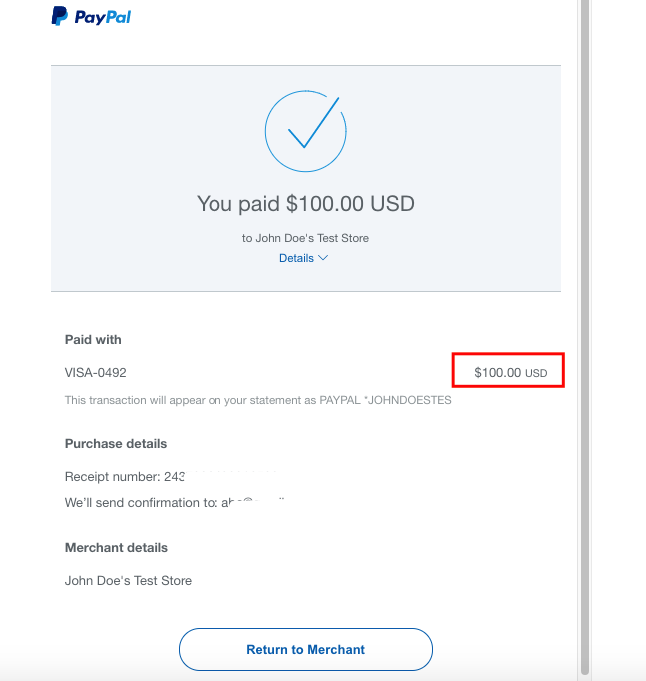 Step 5: Check the Transaction Details
Now navigate to the Admin area and click on the WP User Frontend > Transaction > Pending.

As you can see the new transactions are pending and waiting for your approval.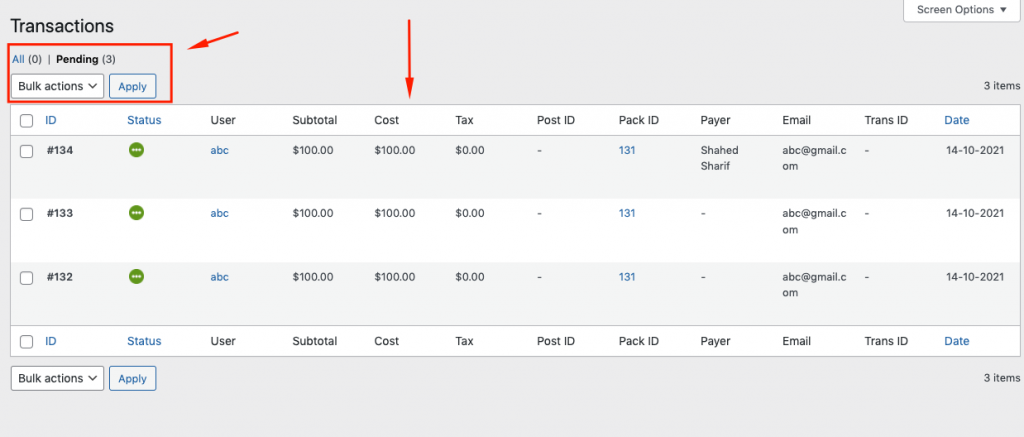 You can accept or reject the request from here.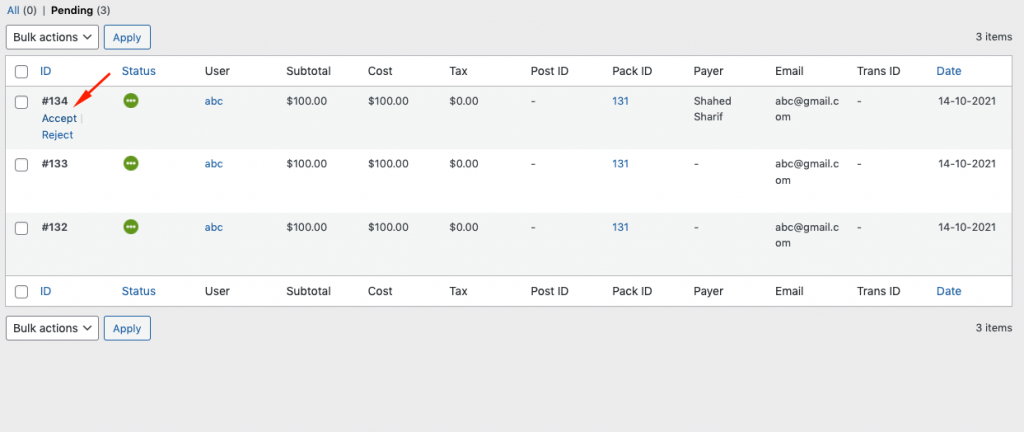 The selected transaction will be marked as Done.

That's how you can configure and use the PayPal payment gateway on your subscription website.
Ensure A Secured Transaction with The Best Payment Gateway for Subscription
Creating and managing a membership or subscription website has now become even easier with WP User Frontend. An online payment gateway like PayPal makes it fun to receive payment at any time and anywhere around the world.
As PayPal is one of the most popular payment gateways and accepts payment of more than 100 currencies, using PayPal on your site would be the most convenient way to collect payments from your customers.
Follow this above step-by-step tutorial to set up and use PayPal on your site. You can let us know through the comment box below if you face any complexity while configuring PayPal on your site. We would love to help you out.