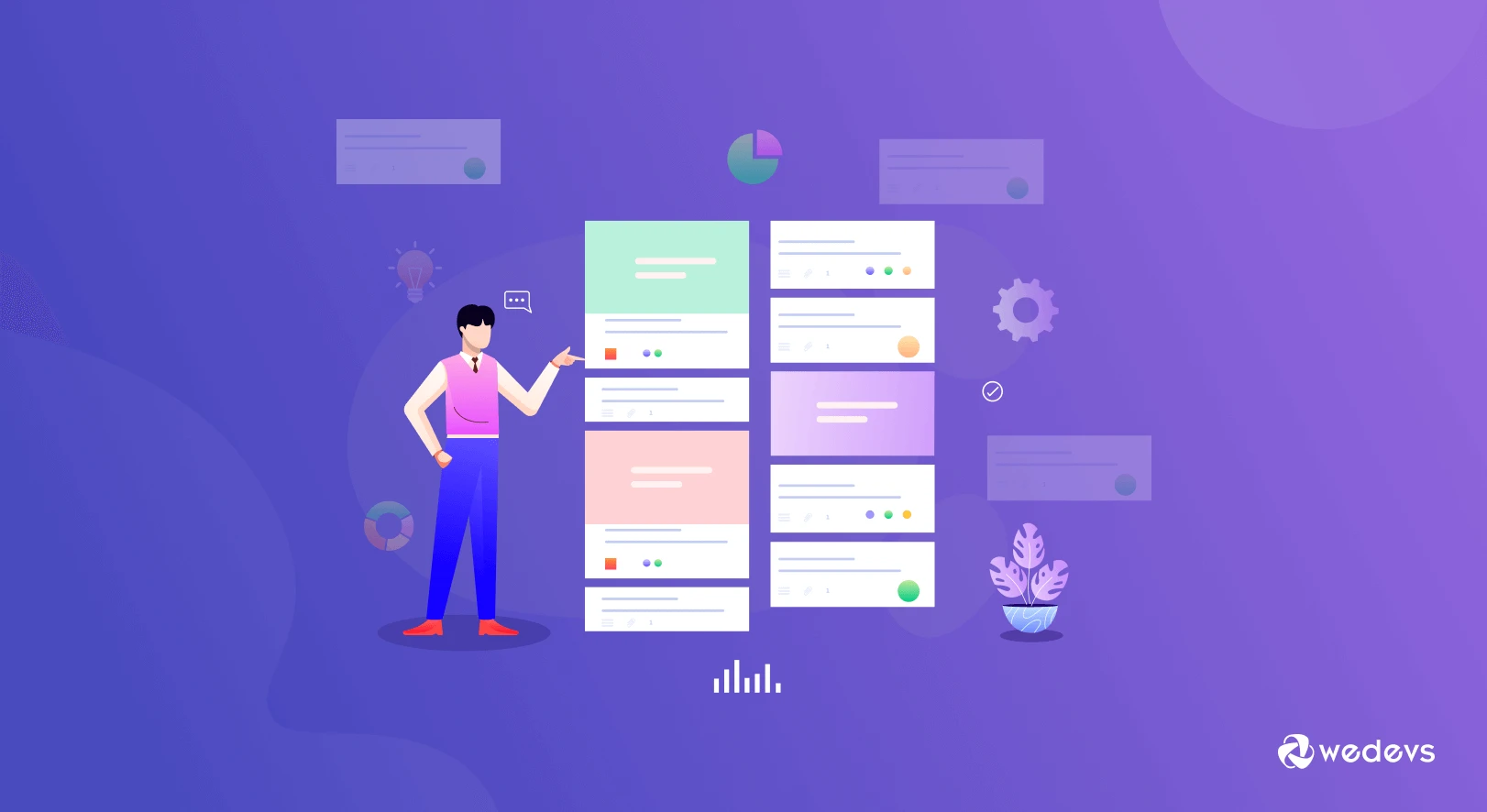 11 Best Ways to Boost Your Project Management Efficiency with an Automated Task Manager (Expert Tips and Tool)
As a project manager, your skill and efficiency can go further and beyond. There isn't any limit. So, it's a smart step to adopt a set of processes that can enhance your project management efficiency constantly. If you follow them, practice regularly, and evolve, surely you can improve a lot with time.
In modern business, project managers become smarter and grow their capabilities with automation. So, it is also an integral part of that process we are talking about. Saving money, time, and effort is what makes you more room for innovation, and automation would give you that so easily.
In the following blog, we are going to discuss the whole thing and will show you how to increase your efficiency as a project manager with smart task management and a strategic process. Keep reading.
Why You Need to Be More Efficient in Your Project Management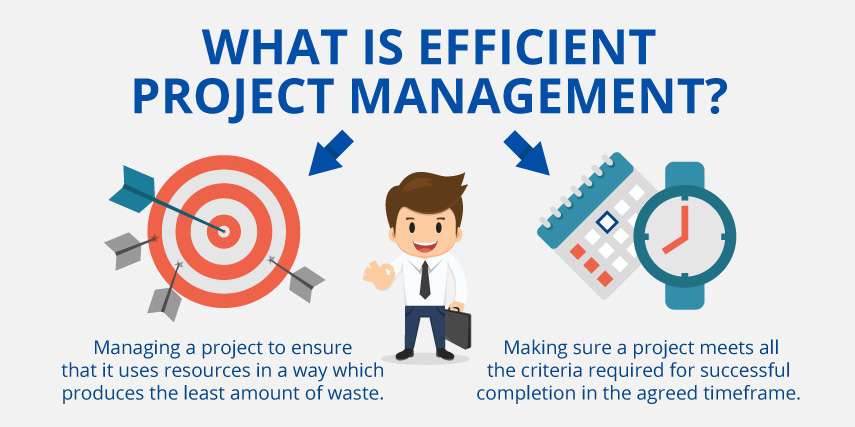 Efficiency in project management is a quality you can achieve gradually. Something that makes you a dynamic project manager who can use the available resources and times with exact estimation, solve problems, and nd make a project a success. Efficiency also brings you the capability of adaptiveness, openness, and popularity amongst your stakeholders.
The concepts of efficiency and effectiveness are commonly used when evaluating different processes. Project-based organizations are often struggling with the balance between time, cost and quality, they are interested in doing this as efficient and effective as possible.

Erik Sundqvist, Science Direct
From planning, budgeting, and executing – a project manager need to go through a long and tedious process. And risks are almost a certainty. Managing your people, distributing tasks, and then accomplishing goals demands a heavy mental and physical effort. So, what could be your saving grace?
Indeed, it's your efficiency. If you can utilize all the available resources with the right potential, you can succeed. Hence, how to do it? This is where your job demand to go through a handful of steps.
11 Proven Steps to Improve Your Project Management Efficiency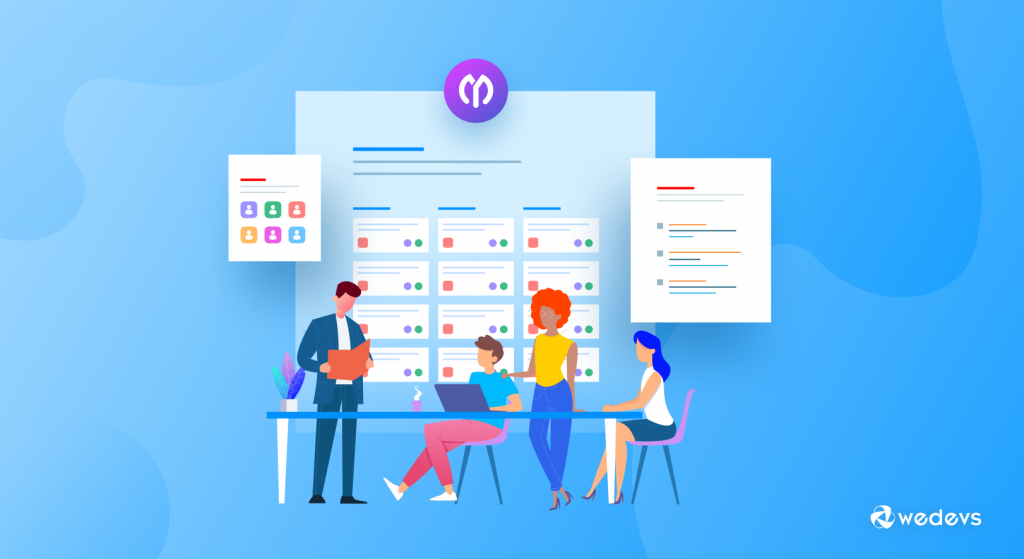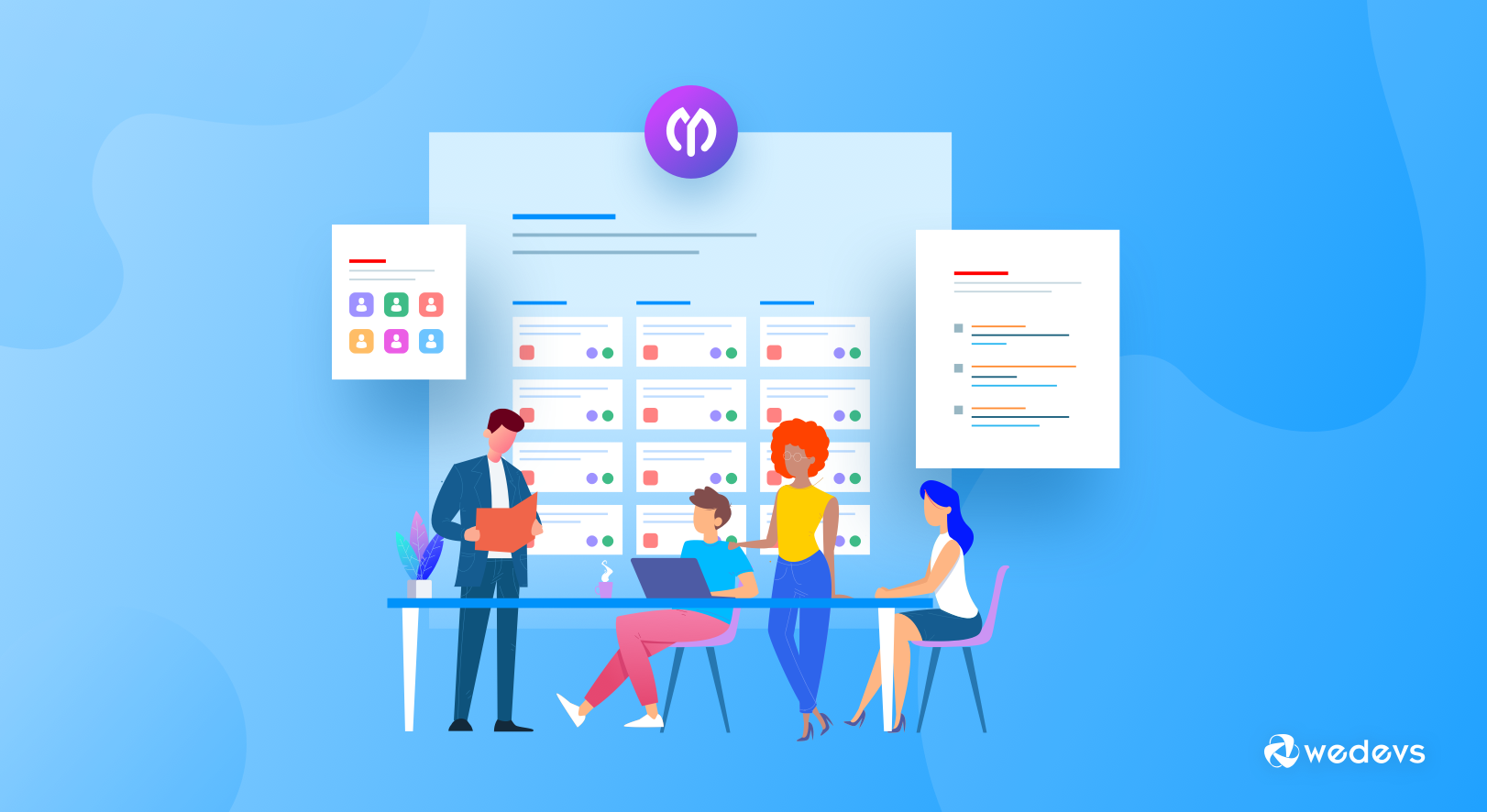 The list of Efficiency measures is never-ending. You can innovate a new way, well, maybe every week. But the crucial matter is which ones are the best and expert feels that they really work.
Below, we've sorted a handful of proven best practices to boost your project management skills, nonetheless. Check them out –
Focus on Planning
Create a Knowledge Base
Establish a Simultaneous Communication Process
Managing and Budgeting Project Time
Risk Management Strategy
Make All the Project Data Accessible
Tracking the Process
Reward the Performing Team Member
Get the Right Tools Aligned
Open for Feedback and Suggestions
Never Settle & Do Continuous Improvements
Let's explore in detail and find out how these ways will help project managers boost their Project Management Efficiency–
1. Focus on Planning
Planning is the pillar of all your project managing activities. If you have a neat plan, and a backup one, you are safe to play the game. Also, it's the first step to ensure that you are up to some serious business.
To simply put, you need to do this thing to make an actionalble plan –
Defining the scope of your projects
Create a structure for work breakdown
Define and sequence the project activities
Make a wise estimation of budget, duration, and other resources
Keep a contingency plan ready
All of the above tasks would only turn your projects streamlined. When your skeleton is strong, the body must take a fine shape.
2. Create a Knowledge Base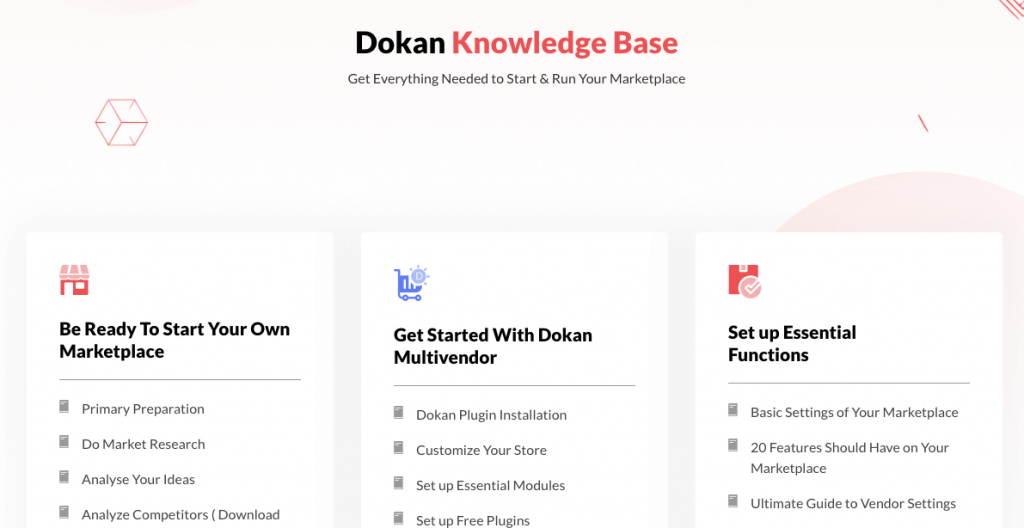 Creating a knowledge base is essential for your projects. Whenever you need information, a knowledge base can help you. Hence, a common scenario would be this – suppose, someone needs to know the sales number of the last quarter. You let him know. Then comes another person to ask for the same information. Won't you mind answering again?
A knowledge base is necessary for cross-sharing and for running a simultaneous flow of data throughout the organization. This will help not only the person inside your projects but also outsiders, and customers too.
3. Establish a Simultaneous Communication Process
Unless you have stable communication amongst the stakeholders, your project is at risk. Everyone attached to your project must ensure they are on the same page, and working for the same goal. However, many projects fail due to the lack of it. Evidently, "communication breakdown" causes 57% of project failures.
Well, how to establish a communication process that sticks? The first thing is choosing a format or board where all the information should keep and updating regularly.
The next phase is to set a communications goal. That means making another plan for what would you want to achieve through your communication process with the stakeholders of the project. After you have your communication format and goal, it's time to identify your stakeholders and choose a method you want to follow.
4. Managing and Budgeting Project Time
Besides the time and money you've spent, a project delay can cost you the most precious thing – your clients. So, proper budgeting and time management is a big issue you must solve. So, when you start managing a project, you need to mark the following checklist –
A good estimation of resources you are investing,
The people you choose as accomplices
Split that project into small fractions, assign the right people in right place
Set an estimated time to complete each tasks
Budgeting is a heavy load. So, what makes you efficient is to select the most suitable method according to your business.
5. Risk Management Strategy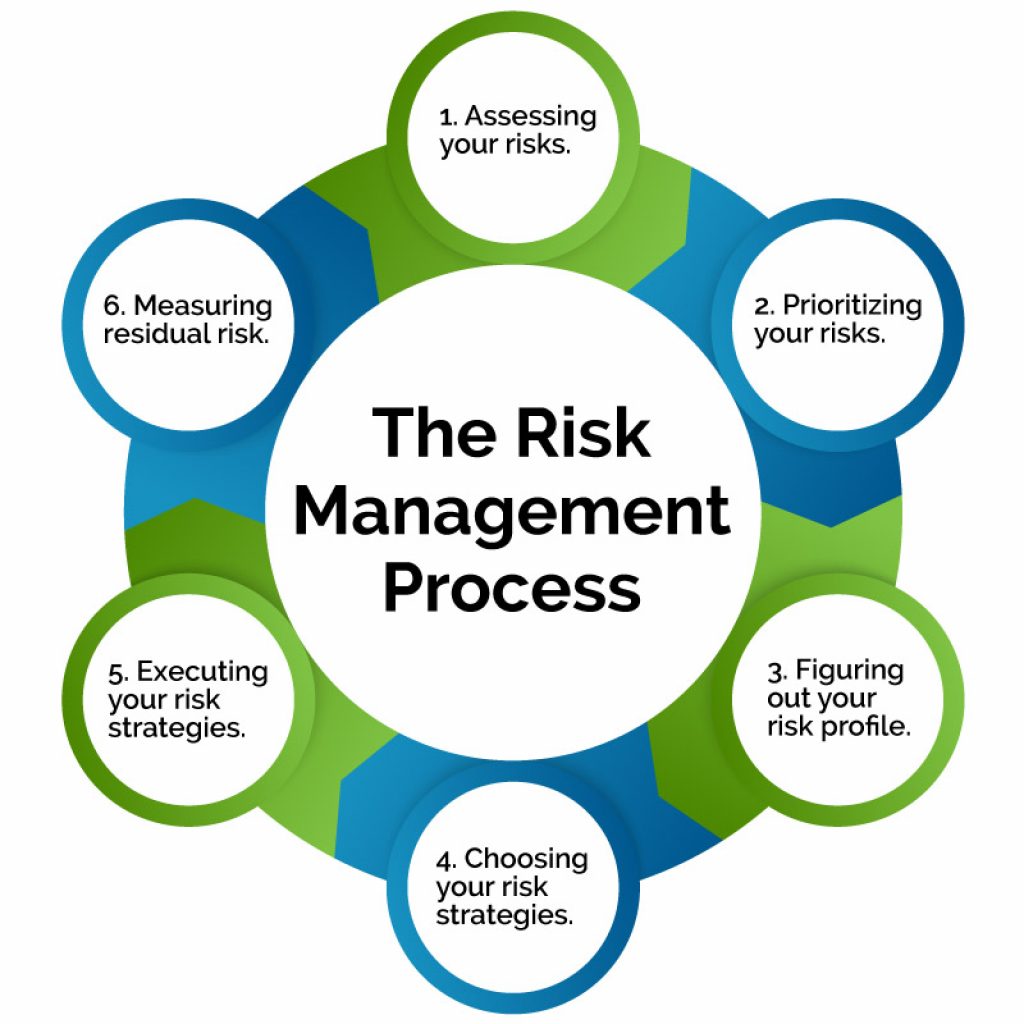 As a project manager, risks are obvious. Eventually, you should become a good risk manager to make your project successful. Risk management strategy is quite a smart arsenal to fight any impending situation. Modern-day marketers always consider the positive and negative risk management strategies while they are facing trouble.
There are three types of strategies experts found to solve risk management issues. They are – positive, negative, and contingent risk responses.
For example, if you go for a positive one, there are four steps in risk management. Exploit, share, enhance, and Accept. Exploitation means intentional risks to initiate possibilities. Sometimes, smart project managers seek partners and share the risk to materialized a possibility.
The contingent response comes for special occasions. Sometimes, your estimation may not get the exact results and take you to the brink of failure. Then, a contingent risk management response helps you to get out of the hardship.
6. Make All the Project Data Accessible
We've already mentioned the importance of a knowledge base. However, a successfully running project demands the highest order of accessibility amongst the project stakeholders.
A running project generates a lot of data sets and documents. Whenever someone needs something, he/she must have the way to take it without any prior hassle and with ease. It's also an integral part of the communication process big picture. Besides that, what you are doing, should be documented. In an accessible database, all of your project data need to be saved and traceable.
7. Tracking the Process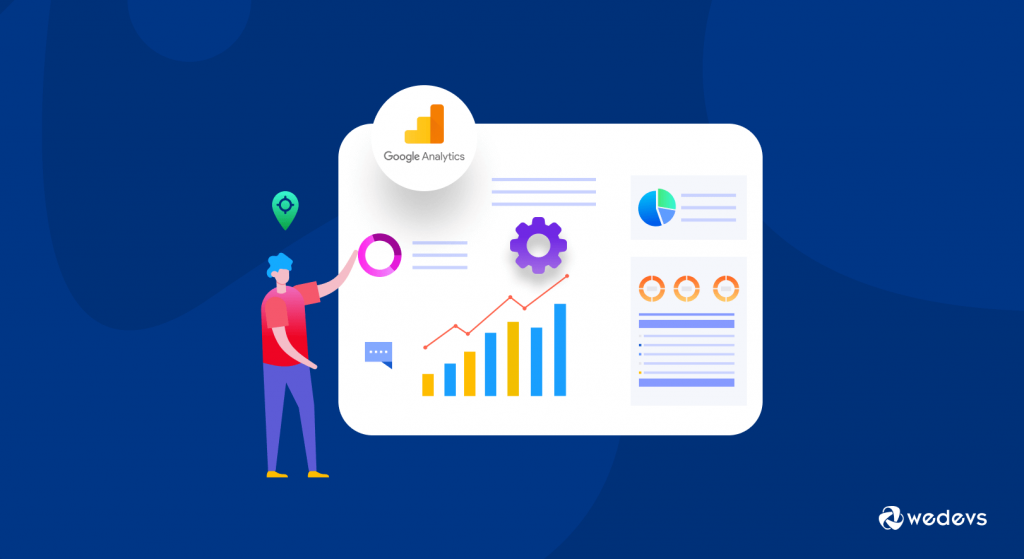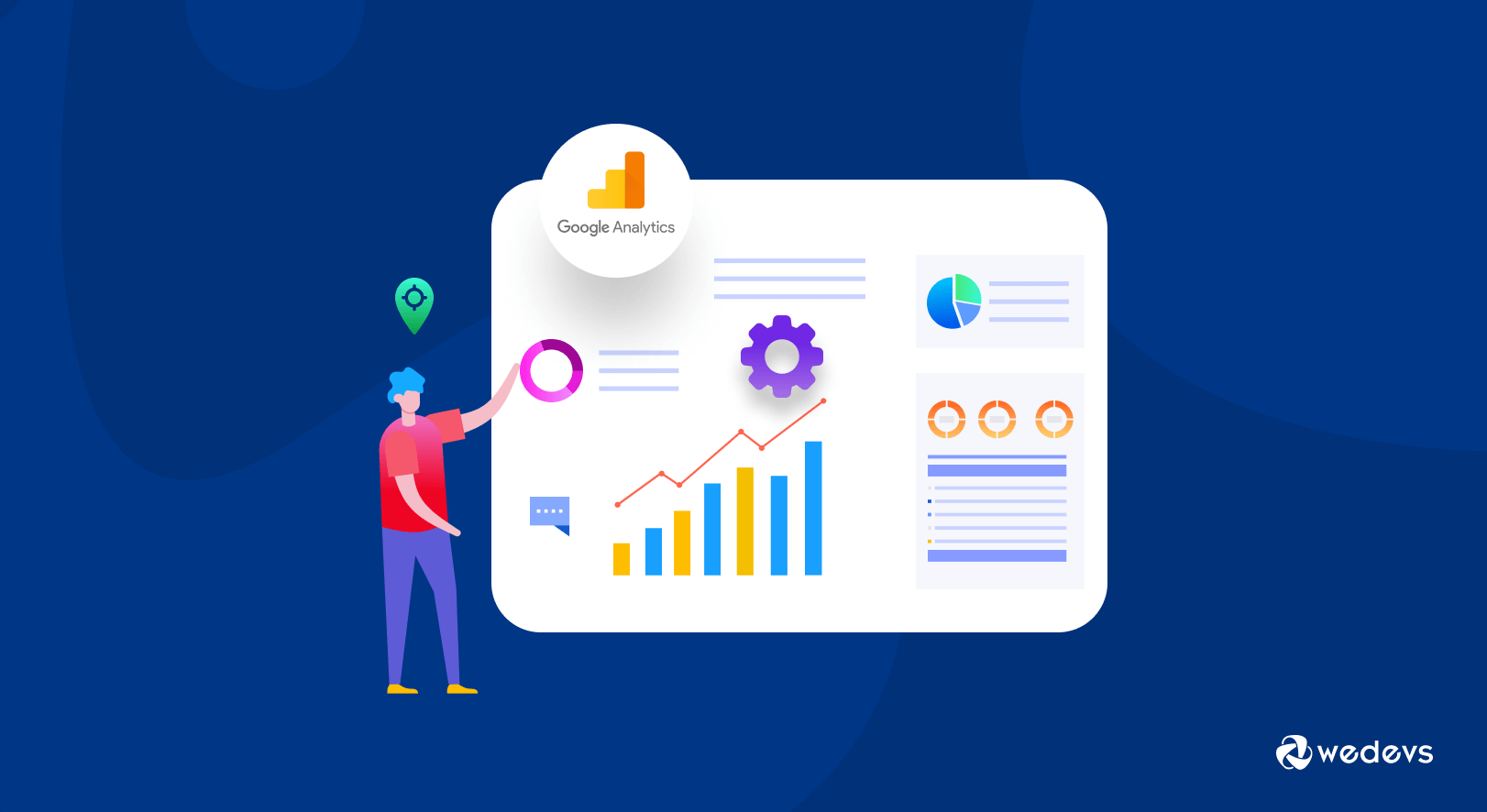 Tracking gives you a whole picture of the project. Some of the most crucial ones are –
How much you've done a task,
What's the improvement,
How many leagues do you need to go to
Which measures can improve your process more
As a smart project manager, your job is to find the best way to track your project management tasks efficiently. In this case, a project management software or automated task manager comes along with great advantages.
8. Reward the Performing Team Member
Not that all your team members are the same. They have different roles, domains, sense of responsibilities, and capabilities. Apart from these pre-determined qualities, people react differently while working on a project. You can't expect them all the perform in the same fashion all along. Therefore, you must assemble them to increase your success rate. In such cases, what could be the best way to enhance their inner power to work more closely and effectively?
Employee recognition is vital to 37% of employees. Teams scoring in the top 20% of engagement experience 59% fewer turnovers. Approximately 34% of US workers feel engaged.
One of the proven tips is that – reward people who are performing better. It's an age-old tradition to inspire others to perform in the same tempo or help them try to do so naturally, and not by force.
9. Get the Right Tools Aligned
Well, this is the tricky part. Automation is something most modern-day project managers want to believe in. But how many of them really doing so? Mckinsey reported, 31% of businesses have at least one fully automated function.
Hence, according to Farc Research, "professionals take 18 minutes on average to locate a document manually––20% to 40% of their time––and spend 50% of their time searching for information."
This means, adopting automation can save your effort and time, and gives you more time to focus on other matters to boost your project management efficiency.
As a result, a need for an automation tool is inevitable to grow your business process. But which one to choose, and how the right tool can up your game? We are going to show you this.

10. Open for Feedback and Suggestions
A good project manager is always open to opinions from his pupils. At least, there's nothing bad in listening to like-minded people, sharing thoughts, and suggestions, right?
What bad is the common story of a project manager who isn't open to new ideas and telling his people, "I know more than you, that's why I'm your manager."
Suppose, his name is Mr. Brooks. He never thought of the team members adding some value to the project or any impending issues. So whenever any problem took place, they don't really have much in their hand to solve the problem. And while his plan was failing, the man was so stubborn to accept any new suggestions but blame the team members.
The project was going nowhere. And, things started falling apart. Despite being a capable person with good domain knowledge, Mr. Brook failed to accomplish his goal.
One lesson is clear here: as a project manager, you must value each of your team members. Keep yourself open to new ideas, and discussions. Because everyone has something to put in a project while they are working on it.
You may also like to read: A Comprehensive Guide to Waterfall Methodology in Project Management!
11. Never Settle and Do Continuous Improvements
Life as a project manager is a journey that promotes innovation each day. So, if you get success by following a set of best practices and rules, don't think the next time or next project would also follow suit. It's a world that is changing continuously, so should you. Your game is adaptable and being dynamic can take you to leadership positions.
Utilize an Automated Task Manager to Boost Your Project management Skills
Automation brings innovation and speed to your workforce. Therefore, all the efficiency measures we've discussed throughout the blog can be easily accomplishable if you have anautomated task manager on your sleeve.
From planning to tracking your process, distributing tasks to time budgeting or follow-up, you get everything from such tools. For example, if you have an automated task manager like WP Project Manager, you can simply streamline all of your project tasks and increase project management efficiency.
Some of the core features you can rely on are –
Resource and planning assistance
Smart tracking of your multiple projects
You can set deadlines and reminder/ notification system to meet them
Efficient time tracking option
Team collaboration through Kanban, task lists, Gantt Chart, and Accessible file storage option
Report and analytics
WP Project Manager is a full-fledged open-source management tool that can automate your teams and projects to the fullest.
Final Words on Project Management Efficiency
Project management is a strategic task. It needs no rush rather it demands a step by step measures to reach the goal. If you want to be a smart one, your core weapon should be your efficiency as a man manager and adaptability to technology.
Besides, the above steps we've mentioned, you can always add up to changes and innovate the newest efficiency measures. So, which part of your current project management needs a renovation? Tell us in the comments section.