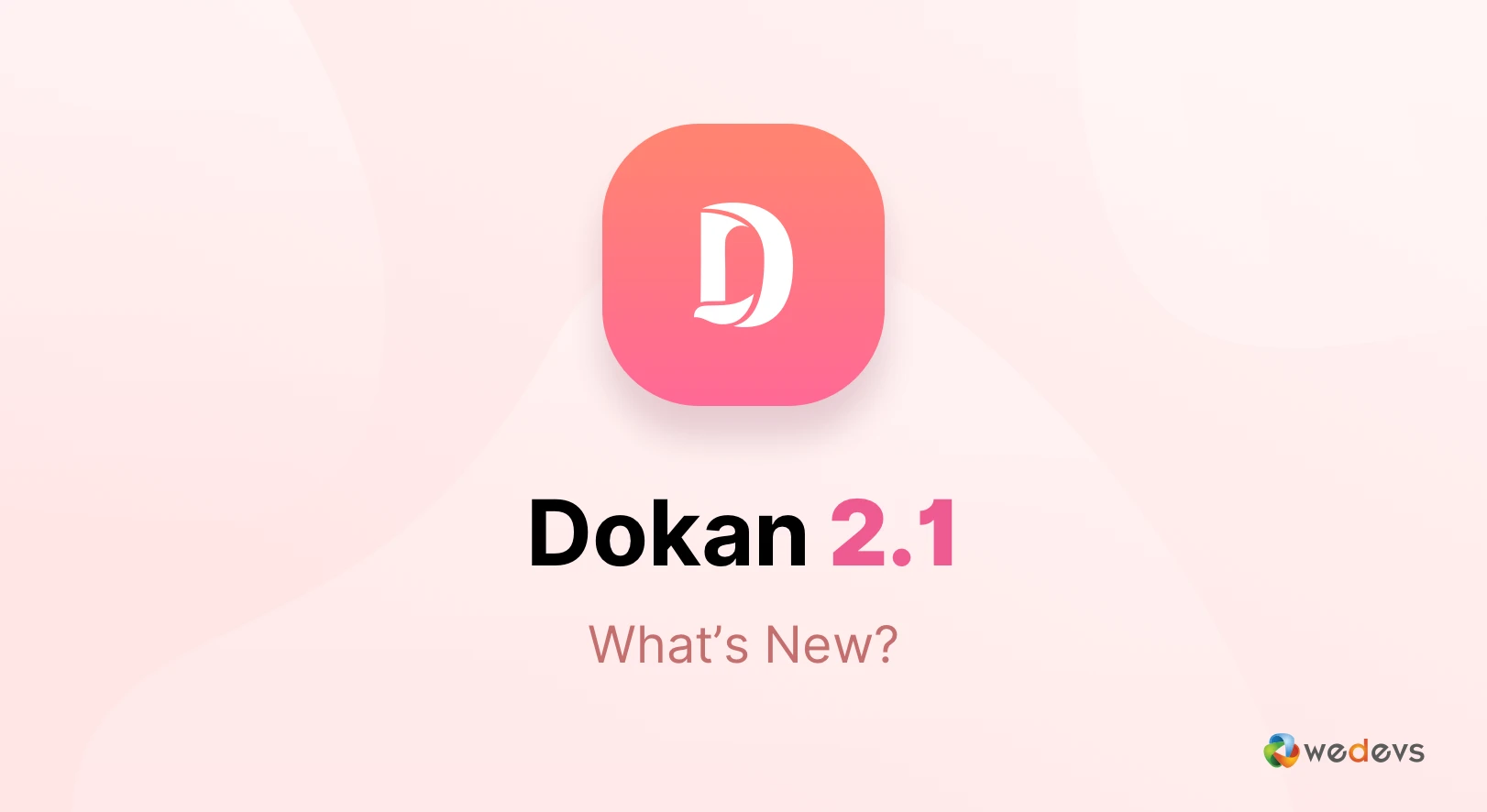 Dokan multi-vendor e-commerce plugin is receiving a plethora of new features! In past few updates, we have been adding tons of new and useful features to make Dokan more powerful than ever.
For most users, the addition of new user can go unnoticed as the list of new features is only available in the changelog, which many people might not open to read. If you're one of the many users who haven't noticed the big changes Dokan has been getting recently, this post is for you!
Take a quick look over some of the greatest recent additions to Dokan's core features that will make your Dokan-powered e-commerce store more powerful, useful, and controllable.
Seller Announcement Feature
Now you can provide notice to your sellers. Like your site is going offline or you have made a discount coupon which will be applied to cart or you have made changed to your terms of service. It can be anything you just need to notify the sellers, write it and the sellers will see on their dashboard.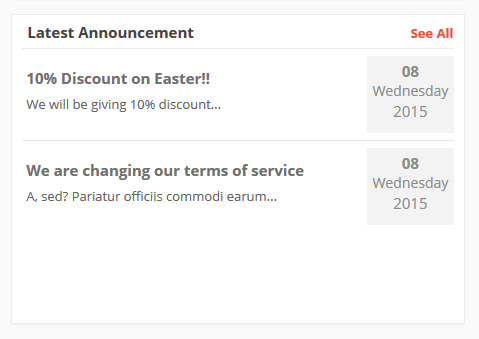 To know more about how to use this feature, please read this post: How to create an announcement for the sellers.
Seller Profile Completeness
Wouldn't it feel odd of some of your sellers didn't take the time to fill up their profile information, upload banner to their store and add a profile picture or contact information? Now introducing seller profile completeness feature, a progress mark showing you exactly how much they have completed their profile. This will prompt your sellers to go back to their dashboard settings page and add more information to their profile.

With this Seller Profile Completeness, you can encourage and remind your sellers to complete their profile picture. Result? The customers to your Dokan-powered site will have a much richer experience with detailed information and store pages no matter which one they visit.
Product Listing and Search Field in Seller Dashboard
A search field and product listing features have been added to the Products page of Seller Dashboard. This makes it incredibly fast and easy for sellers to search for products they have added. Previously, it took a bit of work to find the exact type of product they needed to edit or update.

Now with the product listing filters, they can simply set the parameters for their search and in no time they'll be able to look up the products they want to make changes to. Your sellers will love to have this feature on their dashboard!
Shipping Processing Time for Individual Product
A standard processing time for all types of product isn't very realistic, is it? At weDevs, we think about what's realistic and how we can make it better for you. That's why we have added the option to have different, per-product shipping processing time for you and your sellers.
What this means is your sellers will now be able to add shipping processing time for individual products when they add it. This way, the customers to your site will have a better idea of how much shipping time each product may take instead of making a rough estimate based on your standard, one-time-fits-all shipping processing time!
Seller Total Earning View on Seller Dashboard

How much has the seller earned from your e-commerce store? Well, you don't have to answer that. Your sellers can now navigate to their seller dashboard where the answer lies! Now with Dokan's latest version, all sellers can see their total earning amount in their seller dashboard. No more wondering or emailing the site admin requesting information. It's all there as they need it.
No Shipping Tab for Downloadable Products
When you add a product and set it as downloadable, Dokan will automatically disable the Shipping tab because, let's be realistic again, you don't technically ship a downloadable product, do you?
Tax Option for Individual Sellers
Sellers can add or edit tax options from their seller dashboard. This allows for different tax based on seller and their location, allowing you to have sellers from different origins sell products on your Dokan-powered store.
Tag and Multiple Categories
Seller Dashboard now allows sellers to add their products to multiple categories. When categories are not enough, sellers can add tags to better manage their products and its type!
Flickr and Instagram in Store Page
Seller's stores have an area where they can link to their social media profiles. Now they can add links to their Flickr or Instagram accounts so that customers to their store page can browse their social media profiles to further see their products.
As you can see, there are many new features that have been recently added to the Dokan version. Some minor new features as well as tons of bug fixes are not even covered in this post. So make sure to update your Dokan plugin to version 2.1 to have access to all these features. For a complete list of new features, tweaks, and bug fixes, check out the changelog.txt file in your Dokan plugin folder.
Additionally, since some of these features are seller-oriented, go ahead and notify your sellers of the updates that are now available on your Dokan-powered store. Notify them that they can have individual shipping options per product, tell them they can link to their Instagram and have some followers to their instagram brand.
In the end, your seller will thank you for all the amazing functionality which makes selling and shopping on your site a much richer experience.