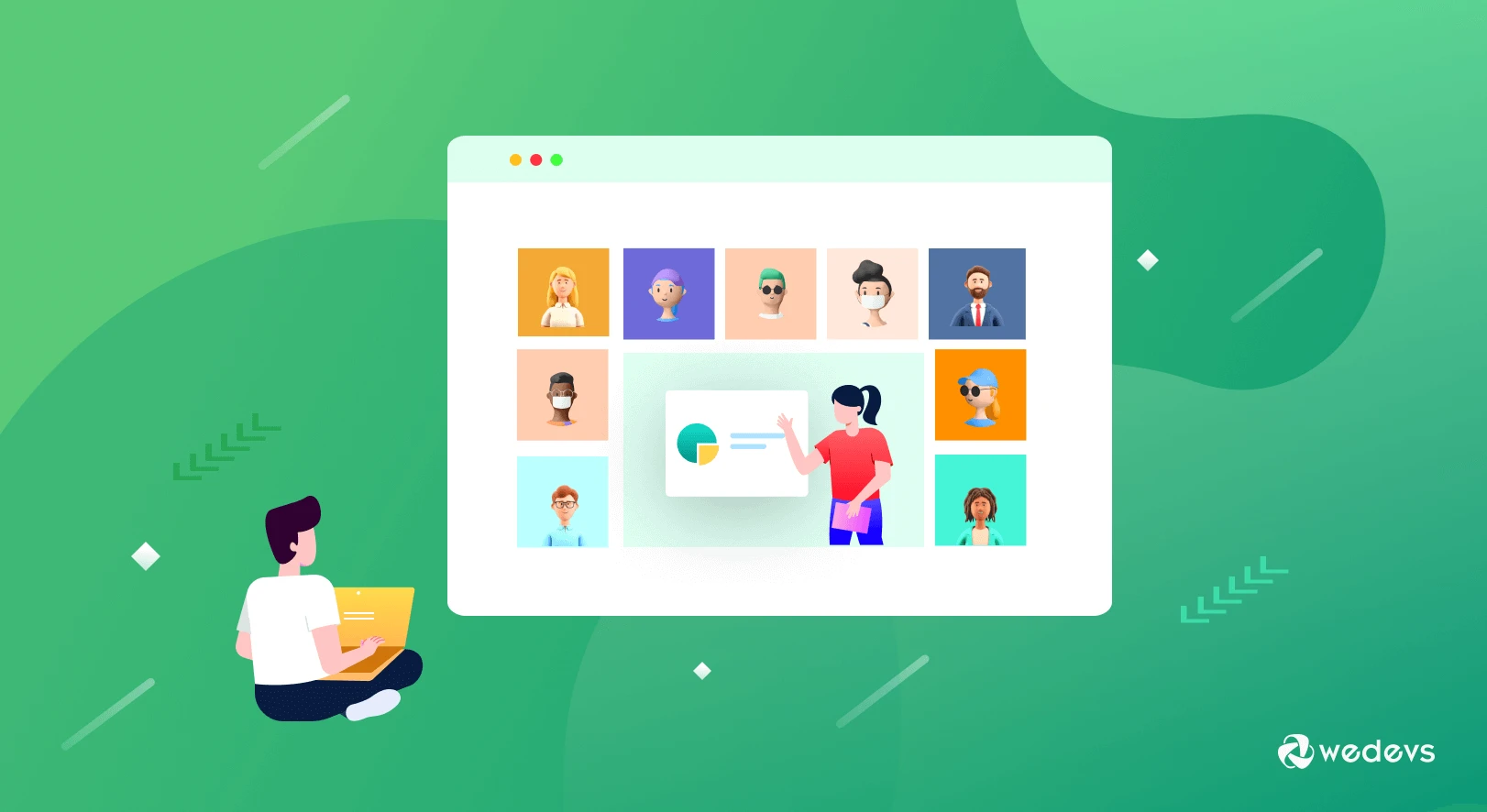 Scenario Based Learning: 5 Effective Tips to Improve Your Online Course Design
The online learning system isn't something new for us. Especially after the pandemic, it has become a necessity. The system has been evolving over time with new features and additions. And the latest addition to this system is "Scenario-Based" learning.
This learning system helps design your course with different scenarios to make it more engaging for your learners. Trainer all over the world takes this as an opportunity to teach people and earn money from home simultaneously.
If you don't know about scenario-based learning and its application yet, don't panic. Because today, in this blog, we are going to discuss it comprehensively for you. Also, we will share some proven tips to create your own scenario-based learning system for your learners. So without any further ado, let's get started!
What is Scenario Based Learning
Scenario-based learning is getting popular nowadays. It's a way of teaching or practicing a skill using virtual, interactive, and problem-based contexts.
In the process, you as a learner must apply your prior experience, subject knowledge, critical thinking, and problem-solving skills in a risk-free and close-to real-world environment.
Close to real-world means, you'll get an imaginary scenario that makes you feel you're solving it in your real life. This allows you to acquire the necessary skills needed to deal with similar problems at work.
When Should You Use Scenario-Based Learning to Get Best Results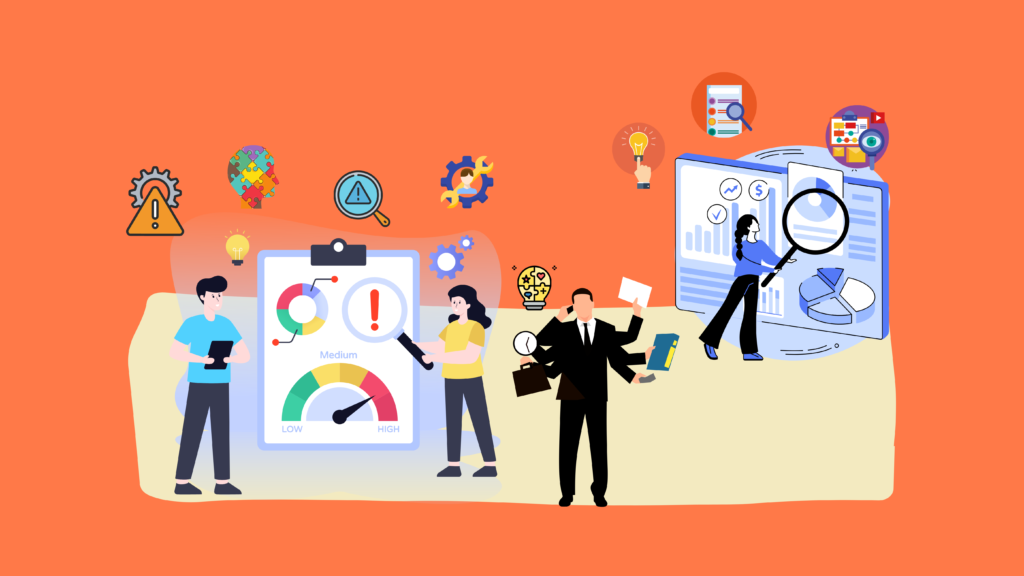 Now you know what scenario-based learning is and why it's important for you. But the question is when you should use this method. In this segment, we are going to find out about some such situations.
Learner Needs Motivation: Your learner may run out of motivation as the usual learning system can't help him much. In this case, a well-designed scenario plays on their natural curiosity and that human tendency to want to know what happens next and where the story goes. A good scenario also encourages him to finish the course with some challenges to achieve.
The Core Content is Complex: Your learner can have a hard time learning complex content like computer languages, legal topics, compliance, and so on. It can also be hard for learners to envisage how this content relates to their everyday life. Opening with a story illustrating the relevance and why it matters is so much more effective than just stating the facts.
There Isn't a Single Right Answer: If we ask you what is answer of 2+2, there is only one answer- that is 4. However, there are some open topics that you can't conclude with a single answer. This is often the case with soft skills like leadership or negotiation.
You Need to Motivate Your Learners to Apply Their Learnings in Real-life: Sales skills, product knowledge, and customer service skills are good examples of this. A traditional exam system can't help you more to understand if your learners will be able to apply their learnings in their job field. Adding scenarios in this exam makes it a more challenging situation, giving you confidence that – if they perform well here – they'll perform well where it counts.
5 Tips to Create Effective Scenario-Based Learning System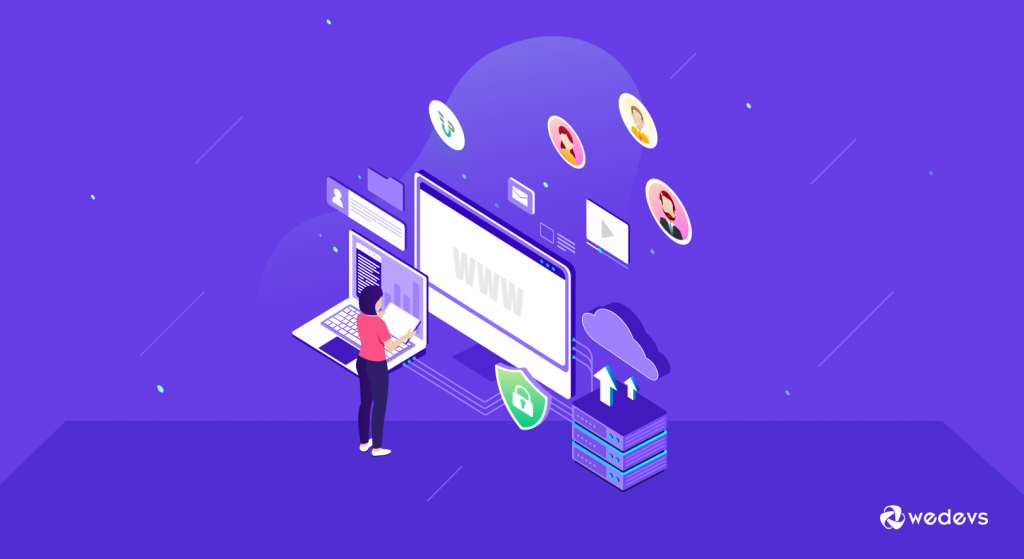 Creating a scenario-based learning system is a challenging job. Because if you can't place it properly, people won't find it helpful.
So, make sure you have followed the below 5 steps procedures to create a solid scenario-based learning system for your learners.
Identify Your Target Audience
Determine Your Learning Objectives
Choose the Scenario Structure
Write the Story
Give Learner Opportunity to Reflect
Now let's discuss each of the above-mentioned points and starts with the first one-
1. Identify Your Target Audience
This point seems familiar to you. It's normal. Because whatever you want to start, first, you need to know who is your target audience. If you failed to figure out whom you are targeting, you never reach their expectation.
Here your target audience is your learner. So, find out who are the learners. Also, you need to know the following facts-
Are they beginners who just starting out in their careers? Or, do they know a little about the industry? The answer to this question will help you determine their prior knowledge.
What do your learners expect from the course? Will they take your course to learn a new skill, or do they want to refresh their memories? Those who want a recap would appreciate scenarios that pan out quickly. And those who want to learn new skills from your courses would like to get long scenario-based courses to participate and make decisions.
What are their professional goals and aspirations? For instance, it is likely that a senior content writer aspires to be a content strategist someday. So he would expect your technical course to teach him to not only write content but also manage Google search console data and plan content for more traffic.
2. Determine Your Learning Objectives
After finding out your target audience, make a plan for what you want to offer them. And what benefits they will get after completing your course. That means you have to set goals for each of your courses.
This would provide pointers to create the scenarios that map to each outcome and also ensure that the learning journey will meet the expected gains.
Don't forget instructional design basics when creating a learning scenario. Ask: "Where do my learners need to end up at the end of the process?" Understand what the organization needs to accomplish with the entire blend, and identify how the scenario contributes to that goal.
3. Choose the Scenario Structure from Different Models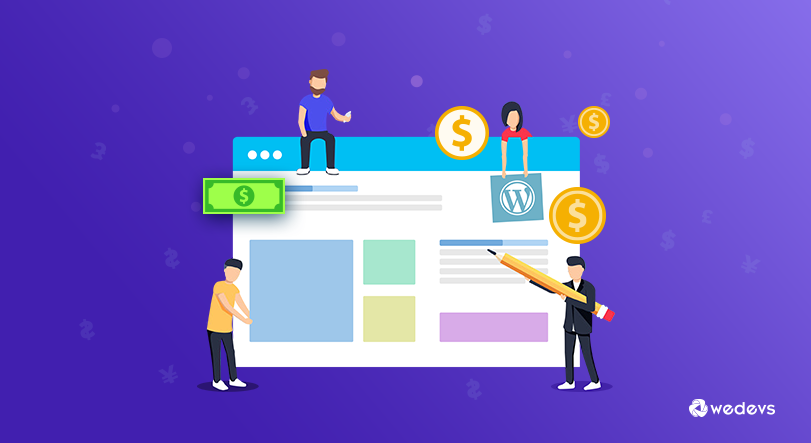 Now you know your target audience and learning objective. It's time to create a structure for your scenarios. There are mainly three types of structure in the scenario-based learning system.
Every type is suited for teaching a particular type of skill. You have to decide which type will facilitate the most effective way for your target audience. Let's find it out now!
Problem-based Model
These scenarios present learners with an open-ended problem to solve. For example, you can provide your teams with a data set containing the results of a marketing survey and ask the teams to create a marketing plan based on that data.
For instance, imagine you are creating a marketing plan for a new WordPress plugin, and the data set represents your potential market. Then ask them to figure out: What is your plan? How would you enter and create an impact in the market? This is an example of a problem-based scenario.
Predictive Model
These scenarios have learners speculating on the outcome of an event based on their knowledge, supplied details and content, and assumptions.
For example, perhaps you are trying to teach bank tellers how to identify fraud. Provide different scenarios and ask learners to predict what a computer hacker might do next. Keep track of answers on a whiteboard to support a meaningful debrief.
Play-based Model
These scenarios involve the use of games to work through a challenge. For example, for over five weeks participants work in a consistent team to learn how to create a strategy to sell their product to strategic buyers.
They work in a team to design a plan, create the proposal, make a sales presentation, and try to win the sale!​ In between the live sessions, they observe real sales presentations and research clients and use that information to support their approach and teach their team members real-live techniques.
4. Write an Engaging Story
Scenario-based learning relies heavily on narrative. If you fail to narrate it properly, people won't trust your course. Each of your scenarios needs to tell a unique story with characters, setting, plot, challenge, and resolution. For many designers, crafting the story at the heart of a scenario poses a challenge.
The best scenario stories feel authentic, relatable, and realistic to the learners. You should try to put them in the situations they will face on the job. When selecting timing for the scenario components, connect them to specific outcomes for the entire blend.
5. Give Learners Opportunity to Reflect
The value of scenarios lies not only in the process of completing the activity but also in the opportunity to reflect on the results and learn from mistakes. Learners need to have the opportunity to debrief on their experience.
What steps did they take in the scenario? What did missteps teach them? The instructional design team needs to ensure that learners meet the defined objective. If learners cannot reach the desired end goal, go back to the drawing board and tweak the scenario as needed.
Top 5 Inspirational Examples of Scenario-Based Learning System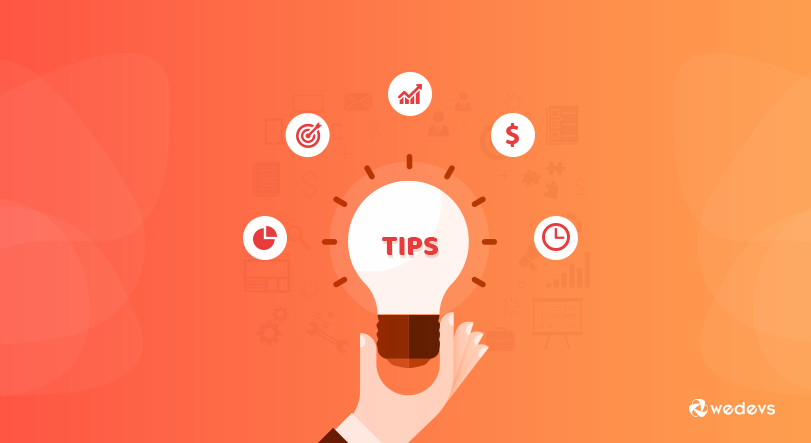 We are going to give you 5 examples of scenario-based learning systems to take inspiration from. You can check these examples and follow one of them to create your own scenario-based learning. 
1. Case Investigation Scenario Example
If you want to create scenario-based learning for your law firm, you can do that by taking inspiration from the below example. 
This is a perfect example of how an investigation should take place. They designed the scenario in such a way that a learner can at first learn the law, then hear the story of the associated people. So that he can understand the scenario and finally come up with his decision. 
2. Embedded Scenario Example
Our second scenario is for an embedded system. If you want to create a learning system where you can teach people from the mechanical sector, you can create a system like the below-mentioned one. 
3. Product Knowledge Scenario Example
If you want to teach people about new technology or product, you can easily create a scenario based learning system like the following one. Here is an example of 3 steps product introduction course for newbies.
4. Soft Skill Learning Example
Soft skills like communication, public speaking, presentation, etc are very important nowadays. People look for solid courses where they can learn soft skills and reflect on their learnings. 
So, you can take leverage of these people by helping them to learn soft skills with your scenario-based learning system. You can take motivation from the below example to create your own learning system. 
5. Gamification Scenario Example
Gamification doesn't have to be extremely complicated. You can use elements of "content gamification" such as story, character, and challenge without any fancy tools. You can take this example for your inspiration.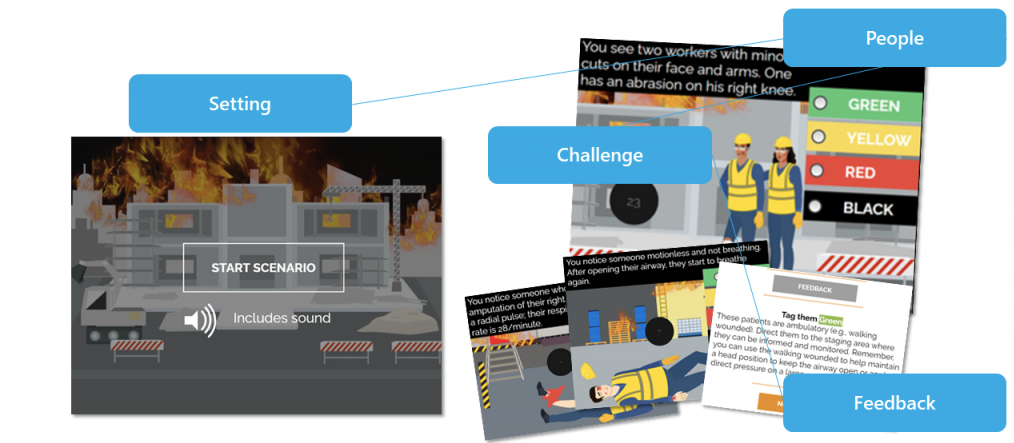 3 Core Benefits of Embracing Scenario-Based Learning System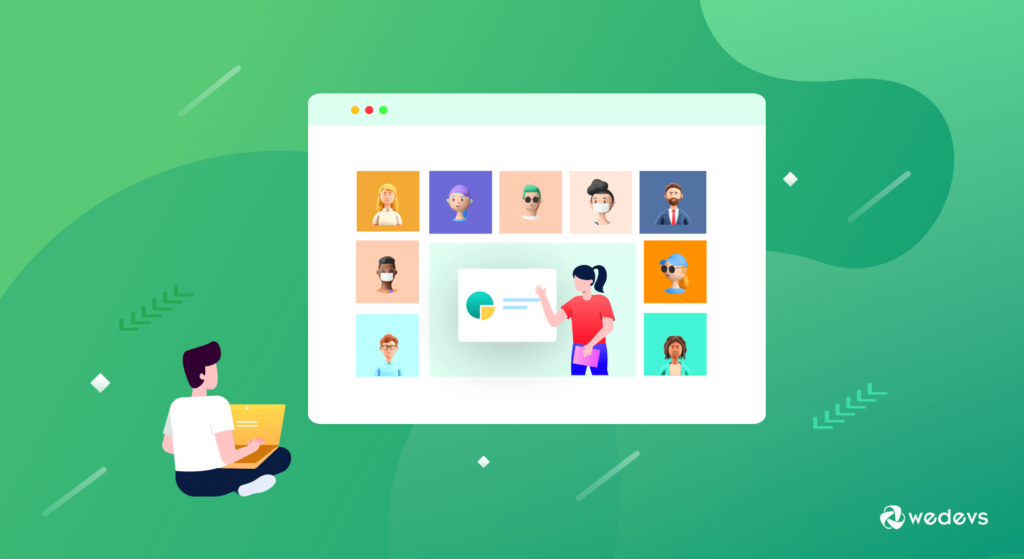 There are some significant positive outcomes of a successful scenario-based learning system. Let's discuss some of them:
1. Ensures Learners Get What They Want
We educate someone so that he can transfer his learning to the workplace. This is the main goal of a learning system. But many training programs fail to reach that level. Scenario-based learning focuses exactly on this. It shows your learner how to apply the skills acquired in real-life job situations rather than merely presenting theoretical information.
Needless to say, if you can launch a successful scenario-based learning system, it will strengthen the skills and improve the weak areas of employees, helping them improve their performance at work.
2. Builds Critical Thinking Mentality
We all love detective movies, books, and TV shows, right? They put our brains to work, thinking of various plausible scenarios such as what, who, how, and why. And sometimes, we succeed to find the answers even before Sherlock Holmes.
Scenario-based learning does exactly this. It influences us to think in different ways to find the best solution to a specific problem. Also, it is very useful to help the learner understand the side effect of complex business problems and find efficient solutions to organizational challenges.
3. Gives Users a Sense of Reality
Scenario-based training is fun and interesting because it gives learners a sense of reality by immersing themselves in real work situations. At the same time, it provides a safe environment where mistakes are a part of the training process so learners don't get discouraged by them.
How to Create a Scenario-Based Learning System Using WP User Frontend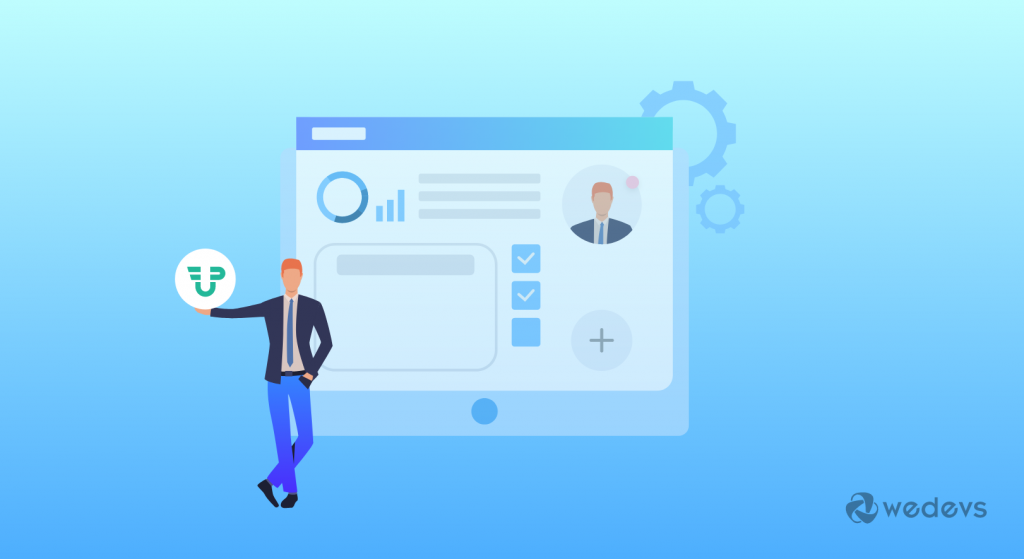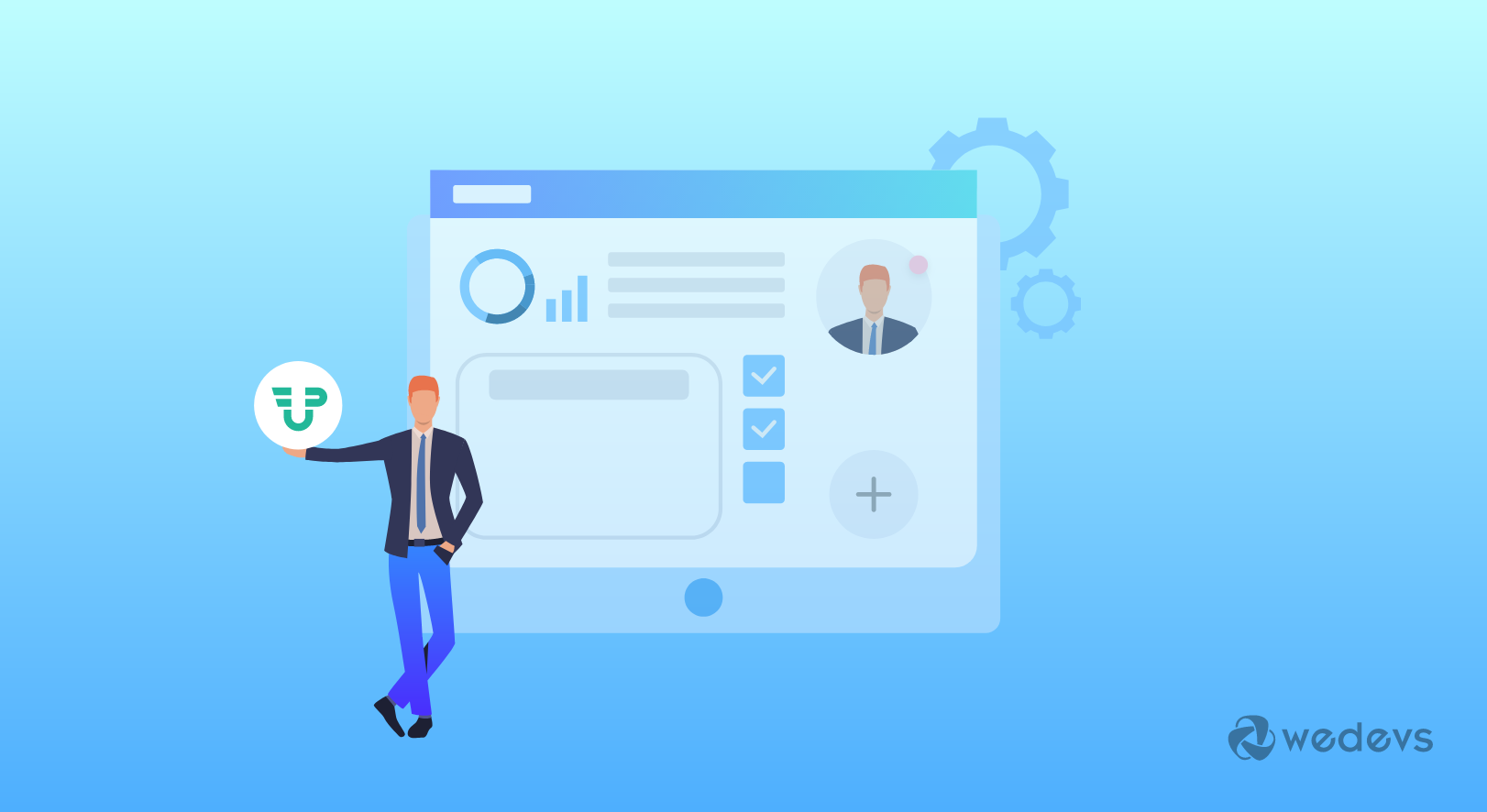 You can create a membership website to simply manage your scenario-based learning system. A membership website is a site where you share exclusive content and people have to register to your site to access those content. You can charge them monthly or annually to get access to your premium content.
For doing that you need a system where you can upload and publish your courses and restrict them only to registered or premium customers. If you are a WordPress user, then creating such a platform is a comparatively easy task for you. Because a membership plugin like WP User Frontend can help you in this matter.
WP User Frontend is one of the most popular WordPress membership plugins that can turn any WordPress site into a membership site with a few clicks. We have chosen the WP User Frontend plugin here, because, it comes with some advanced features like,
Frontend profile update
Post schedule and restriction options
Live preview system
Post expiration options
Registration form builder
As you are intended to create scenario-based learning so you have to design your courses as per the tips that we have discussed earlier in this blog. After successfully making a plan for your learning system, then you should focus on how you can make money out of them.
Scenario-Based Learning – FAQ(s) 
What are the benefits of scenario-based learning?
The benefits of scenario-based learning are-
1. It's engaging- you can easily engage your target audience by creating a close-to real-world-based scenario for them.
2. Learners get what they want- you plan courses as per your target audiences' needs.
3. Critical thinking mentality- it helps to create a critical thinking mentality for every problem in their life and job sector.
4. Ensures better retention rate- if you can perfectly create a scenario-based learning system, people will love to enroll in your courses, as this sector is still not saturated.
What are the principles of scenario-based learning?
There are 5 principles of successful scenario-based learning-
1. Identify Your Target Audience 
2. Determine Your Learning Objectives
3. Choose the Scenario Structure 
4. Write the Story
5. Give Learner Opportunity to Reflect
What is an example of a scenario?
This is an example of a scenario- "perhaps you are trying to teach bank tellers how to identify fraud. Provide different scenarios and ask learners to predict what a computer hacker might do next. Keep track of answers on a whiteboard to support a meaningful debrief."
What are the types of scenarios?
Mainly there are three types of scenarios-
1. Problem-based scenario
2. Predictive scenario
3. Play-based scenario
Over to You
Scenario-based learning has simplified the learning process for every learner who wants to acquire a skill for their career. You should take this opportunity to teach people if you have expertise in any field.
As creating and managing a scenario-based learning system has become easy with WP User Frontend, you should kick off your journey today! You can teach people and earn money online simultaneously through it.
If you think this blog can help you in starting your learning system, don't forget to share it with your family and friends. Also, you can let us know your valuable feedback through the comment box below. We would appreciate your thoughts. Thank you.