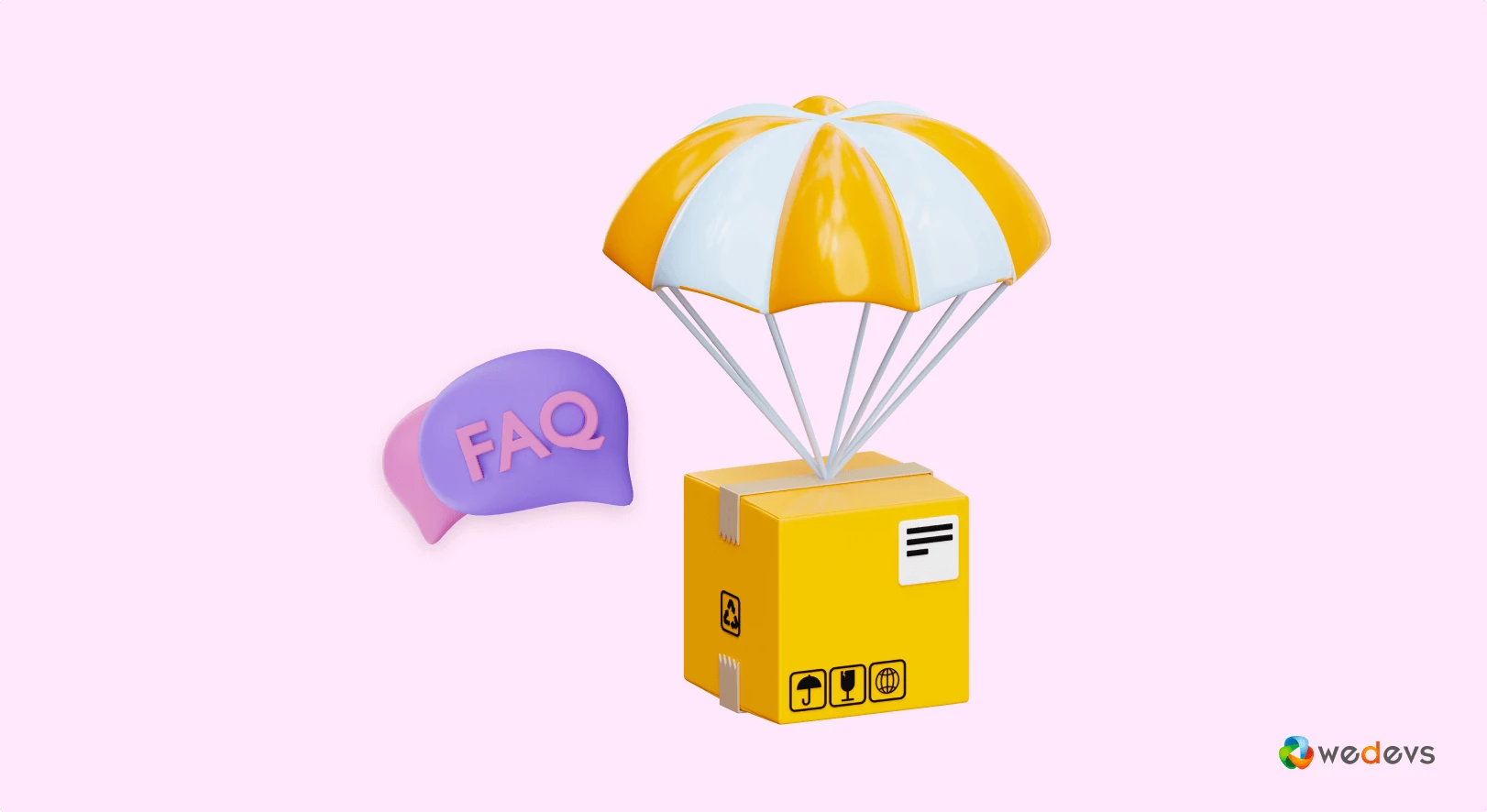 15+ Dropshipping Questions with Answers for New Dropshippers
Are you planning to start a new dropshipping business? Here you'll find a list of common dropshipping questions with detailed answers.
When talking about Dropshipping, we bet you have heard of something like:
You don't need much money to launch a dropshipping business
Inventory management isn't your concern
Running a dropshipping business is possible from anywhere, etc.
These points are true or partially true. But if you want to be a successful dropshipper, you will need much more information than these 2-3 dropshipping queries. The more you will know about dropshipping, the easier it will be to launch your dropshipping business.
You shouldn't waste your time trying to figure out these things yourself. Let us do it for you!
We have researched and made a list of the most common 15+ dropshipping FAQs so that when something comes up, there is an answer right at your fingertips. So, without any further ado, let's take a quick look at the most common dropshipping questions:
Ready to explore all these questions? Excellent! Let's get started with the first question!
Note: Previously, we have prepared a detailed guide on- Dropshipping Business Model: All You Need to Know in 2023. Now we are going to cover all related FAQs on Dropshipping business that you should know.
1. What is Dropshipping and How Does it Work?
Dropshipping is a business model where a merchant works like a middleman. He sells products under his own brand but doesn't manage a warehouse and take responsibility for the shipment. In this scenario, you are the merchant.
That means customers will order the products from your website, then you'll buy the item from a third-party supplier who then ships the item directly to the end customer. So, you don't actually see, hold, or ship the item. Instead, you are advertising the products on your website so that you can earn commission out of the sales.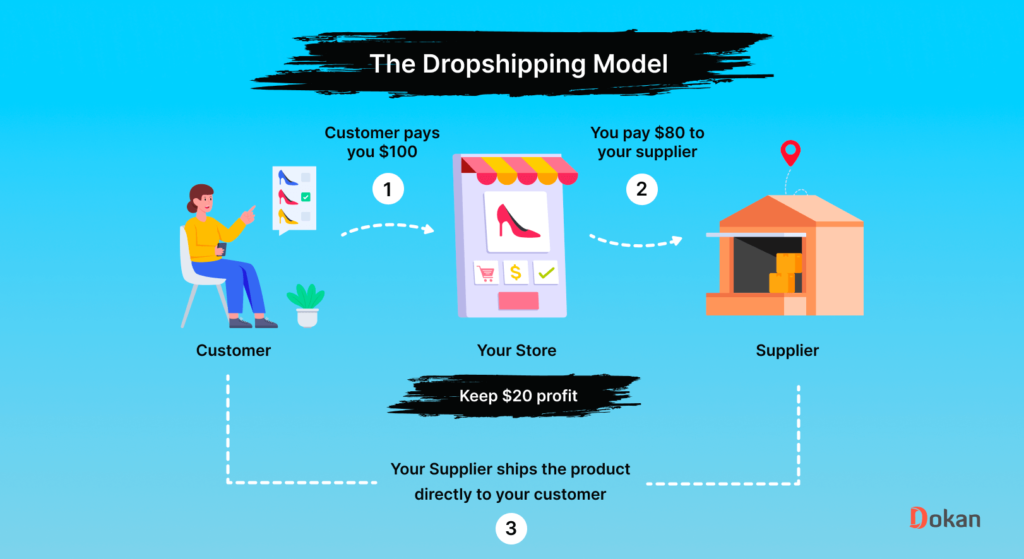 So, the whole process of a dropshipping business works like the following:
When someone orders a product from a dropshipper, dropshipper gets the payment and then places an order with a third party. This third party can be AliExpress, DOBA, or even a wholesaler from Salehoo and other platforms.
Once the wholesaler receives the order, they ship the product directly to the customer.
Dropshippers don't directly handle products. However, they can track the shipment.
2. Is Dropshipping Oversaturated?
Dropshipping is a growing industry. In a study made by Statista on dropshipping:
It's showed that the global dropshipping market has reached $196.78 billion in 2022 and it will continue to grow, reaching $476.1 billion by 2026.
This doesn't mean that dropshipping is oversaturated. It reflects that people have an interest in this industry.
It's undeniable that the competition is getting harder day by day. The number of dropshipper is increasing every day. But if you can choose the right products to dropship and find trustworthy suppliers, you can be successful in this field for sure.
3. How to Do Product Research for Dropshipping?
Like any other business, you have to choose a niche for a dropshipping business. Without knowing what you want to sell and who is your target customers, you can't even think of making a profit out of your business.
You have to be very strategic in finding trendy and profitable products for your dropshipping business. There are some proven ways that you can follow to get your job done. Here are the tips;
Come up with a list of possible products by brainstorming: At first, you need to rely on yourself. You can use Google while brainstorming product ideas. Also, you can use Product Mafia to get some dropshipping business ideas.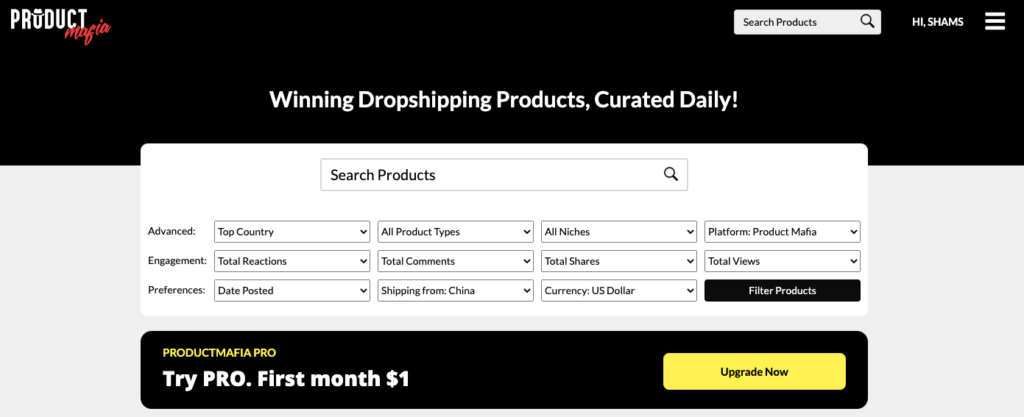 Research the market size and trend if it's moving upward or downward for your selected niche: Your niche needs to be trendy. If it's trendy that means it's in demand, which is essential to monetize it. Use Google Trends to check if it's trendy or not.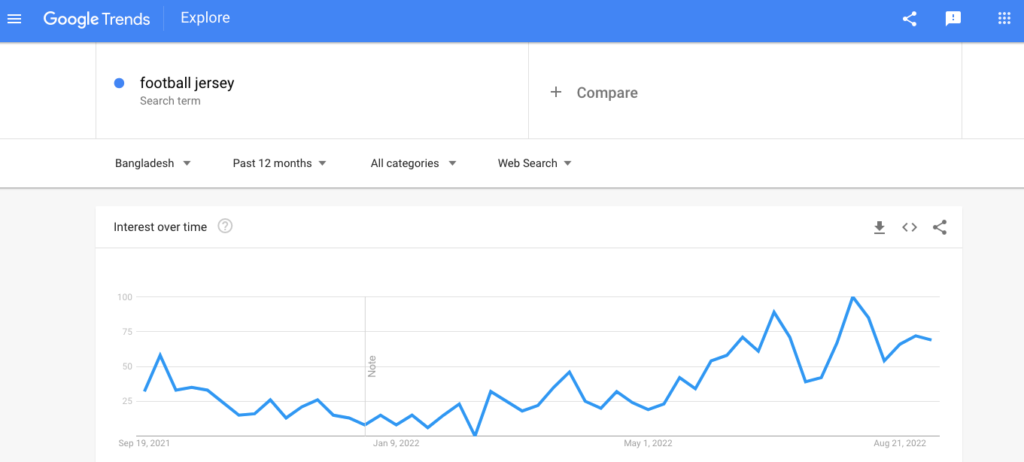 Spy on your competitors: After shortlisting some product ideas, now it's time to track how your anticipated competitors perform on the market. If they are getting a balance traffic and conversion rate that means your chosen niche has an upward demand.
Make a SWOT analysis of your competitors: Find your competitors' strengths, weaknesses, opportunities, and threats. Then decide if there is any space to penetrate the market with your chosen products.

This is how you can find winning products for dropshipping.
4. How to Scale Dropshipping Business?
One of the biggest challenges in dropshipping business is scaling up the business. Here are some proven ideas that you can follow to scale up your business.
Use Social Channels: You can use social channels like Facebook, Instagram, YouTube, Forums (Quora, Pinterest, Reddit), and Twitter to promote your products.
Content Marketing: You may hear that "Content is King". It's absolutely true if you can produce top-quality content on your products. This is the cheapest way to get traffic to your site.
Influencer Marketing: Influencer marketing is a way for businesses to collaborate with online personalities, getting influencers to promote products on their own channels.
Google Ads: Paid advertising might be a great option for your dropshipping business if you want to create targeted content for a specific demographic. Many eCommerce businesses today utilize Google Ads as part of their marketing strategy.
5. Do You Need an LLC for Dropshipping?
An LLC (Limited Liability Company) is a type of business structure commonly used in the US. It refers to the act of forming up your dropshipping company as a liability that is detached from you. It's the most preferable and safest form of business, particularly for beginners.
Simply put, if any customer raises a complaint about your product quality or feels you cheated them financially and takes further legal action against you, the court will not bind you to pay for a return using your personal properties.
So, if you want to do business while protecting your dropshipping company and personal assets, you'll need an LLC. It's such a system to lawfully build your online store. It'll help you stand on the safe side.
6. How to Find a Dropshipping Supplier?
A dropshipper doesn't produce or manufacture products. Hence, he has to rely on the suppliers. So, if you choose the wrong supplier, regardless to say, you have to suffer in the future.
On the other hand, you can take some time to research the top suppliers and then make a decision about who would be the perfect choice for you according to your business policy.
Here is the process that you can follow to find a dropshipper:
You can go with popular names like AliBaba, AliExpress, eBay, Amazon, etc.
Visit SaleHoo to get a list of suppliers around the world.
Visit Spocket to sell original European and American products as a dropshipper.
Use Google to find a dropship supplier. You need to type "[ product name ]+wholesaler/distributor/bulk supplier to find out a supplier.
Before finally choosing any supplier, make sure your chosen dropship supplier-
has prior experience
not charge huge order fees
provides fast shipping
has quality products
provides referral on request
This is how you should choose a dropship supplier for you.
7. Is Dropshipping Ethical?
Dropshipping is just as ethical as any other way of doing business. However, there are some situations where dropshipping could fall into an ethical gray area. For instance, you'll need to decide if it would be fair to charge much more than the product cost if it could help you make a larger profit.
Learning as much as you can about dropshipping best practices before you start a business can help keep your company ethical and allow you to provide a great service for customers.
8. Is Amazon Dropshipping Worth It?
Success lies in choosing the right products, maintaining profit margins, and choosing the right suppliers. Cover those bases and it's possible to create a successful, profitable online business as a dropshipper.
Choosing Amazon as a dropshipping supplier can be profitable. The average dropshipping margin is between 10% to 30% margins. Amazon takes around 15% off your top-line revenue. So if your margins are around 30%, that means you'll have a new margin of 15% after selling a product via Amazon store dropshipping.
Let's move to the next quections from the list of dropshipping FAQs-
9. Does Walmart Allow Dropshipping?
Yes, Walmart allows dropshipping. There are three ways to dropship from Walmart:
Dropshipping Walmart products to other platforms like Amazon or eBay
Using Walmart's Drop Ship Vendor program, where a merchant sends products directly to shoppers
Selling dropshipped products on Walmart Marketplace
10. Can You Dropship from Alibaba?
Yes, you can dropship from Alibaba. Recently, Alibaba made a partnership with Dropified to make the dropshipping process simpler. Dropified is a dropshipping software that automates and streamlines the dropshipping process.
With the partnership between Dropified and Alibaba, dropshippers can connect their online storefronts so that fulfillment partners are alerted when an order has been placed and needs to be filled. What is particularly nice about this partnership is that dropshippers can automatically add products from Alibaba.com to their storefronts with the click of a button.
It's always important to find a trustworthy supplier and Alibaba obviously one of the best options for you.
11. How Old Do You Have to Be to Dropship?
You can start dropshipping at any age. But there are some restrictions in terms of the platforms.
When you sign up for a Shopify account, you'll have to click through the Terms of Service contract to register for an account. Sure, you could just lie and click "Agree" even if you are 16 or 17 years old, however, once you start making some sales Shopify will ask for you to verify who you are legally.
They may want some ID and social security number (SSN). If you lied about your age when registering, the jig will be up and your account may be blocked!
12. Is Spocket Good for Dropshipping?
Spocket is a dropshipping app that provides integrations with both Shopify and WooCommerce stores. With several clicks, you can open a dropshipping business selling goods from suppliers based in the US and UK. That separates Spocket from all other dropshipping apps on the market because most other solutions concentrate on goods from Aliexpress.
13. How to Dropship without Inventory?
Actually, you don't need to maintain an inventory if you want to start dropshipping business. Because in a dropshipping business, you'll work as a middleman. Customers will place orders on your website, then you will send that notification to your supplier. The supplier will then ship that products directly to the shoppers.
That means you don't touch or see the products. You just receive the order as a middleman then your supplier will deliver the products to the shopper on your behalf. Your supplier needs to maintain an inventory, not you.
14. Can I Dropship Branded Products?
Technically, yes, you can dropship branded products, but for safety reasons, we do not recommend you do so.
If you want to insist on selling branded products in your dropshipping store, you need to obtain a license or certificate from the official reseller or distributor's company, otherwise, you may bear the corresponding legal responsibility.
15. What are the Most Profitable Niches for Dropshipping?
Here is the list of the most profitable niches for dropshipping:
Clothing
Sportswear
Car Accessories
Smartphone accessories
Baby products
Health and beauty products
Office Supplies
Gaming
Tools
Pet products
You should not choose a niche just because that niche is available in this list. Instead, you should check all the niches from this list and then deeply research each of the niches to determine which one will perfectly match your strengths.
16. Will Dropshipping Ever Die?
We don't think it will. In fact, the competition in dropshipping business is becoming even tighter. There are innovative ideas to promote and be at par with other dropshippers.
While there are so many people are eager to start their own dropshipping business, they are aware of the demands and the tough competition that awaits. This enables them to improve tools to help them be competitive against other dropshipping companies.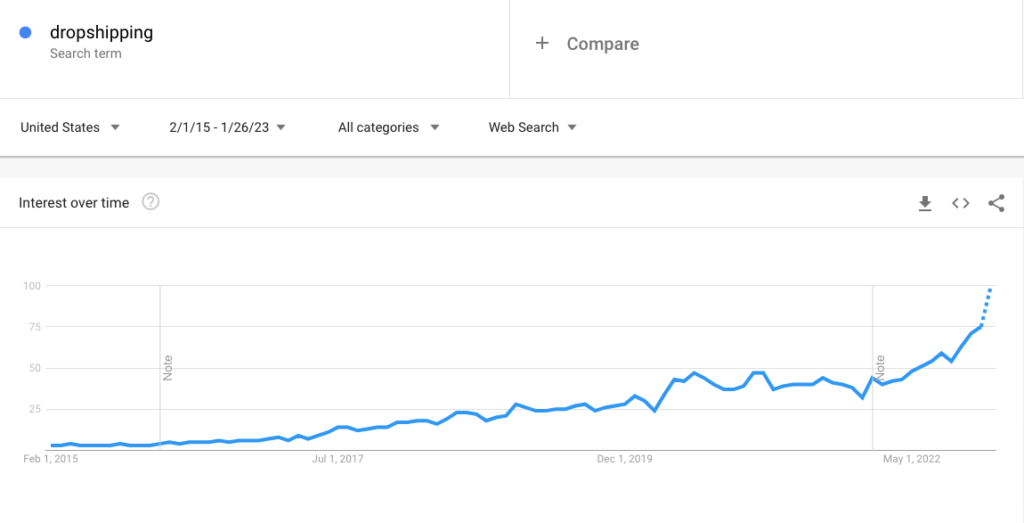 The above data shows the upward growth of the dropshipping business around the world. The trend is only going up, so it's safe to say that Dropshipping isn't going to die in the near future.
These are the Dropshipping FAQs we've collected from real users and the internet.
17. Can I Start Dropshipping at 15?
Yes, it is possible to start dropshipping at the age of 15. Age isn't necessarily a barrier to entering the world of dropshipping. However, there are a few important considerations to keep in mind:
Depending on your country and local laws, there might be certain legal requirements for minors to engage in business activities. Make sure to research and understand the regulations in your area.
Most online platforms and payment gateways have age restrictions for creating accounts and conducting financial transactions. You might need to partner with an adult or guardian to handle these aspects.
Do You Have Further Questions Regarding Dropshipping?
We have collected the most common Dropshipping FAQs and tried to answer them all here. Keep in mind that we wanted to keep it simple, that's why we tried to make our answers as short and to the point as possible.
However, we do hope that we gathered the most important dropshipping FAQs in this extensive list, intended to help you fuel your dropshipping business and get you on the right track while conquering future markets.
Having said that if you think we have missed any important questions in this list, feel free to let us know through the comment box. We would love to address your question at our earliest convenience. Take care.