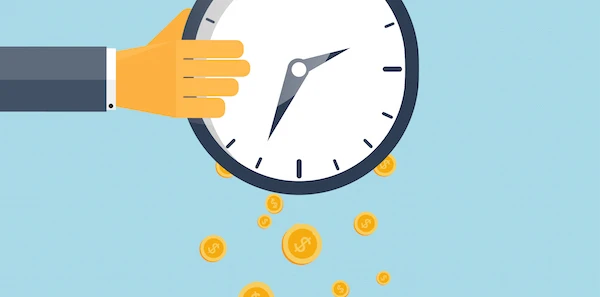 Use a time tracking solution – Increase Productivity
Productivity is one of the major concerns for large teams or small booming teams worldwide. You have a 24-hour life and only 6-8 hours for work. So, optimizing time for yourself and teamwork is vital for you, the team or for company success.
WP Project Manager is a WordPress based task management tool which can streamline and co-ordinate team-based collaboration. Time tracking is one of its cool features enabled by an add-on.
With it, you can divide each project into to-do lists, tasks and sub-tasks allowing you to chip down work to the tiniest details and set milestones for measuring progress.
How tracking time can help you
We got to admit, time is money. So, anything that can reshape your time is definitely going to benefit you. But most importantly it will free up time for rest and other personal activities, which cannot be measured with money.
WP Project Manager puts you at an admin or manager position, so you can monitor every task and time consumed for that task.
So, with time tracking, you can take high impact sensitive decisions that can affect your task management which boosts your team performance.
Saving time on each task
When you are tracking time for an ongoing task, you naturally have an increased concentration towards work. Moreover, when you can check time per task, you can naturally see which day you were distracted or which hour of the day you work fastest.
Making better use of time throughout the day
There are several hours of the day when you are most productive and some hours when you can't get anything done even when you know you can. Moreover, some tasks are morning tasks where you can be more creative and some tasks are just rush hour things.
With time tracking and a little experiment, you will see which hour fits your nature of task more. That way, you can rearrange your daily work and make the most out of your busy time. Same goes for your team members.
Paying according to time saves your money
If your team is paid according to their work hours, or you have many part-timers slash contributors – you will find a time tracking solution greatly useful. Time is literally money here, your money.
There are many time trackers which outsourcing freelancers and contributors use, but the problem is you cannot link them to tasks or use multiple trackers at the same time.
The benefit of using WP Project Manager for time tracking is that it works alongside tasks and sub-tasks. So, you do not need any separate logging tool and you can very easily compare task to task timing.
Boosting productivity with time management
You can put time tracking to even better use other than just checking time per work or billing according to hours. Time tracking makes your team members aware of time and makes them more responsible about deadlines. It becomes easy to divide time according to task and speed up work accordingly.
Time is relevant to experience. If you can improve your perception of time with a time tracking software, you can make more of your time most definitely.
Interested in time tracking? Learn more about the benefits of WP Project Manager here. You can do so much more than tracking time with this professional tool trusted by many.
Try the Demo → or Get it for Free!
Did you know?
We have launched a free ERP tool and the project manager is integrateable with it. This can take your task management and company management to a whole new level with just a single solution.
Learn more about the integration →