Look back 2016 – Our ups and downs
So, 2016 is coming to an end and it's time we looked back at what we did. We would like to thank you for staying with us through this year.
With your support, we have tried to improve the quality of our products with our heart and soul. As we look back into the year, we see that we have learnt from our mistakes and from your advises. Your continuous support and patience has given us the scope to work towards improvement. Let me take into a journey with us of our past year.
We released the first ever ERP solution on WordPress called WP ERP after working on it for almost 2 years. We have put a lot of our brains, energies and strength into building this plugin with a big dream.
It was downloaded more than 16 thousand times!
WP ERP will bring a new era in WordPress, where you can avail a full spectrum of enterprise solutions. Initially. we are bringing in all sorts of solutions for HRM, CRM and Accounting and offering feature extensions for the modules.
You can visit the official site here www.wperp.com.
With 13 contributors, more than 350+ commits and 12 updates and 14 add-ons, WP ERP has now become a giant.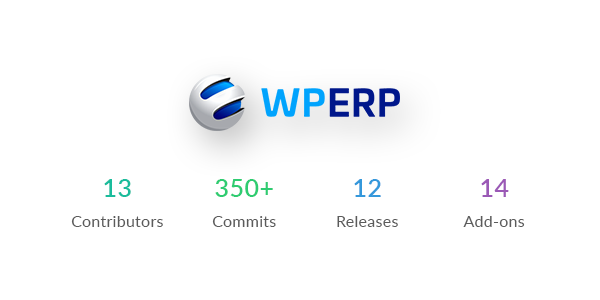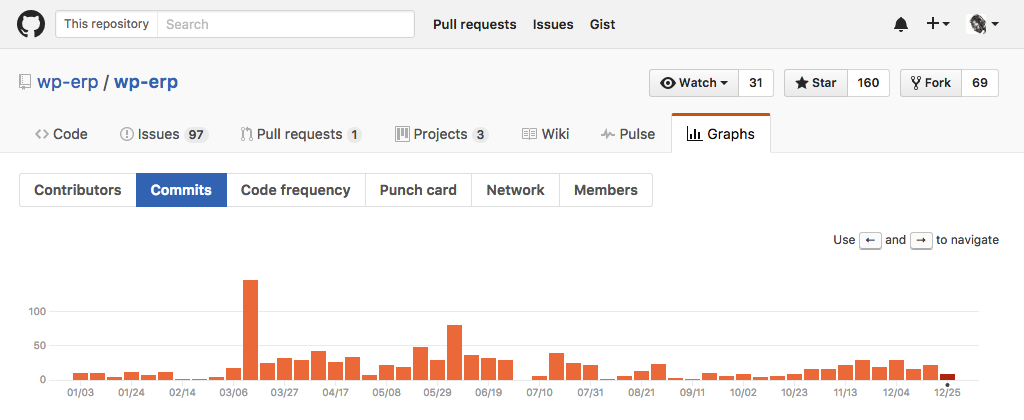 Here is a geeky video on how WP ERP grew in development in the past 2 years
What was our best of 2016?
We would definitely vote for Dokan. We have spend most of our time developing, improving and listening to customer feedback for Dokan. It has become stable, much of the bugs and glitches have been removed. A lot of new features have been added and the UI has been redesigned and made smarter in frontend and the vendor dashboard.
Focus on
Our main focus in 2016 was to make our plugins more stable and increase integration. We targeted to improve our plugins from just a solution to a loved and trusted product.
But in 2017, we are going to add more features according to customer requests and take our products to a higher standard in the market. Though we don't have much plan to build any new standalone plugin, some of the requested features may come as add-on or extensions.
The growth of our team
At the start of 2016 we were only 22 people and honestly, a little underpowered. To cover the growing need of delivering good quality support, updates and testing we have grown 50% in staff and hope to increase the number by 100% next year. We also plan to move to a spacious office in 2017 for a better working environment.
We now have separate teams assigned to each plugin starting from 2017, so all future development and issue fixing will a lot faster.
A much active social year
We have been very active in social media this year and expect to be a lot more in the coming year. We have published a bulk of helpful contents from our blog and shared them on our Facebook and Twitter account. We took a change in policy to wander beyond topics that directly not relate to our products, but write on a wider perspective and mainly focus on how to do better with or without our products.
Our customer support has improved a lot
We have solved atleast 24,000 thousand support tickets after we moved on to HelpScout. But the actual numbers are actually much higher because we also had to solve a lot through our personal emails and over Skype. Customer happiness is of most importance to us and we know when you face problems, you are losing money every minute. I am happy to tell you that our support staff has just doubled in 2016. So, now we are responding much faster than ever before and you have to wait less to get a solution.
Here is an overview of how we performed in 2016:

Refunds
I am sharing this information as a proof that we really care about customers when they are in trouble. So, we have accepted 50 refund requests, which is 10 more than last year. Though we are strict about our policies, but when a customer is in an unsolvable distress, bought the wrong add on or having other issues, we value their hard earned money and return it.
Participating in the community
Gold Sponsoring WordCamp Nasik 2016
Golden support from @weDevs, joins our Sponsors list https://t.co/Wq0OjzHhrm via @WCNashik #WordCamp #Nashik #wcnashik #WordPress

— WordCamp Nashik 2016 (@wcnashik) September 13, 2016

Our team could not make it into India because of troubles with our visas. But we had our online presence there and the organizers were cooperative enough to set up a table for ourselves. Specially, our friend Harshad was extremely cordial with us.
Gold Sponsoring WordCamp Singapore 2016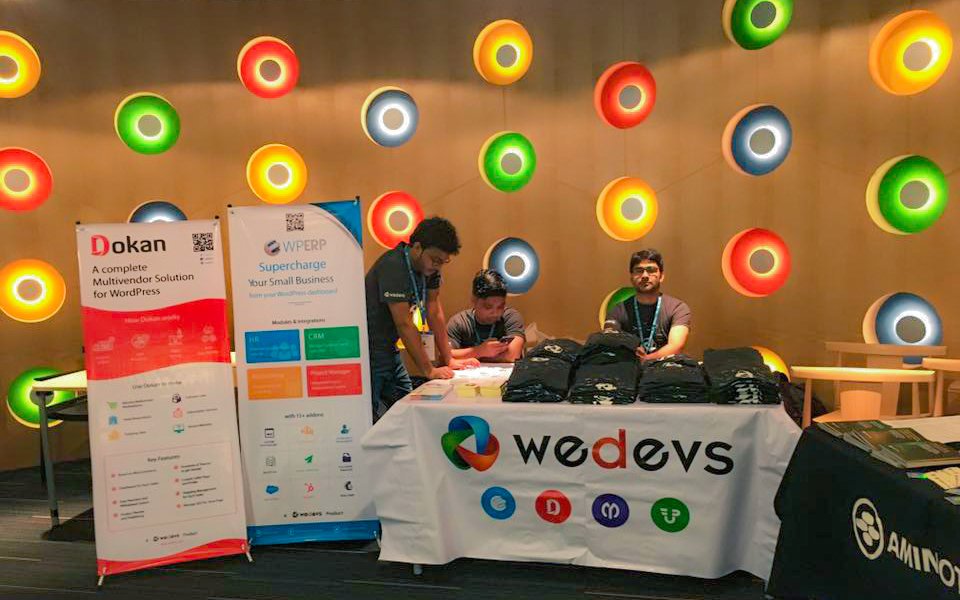 Thank you @weDevs for being our #WordCampSG gold sponsor! Your support is much appreciated!

— WordCamp Singapore (@WordCampSG) September 4, 2016

We went to the event with a 6 person team. We had our table where a lot of people connected and learnt about our products. And we attended several discussions on plugin development and support which gave us new experiences.
Welcome 2017!
We are expecting a lot of improvements in 2017, it is almost like a fresh start for us! We have been observing keenly to correct our mistakes. We hope that we will overcome and meet up to your expectations this upcoming year.
Please keep supporting us and share your ideas, advices with us. Thank you everyone again!