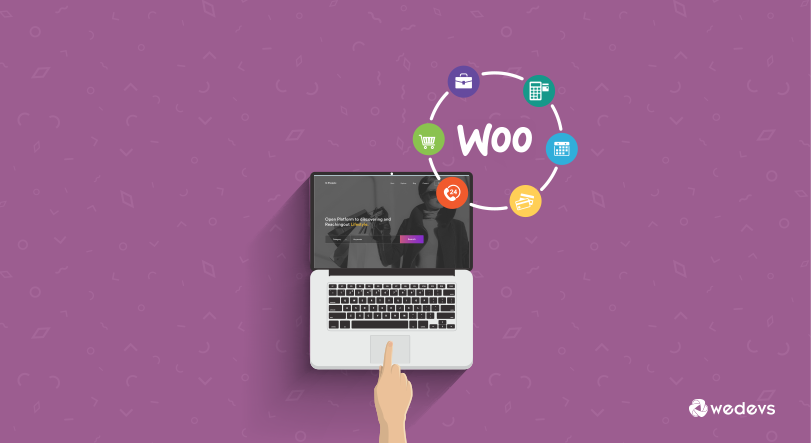 Not Using WooCommerce to Build Your Ecommerce Website? Think Again!
If you are planning to start your ecommerce business, the first hurdle that you will come across is selecting the website platform. Why? Because this is the pillar of your business. When the pillar is not built wisely, the structure might collapse any time. This is why you need to be pick the right platform for your ecommerce.
Creating a self managed online store is not a rocket science for regular users. You do not need to be super techie or have a degree in computer engineering for that. If you can pick the right ecommerce engine for your website, it will do more than half the job for you. Luckily for us, we have WooCommerce – the most customizable and user friendly ecommerce platform for building online business. It has been downloaded for more than 23 million times. Just take a moment to think of the impact this plugin has over global ecommerce industry!
In this article, we will discuss about what makes WooCommerce so special in terms of usability and reach. Why WooCommerce stands out from its powerful competitors like Magento or Shopify or Etsy.
WooCommerce is FREE!
Cost is a serious consideration for any business. WooCommerce is as good as it can get in this front because it is completely free! The major competitor of WooCommerce are not so generous. For example, you need to buy a pricing plan to get started with Shopify. Besides that, a certain percentage of commission is charged at each checkout.  Etsy can be downloaded for free but it charges $0.20 for each listed product.
You Don't Need to Worry About Security
Having a protected transaction process is a must for any solid ecommerce website. Also, the website must not be vulnerable to hacking and other external malware. WooCommerce lets you be the top of your game by releasing frequent updates. This way, you do not have to worry about security issues. Another awesome thing is that, WooCommerce is monitored by the best website security platform Sucuri.
Apart from these, there are plenty of resources all over the internet about how to tackle any kind of problem with WooCommerce. It is the most trusted ecommerce builder for a reason!
Customize Your Website As Much As You Want
WooCommerce might be free, but don't think it only provides a basic platform with ZERO customization. The reality is the exact opposite of this assumption. You can select from thousands of themes and plugins if you are using WooCommerce for your ecommerce business. These are being used by numerous online businesses. If you are looking for customizing your website, WooCommerce is the best option for you.
So, why do you need to reinvent the wheel?
Expect Every Possible Functionality
Ecommerce entrepreneurs typically struggle with product offerings and payment methods. For example, you might want to sell both tangible products like mobile sets and subscription product like violin courses. WooCommerce gives you the easy features to sell literally ANYTHING! Read the following blog to know more about how you can explore product variety to take your ecommerce to the next level.
How You Can Sell Anything with WooCommerce
On top of that, WooCommerce supports more than 140 payment gateways to cater your needs. It is safe to say no other ecommerce builders has ever come close to this platform in terms of quality and number of payment gateways. No matter where your customers live in, they can purchase from your store comfortably and safely.
Guarantees Search Engine Optimization
Ensuring high ranking on search engine must be one of the topmost priority for ecommerce owners. According to a study, more than 40% of the online shoppers search for a product before making purchase decision. WooCommerce undoubtedly leads this race since it is powered by WordPress. Optimizing website content can not get easier than in WordPress.
Rich and Exclusive Extension Marketplace
WooCommerce offers over more than 453 official and countless 3rd party extension to build your marketplace in the best possible way. These extensions cover every possible payment methods, data import-export, accounting & marketing modules, product types, reporting & analytics, membership and so on! These extensions are way ahead than their competitors in terms of both quality and review.
You can check out all the WooCommerce extensions by clicking in this link.
Build Your Own eBay Effortlessly
Since you are reading this article, chances are high that you have considered starting your own marketplace like eBay at some point. Let me give you a good news. You can now easily create a multi-vendor marketplace with Dokan which is powered by WooCommerce. It adds another solid point in favor of using WooCommerce, right? Sadly, other hosted solutions do not have such awesome feature.