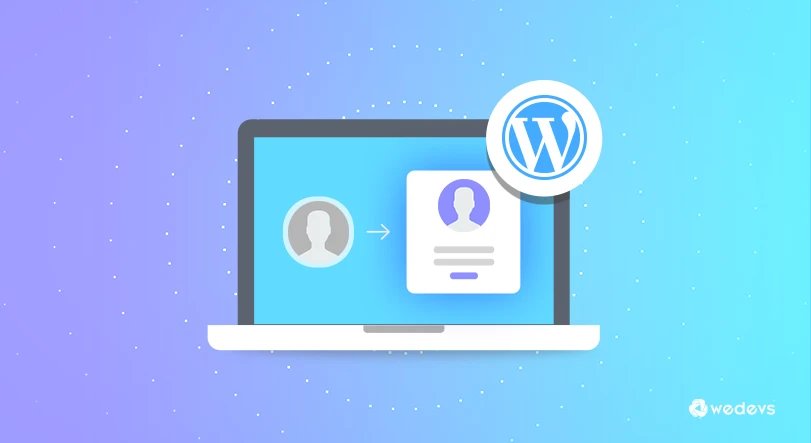 How To Register Guest Users on WordPress
Now that you know how to take guest posts and let contributors manage from the front end, you may be wondering if there are further ways you can utilize the contributors to your site for your business. You may wonder there may be more ways a guest can benefit you. The good news is we have an idea for you – register guest users!
Why Register Guest Users?
As the owner of a business, you clearly do not want to miss out on golden opportunities that can help grow your venture. Because you never know when you hit the Jackpot through your users, even if that means guests who only visit your website once.
For your website, it is essential that it is not just user-friendly and intuitive but also designed in a way that generates profits for your company in terms of revenue and/or user growth. And now there is a way to retain guest users so they keep coming back to your site.
Through the WP User Frontend plugin, you can register and retain your users effortlessly.
How to get the most out of your Guest Users
You can utilize your guest contributors for 3 major benefits:
Generate leads
Editing permission
The need to generate leads
The reason why you need to generate leads is simple: – these guest contributors can be your subscribers to our blog and newsletters, they can become referrers through whom you can obtain more contacts, and they can also be converted to your customers.
Registering your guest users would also increase your contact list which you can later utilize for various purposes. For example, invite to participate in your events and workshops, ask to be referred to acquaintances who would be interested in your service or products, invite to follow your company on social media platforms, subscribe to your blogs, and even receive coupons.
The need to give editing access
When you give editing privilege to guests, you are allowing your guests to come back and add or edit their posts. This essentially keeps bringing them back to your site to check back on their published posts.
Moreover, guests with editing access can even reply to comments from other users on their posts. Guests will be able to directly comment from their accounts and others will be able to view the name of the publisher.
How to Register Guest Users
Let's review from our previous tutorial on how you can enable guest postings and submissions after you have created a form:
First, you select a predefined template or a blank form and create a form on anything you like.
Visit the Settings tab beside Form Editor when you are done creating your form. Under Post Settings, click on Guest Post and select Enable Guest Post to allow guest submissions. Selecting this option only will allow your guests to publish posts without registration.
To register your guest users, select the option Require Name and Email address beside User Details. This option comes up when  Now you will be able to automatically register your guest users to your site.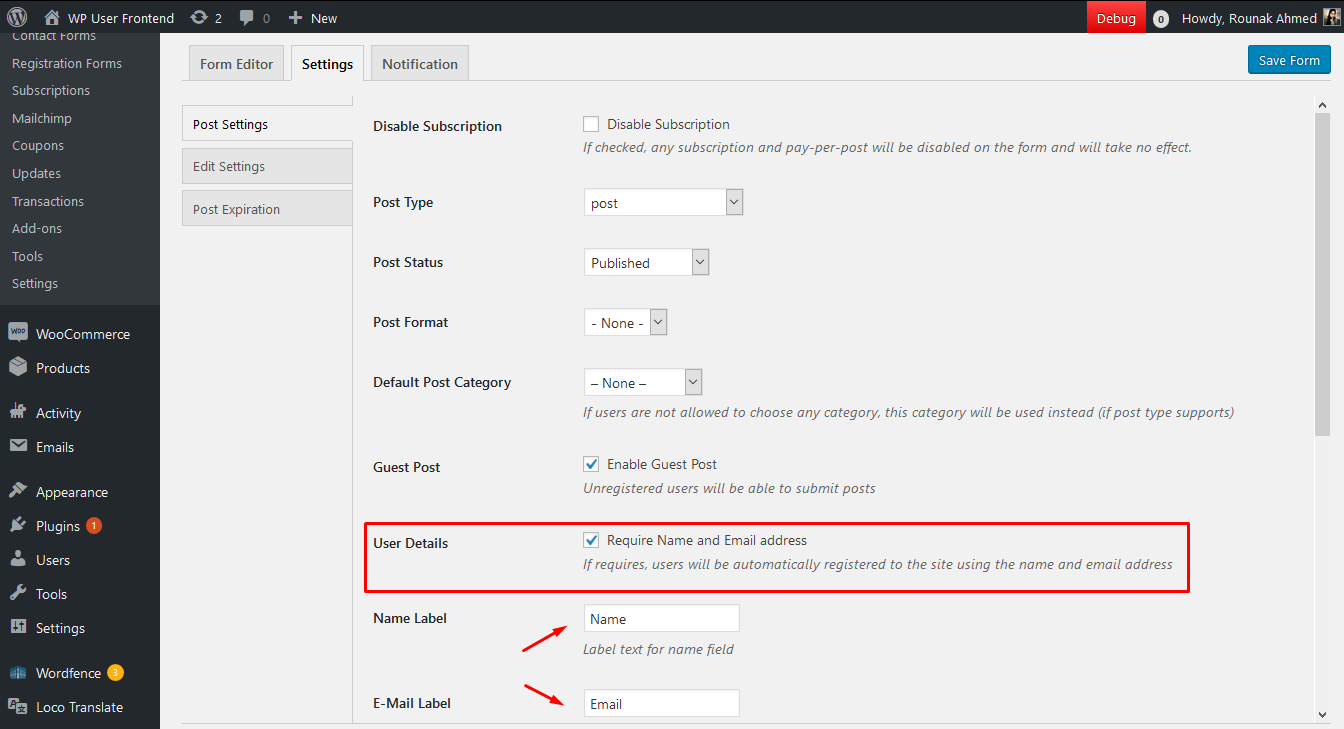 This is how your guests will view the form from the front end. They will be required to enter their Name and Email and this will automatically register them on your site, without having them go through a separate registration form.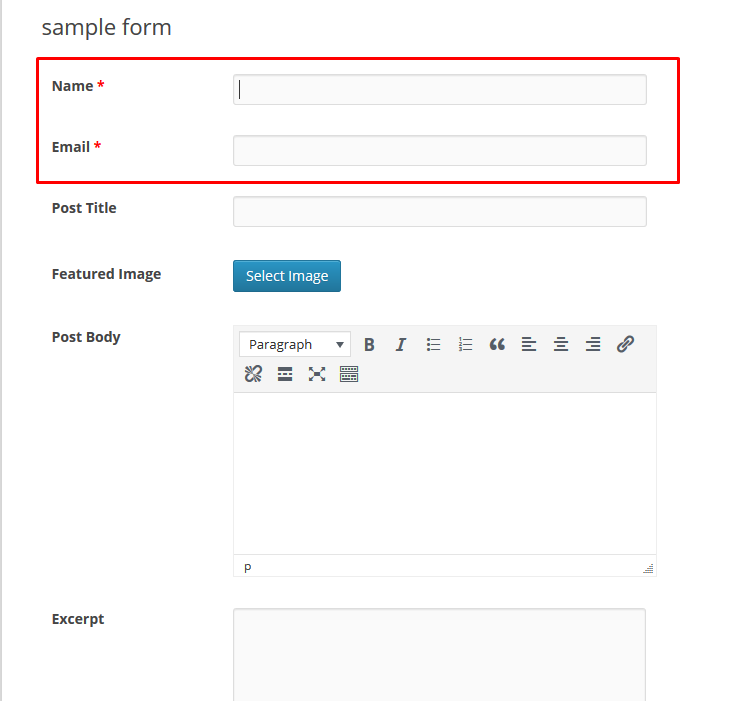 How to give edit access to Registered Guest Users
What if you want your guests to edit the information they enter in their posts? Because you would want your guests to keep coming back to your site and be able to respond to comments.
By default, New User Role will be selected as a Subscriber on your WordPress dashboard Settings. Subscribers have the least access to your site. They can only browse your site like a normal reader would. Contributors can publish posts but cannot edit. On the other hand, Authors can edit their own posts and even reply to comments that come to their posts.
Thus it boils down to this: to allow your Guests access to edit their own published posts, select the options Author.
Simply go to your WordPress Settings>General>New User Default Role and choose Author.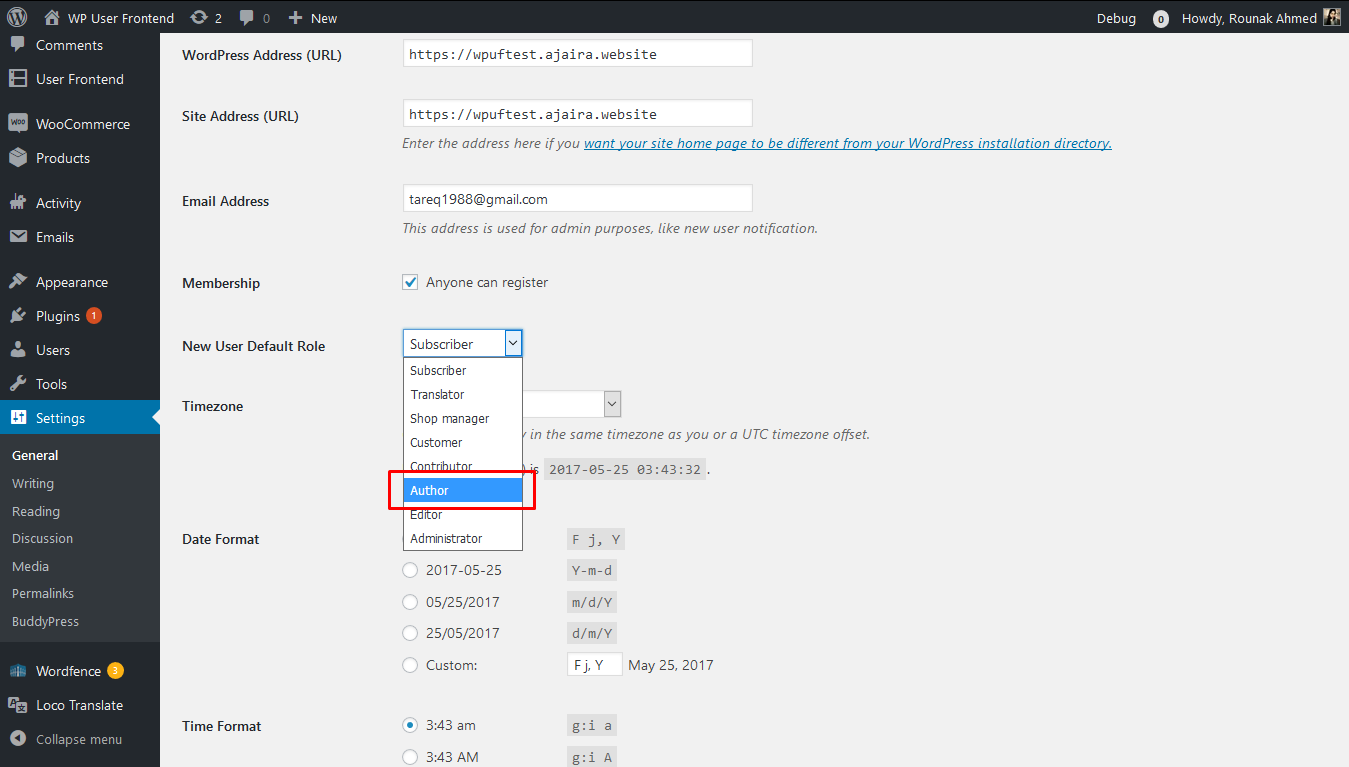 Why Choose WPUF for your Site
The whole idea about Guest Posting is to let your users and readers feel a positive push to contribute to your business. The WPUF plugin not only allows guest posting but also allows you to choose to register your guest users easily without any extra effort on either side. Thus it makes easier the development of user-generated content for your site and also generate leads for your business.
WP User Frontend comes with all the essential features for creating, editing, and publishing firms. Both the FREE and PRO versions have Guest Posting features.