Task Type is a new powerful feature that has been recently added to the free version of WP Project Manager. With this feature you can manage your tasks more efficiently.
You can specify your tasks and subtasks more accurately. That way it will be easier to differentiate tasks for all the departments.
Creating Task Type
To create Task Type, navigate to the WordPress Admin Dashboard → Project Manager → Settings → Task Type.

Here, you need to write the Type Name and add a Description (Optional). Then click the Create Type button to finish the process.

Adding Task Types in Your Tasks & Subtasks
So after creating the type, then you need to add this to your tasks & subtasks. Here's is how to do that.
To do this, first of all, navigate to your existing tasks. Next, click on that particular task that you have selected to add Task Type.
From the drop-down box, you can choose your preferred task type and add that to your task.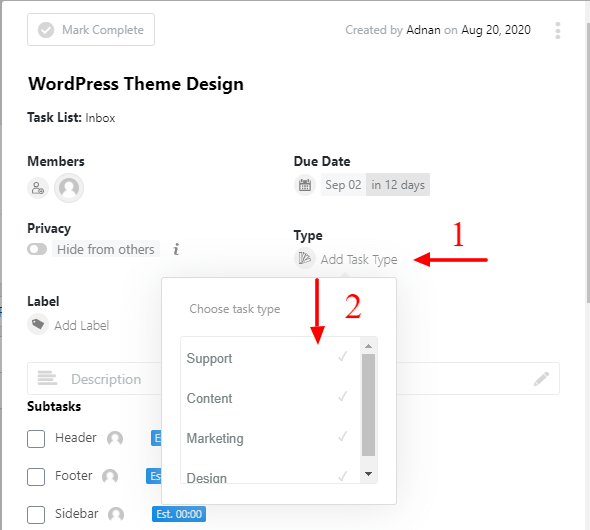 And finally you're done. That's it!