MailPoet 3 is one of the most popular email marketing solutions out there using which you can professional and cutting-edge newsletters and campaigns. Now you have MailPoet 3 module for WPUF using which you can easily add more subscribers to your mail lists.
Integrate your WPUF form entries with MailPoet 3 lists, grow more leads & contacts, and get more opportunities for sales and marketing.
The MailPoet 3 module is available in WPUF Professional and Business Plans.
The following doc shows how to install and use the WPUF-MailPoet 3 integration.
Navigation
To find this feature, simply navigate to wp-admin→User Frontend→Modules. From Modules, turn on the toggle button for MailPoet3.

Configuration
First download the MailPoet3 plugin from WordPress.org. Install and activate the plugin.
A separate menu for MailPoet3 will appear on the sidebar.

Create a List where your WPUF form submissions will integrate. To do this click on Add New.
4. You will be taken to a new page to enter the Name and Description of the List.
5. Click on Save.
6. Then go to User Frontend→Registration Forms. Select the form of your choice for integrating or create a new form.
7. Then go to the Settings tab and open the MailPoet3 page.
8. Check the box for Enable MailPoet. And select the MailPoet3 Preferred List from the given drop-down.

View after configuration
When a user submits an entry through your User Frontend form: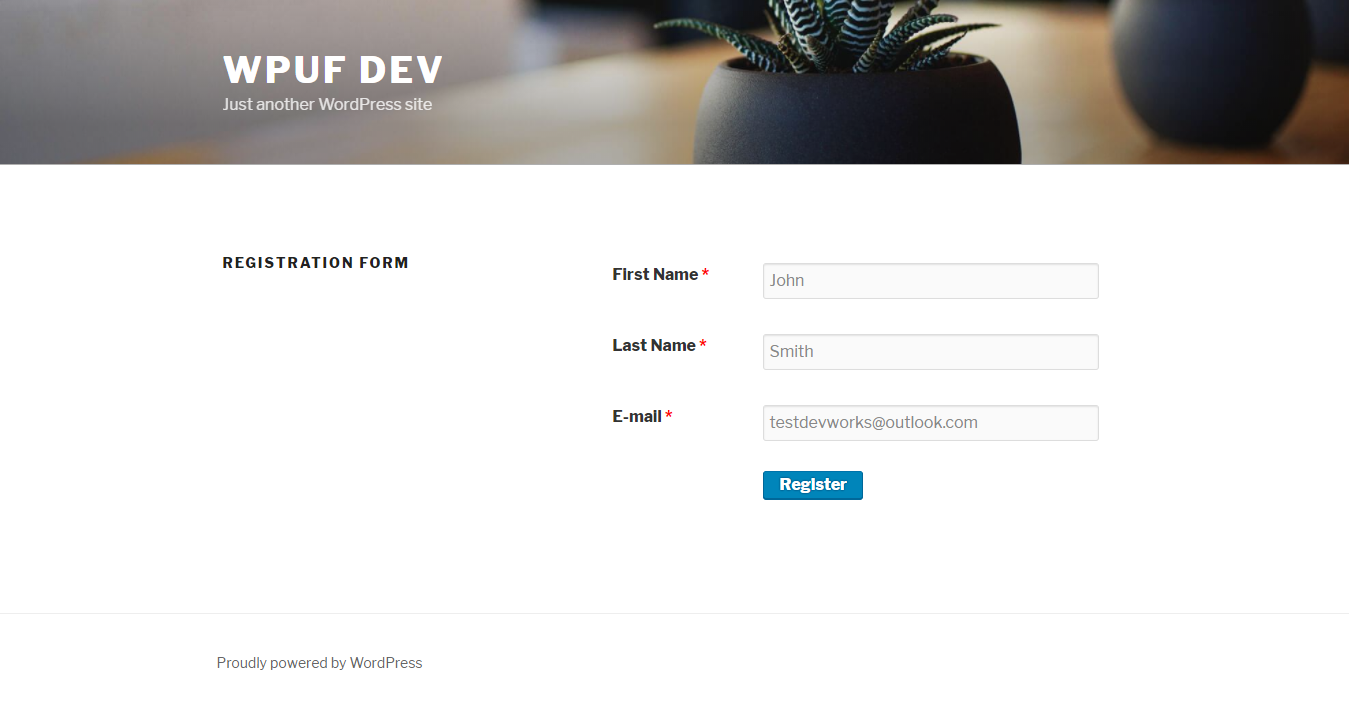 The user will be automatically added to your selected MailPoet3 list, and you will be able to view this from MailPoet3→Subscribers.

Note: All WPUF email campaign modules only integrate the email address of the user with the selected mail list.
Quick Overview of the module