WP User Frontend now lets you send a private message to any registered user from your profile from the frontend. This documentation shows how to use Private Messaging for WPUF.
This pro module is available in WPUF Business plans.
Navigation
Navigate to wp-admin→User Frontend→Modules. Turn on the toggle button for Private Message.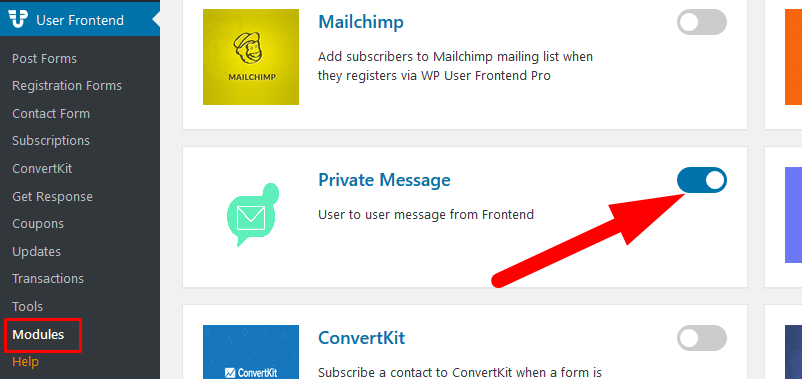 How To Use
After enabling Private Message under Modules, log in to your Profile page. You will see a Message option on the side menu bar.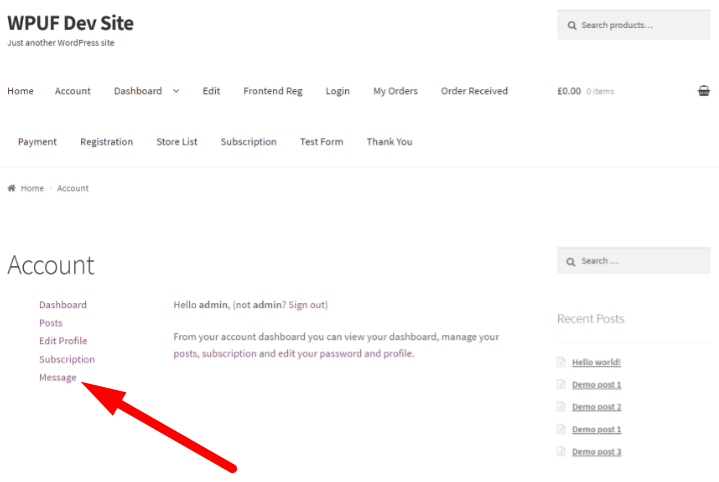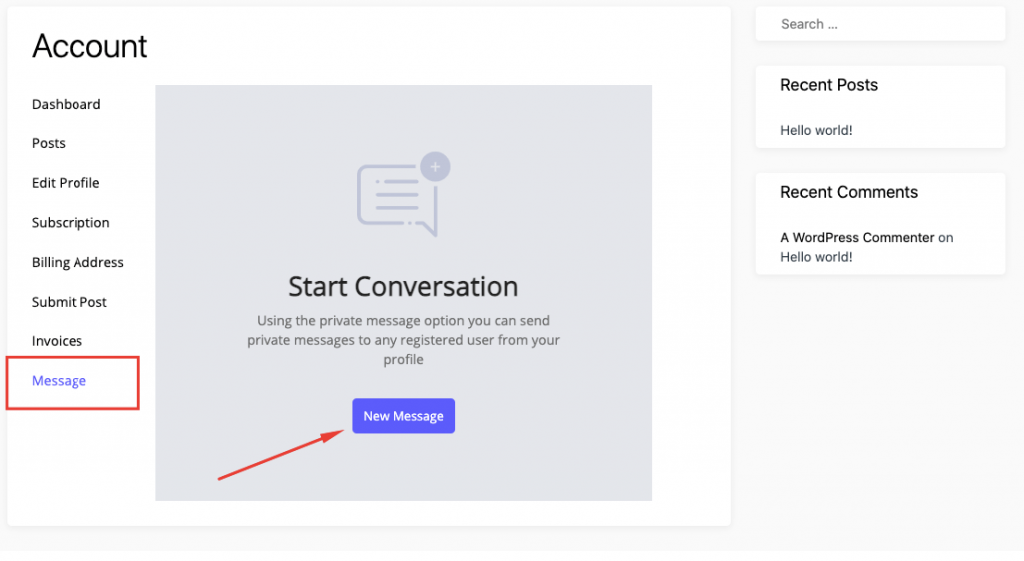 When you click on the Message tab, you will find the following page. Click on the New Message button to start a new private conversation.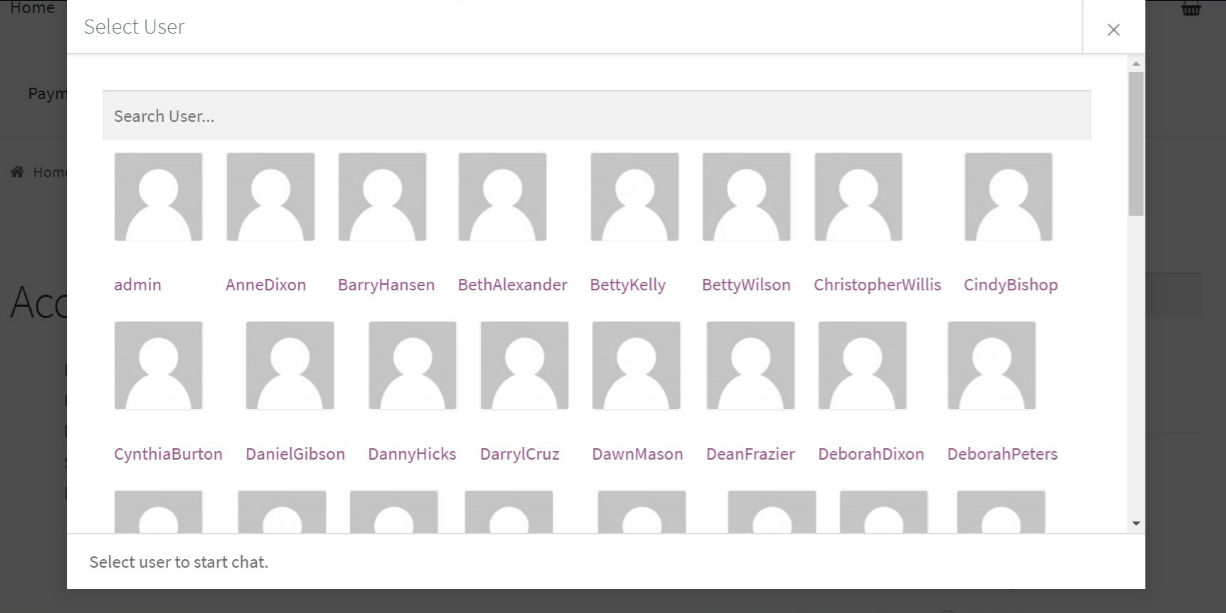 Now you will be asked to select the user you want to send a private message to. Click on the name you want to select.
Now type your message in the text box given. You can also add Attachments.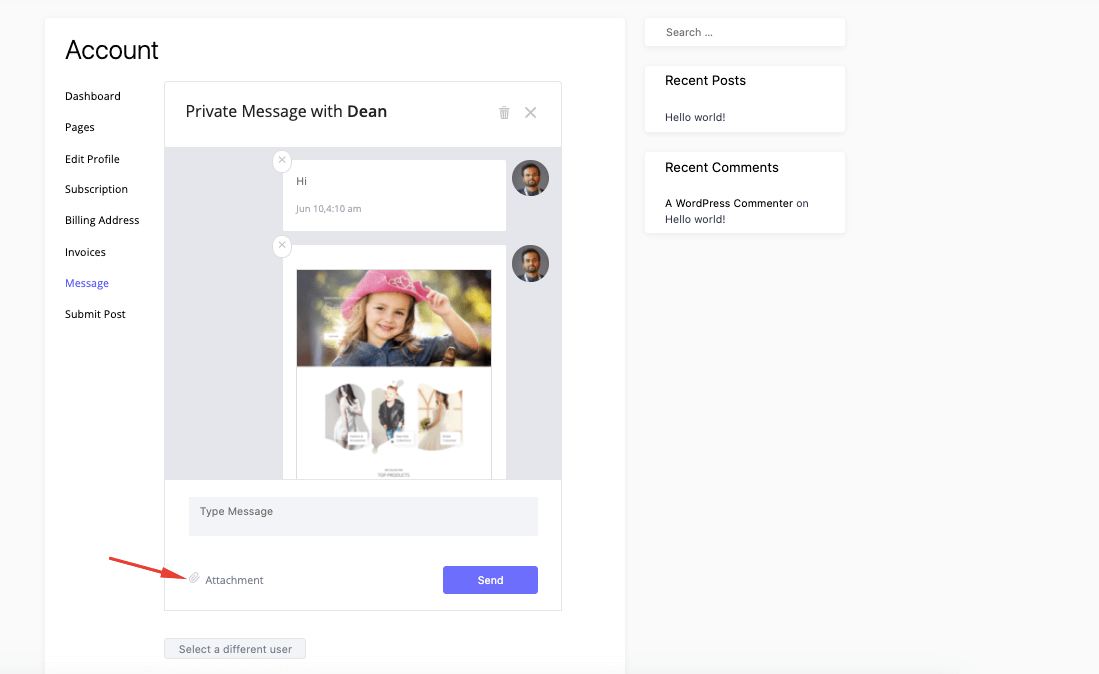 When you send your private message to this user, you will also have the option to delete it. But it will only be deleted from your dashboard, and not from the receiver's end.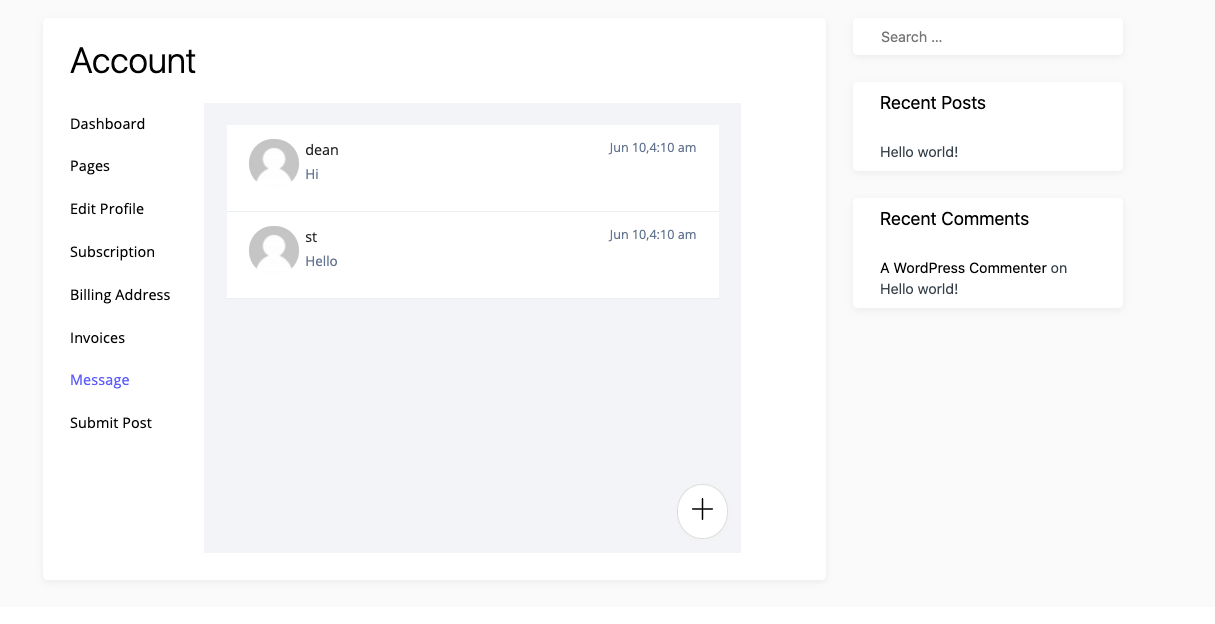 You will be able to view all replies from both ends and conduct a complete conversation from here.
Quick Overview of the module