Stripe Payment
This add-on allows your customers to pay using Stripe for your subscriptions and posts.
Installation
Navigate to your WP dashboard->User Frontend->Modules. Find Stripe and turn on the toggle button on the top right to activate this module.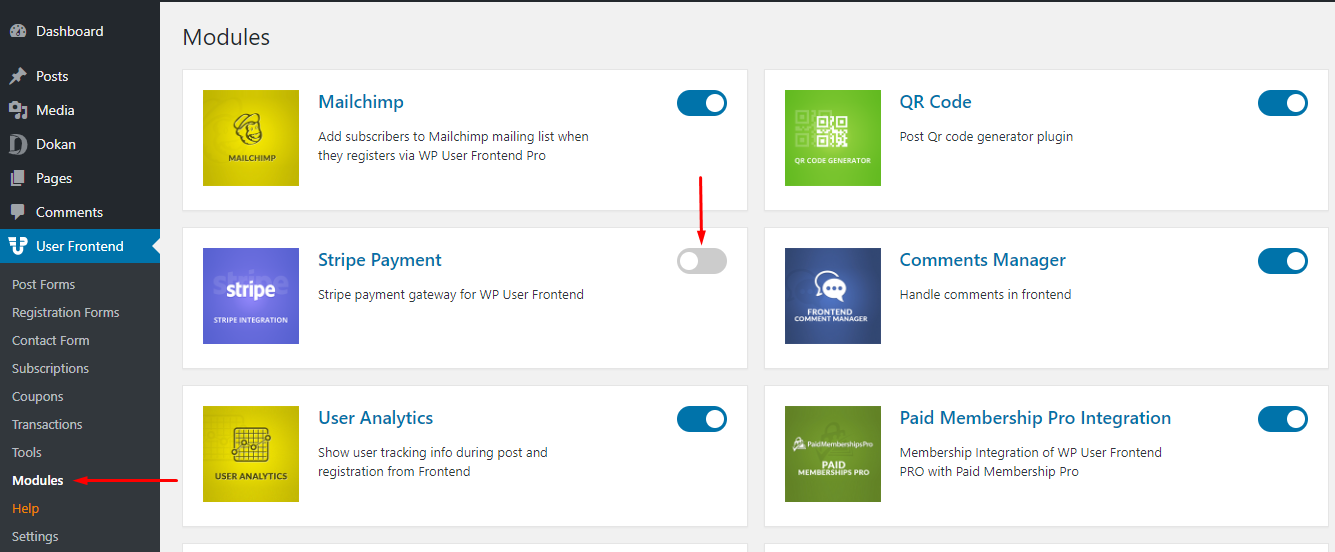 Stripe Settings
After installing and activating the Stripe add-on, navigate to –
WP-Admin Dashboard → User Frontend → Settings → Payment
Now, check the bottom of the page and enter Stripe Secret Key and Publishable Key and
How to get the Stripe Secret and Publishable Key
To get the Stripe keys, visit this link https://dashboard.stripe.com/account/apikeys. If you already have an Stripe account, you will get the keys instantly after login. Otherwise, create a new account to get the secret and publishable key for Stripe.
Please Note that, you have to use the Live keys to use Stripe with WP User Frontend.
How Stripe Works with WPUF
When a customer tries to buy one of your subscription packs or use pay per post system, They will be asked to complete the payment. If you enable Stripe payment gateway, they will be able to pay using their credit cards.
The following screenshots show how the payment process looks like using Stripe.
When your subscriber or customer provides their credit card information and hit the proceed button. Stripe will complete the payment and a conformation message will be shown.
The transaction does not need any approval from admin area. You can view the transaction from-
WP Admin → User Frontend → Transaction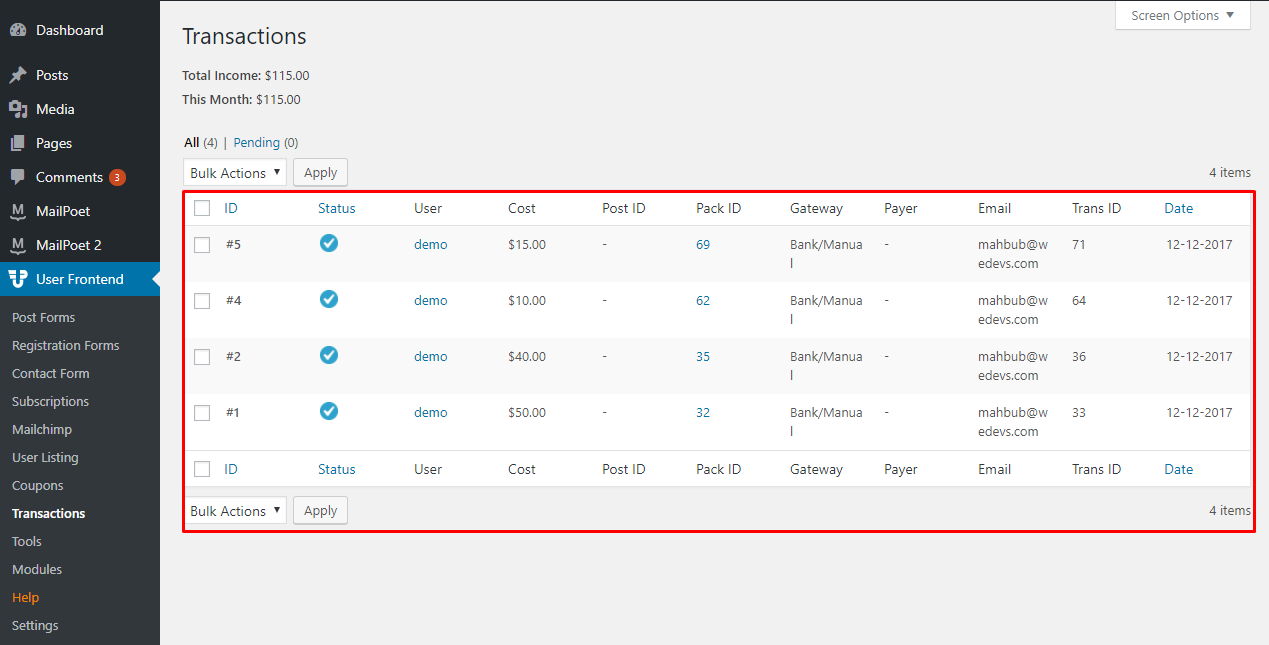 Walk-through of the module