Creating a Multistep Registration Form
Using WP User Frontend Pro, you can easily create multistep registration from. In this documentation, we will show you how to create and publish one.
Create A New Registration Form
Navigate to – WordPress Admin Dashboard → User Frontend → Registration Forms → Add Form.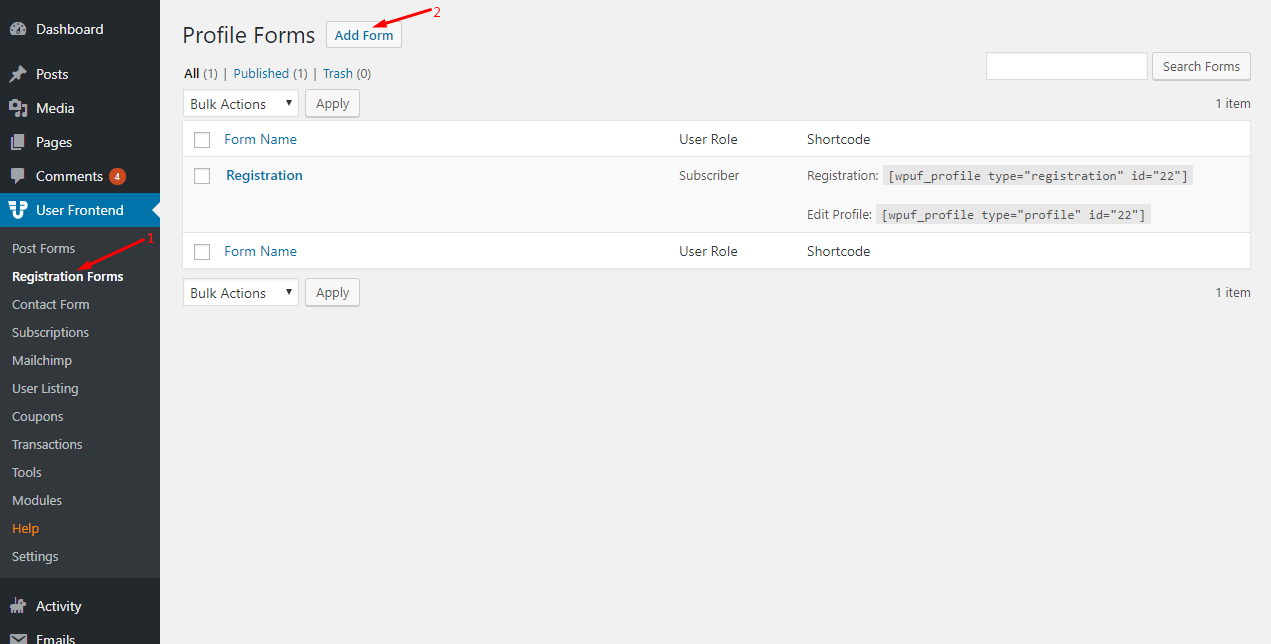 A new form will be created. Now, rename your registration form.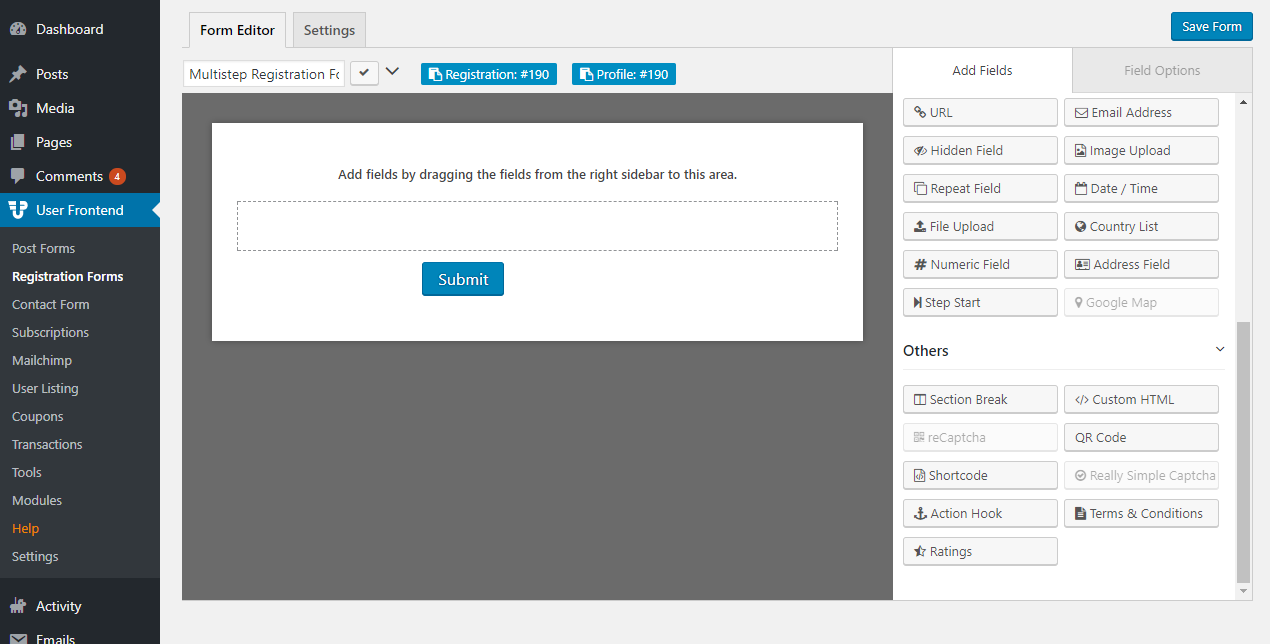 Add Step Start – Multistep Form Field
To make a multistep registration form, you will have to use the Step Start Form Field. Click on the Step Start field or drag it and drop on the form builder.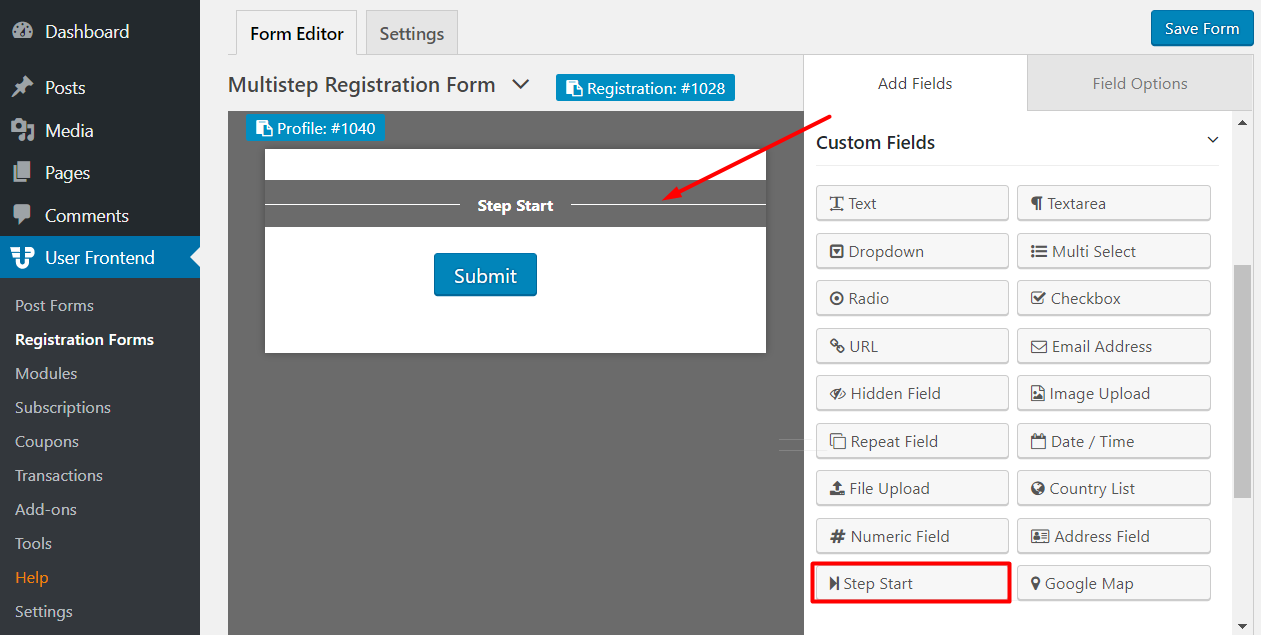 You can customize the step start if you want. There are options for changing the section name, previous button text, and next button text.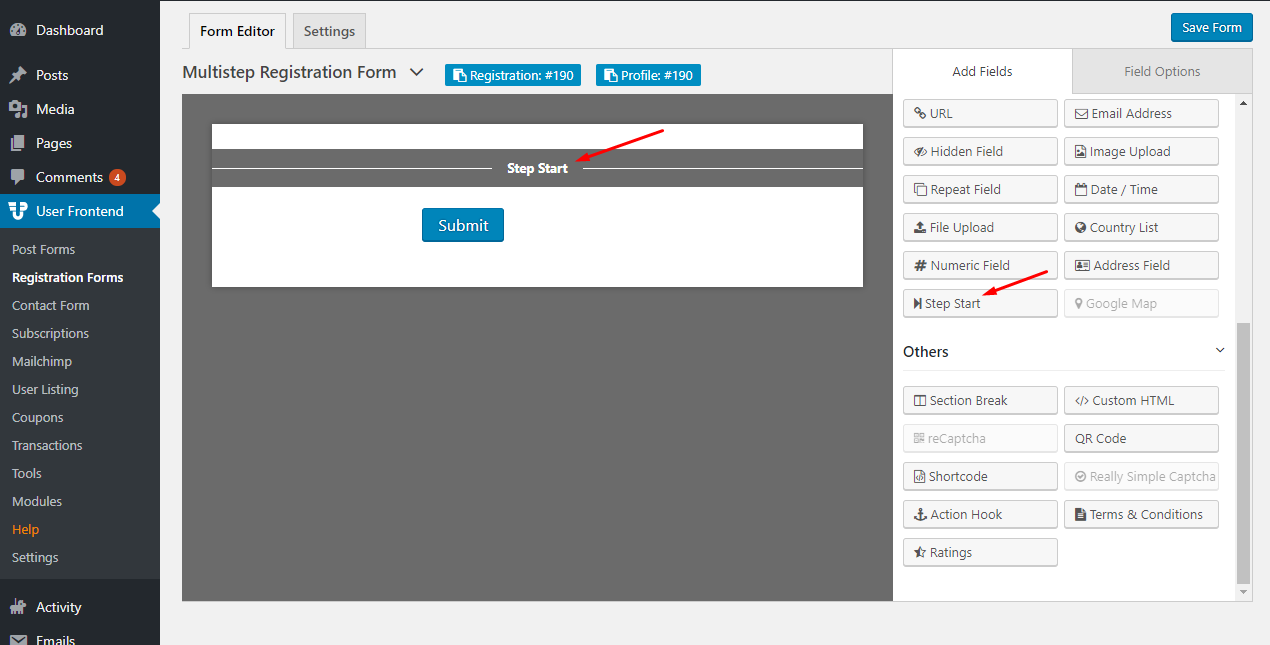 In this step, add the fields you want for the first step. Here, we have added username, email, and password. You can also add more step starts for the number of steps you want in your registration form.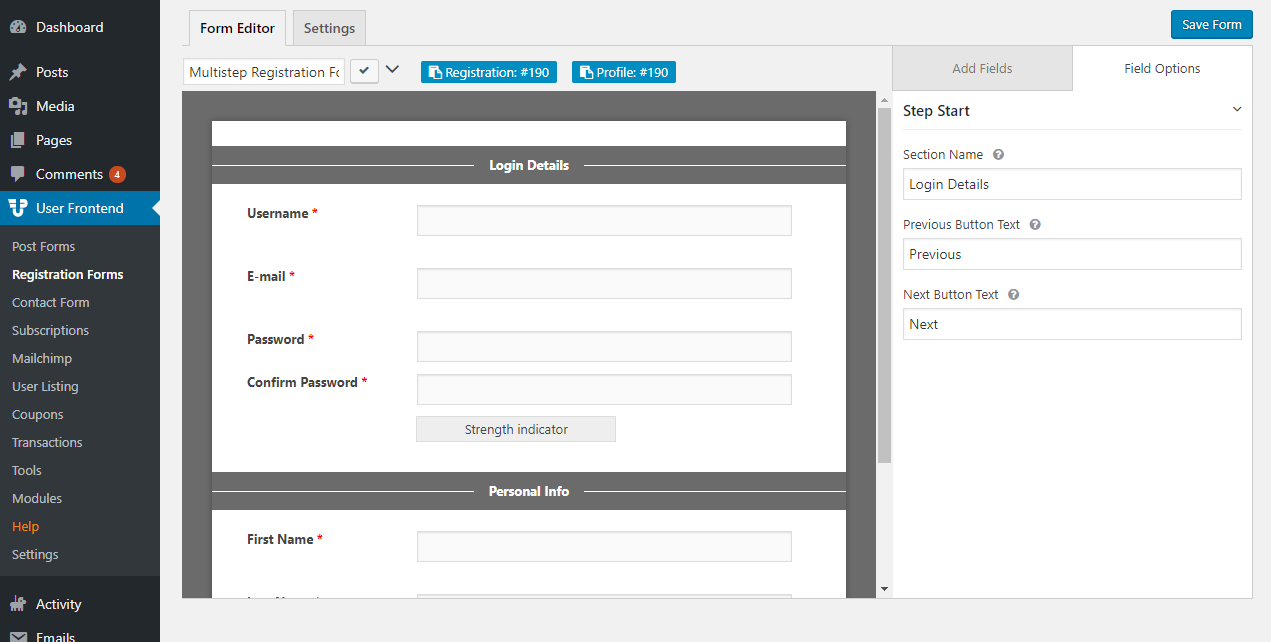 Enabling Multistep for Your Registration Form
Click on the Settings tab on your Form Editor. You will notice an option – Enable Multistep. Click on the checkbox. It will enable multistep functionalities for your form on the frontend.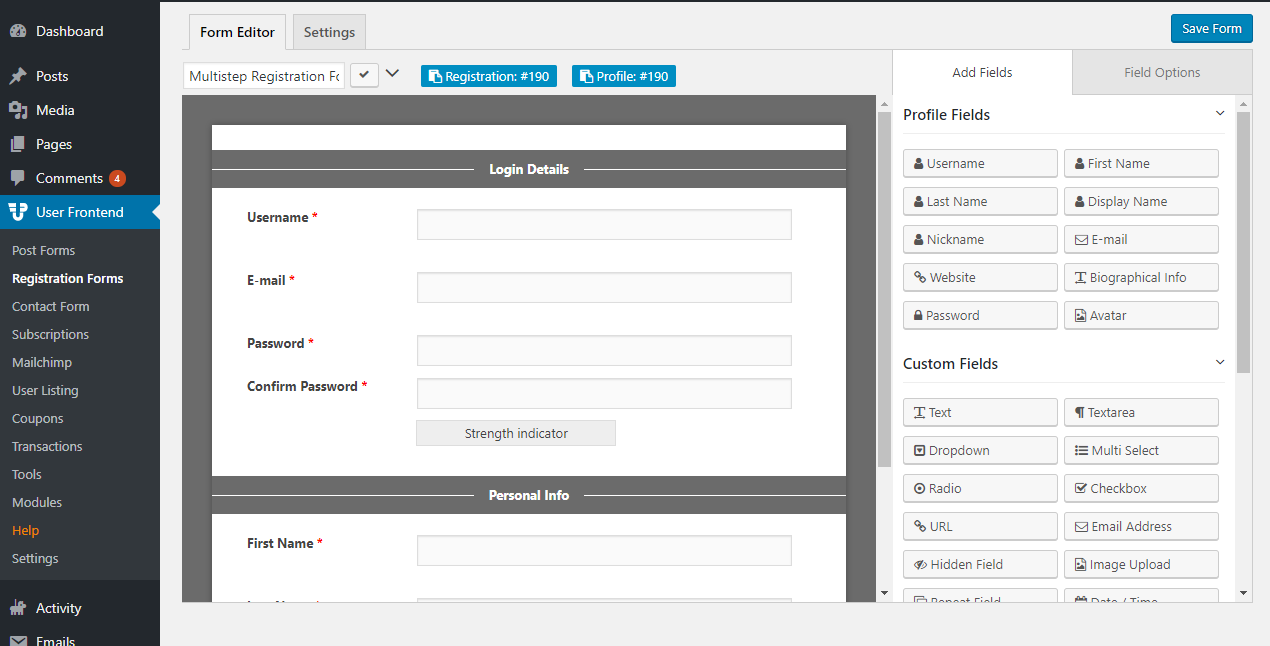 After enabling multistep, you will get some more settings.
You can configure multistep progressbar type to either step by step or percentage.
You can also change the text color, background color and more.
After configuring everything hit the Save Form button.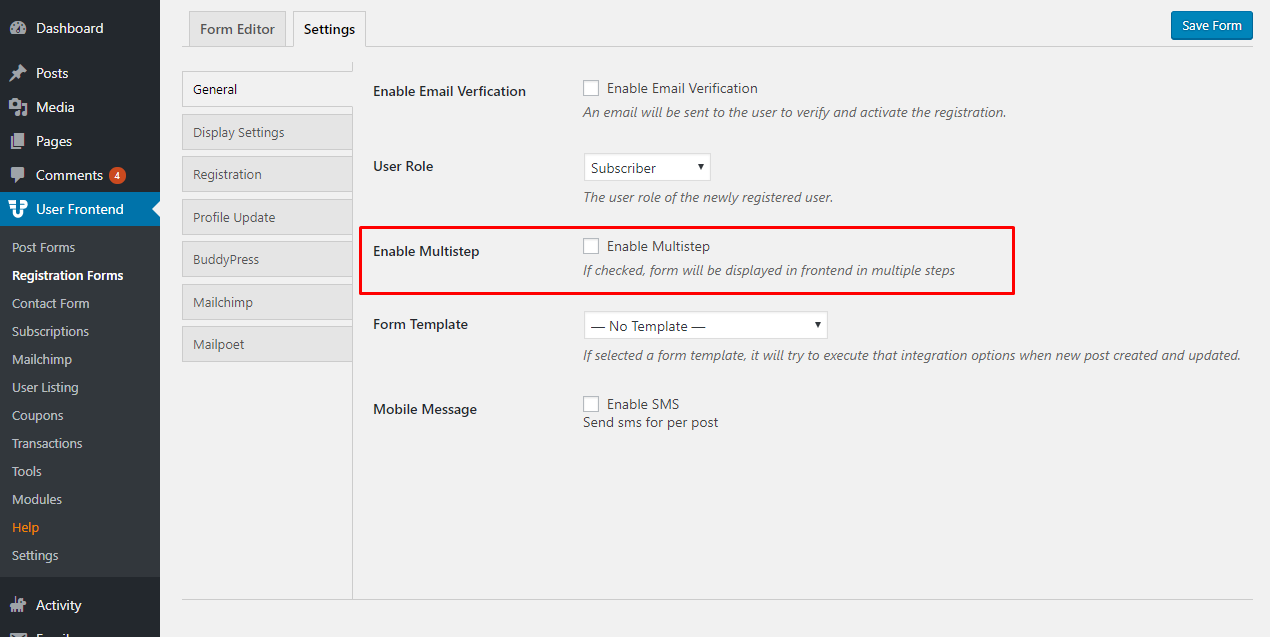 Adding the Multistep Registration Form to a Page/Post
Now, copy the shortcode of your newly created registration form and paste it into a page or post.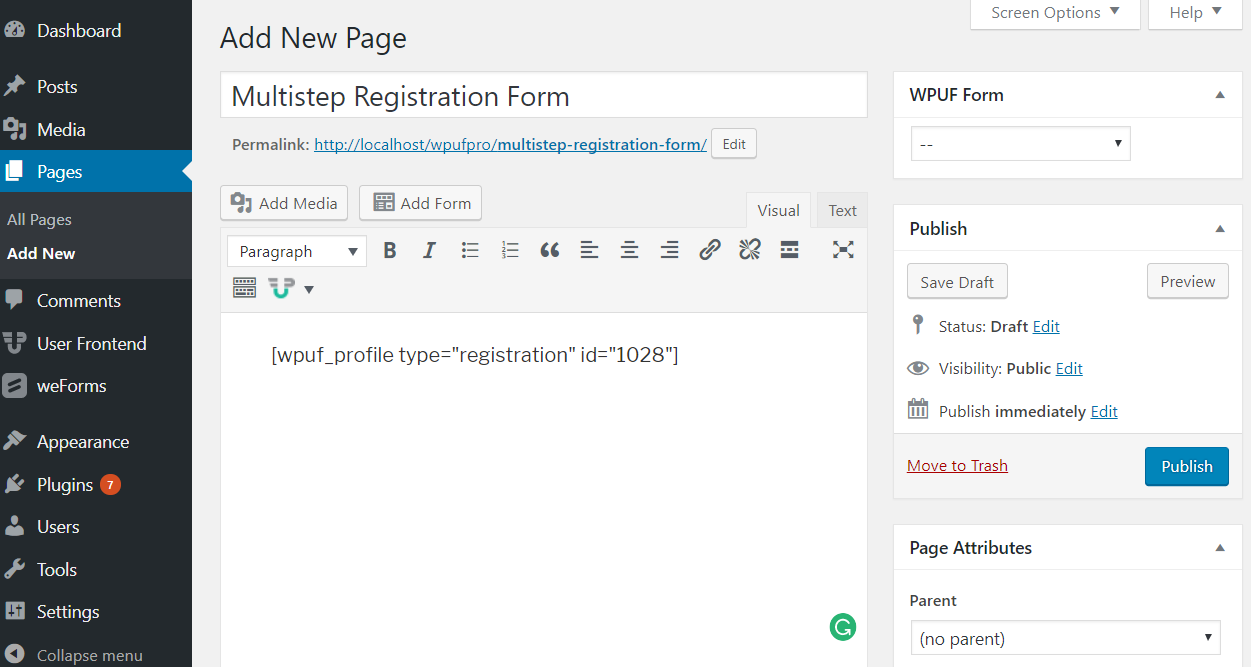 This is how the multistep form will look like in the frontend. Here, we have chosen the Percentage Progressbar type.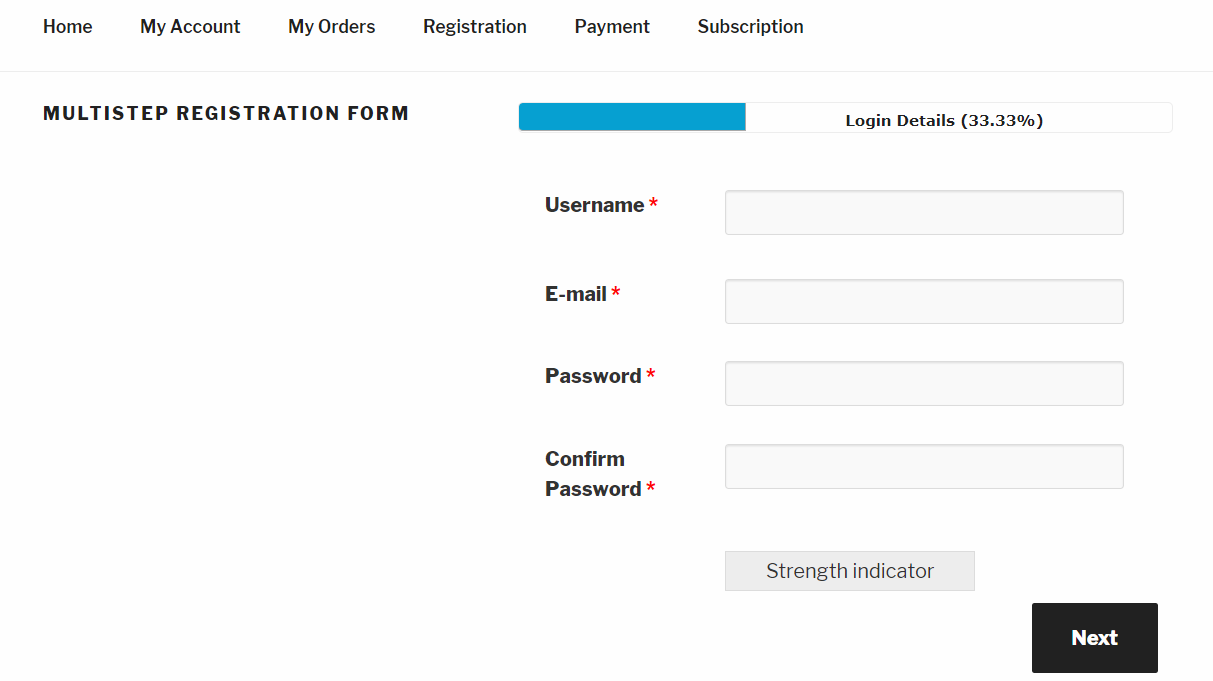 You can navigate through the multistep form using the Next and Previous button.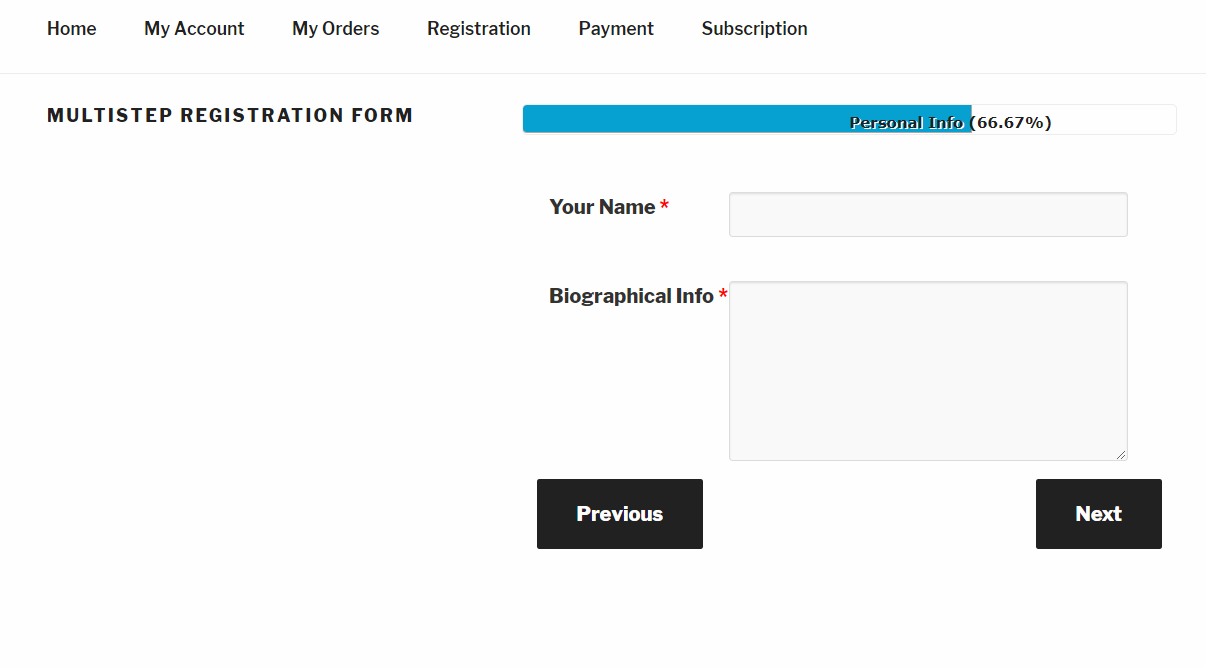 After a successful submission, you get a message like this.