WP User Frontend Automatically creates important pages when you install it for the first time. If you manually want to create a login page, you can follow the below tutorial.
Navigate to – WP Admin Dashboard → User Frontend → Settings → Login/Registration
In this page, you will find several useful settings related to WPUF login. You can override default registration and login forms with WPUF login & registration feature if you want. To do this, check the Login/Registration override option.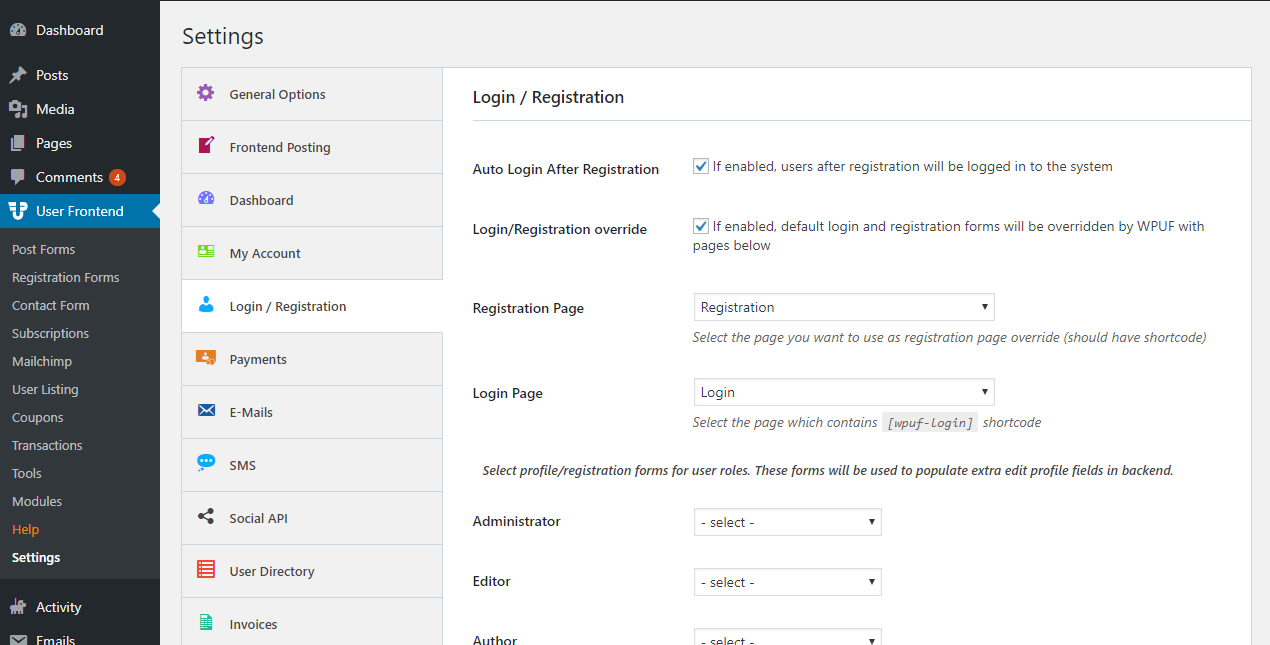 You can also specify the login page. WPUF automatically adds the default login page that it has created. If you manually create one, use the following shortcode – [wpuf-login]
Simply, create a new page and put the above shortcode. Finally, publish the page and add it to the Login Page option in the settings.