Enable Subscription At Registration
If you want all your newly registering users to subscribe to one of your membership packs you can do so from WPUF Payments Settings. Easily redirect your new users to your subscription page first when registering using this feature.
Configuration of Subscription Packs
First create Subscription packs from wp-dashboard→User Frontend→Subscriptions, if you haven't already.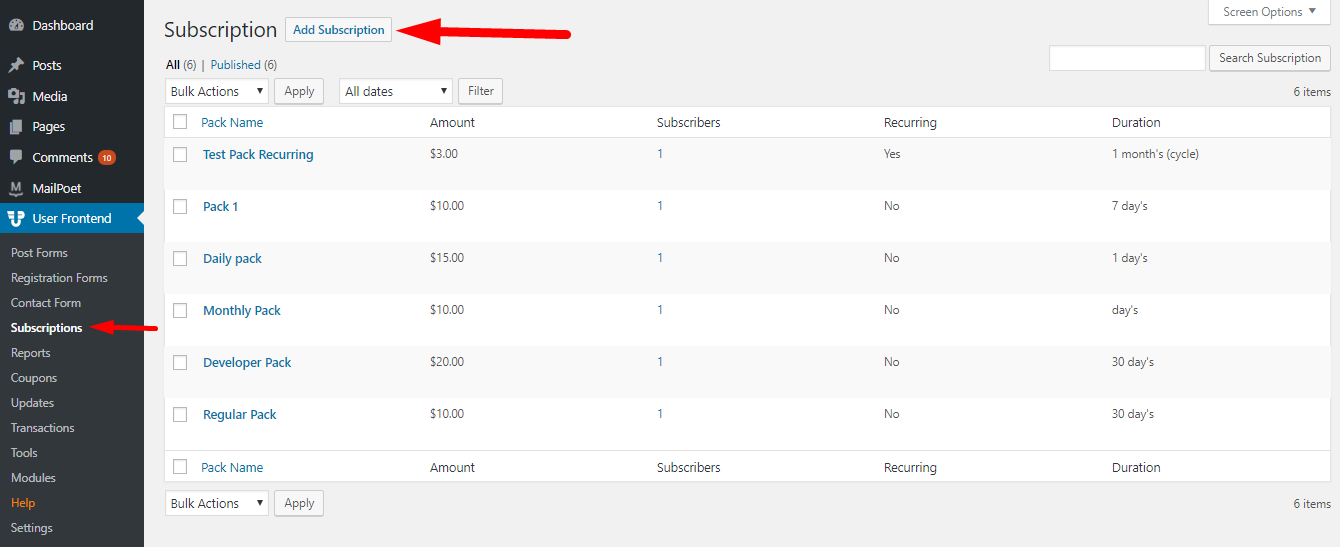 2. Click on Add Subscription. A new page will open up.
3. Fill in the Name of the pack and Description. Then set up the Payment Settings with Billing Amount, Expires In, and Recurring Payment.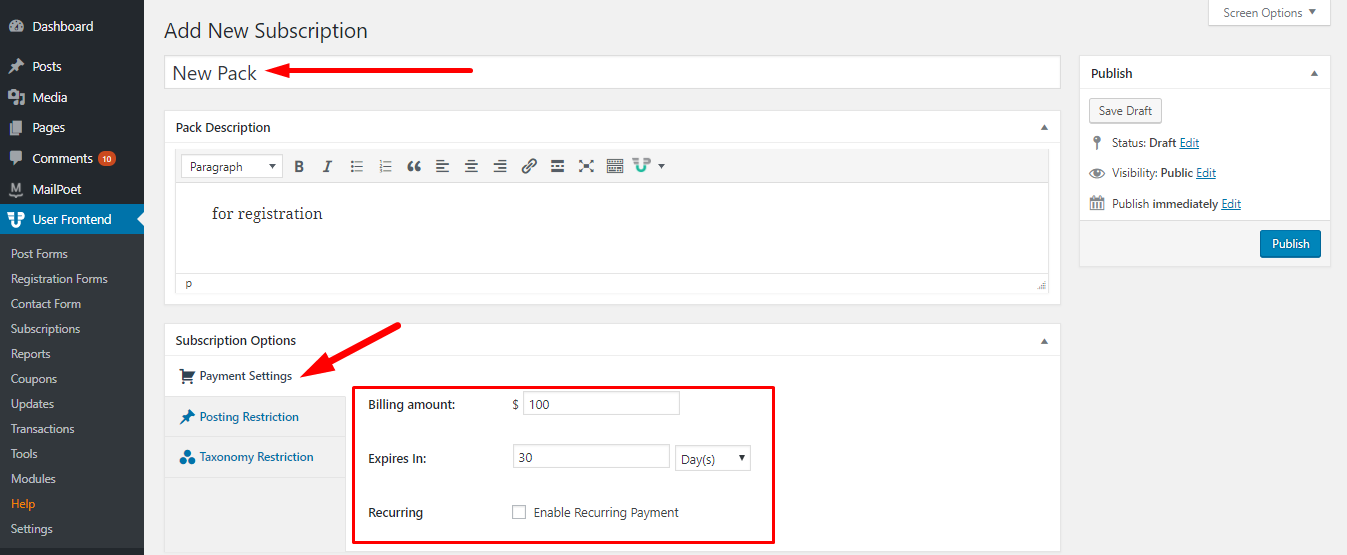 4. Next, fill up the numbers under the Posting Restriction page, which includes number of posts, pages, product, variations, orders, refunds, coupons, MailPoet Page and also Post Expiration and Post Number Rollback.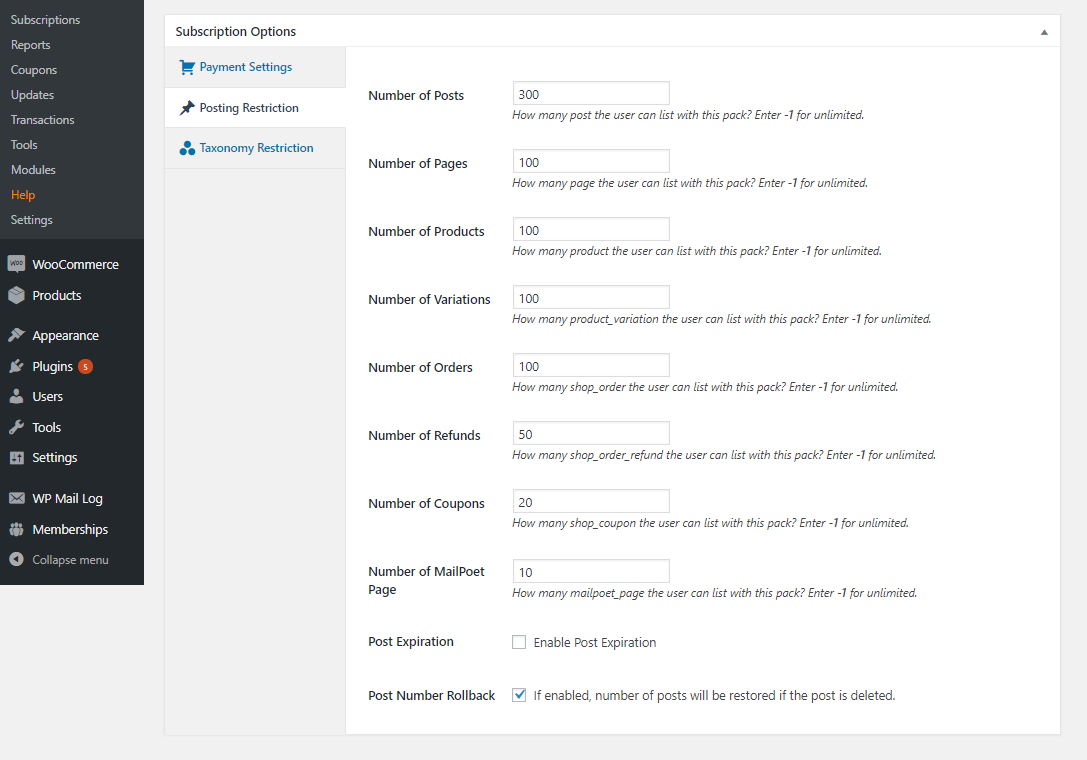 5. Then select the categories you want to enable for your subscription pack from Taxonomy Restriction.

6. After configuring, Publish your subscription pack page.
7. New create a new page to publish all your Subscription Packs, if you haven't already. Use the shortcode [wpuf_sub_pack]to create your Subscription page.
Configuration of WPUF Payments Settings
Now navigate to wp-dashboard→User Frontend→Settings.
Open the Payments page.
If you haven't already enabled payments for your site, check the box for Enable Payments [Enable payments on your site].
From the drop-down, select your published Subscription Pack Page where you have inserted the shortcode.
Then turn on the checkbox for Subscription At Registration [Registration time redirect to subscription page]. 
Now check this feature from the frontend.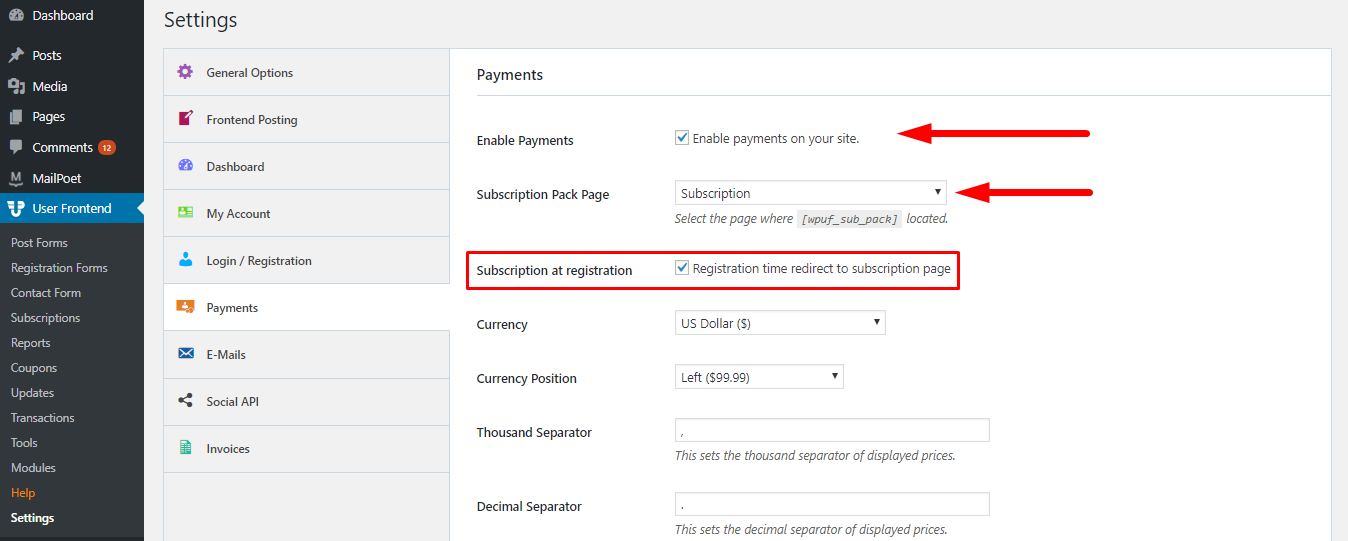 Frontend View
Now when a user clicks on your Registration page, he/she will be redirected to the Subscriptions page first.
After selecting a subscription pack, the user will be taken to the registration form of your site, as shown below: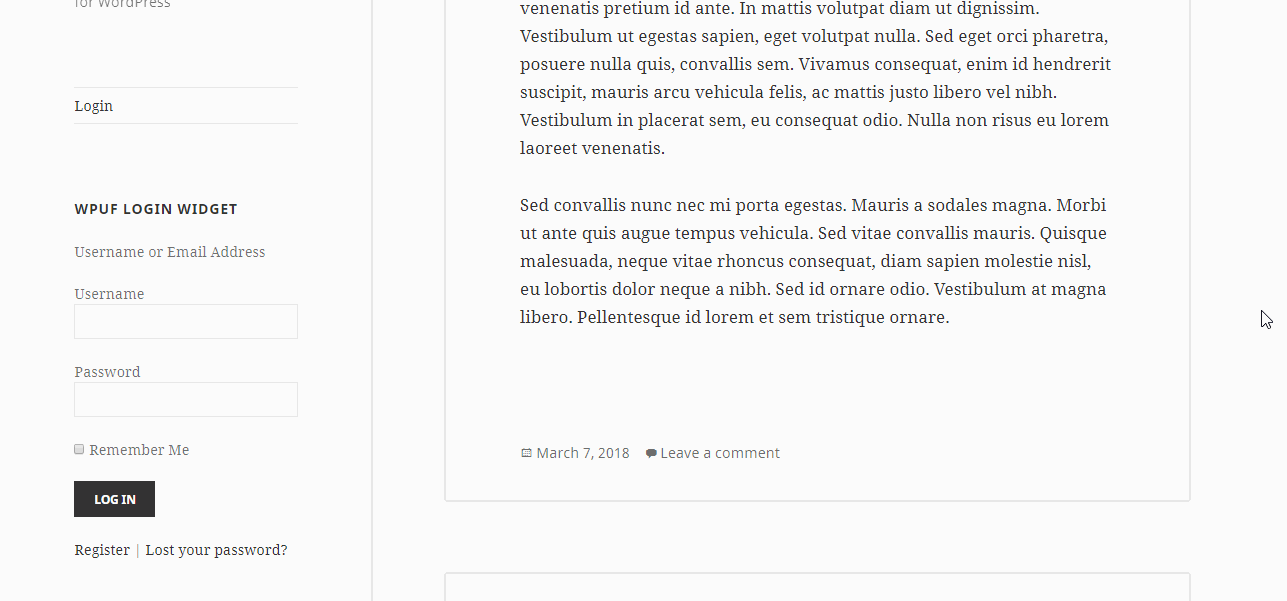 This completes the configuration!
Walk-through of the process