You can manage all the transaction that happens from the Transactions menu. To see all transactions go to
wp-admin→User Frontend→Settings→Payments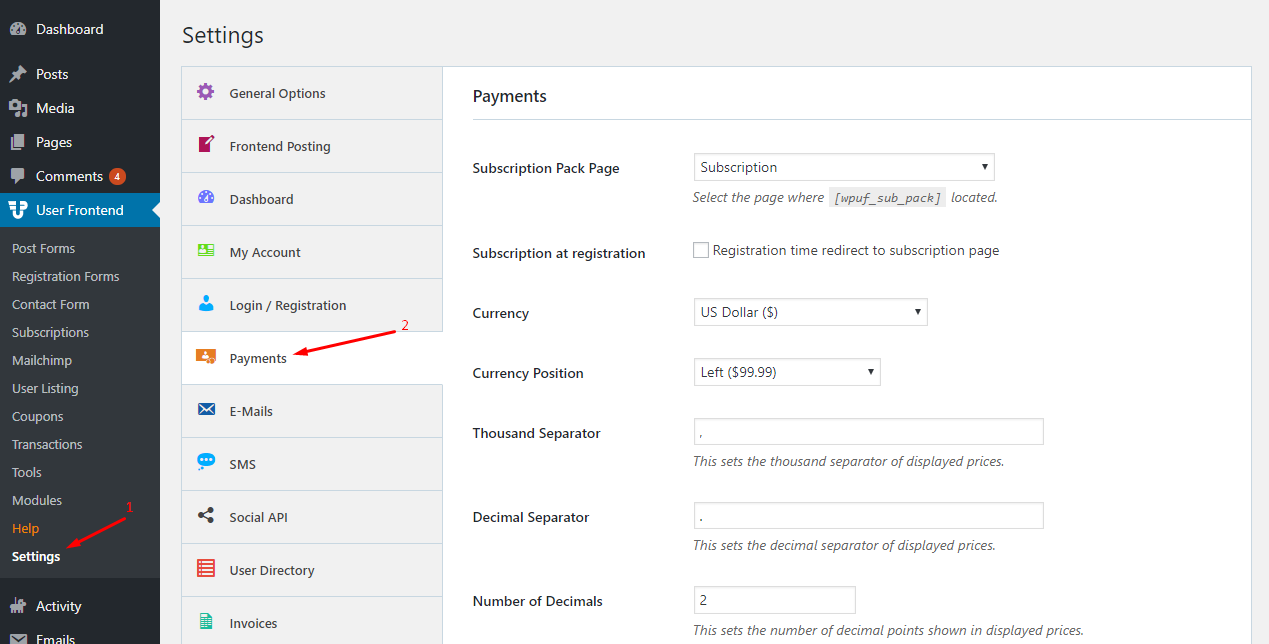 Scroll down and enable the payment gateways that you want.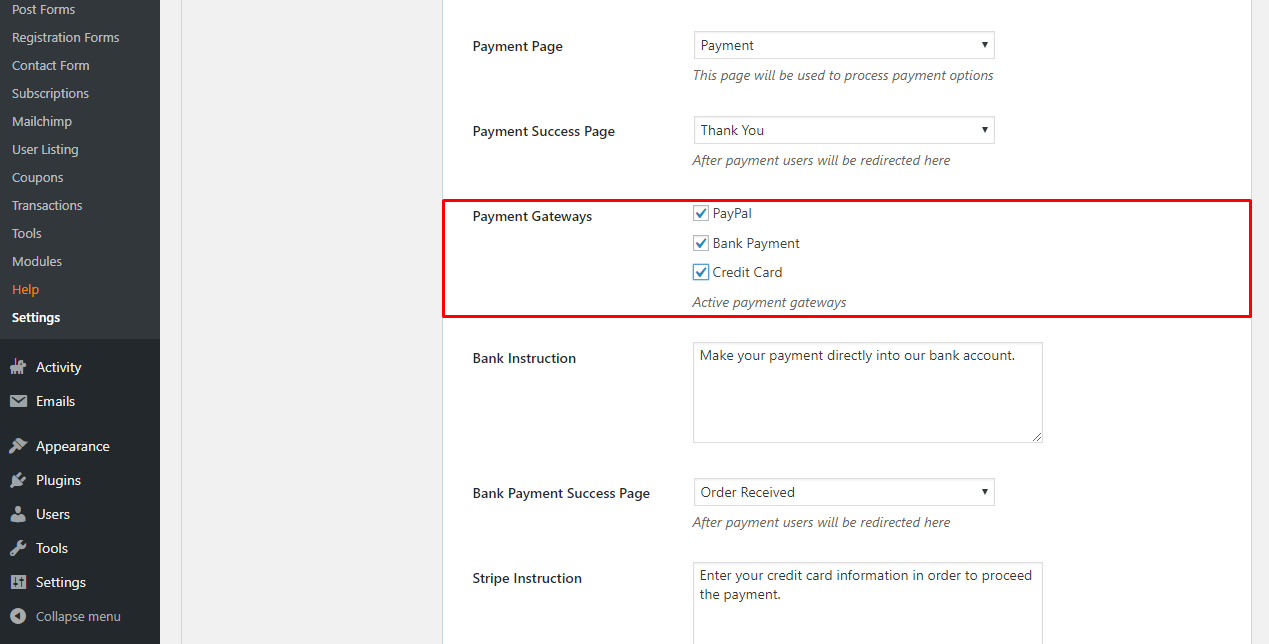 You can learn more about payment gateways from here
NOTE: YOU NEED TO MANUALLY APPROVE BANK PAYMENTS. OTHER PAYMENTS WILL BE AUTOMATICALLY APPROVED.
Go to wp-admin→User Frontend→Transactions and sell all the transaction that happens. You can see them by their ID, Status, User, Cost, Post ID, Pack ID, Payment gateway, Payer etc.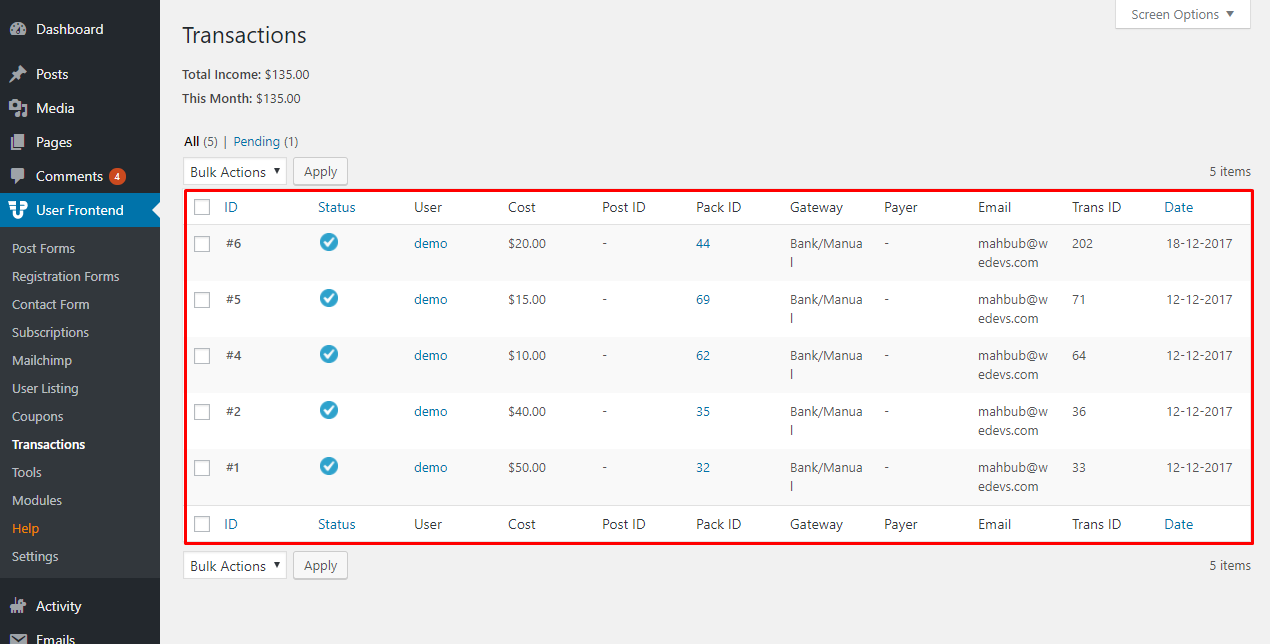 You need to manually approve all the bank payments from the pending section. You can either chose to reject them or Accept. You will find this menu when you hover your mouse pointer on the payment.