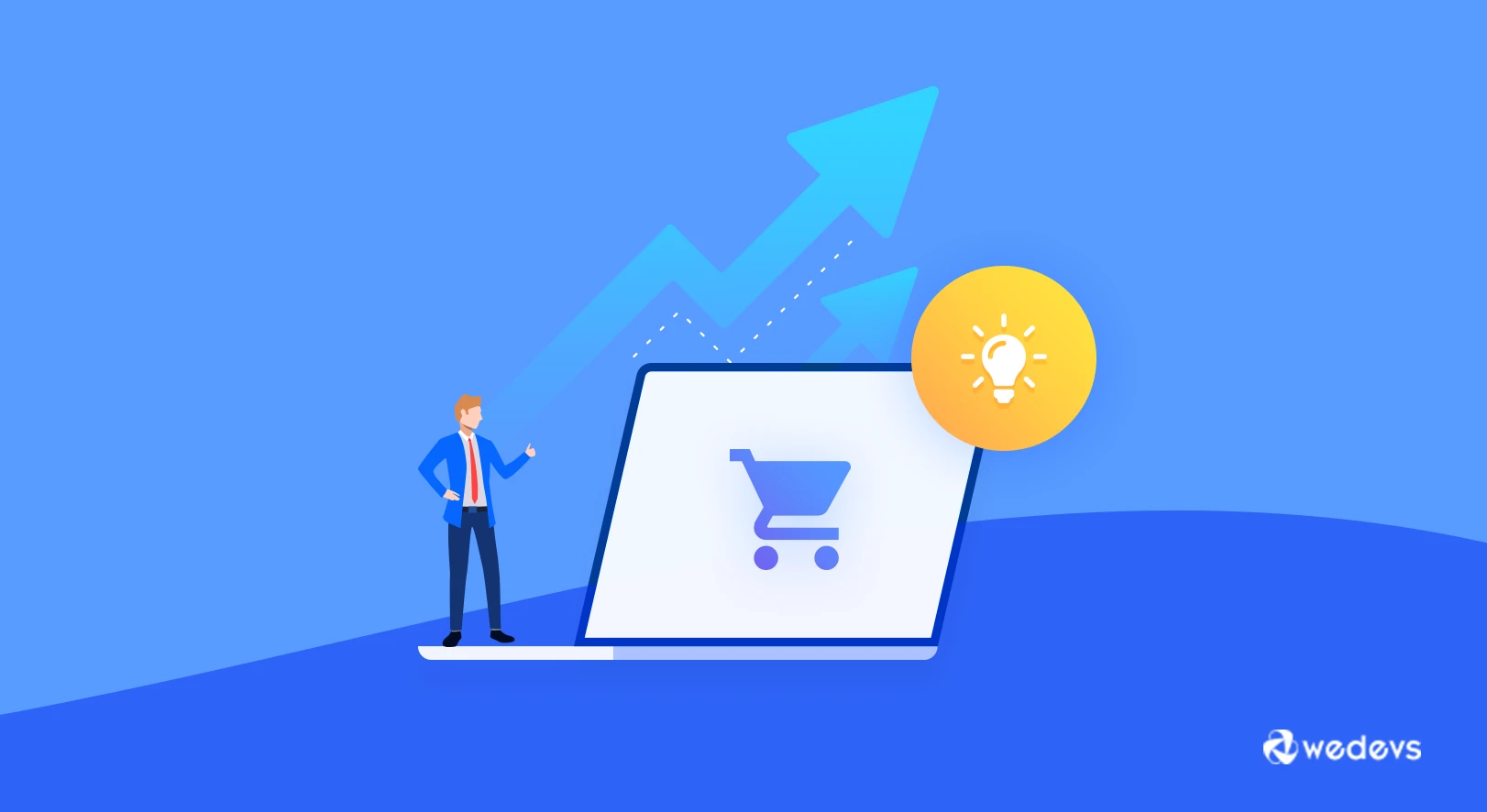 How To Build A Startup Sales Strategy (With Top 5 Brands' Case Studies)
Are you thinking of a startup? Do you find it difficult to take the initiative and become an entrepreneur?
If you are planning a startup and you encounter challenges; you need an introductory guide that would help you to devise an effective startup sales strategy.
Your sales strategy must comply with the digital marketing strategy. You need a marketing plan that helps you to generate leads and convert them into sales. So, our marketing tips for startups will provide you with the necessary helping material that can be implemented to get the most our out of your marketing strategy and business plan.
So, are you ready to take a look at marketing tips for small business owners? Or do you need help with your sales strategy?
Well, it is not so difficult, and we will make it quite easy and interesting for you. These tips are simple and easy. They help you to grab new opportunities through marketing immediately.
So, sit back and take a look at these tips that we have made easy for you.
If you haven't a marketplace yet, don't worry. We have articles that would guide you on how to easily build a marketplace and how to customize it with free tools.
Provide Appropriate Details about Your Products and Services
Your customers are your business support. Take them as a business pillar. Make things easy for them. Look back and remember the last time when you were a customer.
Did not you need details about the products and services when you were a customer?
The same thing goes for your customers. They are eager to learn about the things you sell. So, provide the best details and make things easy for them.
Your customers always love to hear from your company or brand. So, devise your startup sales strategy accordingly and add minor details that can facilitate customers' understanding.
Want to facilitate your customers more?
Do not include irrelevant details in online advertisements. Make appropriate use of digital marketing strategy. The irrelevant details lose customer focus.
Related Read: /blog/155112/proven-strategies-to-increase-sales/
Be Precise!
Do not add products and services that are not relevant or are in the planning stage. The customer needs accurate details. So, as an entrepreneur, you need to focus on minor things and make them useful for your customers. The incorrect details may disappoint your customers. So, there are chances that the customer would not come back to your platform because he did not get appropriate details about your products and services.
Take a look at how Forever21 has made provided a simple and detailed view of products and services to the customers.
Use a Sales Funnel
Using a sales-funnel help you to track a customer's journey toward sales. It is an important part of marketing tips for small business owners. So, entrepreneurs must utilize a sales funnel to maximize sales and keep track of changes in marketing strategies based on customers' reactions.
Let's take a look at how it works.
Sales funnels are used to generate leads and convert them into customers. The sales funnel process includes:
Lead Generation
Understanding the Aspects of Lead Generation
Implementing Lead Scoring
Examining Customer's Behavior
Implementing Marketing Strategies
Converting Leads into Sales
Lead generation in sales funnels determines the quality of a lead. The further steps ensure the customer's behavior and his tendency to interact with the company or brand.
So, you will get an overview of the customer's response. And you can make a comprehensive marketing strategy to focus on your leads rather than focusing on a large number of customers.
Let's check the advantages of a sales funnel!
Sales funnels save marketing and financial resources by telling about the quality of leads.
You can always have a look at customer activities.
You can keep track of customers for remarketing your products and services.
Here is an example of Drift, a live chatting service utilizing sales funnels!

Implement a Customer Management System
Customer data is an important aspect of digital marketing strategy. A startup must focus on customer data for the implementation of marketing and sales strategy. The startup sales strategy is based on a customer's interaction with the brand or company.
So, do you want your customers' data integrated with your sales strategy? Or you need to compile customers' data for updating your marketing plan?
A customer management system (CMS) is your thing!
CMS is an integrated management system that keeps a record of sales, customer interactions including feedbacks and customer data. So, you must implement a CMS to make things easy for you. You can always search and check for a particular customer in the CMS.
What else Can CMS Do for You?
A CMS is connected with databases, and customer interaction at every level with your company or brand is stored in the CMS. Accordingly, you can always keep track of customer data which helps you to make them loyal.
CMS can be used for remarketing purposes!
You can take a look at recent and past interactions of customers through CMS. So, preferably, you must remarket your products and services to those customers who are somehow distanced from your brand for a while.
To get the most out of CMS, follow these steps:
Make CMS simple and easy to use for employees.
Integrate digital marketing strategy with CMS.
Apply effective synchronization tools.
Keep the data updated.
Keep track of loyal customers
Here is an example of wellsfargo with an integrated CMS: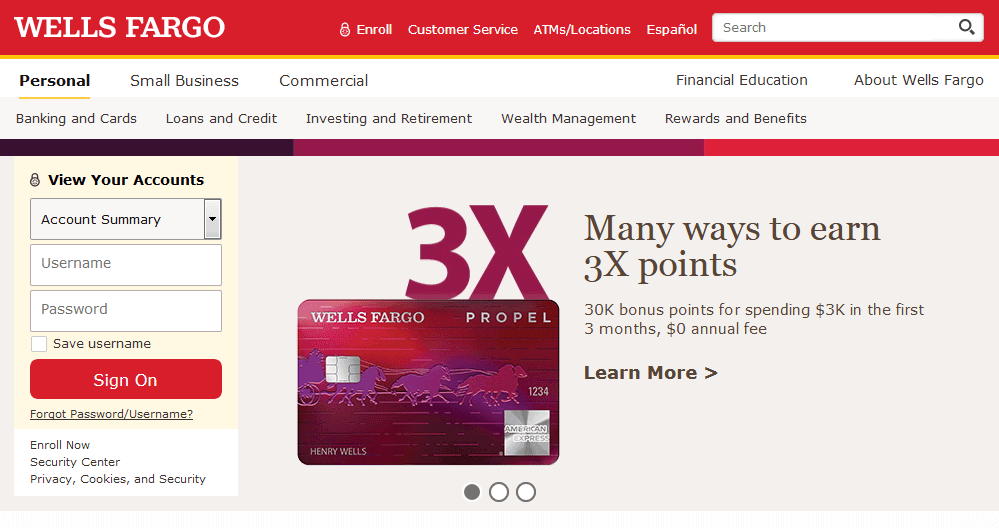 Make Strategic Partners
Strategic partners are helpful for the promotion of products and services and boosting sales. Strategic partners help startups in selling their products and services through cross-selling.
So, grab the opportunity and make some effective strategic partnerships!
Now, take a look at how to make strategic partners?
You must make public relations and attract other businesses through attractive ideas that can be beneficial for them. It is more like a win-win situation. You get something for giving something.
So, watch out for companies offering complementary products relevant to you.
You can also promote your products and services together if there is a symmetry between the products and services. Take a look at some of the benefits of a strategic partnership for boosting sales:
Startups can take benefits from cross-selling.
Startups can promote their ideas, products, and services.
Growth in Sales.
Here is the best example of strategic partnerships of Uber and Spotify to improve sales growth: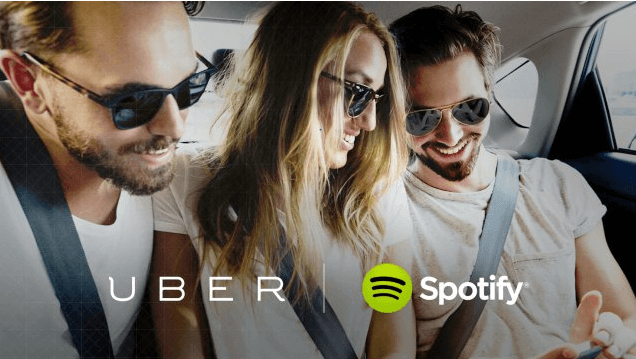 Create an Effective Social Media Marketing Strategy
Social media marketing has become an effective part of the sales strategy. You must make a robust social media marketing strategy for generating leads and making loyal customers.
So, utilize social media platforms including Instagram, Twitter, Facebook, etc.
You need to implement digital marketing strategies to maximize the number of followers on your social media accounts. Social media marketing is a key player in changing the destiny of startups.
So, do you need to boost sales through social media?
Here are the steps you need to follow to maintain a strong presence on social media platforms for boosting your startup sales strategy:
Know your Audience
Publish a mission and vision statement of your startup
Regularly update social media accounts with posts related to industry updates and details about your products and services
Publish posts to take feedback
Track and Analyze your customers
Optimize social media strategy by your sales strategy
Provide customer support in comments
Here is how Red Bull is effectively taking up a vigorous social media marketing strategy to boost sales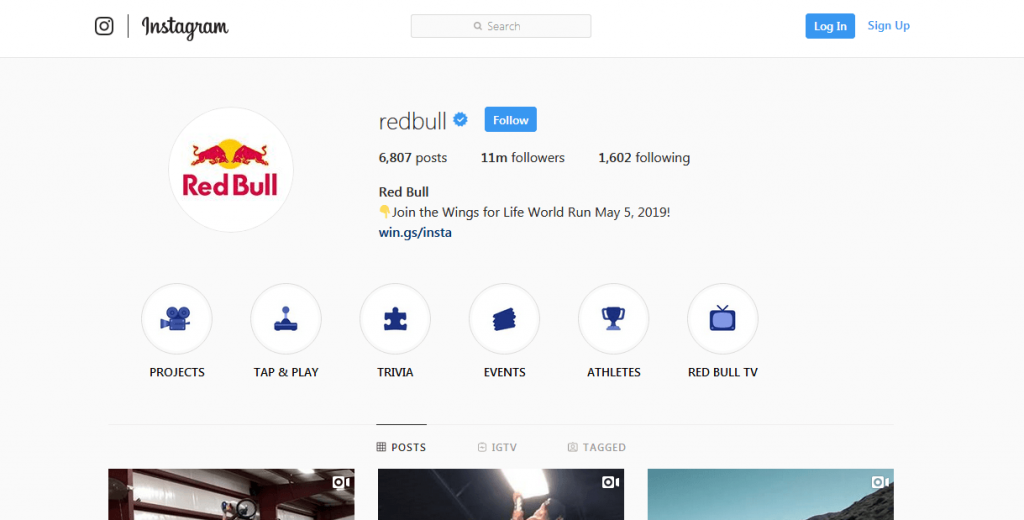 Implement a Customer Loyalty Program
Loyal customers are a blessing for new businesses. As, an entrepreneur, you must focus on making customers loyal through customer loyalty programs.
So, do you want to spread a word about your product or service?
Your loyal customers can do it for you free of cost!
Loyal customers keep spreading good words on behalf of your brand. So, you need to invest on your loyal customers for fruitful results.
Let's take a look at how to keep the customers loyal?
Take feedback and resolve issues on a priority basis
Keep in touch
Give occasional offers and discounts
Manage loyal customers through customers loyalty programs
Keep a track on sales and growth prospects.
Let's take a look at Starbucks Customer Loyalty Program, Starbucks Rewards: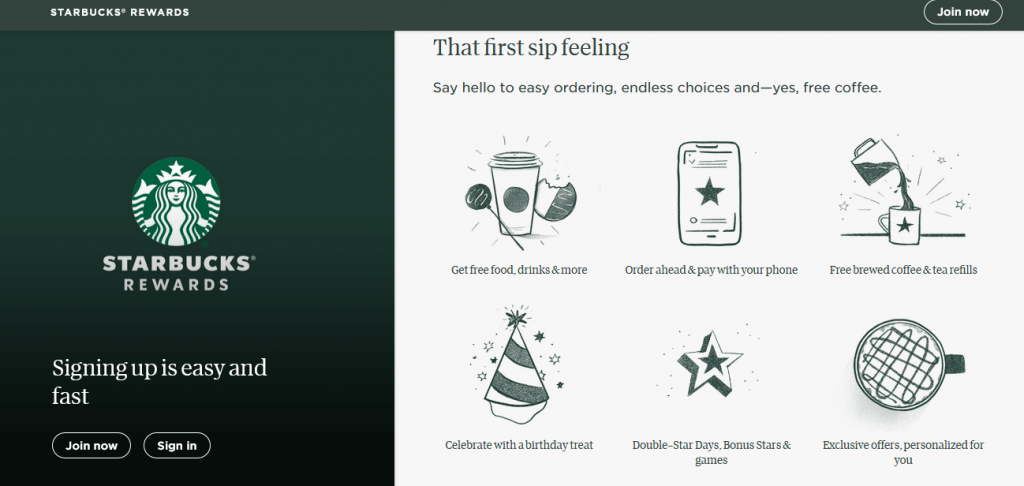 Bottom Line on Startup Sales Strategy
Entrepreneurship needs tumultuous efforts to climb the success ladder. However, the most important part of this success ladder in entrepreneurship is sales.
Whether you are selling products or offering services, you will need an incredible sales strategy to generate revenues.
Therefore, entrepreneurs must focus on their sales strategy to increase customer interaction and sales. In this regard, these tips will help you to manage your sales strategy effectively.
What's your favorite tip to make sales for startups? Share it in the comments below.