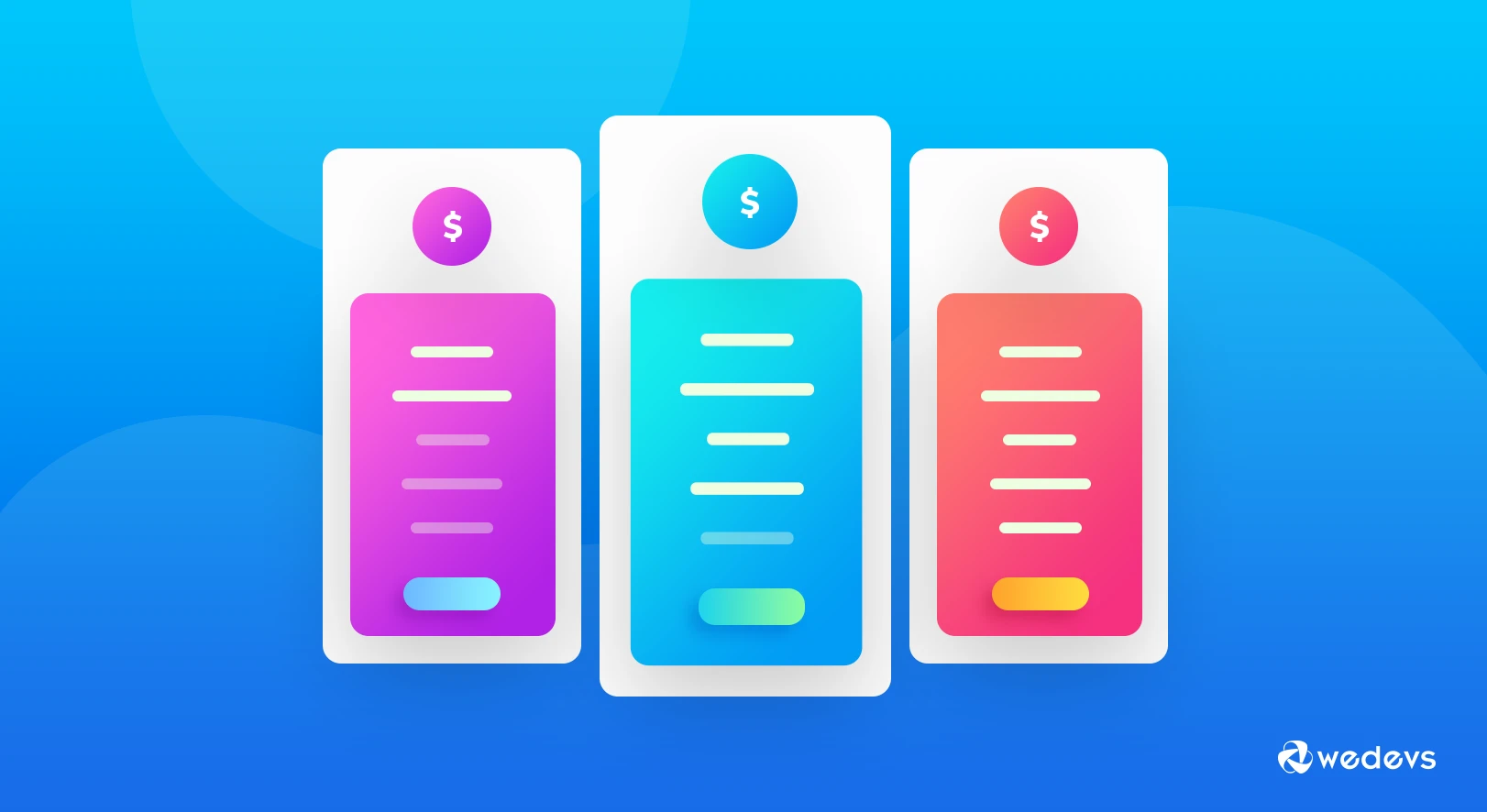 Top 7 WordPress Membership Plugins To Ensure Your ROI With Proper Security
Do you want to create a membership website in WordPress? Are you looking for a more advanced approach to creating a membership website in WordPress? Then you have landed on the right page.
A membership website provides you with the opportunity to give more accessibility to your users on your website. You can increase your income by engaging users through your membership website.
You need to choose the right membership plugin for your website because it provides more user interaction and increases opportunities for business growth.
Whether you need to increase user engagement or you have plans for business growth, membership plugins are the best solution to these approaches. You can maintain an outstanding business portfolio online only if you create a user-friendly and full-functional membership website.
In this article, you will find the best WordPress membership plugins for your website.
Do You Really Need a Membership Website?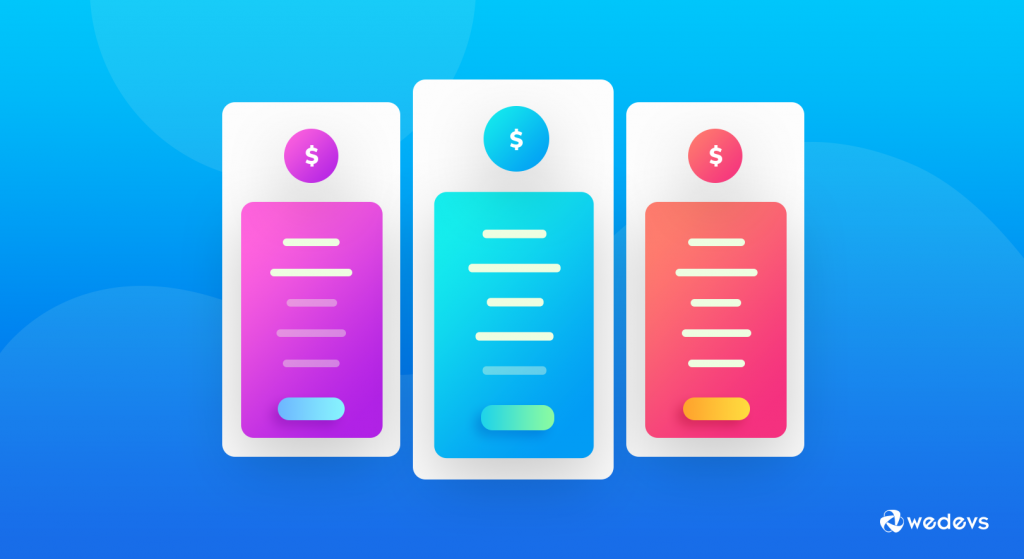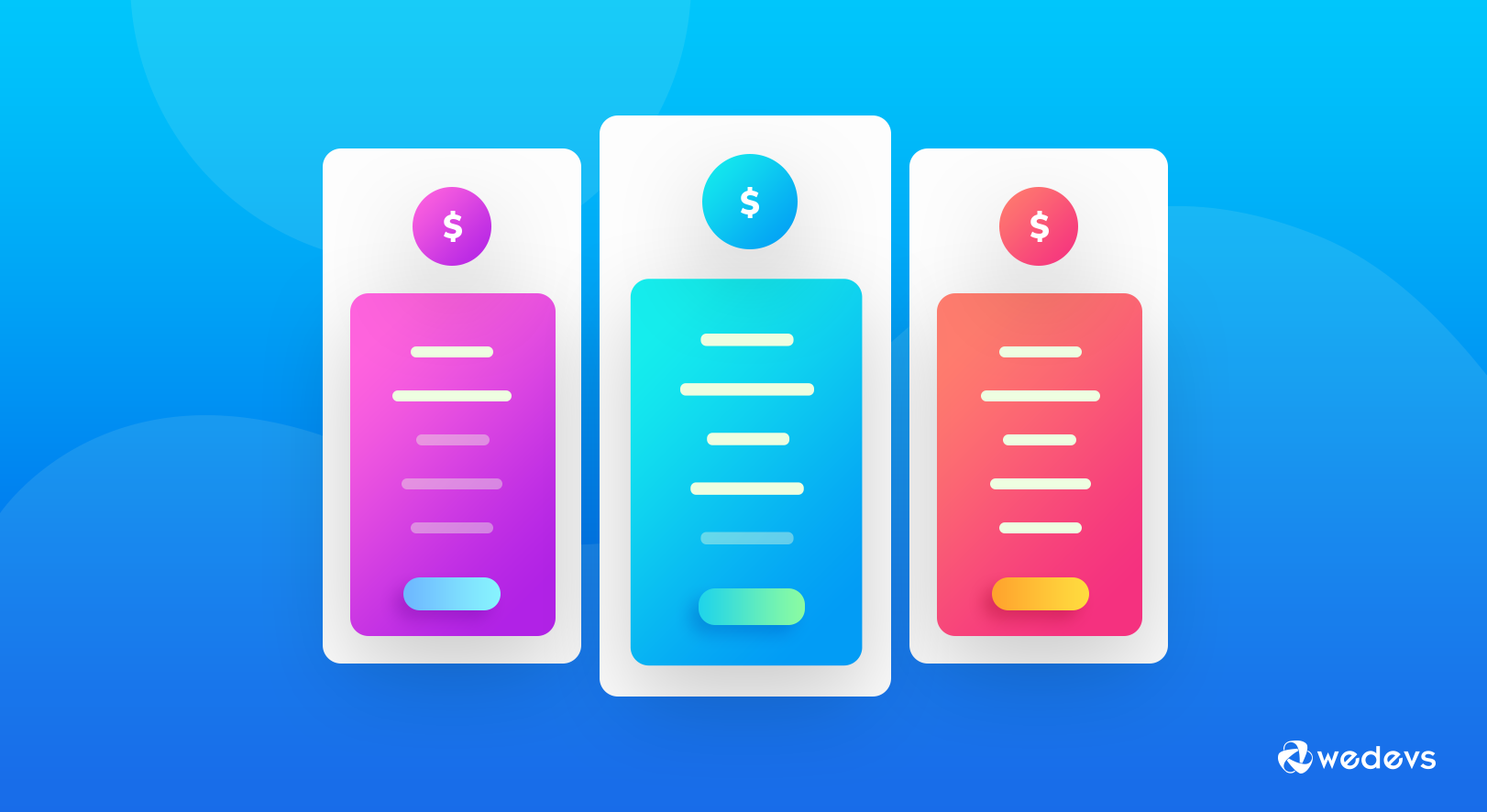 Creating a membership website support your online business with great opportunities to differentiate between free products and services to allow users for registered access to view your online content such as videos, articles, and downloads.
Here are a few reasons for creating a membership website:
Allow Full Access and Control to Registered Users
Your online business opportunities and growth depends on several factors including your portfolio, website and user options which you provide on your website to restrict or allow your content and online services.
Interestingly, you can control these options if you have built a membership website. You can offer free trials and paid services with it. You can also allow users to visit your website and avail your services for two or three times depending on your growth strategy. It all depends on how you give access to your users.
Create a Content Library for Better User Engagement
WordPress membership website allows you to create a content library which is accessible to users who are registered on your platform.
You can enhance user engagement by adding these users to your email list and retargeting them with ads. It allows you to strengthen your marketing strategy and open ways for better user interaction and engagement.
How to Choose The Best WordPress Membership Plugin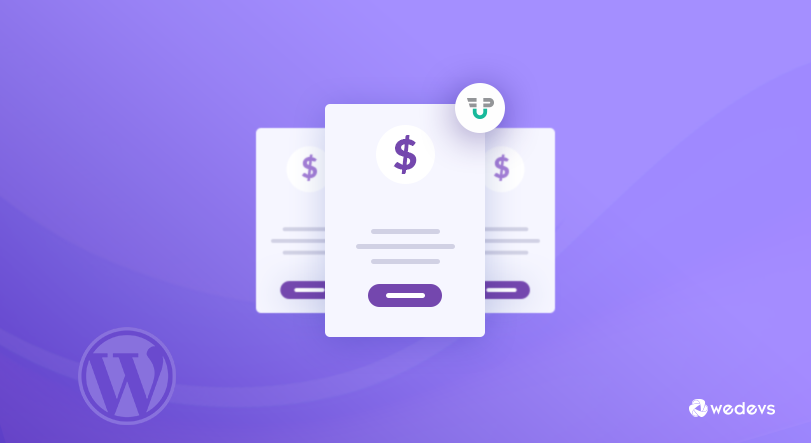 Choosing the best WordPress membership plugin for your membership website demands a huge effort and research. However, in this article, we have made it easy for you to get the right plugin for your website. You need to consider several aspects while you choose a membership plugin. Here are a few things you need to consider:
Registered Access to Content
Are you planning to give access to your online content to registered users only? You need to consider this factor because it is highly relevant to membership websites for increasing profitability.
Plan about granting access to particular services which are beneficial for your business growth. You can also add functionalities for granting further access once the membership expires.
Payment and Subscription
One of the most amazing features of membership plugins is that they offer payment and subscription options on your website. So, everything is in your control when you embed this functionality.
Thus, you should consider this feature while looking for a membership plugin. It allows you to enable users for monthly or yearly payments and subscriptions for availing of your services and content.
Compatibility and Ease of Use
Make sure that the plugin you choose should be compatible with your WordPress website. You can check for compatibility of your chosen plugins on local WordPress install. You also need to check the ease of use of your plugin. Some plugins provide complete functionality and offer simple ways to embed them in the WordPress membership website.
So, choose a plugin that best suits your needs and offers ease of use.
7 Best WordPress Membership Plugins in 2019
Now, have a deep look at the below list. We have covered the top 7 plugins with key features and verdicts that would help you make a decision. And, you will get a special plugin suggestion as a bonus point at the end of this post.
Paid Membership Pro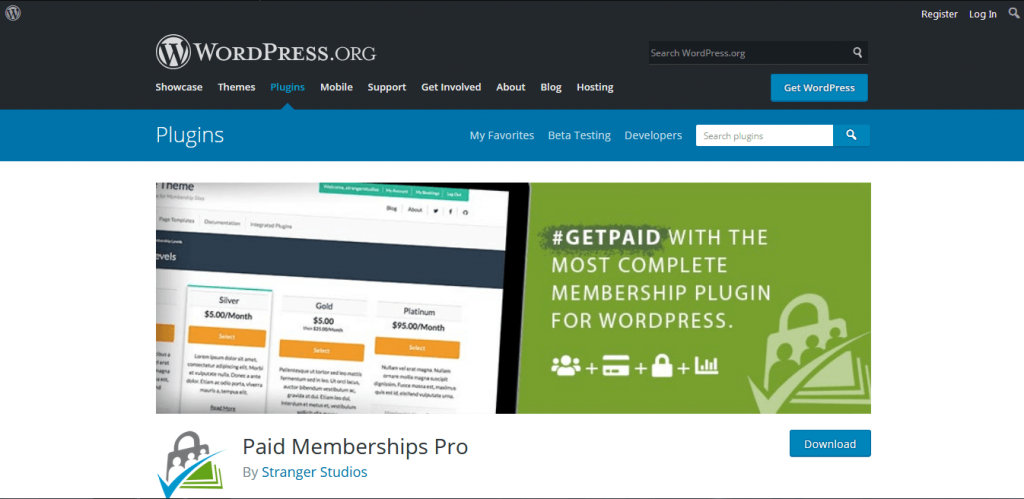 This is a free membership plugin that you can start using now. It is a cost-effective option for your website and online business. You can control user access to your content with this plugin. You can choose from two options for premium access to this plugin. These options provide a fully functional plugin with premium content, documentation, and members-only option.
Here are some of the key features of Paid membership Pro:
Key features
Offers unlimited memberships.
Enable users to integrate payment gateways easily.
Allow users to permit recurring subscriptions.
Supports memberships for separate pages and posts.
It enables users to customize notifications for email messages.
Offers discounts and flexible prices along with free trials.
Users can add more functions by adding free extensions and add-ons.

Looking at the immense functionalities offered by this plugin, we recommend using it for increasing user interaction and minimizing the cost. It is a perfect solution for startups and small online businesses.
Paid Members Subscriptions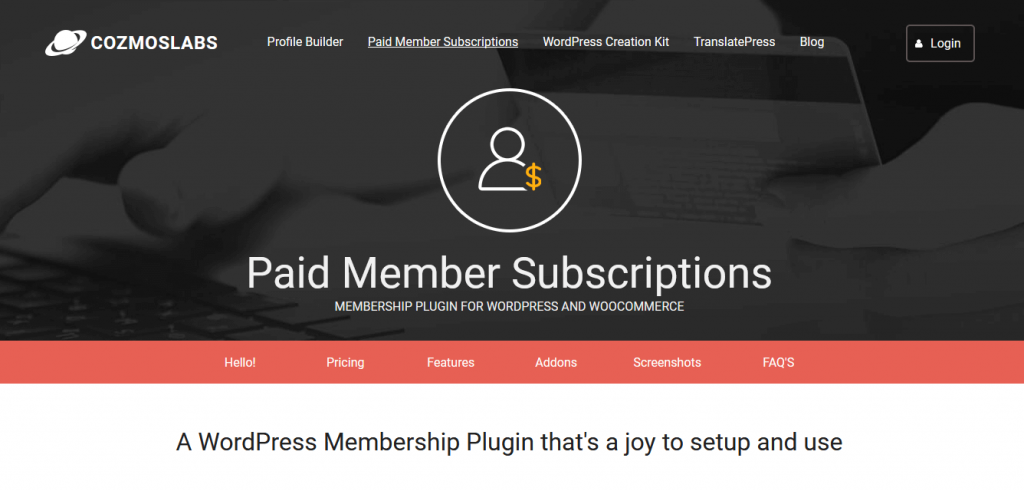 Paid member subscriptions are a multipurpose plugin for WordPress membership websites. It helps users to build a membership website with multiple features and functionalities. It offers a free basic version with a large number of features. You need to buy the premium version for adding more features, including content dripping.
Make sure that you buy the premium version only if you need content dripping. The basic version contains all other functionalities. You can try the basic features on a demo website for checking how this plugin works.
Here are some of the benefits it offers:
Key features
Allow users to manage unlimited memberships.
Offers navigation of menu filter so that members can see the content according to their subscription level.
Enable users to accept payments with multiple payment gateways, including PayPal and Stripe.
Users can restrict the content globally.
Offers discount codes for rewards and promotions to members.
This plugin is best suited for membership websites that need multiple payment gateways and global restrictions. We recommend it to users who need to offer extra functionalities to visitors and members of their websites.
aMember Pro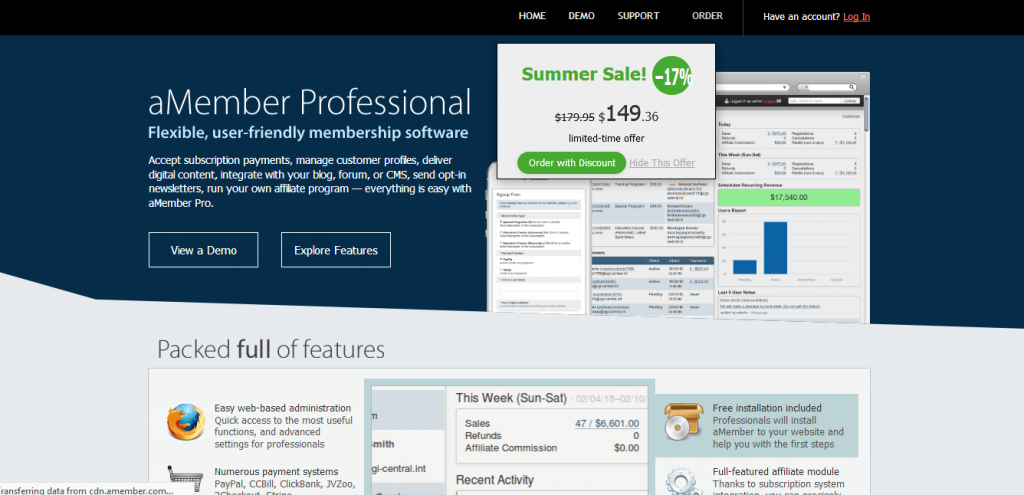 aMember Pro is a multiplatform membership service that can be used with WordPress membership websites. It is a PHP-based script that you can install on your web hosting server. It is a premium service, and you have to buy it. You can buy it with one-time free installation so that you can get familiar with it.
Here are some of the features it offers:
Key features
Offers integration with PayPal, 2Checkout, and Click Bank.
Enable users to select restoring payment processors.
Allows automated signups and membership expirations to members.
Supports integrated email newsletter, affiliate management, and helpdesk.
Allow users to create coupon codes.
With several advanced functions and premium features, this plugin is best suited for businesses that need to get the most out of their online platforms. You can use it for increasing user interaction and allowing restricted access with multiple payment methods and subscriptions.
Member Mouse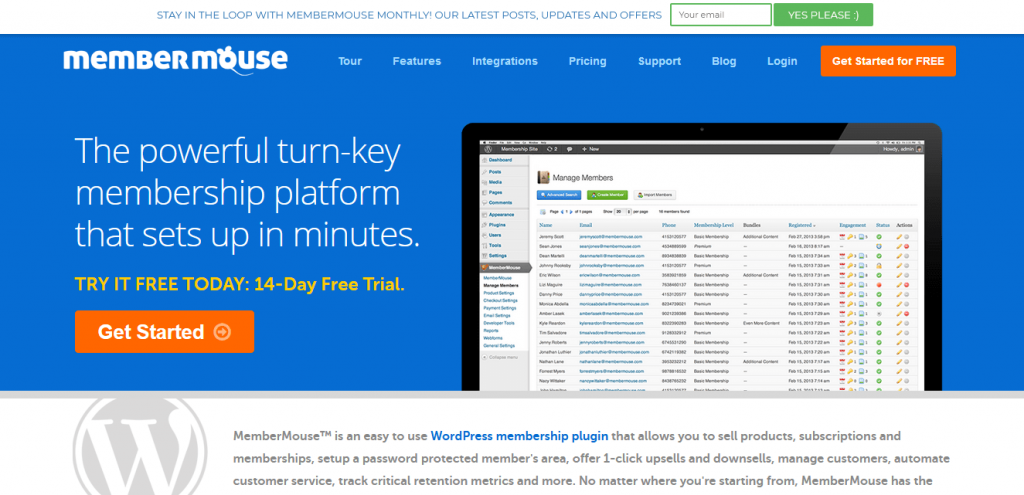 Member Mouse is a complete solution for creating your membership website. You can create your membership website within a matter of seconds by using this plugin. It is highly user-friendly, and newbies can easily use it for protecting their website content by using its password feature.
Some of the features of this plugin are listed below:
Key features
Offers simple and easy ways to customize the delivery of your online services.
It enables users to restrict online content by offering different types of memberships, including duration membership and membership levels.
Allow users to show the available content to members.
Support content widgets for showing future content.
Users can show website content by displaying offers, upsells, and down-sells dynamically.
Help users to enhance customer management, checkout, and social media integration.
We recommend this plugin for making your membership website by following simple steps. It is useful for people who need to develop their membership website for starting their online business.
Wishlist Member Plugin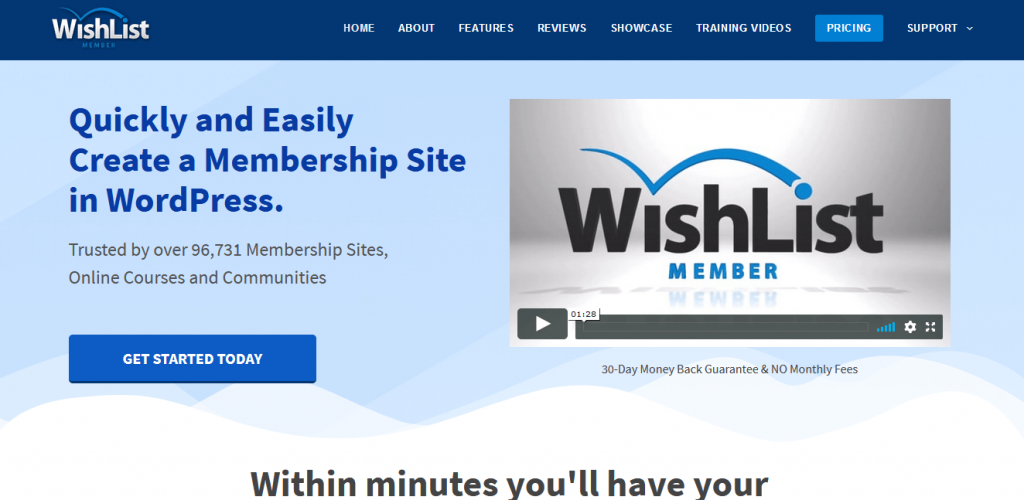 Wishlist Member offers a premium membership for restricting content on your website. You can gain immense control over your content by making it available to your members. This plugin has several options and features which are sometimes not understandable for newbies. Nonetheless, once get familiar with this plugin, it can provide you with great functionalities which are useful for giving restricted membership to users.
Key features
Users can utilize unlimited membership levels.
Offers user controls to restrict specific content from unregistered members.
Enable users to handle trials and memberships.
Users can integrate payment methods on membership websites.
Allow users to integrate free content previews and protection.
This plugin is one of the best solutions for users who need enhanced protection and control over the content. So, users who need advanced protection can utilize the powerful features of this plugin.
WooCommerce Membership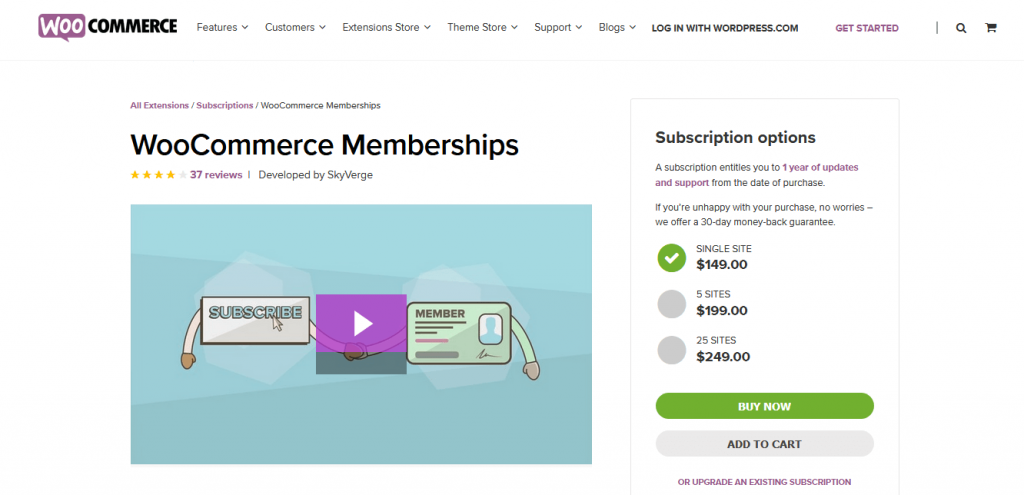 WooCommerce Membership is a great contribution towards granting excessive control to members on your website. You can create free trials and subscriptions with this plugin. Furthermore, you can also drip online content to registered members using posts, tags, and website pages.
Key features
Enable users to restrict content based on free trial and subscriptions.
Allows selection of payment gateways.
Users can integrate affiliate programs on your membership website.
Offers multiple e-commerce features.
We recommend this plugin for users who need to utilize various e-commerce features and functionalities. This plugin is highly relevant to users who need to create multiple memberships for individual customers.
Learn Dash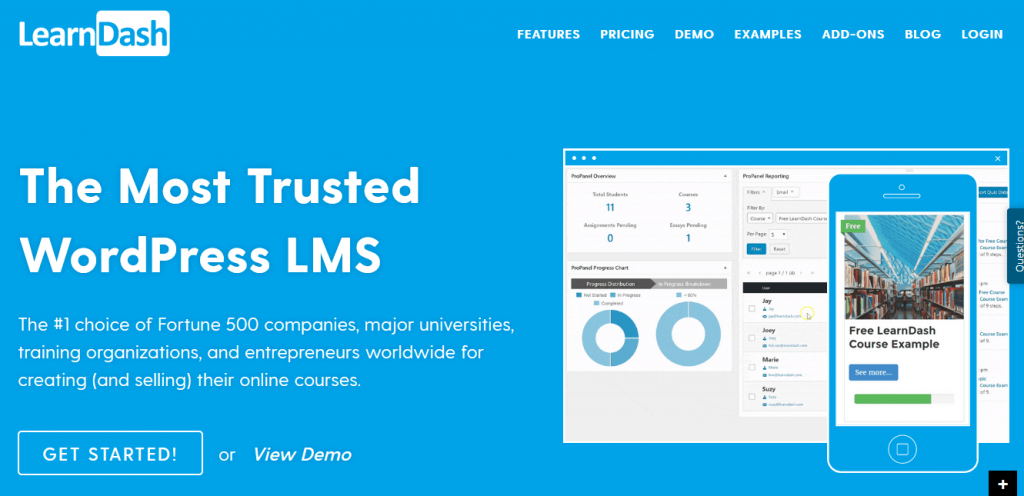 Learn Dash is specifically designed to offer online courses on websites. It allows an enhanced learning experience for registered members. It supports social learning and the latest content development. This plugin has made it possible for website owners and online learning businesses to sell online courses with several membership options.
Key features
Allows users to unlock the latest course through a point-based system.
Users can earn points to access new courses.
Enable users to boost retention and increases user engagement.
Offers badges and certificates based on learner's interaction.
Use this plugin for taking more benefit from your learning websites. You can offer courses to registered users only.
Creating a Membership Site Using WordPress User Frontend
WordPress has made it simple and easy to create a membership website using frontend. You don't need coding and programming to create a membership website.
So, what you need is to create a simple WordPress website and then use the WordPress User Frontend subscription pack for adding subscriptions to your website.
Just create custom user roles and then go ahead with registering new members through WordPress User Frontend. Here is how to set up custom user roles on your site.
You can upgrade and customize your site adding WP User Frontend Paid Memberships Pro to our membership site.
WordPress User Frontend is an excellent plugin which helps you to embed subscription methods and layout in your website. You can install this plugin and follow simple steps provided with the plugin guide to add subscription in your WP website.
Not only that, you can lock user content with paid subscriptions and more.
Wrapping Up
We have explained every aspect of the best WordPress membership plugins. You can choose from these plugins which best suits your needs. If you need a plugin for enhancing user interaction and boosting the online money-making process. You have the option to choose from different plugins.
However, you should analyze your needs so that you can reach a plugin which is effective enough to make your membership website interactive and user-friendly.
So, which of these plugins you like the most. Let us know in the comments section below.