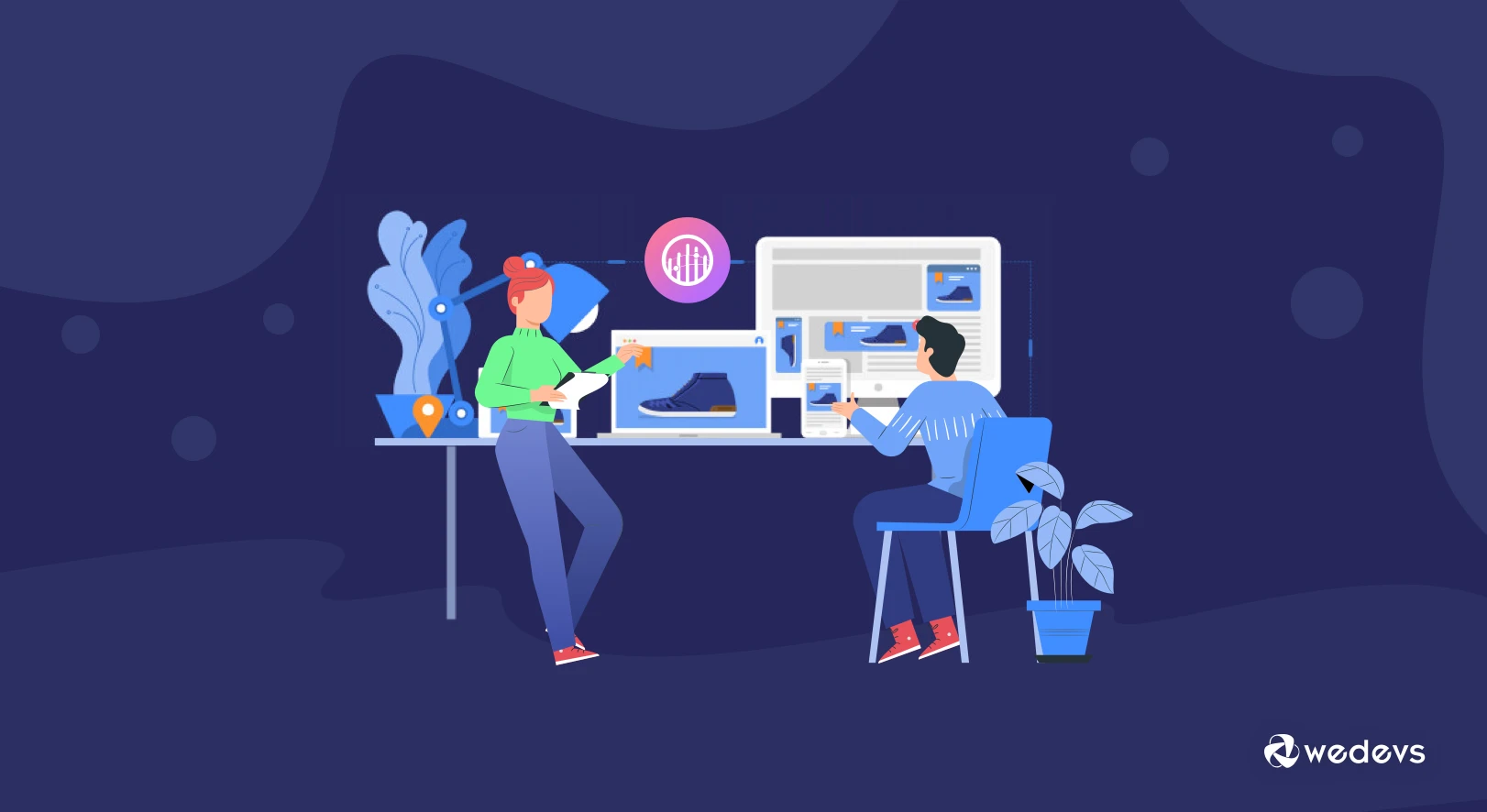 Top Ways to Re-target Your Website Visitors (Best Retargeting Ads Practices in 2023)
One of the most effective ways to improve your sales conversion is by re-targeting the site visitor you get each week or even in a month. And with posting Facebook ads becoming a trend and one of the most popular media for running retargeting ads, as a result, most companies are investing more in running re-targeting ads on Facebook to bring back their lost customer.
Not just on Facebook, ads on Google Adwords and Perfect Audiences for user-based re-targeting have also become the most common form to boost conversion nowadays. But are you using the right approach to re-target these potential paying customers of the future?
Today no one wants to lose any opportunity that could possibly turn their site visitors into a paying customer. So it is all about displaying effective re-targeting ads these days when it comes to converting their site visitors into paying customers.
For best results through re-targeting ads, its call-to-action, design, offer offered need to be presented in a personalized and the most lucrative way possible. This is why understanding the right idea of presenting your re-targeting ads becomes even more important.
So, this post will shed light on some of the effective examples of retargeting ads that could essentially improve your overall sales conversion.
Effective Retargeting Ads to Target Your Site Visitors (with Examples)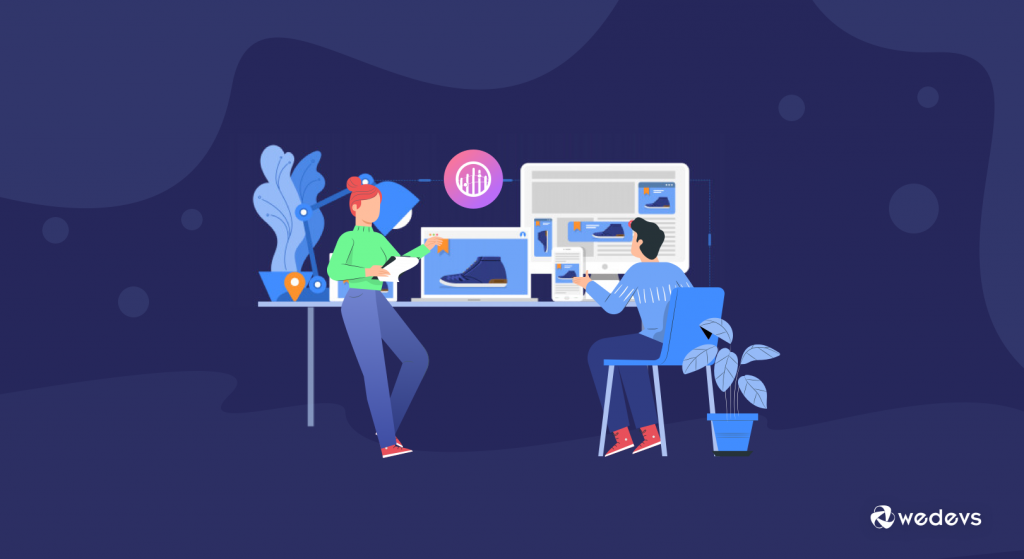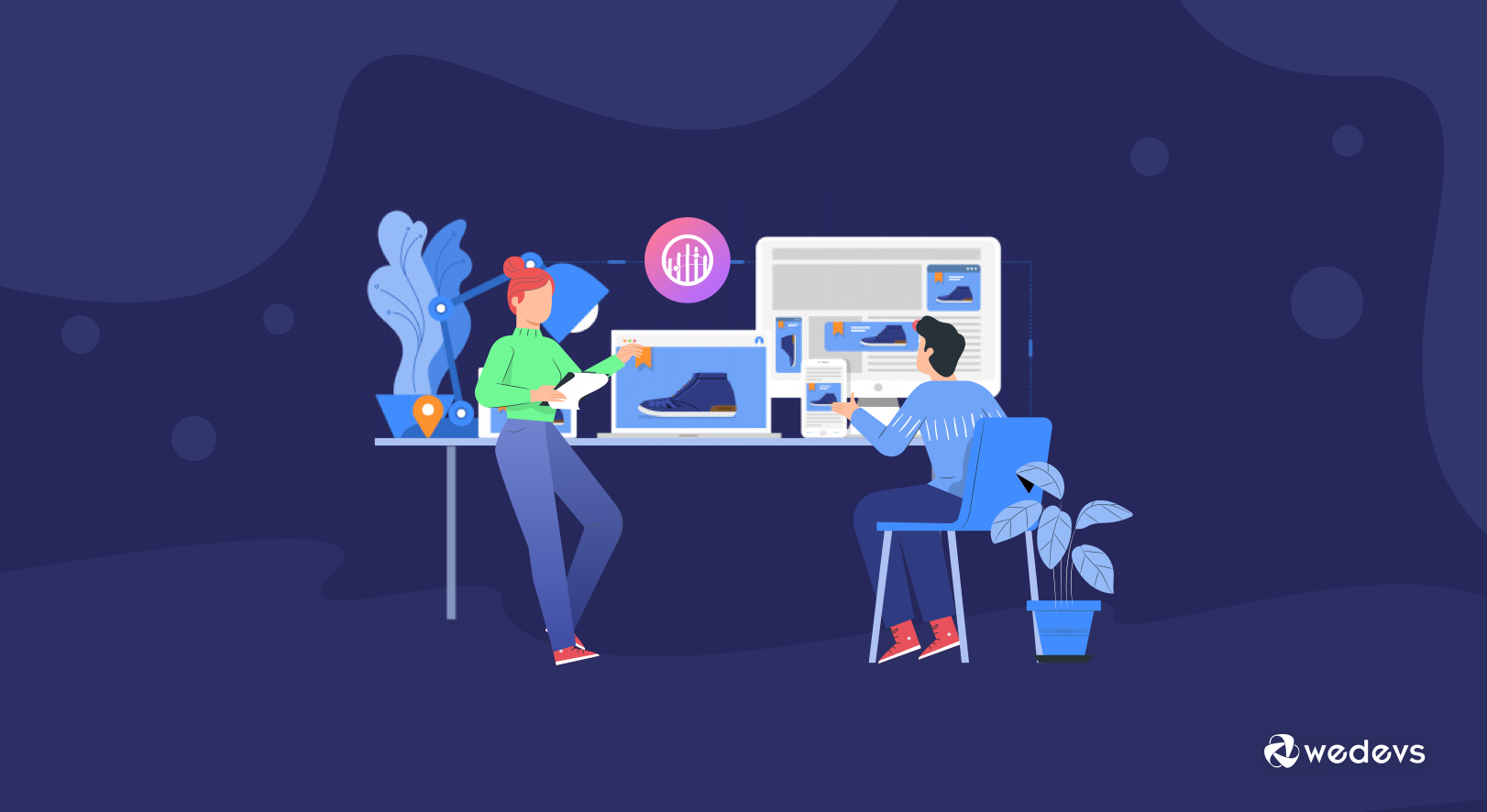 Now before we jump into some of the actionable retargeting ads we got to remember that even the success of these ads depends on a number of factors like targeting the right visitors, the banner of the ads, engaging headlines/CTA, and so on.
So what are some of the popular ways to retarget your site visitor efficiently? Let's find out.
Retargeting Ads Based on Search Habits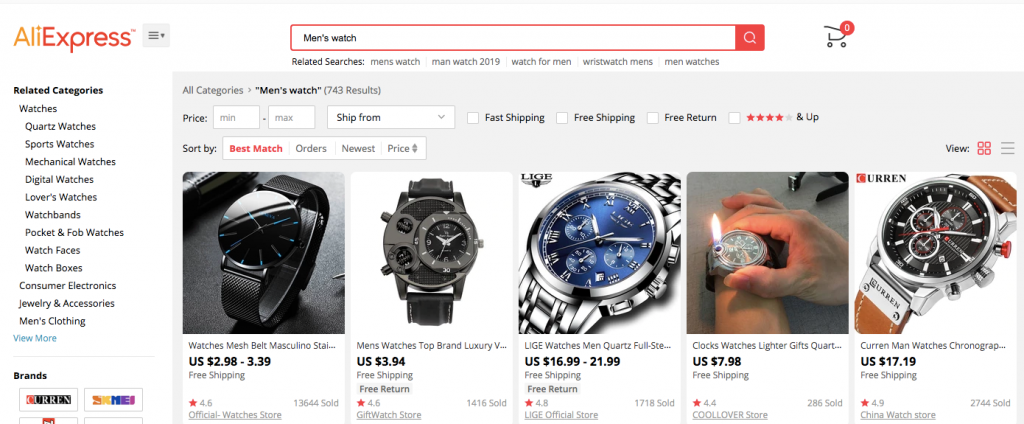 Here site visitors are re-targeted from the search history in a site especially from e-commerce or multi-vendor marketplace site. They basically target you through their email ID on the site. And, later on, re-target you on their social networking sites like Facebook taking your search preference data on their site.
The above image is an example of that, where a user was looking for a men's watch in a popular e-commerce multivendor site AliExpress.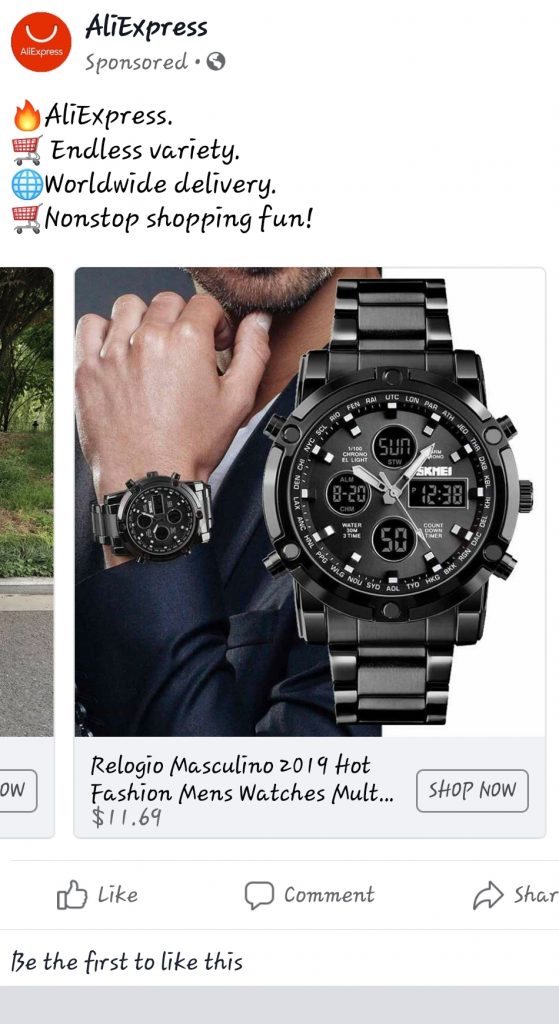 Soon after the search on the AliExpress site, the users got retargeted with ads like the image above. Now all the visitor was seeing ads of watches on their news feed while scrolling down on a regular basis.
Facebook Retargeting Ads

Nowadays, mostly from Google site, when a visitor searches for anything via their ID they get retargeted on all their social channels including Facebook.
Someone was looking for a perfect diet plan to lose weight through Google. Now, this might seem to be a very general search category for many. Little did he know that he was all set to be their prey of retargeting marketing very soon.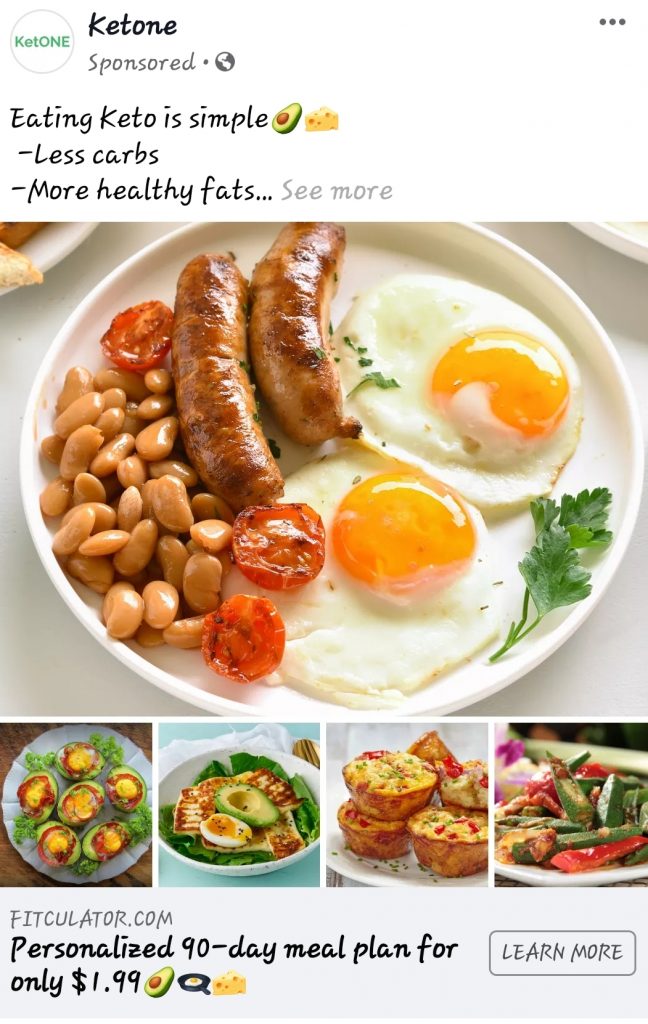 Soon after, a visitor finish looking for his diet plan from Google, it already starts to display promotional re-targeting ads like the image above on the visitor's Facebook newsfeed. This is quite an effective promotional marketing strategy that boosts conversion for many companies.
Twitter Retargeting Ads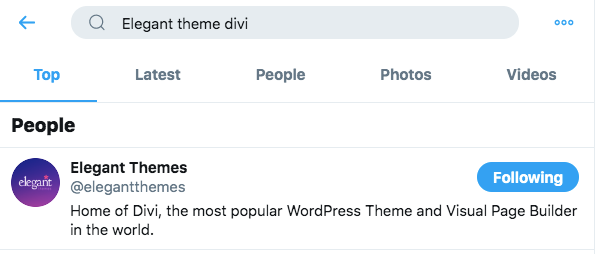 Twitter also follows a similar methodology of search habit retargeting when it comes to getting the visitor to convert. It quickly gathers the data from its search engine and starts displaying ads based on user's interests. Facebook also does the same with its search engine data to retarget its visitors with specific preferences.
So when one searches anything through the Twitter search bar. It almost instantly retargets them with promoted ads by several companies related to their search interest. Here a person has searched for a popular Theme called Divi by Elegant Theme.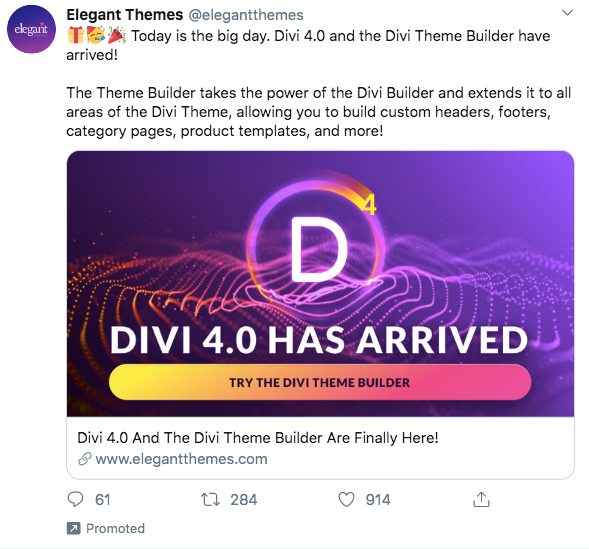 After a little while, the user started to see updates and promotional ads related to the searched theme on the visitor's Twitter home feed as shown in the ads above.
Instagram Retargeting Ads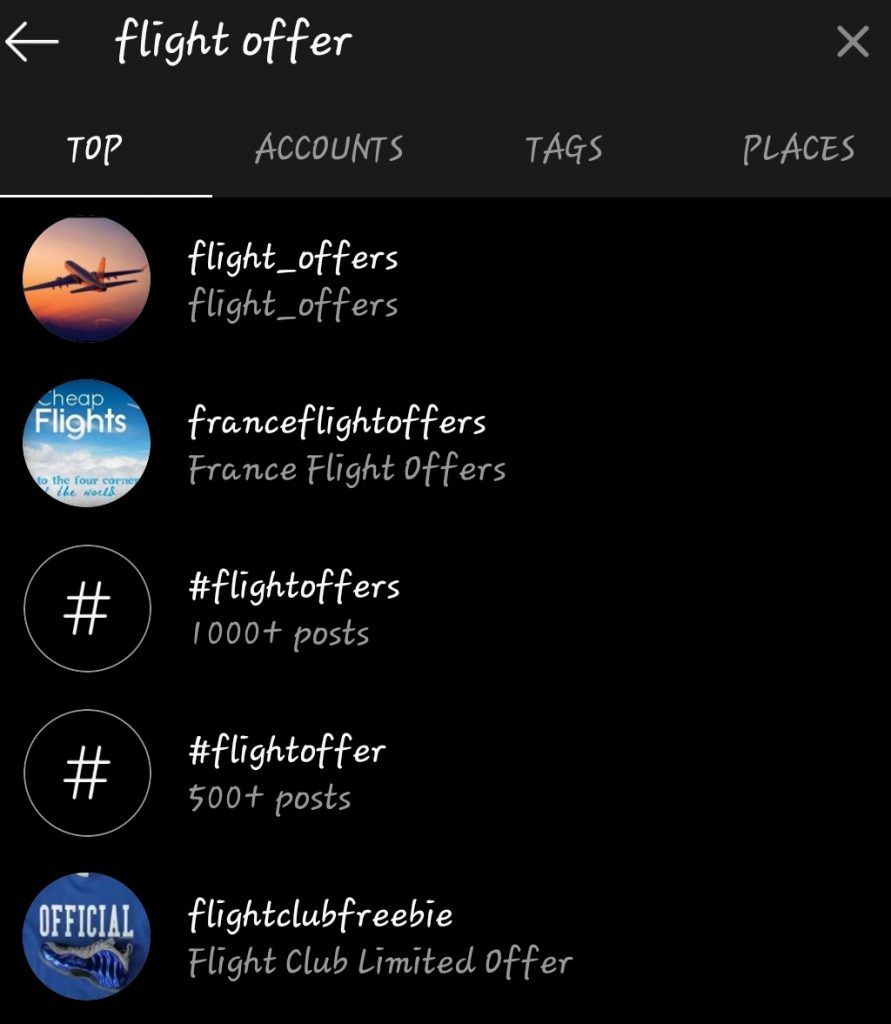 Retargeting through Instagram has also come a long way in the last 4-5 years or so. And now in today's time, it has become quite a popular medium for many big companies to target their visitors by displaying relevant retargeting ads.
Here someone was looking for a good flight deal to spend the vacation with their loved ones around valentines day time.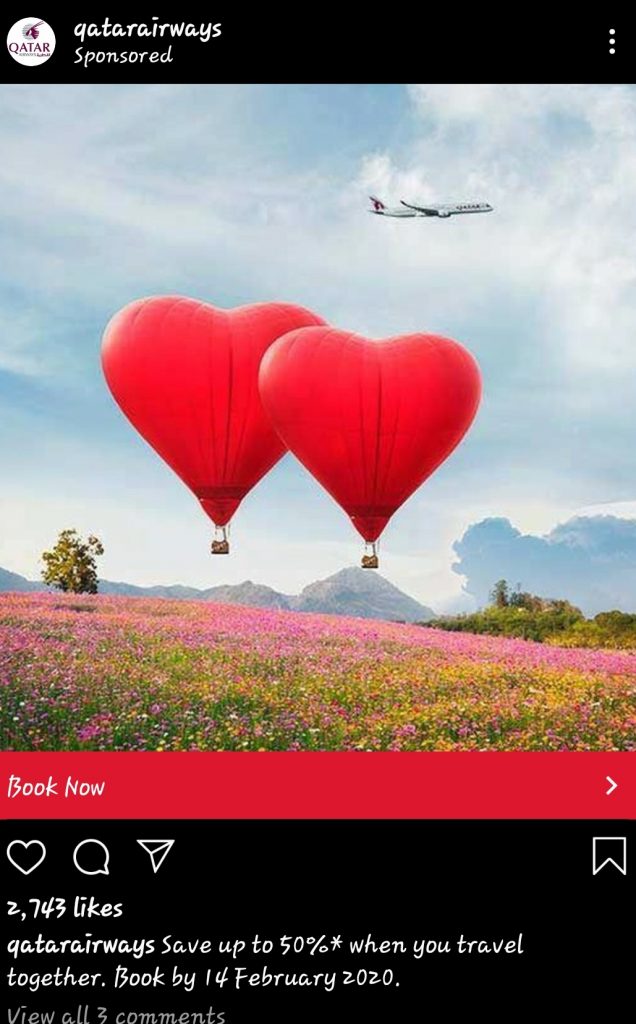 Soon after this search, the visitor got retargeted and was being displayed with several flight deals from airline companies and travel agencies who were offering flight deals just like the one above. Quite an adequate way to grab the attention to improve the sales conversion, cashing in on special occasions.
Site Retargeting Ads
Nowadays, it is also about luring your visitor through retargeting ads on various sites in any way possible. So how do they retarget you on various sites? Well, it is basically due to the various personal data collected through the visitor's IP, location, subscription, time on site, etc.

So, based on that information of the site visitor, if one spends too much time on e-commerce sites or looks for startups in online businesses. Then many e-commerce or marketplace solution providers would retarget them on various sites showing ads like the image above.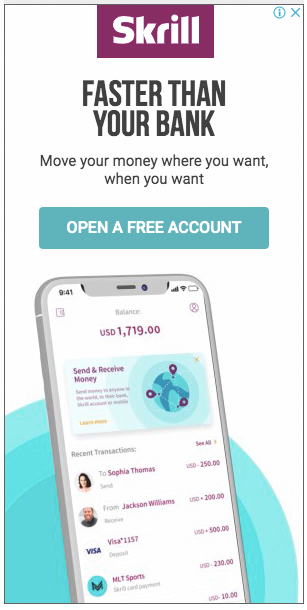 And when someone looks around for an effective payment gateway for a while in various sites then many sites retarget those visitors displaying ads in the sidebar or at the bottom of sites that they usually visit and the sites that run Adsense in it.
Re-Targeting Ads Optimization
The retargeting ads need to consist of a number of things that would entice and engage the potential clients to buy whatever you are trying to sell to them. The ads could contain vibrant images, informative or promotional videos, or other forms of media files that would ensure proper engagement with customers and also the potential ones.
Now in order to display effective retargeting ads, you need to make sure the copies and images of the ads are well relevant to the offer and product features you are presenting to grab the site visitor's attention. But how can you optimize your retargeting ads based on your site visitors' expectations to get them back?
So some of the ad optimizing techniques that you can follow to make your re-targeting ads appealing to them are:
4 Ads Optimizing Techniques
Appealing Headline: The first thing that a site visitor sees in your retargeting ads is its headline. So always make sure your headline of the ads makes the potential clients want to take some time out and look at it.
An Engrossing Copy: The retargeting ads might consist of lots of copy. And most of the time you would have to explain your offers in a very limited set of characters. Now, this is why your ads copy needs to be absolutely on point so it describes your complete offers providing the visitor the reason to click and learn more about whatever messages that you are trying to convey to them.
Fitting yet visually engaging media content: Adding a static image or a small GIF/animation on your ad could certainly get your site visitor engaged with the visual offer that you are trying to present to them. But for a better result, the picked visual content should be in relation to the deal that you are trying to display to them via your ad copy.
Catchy CTA: The CTA in the ad should always be in a bright contrasting color with a personalized copy on it e.g 'Grab Your Exclusive Deal'. And also the placement and length of the CTA play a big role inside the ad as well. So make sure the gap between text and CTA is sufficient for the visitor to view them properly.
Target Your Visitor Better with an Effective Re-Targeting Tool
If you are a pro-active online user, then you are probably already aware of the re-targeting technique that social networking sites like Facebook, Google, or Perfect Audience use all the time. Moreover, nowadays many tools are being used that efficiently help you re-targeting your site visitor by taking specific action to those who are most responsive and engaged with your site, product, or services.
More importantly, with the rise in e-commerce and online marketplace businesses, the re-targeting of site visitors has become the basic need of every e-commerce business owner. Displaying ads on various social as well as on custom platforms became an integral part of every online-based business.
And for WooCommerce users there is good news. You can connect your WooCommerce site with the preferred ad platforms. To easily re-target site visitors with an awesome tool called WooCommerce Conversion Tracking.
Not just the single seller WooCommerce site. even if you have a multi-vendor site like Dokan integrated with it, you can instantly send user-triggered events from your WooCommerce store directly to the preferred ads platforms. This makes re-targeting your site visitor simpler than ever.
Want to know what else this impressive re-targeting tool has to offer? Then
So have you used any of the mentioned re-targeting or tools to retarget your site visitor? If yes, then it would be nice to know about the user experience and opinions from the re-targeted ads and tools that you have used so far. Also, do share your ideas and knowledge in this regard in the comments below.